Reynolds Leads Charge as Soddies Beat Hooks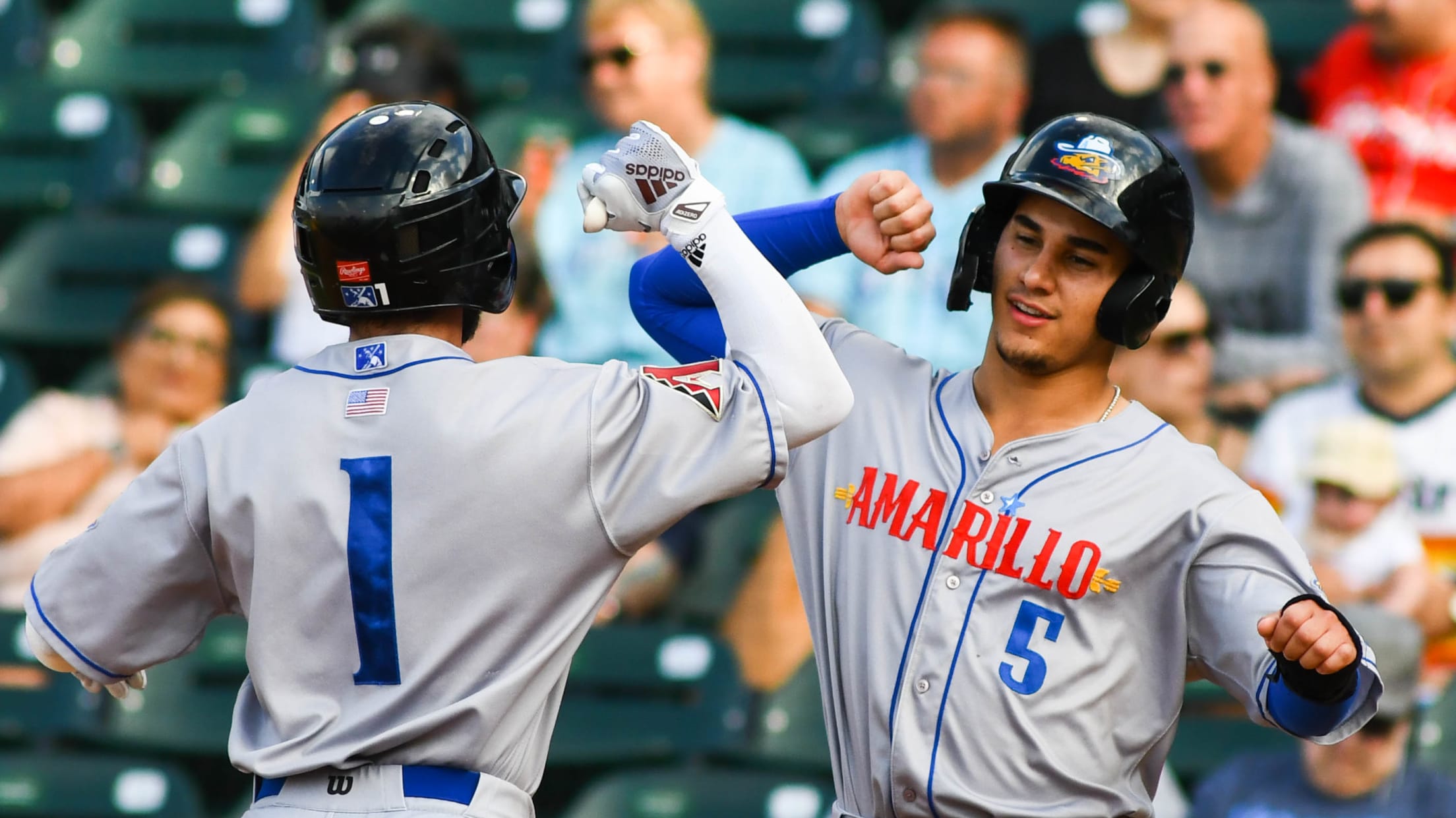 Corpus Christi, Texas — The Sod Poodles scored a season-high 11 runs on Thursday night at Whataburger Field, earning their first win of a six-game set against the Corpus Christi Hooks by a final score of 11-8. The Soddies (11-10) jumped out to an 8-0 lead in the first two
Soddies Drop Series Opener to Hooks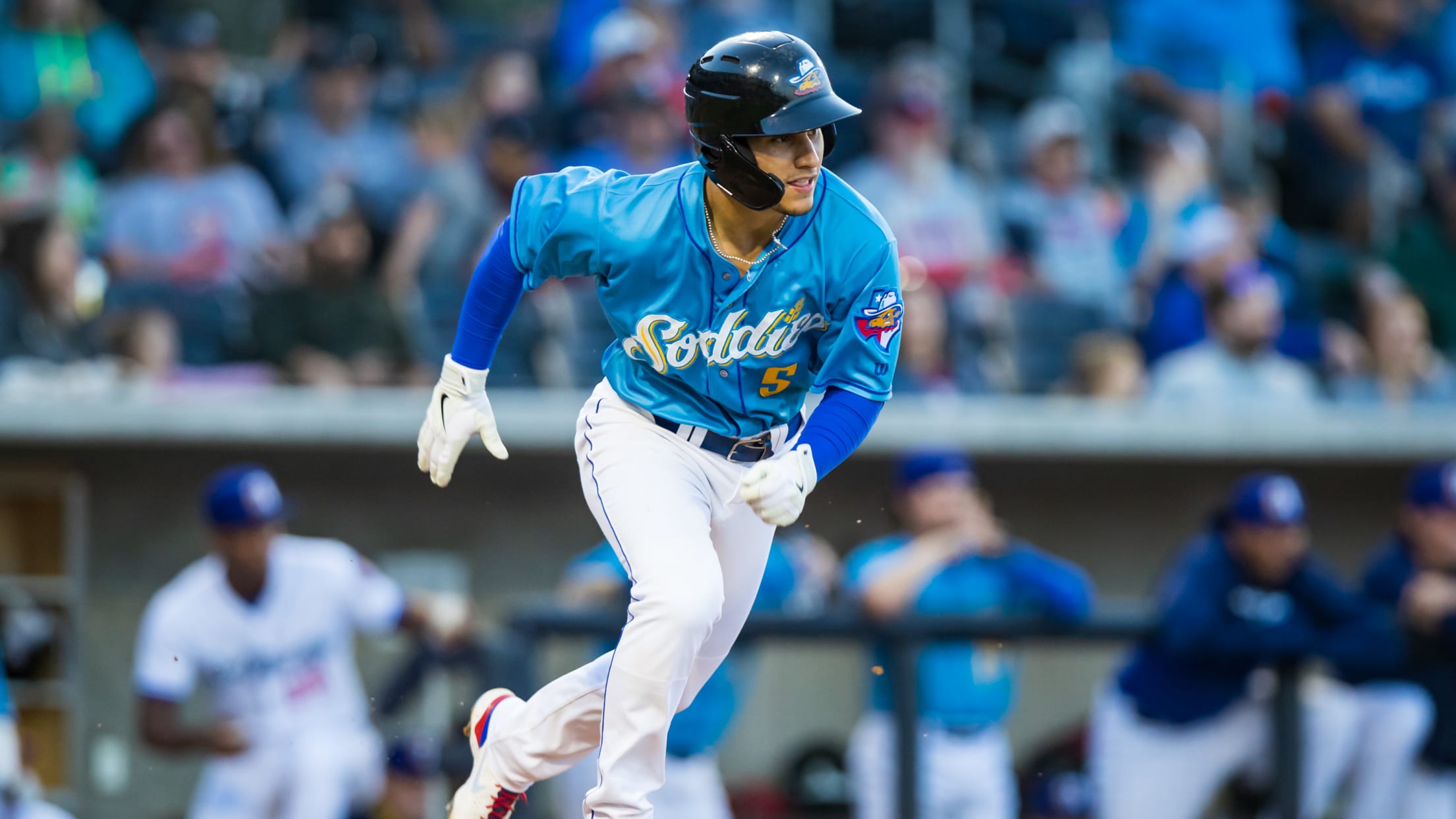 Corpus Christi, Texas — Despite a quick start, the Sod Poodles fell 17-4 to the Corpus Christi Hooks on Tuesday night in the opener of a six-game series at Whataburger Field. Amarillo center fielder Alek Thomas started the ballgame with a bang, crushing the evening's very first pitch from Hooks
Late Runs Help Sod Poodles Take Series Finale, Split Series With Midland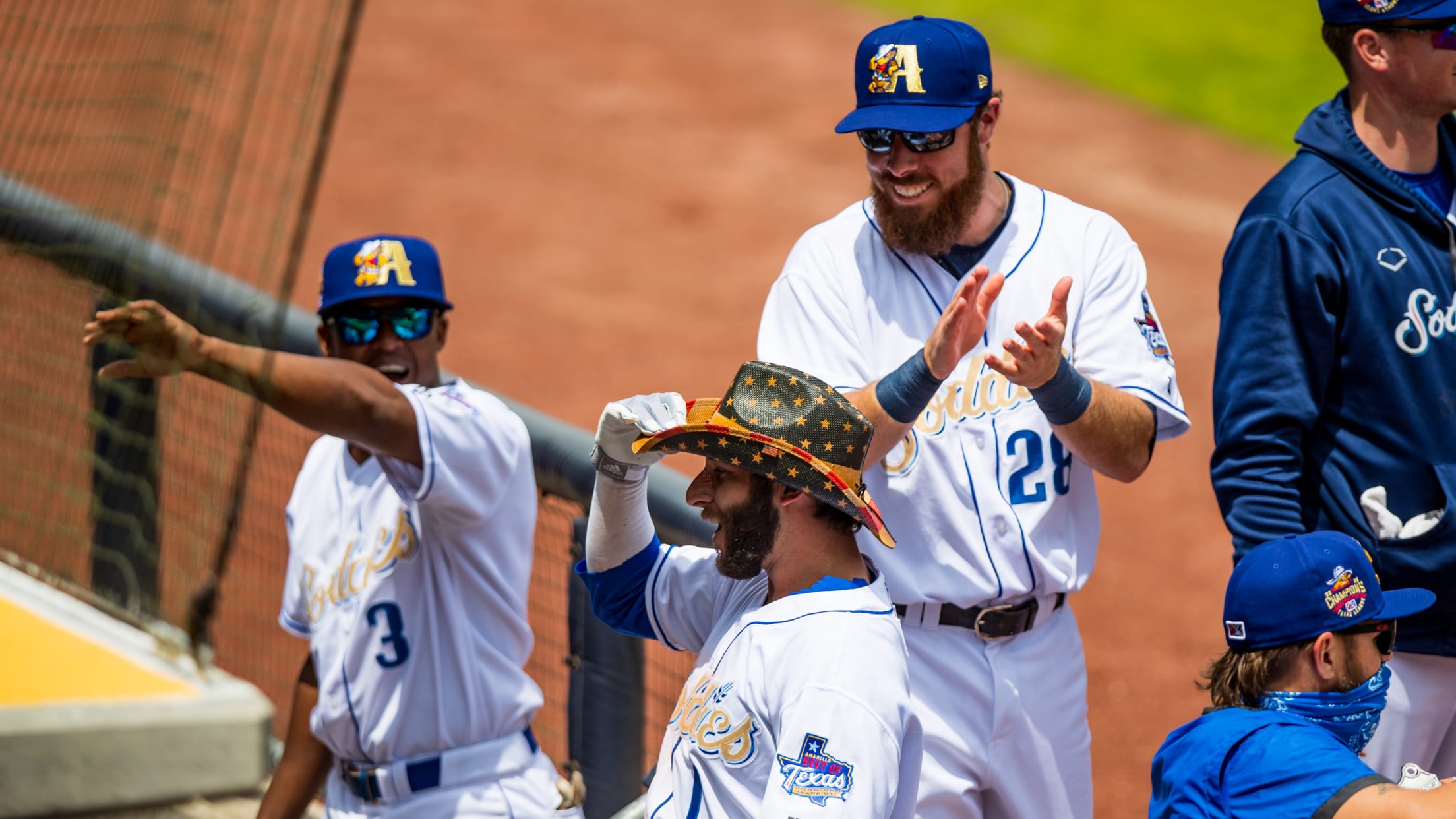 AMARILLO, Texas - The Amarillo Sod Poodles bounced back from a three-game skid to take the sixth and final game of their opening homestand against the Midland RockHounds on Sunday afternoon. Timely hitting and some defensive highlights propelled the Sod Poodles to the 6-3 win and the series split. The
Sod Poodles Walk Off Rockhounds for Fourth Straight Win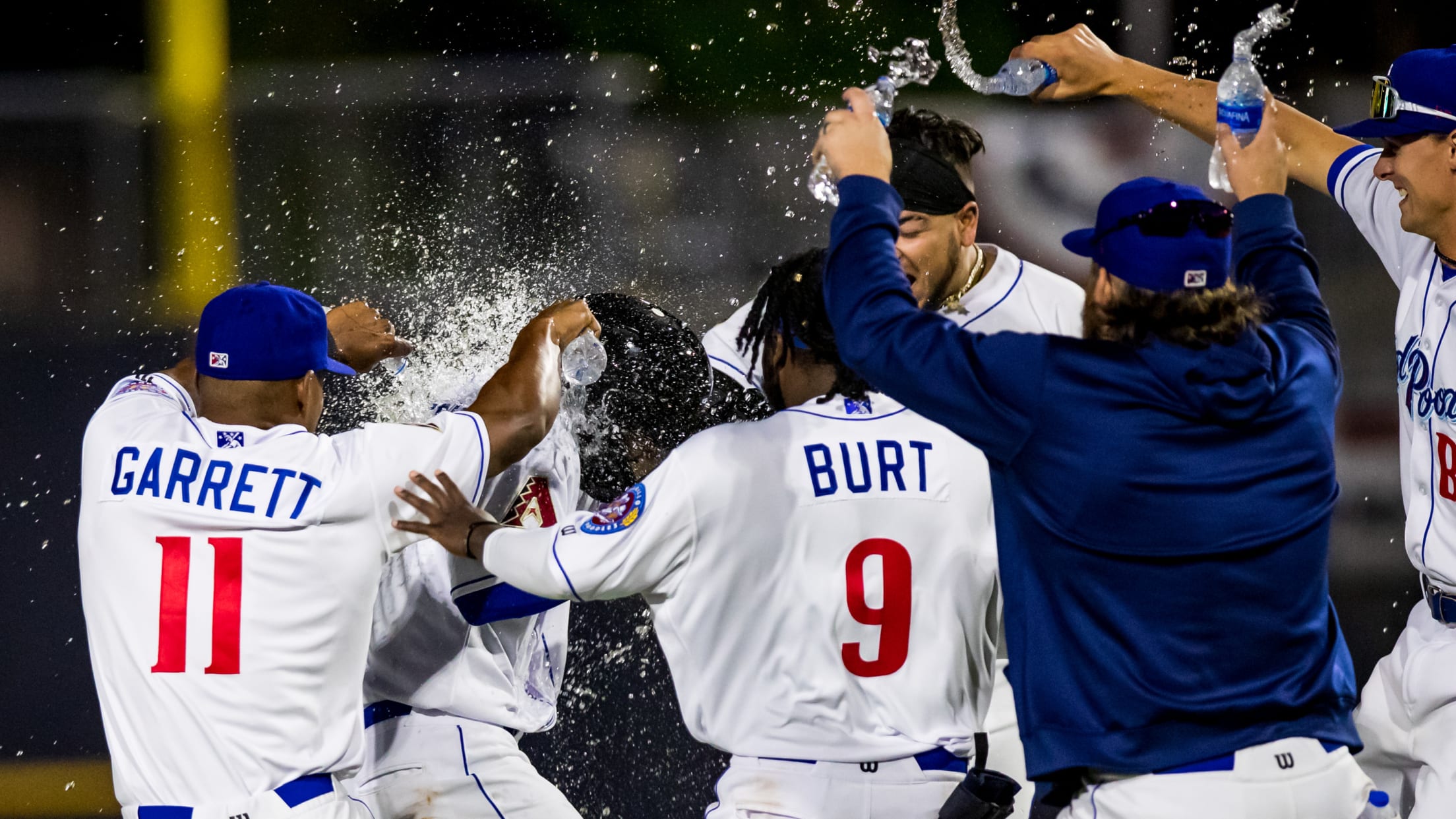 AMARILLO, Texas – After the Sod Poodles offense put on a show in their 2021 home opener, game two against the Rockhounds was a pitchers duel throughout. Amarillo finally found a way to break through in the 12th inning, picking up the 3-2 win. Southpaw Tyler Holton made his second
Timely Rain Delay Helps Soddies Split In Wichita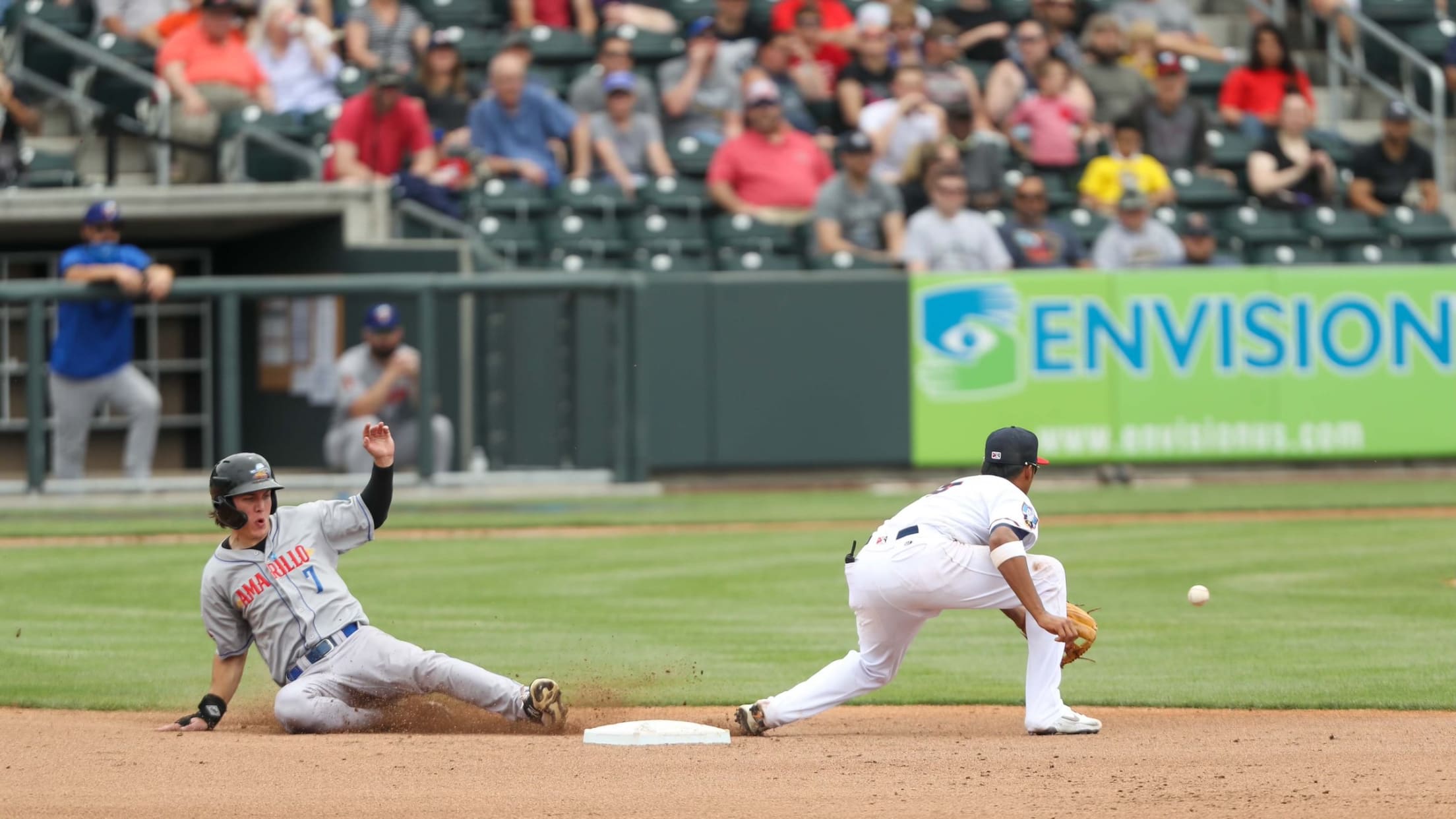 WICHITA, Kansas – A 45-minute rain delay in the eighth inning plus a three-run ninth gave the Sod Poodles the 7-4 win in Sunday's afternoon matinee at Riverfront Stadium. The Soddies conclude their opening 12-game road trip with a series win over Tulsa and a series split with the Wind
Weiss Shines With Six No-Hit Frames In Sod Poodles 1-0 Loss To Wind Surge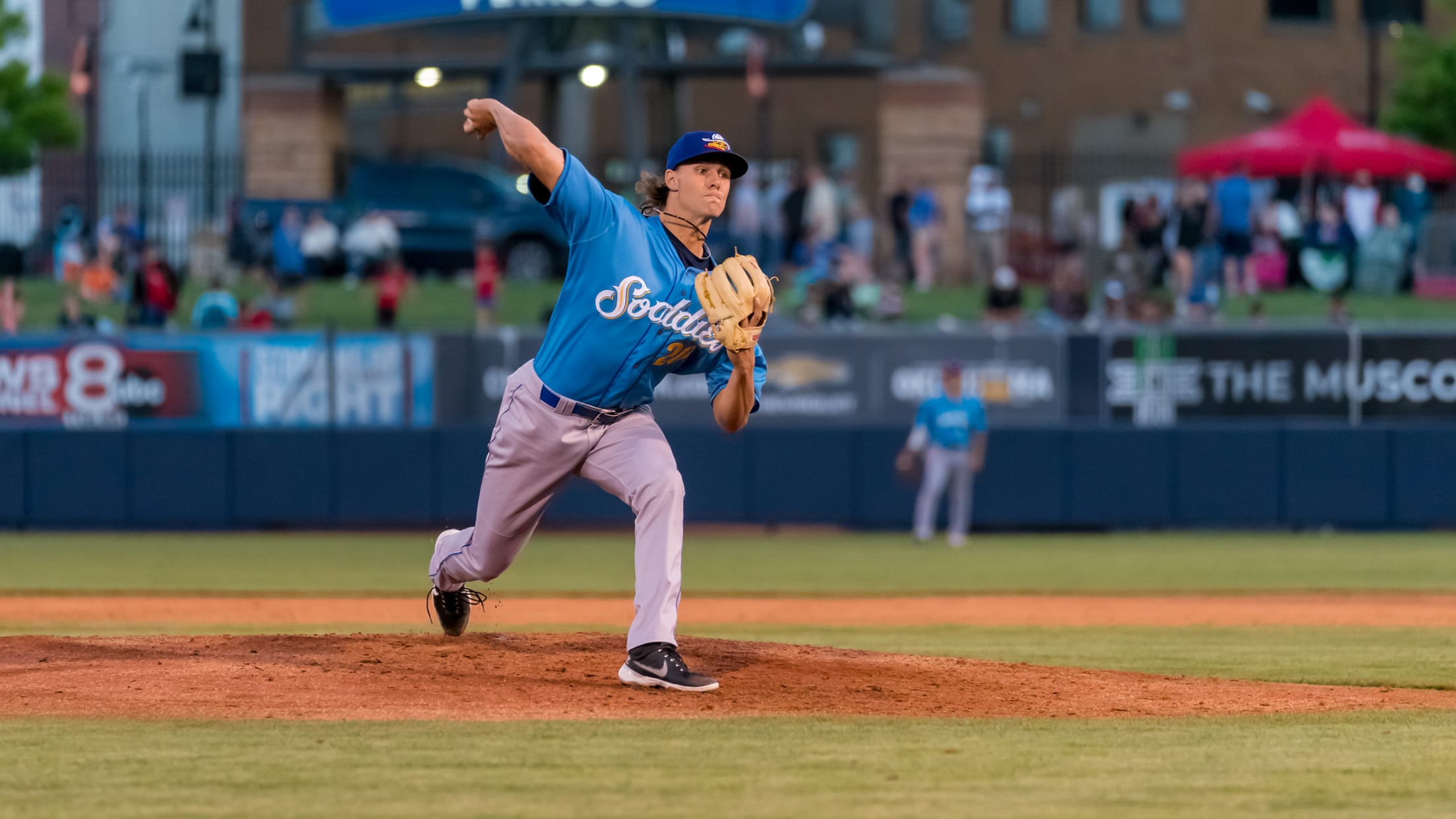 The Sod Poodles fell in the late goings to the Wind Surge in a Wednesday night pitching duel at Riverfront Stadium. In a scoreless ballgame heading into the bottom of the ninth, a leadoff single followed by a fielding error set the table for a sacrifice fly ball and a
Drillers Hold Early Lead to Even Series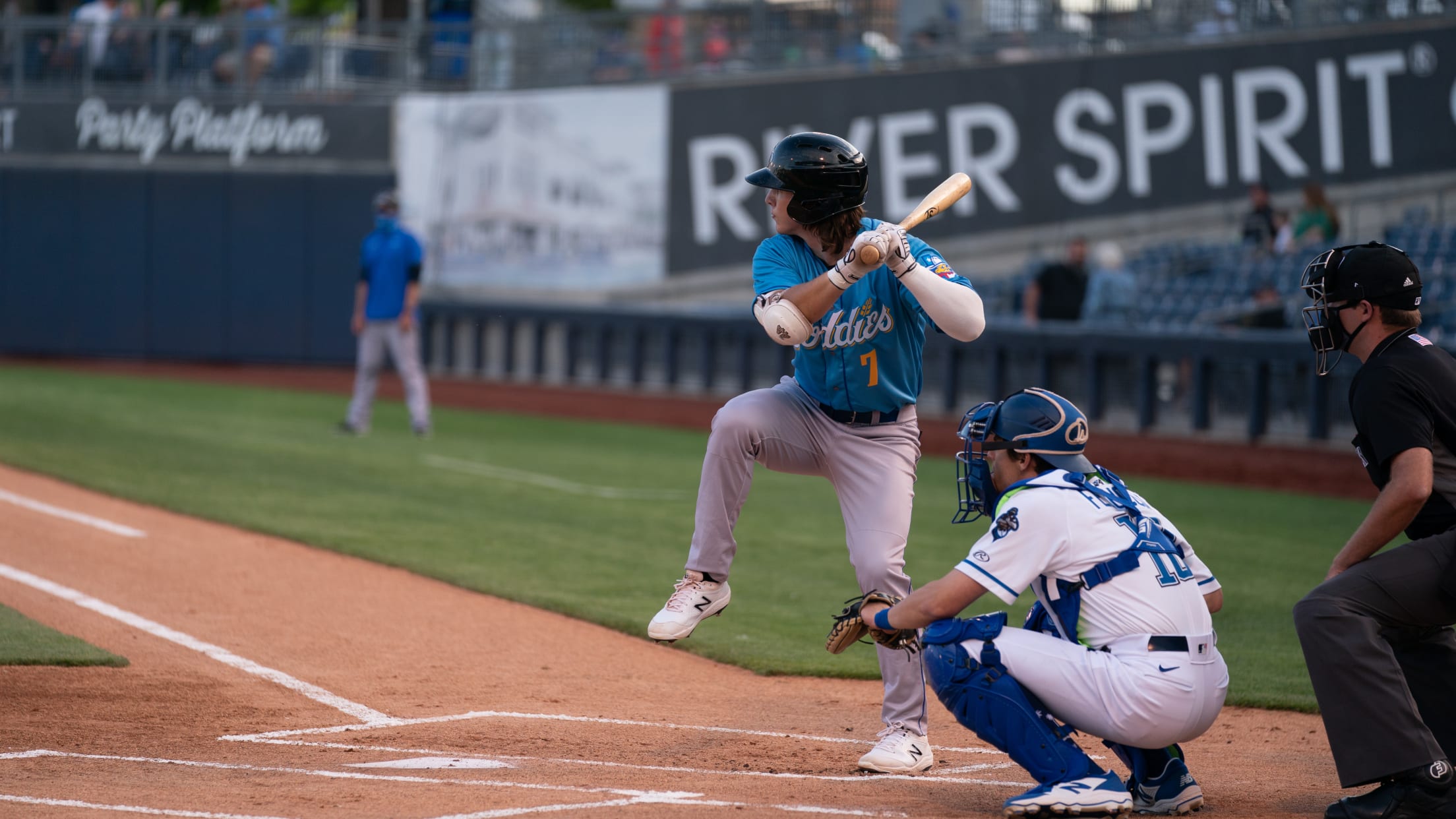 TULSA, Okla. – The Sod Poodles fell to the Tulsa Drillers Friday night at ONEOK Field, 12-3. The Drillers scored six runs in the opening frame and held on to even the season's opening six-game series at two games a piece. Tulsa plated the game's first runs on a two-run
Jones, Fletcher Homer In Sod Poodles 8-2 Loss To Drillers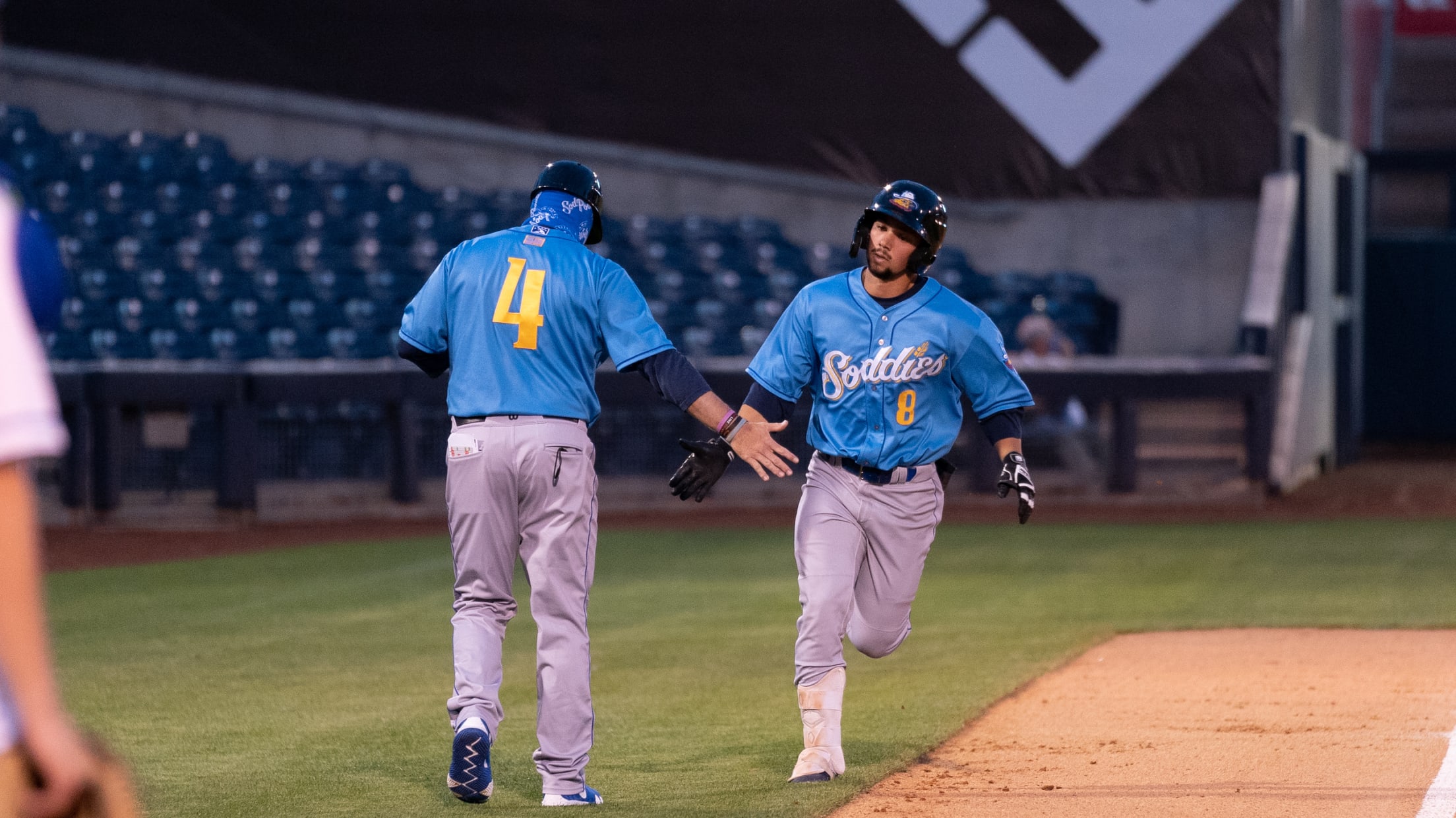 Wednesday, May 5, 2021 @ Tulsa Drillers [LAD] Amarillo Sod Poodles (1-1) | Tulsa Drillers (1-1) TULSA, Okla. – The Sod Poodles fell to the Tulsa Drillers Wednesday night by a final score of 8-2 at ONEOK Field after a long-ball affair. Ryder Jones and Dominic Fletcher highlighted Amarillo's offense
Shaw unloads on 17th homer of the season
Blanco adds his second long ball since joining Sacramento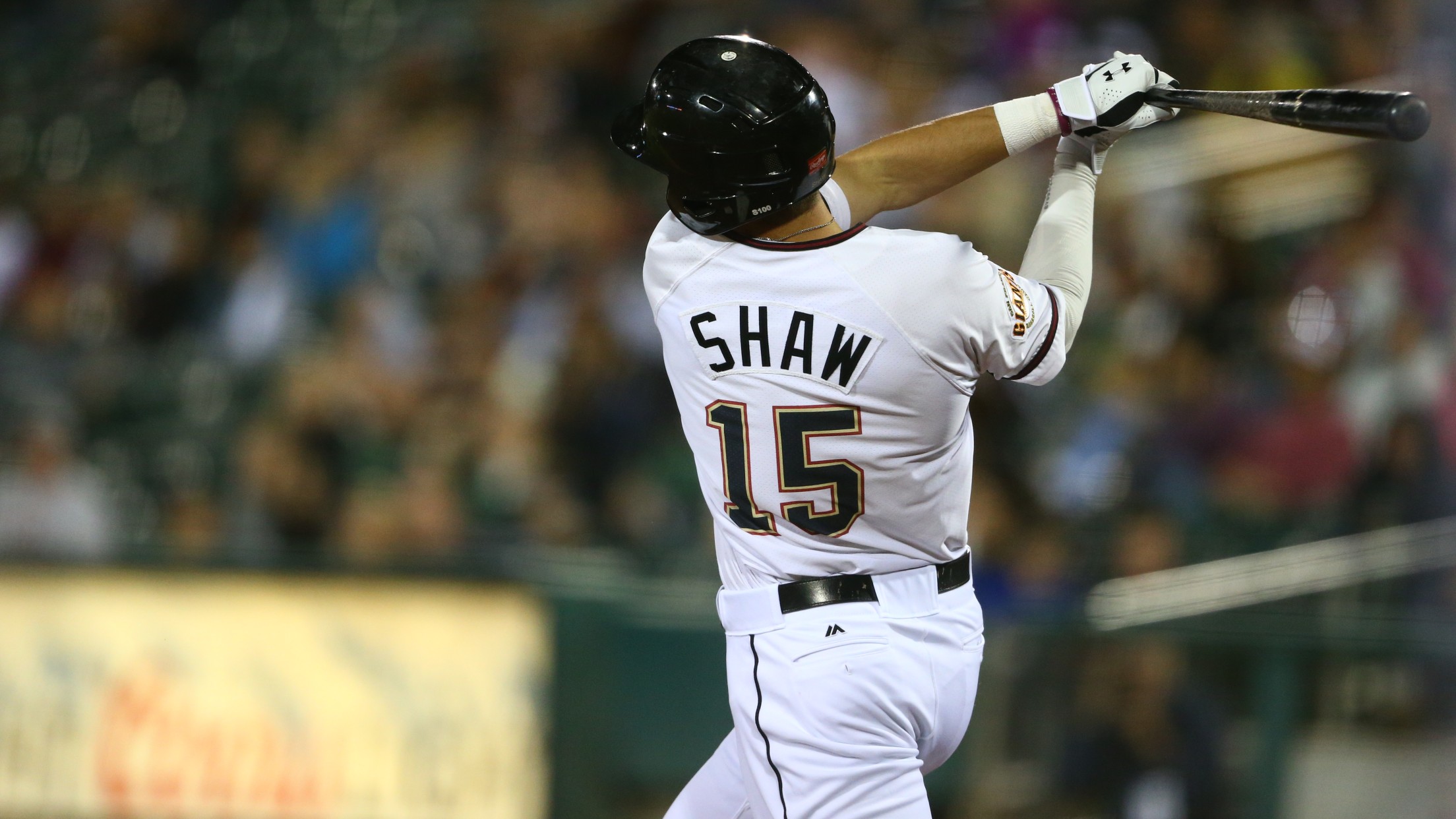 RENO, NV - Despite two home runs, the Sacramento River Cats (38-48) were held in check and dropped their Independence Day matchup with the Reno Aces (39-47) by the final score of 10-5.
d'Arnaud homers again as River Cats clip Isotopes
Duggar also clears fence, Black earns first save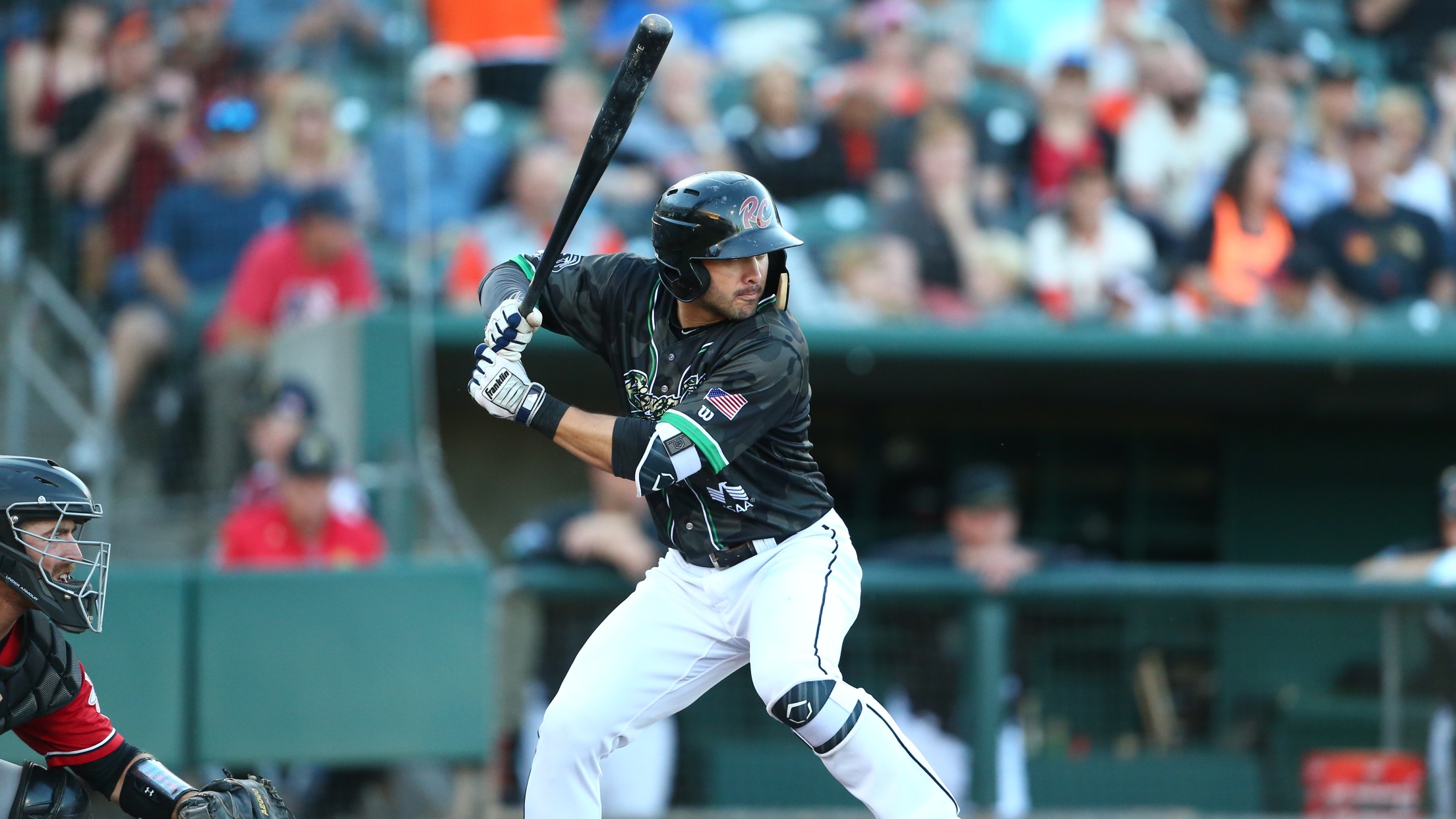 ALBUQUERQUE, NM -- Chase d'Arnaud hit one out for the second consecutive night, helping the Sacramento River Cats (35-44) get back on track with a 4-3 win over the Albuquerque Isotopes (39-39).The home run was d'Arnaud's 11th of the season as he reached base for the 15th time in his
Gage's quality start not enough to lift River Cats
Bats remain quiet as Sacramento gets shutout 3-0 by El Paso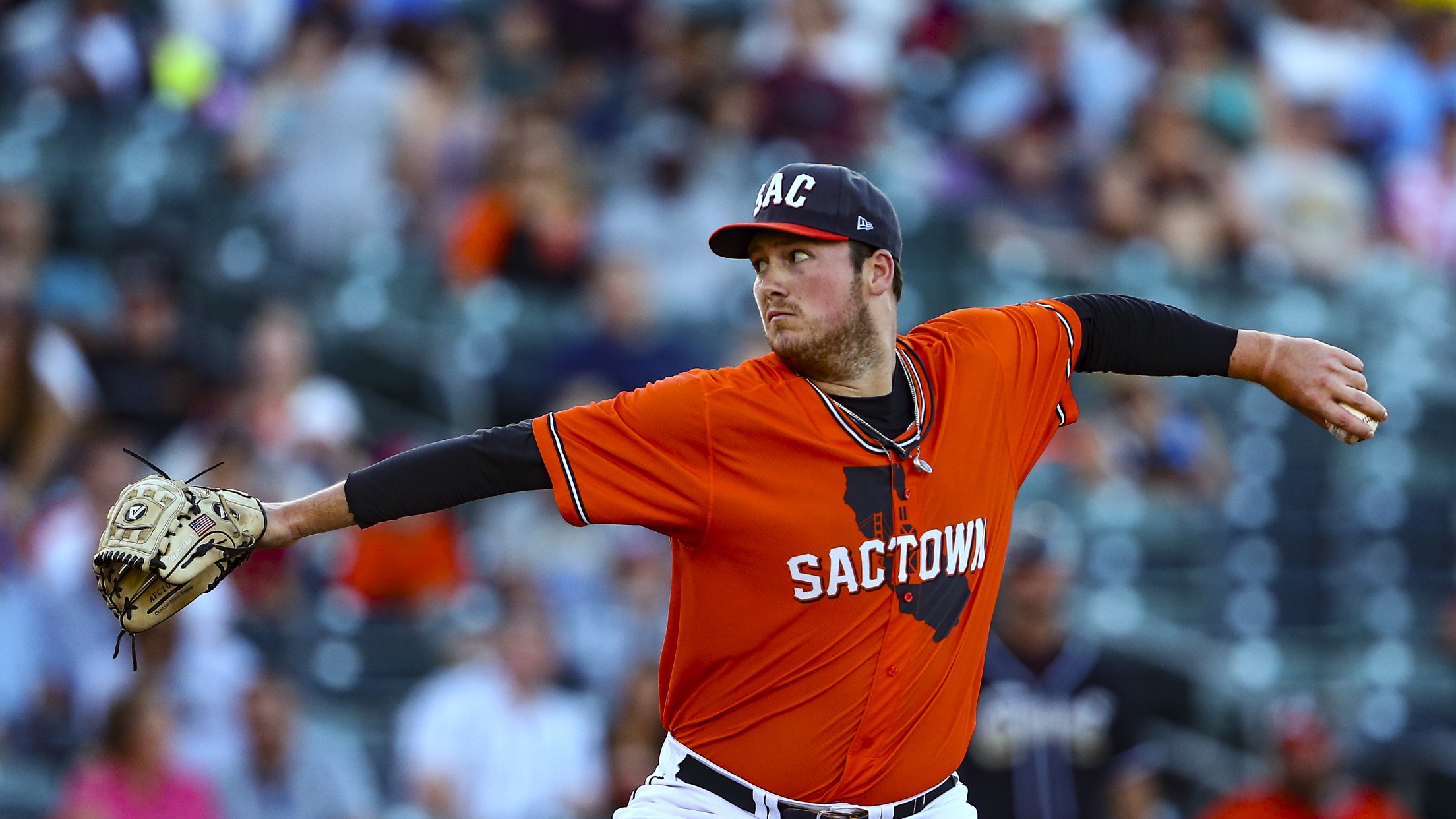 The Sacramento River Cats (33-41) dropped their sixth straight on Friday night, falling to the El Paso Chihuahuas (37-37) 3-0 despite a solid showing from left-hander Matt Gage. The Sacramento offense managed just three hits, as they were shutout for the first time at home this season.Gage kept the River
Pitching propels River Cats to series win
Hanigan's seventh-inning two-run double proves to be crucial in 3-1 win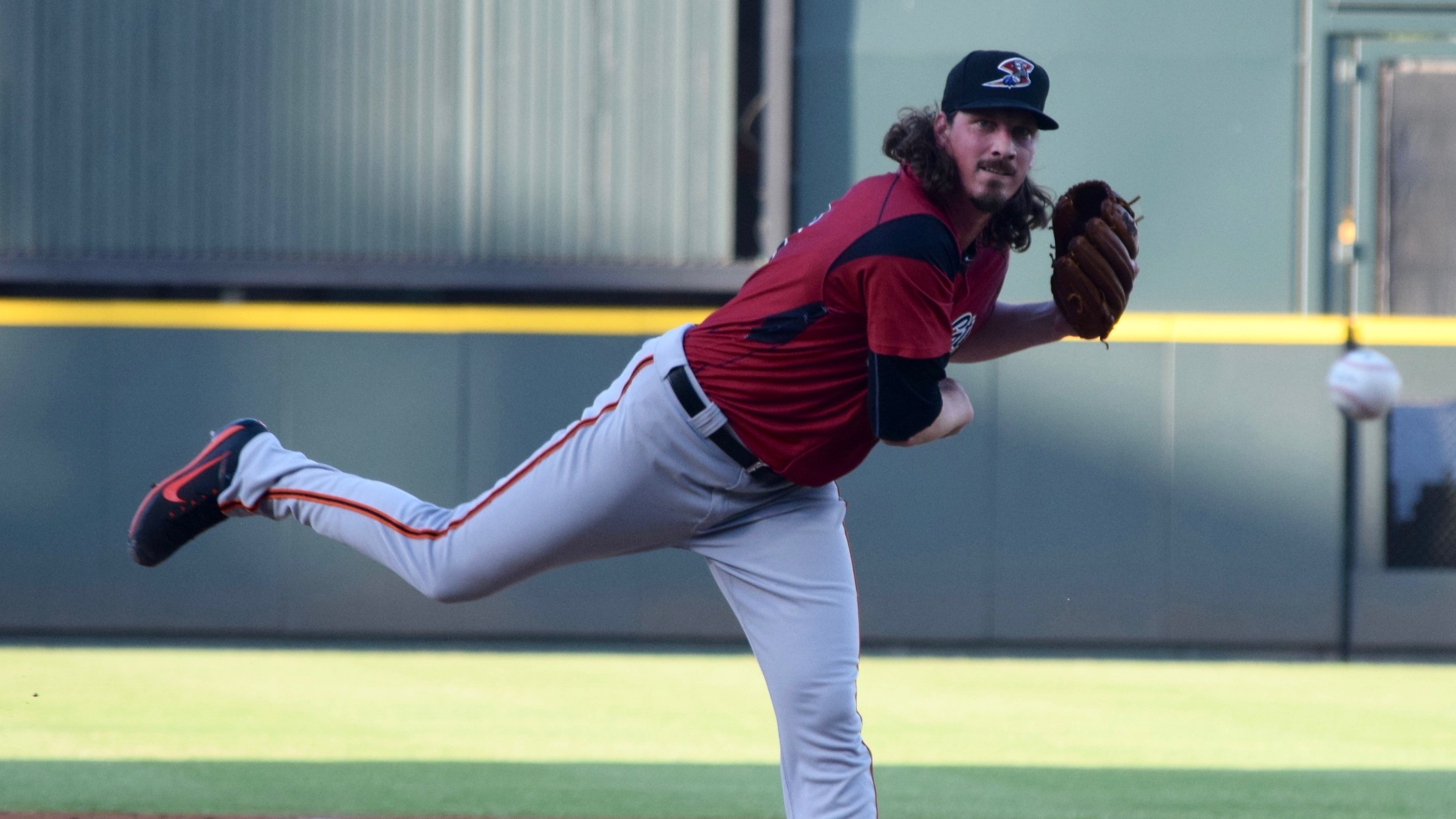 ROUND ROCK, TX -- Catcher Ryan Hanigan's two-run double in the seventh inning provided the winning runs for the Sacramento River Cats (33-35) in a 3-1 victory over the Round Rock Express (30-37).The River Cats took their fourth road series of the season thanks to a combined effort between rehabbing
Kelly stifles Sky Sox offense in series opener
Blanco triples and scores in debut as River Cats win 4-1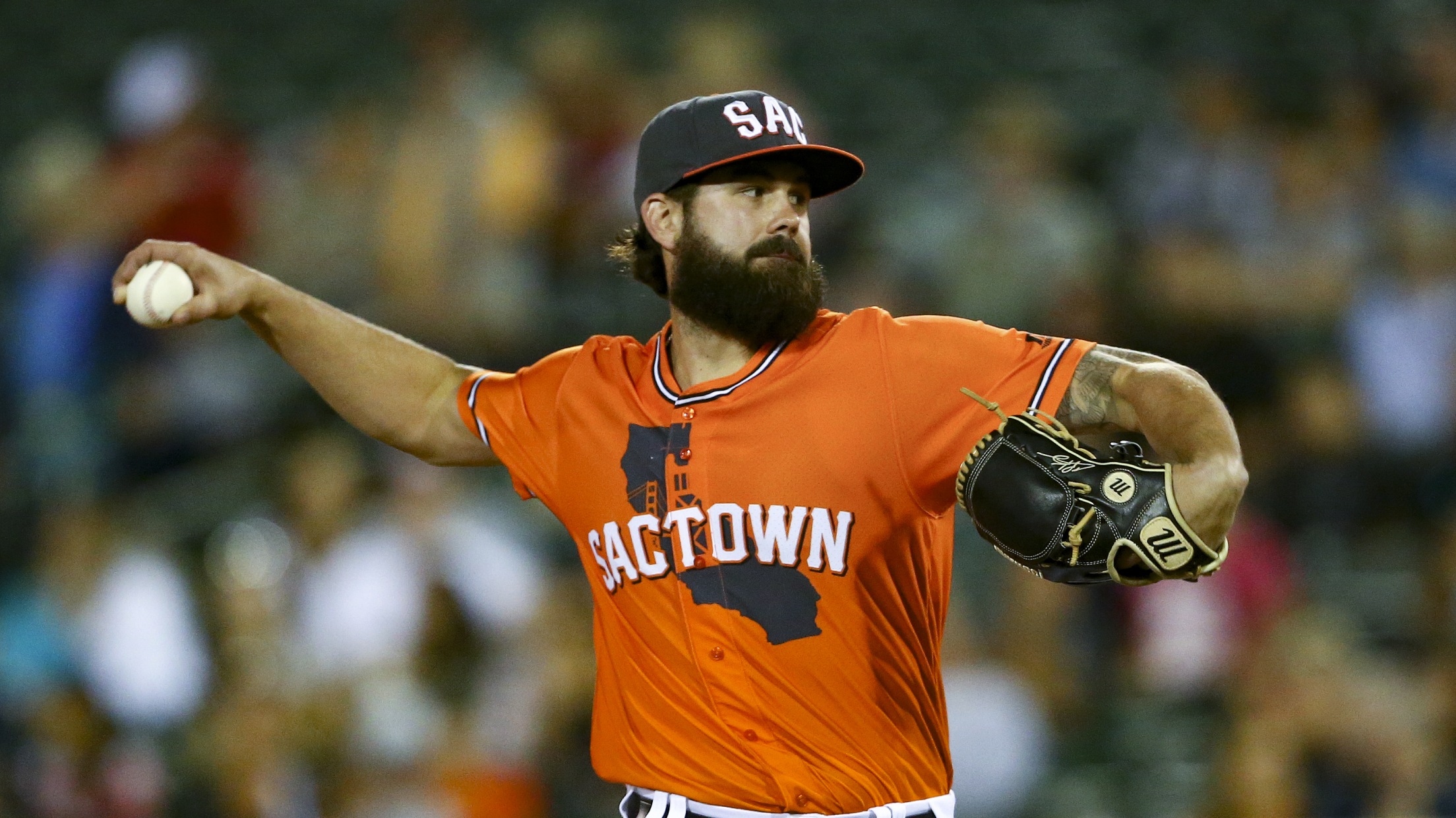 WEST SACRAMENTO, CA - The Sacramento River Cats (30-32) took game one against the Colorado Springs Sky Sox (31-28) 4-1 on Orange Friday at Raley Field behind a stellar outing from right-hander Casey Kelly.
Pence picks up two more hits on Sunday
River Cats rack up six extra-base hits, but fall to Isotopes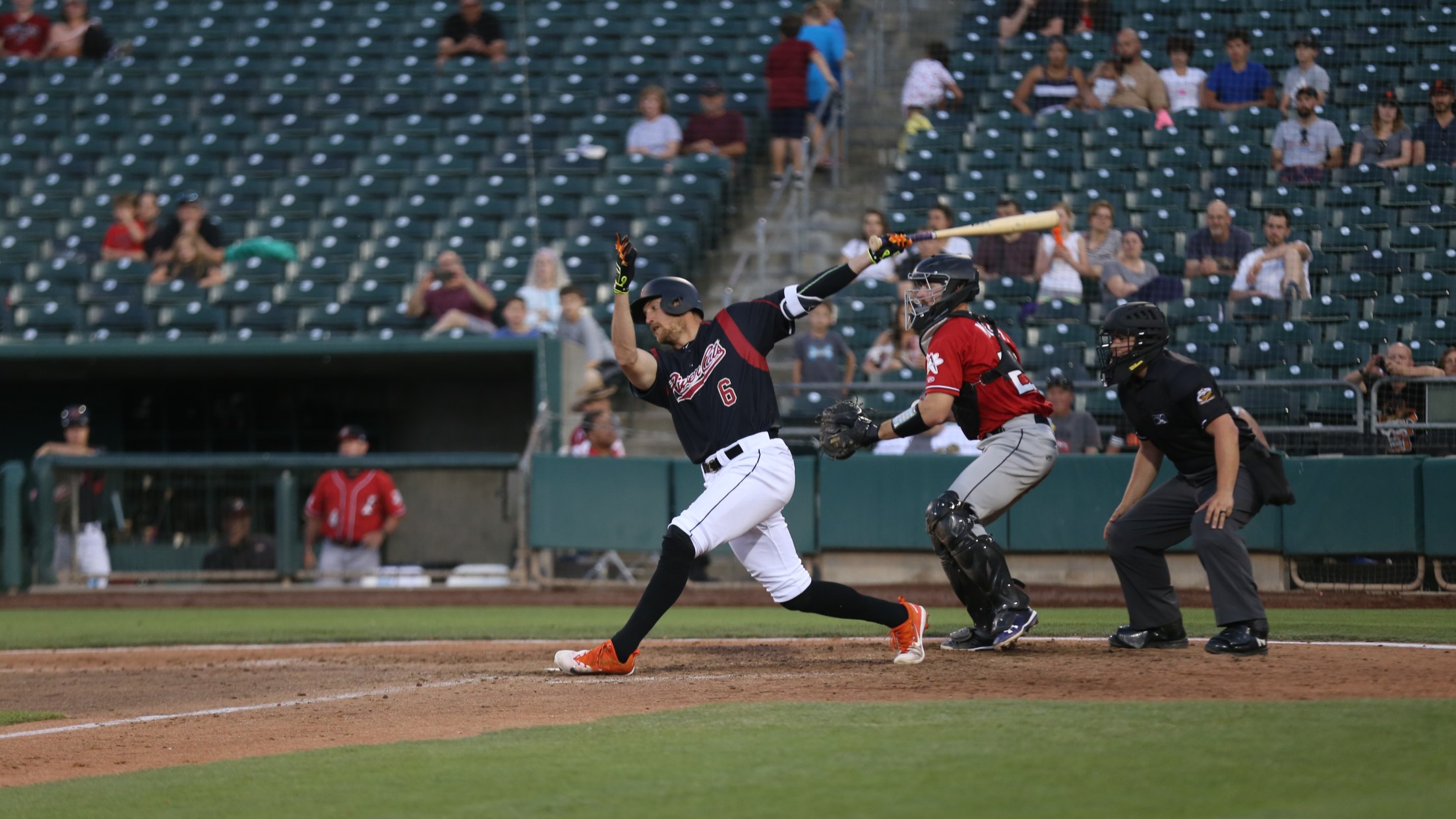 WEST SACRAMENTO, CA -The Sacramento River Cats (24-27) fell to the Albuquerque Isotopes (27-24) by a final score of 11-2 on Sunday evening at Raley Field. Hunter Pence was two-for-four and the River Cats collected six extra-base hits, but could only manage two runs in the defeat.
51s outlast Dorados despite home runs
Pence blasts grand slam, but Sacramento drops game two 10-7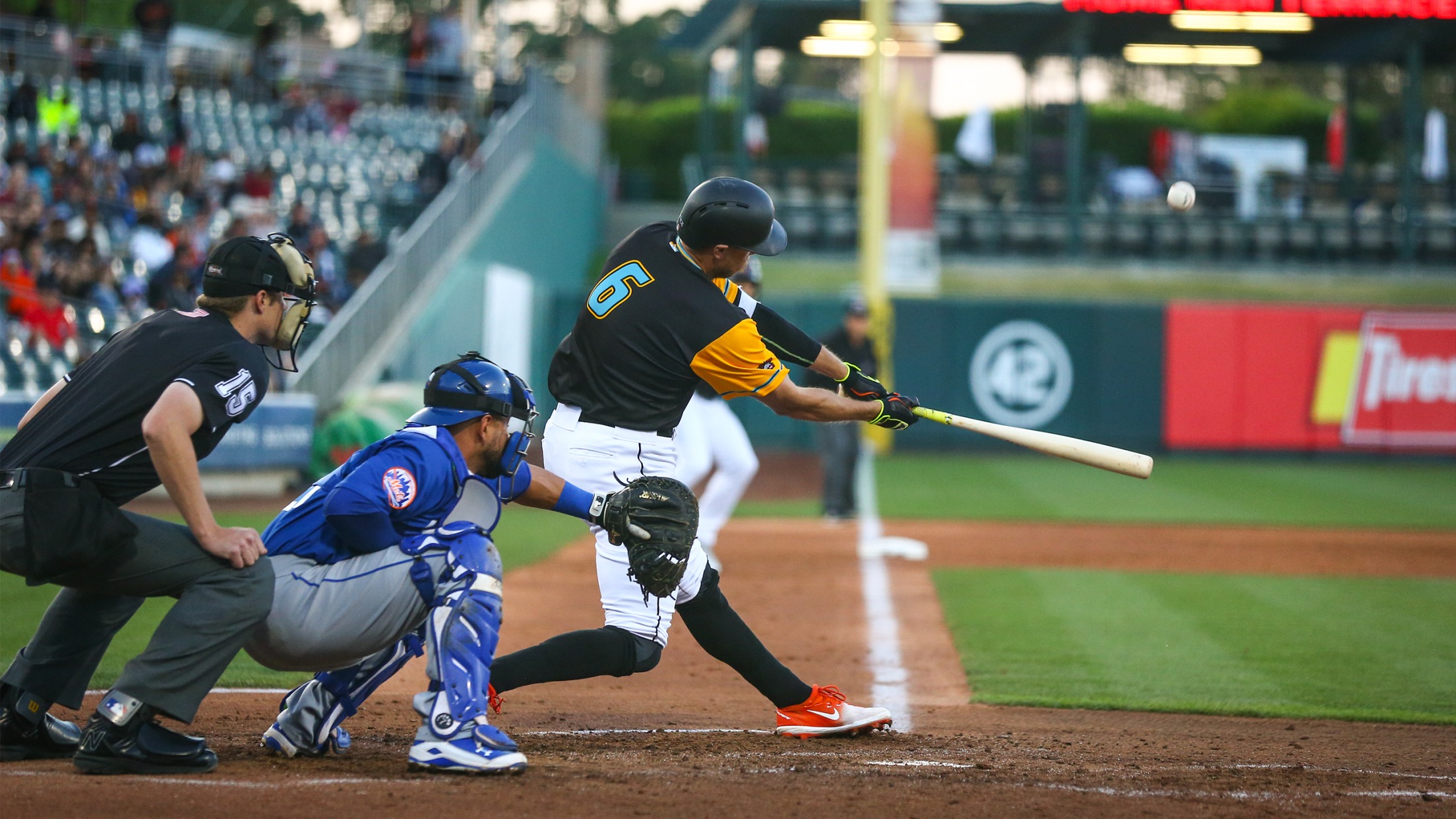 WEST SACRAMENTO, CA - The Dorados de Sacramento (22-24) fell to the Las Vegas 51s (19-27) by a score of 10-7 Tuesday night despite back-to-back homers from Hunter Pence and Ryder Jones.
River Cats fall to Bees in series finale
Bees' strong pitching quiets River Cats offense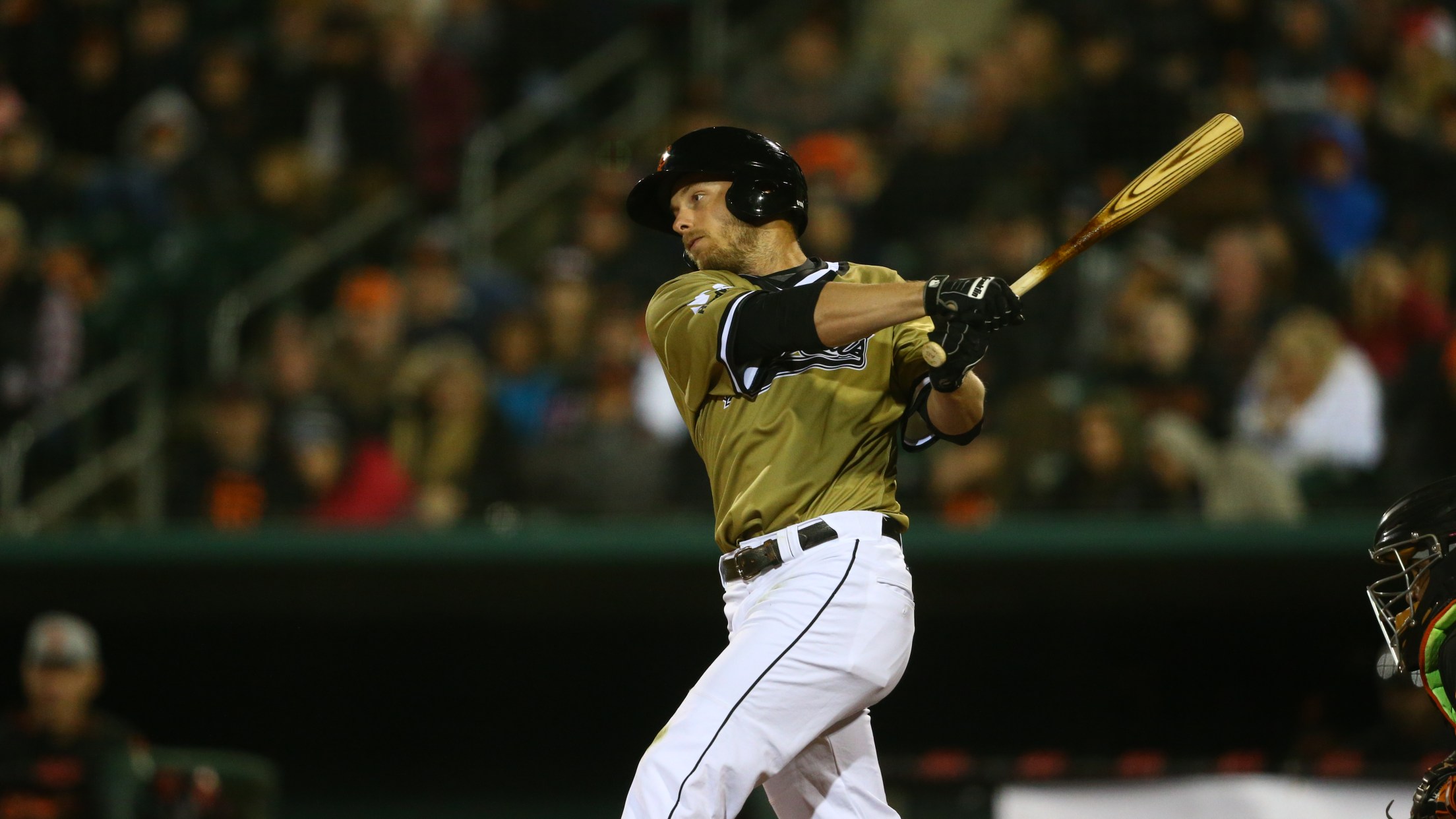 WEST SACRAMENTO, CA - The Sacramento River Cats (18-17) dropped the last of a four-game series 9-2 against the Salt Lake Bees (22-14) on Friday evening
River Cats hang on for victory against Grizzlies
Gage allows one run over 5.2 innings in another strong outing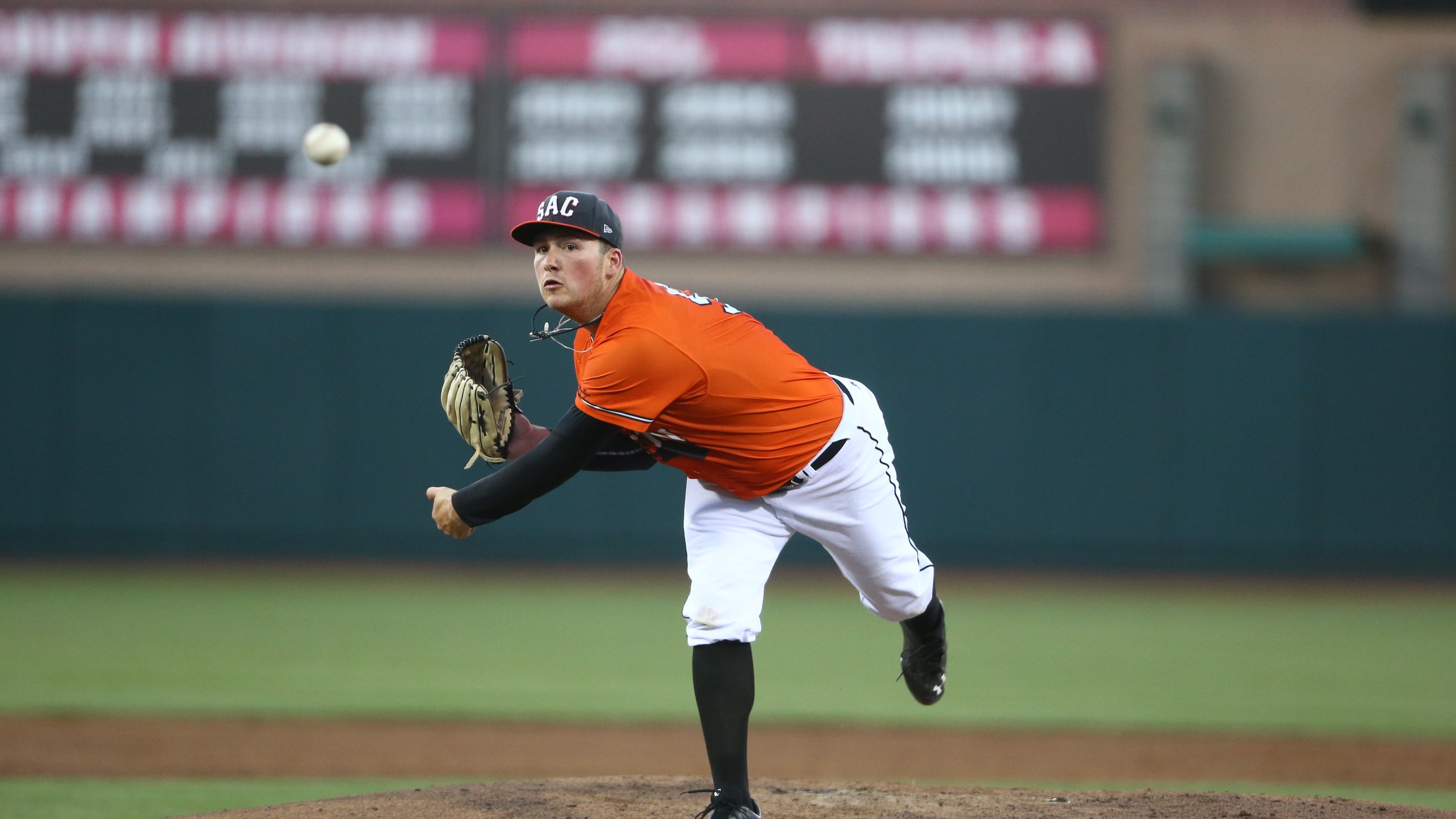 FRESNO, CA -- For the second consecutive outing, left-hander Matt Gage held the opposition to just one run. He helped secure another win for the Sacramento River Cats (15-15), this time getting the club get back to .500 with a 6-1 victory over the Fresno Grizzlies (19-12) despite a late-inning
Gage's strong start aids in River Cats win
Eury Perez launches first home run since joining club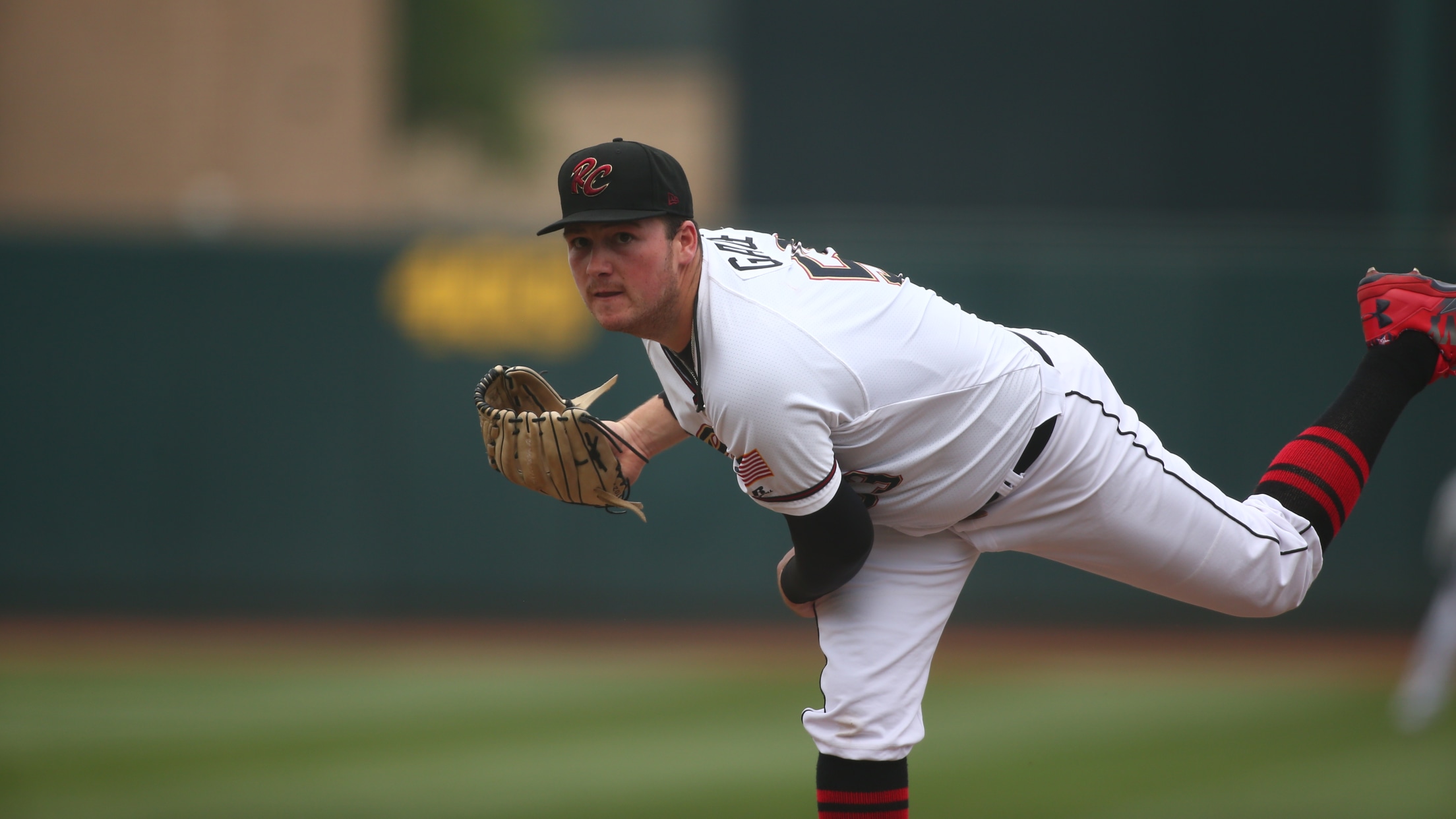 LAS VEGAS, NV -- In what was the earliest game the Sacramento River Cats (12-13) will play this season, lefty Matt Gage was on point after being promoted from Double-A Richmond this weekend. His solid start and a home run from outfielder Eury Pérez were crucial in a 5-1 win
Williamson homer lifts Sacramento to 3-1 win
Gage goes season-high seven innings, dominates 51s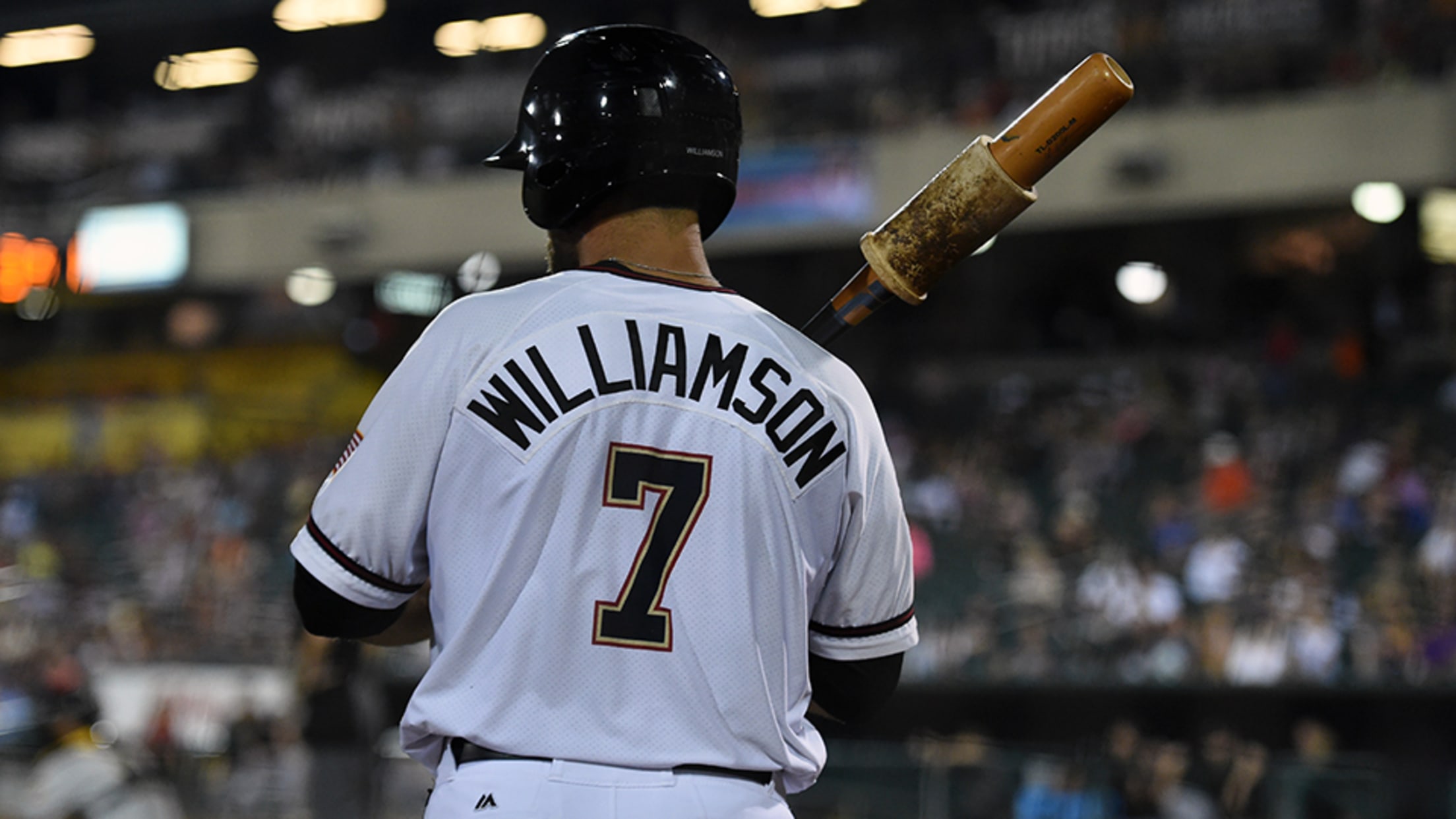 The Sacramento River Cats (60-75) received two great performances from Mac Williamson and Matt Gage Tuesday night as they took down the Las Vegas 51s (52-84) by a final score of 3-1 Tuesday night at Raley Field.
Sacramento silenced by El Paso in 6-1 loss
Four-run eighth inning dooms River Cats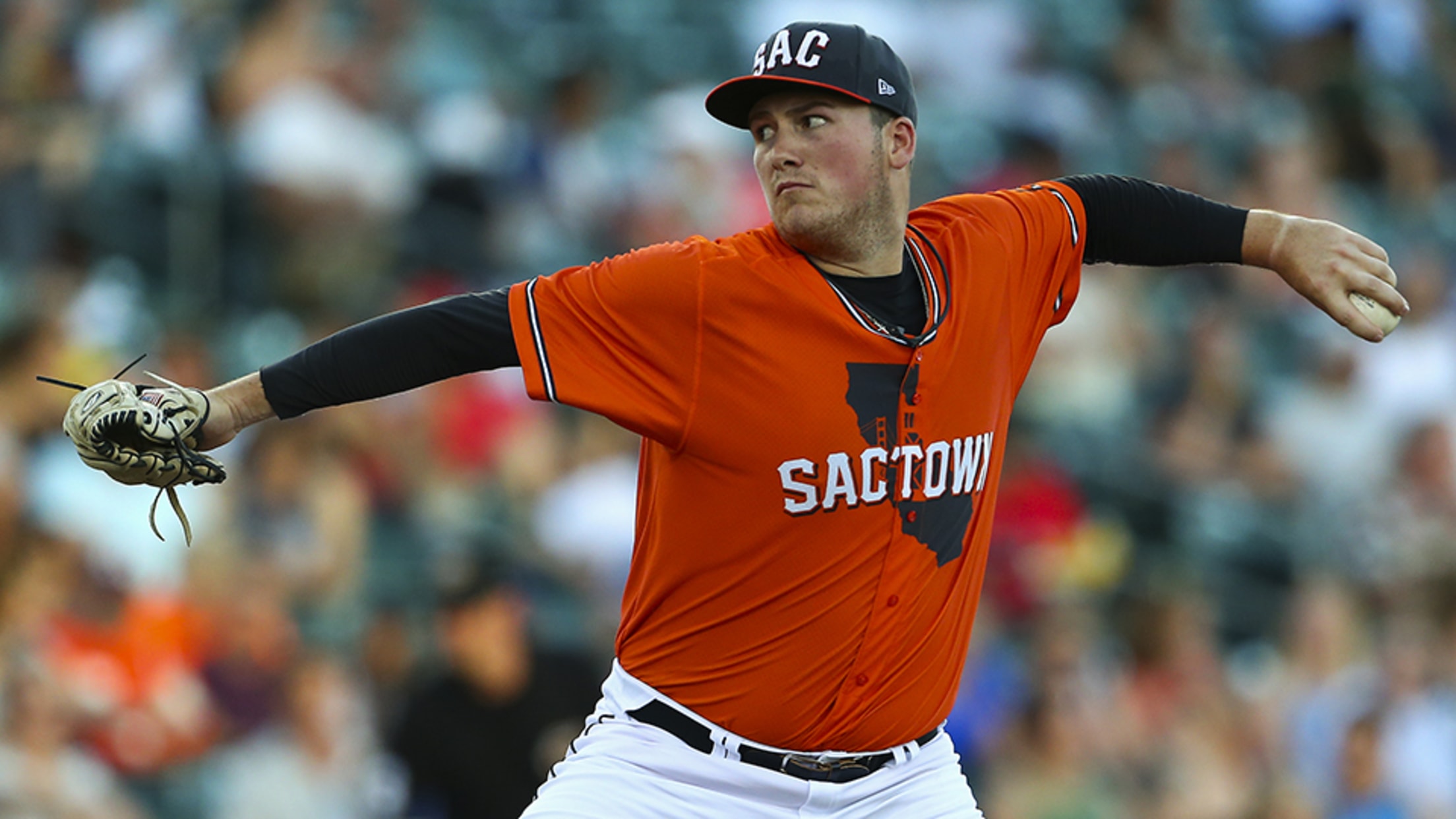 El Paso, TX - The Sacramento River Cats (57-73) were within one run of the El Paso Chihuahuas (65-66) heading into the eighth inning, but their chances slipped away late as they fell 6-1.
River Cats exact revenge on Bees in 5-3 win
Gage earns first Triple-A win, Williamson drives in two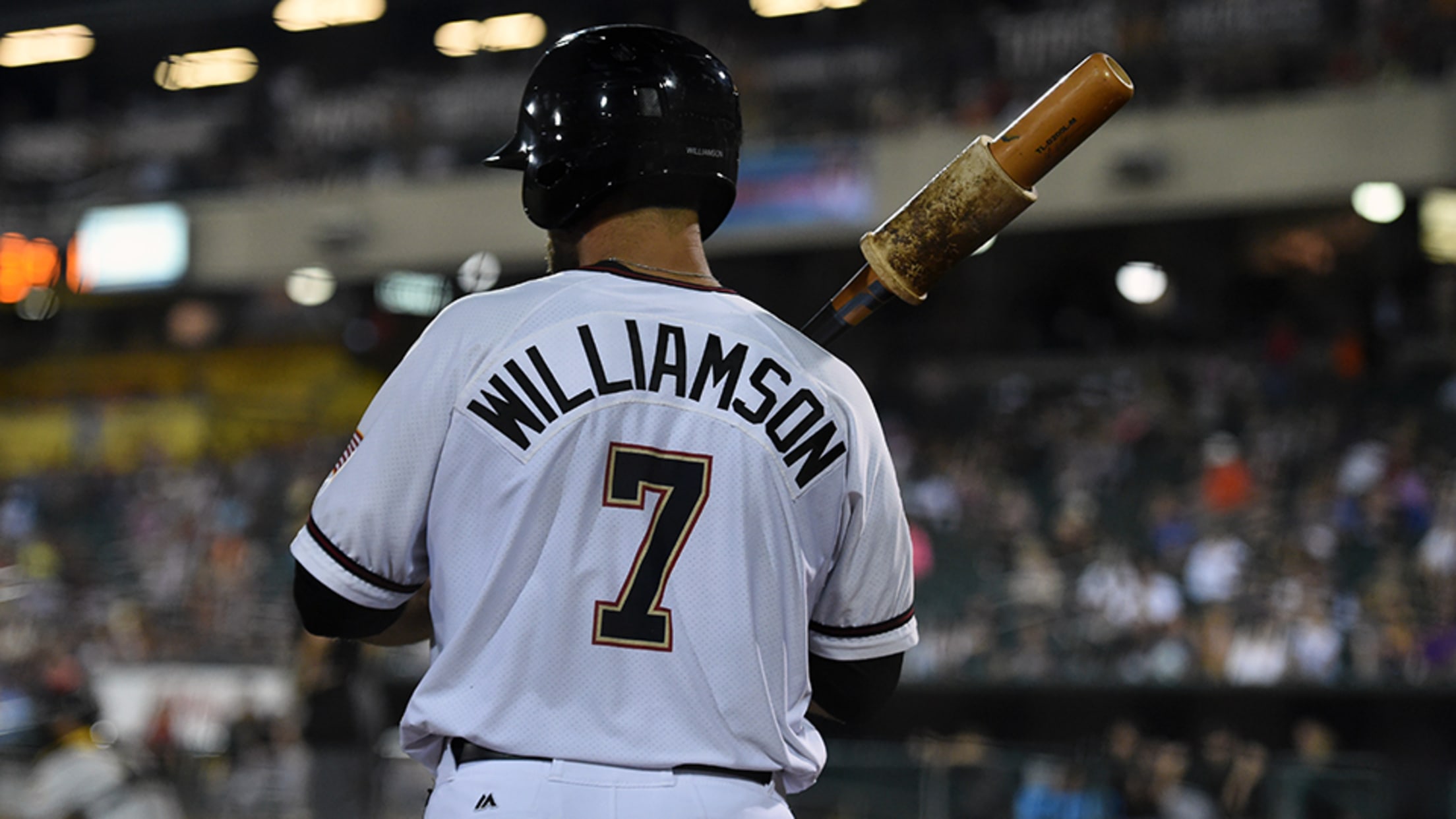 West Sacramento, CA - After suffering a heartbreaking loss last night, the Sacramento River Cats (51-69) scored early and often against the Salt Lake Bees (60-61) as they took game three Sunday night at Raley Field by a score of 5-3.
River Cats go to extras again, fall this time 6-5 to Cubs
Sacramento offense quieted after three-run first inning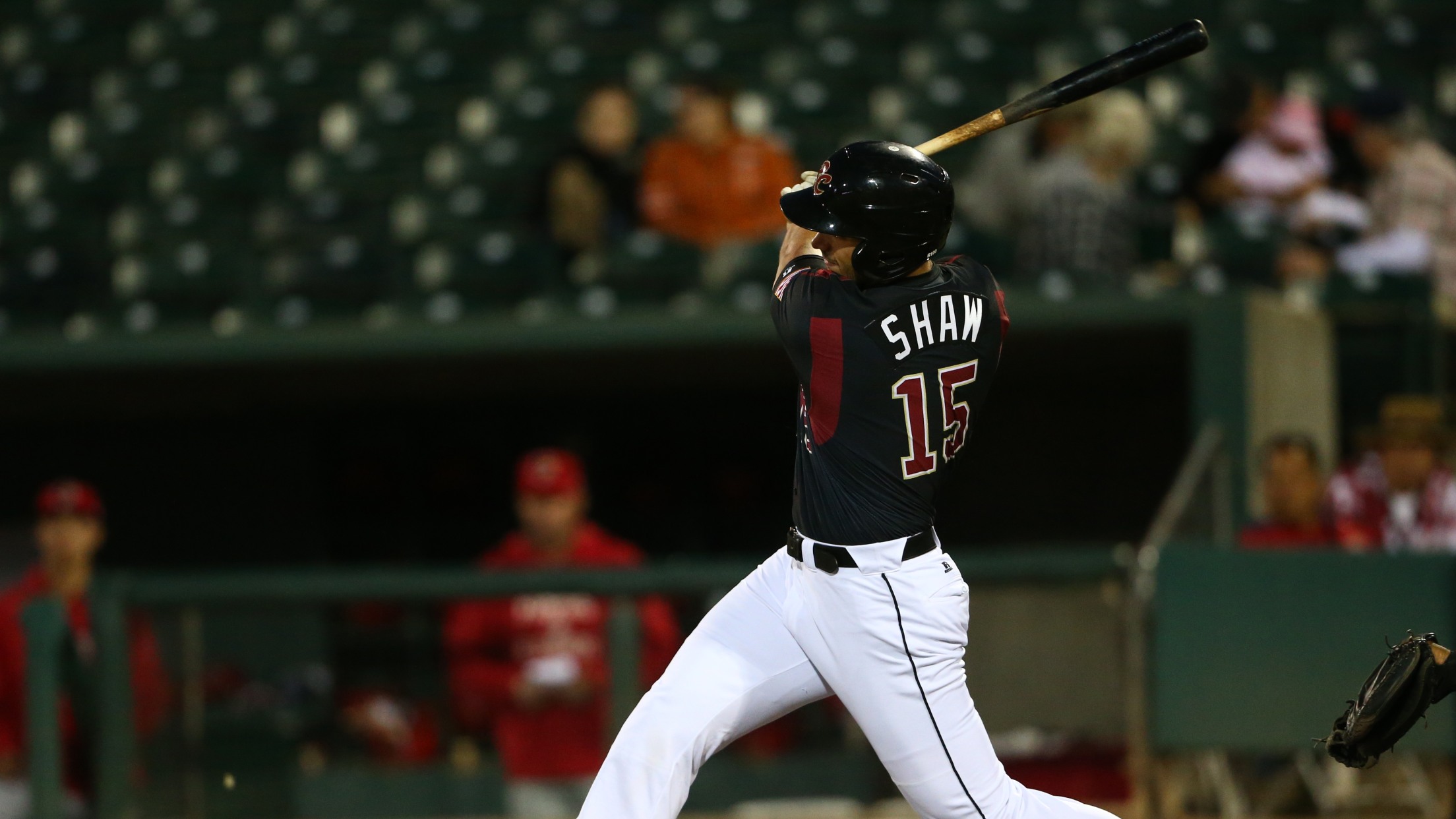 Des Moines, IA - The Sacramento River Cats (49-66) and Iowa Cubs (54-66) went to extra innings for the second straight night but this time it was the home side who came out victorious, taking game two from the River Cats 6-5.
Sacramento left chasing Omaha in 7-1 defeat
Heathcott goes 2-for-3, drives in lone run in River Cats debut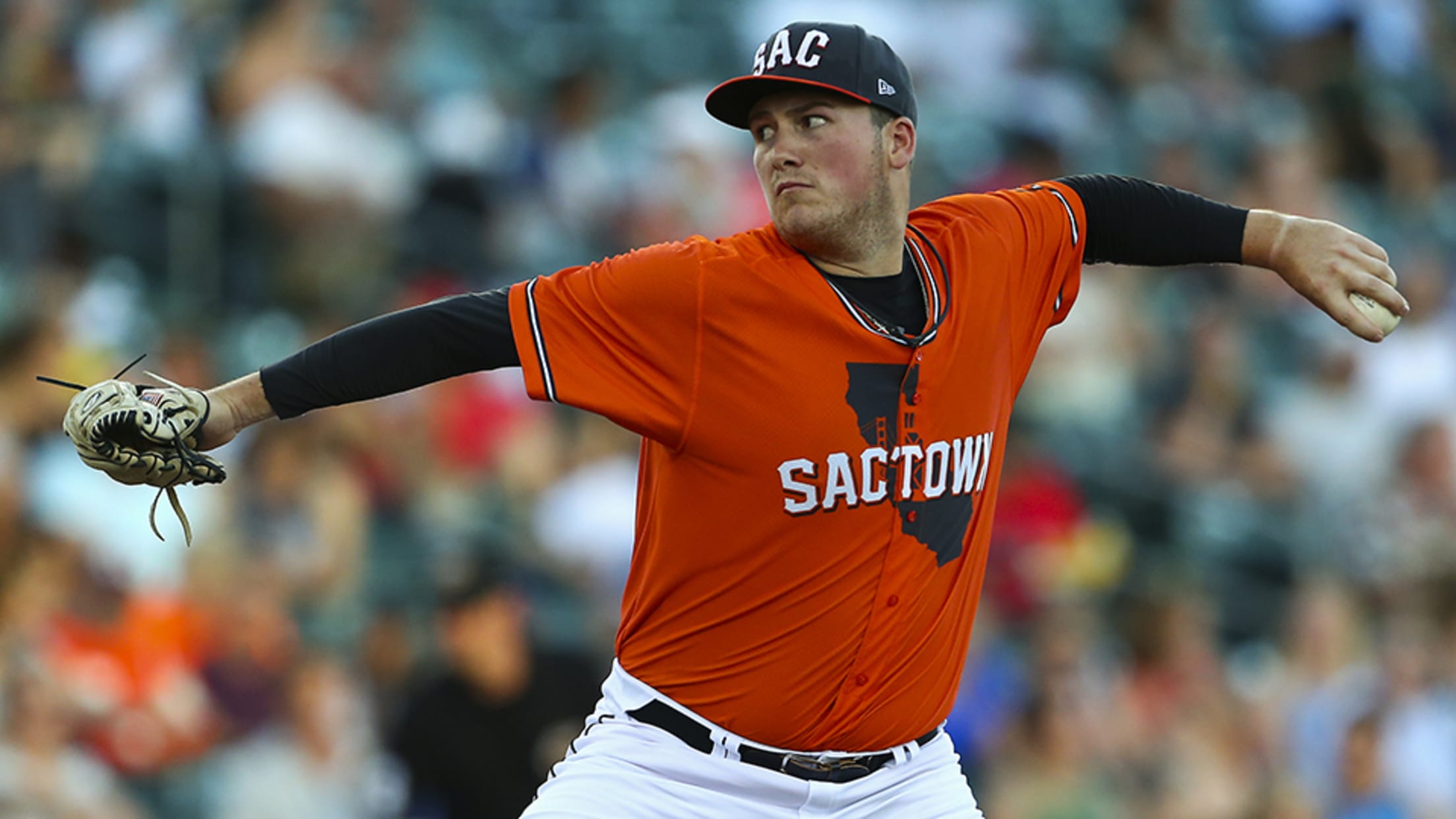 Omaha, NE - The Sacramento River Cats (47-63) came in to Thursday night's game against the Omaha Storm Chasers (51-58) riding a four-game winning streak but were unable to recover after falling behind early in their 7-1 loss.
River Cats drop finale but take series against Express
Sacramento snaps three-game win streak in 7-2 loss to Round Rock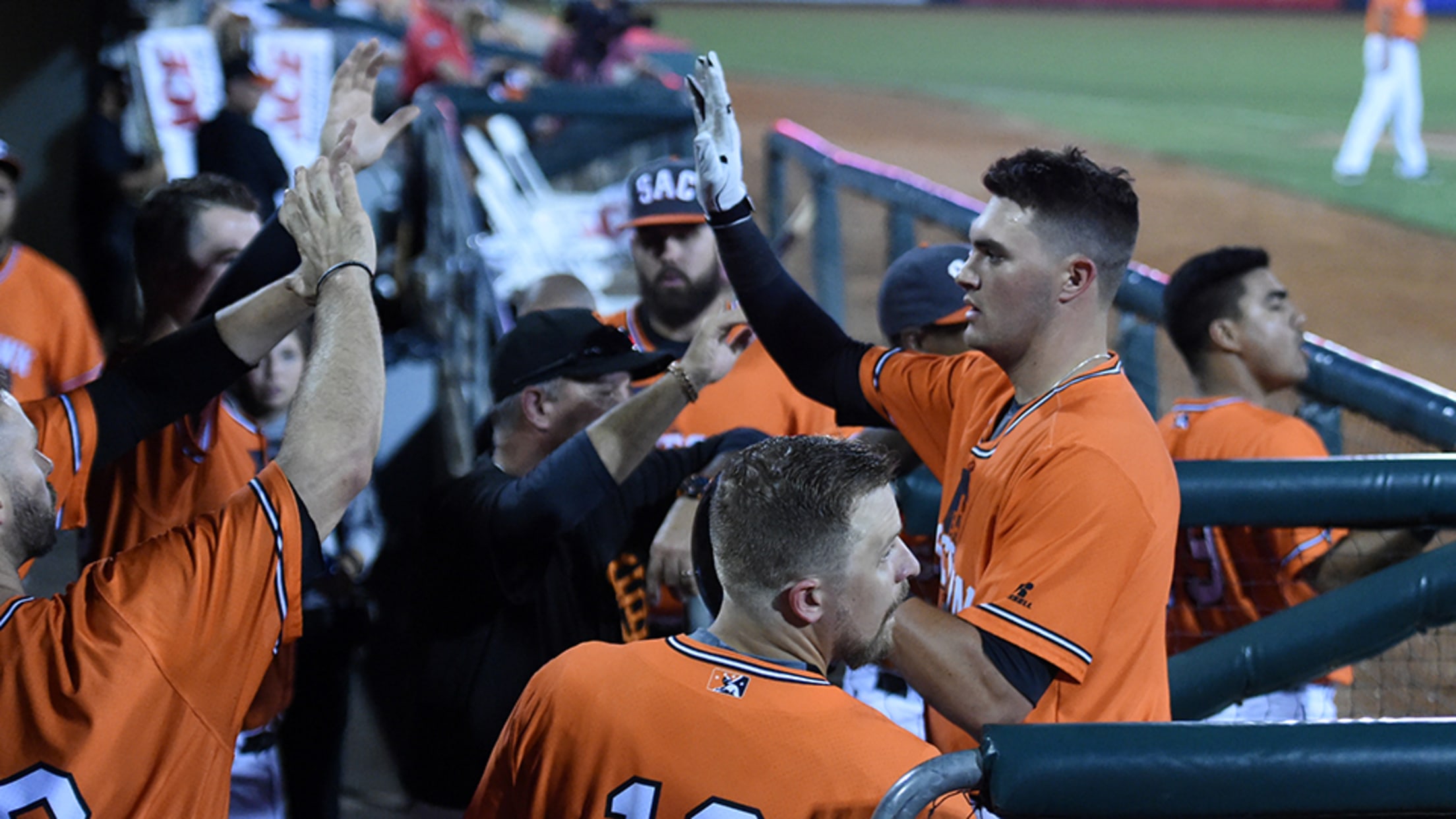 The Sacramento River Cats (43-62) and Round Rock Express (47-59) played another closely contested ballgame Friday night at Raley Field and after taking the first three, Sacramento let tonight's game get away late in their 7-2 defeat.
Sacramento sputters to fourth straight loss
Federowicz collects three hits, but offense cannot close early gap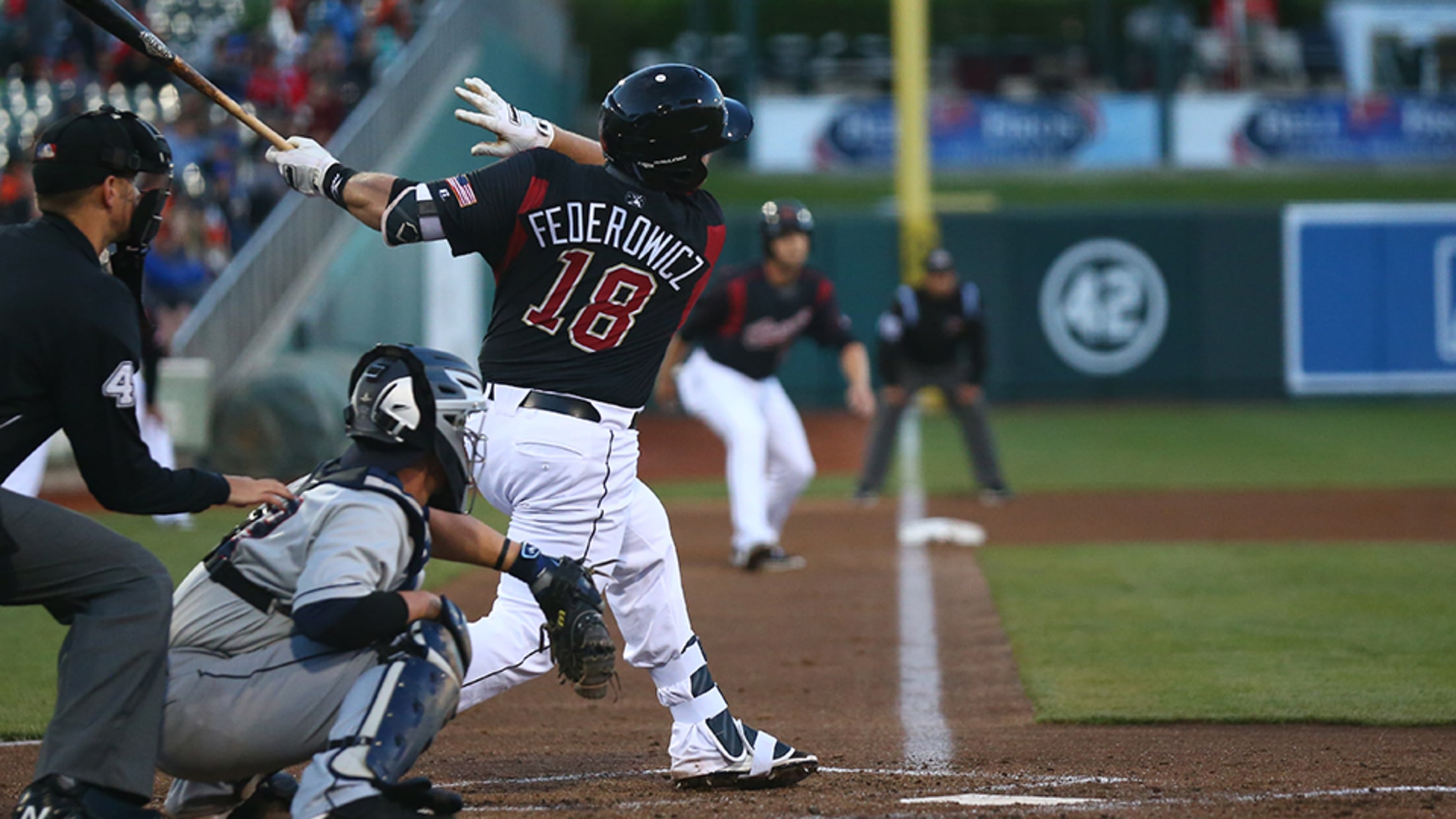 The Sacramento River Cats (40-60) lost their fourth straight on Sunday afternoon as they came up short against the Tacoma Rainiers (51-50) by a score of 7-4.