Three Gwinnett Alums Claim MLB Awards for 2020
Freeman crowned MVP, Acuña Jr. earns Silver Slugger, Fried wins Gold Glove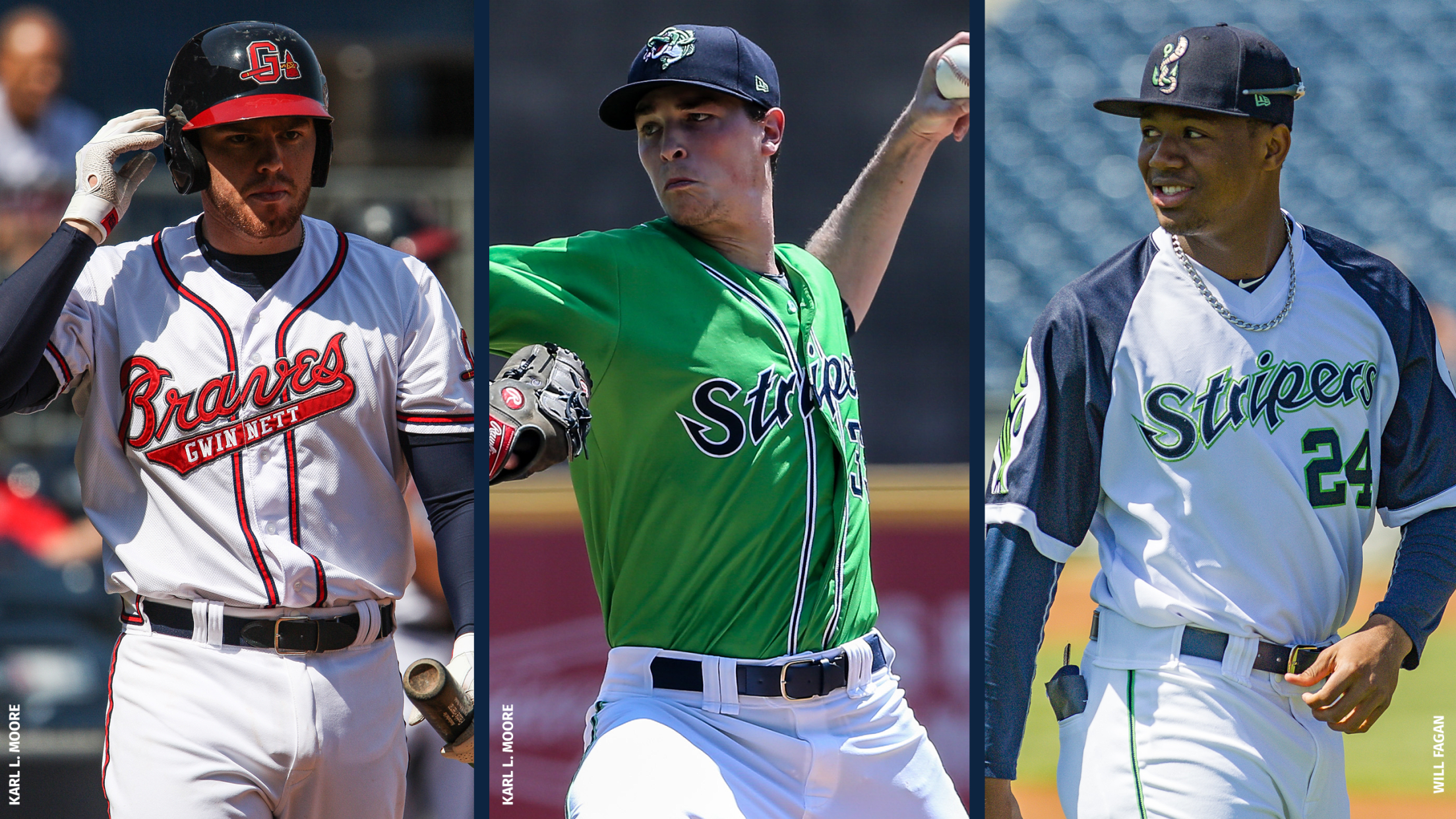 The Atlanta Braves produced another season for the history books in 2020, winning the National League East Division title for the third straight year and battling through three grueling rounds of an expanded MLB Postseason to finish one win short of the World Series. Of the 49 players that powered
Eighteen Gwinnett Alums Highlight Braves' NLCS Roster
Bryse Wilson, Huascar Ynoa looking to make Postseason debuts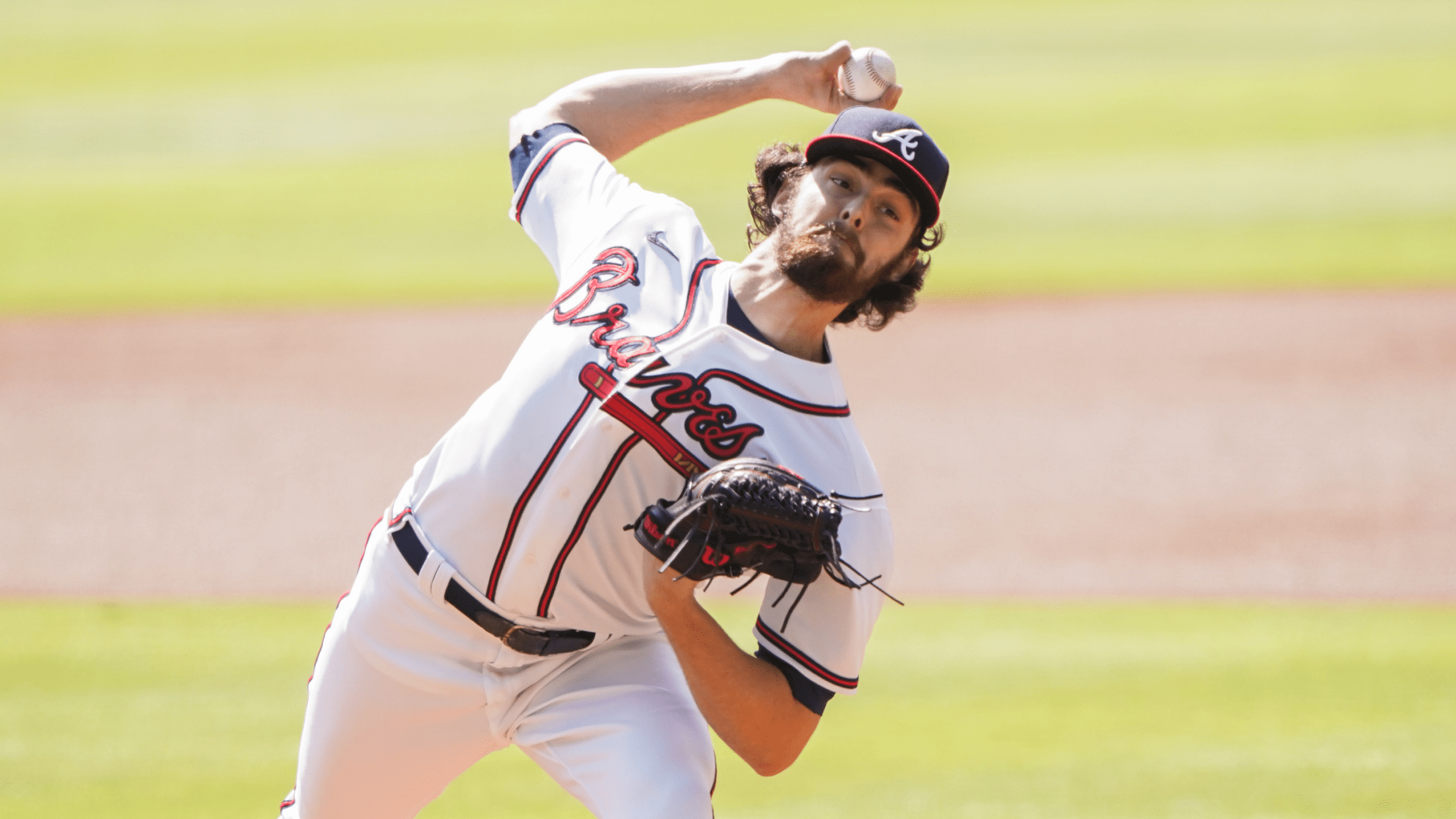 The Atlanta Braves, set to play in the National League Championship Series for the first time since 2001, announced a 28-man series roster today that includes 18 former Gwinnett players. The 18 G-Braves and Stripers alums, led by former Gwinnett manager Brian Snitker (2014-16), include: Pitchers (10) Ian Anderson (2019),
Braves' NL Wild Card Series Roster Features 17 Gwinnett Alums
Atlanta begins best-of-three first-round series against Cincinnati today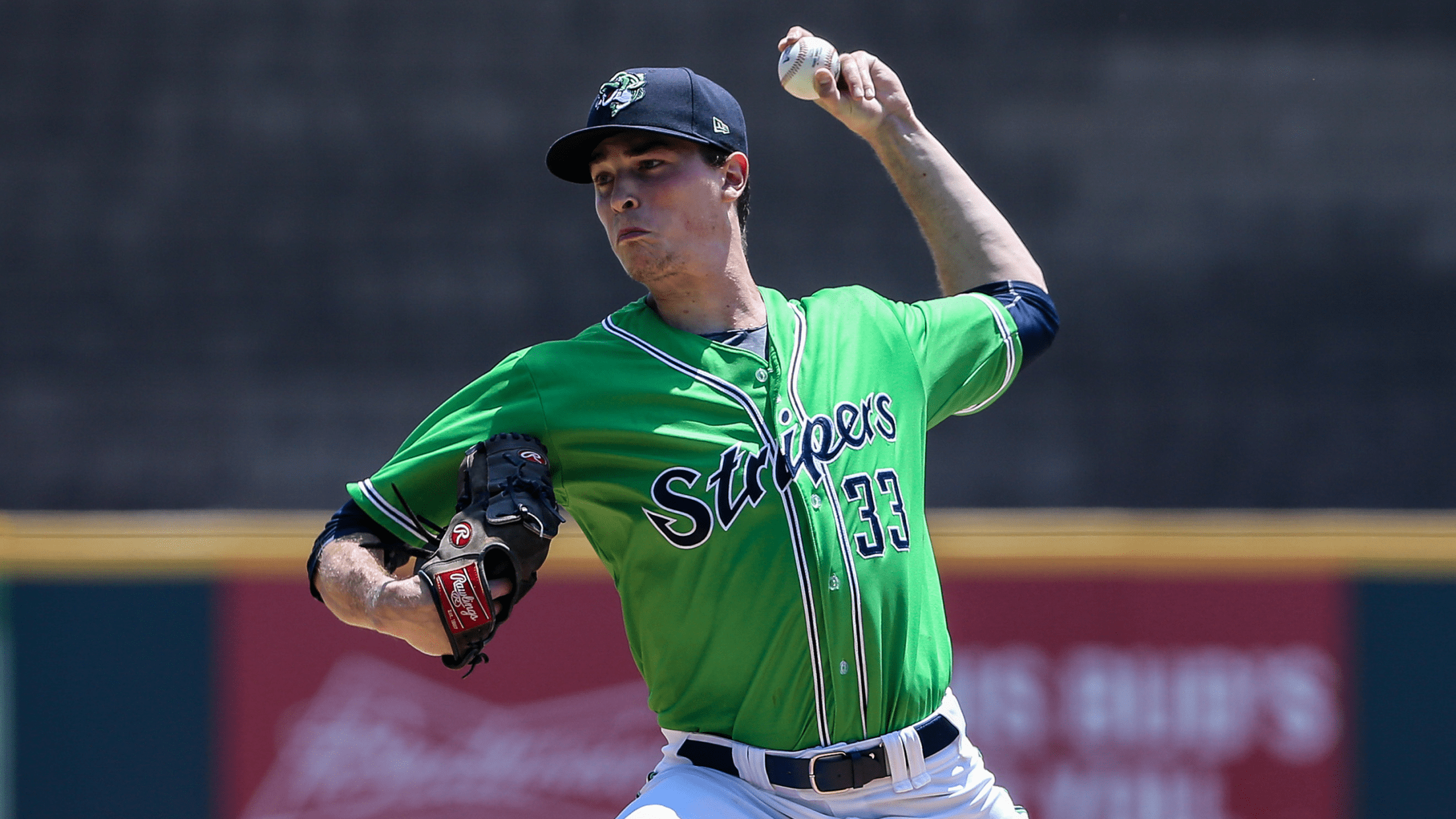 The 2020 National League East Division champion Atlanta Braves announced today their roster for the NL Wild Card Series. The 28-man roster includes 17 former Gwinnett players, each of whom will aid the Braves as they begin a quest for their first World Series title since 1995. The 17 G-Braves
Looking back on Acuña's torrid stretch at Triple-A
Braves outfielder dominated International League in August 2017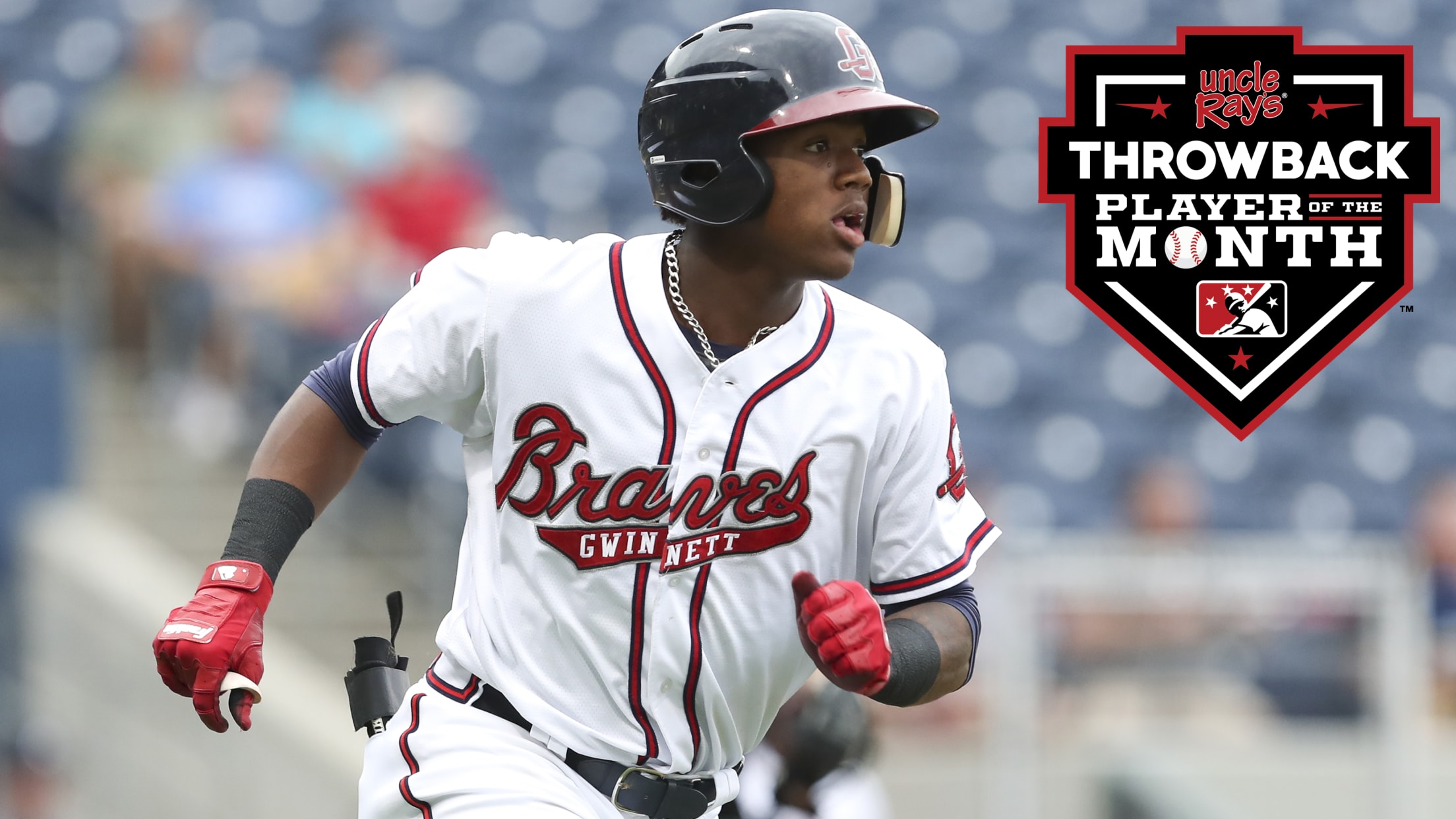 By the end of the 2016 season, Ronald Acuña Jr. had yet to accrue 150 at-bats above Rookie ball. A lot can change in a year. The Braves outfielder spent the first month of 2017 at Class A Advanced Florida, moved up to Double-A Mississippi for 57 games, then arrived
Fans Vote Freddie Freeman as Gwinnett Player of the Decade
Freeman edges Ronald Acuña Jr. for title as Gwinnett's top player from 2010-19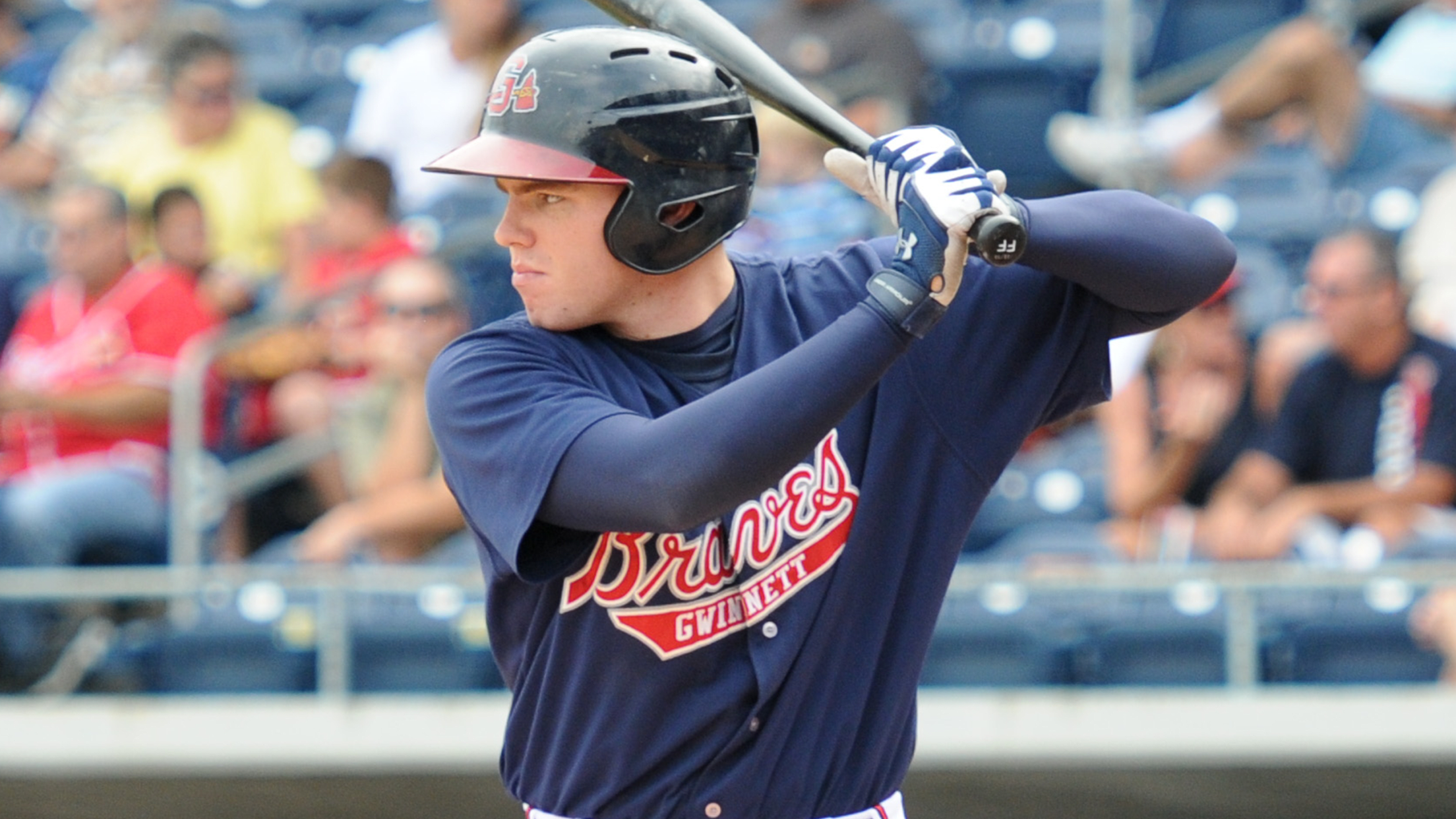 The Gwinnett Stripers' partnership with Coolray Heating & Cooling to let the fans determine the "Gwinnett Player of the Decade" for the 2010s has reached its conclusion. Five rounds pitting 32 former G-Braves and Stripers players against each other in voting on the team's official Twitter account (@GoStripers) wrapped up
Gwinnett Player of the Decade: The Final Four
Freeman, Albies, Riley, and Acuña Jr. make it to the final rounds of fan voting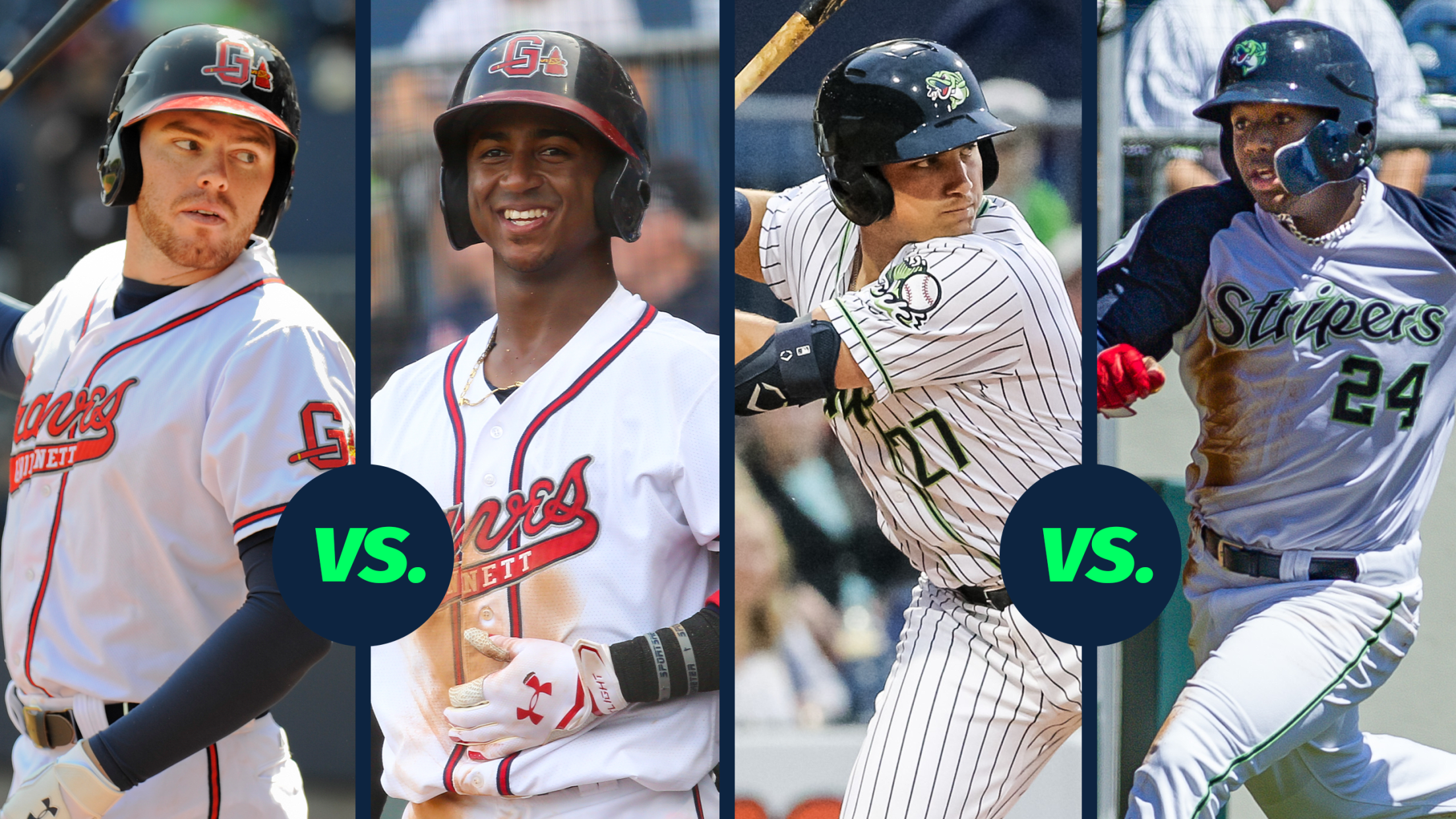 Back in January, I took on the challenge of selecting the best Gwinnett players over the last 10 years (2010-19), the first full decade in team history. While it was satisfying to name the best players (and honorable mentions) at each position, one larger question remained. Who was the single
Mississippi Braves All-Decade Team - Outfielders
Acuña Jr., Demeritte, Smith, Waters lead group of memorable outfielders this decade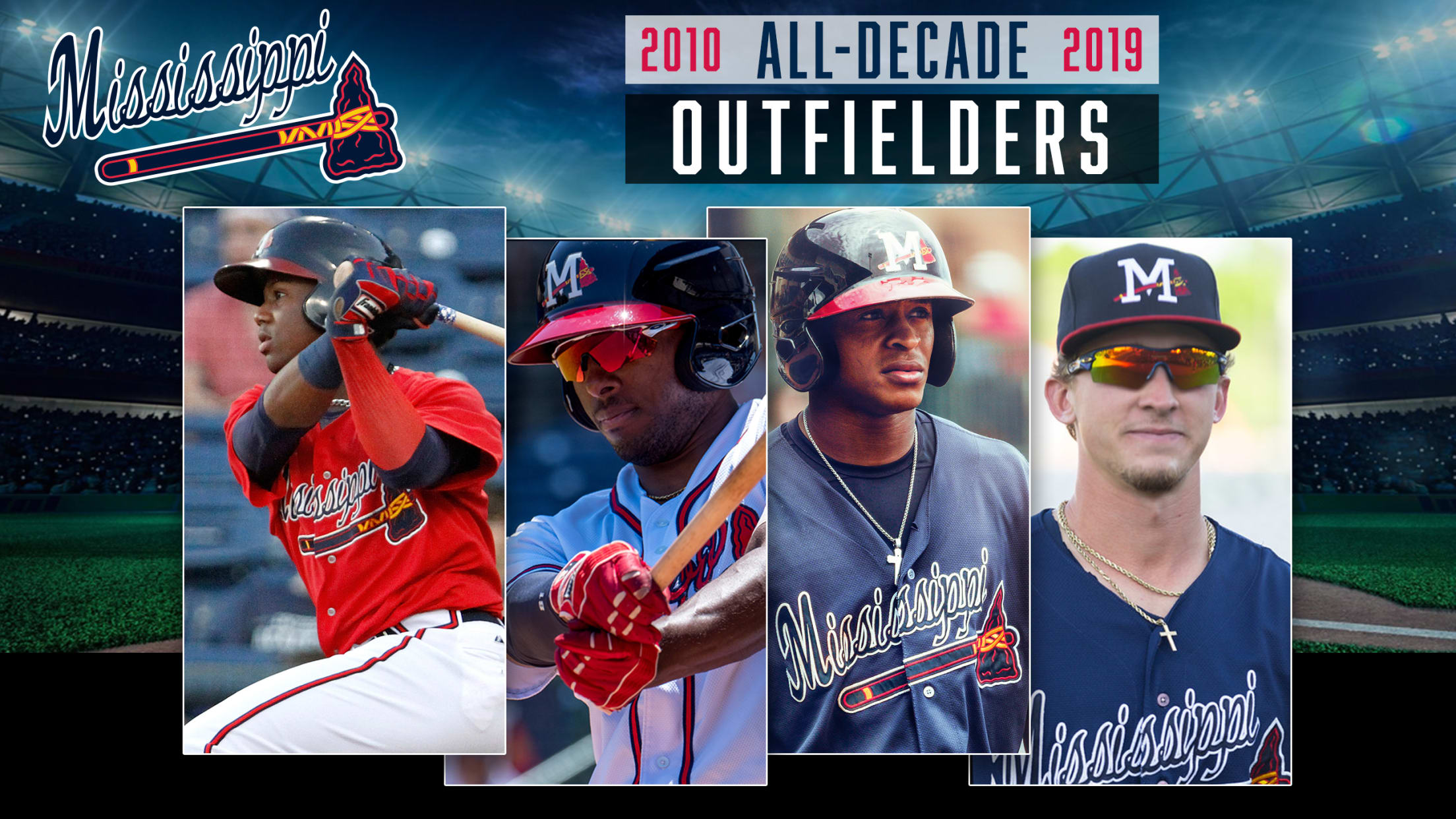 PEARL, MS - As the decade comes to a close later this month, the Mississippi Braves are announcing their All-Decade squad from 2010 to 2019. The criteria for being named to the team are production while playing in Mississippi - weighed equally to results in major league baseball. The players
Former Rome Brave Ronald Acuña Jr. Named Rookie of the Year
Acuña Jr. is the eighth Braves player and second former Rome Brave to win the award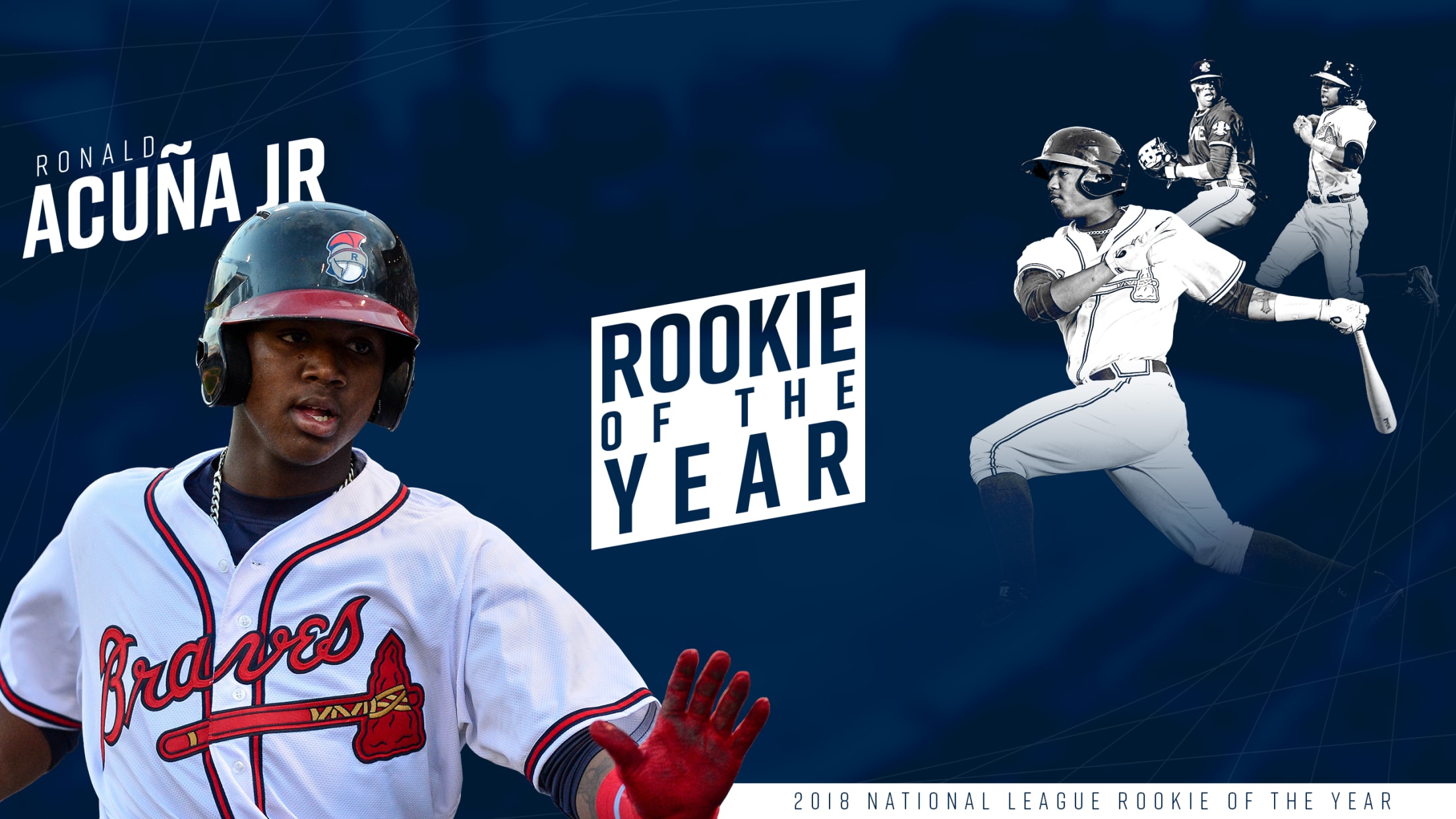 The Rome Braves and Atlanta Braves congratulate OF Ronald Acuña Jr. on winning the 2018 National League Jackie Robinson Rookie of the Year award. Acuña Jr. captured 27 of 30 first-place votes from the Baseball Writers' Association of America (BBWAA), which has given the award nationally since 1947. Acuña Jr.,
Toolshed: Prospect projections gone wrong
Steamer underestimated Soto, Acuña, overestimated Brinson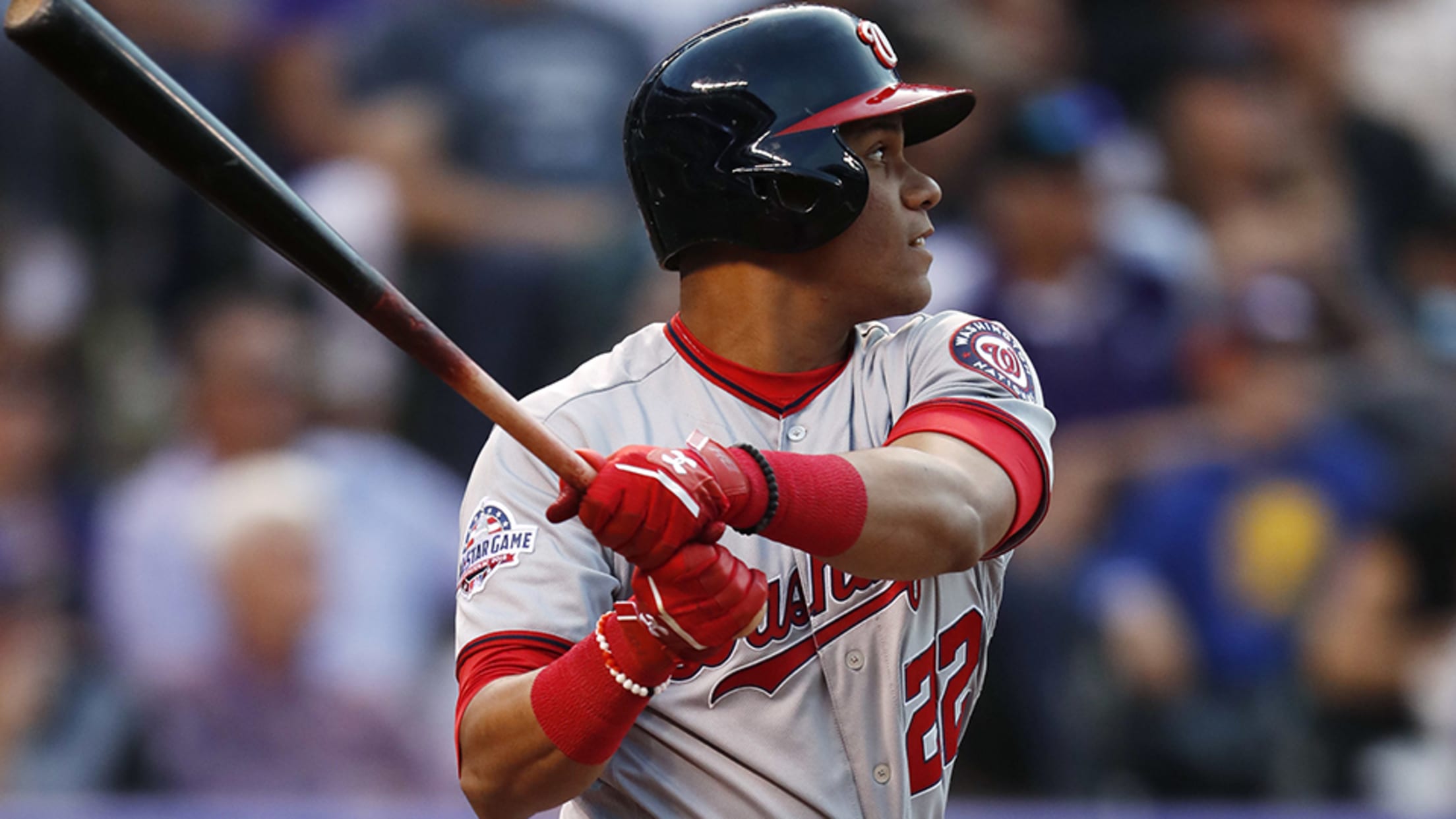 Part of the beauty of baseball is its unpredictability, and even when it comes to projection systems, that means sometimes you're right and sometimes you're very wrong.Back in January and February, MiLB.com used FanGraphs' Steamer600 projections to look at how some of the game's most prominent prospects were expected to
The Show Before the Show: Episode 157
A's Luzardo discusses quick moves, Stoneman Douglas ties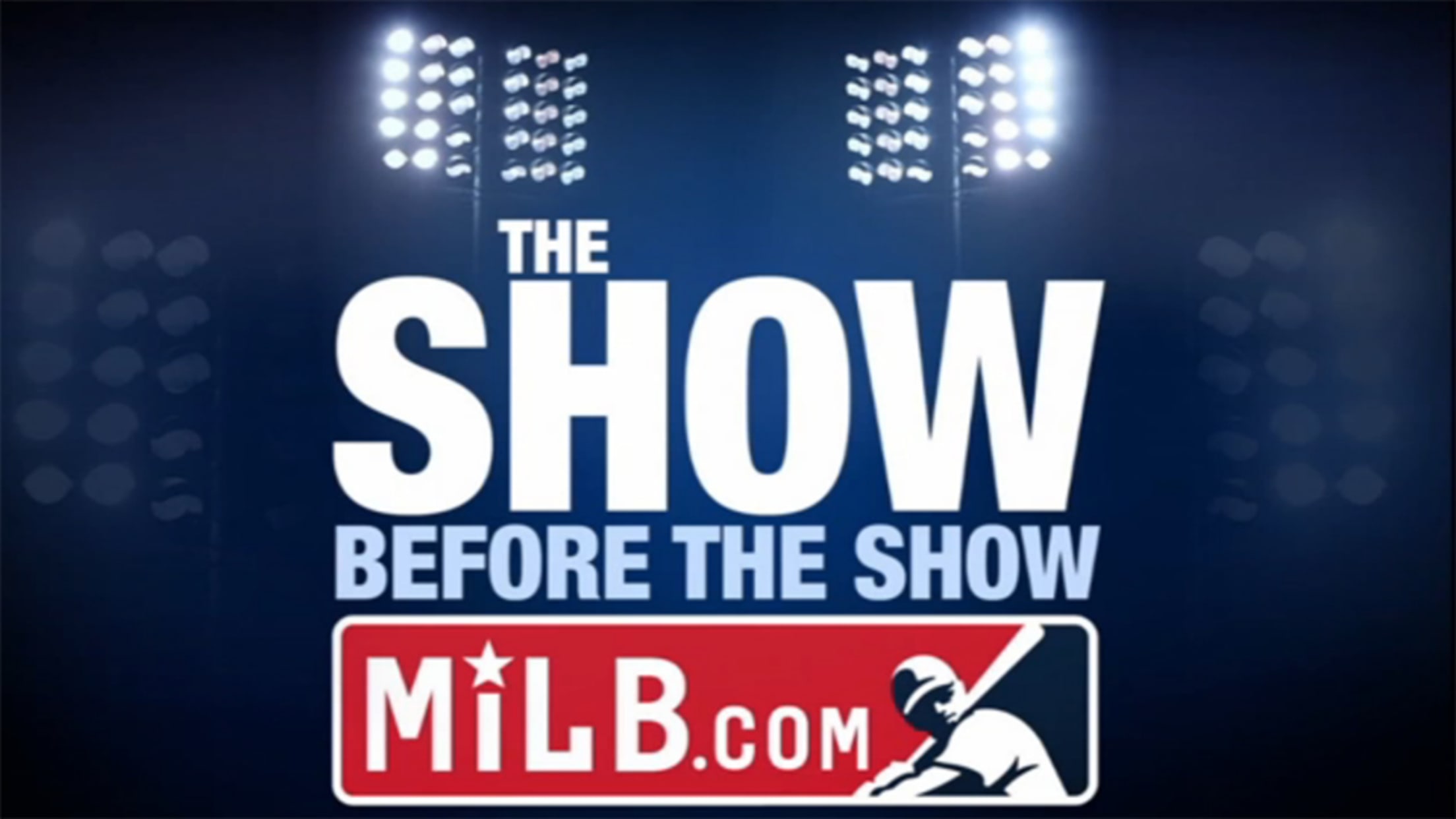 Check out the latest episode of The Show Before the Show, MiLB.com's official podcast. A segment rundown is listed below, in case you want to skip to a particular section. Like the podcast? Subscribe, rate and review The Show Before the Show on iTunes. The podcast is also available via
Toolshed: Will Acuña be MLB's youngest?
Handicapping slugger's chances of holding title by 2018's end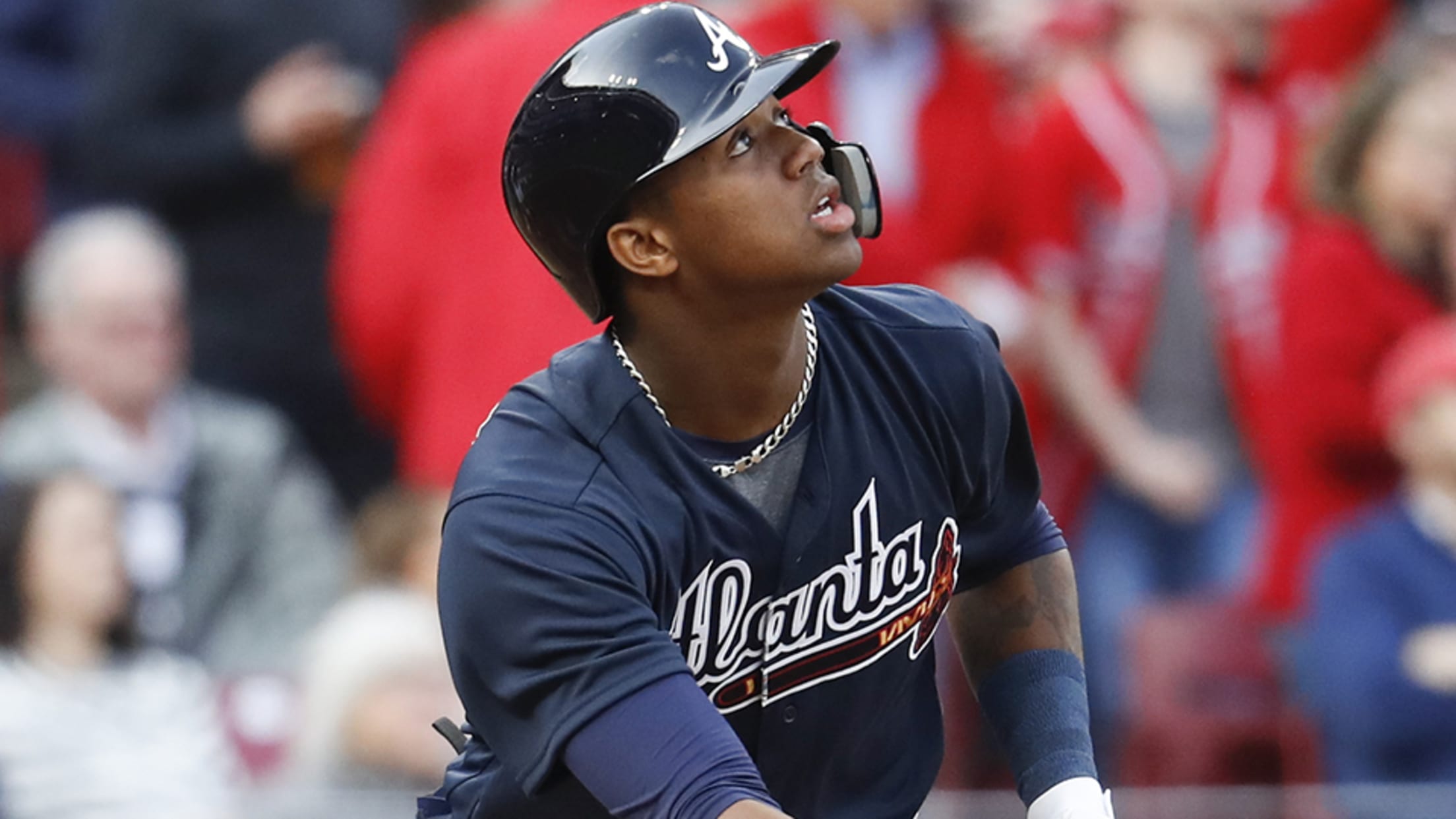 By getting called up to the Majors at 20 years, 128 days old on Wednesday, Braves outfielder Ronald Acuña Jr. became the youngest player at the game's highest level this season. It's not even close.The previous holder of that title was Acuña's Atlanta teammate Ozzie Albies -- the only other
Prospect Roundup: Games of April 24
Tigers' Faedo stays in control; Collins starts hitting in Sox system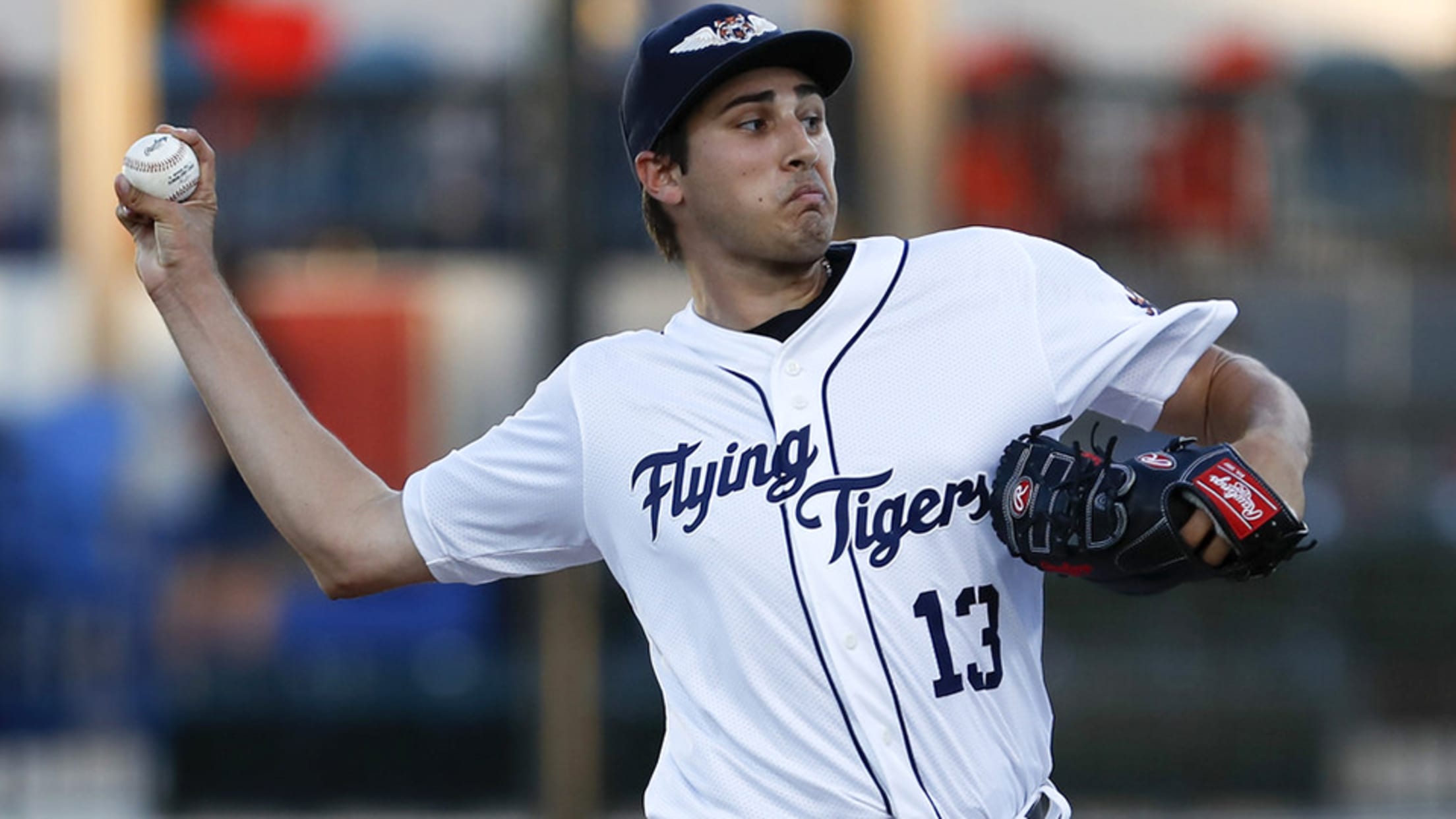 Theme of the dayThe time has come: The news came late, but once it did, little else in the Minors felt as notable. The Braves are officially calling up No. 2 overall prospectRonald Acuña Jr. for his Major League debut Wednesday against the Reds. After a rough start at Triple-A
Braves call up top prospect Acuña
Baseball's No. 2 prospect reportedly will start in left Wednesday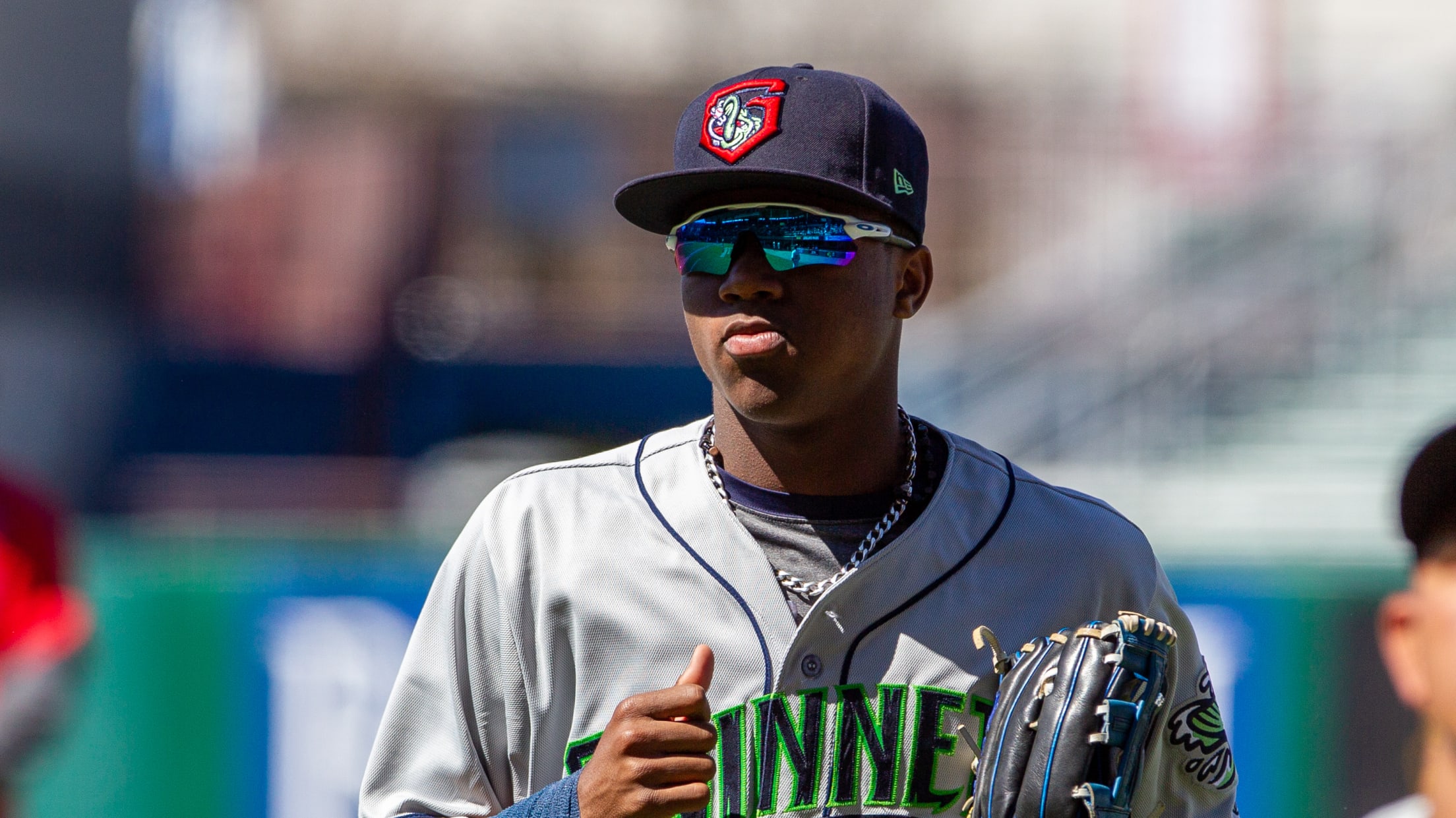 The Ronald Acuña Jr. era is set to begin in Atlanta.The Braves informed the No. 2 prospect in baseball that he'd join the team for their game with the Reds in Cincinnati. The Atlanta Journal-Constitution reported he will start the game in left field.
Prospect Roundup: Games of April 22
Angels' Jones showing solid bat; Orioles' Lowther racks up K's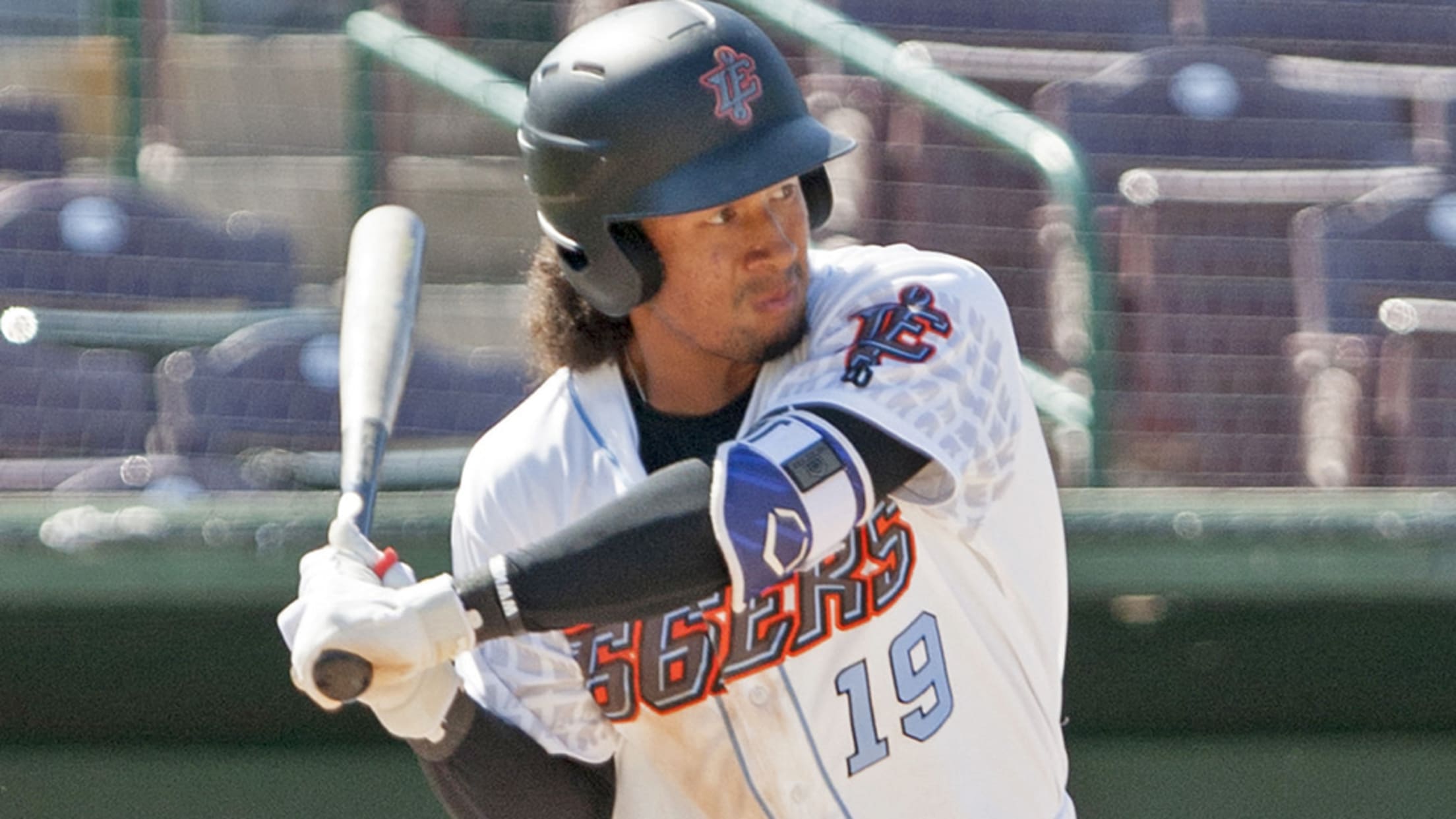 Theme of the dayStand tall, shortstops: Shortstop prospects are always in the spotlight because of the tools necessary to play the position, and they did not disappoint Sunday. Top Rockies prospect Brendan Rodgers, who made his first career start at third base, led the way with a five-hit afternoon for Double-A
PawSox get out of jam with crazy triple play
Ground ball off infield ump results in three outs in second inning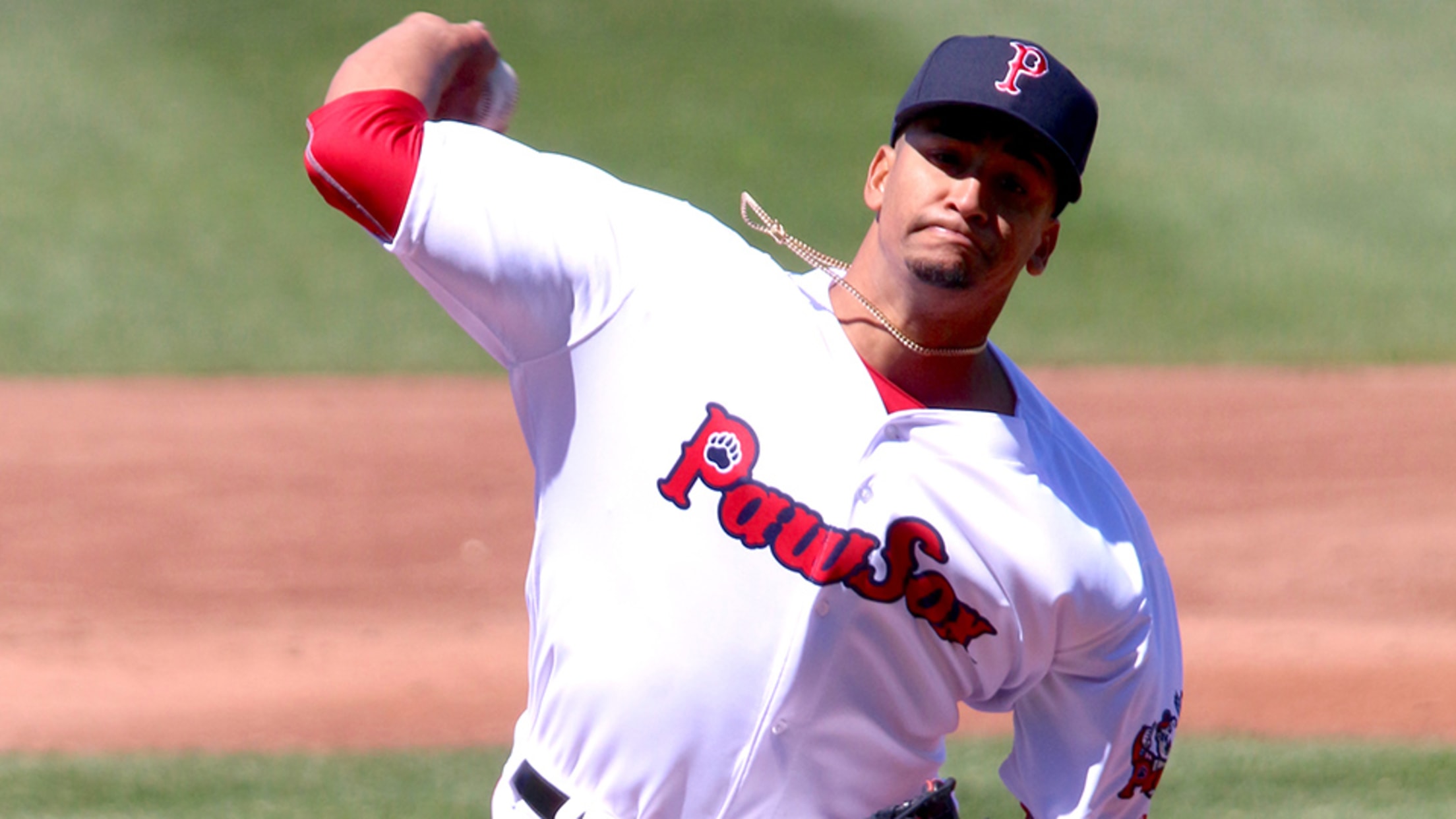 With Triple-A Gwinnett hitting on all cylinders at the plate in Sunday's matchup at Pawtucket, the Red Sox needed all the help they could find to keep their opponents off the basepaths. And a little bit of luck.Pawtucket turned an early jam in the top of the second inning into
Acuna tees off on first Stripers homer
No. 2 overall prospect records second multi-hit game of season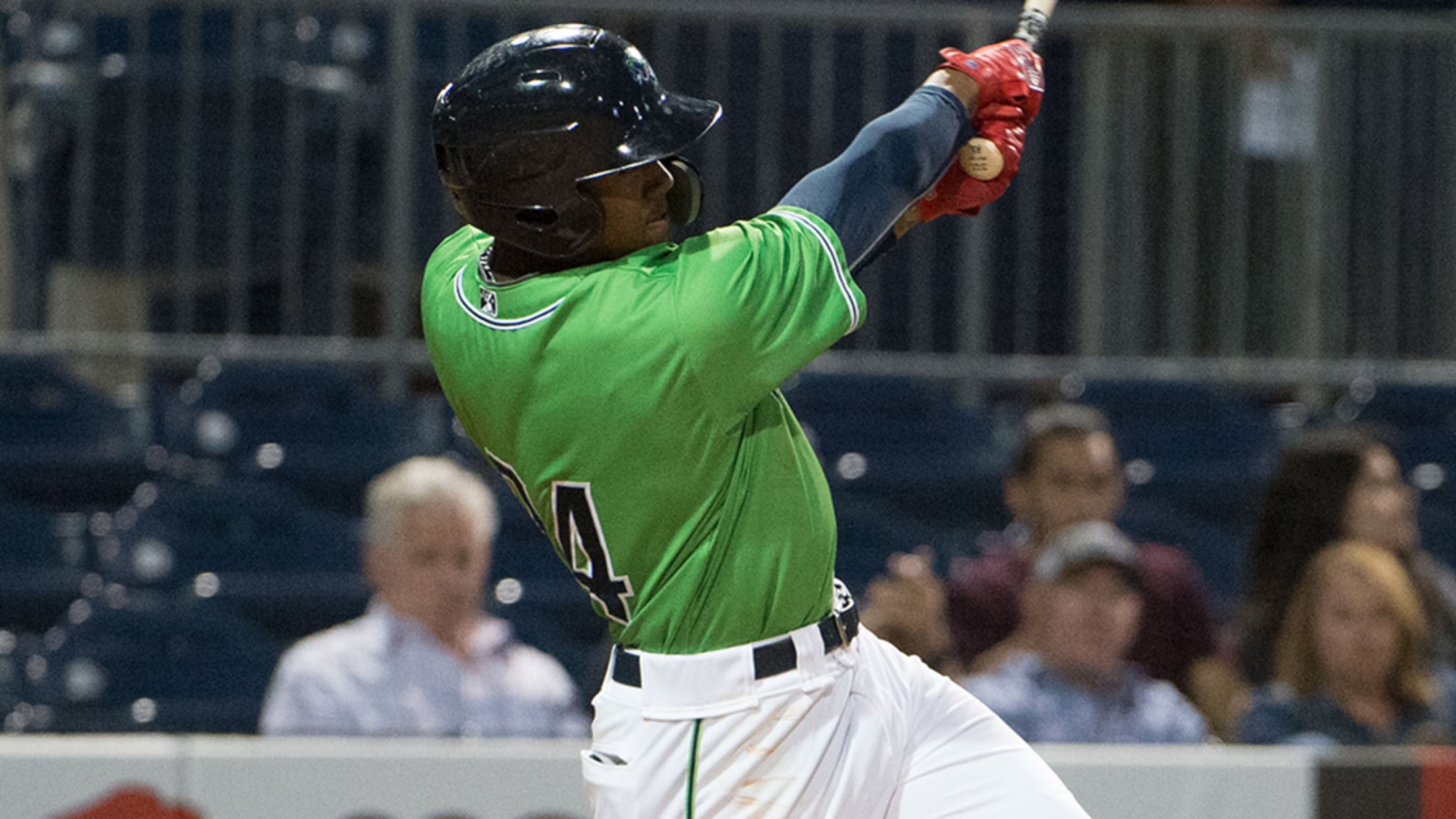 It had not been the greatest of starts for Ronald Acuña Jr., the highest-ranked prospect currently playing in the Minor Leagues, but he showed Tuesday that the tide might be turning.Atlanta's top prospect bashed his first homer of the season and added a single and a walk as Triple-A Gwinnett
Prospect Roundup: Games of April 10
Acuña collects first two Stripers hits; Quantrill finds control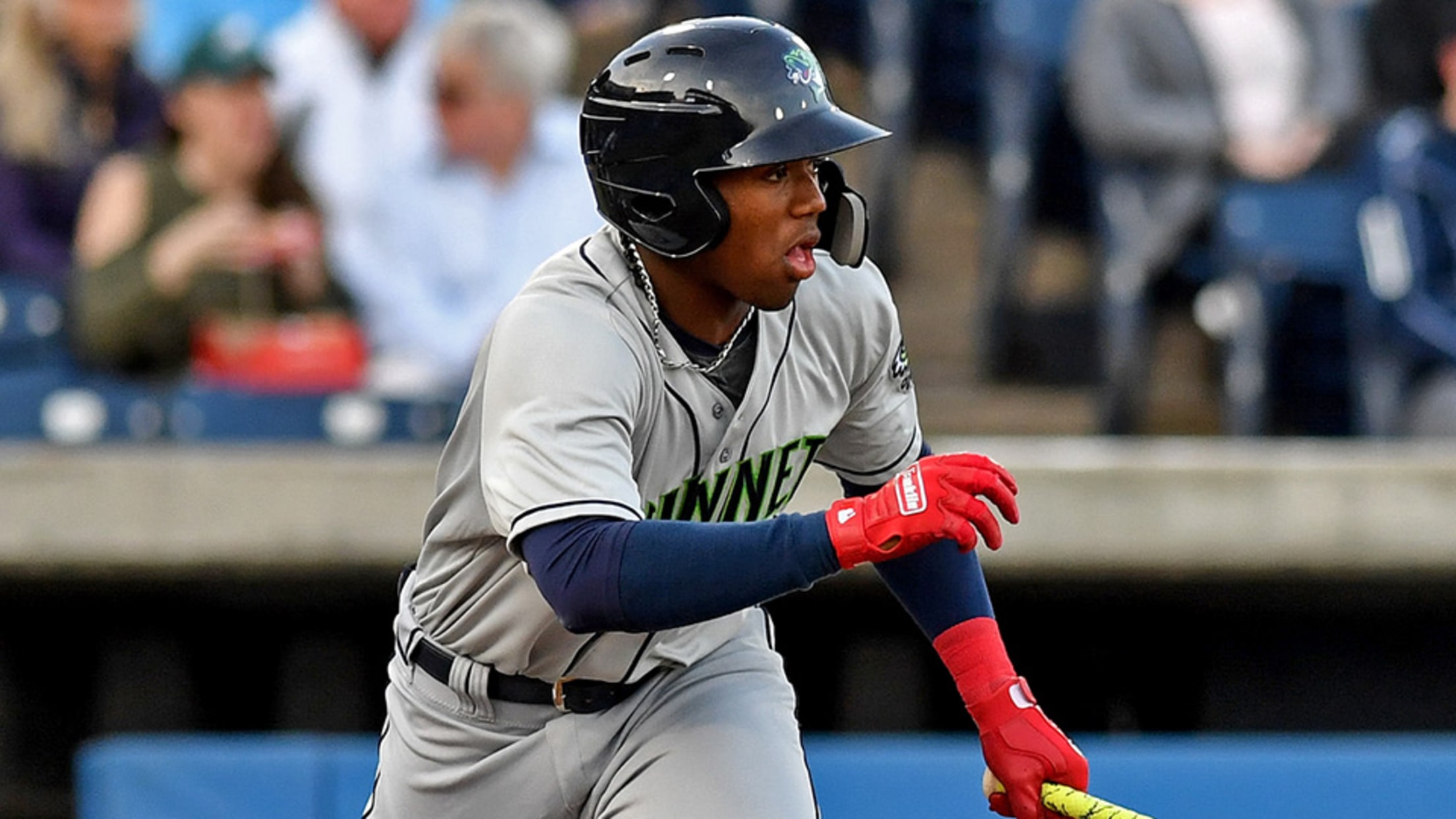 Theme of the dayYouth served: It was a good night to be a youngster in Minor League Baseball. No. 2 Nationals prospectJuan Soto, still only 19 in his second season with Class A Hagerstown, enjoyed a career performance, going 3-for-3 with a homer, double and six RBIs. Padres prospect Eguy Rosario
Toolshed: Analyzing 2018 prospect assignments
Looking at the most, least aggressive Opening Day player moves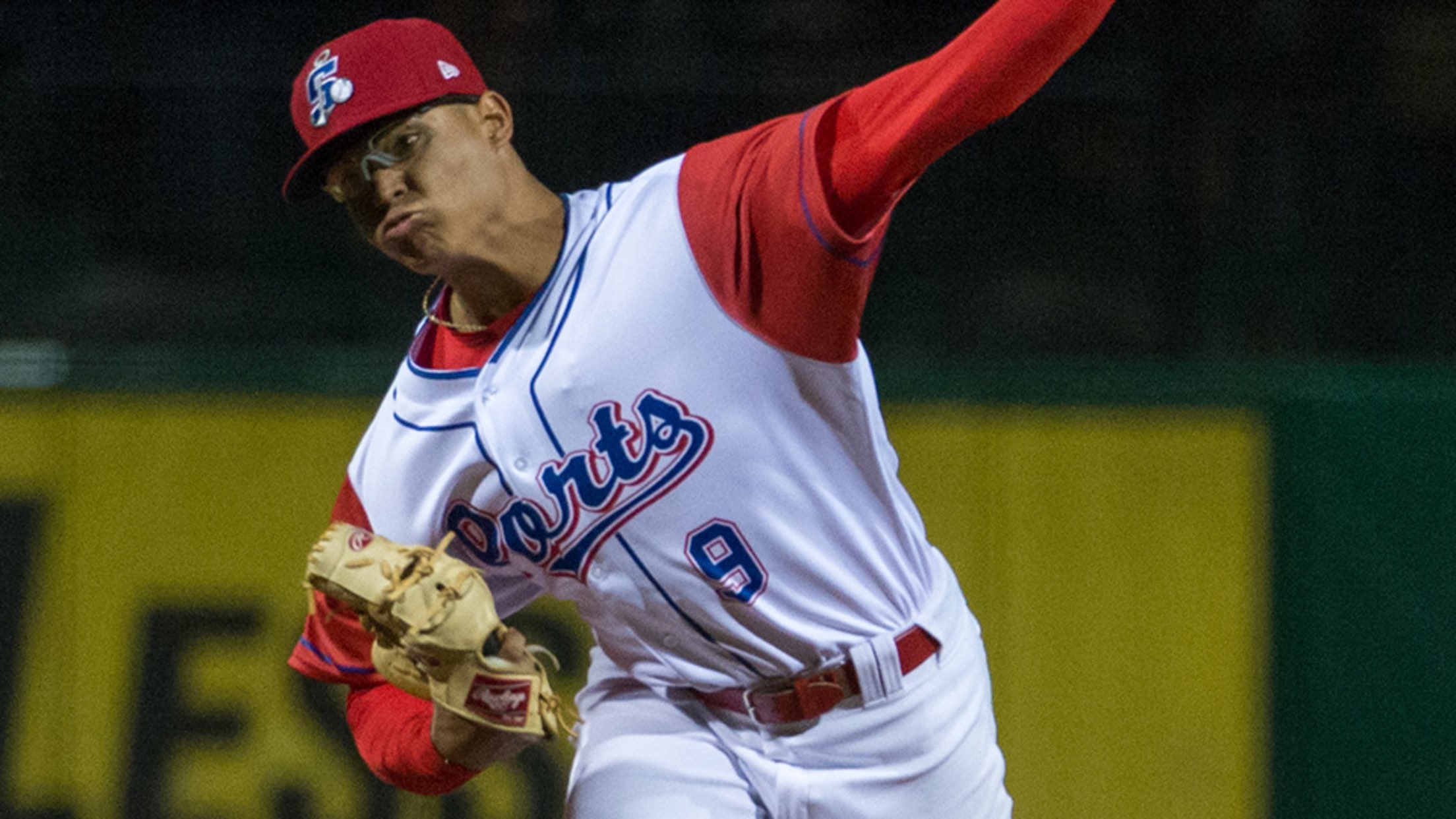 It's the Goldilocks scenario of the Minor Leagues: Some Opening Day assignments feel aggressive; some don't feel aggressive enough, while others feel just right.Major League organizations often attempt to thread the needle early in players' careers. They want them to be challenged, but they also want them to taste success
Braves Prospect Primer: Rebuild blooms
Acuña, Soroka, Wright closing in on Atlanta from upper levels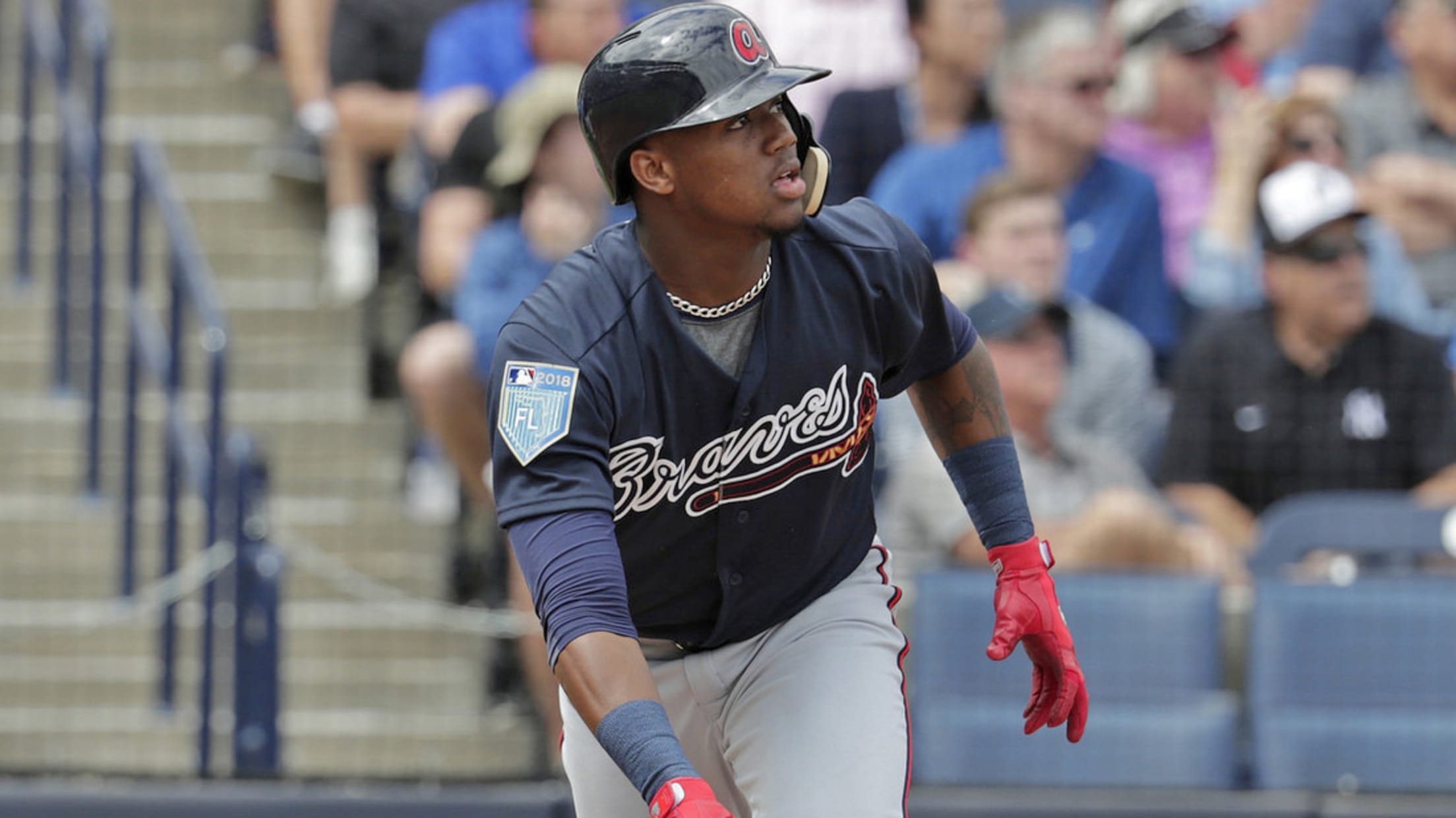 Some players are on the verge of stardom, others are entering a crucial phase of their development and still others are getting their first tastes of full-season ball. With the 2018 season approaching, MiLB.com takes a look at the most intriguing prospects from each MLB organization.Major League-ready: Ronald Acuña Jr.,
Acuña, Senzel take talents back to Minors
Top Braves prospect hit .432; Reds counterpart tried new position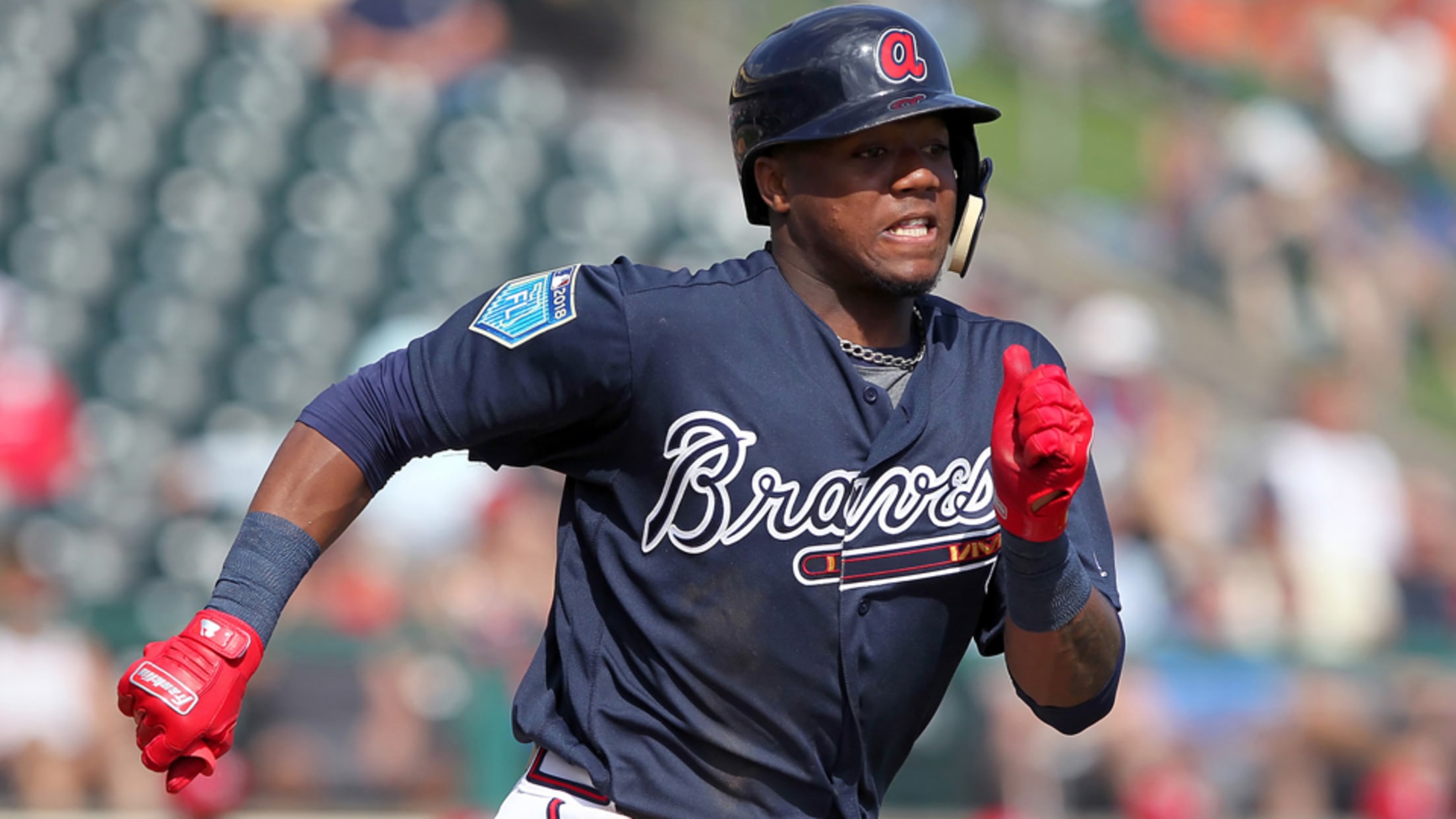 Ronald Acuña Jr. may be ranked as the No. 2 overall prospect in baseball, but this spring, he played like No. 1.Now he'll put on the finishing touches back in the Minor Leagues, though, as the Braves reassigned the outfielder Monday. Meanwhile, No. 7 overall prospect Nick Senzel will continue
Acuna goes deep once again for Braves
No. 2 overall prospect continues impressive spring with third blast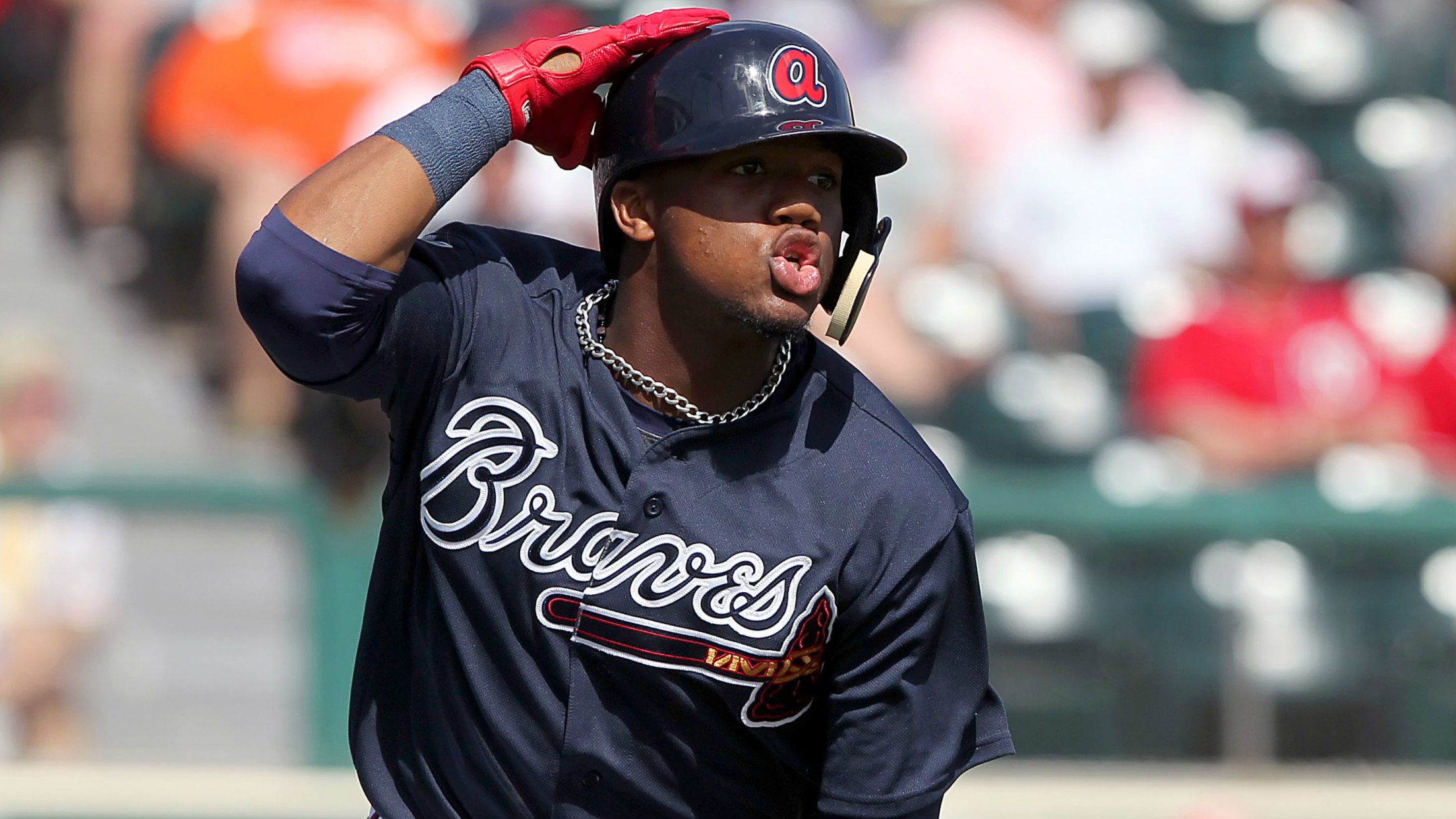 Ronald Acuña Jr. is definitely living up to the hype this spring.MLB.com's No. 2 overall prospect crushed his second home run in as many games Thursday to help lead the Braves past the Tigers, 8-1, in Grapefruit League action at Champion Stadium.
Farm System Rankings: 21-and-under talent
Braves take the cake in terms of youth; Padres hot on their heels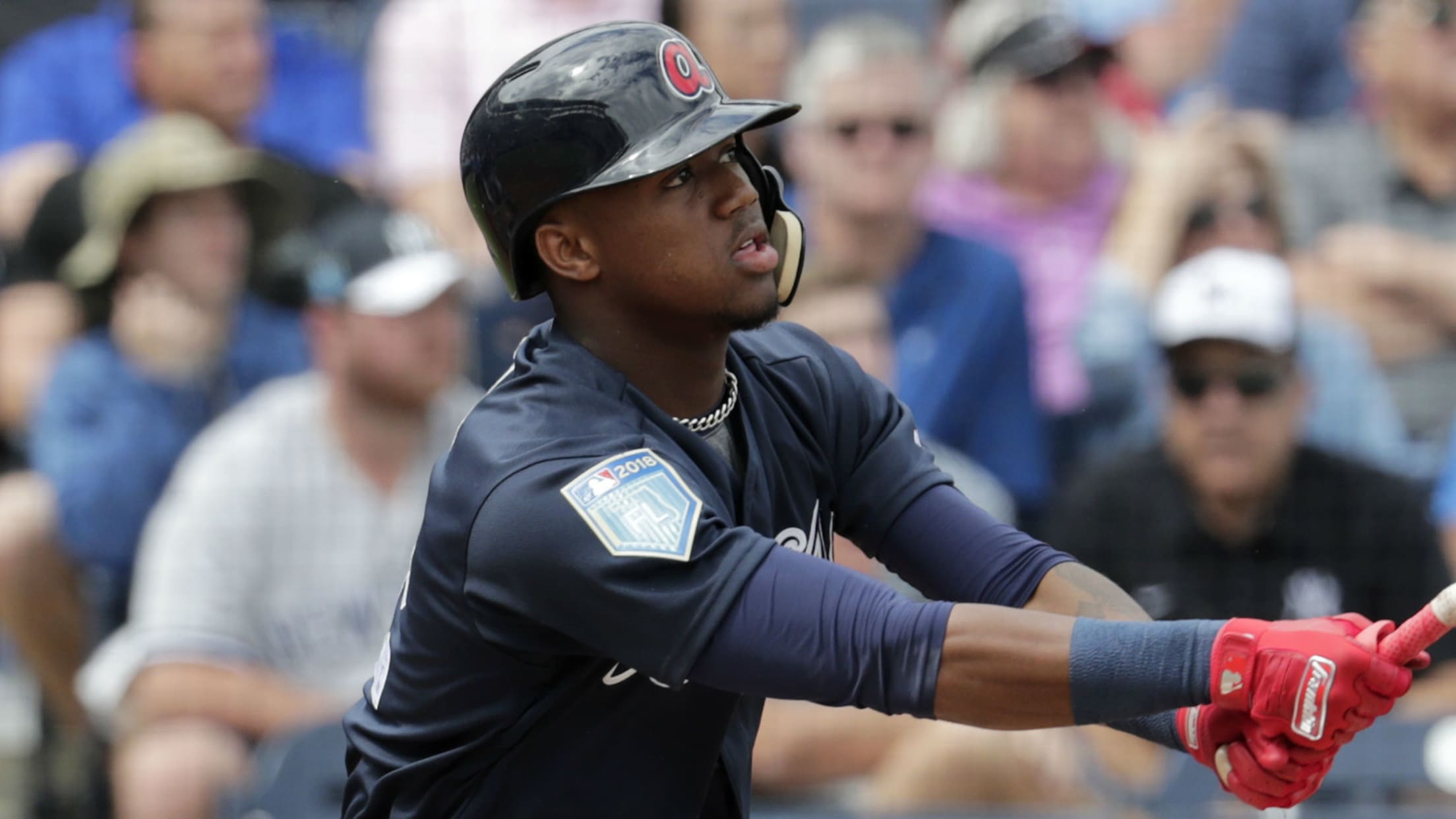 With Spring Training underway and the 2018 season almost upon us, MiLB.com is ranking all 30 farm systems based on certain changing criterion with each edition. After looking at position player prospects (30-21, 20-11, 10-1) and pitchers (30-21, 20-11, 10-1), this edition focuses on prospects who will be 21 years
Braves' Acuna reaches base four times
No. 2 overall prospect doubles, notches two steals, scores a run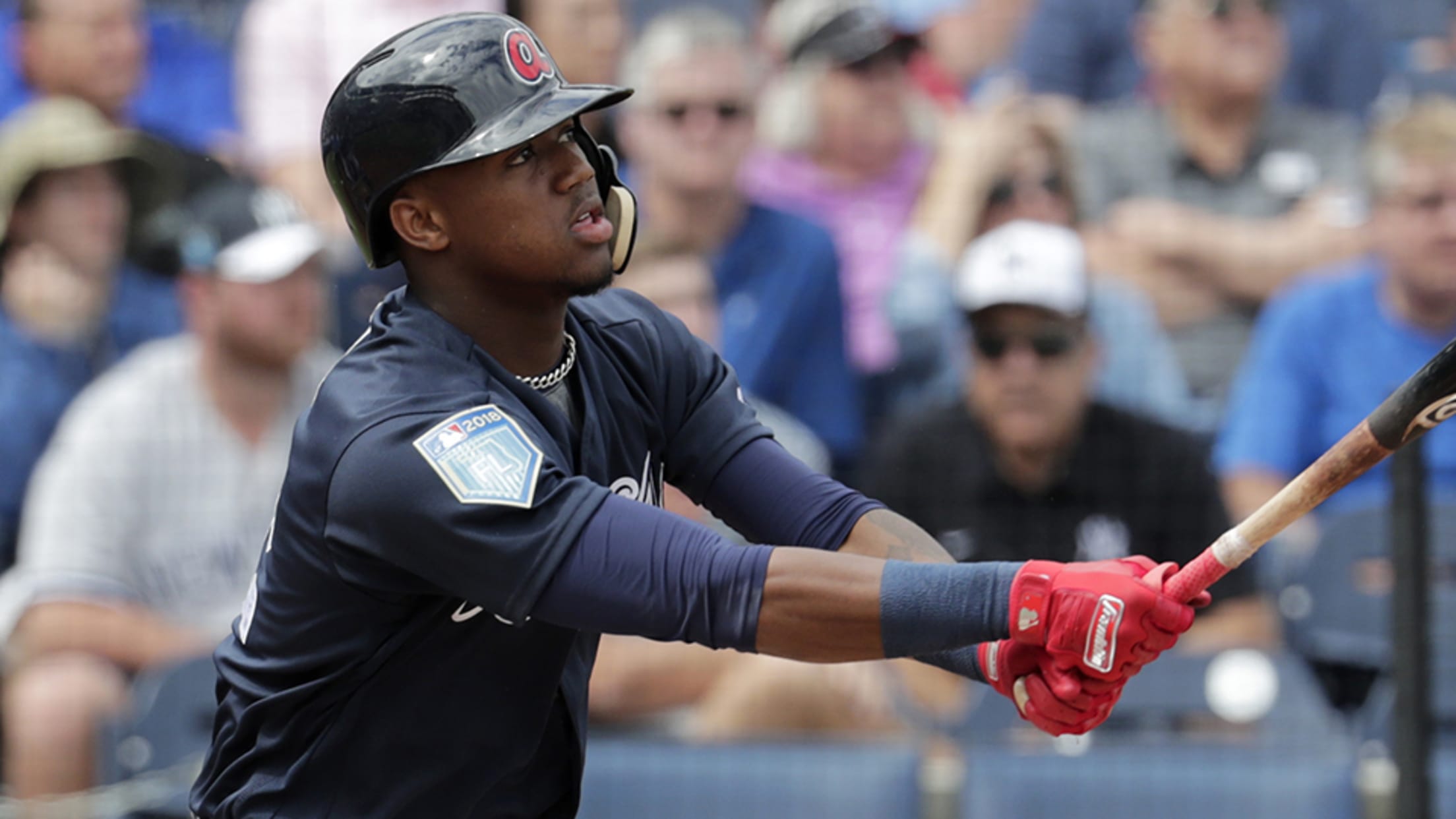 Ronald Acuña Jr. already was living up to his ranking as MLB.com's No. 2 overall prospect in the Grapefruit League before Saturday. Now he's raising the bar even higher.The 20-year-old outfielder was perfect at the plate in a 15-1 romp over a Pirates' split squad on Saturday, going 2-for-2 with a double, a walk,
Braves' Acuna enjoys perfect day at plate
No. 2 overall prospect belts first spring homer, finishes 3-for-3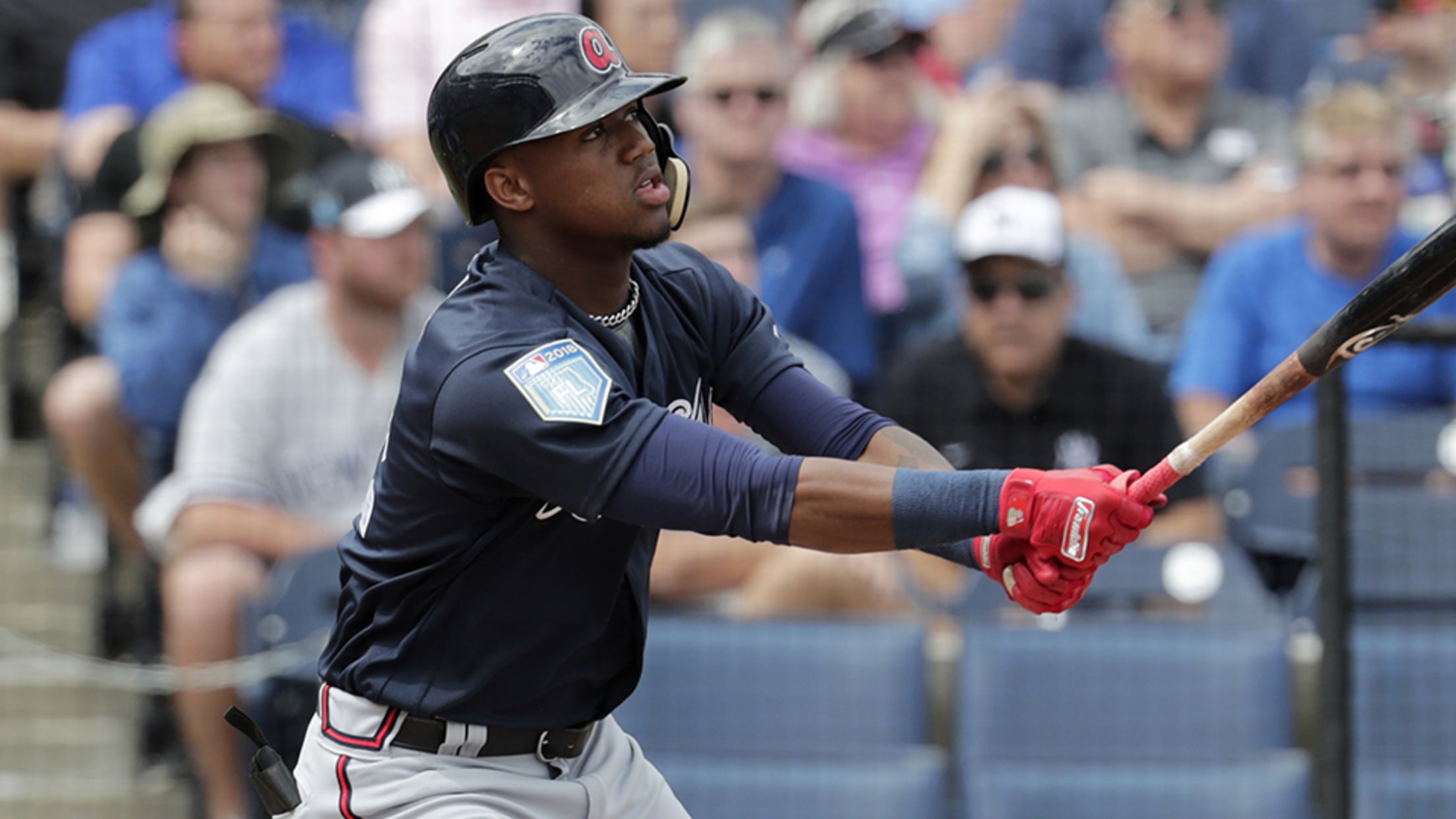 Watch out, Florida. Ronald Acuna Jr. is heating up.MLB.com's No. 2 overall prospect went 3-for-3 and hit his first home run of Spring Training on Friday in the Braves' 5-4 loss to the Yankees. He has multiple hits in each of his last three games, going 7-for-10 over that span. 
Ohtani, Acuna lead new Top 100 Prospect list
Braves are tops with six pitchers, two position players on rankings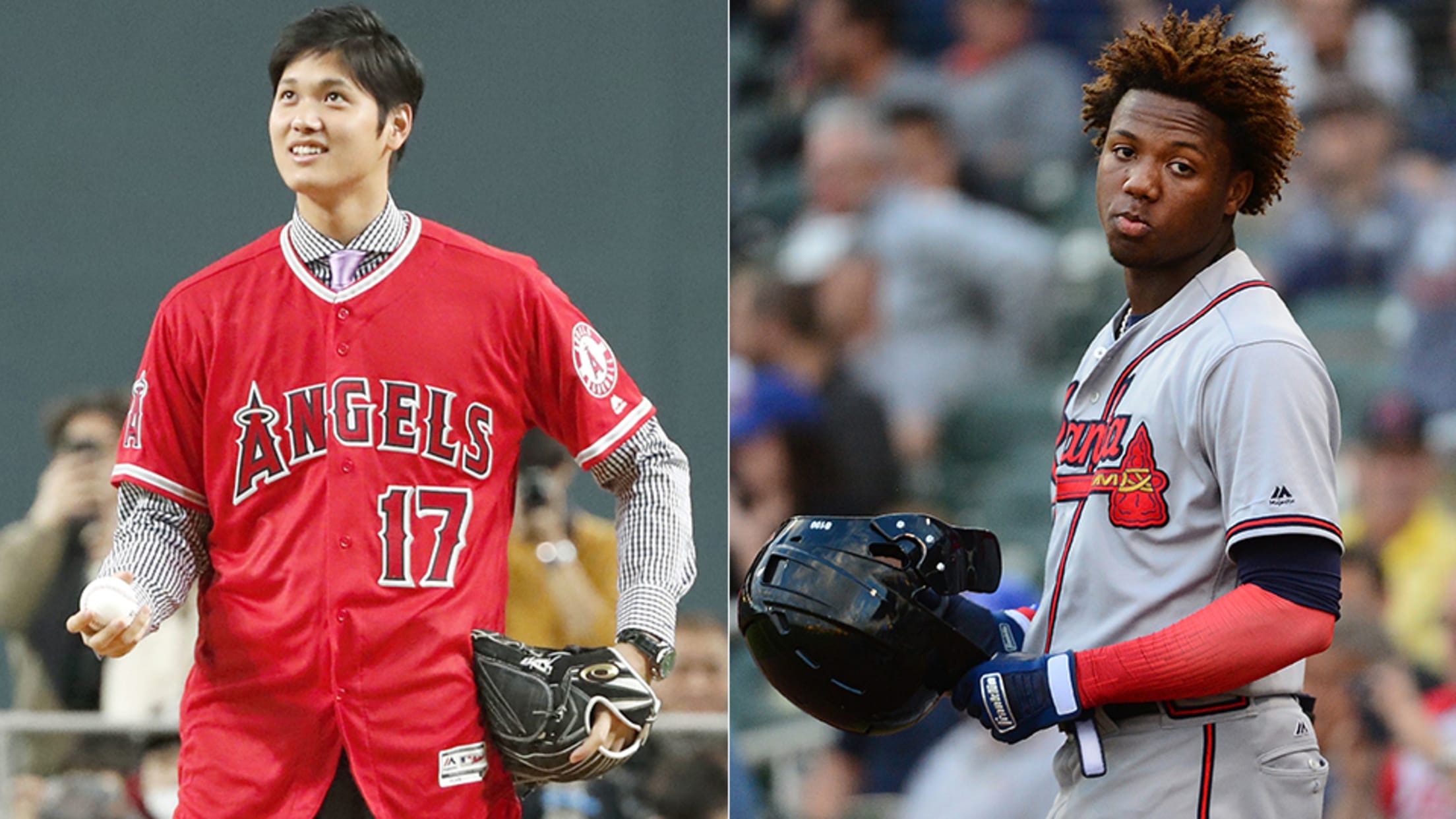 The Atlanta Braves are set to enter the season with the most players on MLB Pipeline's new Top 100 Prospects list, including baseball's No. 2 overall prospect, with Ronald Acuña Jr. behind only a player who's prospect status likely will not last beyond the first few weeks of the Major League