Toolshed: 10 most fun callups of 2020 season
Revisiting quick risers, late bloomers who made way to Majors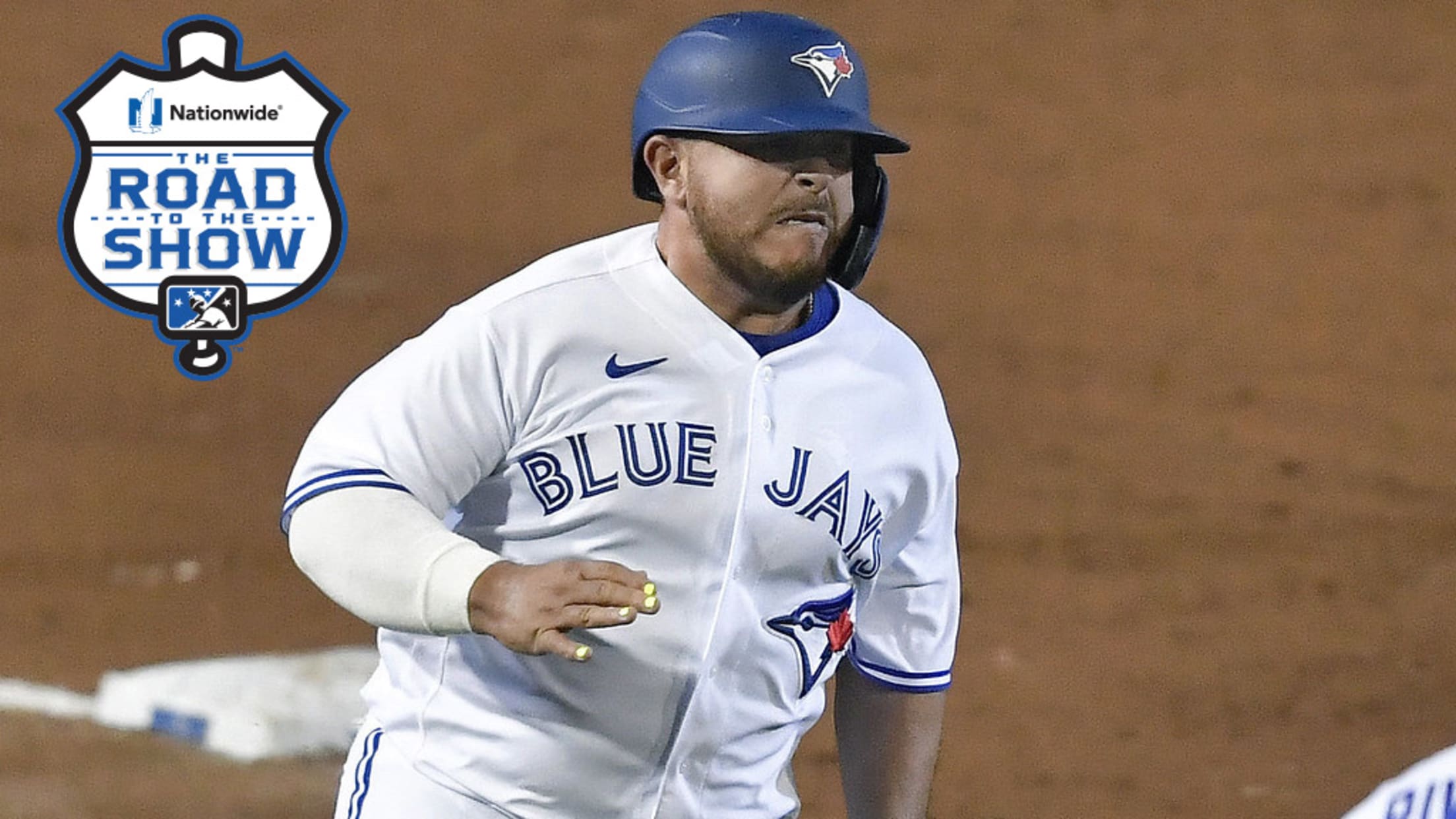 There were 210 Major League debuts (and perhaps still counting) during the 2020 season. This week, Toolshed looks back at the 10 most fun first callups of the 2020 season, listed in chronological order of debut date. To be clear, this isn't focused on how they did in their first
Bubic picks up first Major League win
Royals No. 7 prospect follows Singer with another gem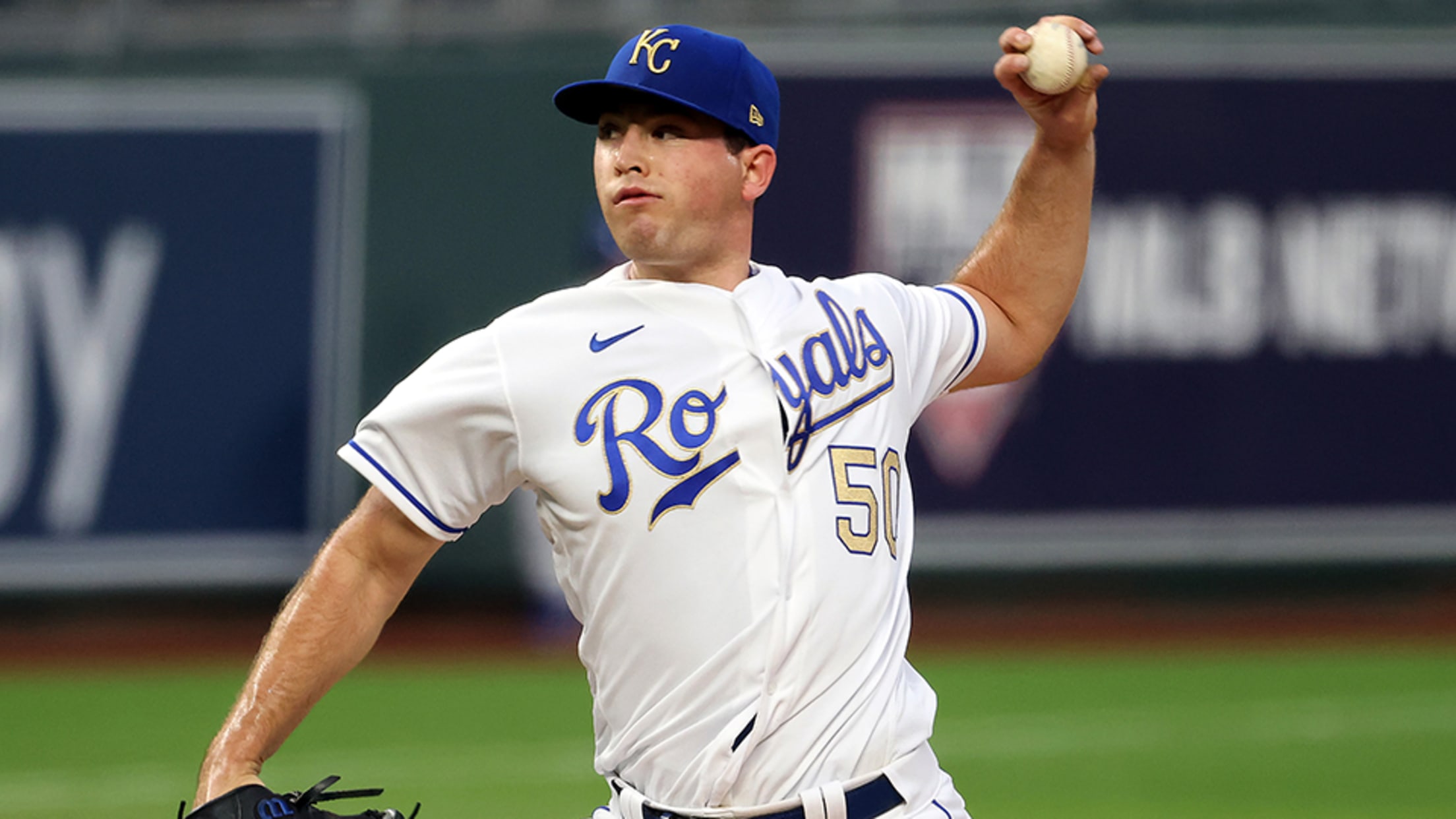 The Royals' rotation of the future is looking good -- now. One night after No. 58 overall prospect Brady Singer took a no-hitter into the eighth inning, Royals No. 7 prospect Kris Bubic picked up his first Major League win in a 4-3 victory over Pittsburgh. Bubic allowed a career-best
Royals' Bubic elevates his game again
No. 7 Royals prospect allows two runs, fans six in second outing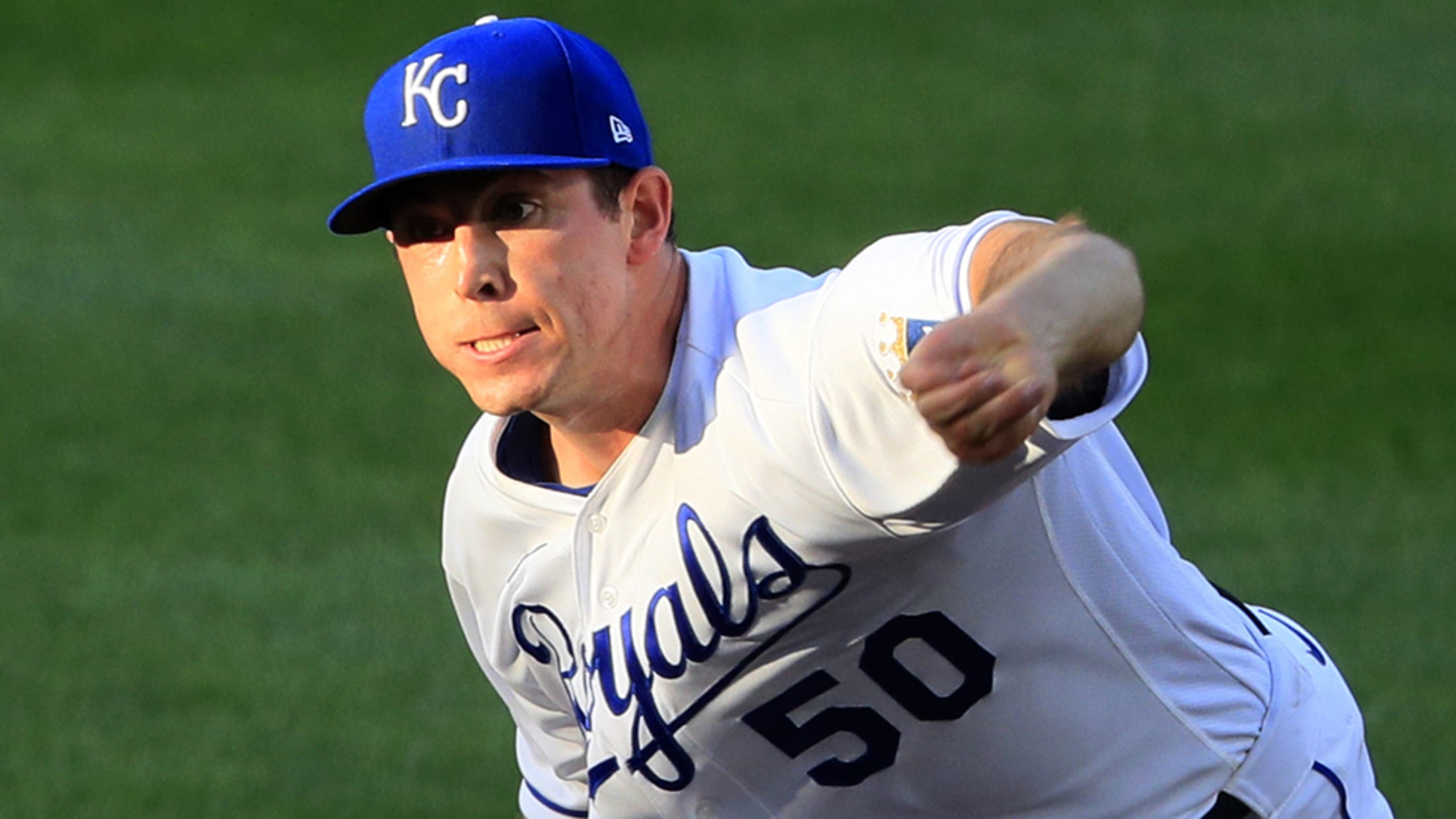 Much like in his first two professional seasons in the Minors, Kris Bubic continues to improve each time out. The seventh-ranked Royals prospect took the big league hill for the second time Wednesday and flashed better command of his arsenal, allowing two runs on four hits and a pair of
The Show Before the Show: Episode 258
Royals' Bubic breaks down what made him MiLB strikeout leader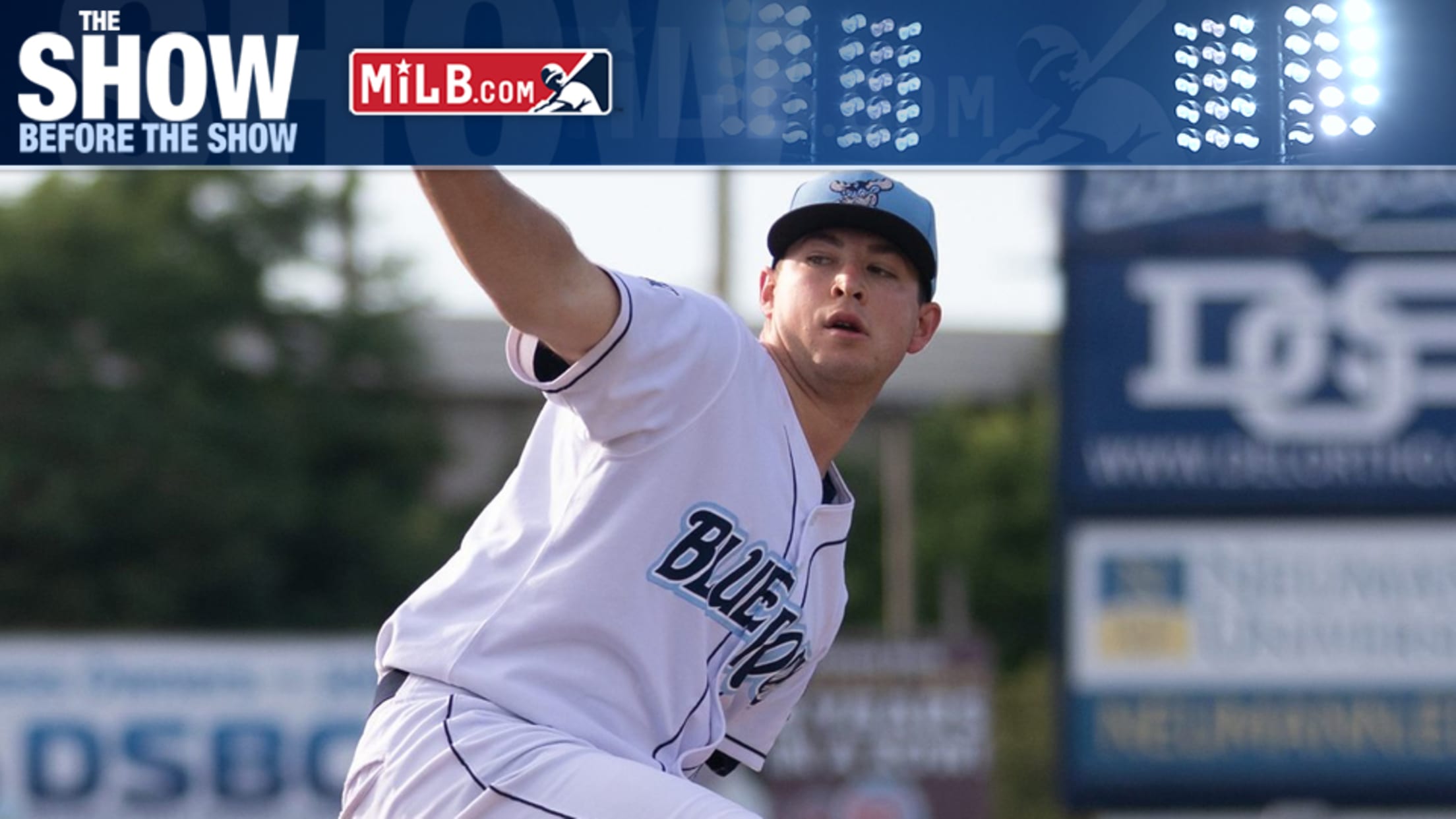 Check out the latest episode of The Show Before the Show, MiLB.com's official podcast. A segment rundown is listed below, in case you want to skip to a particular section. Like the podcast? Subscribe, rate and review "The Show Before the Show" on iTunes. The podcast is also available via
Bubic, Lee lead prosperous Royals ranks
Four Kansas City affiliates won league championships in 2019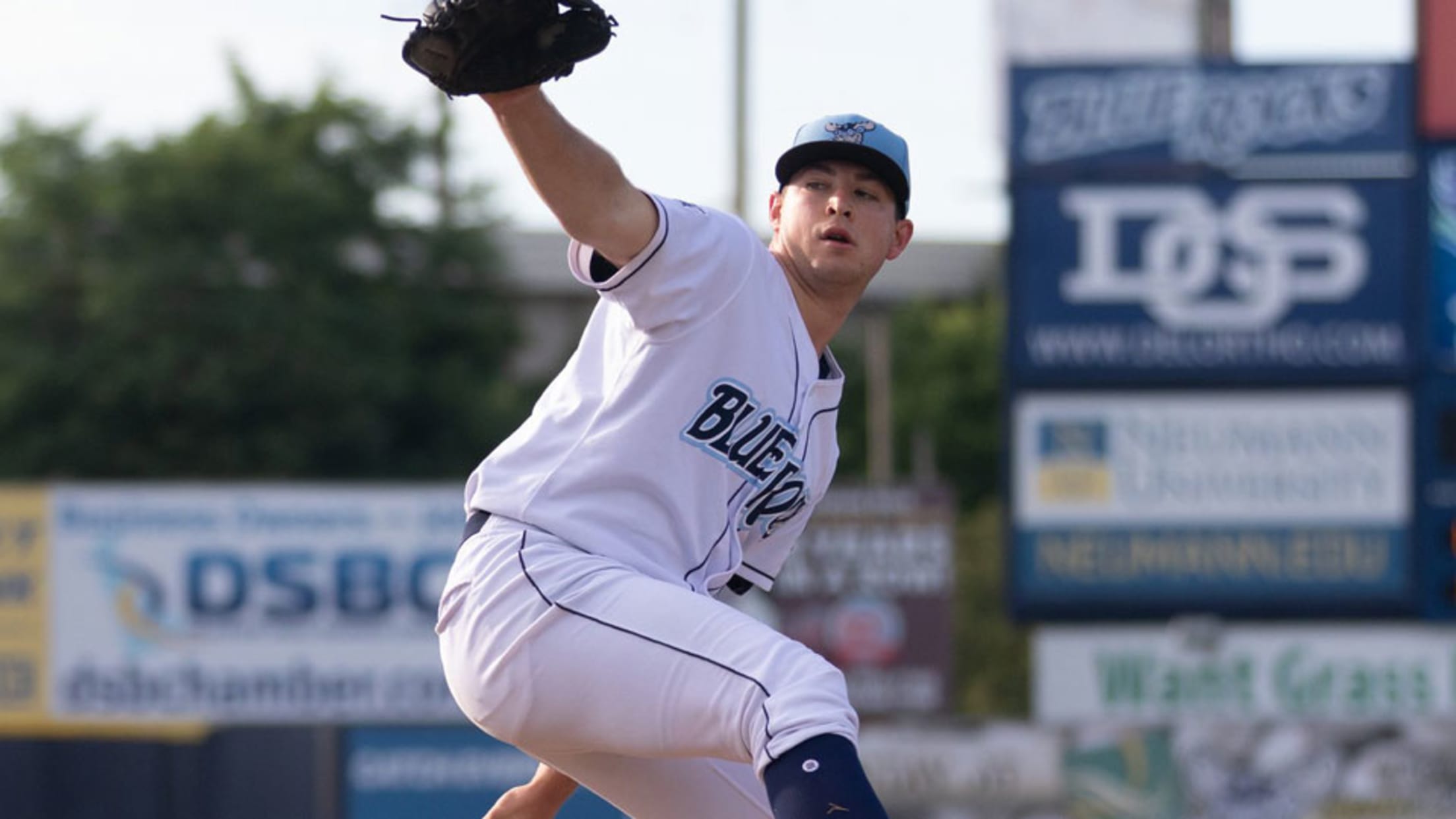 Each offseason, MiLB.com goes position by position across each system and honors the players -- regardless of age or prospect status -- who had the best seasons in their organization. Click here to locate your favorite club.The last generation of Royals to bring a World Series to Kansas City were no strangers
Hicklen delivers Blue Rocks from brink
Royals No. 15 prospect stuns with walk-off bunt in semifinals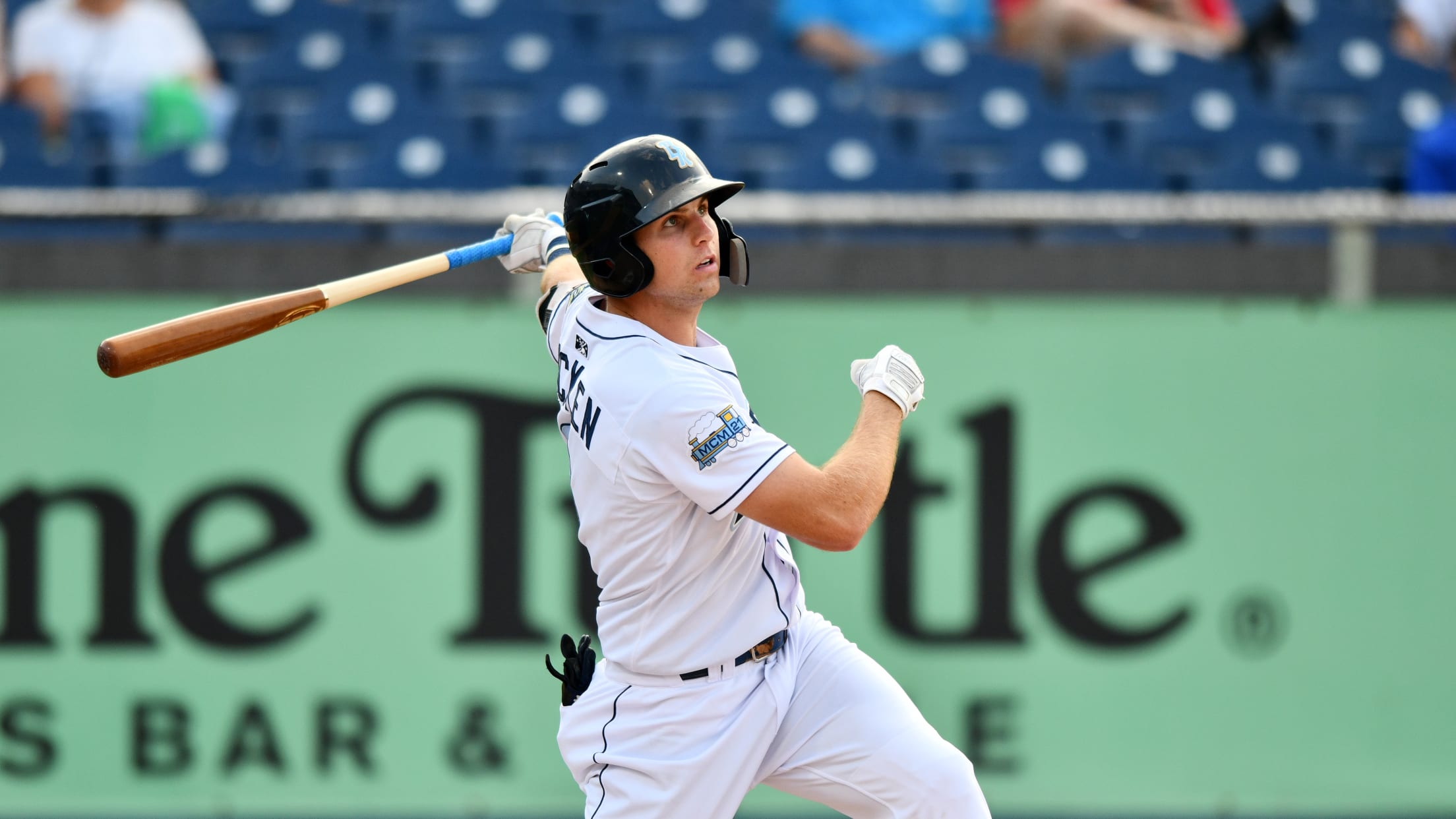 It was a wild night at Frawley Stadium.Wild pitches in the eighth and ninth innings ramped up the excitement before Royals No. 15 prospectBrewer Hicklen delivered a walk-off bunt as Wilmington nipped Salem, 3-2, in Game 3 to stave off elimination in the Mills Cup semifinals.
Prospect Roundup: Games of August 31
Reds' Gutierrez fans 13; Royals' Singer goes the distance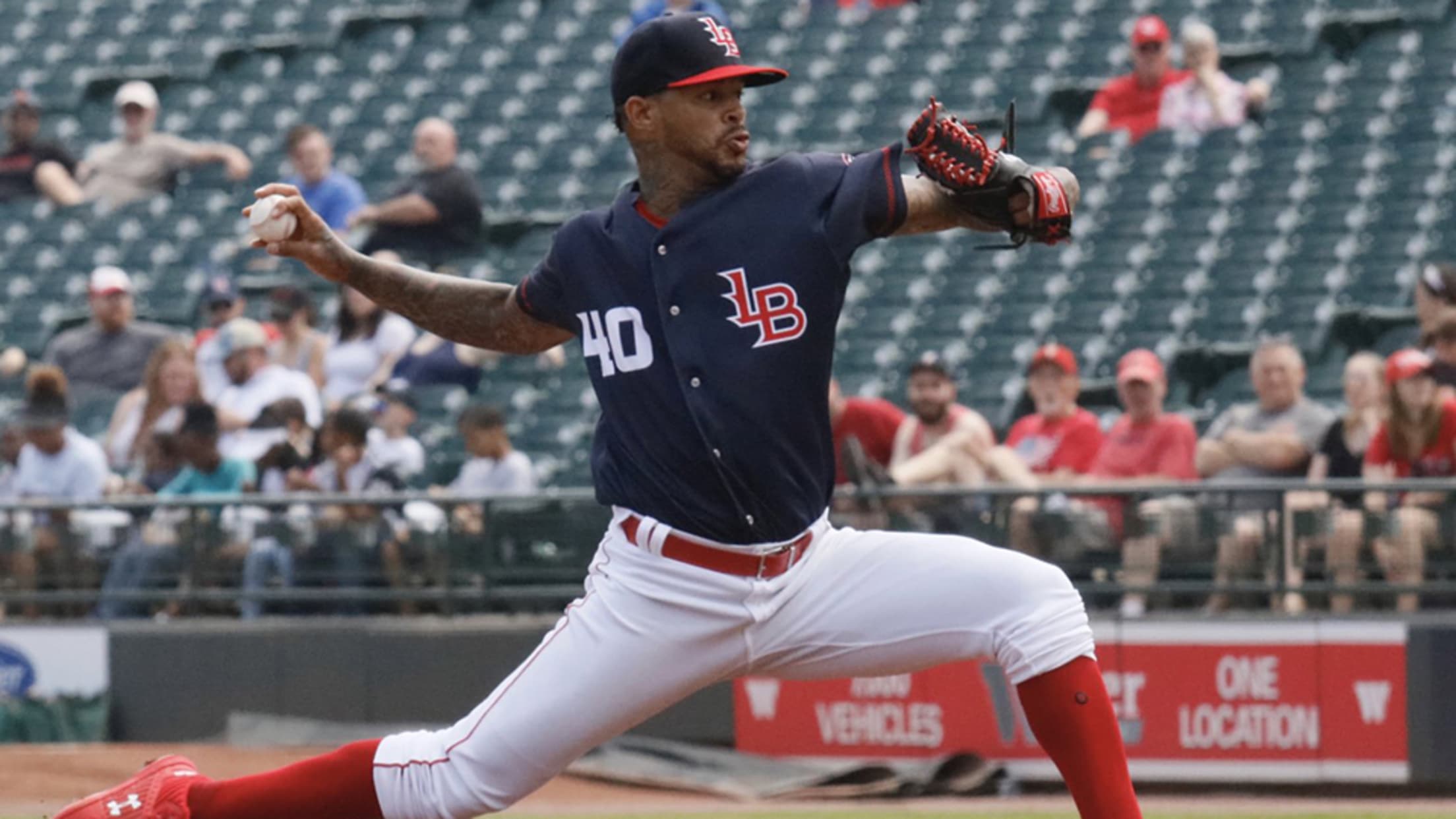 Reds RHP Vladimir Gutierrez, Triple-A Louisville: 6 IP, 3 H, 1 R, 0 ER, 3 BB, 13 K -- The Reds' No. 11 prospect needed only six innings to set a career high in strikeouts. The only run he allowed in the Bats' 2-1 over Toledo win was unearned and
Mariners' Gilbert leads Pitchers of the Week
No. 49 overall prospect fanned 16 over 11 innings for Arkansas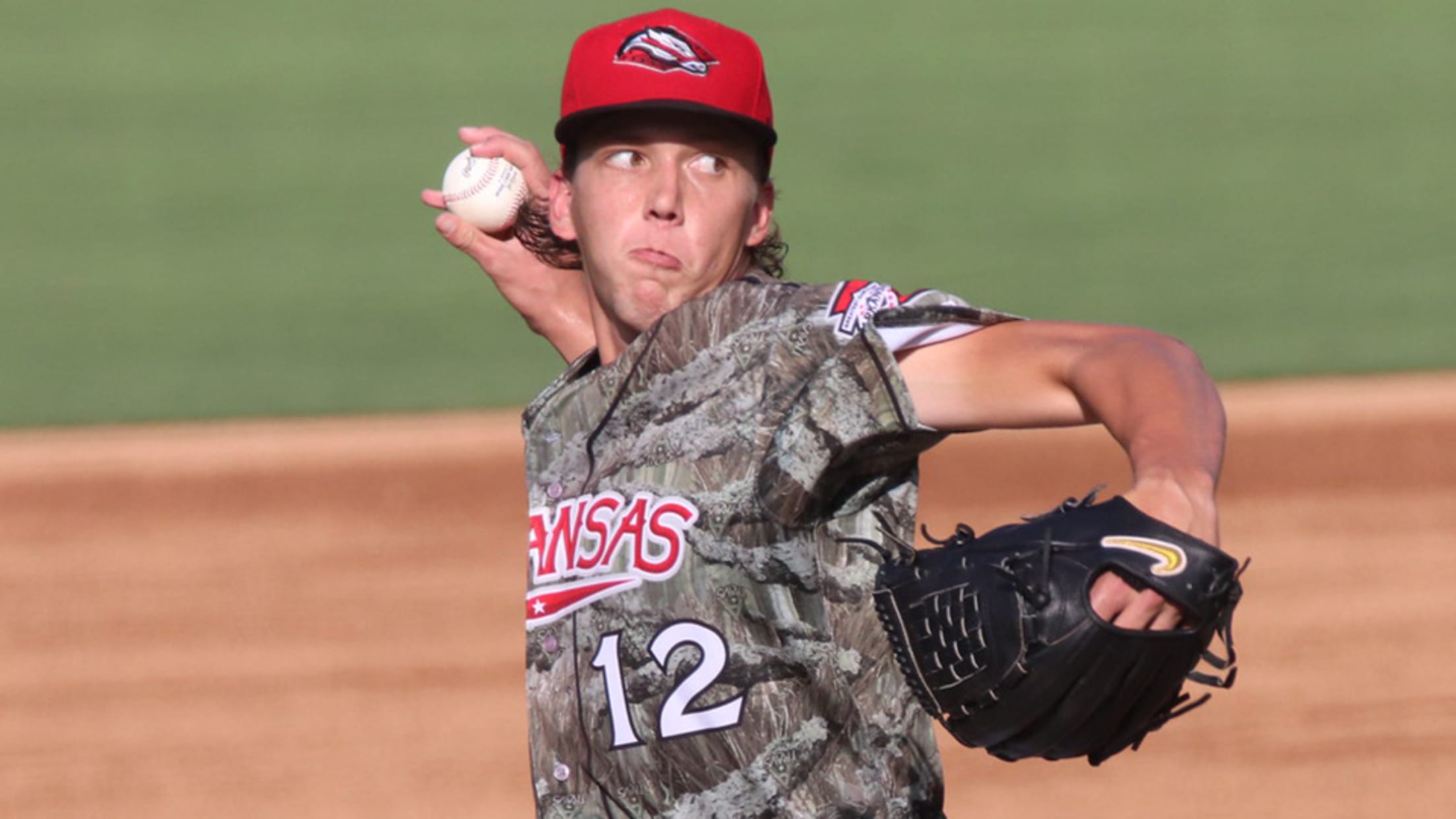 Logan Gilbert hasn't hit many bumps during his rapid ascent through the Mariners system. But he has picked up a few accolades along the way, including another Monday. The Mariners' No. 3 prospect has been named the Texas League Pitcher of the Week for Aug. 12-18 after striking out 16
Playoff-bound teams earn awards for August 12-18
Down East's Perez, Wilmington's Bubic rewarded for stellar weeks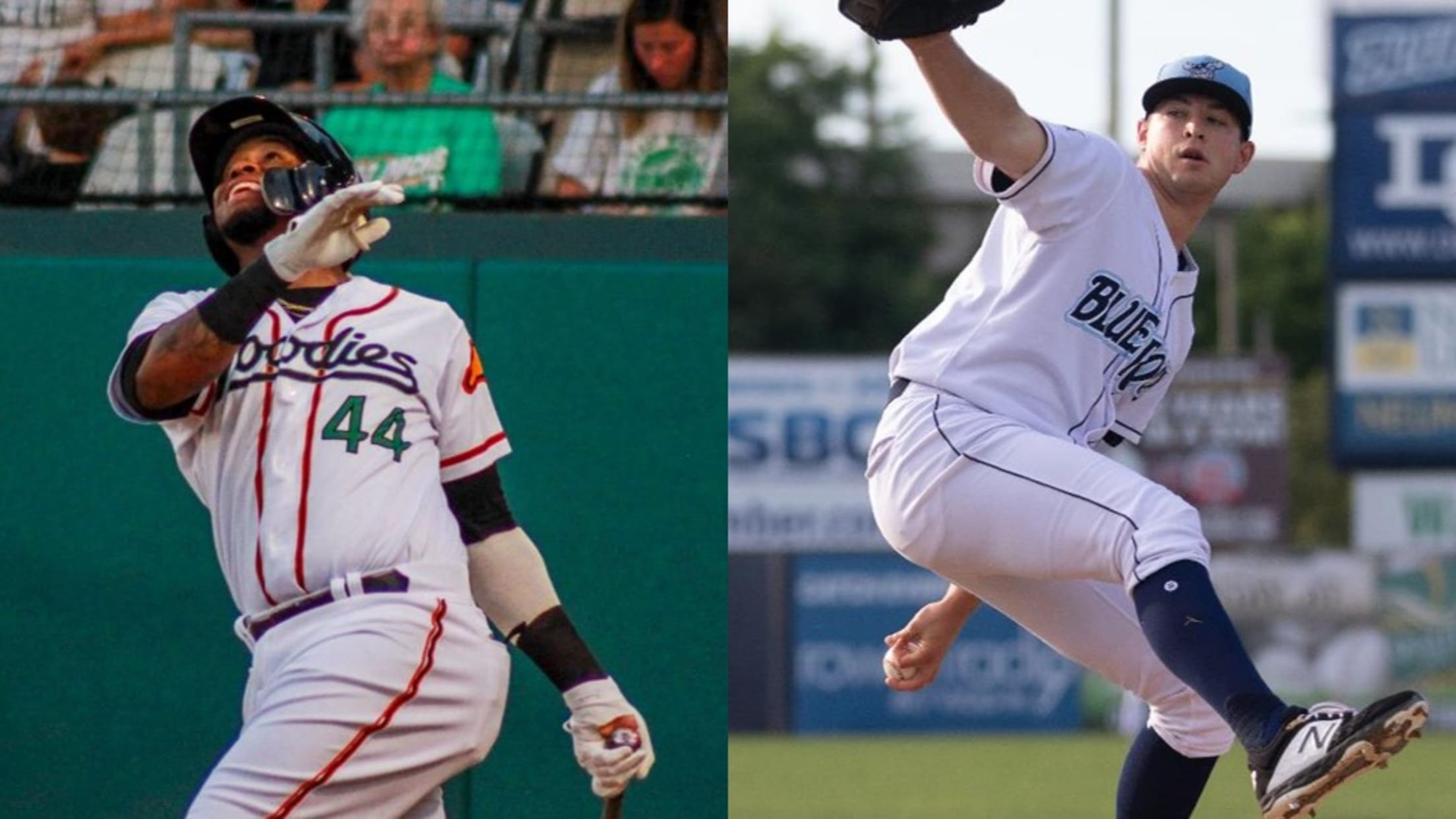 WINSTON-SALEM, N.C. (August 19, 2019) - The Carolina League's two first-half division champions boast the circuit's weekly award winners for August 12-18, as announced by the league office on Monday afternoon. Down East's Yanio Perez led the league in several categories en route to the Player of the Week honor,
Bubic nearly unhittable for Blue Rocks
No. 6 Royals prospect allows just ninth-inning single in shutout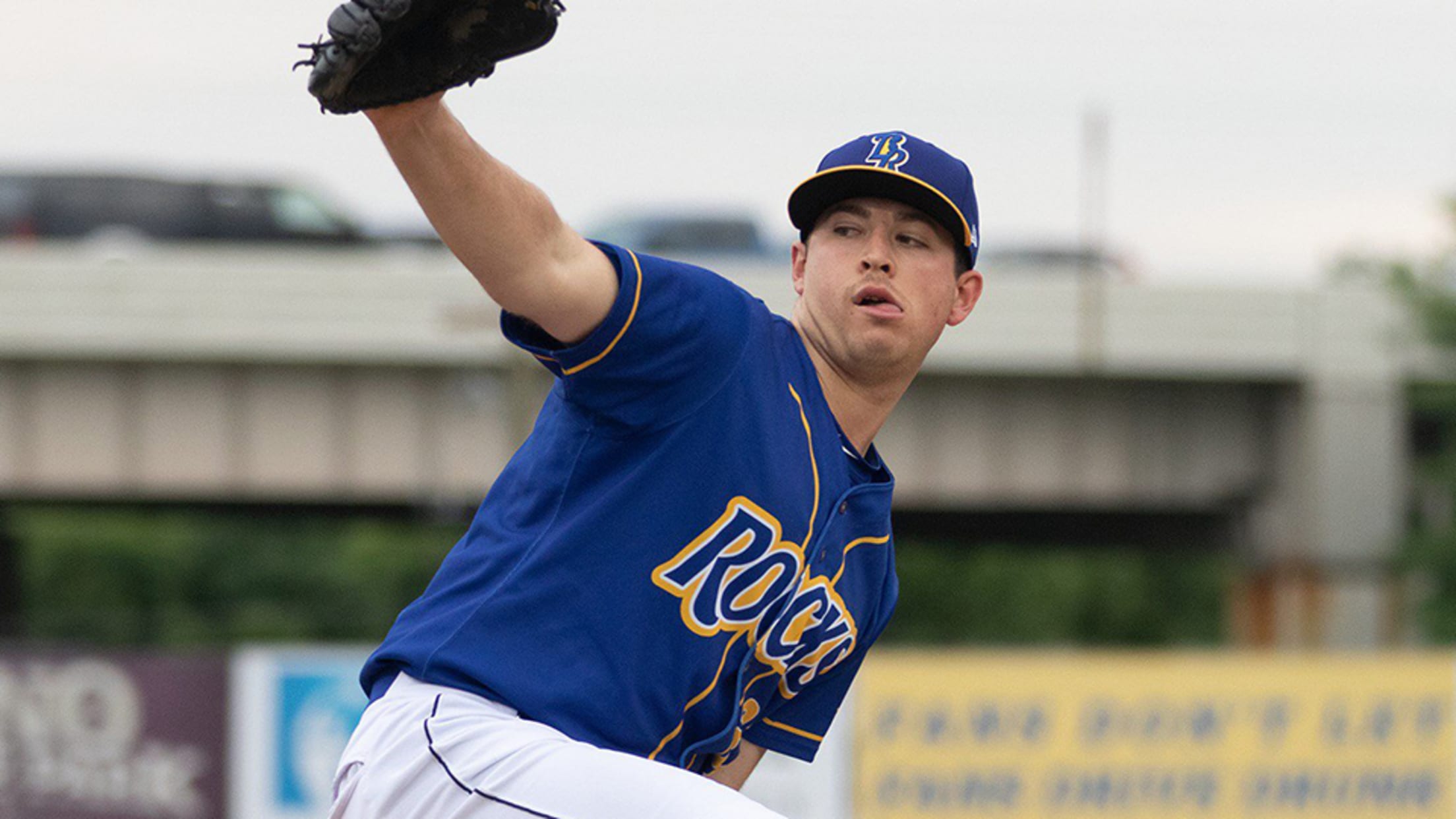 By his own admission, Kris Bubic was feeling butterflies Thursday night.The 21-year-old was dealing a no-hitter through eight innings. He didn't know exactly what his pitch count was, but assumed he was close to a hook. He wanted the milestone.After yielding a knock on the second pitch of the ninth
Prospect Roundup: Games of August 8
Royals' Bubic goes distance; Hermosillo tees off twice again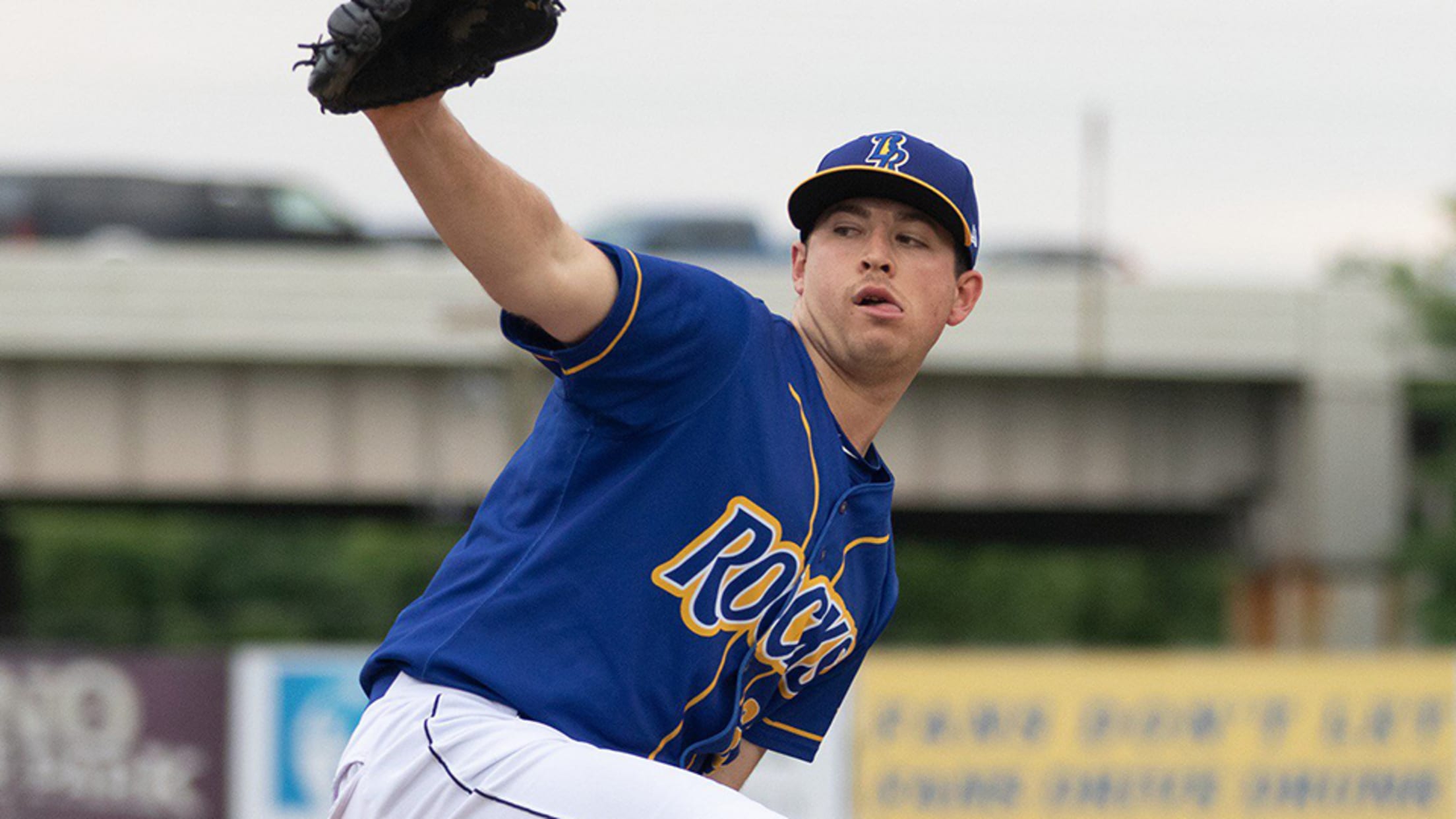 Royals LHP Kris Bubic, Class A Advanced Wilmington: 9 IP, 3 H, 1 R/ER, 1 BB, 11 K -- The 40th overall pick in last year's Draft, Bubic had never before completed eight innings in a start. In a 3-1 win over Fayetteville, he went all nine. The No. 6
Prospect Roundup: Games of July 27
M's Lewis notches four hits; Royals' Bubic posts seven zeros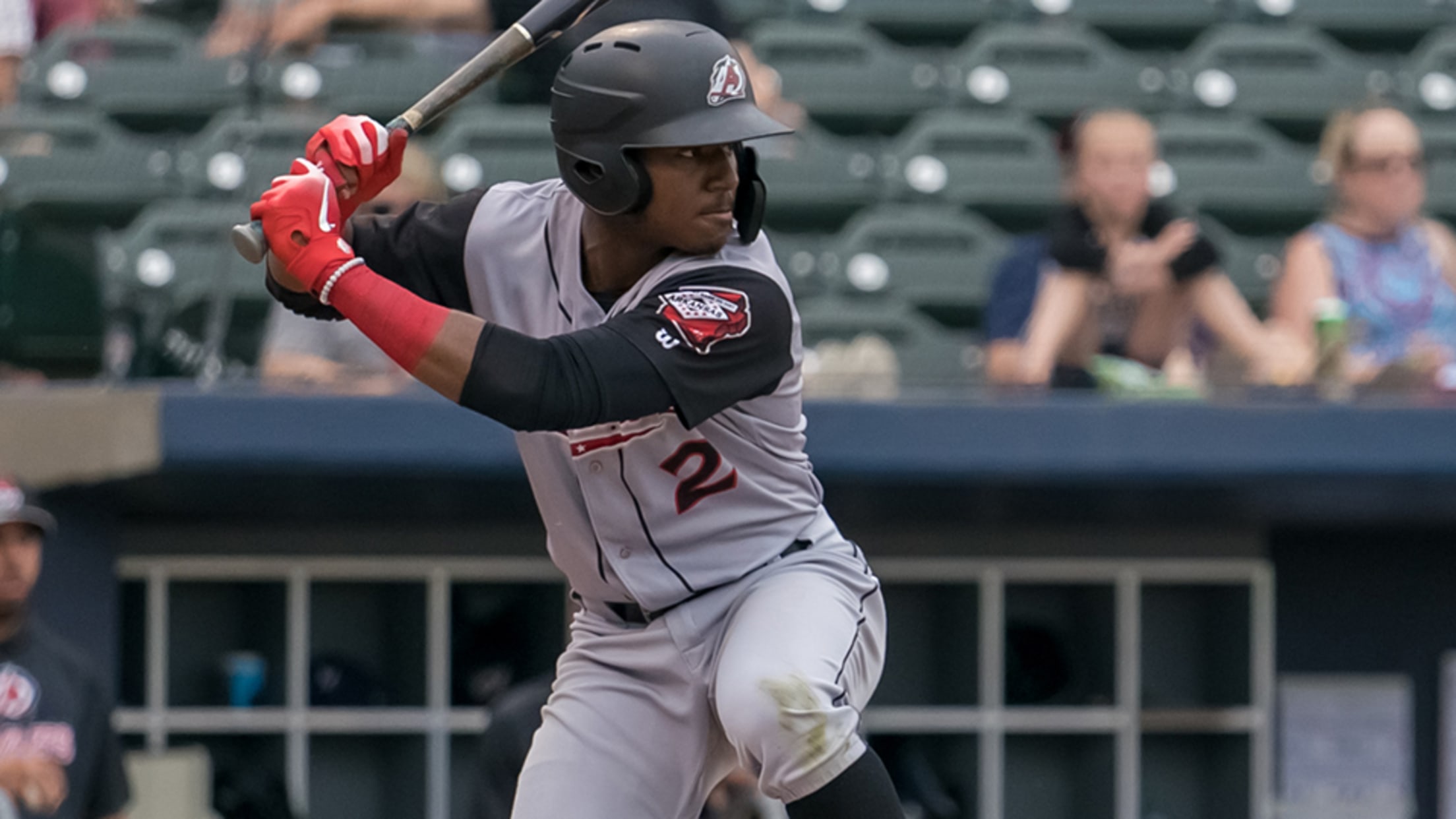 Mariners OF Kyle Lewis, Double-A Arkansas: 4-for-4, 2 2B, R -- The 10th-ranked Mariners prospect recorded his third consecutive multi-hit game and the second four-hit contest of his career. He scored the Travelers' lone run in a 3-1 loss at Frisco, singling in the first inning and coming home on
Prospect Roundup: Games of July 17
Royals' Bubic fans 11 over six innings; Rockies' Hilliard rakes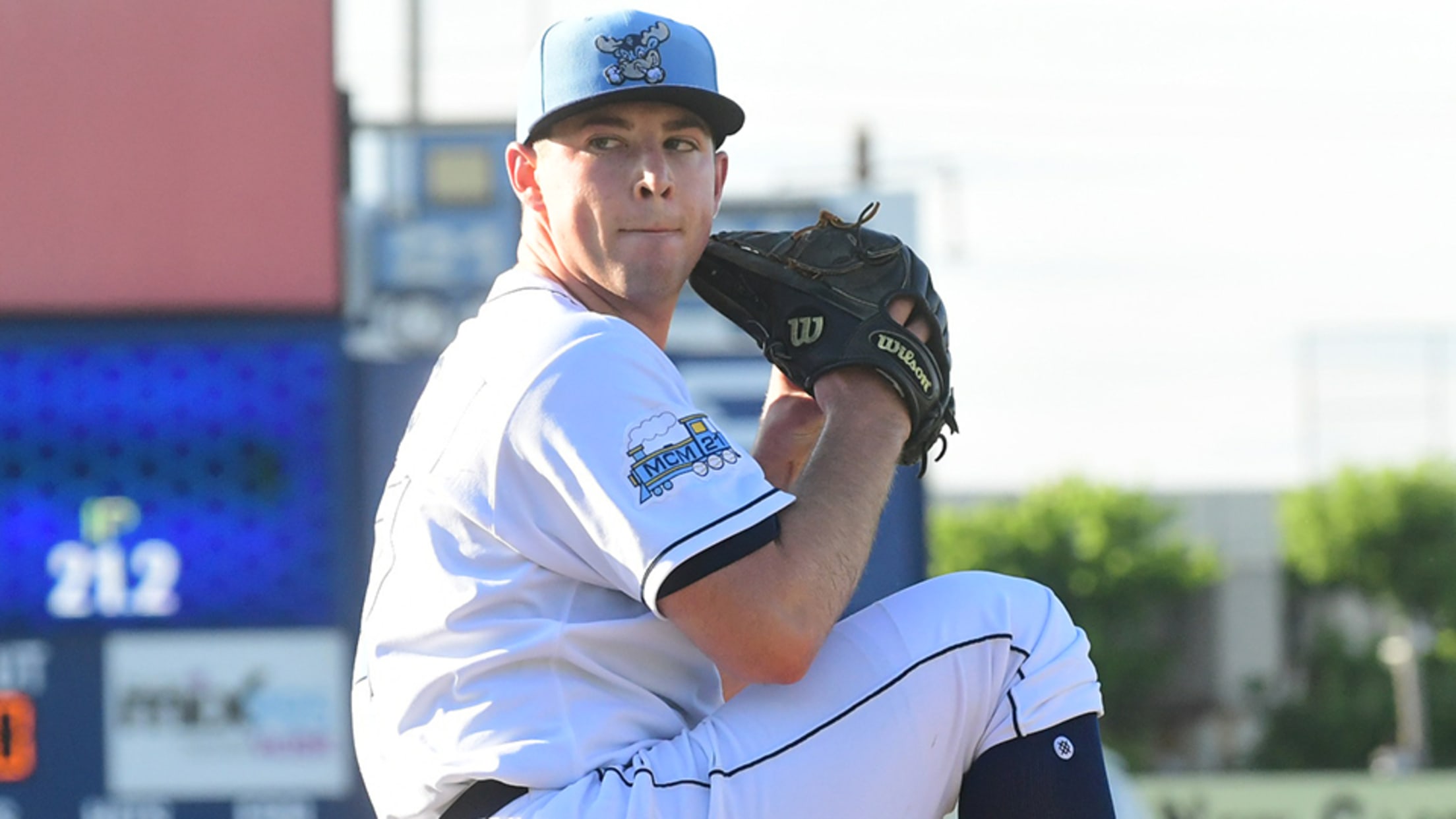 Royals LHP Kris Bubic, Class A Advanced Wilmington: 6 IP, 5 H, R, 11 K -- The southpaw was in command for most of the outing, falling one strikeout shy of matching his career high. He kept Winston-Salem off the board through three innings, with his only blemish coming in the
Blue Rocks' Bubic posts seven zeros
Royals No. 8 prospect strikes out 10, gives up two hits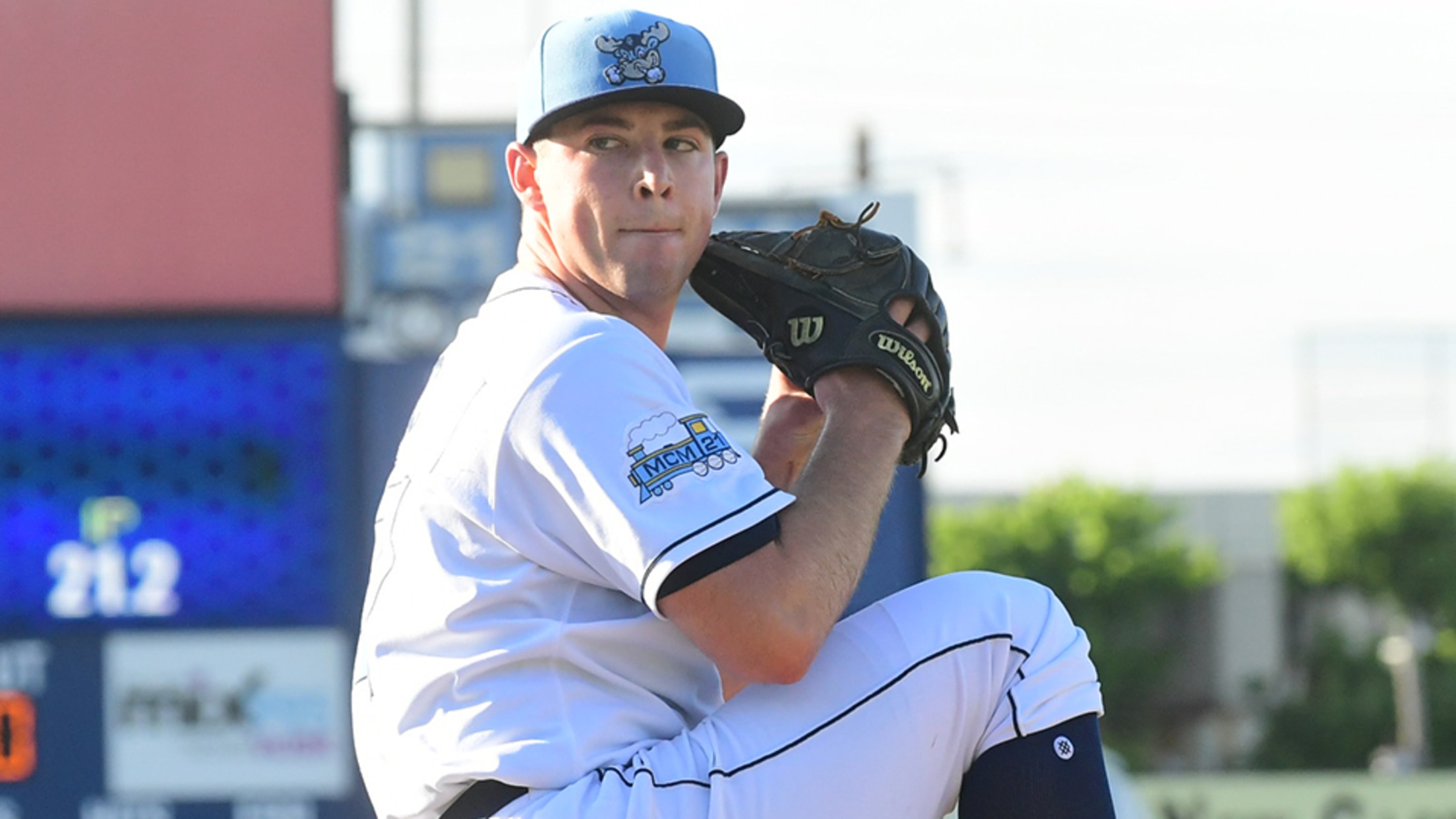 Looking to bounce back from his last start, Kris Bubic recorded one of his best of the season. The Royals' No. 8 prospect tossed seven scoreless innings, allowing two hits and striking out 10, before Class A Advanced Wilmington pulled out a 2-1 victory over Salem in the first game of
Prospect Roundup: Games of June 20
Padres' Urias snaps out of funk, Twins' Lewis goes deep again
Padres SS Luis Urías, Triple-A El Paso: 4-for-5, HR, 2B, 2 RBIs, 2 R -- There might not be much left for San Diego's No. 2 prospect to prove in the Minors. Even a brief slump didn't keep Urias down long as he fell a triple shy of the cycle during
Rocks' Bubic blows away Woodpeckers
Royals No. 9 prospect fans 10, tosses six scoreless innings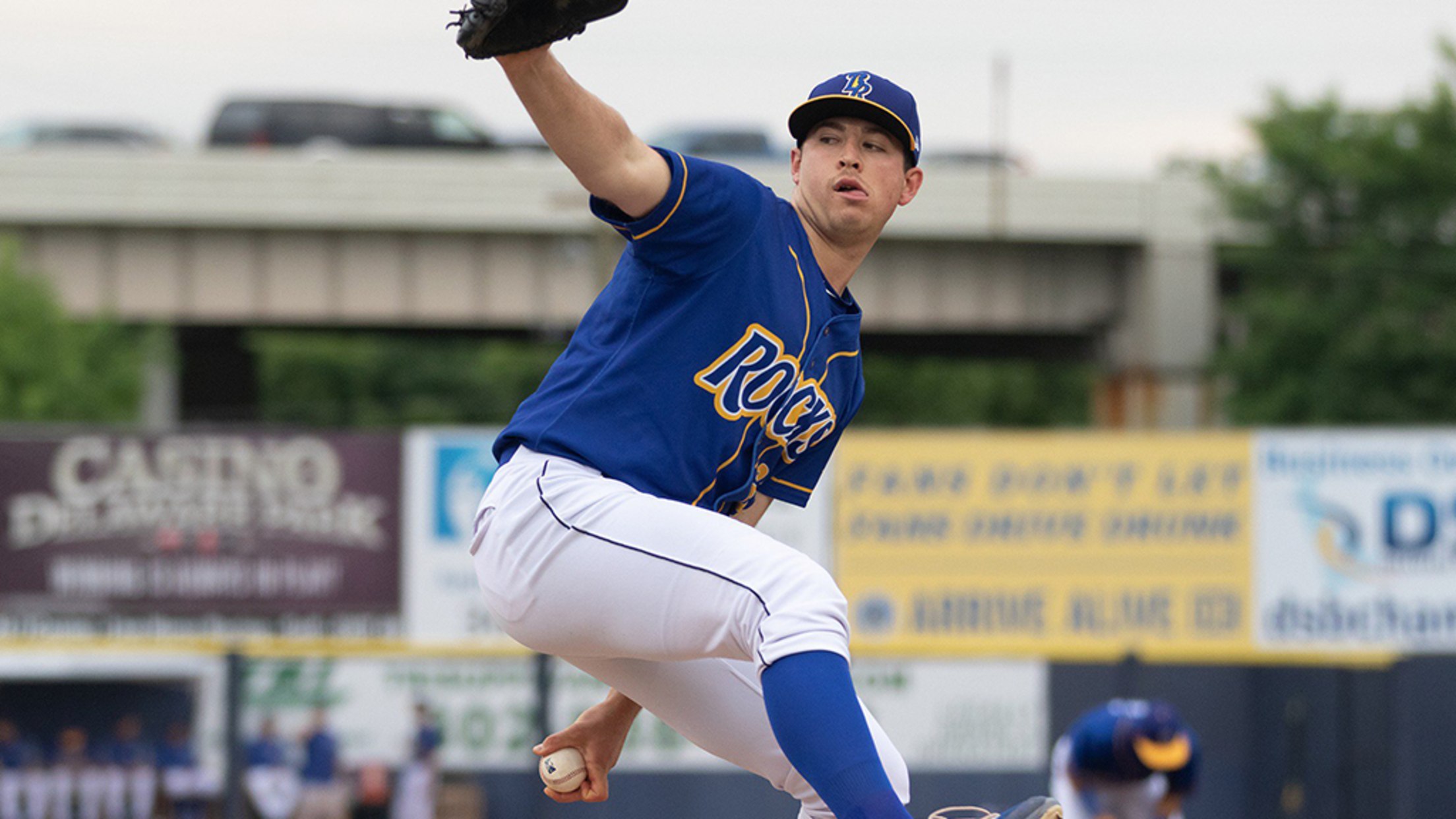 Through his first two starts in the Carolina League, Kris Bubic admittedly was putting extra pressure on himself as he adjusted to his new surroundings. By the time his third start rolled around, he told himself he was at a higher level for a reason and he wouldn't need to
Prospect Roundup: Games of May 20
Lynch extends scoreless streak; Beer notches three more hits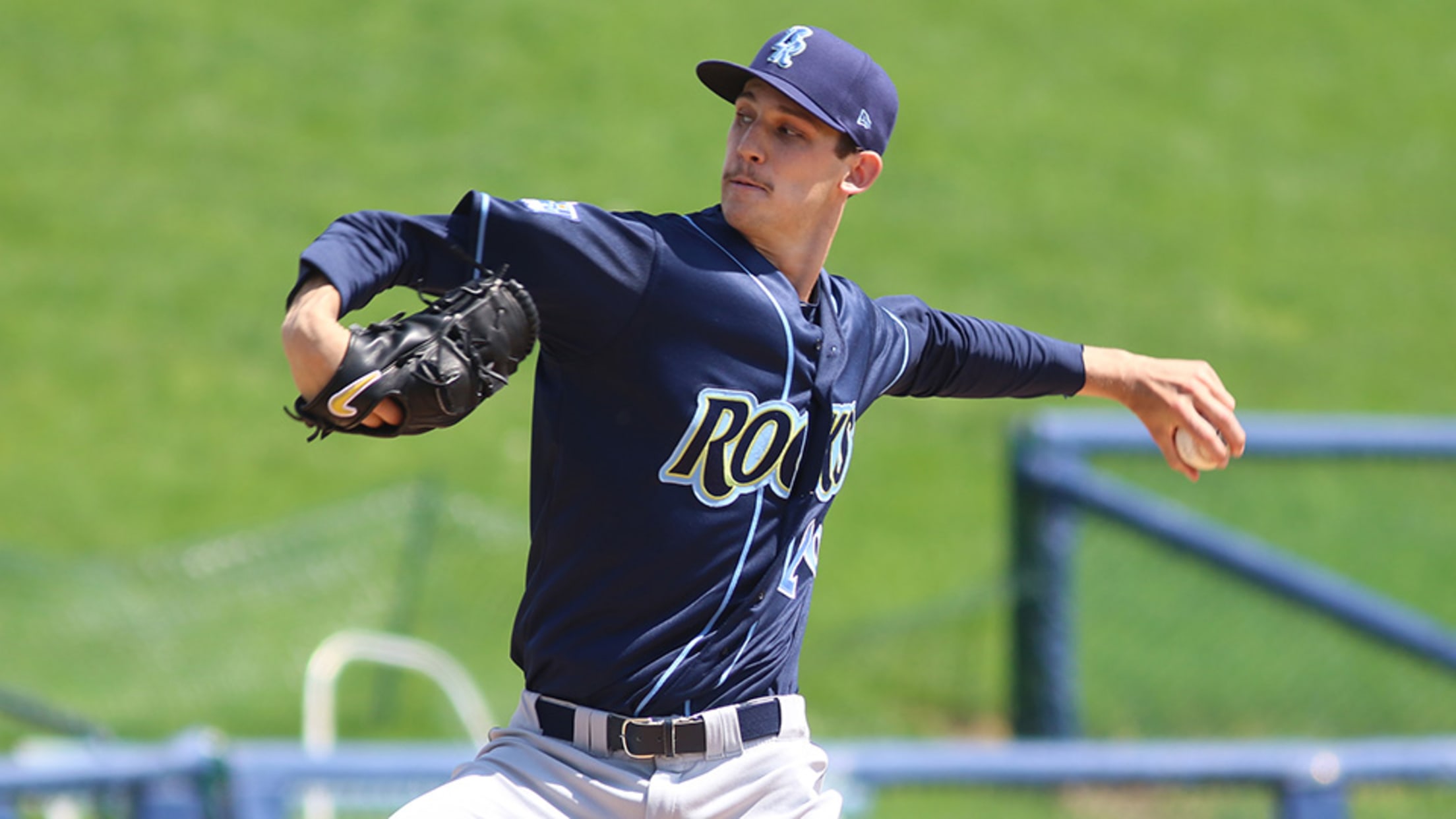 Royals LHP Daniel Lynch, Class A Advanced Wilmington: 6 IP, 3 H, 0 R, 2 BB, 2 K -- Lynch was the third pitcher taken in the first round by Kansas City in last year's Draft, and early returns on him have been nothing short of stellar. The No. 4
Prospect Roundup: Games of April 28
Dodgers' May posts five zeros; O's Mountcastle gets three hits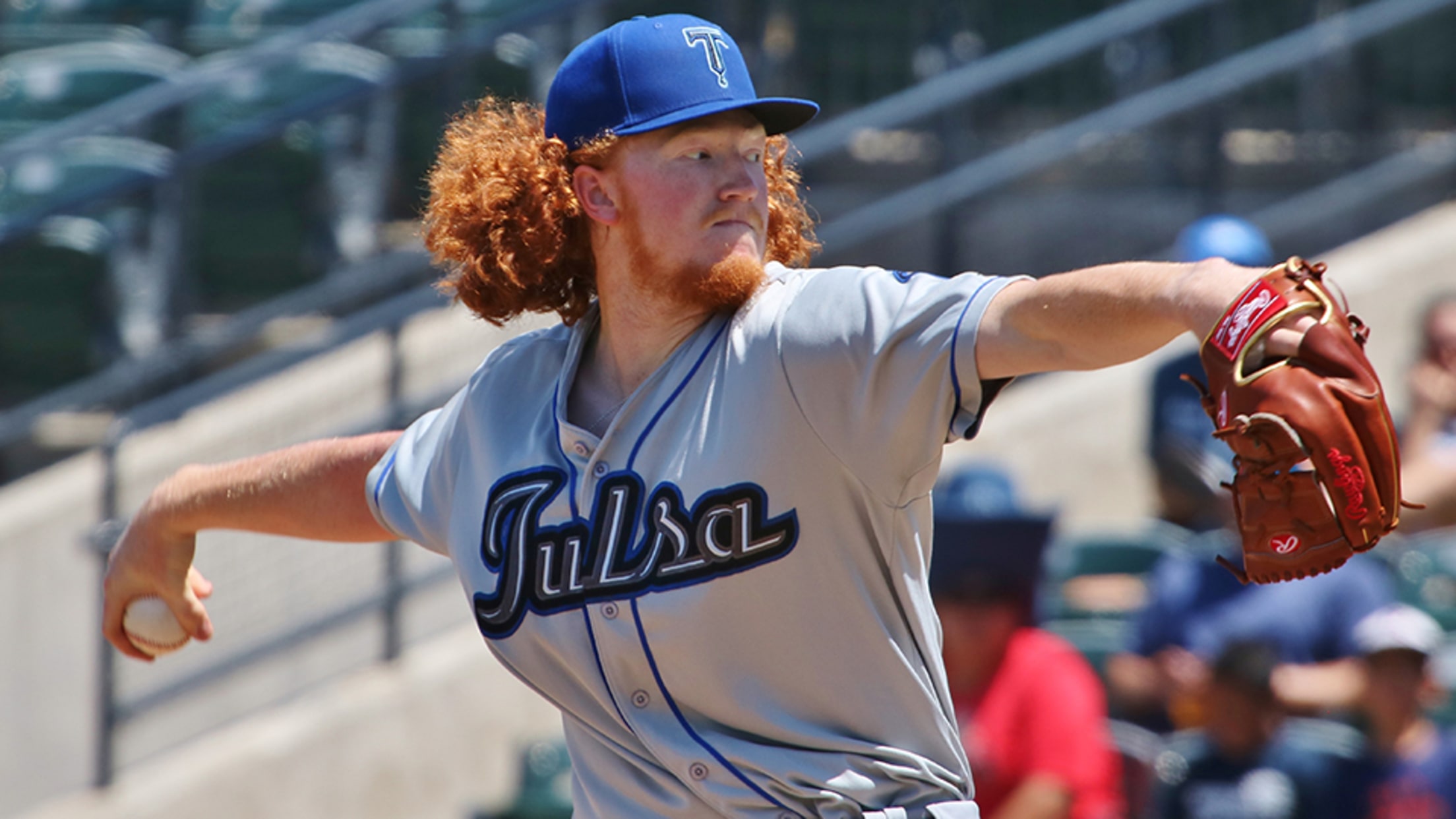 Dodgers RHP Dustin May, Double-A Tulsa: 5.0 IP, 4 H, 0 R, 1 HB, 1 BB, 7 K -- The Dodgers' No. 2 prospect picked up his second win of the season in the Drillers' 5-0 blanking of Corpus Christi. May (2-1) needed all of 11 pitches to get through
Prospect Roundup: Games of April 17
Marlins' Gallen remains stingy, Nats' Sharp posts seven zeros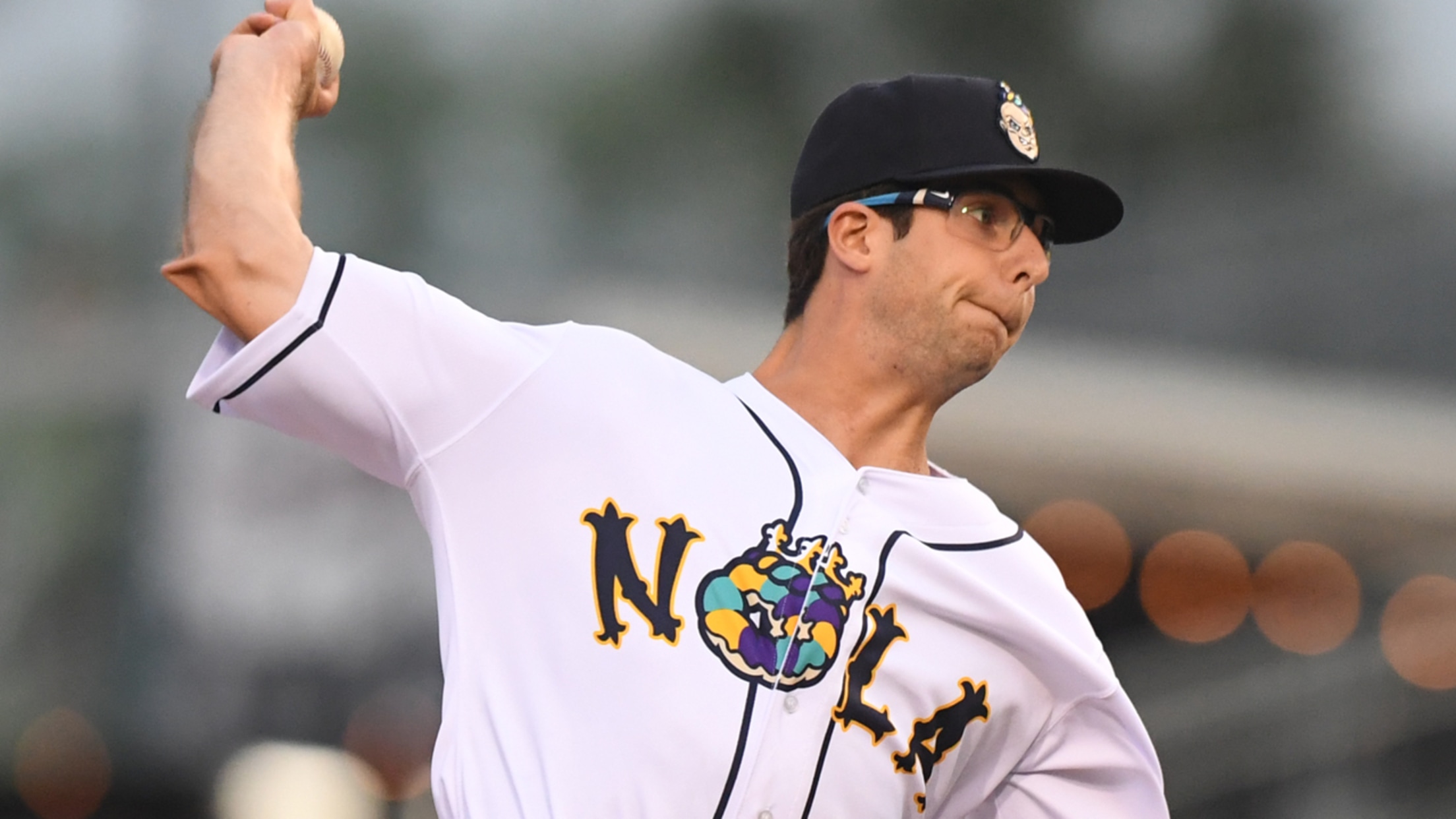 Marlins RHP Zac Gallen, Triple-A New Orleans: 5 2/3 IP, 2 H, 0 R, 1 BB, 8 K --Miami's No. 18 prospect went seven innings without allowing a hit in his first start of the year on April 5. While he didn't get as deep in Wednesday's game, Gallen was
Bubic fans career-high 12 for Legends
Royals No. 9 prospect goes six innings for first full-season win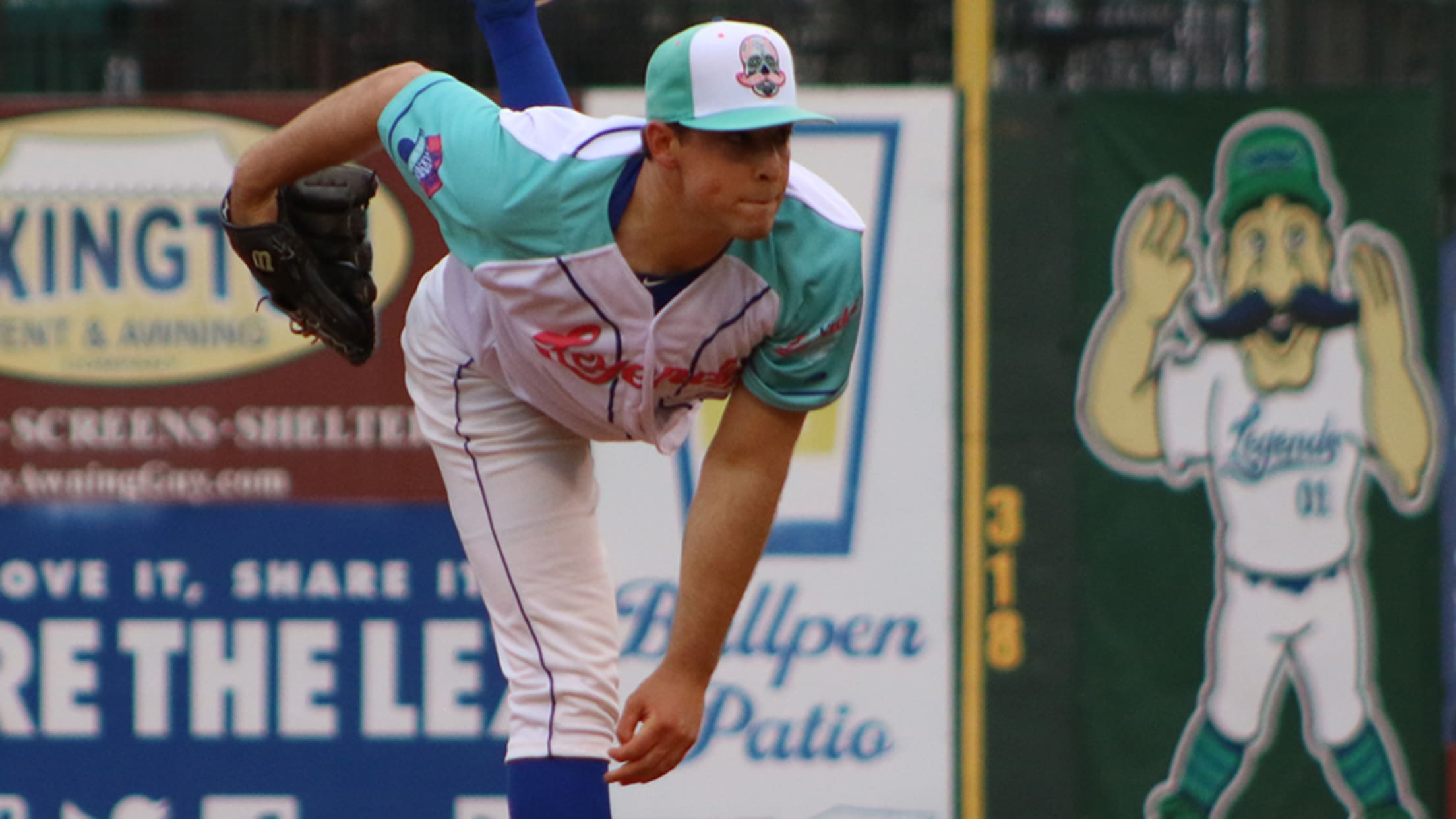 Kris Bubic started and ended his outing Friday night with punchouts. And there were lots more in between.The Royals' No. 9 prospect racked up a career-high 12 strikeouts over six innings and notched his first full-season win as Class A Lexington topped Columbia, 8-4, at Whitaker Bank Ballpark.
Bubic lights-out again in Chukars' shutout
Royals No. 9 prospect notches 10 K's over five two-hit innings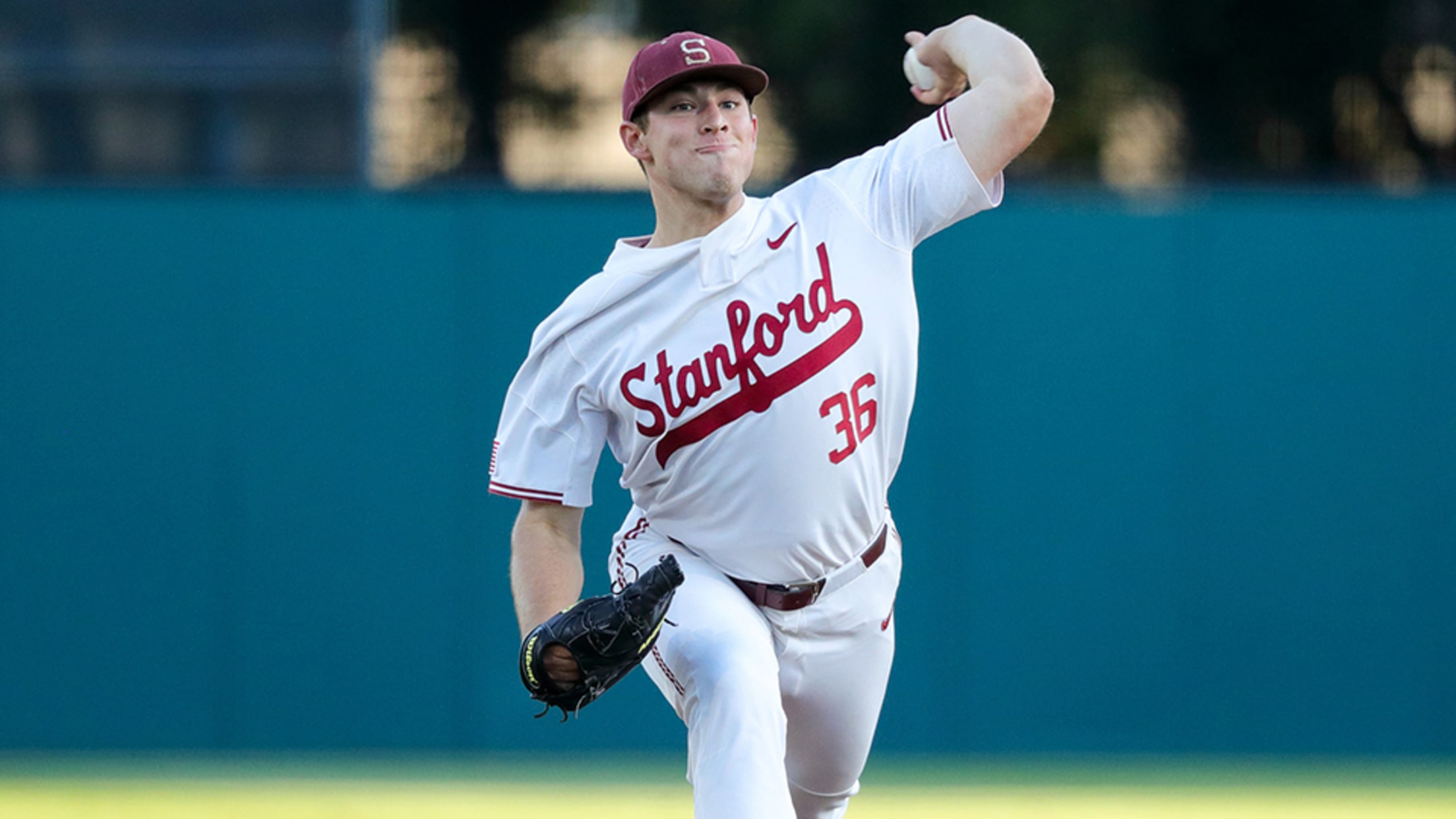 Kris Bubic's ability to rack up punchouts in bunches has stayed with him from college to the professional ranks. Through three years at Stanford, the ninth-ranked Royals prospect averaged more than a strikeout per inning, a rate he's boosted with Rookie-level Idaho Falls, thanks in part to a trusty new