The Road to The Show™: Ryan Mountcastle
Baltimore slugger the first of young core to contribute to rebuild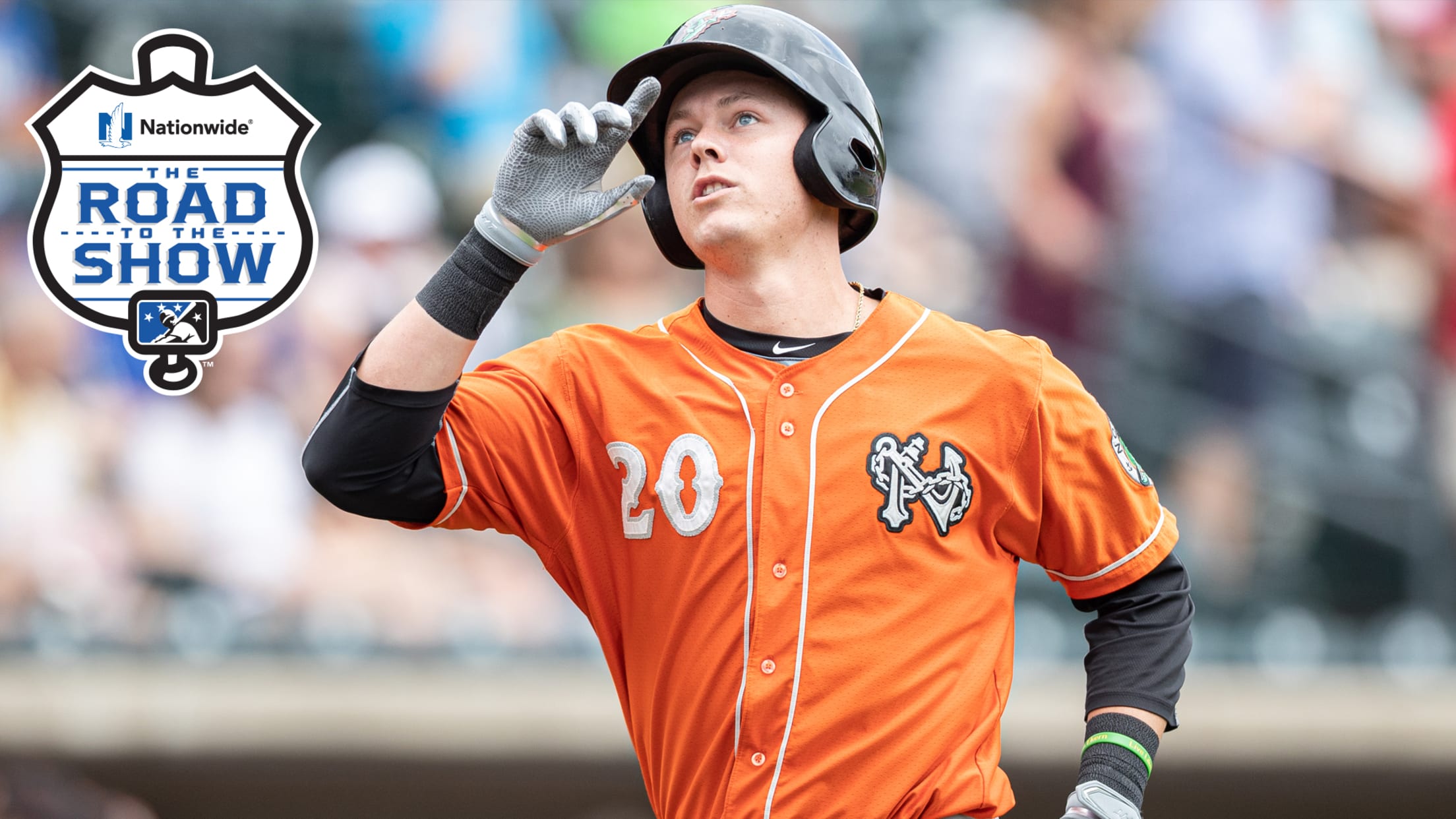 Each week, MiLB.com profiles an elite prospect by chronicling the steps he's taken to reach the brink of realizing his Major League dream. Here's a look at Baltimore Orioles prospect Ryan Mountcastle. For more player journeys on The Road to The Show, click here. With no Minor League season last
State of the System: Baltimore Orioles
Organization boasts Rutschman, robust crop of pitchers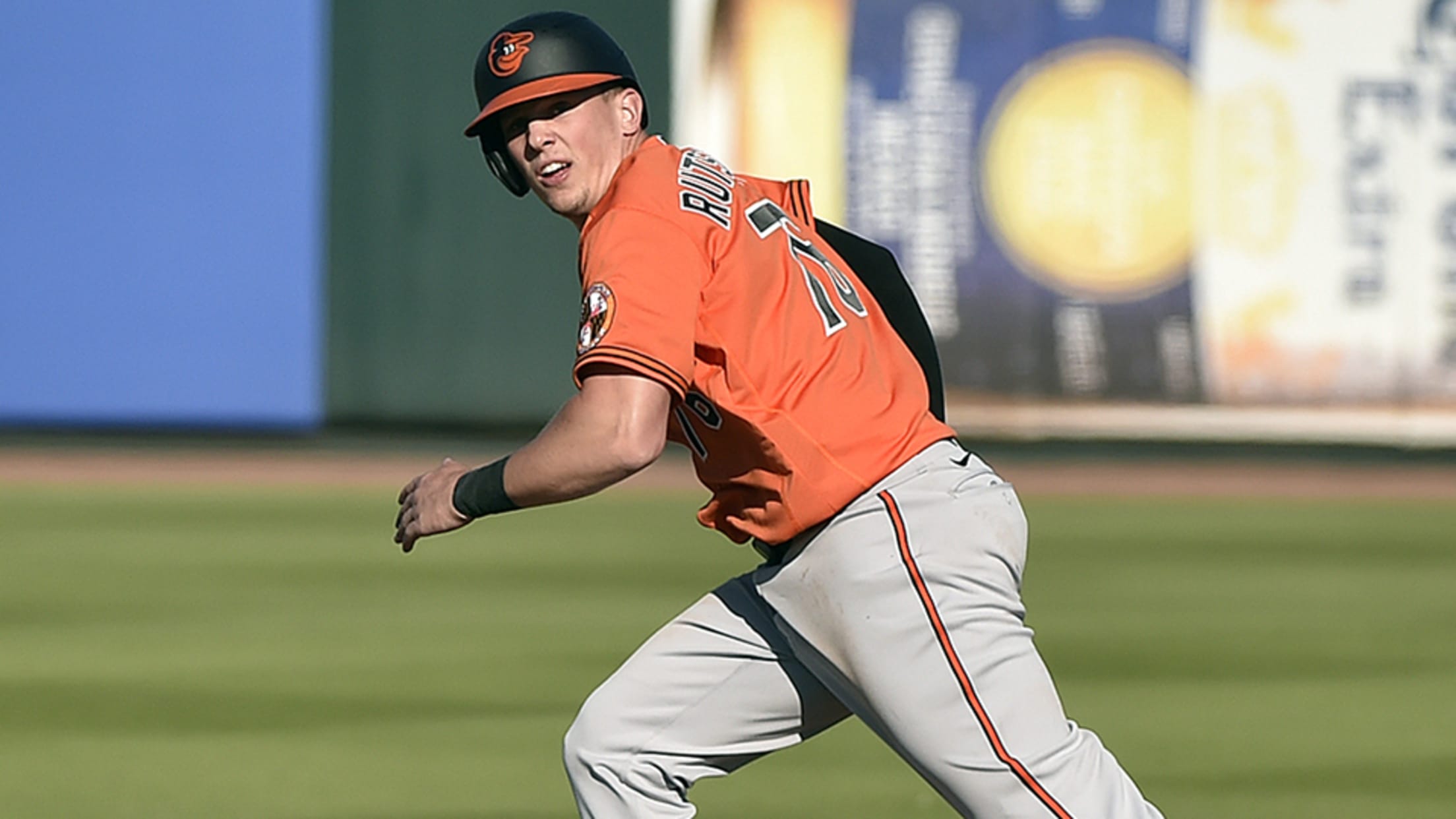 Starting in October and running through the end of the year, MiLB.com's new State of the System series evaluates the strengths and weaknesses of each Major League organization, highlights prospects who've made the biggest strides in 2020 and offers a peek at 2021. On the surface, the 2020 season was
Mountcastle keeps on raking for Orioles
No. 99 overall prospect delivers first four-hit game in big leagues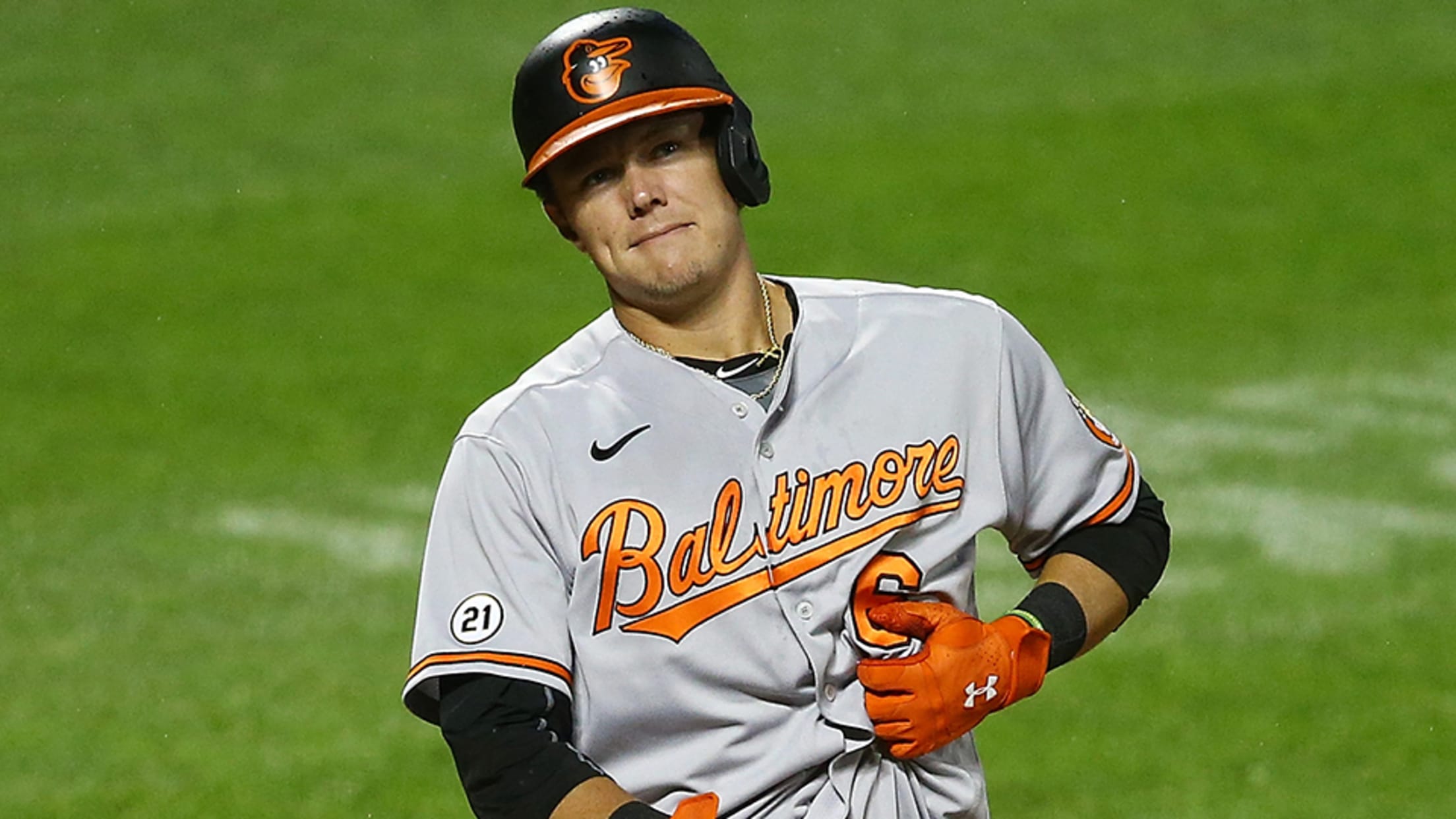 Since his promotion to the Majors last month, Ryan Mountcastle has quickly become a force in the middle of the Orioles lineup. On Wednesday, he had his best game yet. One night after ripping two hits, the fifth-ranked O's prospect set a career high with four knocks, driving in one
Mountcastle powers O's on memorable night
No. 100 overall prospect homers in three-hit, three-RBI game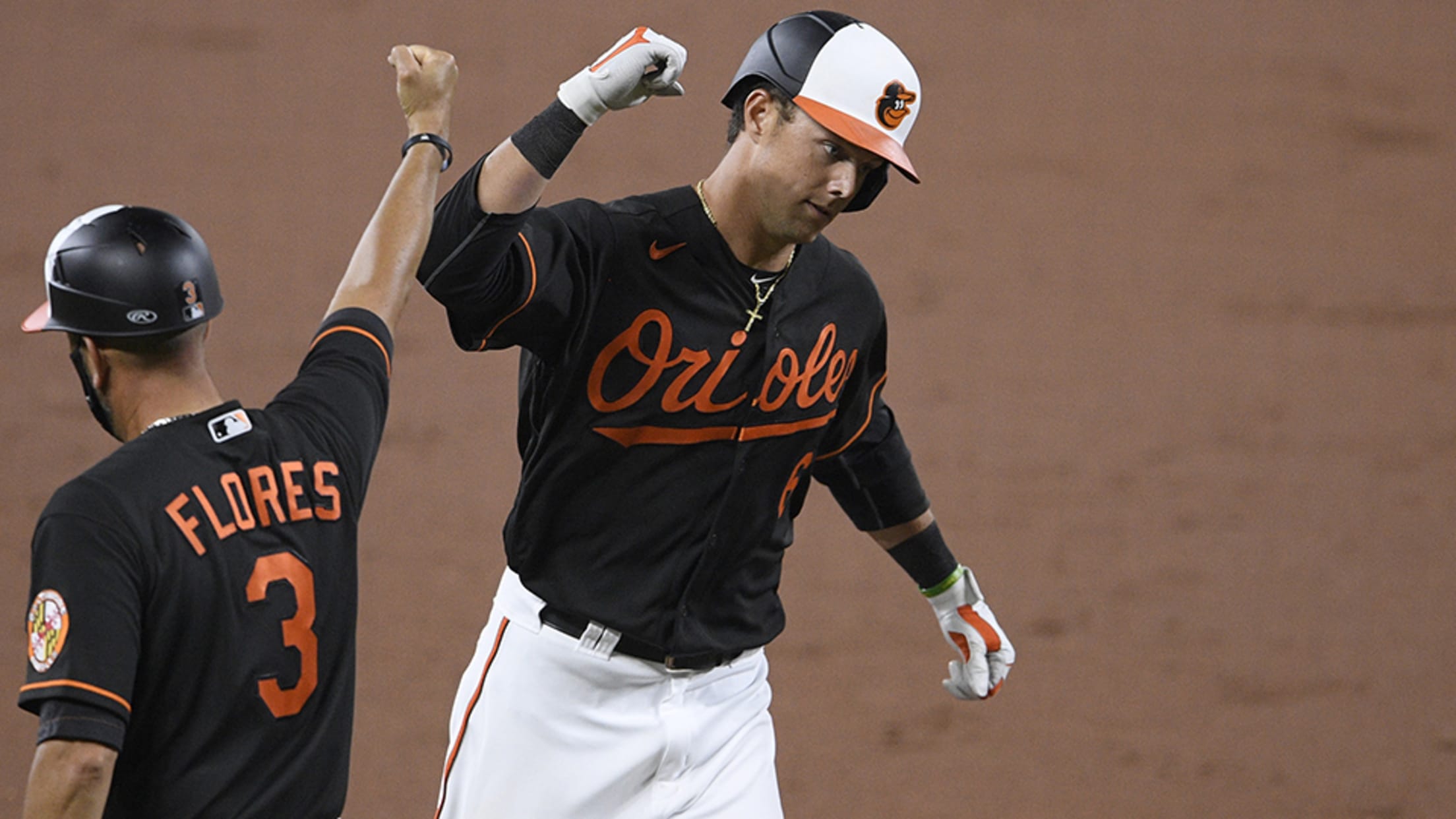 The Orioles went into the nightcap of their doubleheader against the Yankees having lost 19 consecutive games to their American League East rivals. Fortunately for Baltimore, a rookie who's been in the big leagues less than two weeks was able to step up. Ryan Mountcastle went 3-for-3 with a homer
Mountcastle goes yard twice for Orioles
No. 5 prospect continues torrid start with first two homers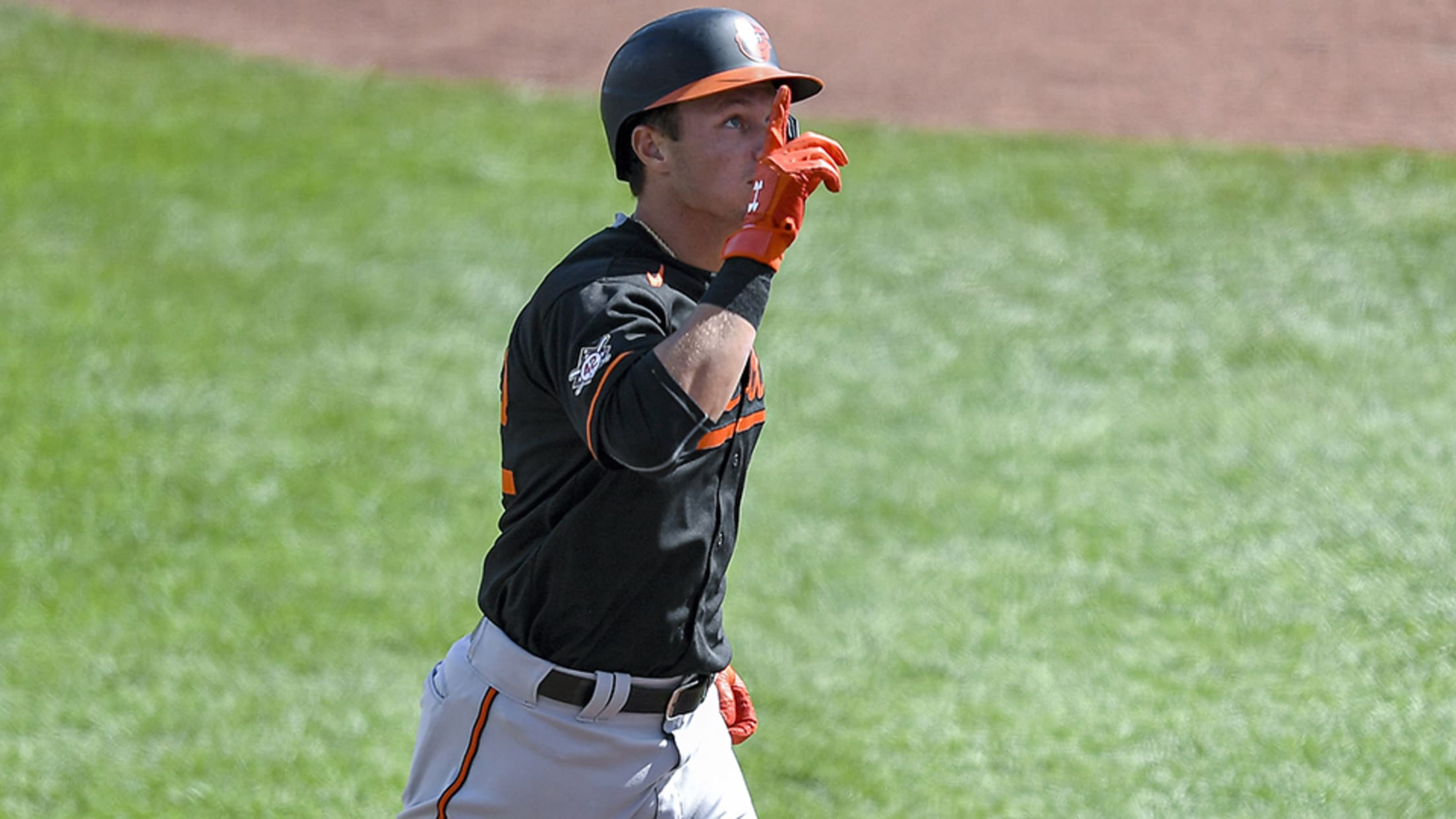 Since being promoted to the Major Leagues, Ryan Mountcastle has been hitting the ball with authority. The one thing he was missing heading into Sunday's matinee was a big league homer. So he hit two.
Prospects in the Orioles' player pool
Rutschman, top talent bring fresh vibe to Summer Camp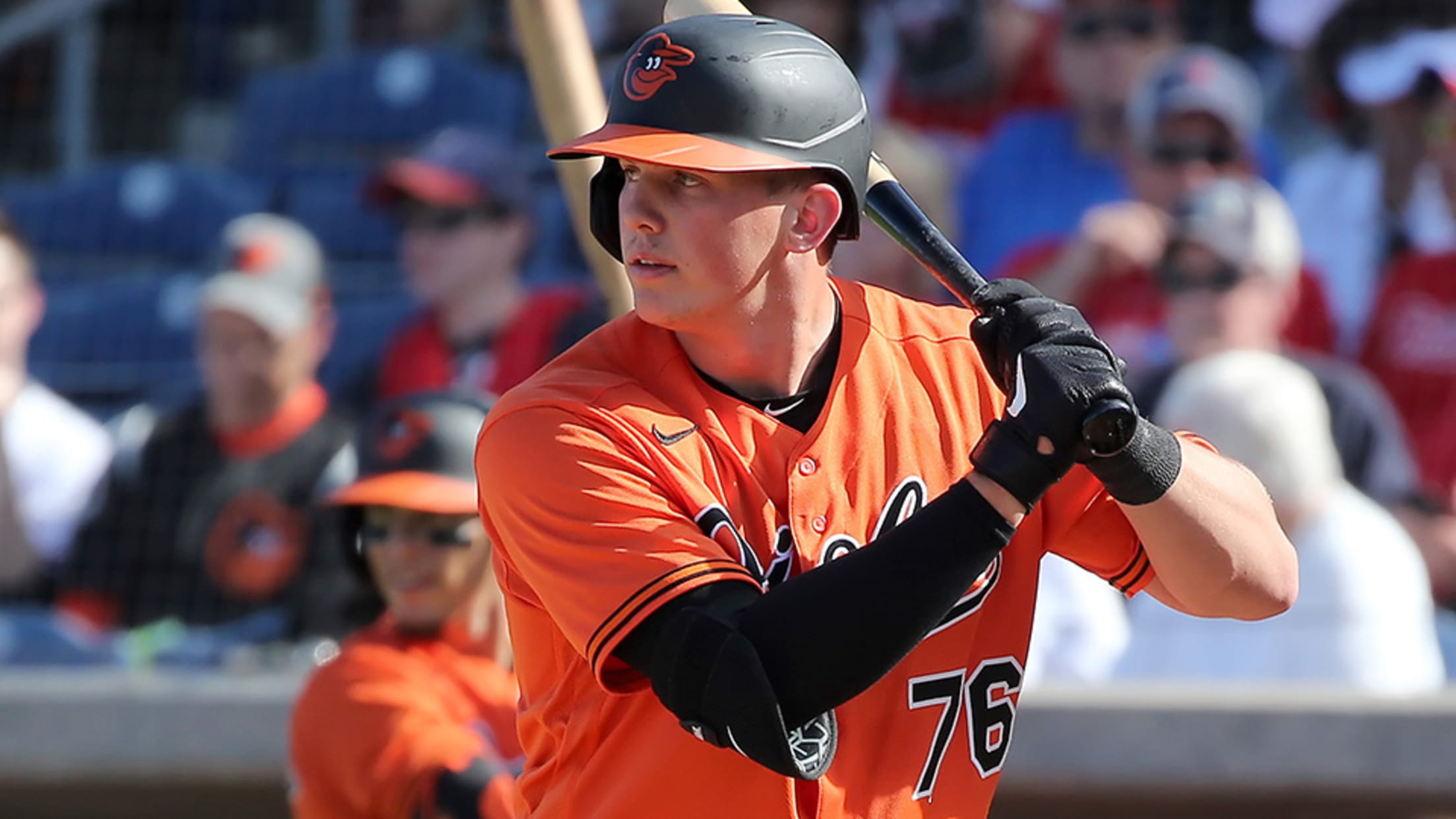 As part of the new rules for the 2020 Major League season, each of the 30 organizations will maintain a 60-man player pool for the duration of the campaign. Some members of the player pool will feature on the active Major League roster while others will work out at an
Toolshed dream lineup: The 23-year-olds
Jays' Pearson, Giants' Bart among those closing in on Majors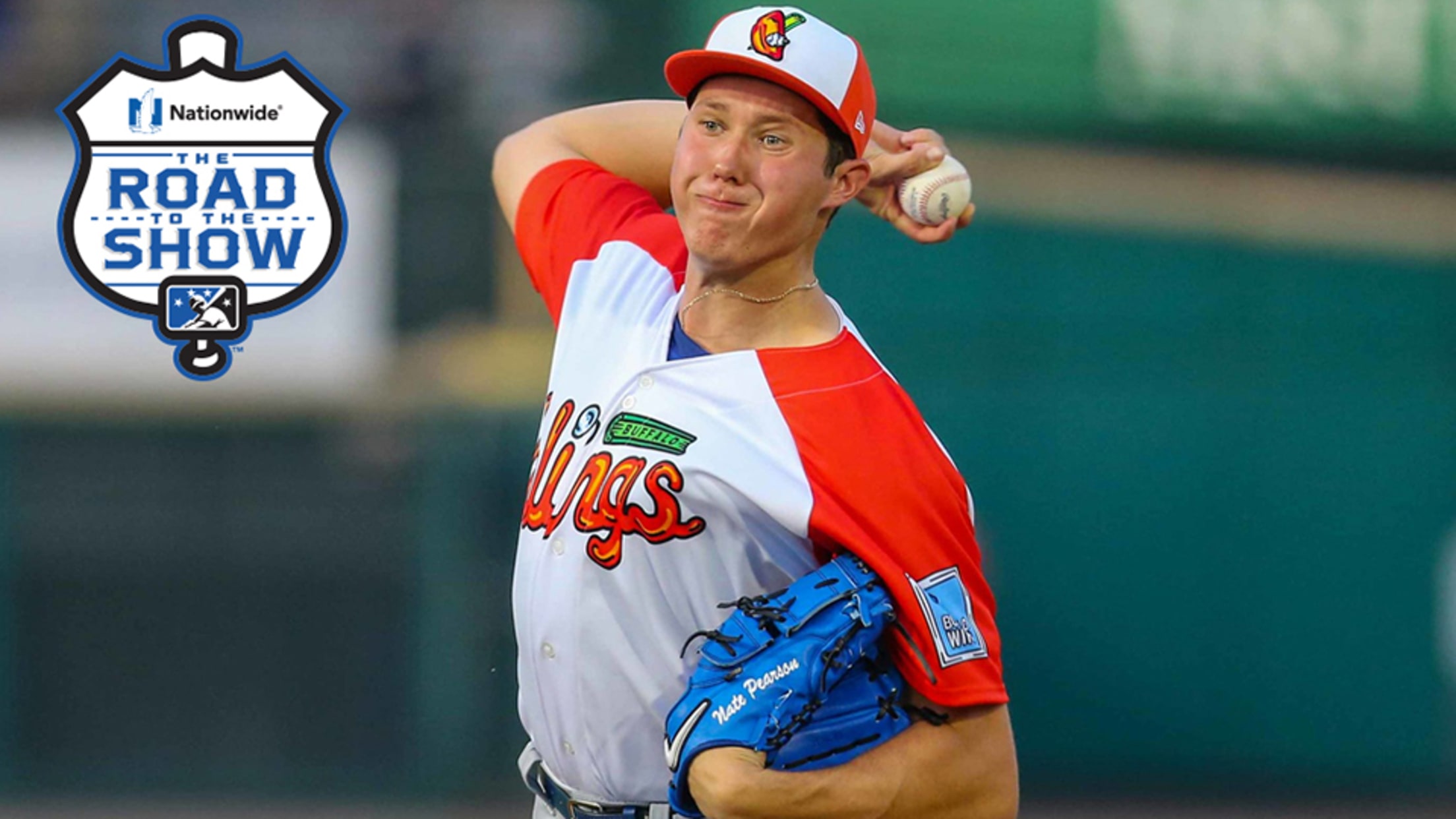 There may be no Minor League Baseball games yet, but that's not going to stop us from dreaming about lineups.In the coming weeks, Toolshed will craft the best possible prospect lineups, sorted by age. So far, the series has focused on teenagers, 20-year-olds, 21-year-olds and 22-year-olds. This time, we turn our attention to
Mountcastle among Orioles reassigned
No. 94 overall prospect optioned to Triple-A Norfolk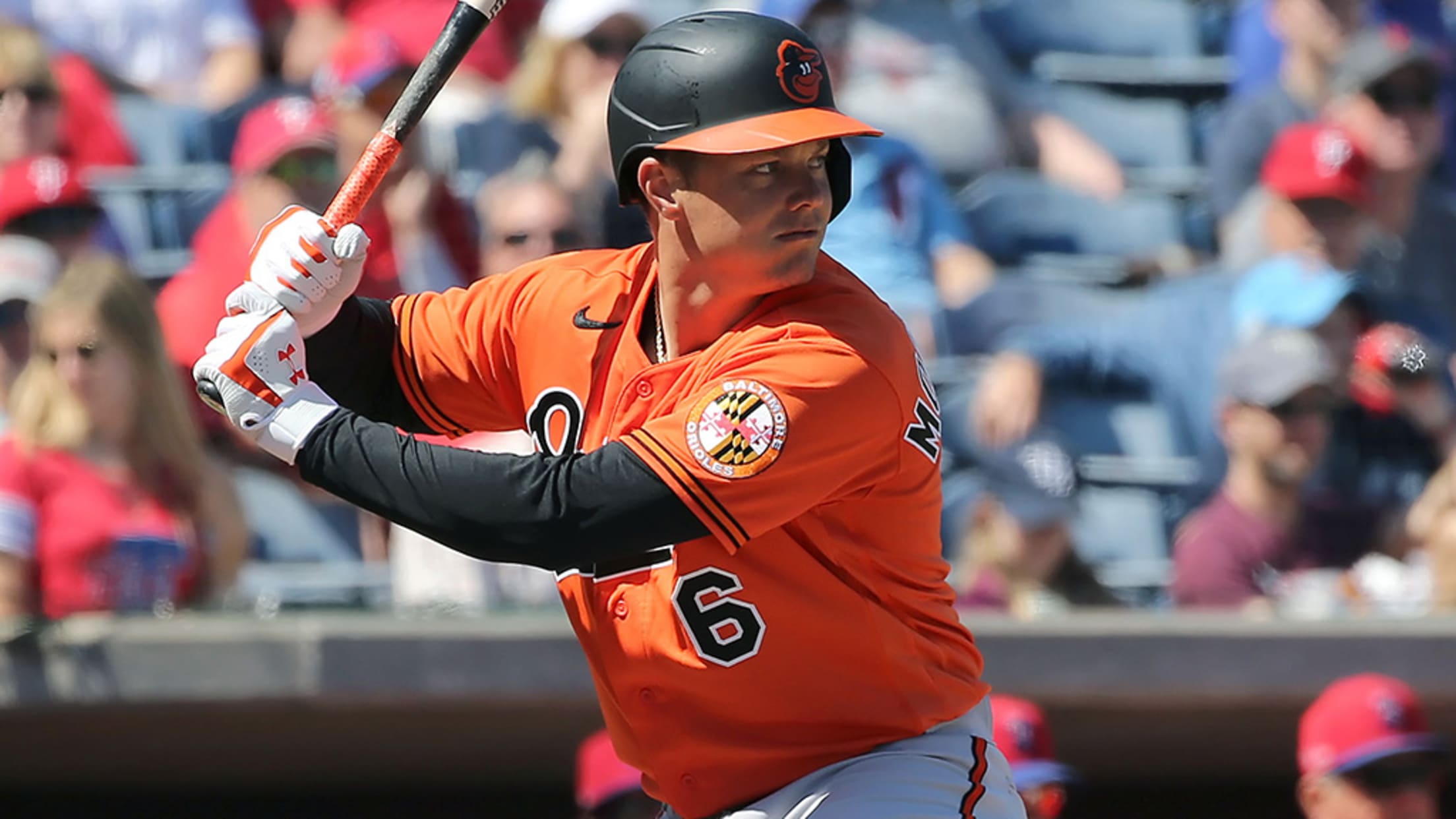 When baseball resumes, Ryan Mountcastle looks to be ticketed for a second tour of the International League.On Thursday, the Orioles revealed that their fourth-ranked prospect was among four players optioned to Triple-A Norfolk. Outfielder Cedric Mullins, infielder Ramón Urías and right-hander David Hess also were reassigned.
Mountcastle mashes as O's rout Bucs
Reigning IL MVP goes deep, doubles twice in Sarasota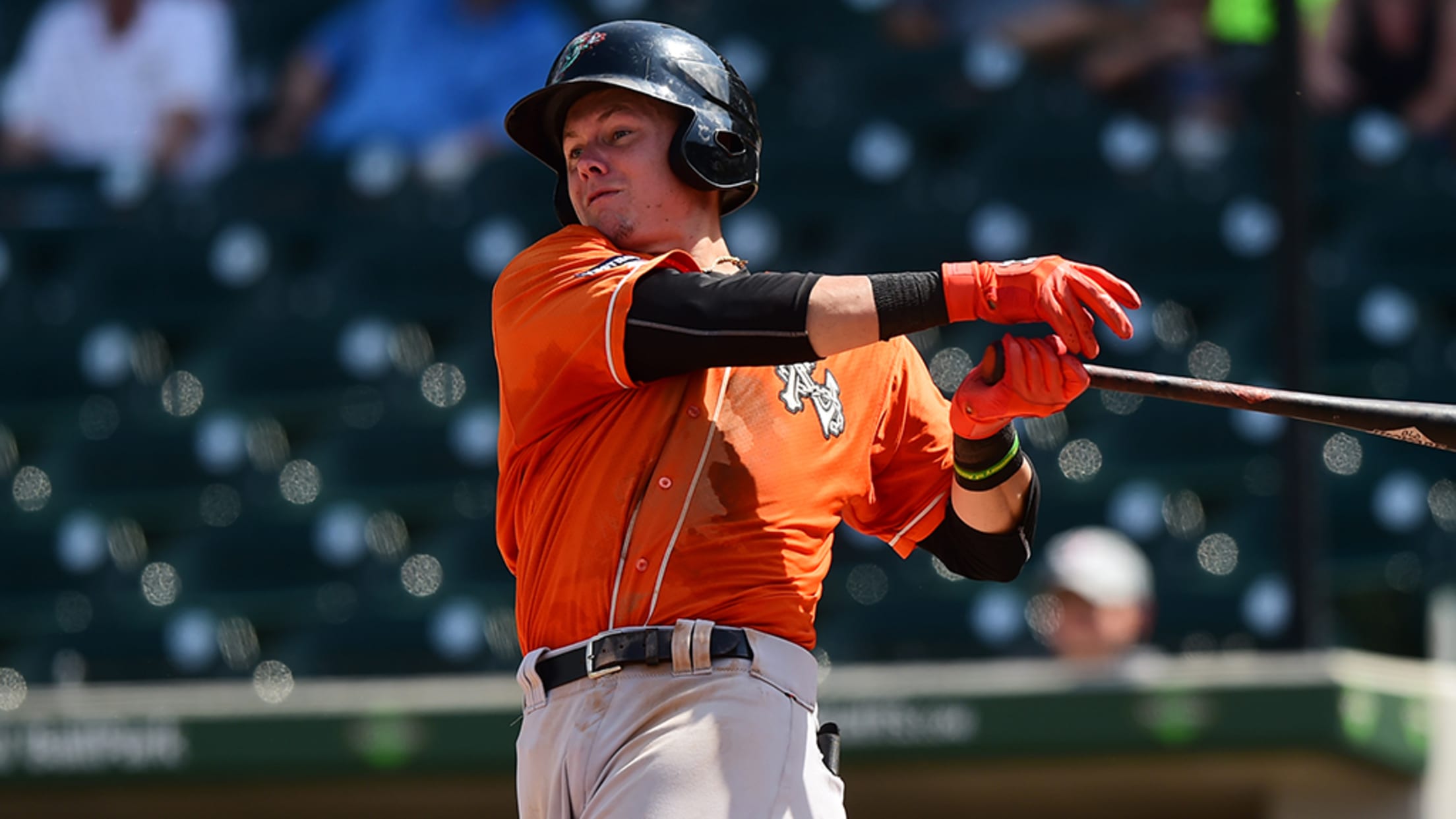 Ryan Mountcastle didn't get a Major League callup last September, but he's making it difficult for the Orioles to leave him off the team this spring.Baltimore's No. 4 prospect -- who was named International League MVP last season after hitting .312/.344/.527 with 25 homers in 127 games with Triple-A Norfolk
Mountcastle Blasts Way to IL MVP
Former Shorebird added to 40-man roster after mammoth '19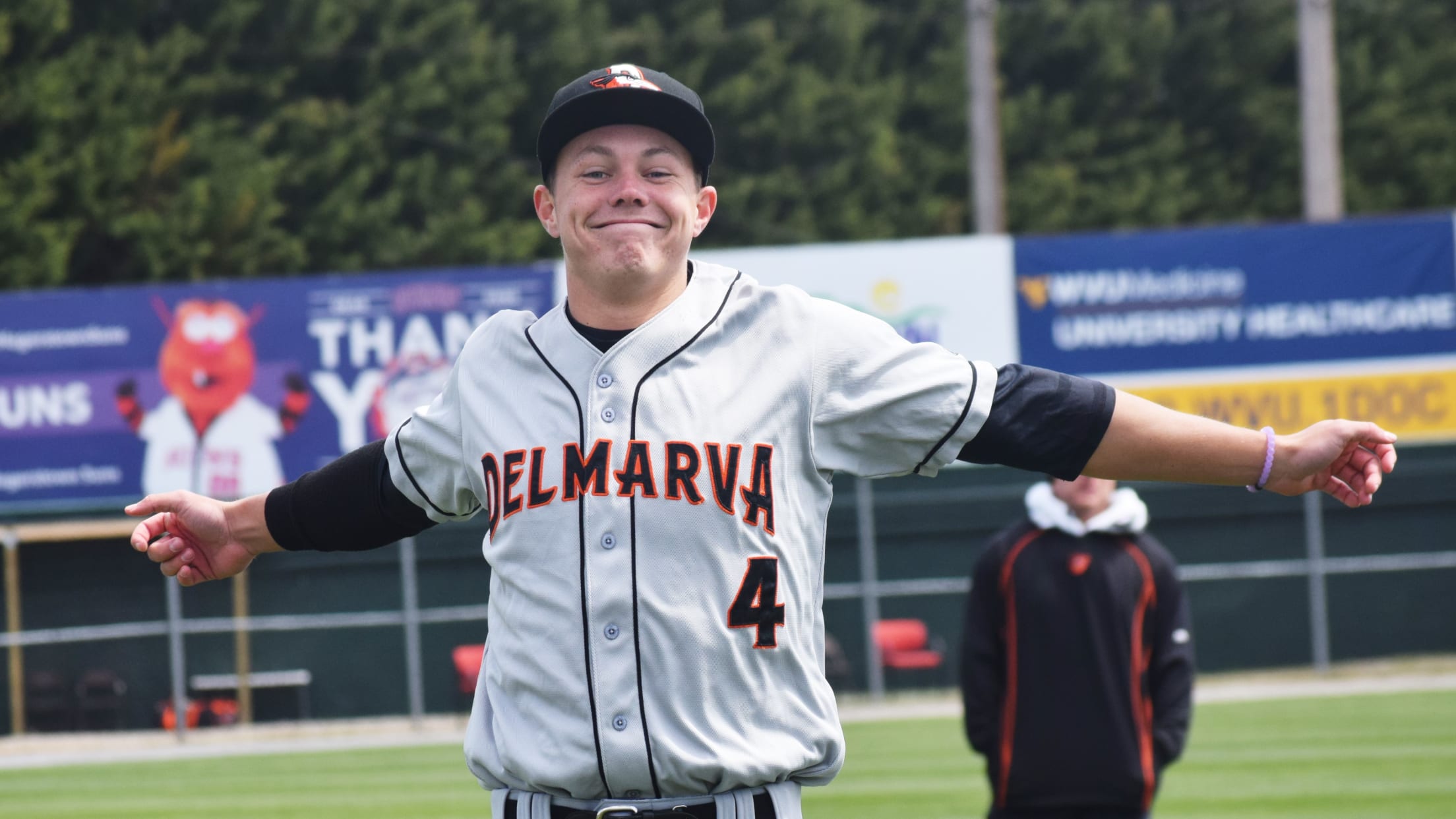 In 2019, a fresh-faced first baseman took the National League by storm, smashing home runs at a record pace and ultimately cakewalking to Rookie of the Year. The baseball world sat up and noticed as the Mets' Pete Alonso obliterated the rookie home run record and led the majors with
Rutschman, Mountcastle soar for Orioles
Baltimore's rebuild features reinforcements from near and far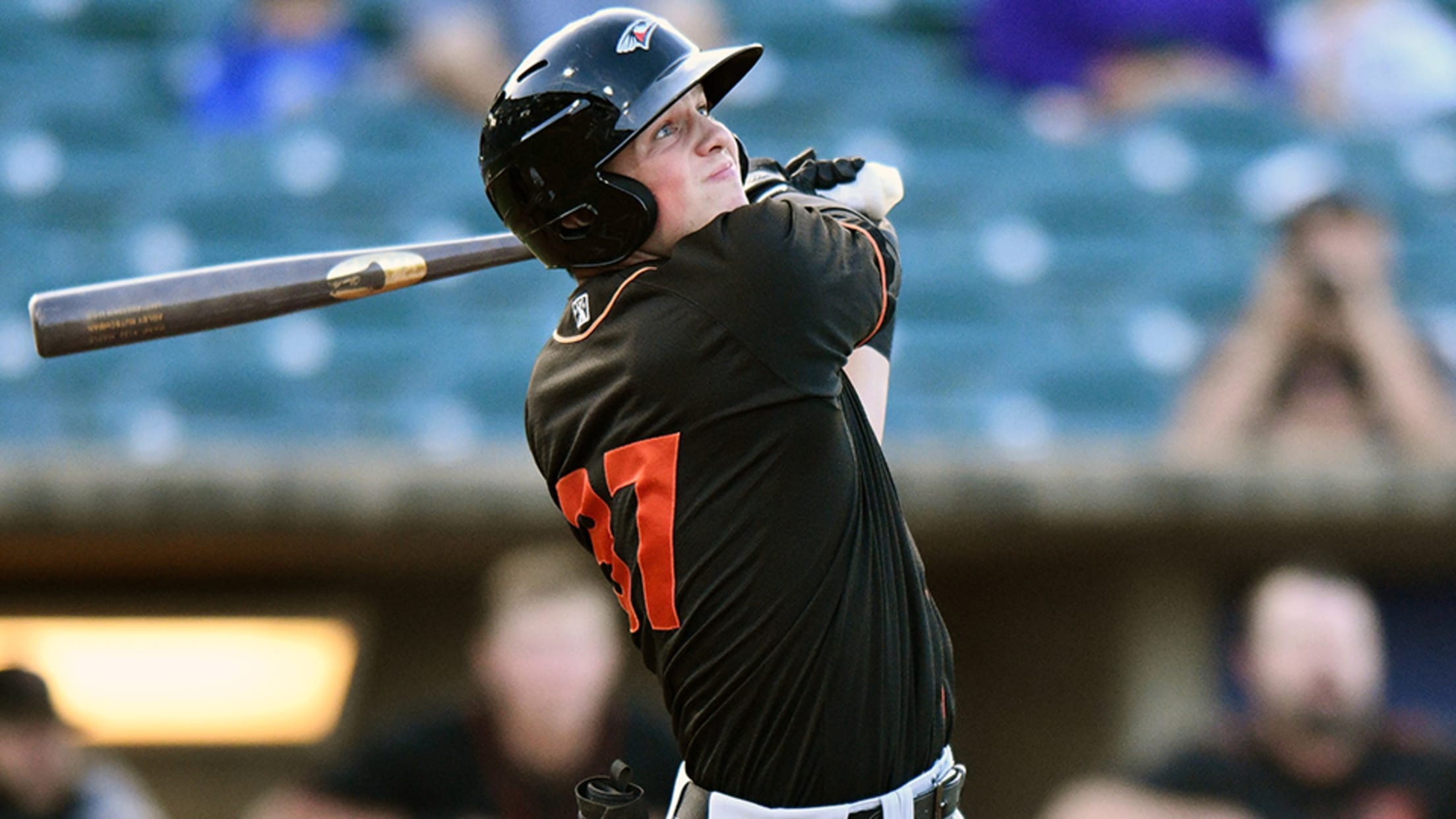 Each offseason, MiLB.com goes position by position across each system and honors the players -- regardless of age or prospect status -- who had the best seasons in their organization. Click here to locate your favorite club.The Orioles entered a rebuild last season with the trade of perennial All-Star Manny
Orioles honor Mountcastle, Rodriguez
Top prospects named Minor League Player, Co-Pitcher of Year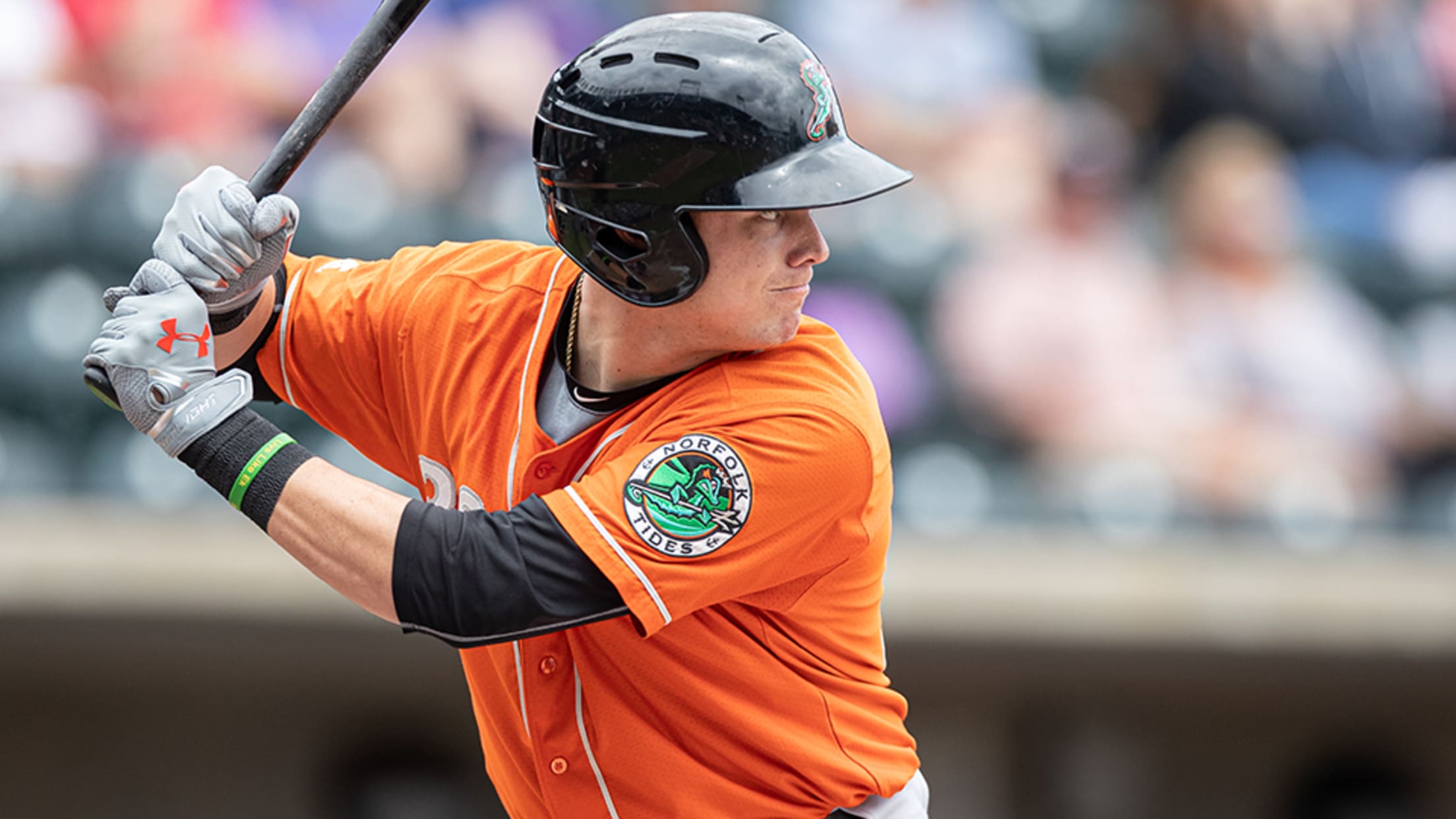 Ryan Mountcastle picked up another award on Saturday.Less than a month after he was named International League MVP, MLB.com's No. 65 overall prospect was honored by the Orioles as the Brooks Robinson Minor League Player of the Year.
Mountcastle, Keller take top IL honors
Norfolk slugger, Indy right-hander named top player, pitcher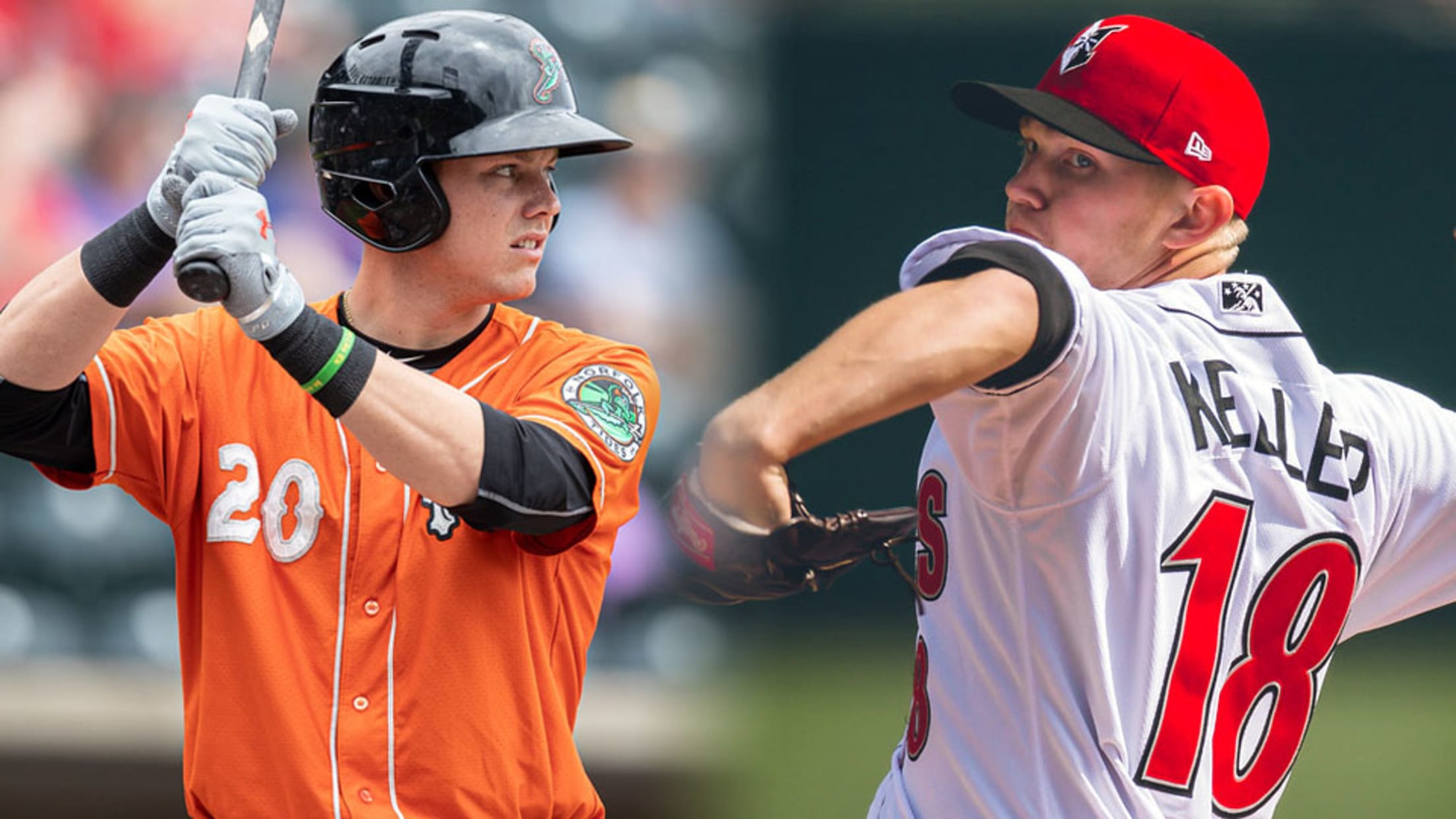 The Pacific Coast League announced its end-of-season All-Stars on Monday. Now, we know their Triple-A counterparts.Norfolk first baseman Ryan Mountcastle and Indianapolis right-hander Mitch Keller won Most Valuable Player and Most Valuable Pitcher awards, respectively, as the International League released its 2019 end-of-season All-Star list Tuesday. Louisville's Aristides Aquino (Rookie
Tides' Mountcastle homers in third straight
Orioles No. 4 prospect goes yard again, collects three more hits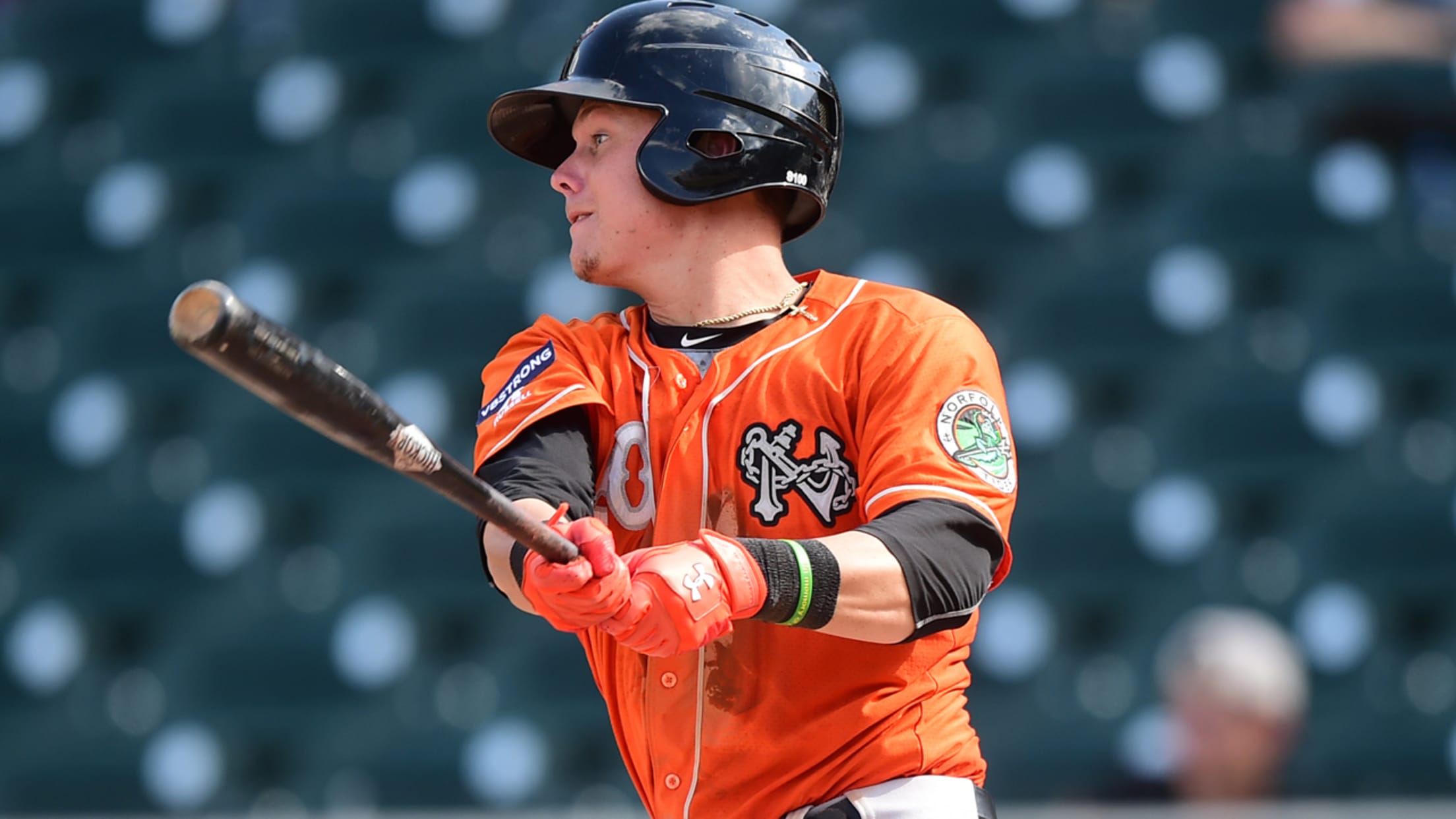 Ryan Mountcastle started the year hot and stormed into the summer the same way. As the season approaches its final stretch, he's not slowing down.MLB.com's No. 68 overall prospect homered for the third straight game as part of a three-hit night on Tuesday, helping Triple-A Norfolk to a 5-1 win
Prospect Roundup: Games of July 29
Braves' Ynoa strikes out 11; O's Mountcastle stays hot at plate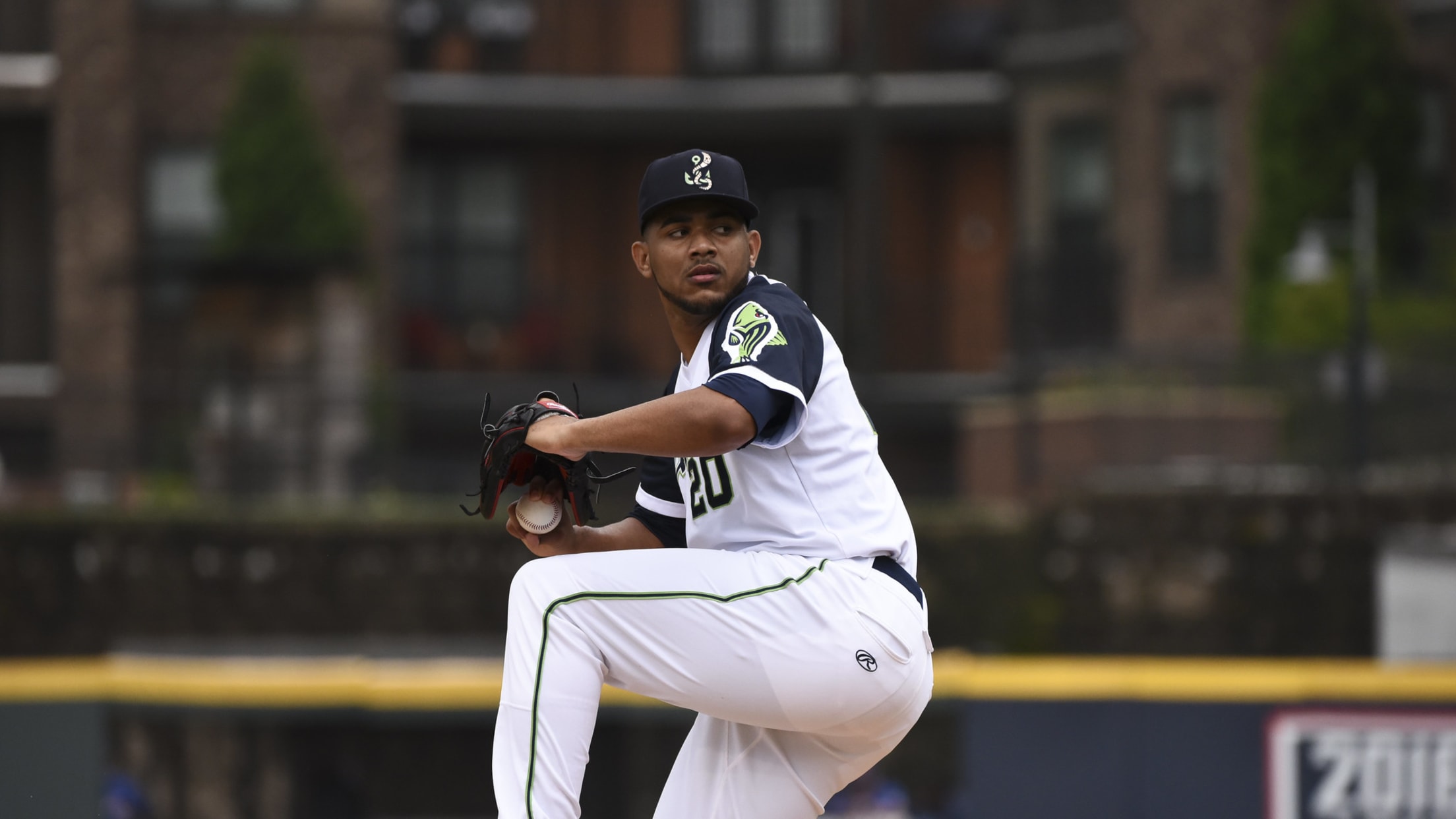 Braves RHP Huascar Ynoa, Triple-A Gwinnett: 6.2 IP, 2 H, 2 ER, 2 BB, 11 K -- Atlanta's 12th-ranked prospect carried a no-hit bid into the seventh inning and matched a career high with 11 strikeouts in Gwinnett's 6-1 loss to Durham. He yielded two walks through six frames and
Mountcastle collects four hits for Tides
Orioles No. 4 prospect batting .533 over last seven games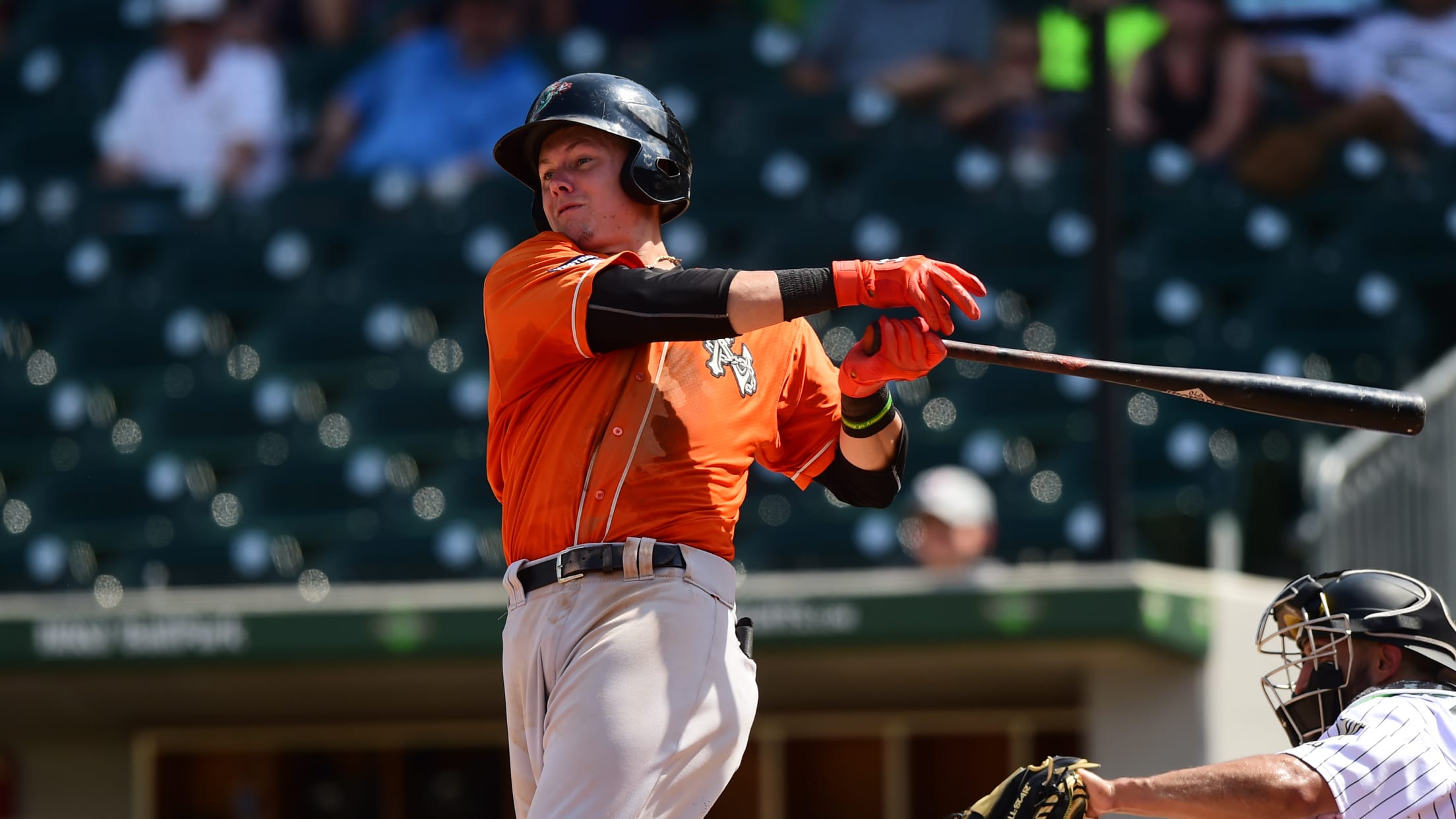 Ryan Mountcastle just keeps getting hotter and hotter.The fourth-ranked Orioles prospect went 4-for-5 with a double and an RBI to power Triple-A Norfolk to a 4-1 win over Lehigh Valley on Saturday at Coca-Cola Park. It was his second four-hit game of the season, the first coming on May 1.
Mountcastle slugs way to new ground
No. 2 Orioles prospect parks two, already has career-high 19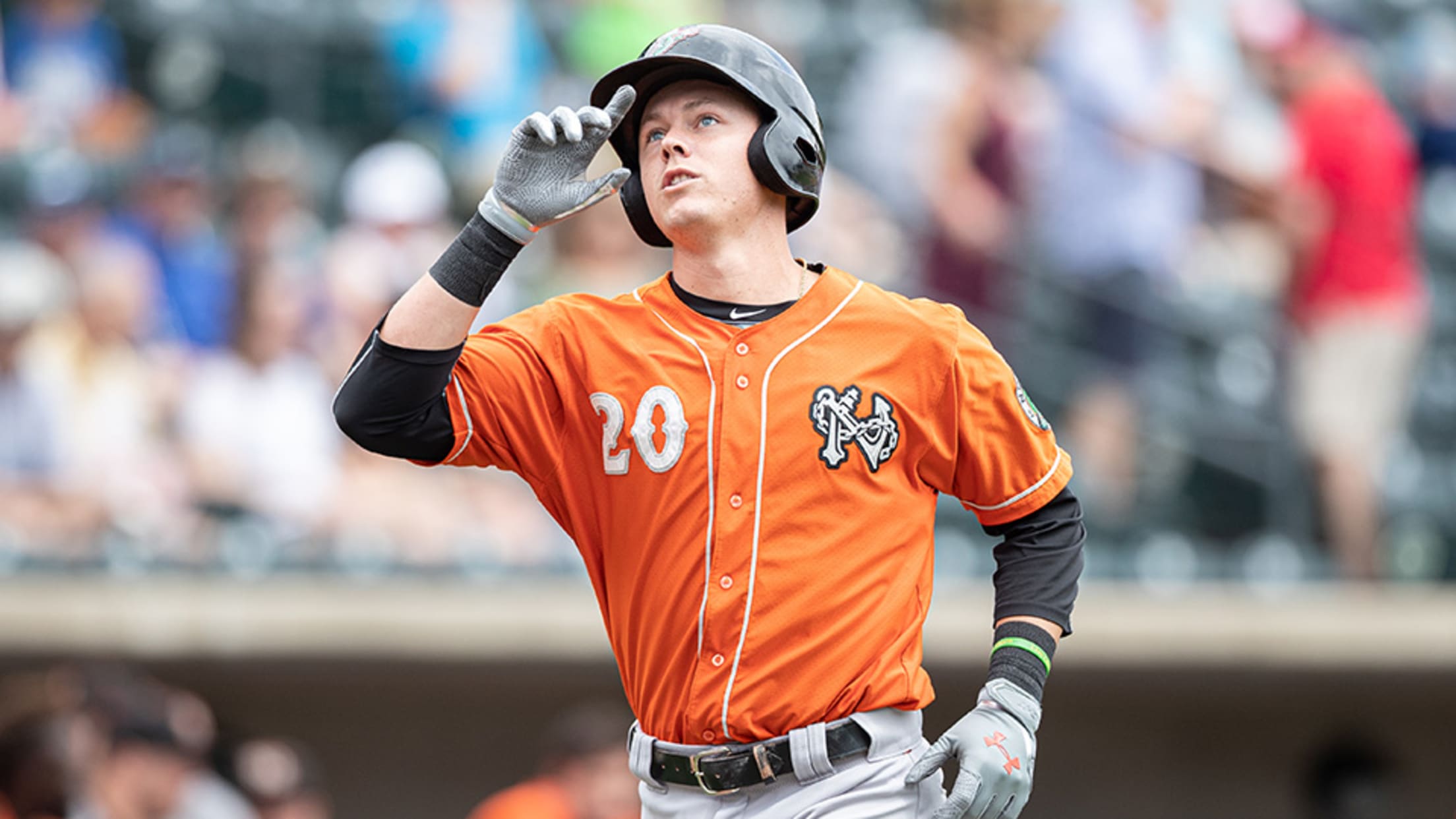 As Ryan Mountcastle inches ever closer to reaching the big leagues, he's continued to provide a productive bat for Triple-A Norfolk. On Thursday, MLB.com's No. 53 overall prospect showed why he's on the cusp of the next step.Mountcastle collected his second multi-homer game of the season, going deep twice while
IL notes: Mountcastle looking for a home
Orioles No. 2 prospect raking while playing first base, left field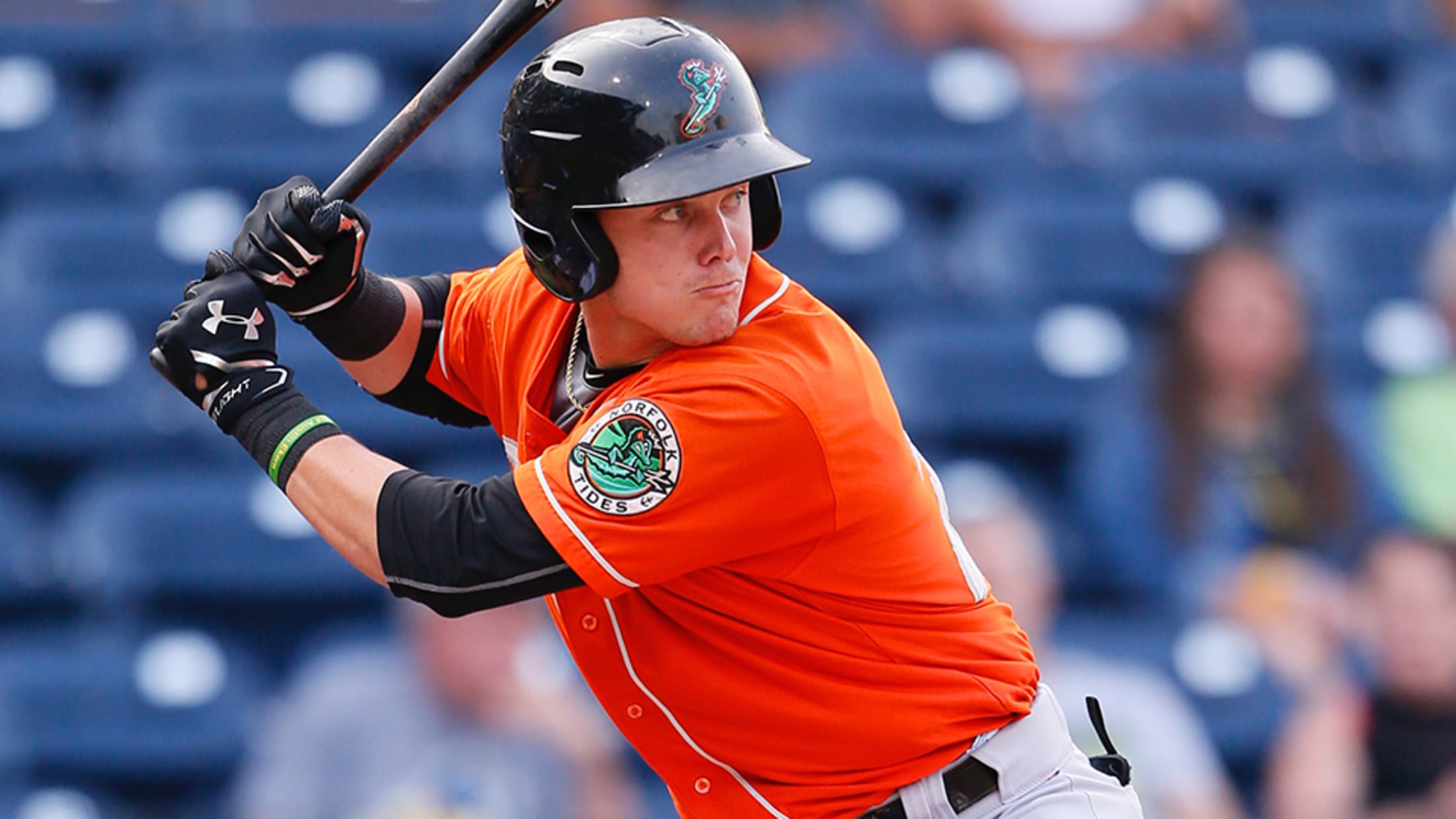 Settling on a position for Ryan Mountcastle might be the only issue that hasn't been solved.In his first Triple-A campaign, the Orioles' No. 2 prospect has demonstrated a consistent hitting stroke for the Norfolk Tides. And while this also has been Mountcastle's first season as a first baseman, he has dabbled
Keller, Mountcastle headline IL All-Stars
Top-100 prospects headed to face PCL in El Paso on July 10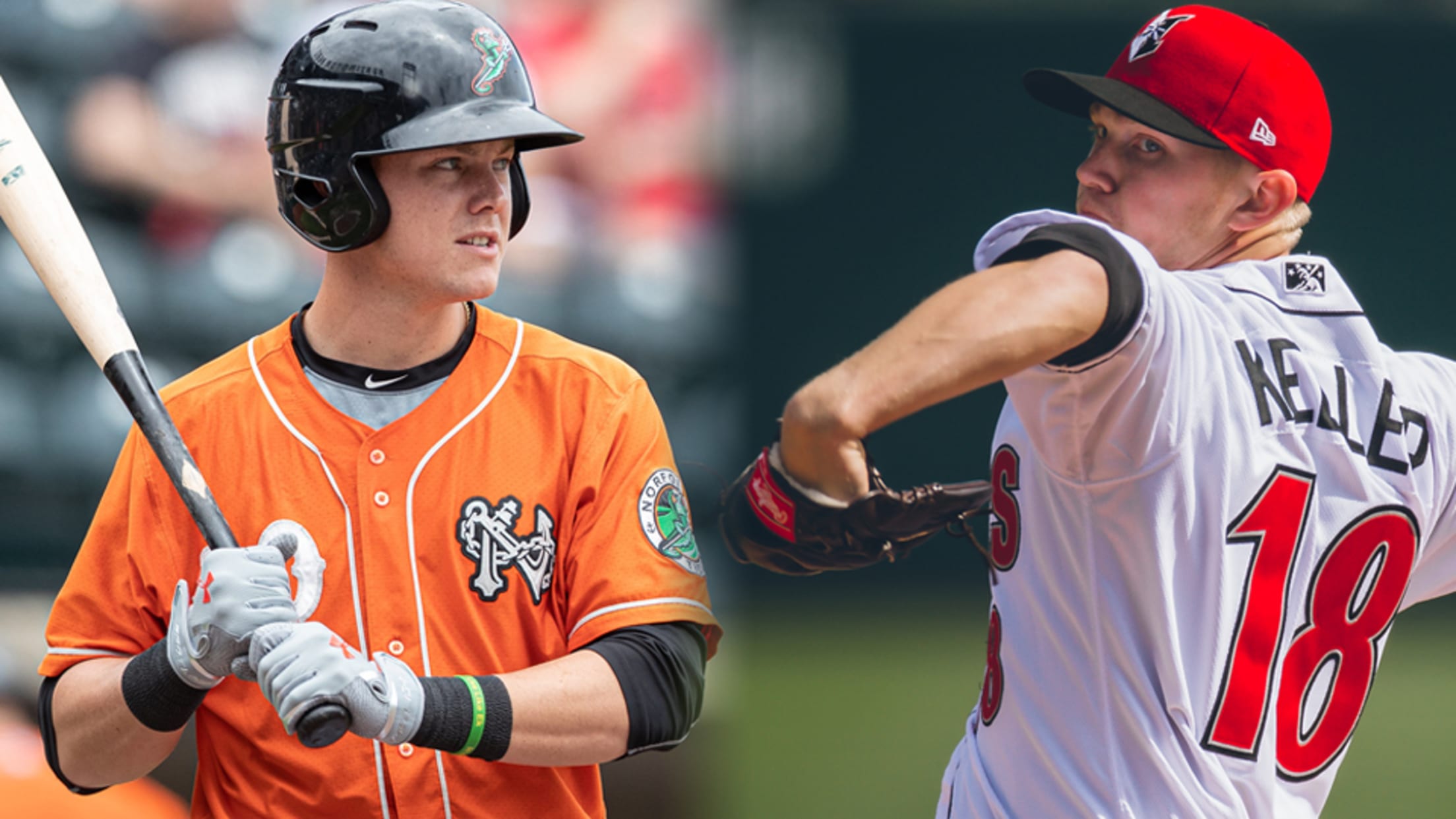 The Pacific Coast League All-Stars were announced Wednesday. Now, we know their opponents.Pirates right-hander Mitch Keller (No. 17 overall) and Orioles infielder Ryan Mountcastle (No. 55) lead this year's International League team set to face the PCL in the Triple-A All-Star Game at El Paso's Southwest University Park on July
'Folk lore: Mountcastle swats three homers
Top Orioles prospect first Tides' player to achieve feat since '05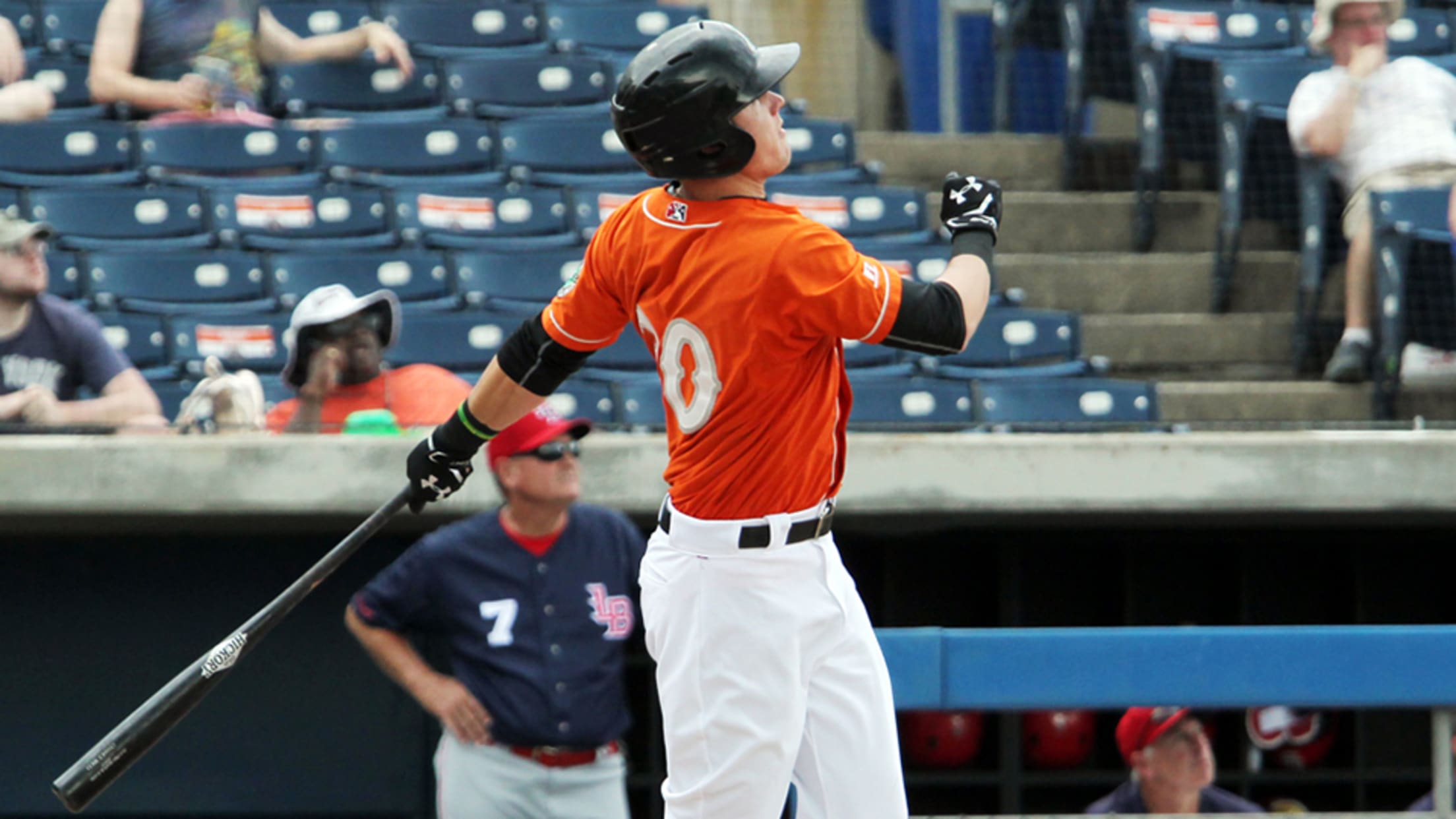 Ryan Mountcastle ended Saturday's game against Louisville with a walk-off home run. On Sunday, he picked up right where he left off.Baltimore's top prospect cracked three homers and drove in five runs, leading Triple-A Norfolk to a 11-5 victory over Louisville at Harbor Park.
Prospect Roundup: Games of May 15
M's Dunn posts six zeros; O's Mountcastle collects three hits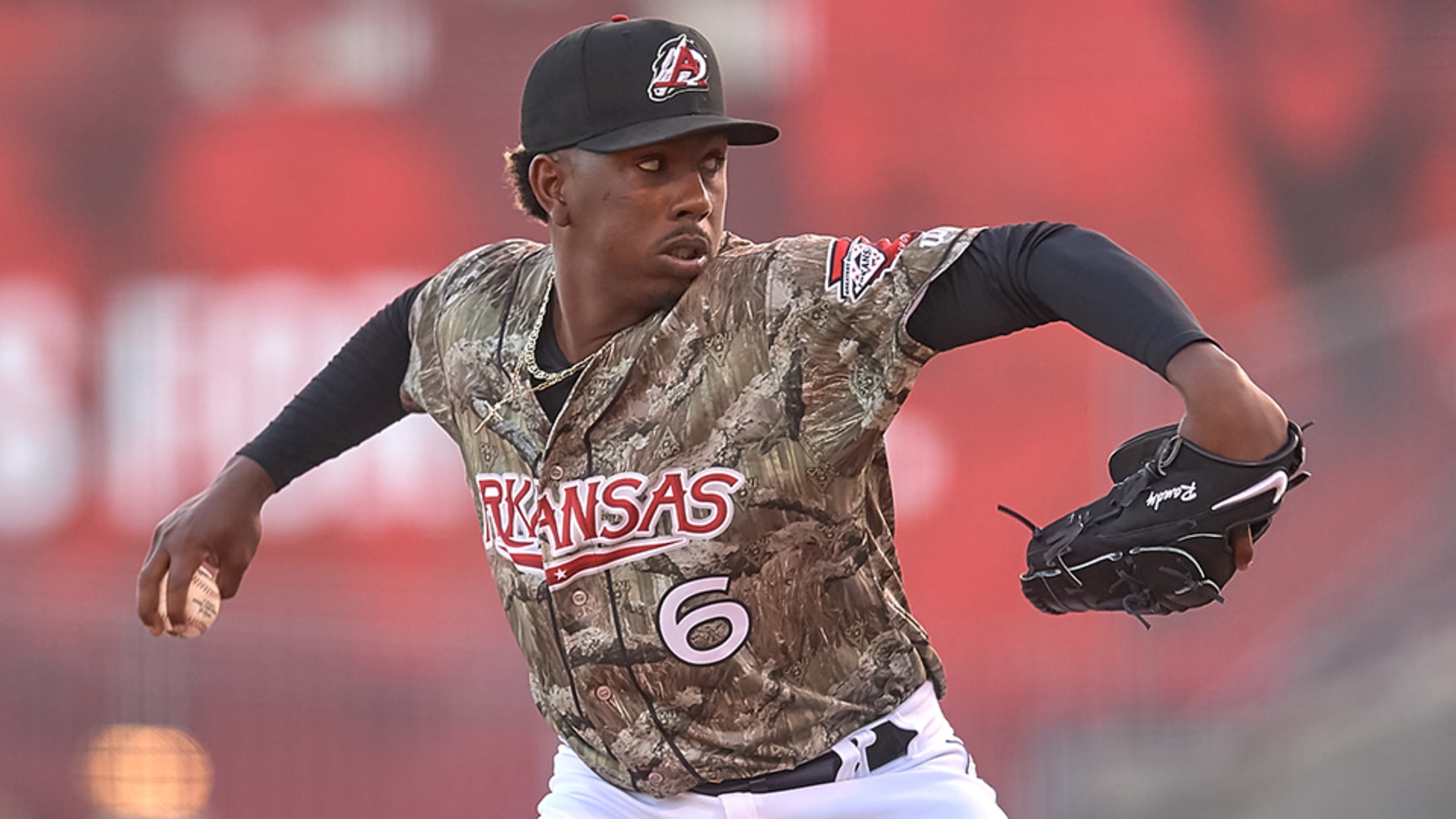 Mariners RHP Justin Dunn, Double-A Arkansas: 6 IP, 4 H, 0 R, 7 K -- One start after yielding six runs -- four earned -- over two innings, the third-ranked Seattle prospect rebounded with his second scoreless outing of the season. Dunn allowed two singles in the first but gave up
Prospect Roundup: Games of May 3
D-backs' Chisholm goes deep; O's Mountcastle keeps rolling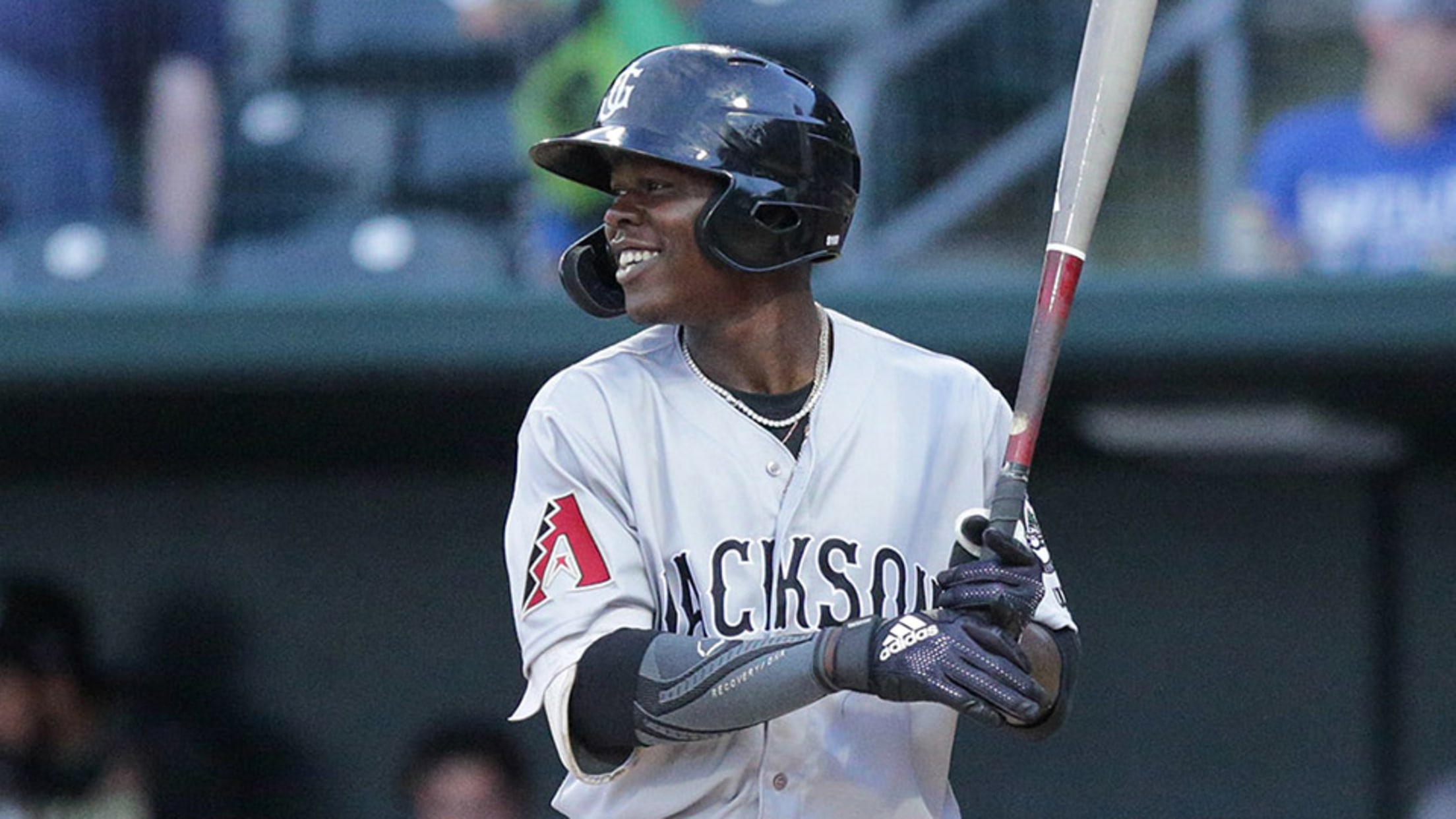 D-backs SS Jazz Chisholm, Double-A Jackson: 2-for-5, HR, 3 RBIs, 2 R, 1 BB -- It's been all or nothing for Chisholm to start the season. Without a hit in his previous two games, the top D-backs prospect joined the fun in Jackson's six-run first inning against Tennessee by lining
Prospect Roundup: Games of May 2
Marsh on solid ground with four hits, Mountcastle stays hot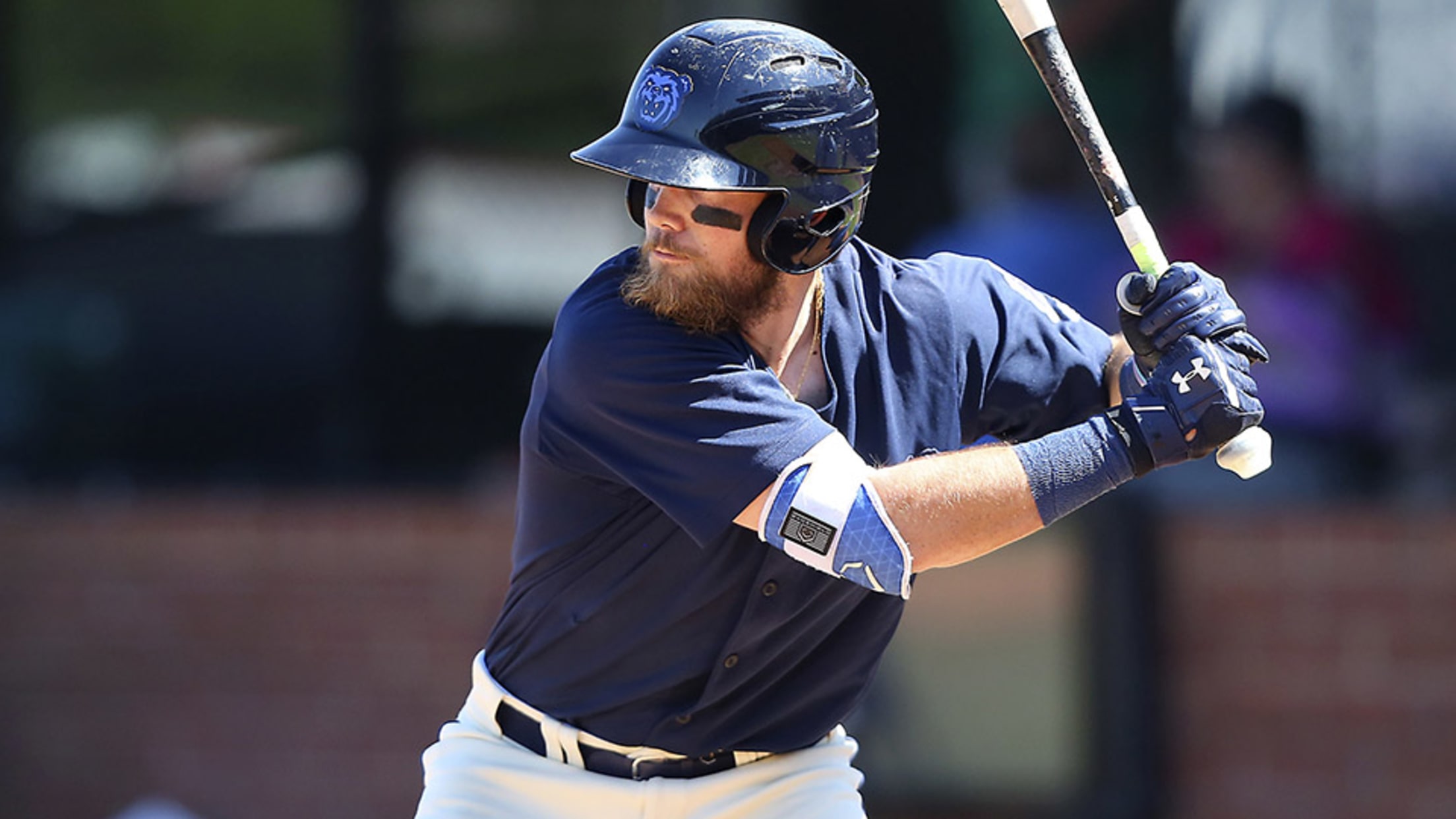 Angels OF Brandon Marsh, Double-A Mobile: 4-for-5, 2B, RBI, SB -- The No. 3 Angels prospect snapped out of a 3-for-19 funk with the sixth four-hit game of his career. Marsh singled in each of his first three at-bats before providing an insurance run with an RBI double in the sixth
Prospect Roundup: Games of May 1
O's Mountcastle collects four hits; Jays' Pearson throws heat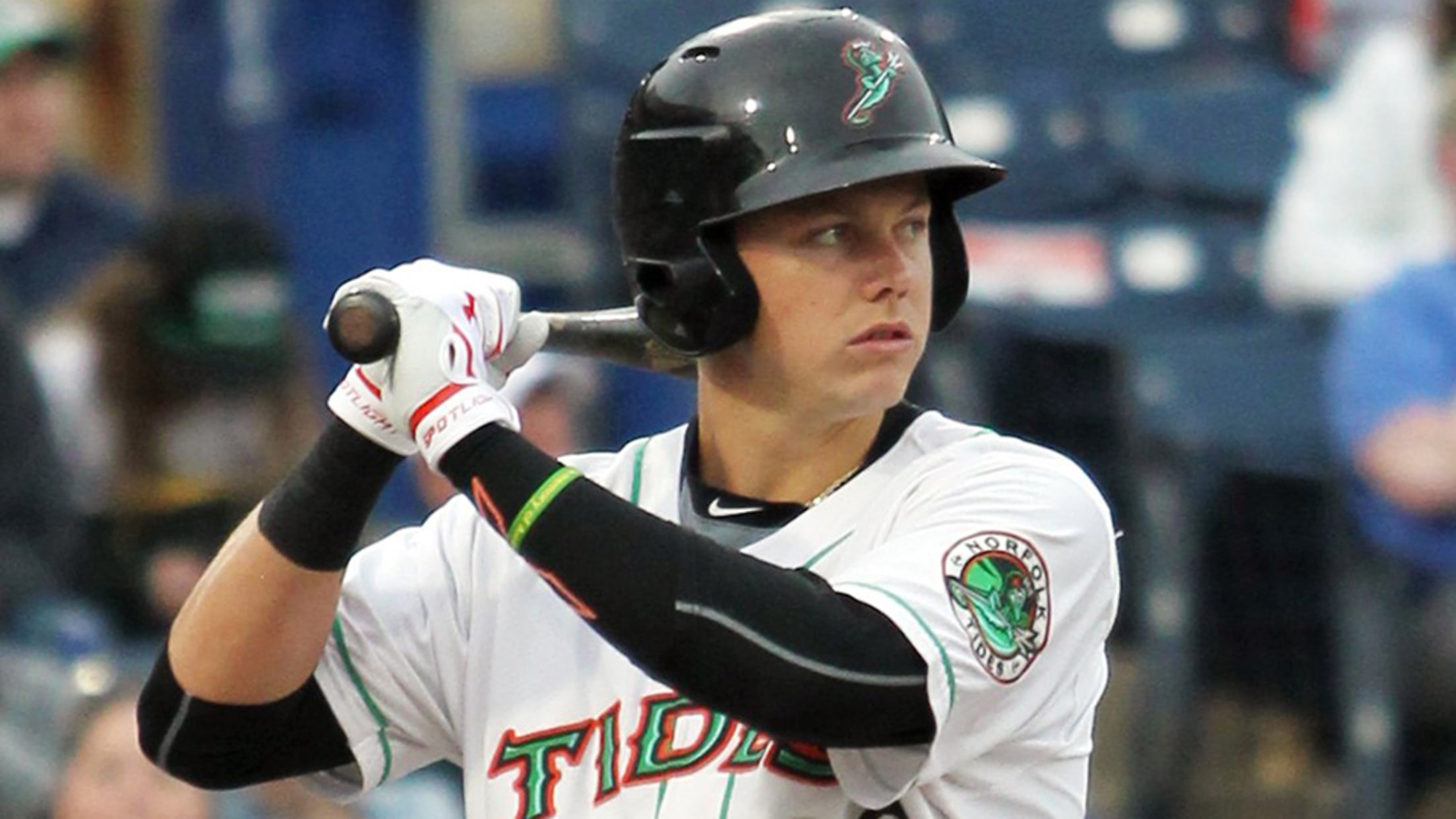 Orioles 1B Ryan Mountcastle, Triple-A Norfolk: 4-for-5, 2 RBIs -- Baltimore's No. 2 prospect picked up where he left off in April with a strong start to May, notching his first four-hit game of the season. Mountcastle had knocks in the first, third, seventh and ninth innings to finish off his
Prospect Roundup: Games of April 28
Dodgers' May posts five zeros; O's Mountcastle gets three hits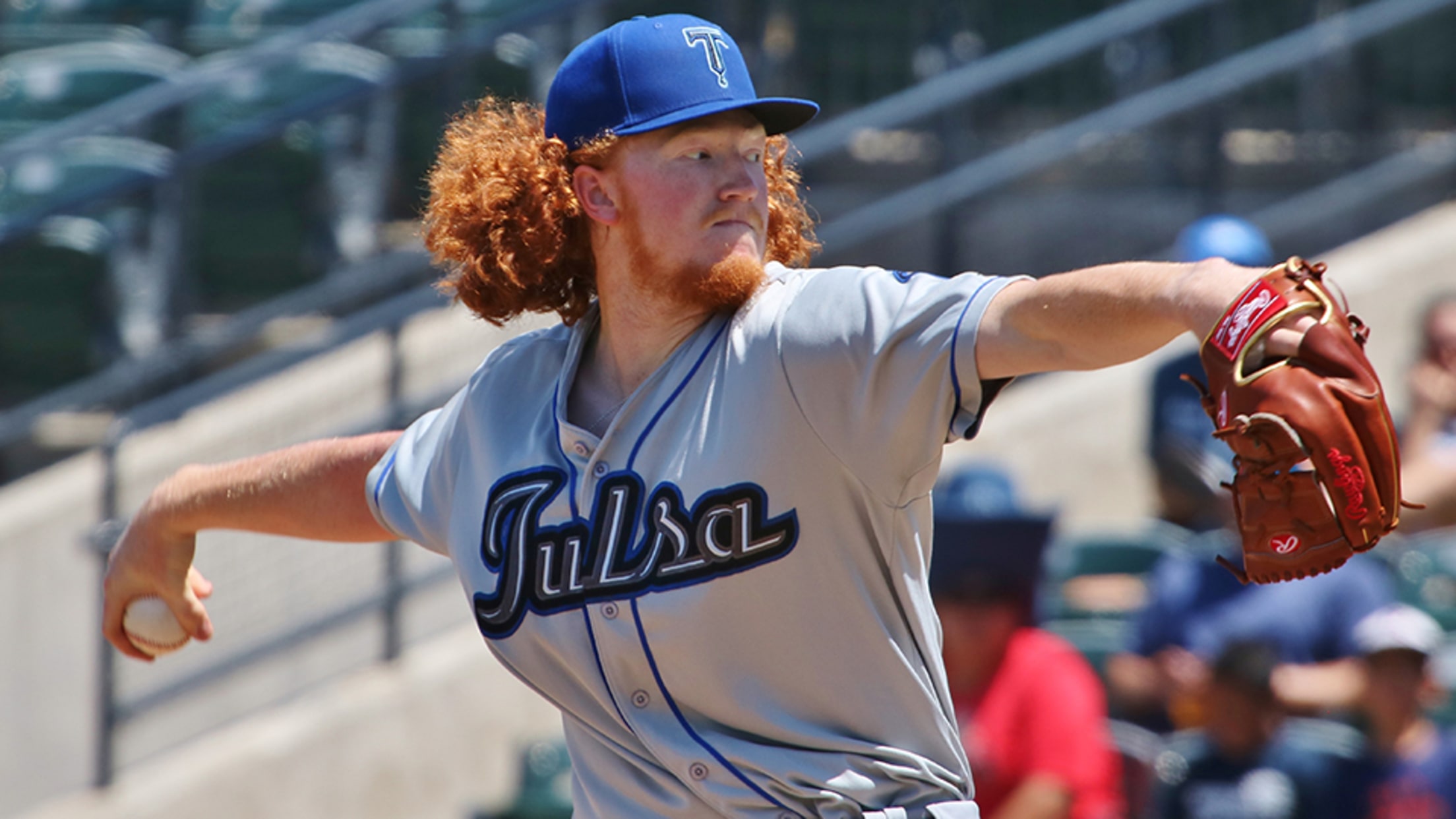 Dodgers RHP Dustin May, Double-A Tulsa: 5.0 IP, 4 H, 0 R, 1 HB, 1 BB, 7 K -- The Dodgers' No. 2 prospect picked up his second win of the season in the Drillers' 5-0 blanking of Corpus Christi. May (2-1) needed all of 11 pitches to get through