Prospects in the Mariners' 2020 player pool
Reloaded system has Seattle excited, ready for this year and beyond
As part of the new rules for the 2020 Major League season, each of the 30 organizations will maintain a 60-man player pool for the duration of the campaign. Some members of the player pool will feature on the active Major League roster while others will work out at an
Kelenic, Rodriguez lead M's into new era
Outfielders dazzle in breakout seasons; Gilbert shines on hill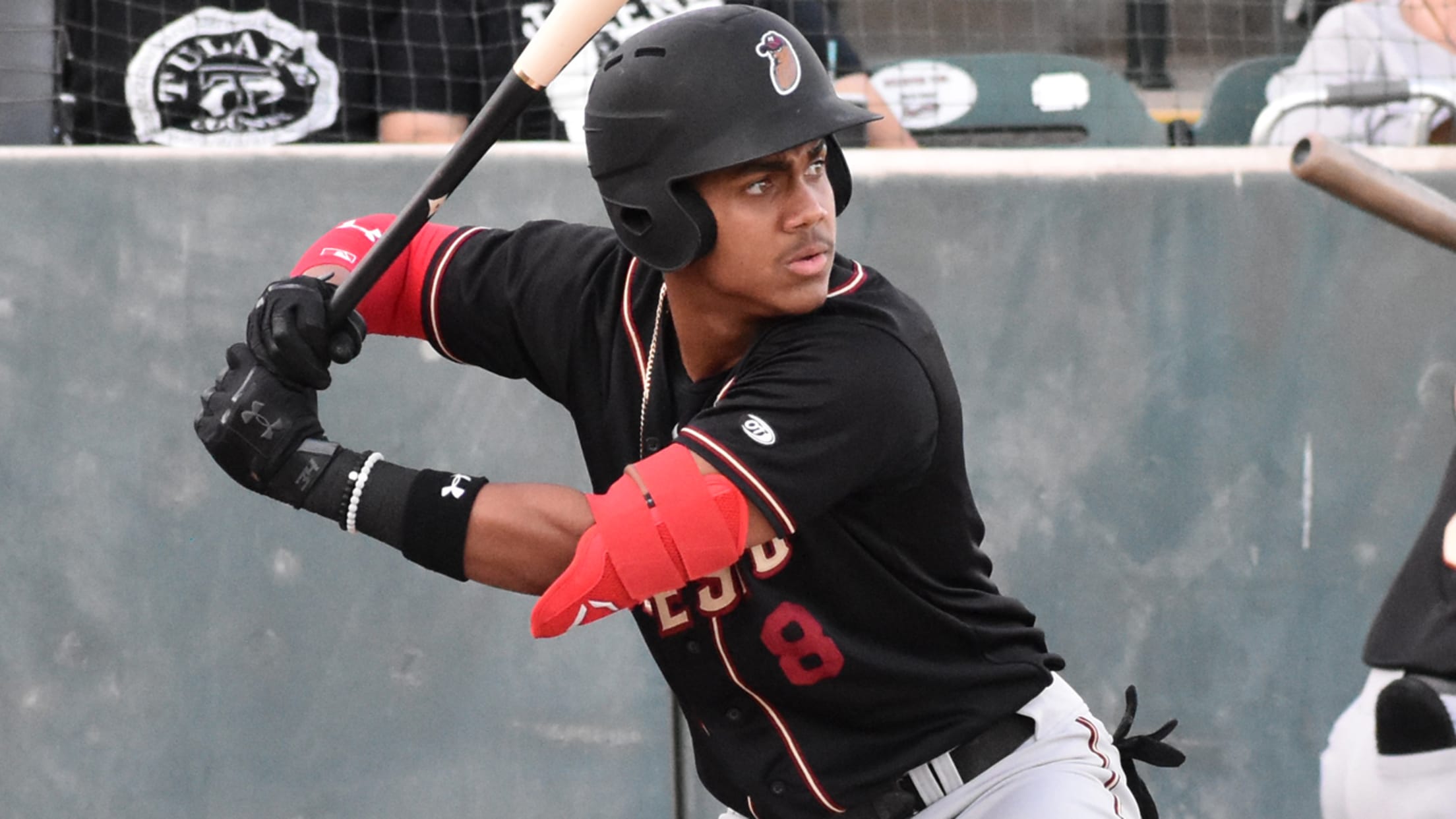 Each offseason, MiLB.com goes position by position across each system and honors the players -- regardless of age or prospect status -- who had the best seasons in their organization. Click here to locate your favorite club.After a scorching start to the 2019 season at the big league level, the Mariners
Raleigh, bullpen pace Arkansas in semis
No. 7 Mariners prospect draws key walk, hurlers spin late zeros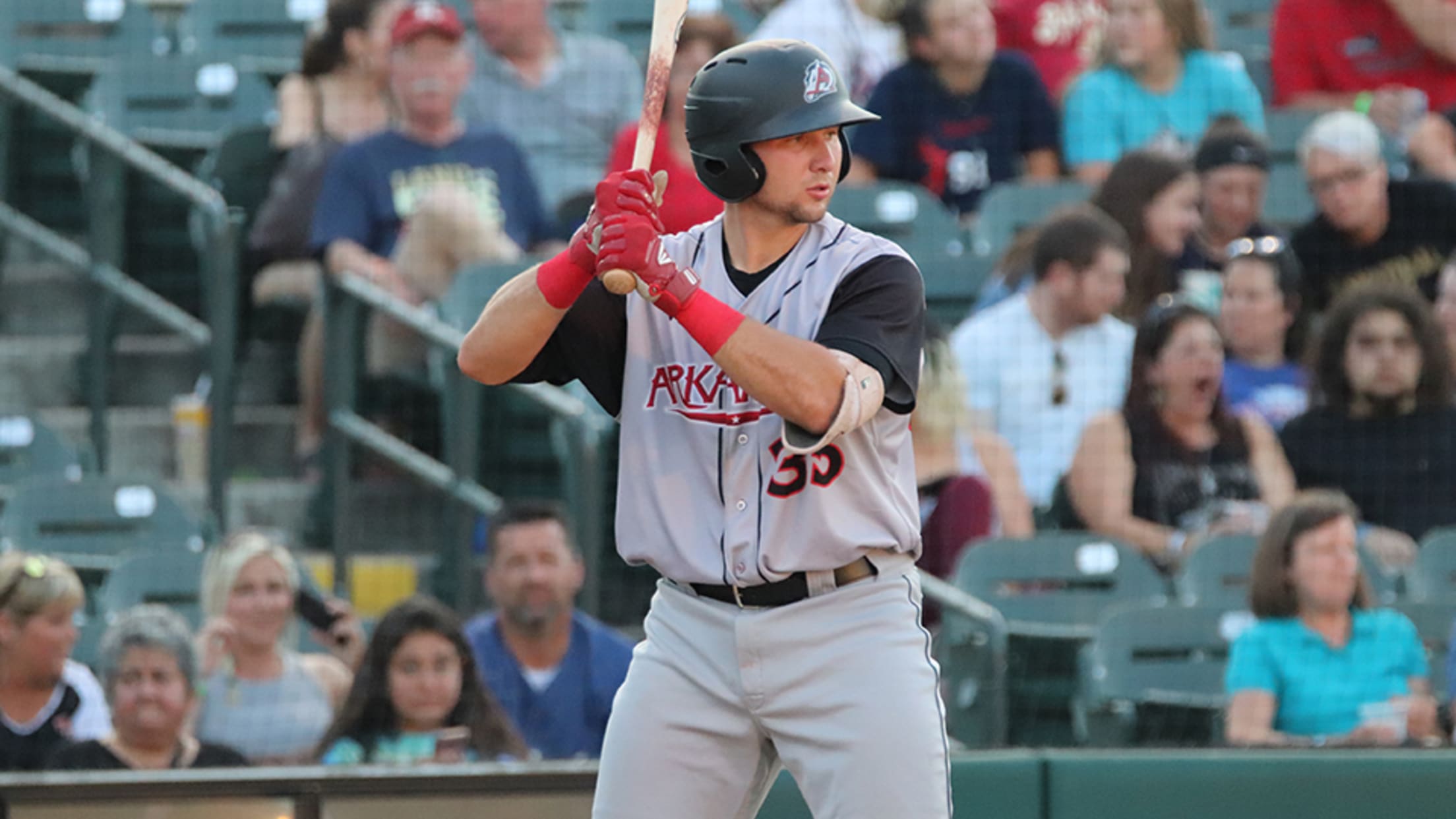 Cal Raleigh didn't record a hit in the Texas League semifinals opener, but he helped Double-A Arkansas take the edge in the series. The seventh-ranked Mariners prospect walked and scored the winning run in the eighth inning and the Travelers bullpen posted four hitless innings in Arkansas' 2-1 victory over Tulsa
Prospect Roundup: Games of August 29
Home runs aplenty for Indians' Bradley, Dodgers' Downs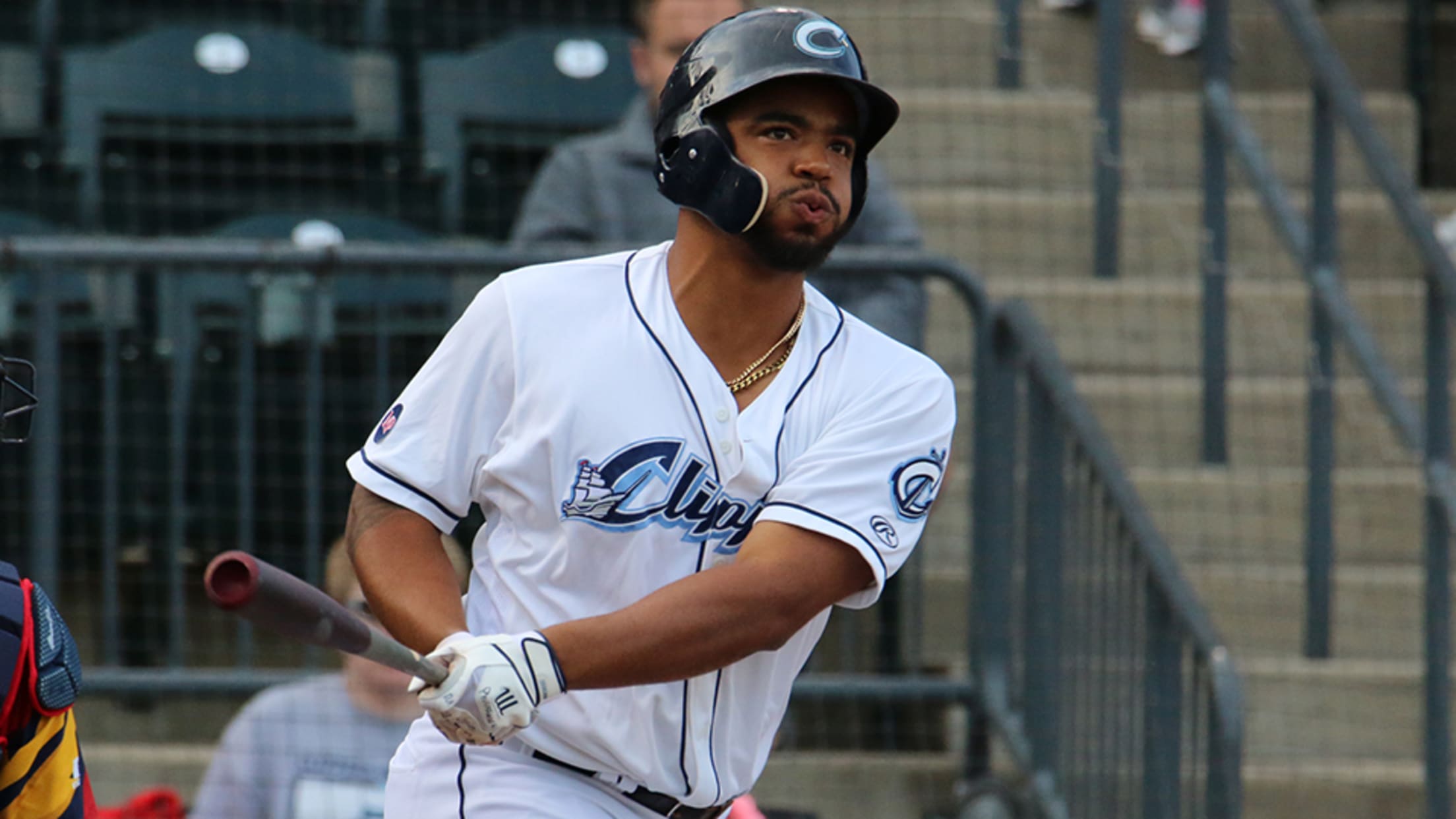 Indians 1B Bobby Bradley: 4-for-5, 2 HR, 2B, 4 RBI, 2 R -- Cleveland's No. 7 prospect matched a season high with eleven total bases in the Clippers' 9-1 rout of Louisville. He ripped solo shots in both the fourth and sixth innings, and drove in the final two runs
Comeback Win Gives Series to Travs
Cal Raleigh and Luis Liberato homer in win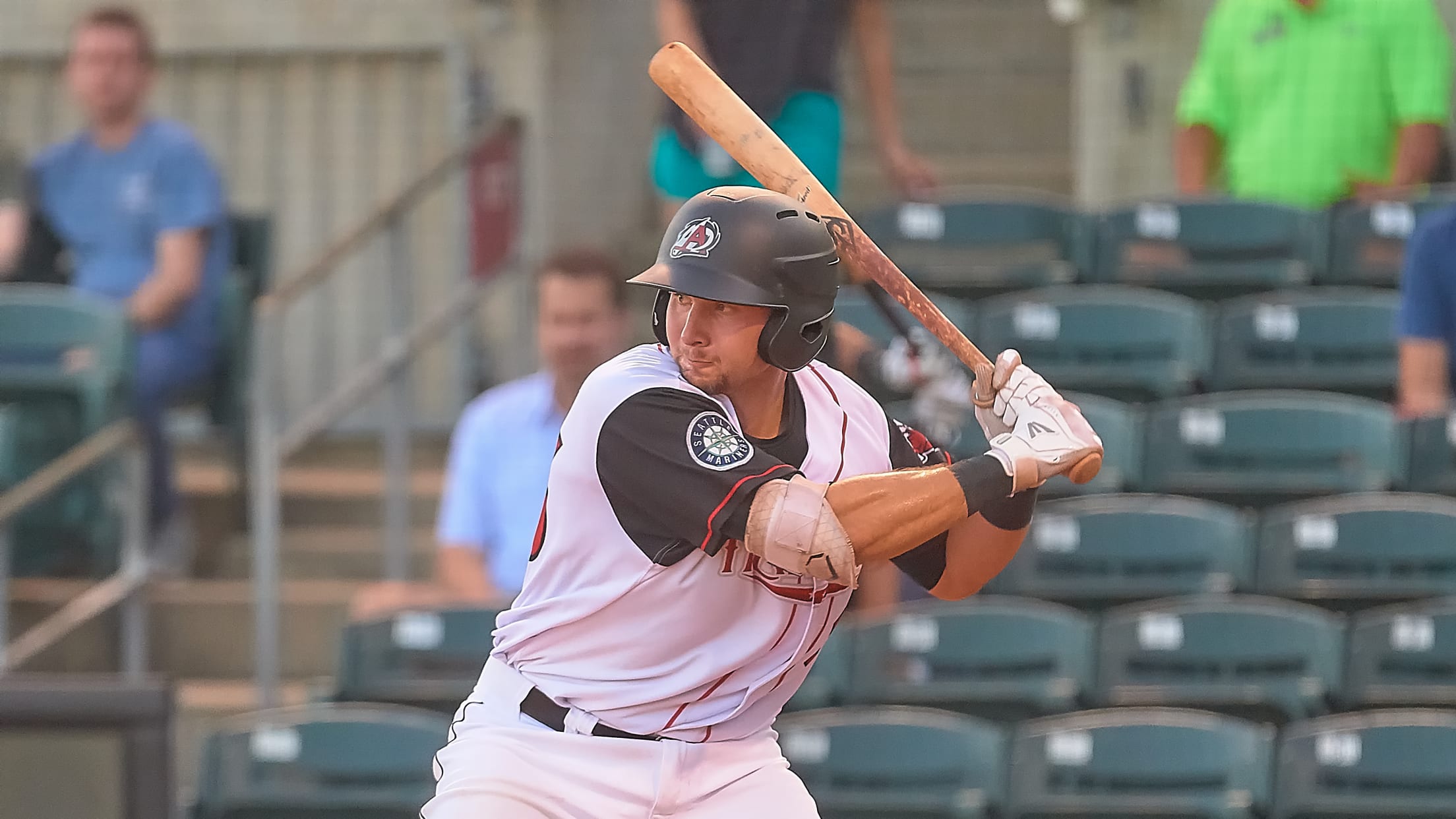 Corpus Christi, TX-The Arkansas Travelers came back from three runs down for an 8-6 win over the Corpus Christi Hooks on Thursday night. The victory gave the Travs the win in the series, three games to one. All nine innings featured at least one team scoring but only the third
Travs Pitch Lights Out in Win Over Hooks
Win comes with 20 minute power delay in seventh inning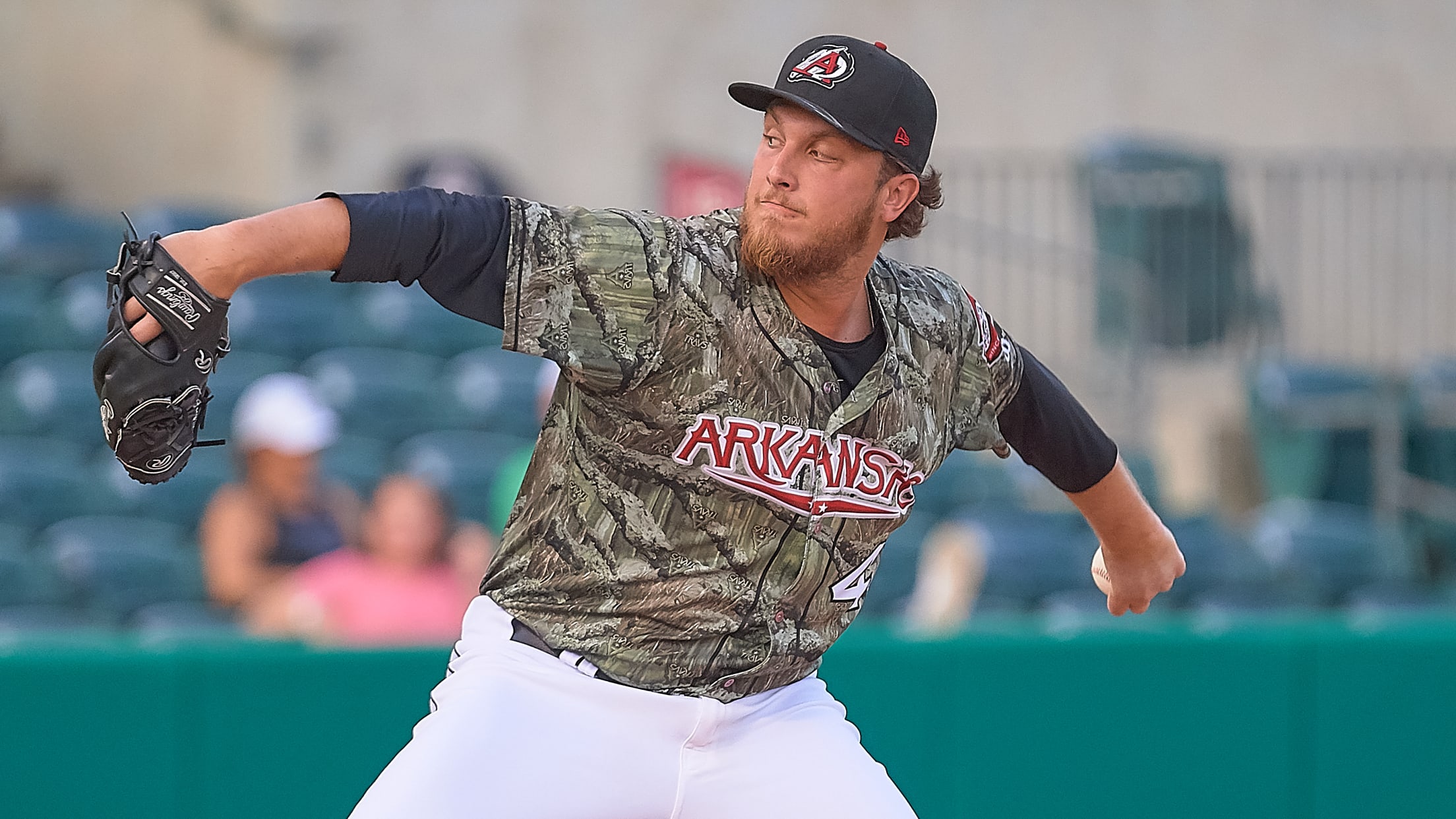 Corpus Christi, TX-The Arkansas Travelers pitching staff was perfect for the first six innings in a 5-2 victory over the Corpus Christi Hooks that included a 20 minute delay for a power outage in the top of the seventh inning. Justin Dunn struck out eight over the first four innings
Gilbert Deals and Travs Hit Three Homers in Win
Arkansas avoids sweep with win at Springfield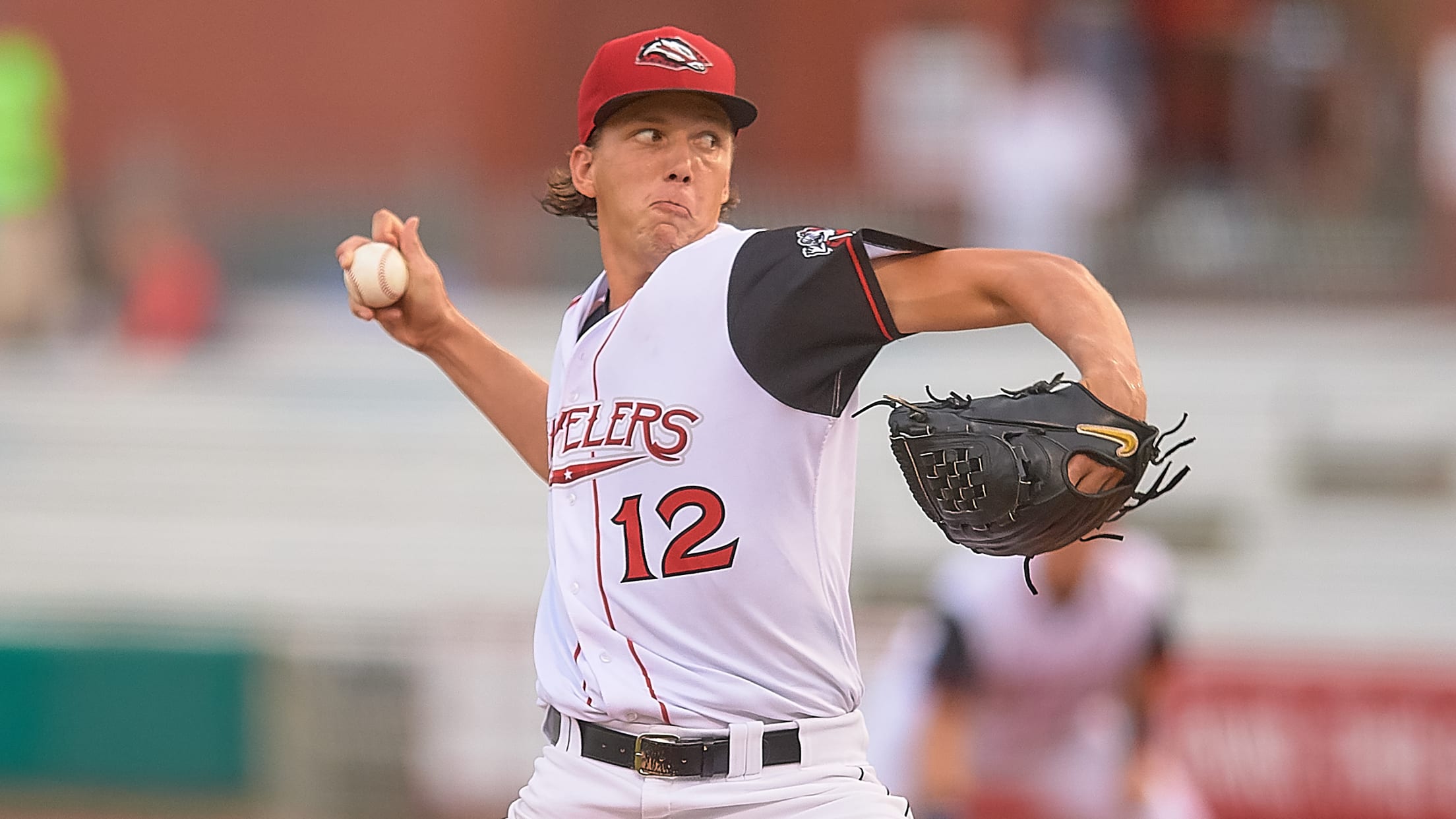 Springfield, MO-The Arkansas Travelers staved off a sweep and defeated the Springfield Cardinals, 7-1, on Sunday. Logan Gilbert dealt five shutout innings with eight strikeouts while allowing only two hits and three walks on his way to win number four with Arkansas. Kyle Lewis, Cal Raleigh and Logan Taylor all
Travs Belt Four Homers to Win Fifth Straight
Travelers have won 70 games in 2019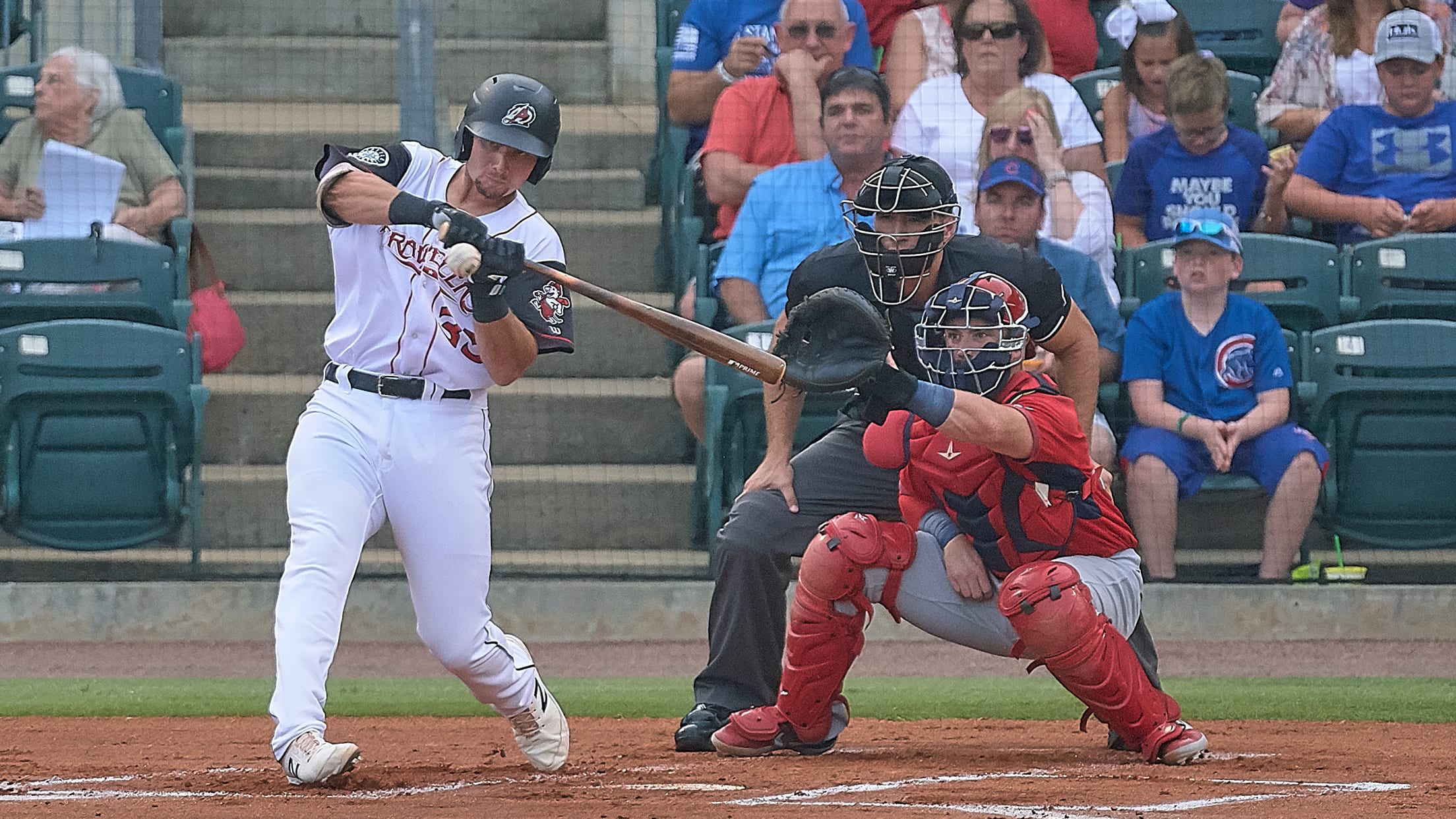 Springfield, MO-The Arkansas Travelers won their fifth consecutive game and 70th overall as they took down the Springfield Cardinals, 6-1 on Thursday night. The Travs hit four home runs, accounting for their first five runs of the night. Logan Gilbert earned the win for Arkansas working five innings and giving
Travs Sweep Naturals Out of Town
Cal Raleigh homers and Ljay Newsome fires six scoreless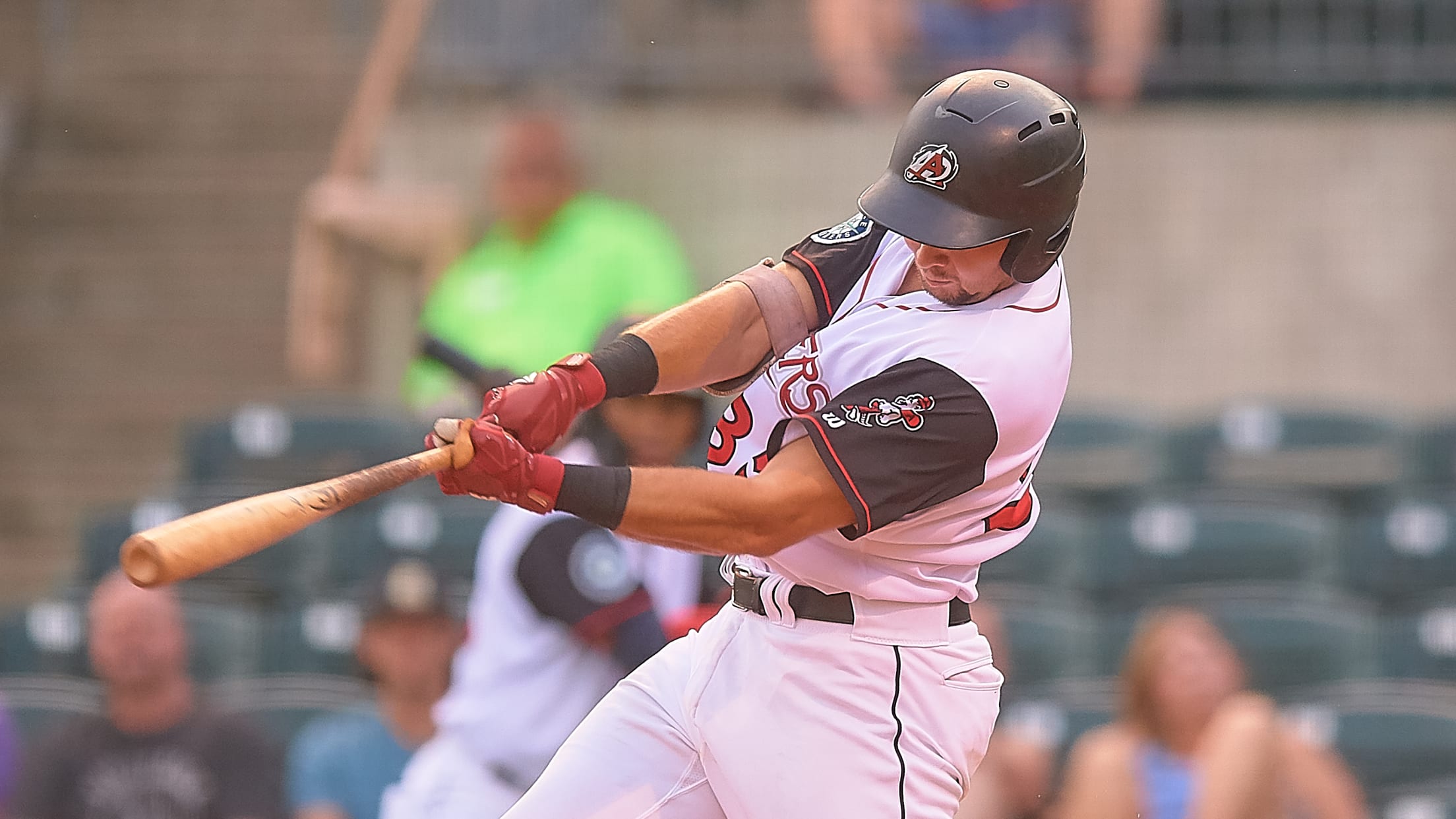 North Little Rock, AR-The Arkansas Travelers played another well-rounded game and finished off a sweep of the Northwest Arkansas Naturals, 4-1, on Wednesday night at Dickey-Stephens Park. Ljay Newsome earned the win on the mound by firing six shutout innings on just 66 pitches. The offense struck early with a
Cards Stifle Travs, 2-1
Logan Gilbert pitches seven innings in the loss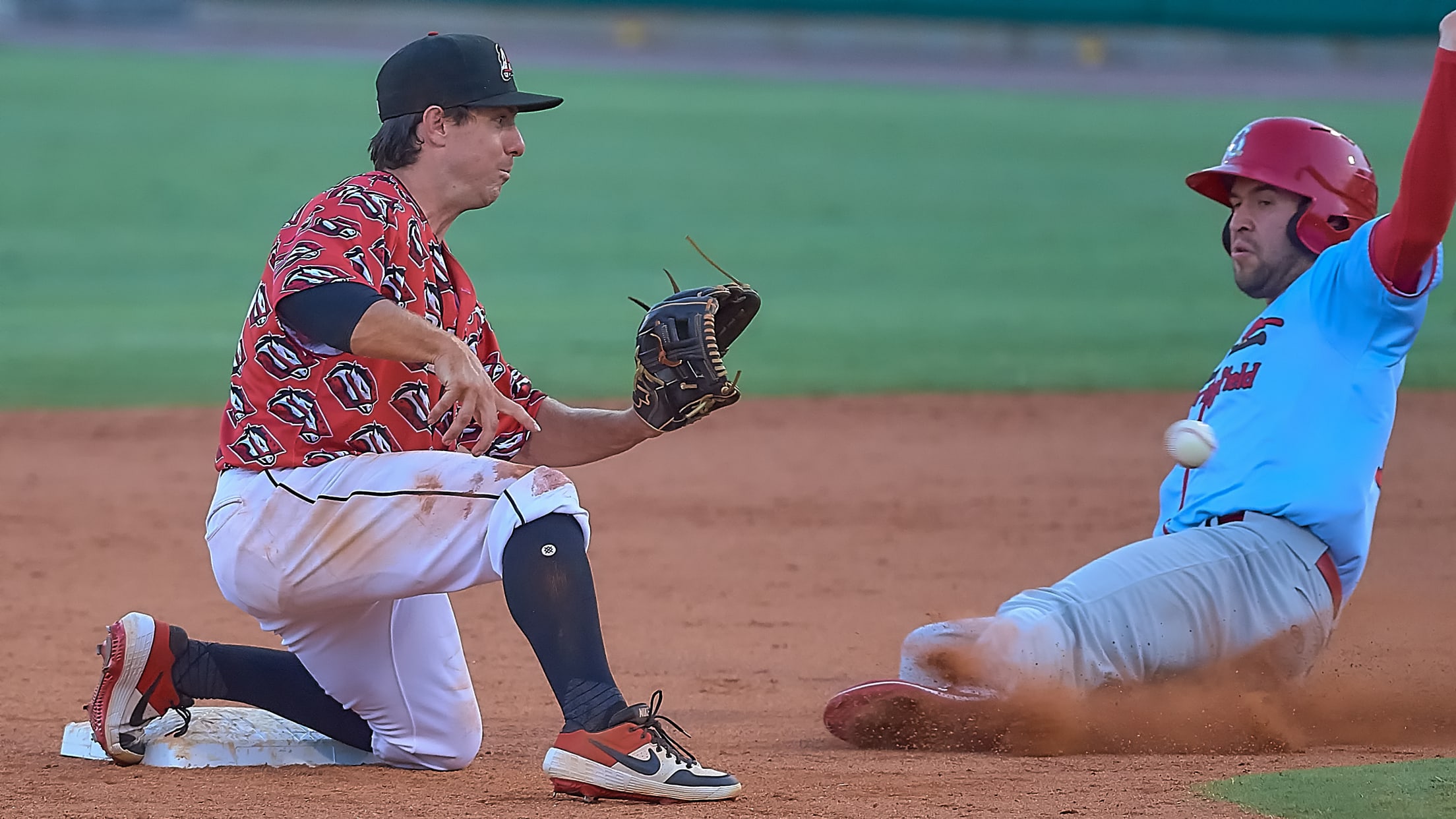 North Little Rock, AR-The Springfield Cardinals won a low scoring game over the Arkansas Travelers on Saturday night, 2-1. Alex FaGalde and three relievers limited the Travs to just one run despite nine hits and four walks. The Travs were just 1-9 with runners in scoring position and stranded nine
Late Homer From Walton Is the Difference for Arkansas
Donnie Walton hits the go-ahead home run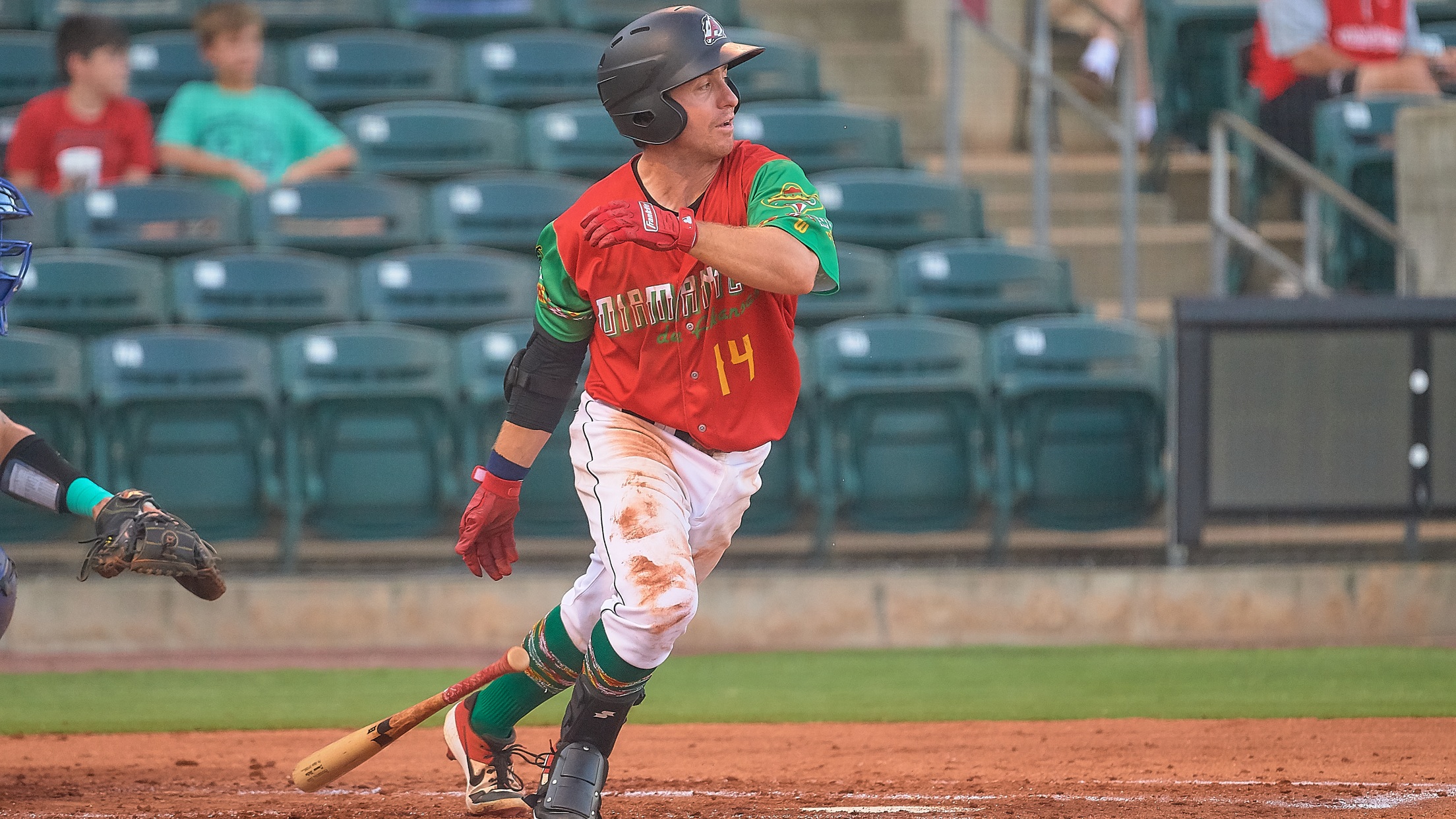 North Little Rock, AR-Donnie Walton lined a tiebreaking three-run home run in the bottom of the seventh inning to propel the Arkansas Travelers to a 5-2 win over the Midland RockHounds on Wednesday night. With both teams dressed in their Copa de la Diversion uniforms, the Travs as the Diamantes
Raleigh rolls again to Player of the Week
Mariners No. 13 prospect lands third straight Cal League award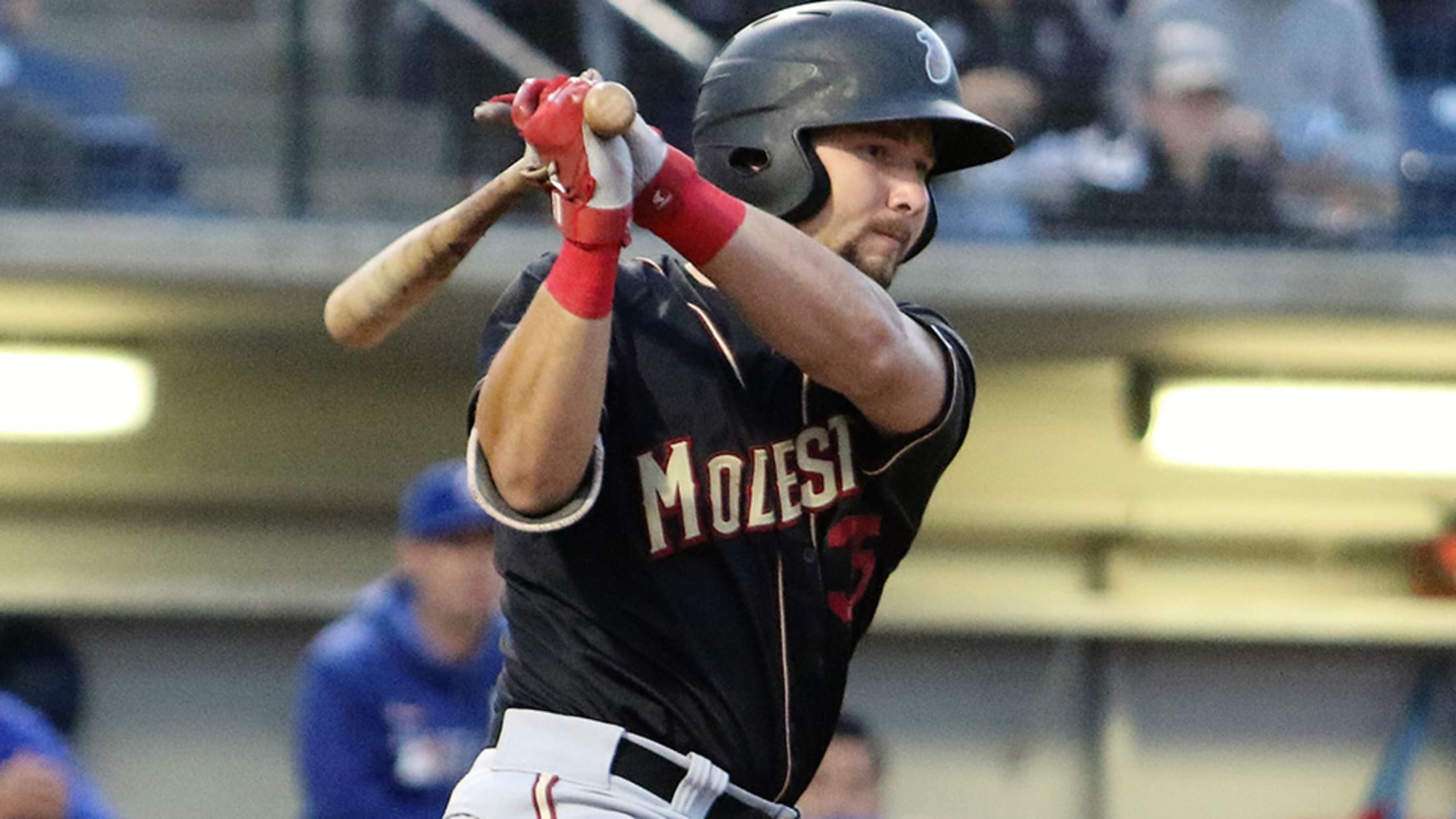 On July 8, Cal Raleigh became the first California League hitter to win back-to-back Offensive Player of the Week awards in 2019. On Monday, he added to that streak, taking home the honor for a third straight time. It's a remarkable run that will come to an end, however --
Prospect Roundup: Games of July 10
M's Raleigh homers twice; Jays' Stevenson extends hit streak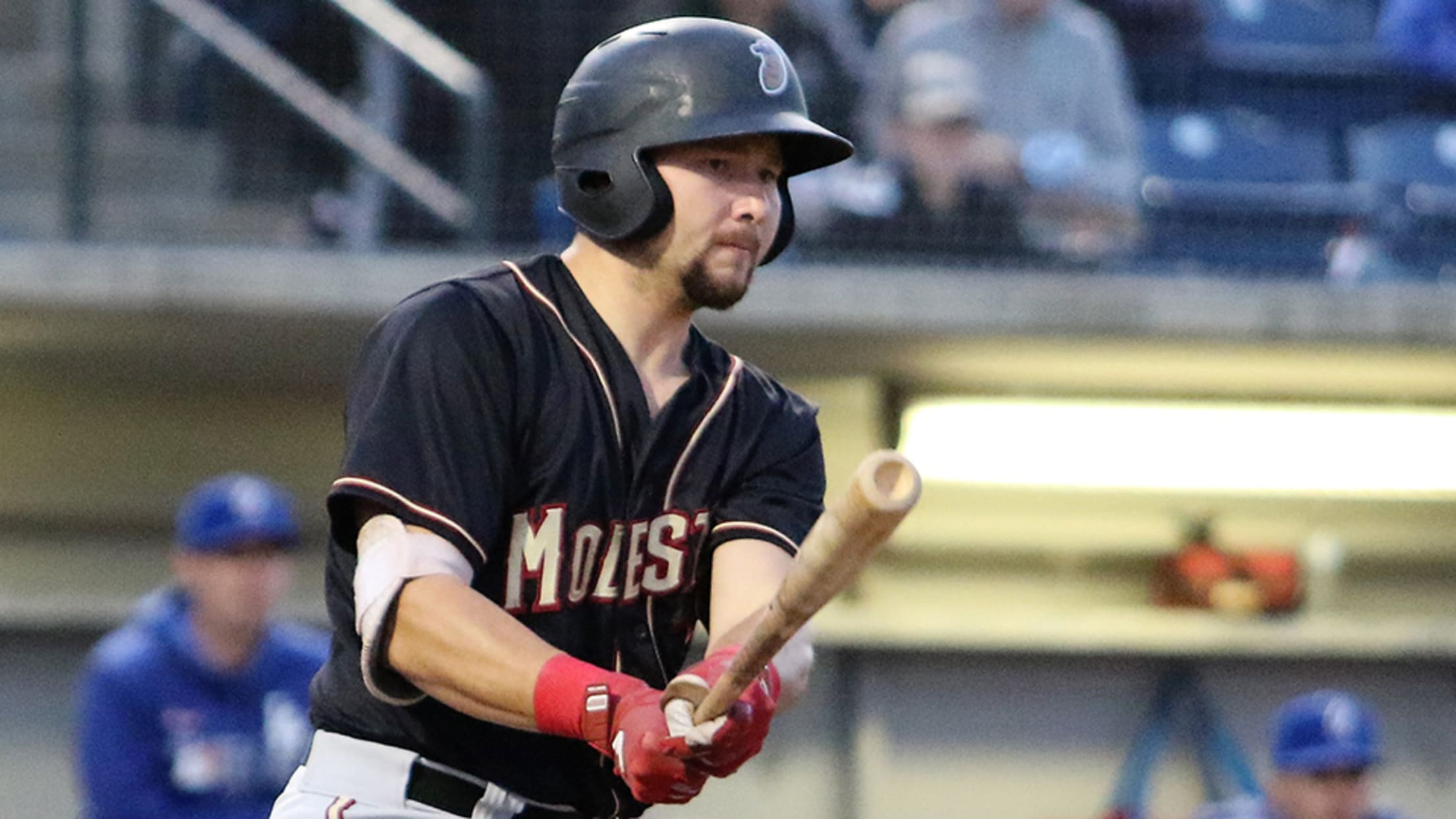 Mariners C Cal Raleigh, Class A Advanced Modesto: 3-for-3, 2 HR, 4 RBIs, 2 R, BB -- Seattle's 13th-ranked prospect continued to torment California League pitching with his second two-homer game in five days. Raleigh opened the scoring in the Nuts' 5-2 win over Lake Elsinore with an RBI single in the
Prospect Roundup: Games of July 6
M's Lewis caps perfect night with walk-off; Raleigh plates six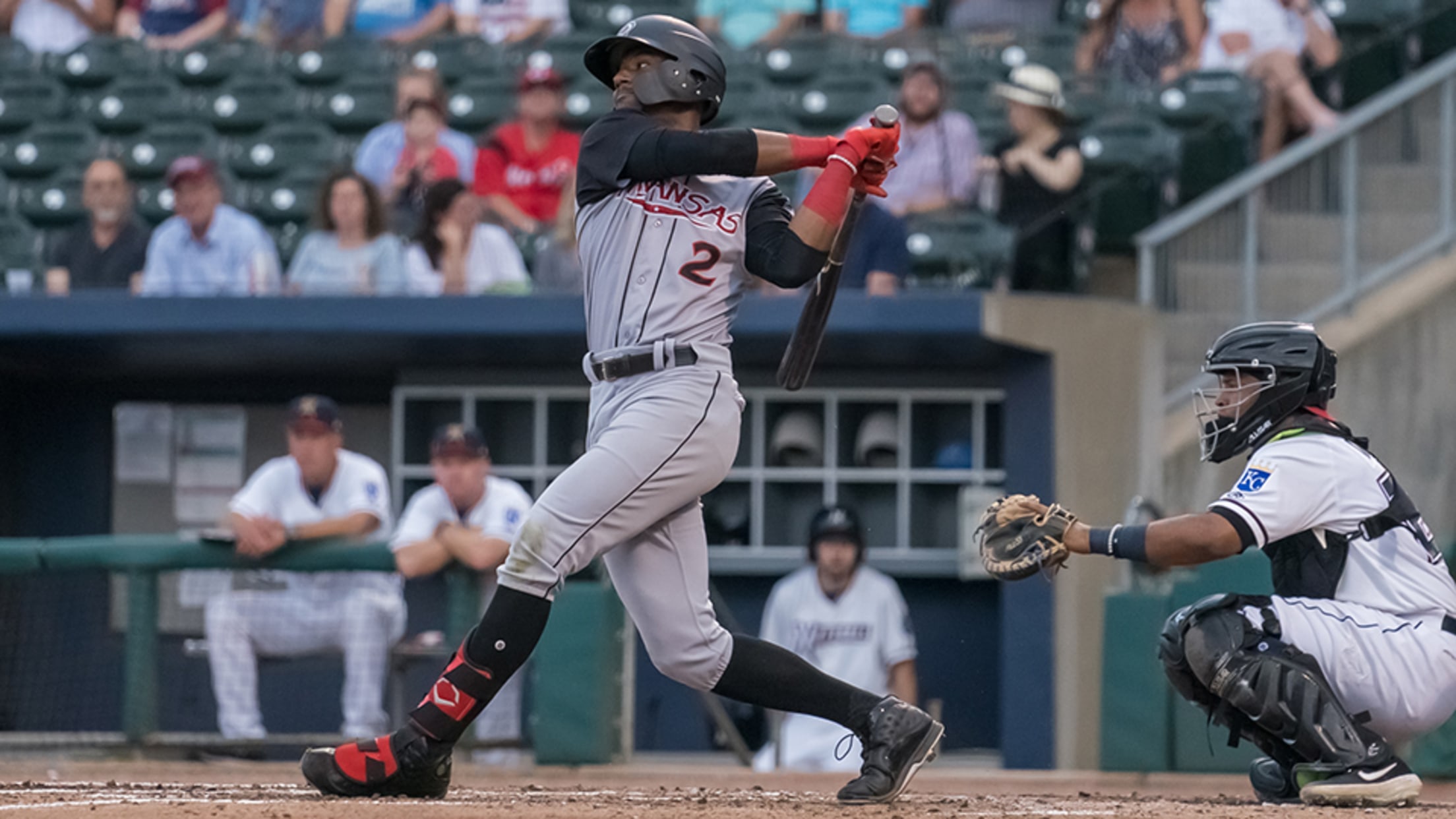 Mariners OF Kyle Lewis, Double-A Arkansas: 3-for-3, 2B, 2 BB, RBI -- A tremendous start to the second half for Seattle's No. 7 prospect continued Saturday as he reached base in all five of his plate appearances and ripped a walk-off, ground-rule double in the 11th inning to give the
Rays' Franco headlines Players of the Week
Top overall prospect went 10-for-18 in first foray with Stone Crabs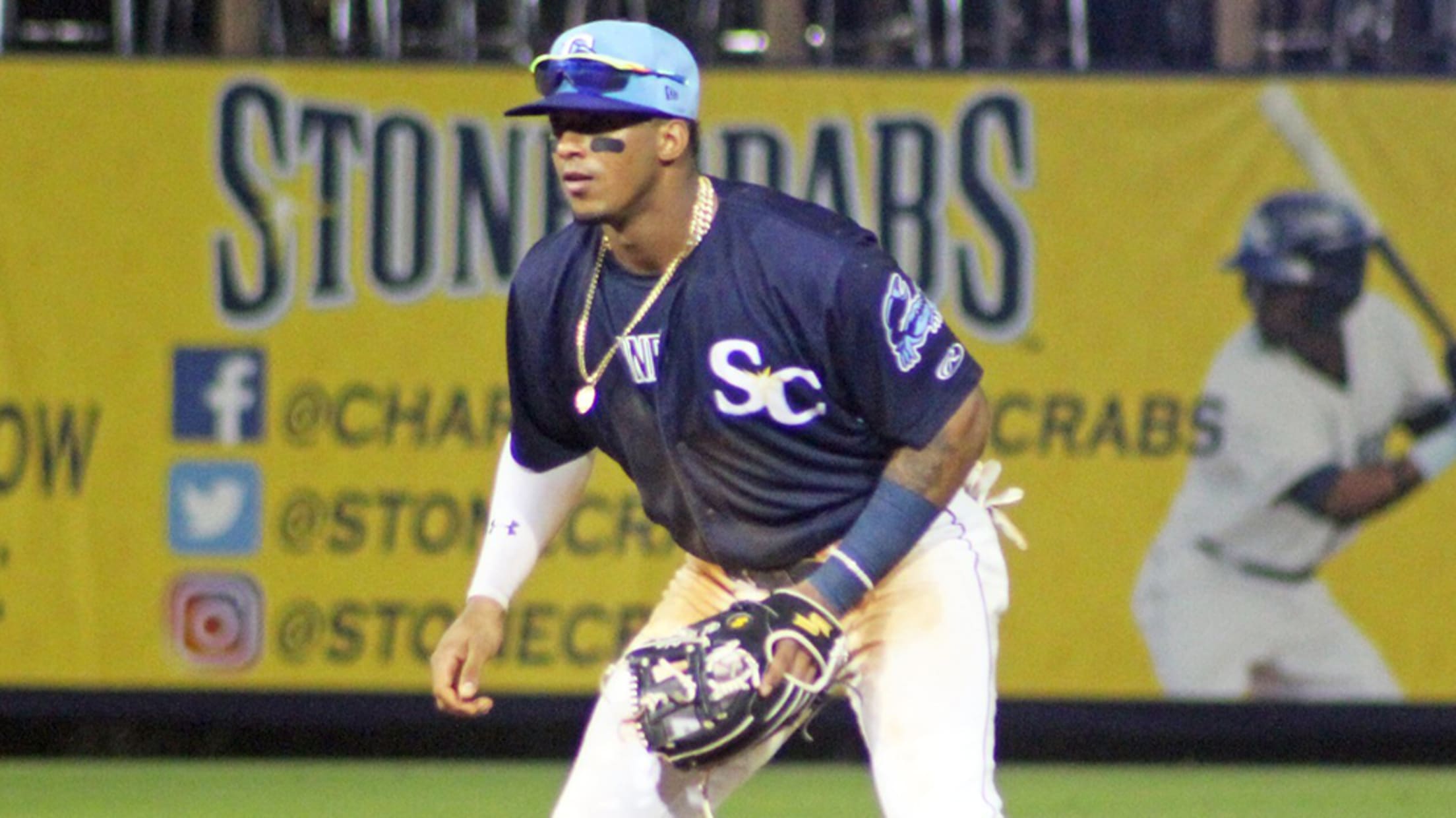 When the Rays' Wander Franco was promoted from the Midwest League to the Florida State League, he became the first player born in 2001 to appear in any of the three Class A Advanced circuits this season. He sure isn't playing like it. Baseball's top overall prospect has been named
Raleigh quickly delivers career day at plate
Seattle's No. 13 prospect homers twice, plates five in two frames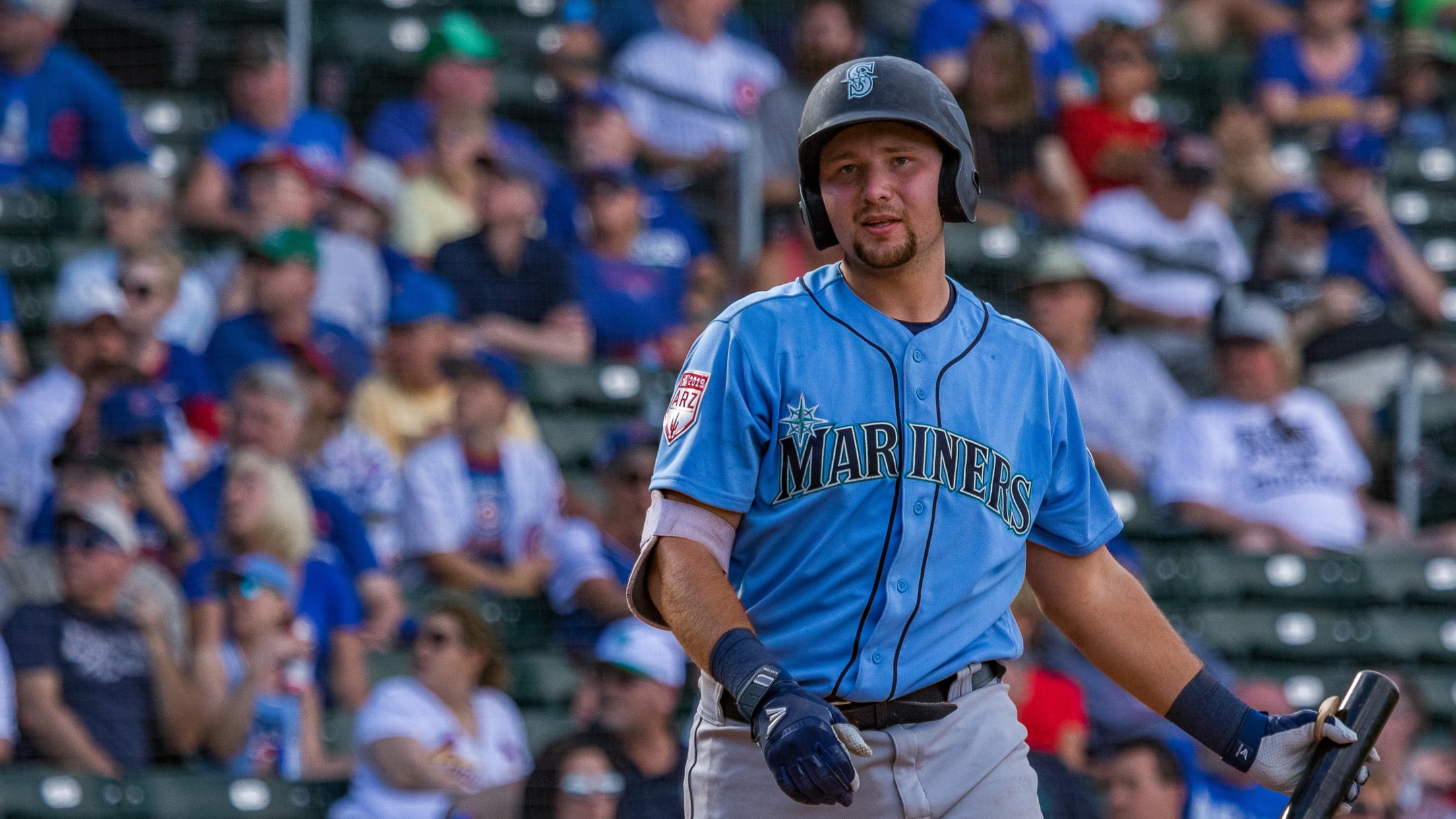 It took just two innings for Cal Raleigh to have a career day at the plate. Seattle's 13th-ranked prospect homered during the first two innings of Class A Advanced Modesto's 6-4 win over Lancaster on Sunday, driving in a career-high five runs in the process. It was Raleigh's second career multihomer
Prospect Roundup: Games of April 28
Dodgers' May posts five zeros; O's Mountcastle gets three hits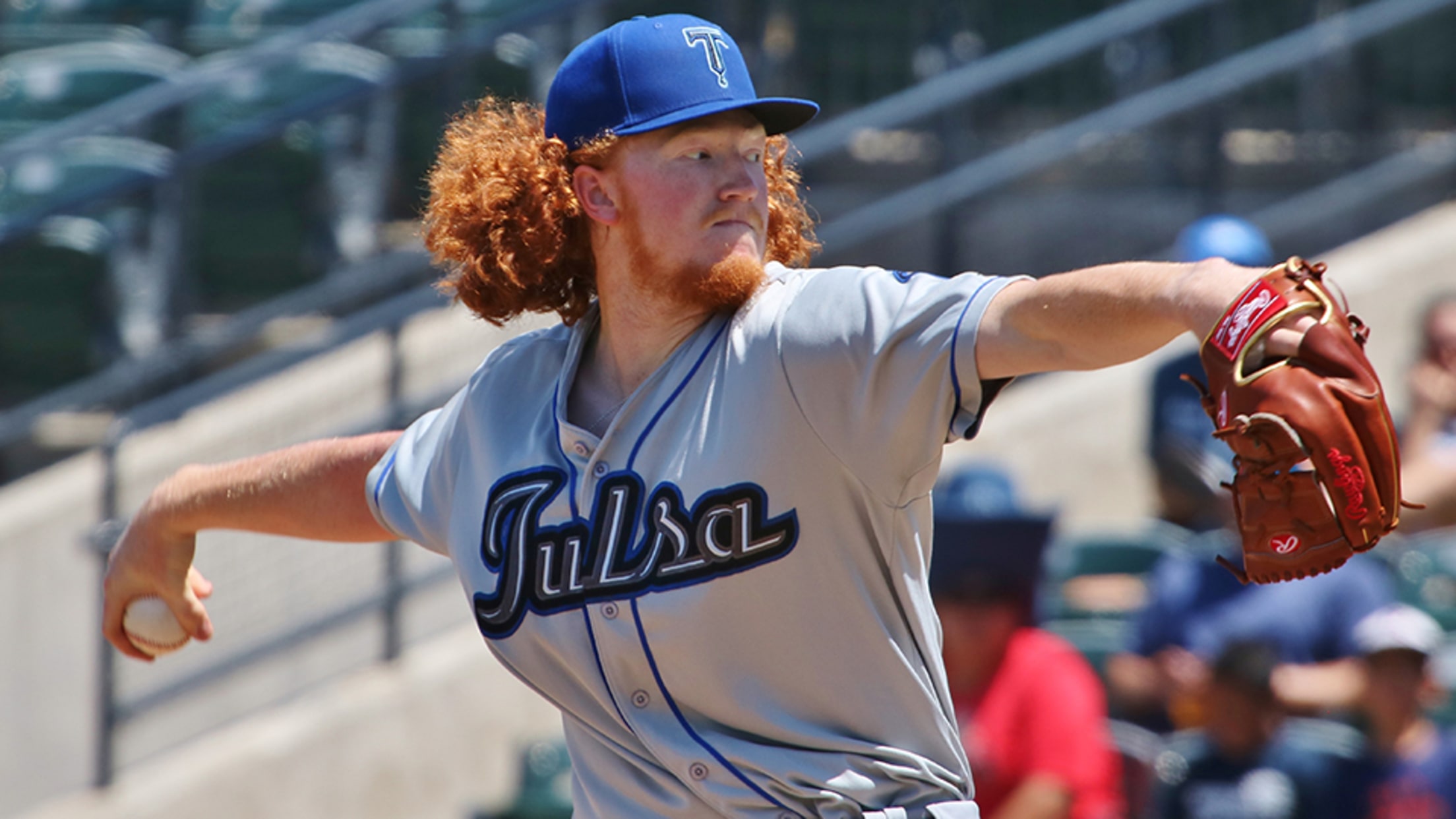 Dodgers RHP Dustin May, Double-A Tulsa: 5.0 IP, 4 H, 0 R, 1 HB, 1 BB, 7 K -- The Dodgers' No. 2 prospect picked up his second win of the season in the Drillers' 5-0 blanking of Corpus Christi. May (2-1) needed all of 11 pitches to get through
Late Inning Heroics Not Enough, 5-4
Raleigh and Rivera Homer in Loss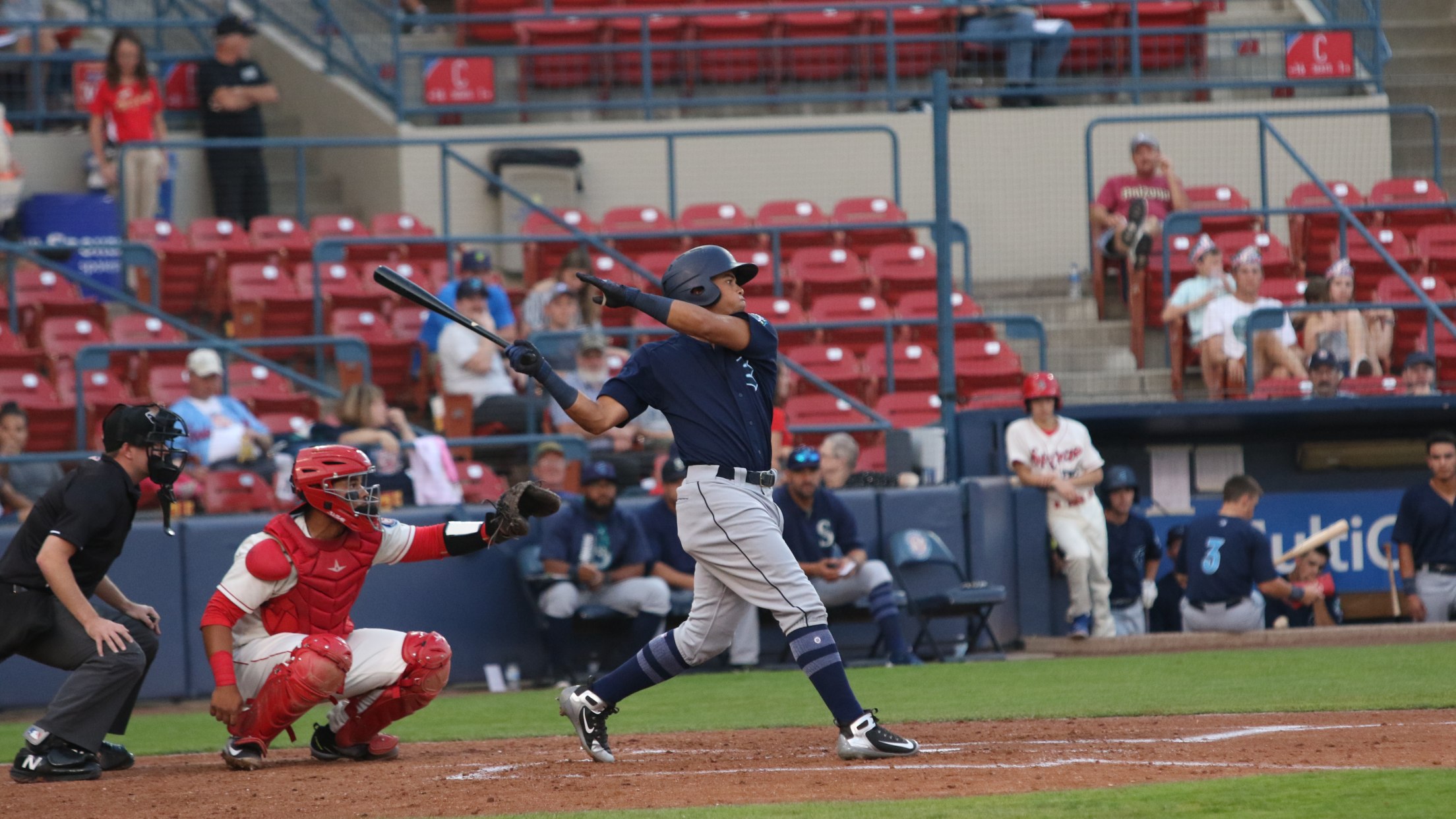 Everett, WA - Down to the final inning in Game Three of the Northwest League Divisional Series, the Everett AquaSox did not give up. Late inning heroics by the way of Cal Raleigh and Jansiel Rivera's bats proved not to be enough as the AquaSox fall to the Spokane Indians,
Everett Haze and Confuses Spokane, 11-6
AquaSox Hit Three Home Runs in Victory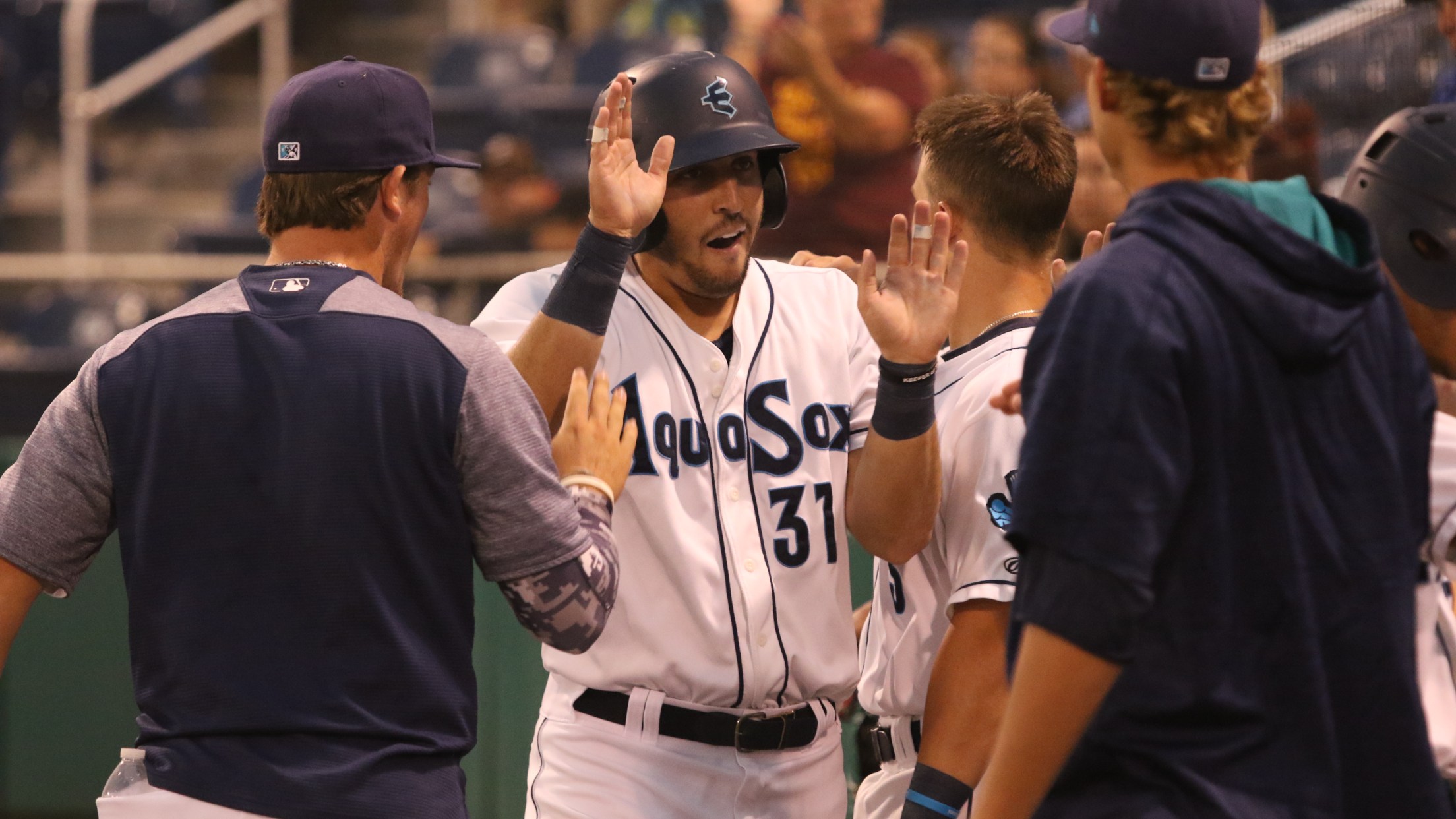 Everett, WA - Under a smoky haze at Everett Memorial Stadium, the AquaSox came on top of the Spokane Indians on Monday, 11-6. Everett, who entered the contest batting .220 in the past five games, finally awoke their bats, logging 11 runs off 9 hits.
AquaSox Drop Rubber Game in Spokane, 3-2
Raleigh reaches base four times; Terry blasts 15th homer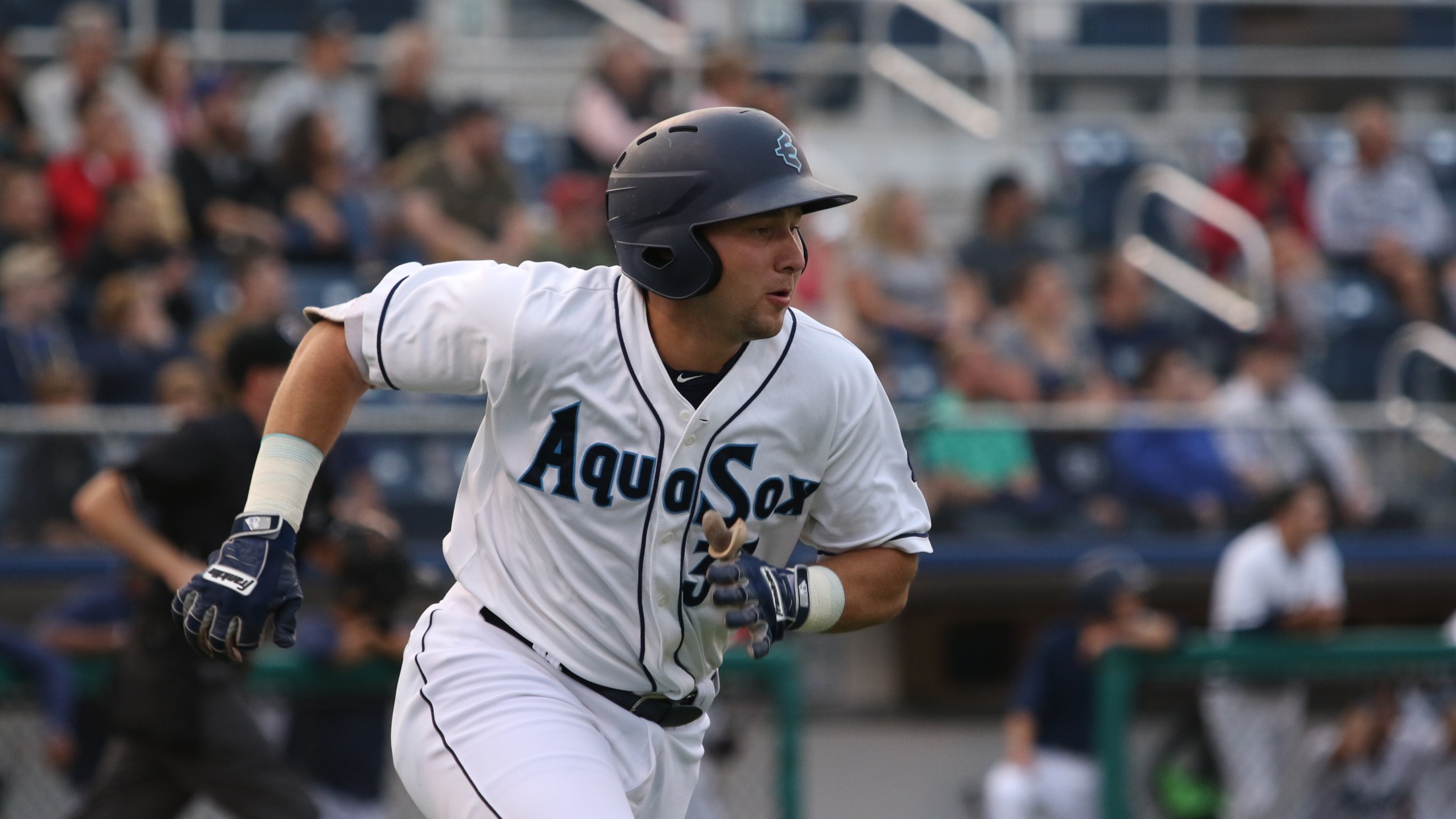 Spokane, WA - Jonah McReynolds scored from third on a wild pitch in the bottom of the sixth inning with the go-ahead run as the Spokane Indians took the rubber game of the three-game set over the AquaSox by a 3-2 final before a crowd of 4,711 at Avista Stadium.
Raleigh double-trouble for AquaSox
Mariners No. 13 prospect homers from both sides of plate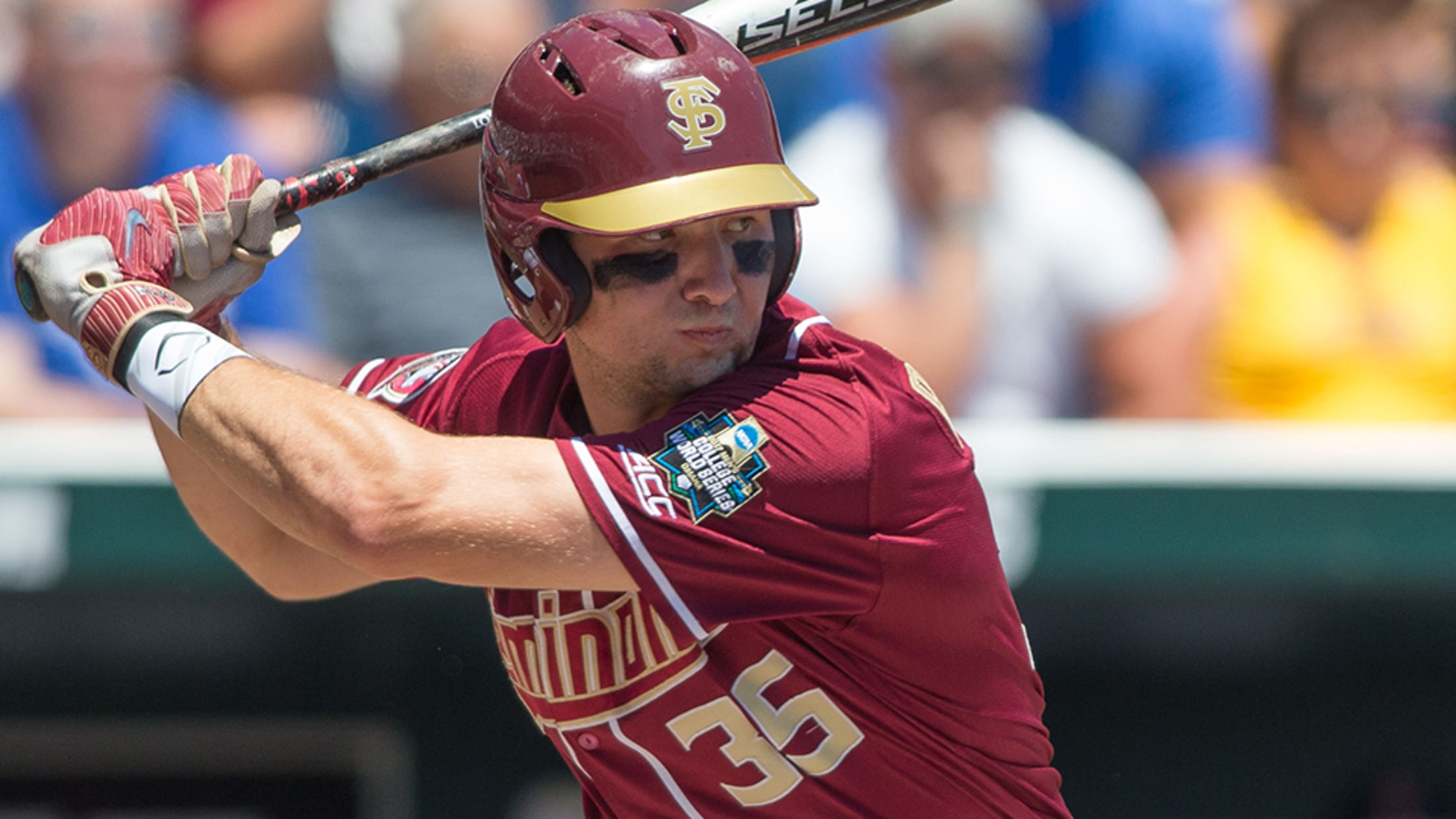 It didn't take many swings in the cages or in batting practice from Cal Raleigh for Everett hitting coach Eric Farris to mutter to himself, "Man, this kid's a monster."The switch-hitting catcher gave the public a glimpse of that side of him on Saturday. The Mariners' No. 13 prospect  slugged his first two