Giants set initial 2021 Flying Squirrels roster
Three top-30 prospects set to join Richmond to open new season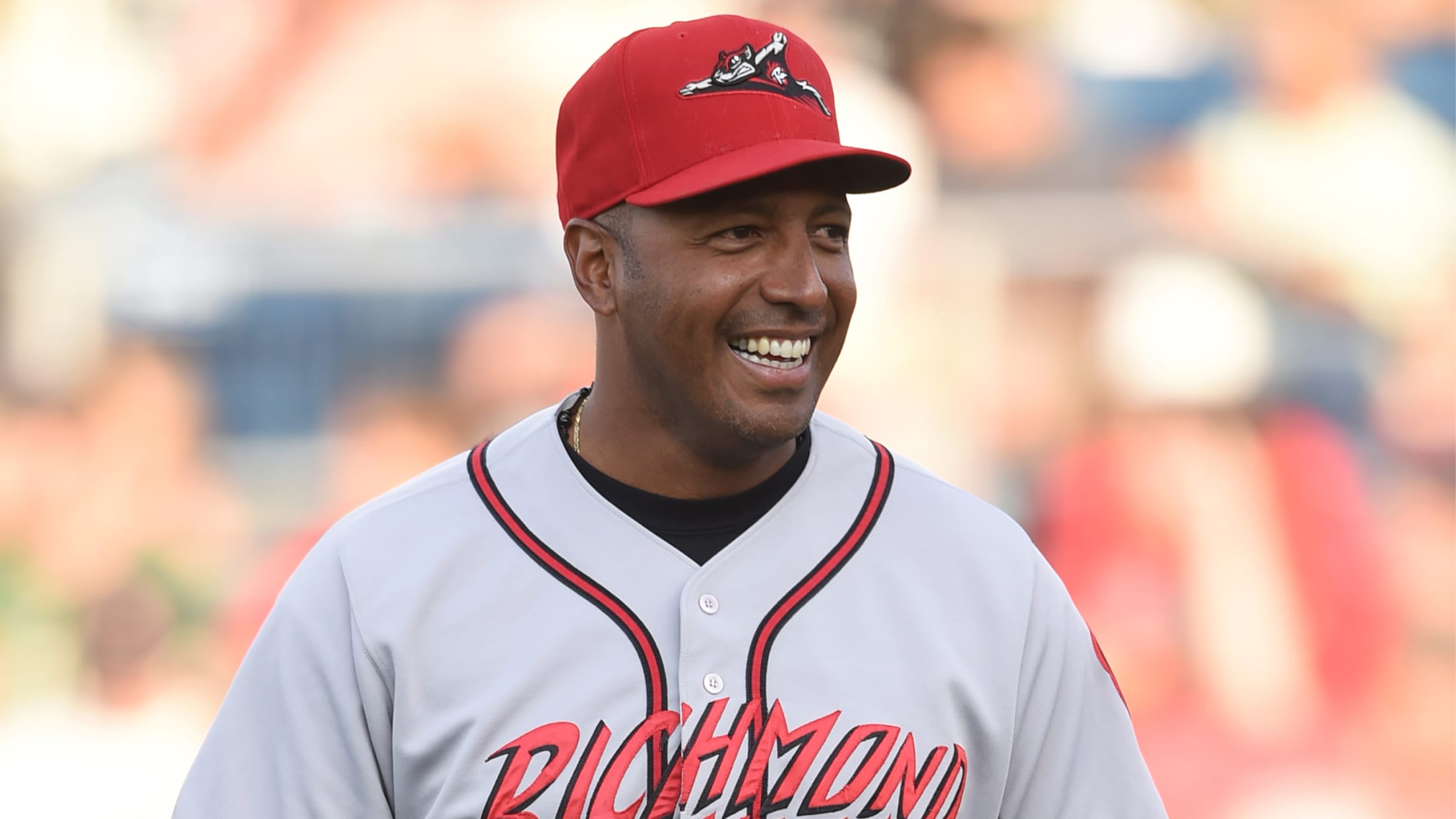 RICHMOND, Va. – Ahead of Tuesday's season opener, the initial 2021 Richmond Flying Squirrels roster has been set by the San Francisco Giants, the team announced on Saturday.
River Cats finish 2019 season as Triple-A National Champions
Sacramento becomes the first team to win Triple-A Championship three times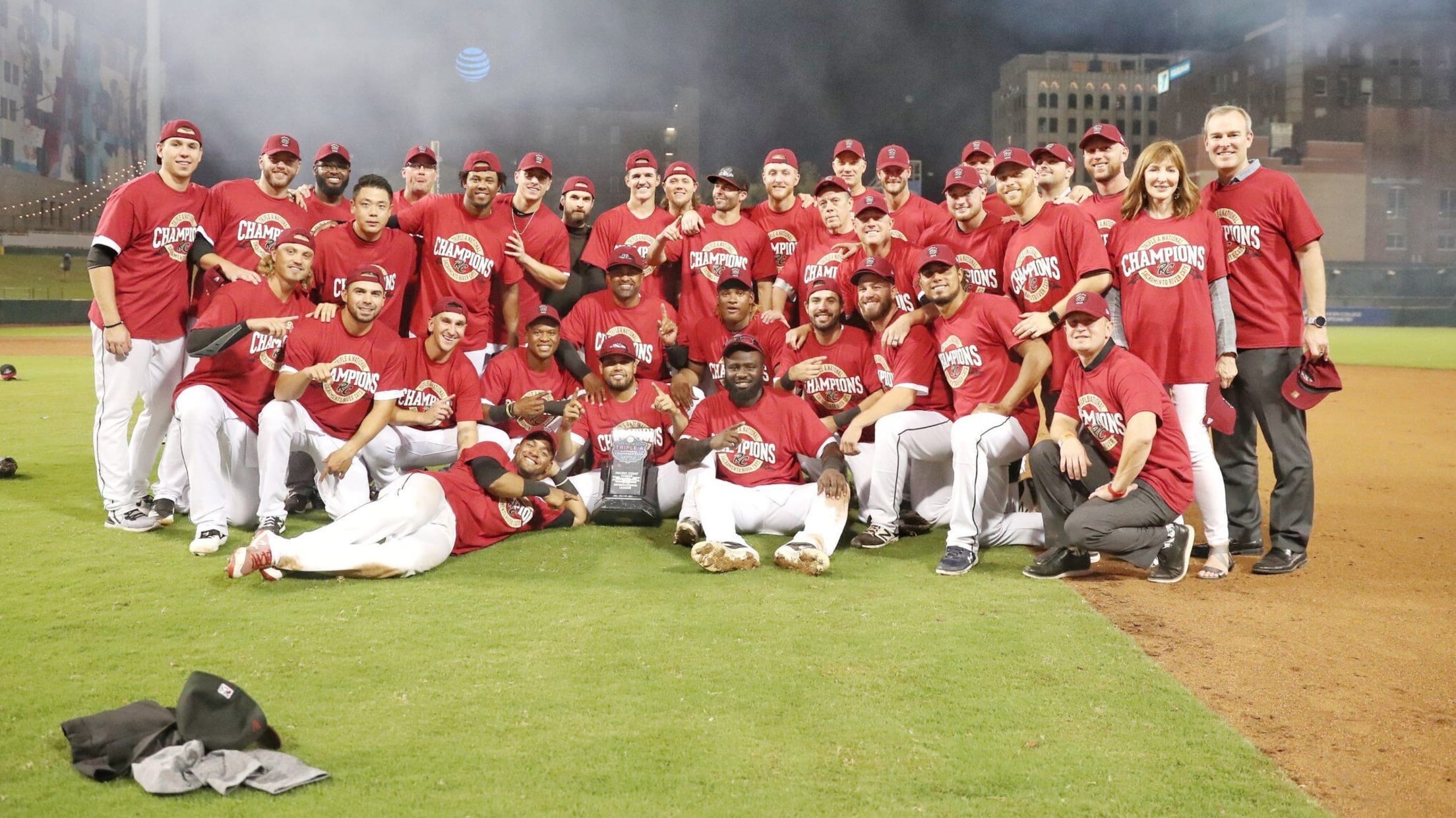 Memphis, TN - The Sacramento River are the Triple-A National Champions after shutting out the International League Champion Columbus Clippers by a score of 4-0 on Tuesday night at AutoZone Park in Memphis, TN. Behind a stellar outing from left-hander, and eventual Most Valuable Player Caleb Baragar, the River Cats
River Cats hold off Aviators to force game five
Navas dazzles with five brilliant frames in 5-3 victory over Las Vegas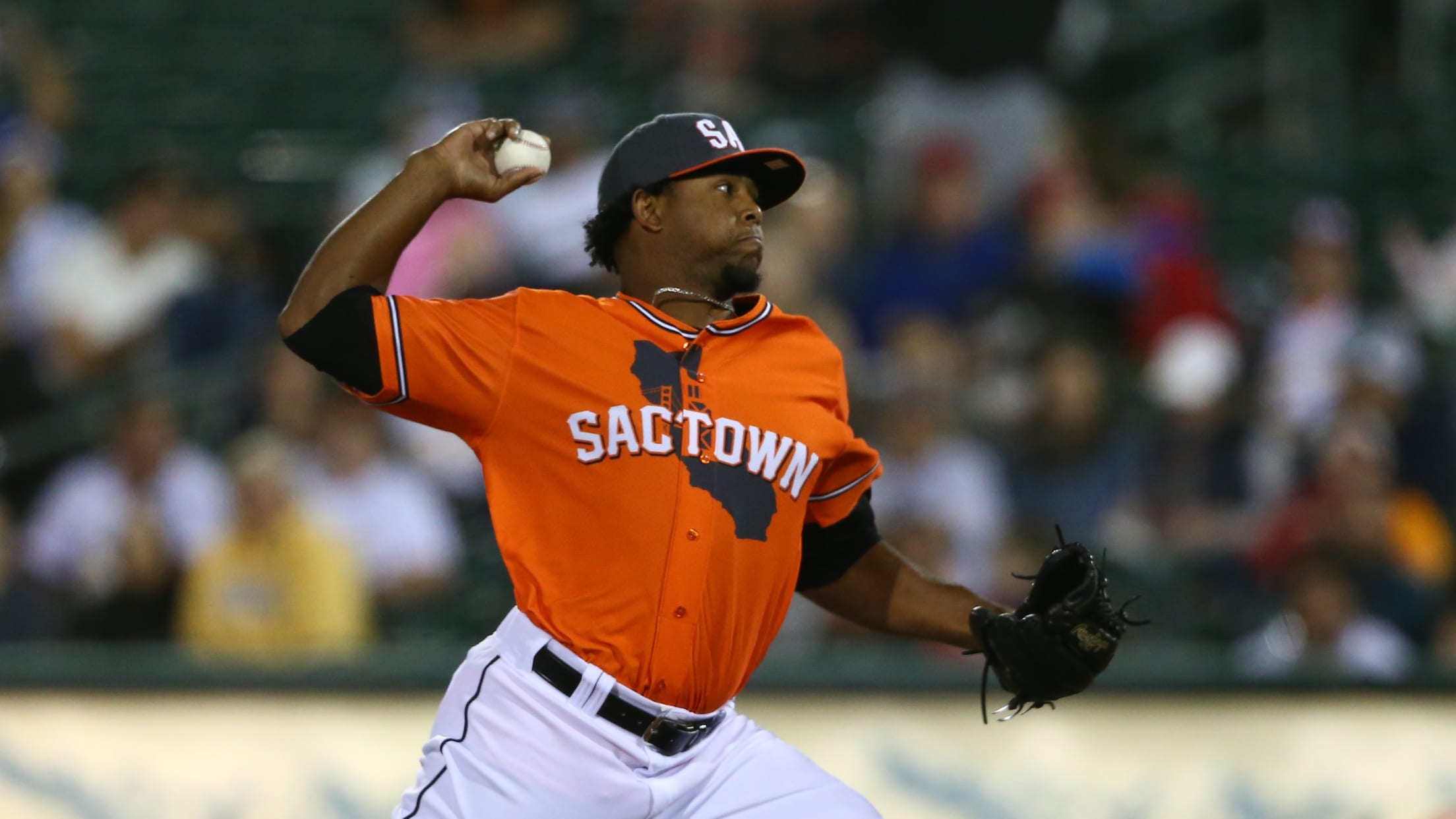 SUMMERLIN, Nev. - With their backs against the wall on Saturday night, the Sacramento River Cats (2-2) rose to the occasion to take down the Las Vegas Aviators (2-2) 5-3 and force a winner-take-all game five in the PCL's Pacific Conference Championship Series.The River Cats got a phenomenal start out
Marauders walk off Stone Crabs 7-6
Gray goes deep in return to Bradenton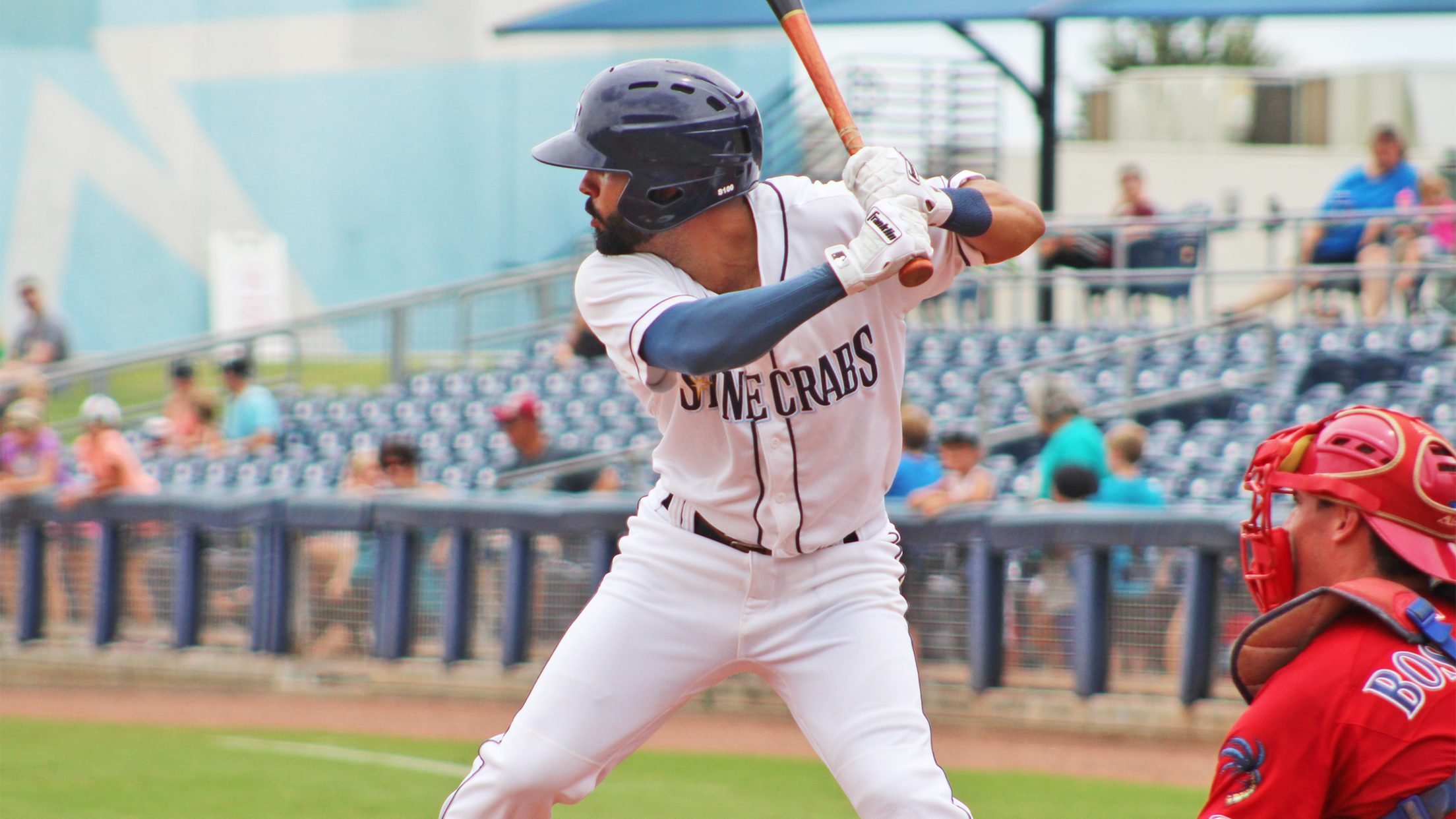 BRADENTON, Fla. (June 2, 2018) - Tristan Gray went 3-for-5 with a home run and 3 RBI in his return to Bradenton, but the Marauders walked off on the Charlotte Stone Crabs 7-6 Saturday night at LECOM Park.Gray was traded from Pittsburgh to Tampa Bay in February, and tied the
Peter Maris wins FSL Player of the Week
Becomes second Stone Crabs player to earn honor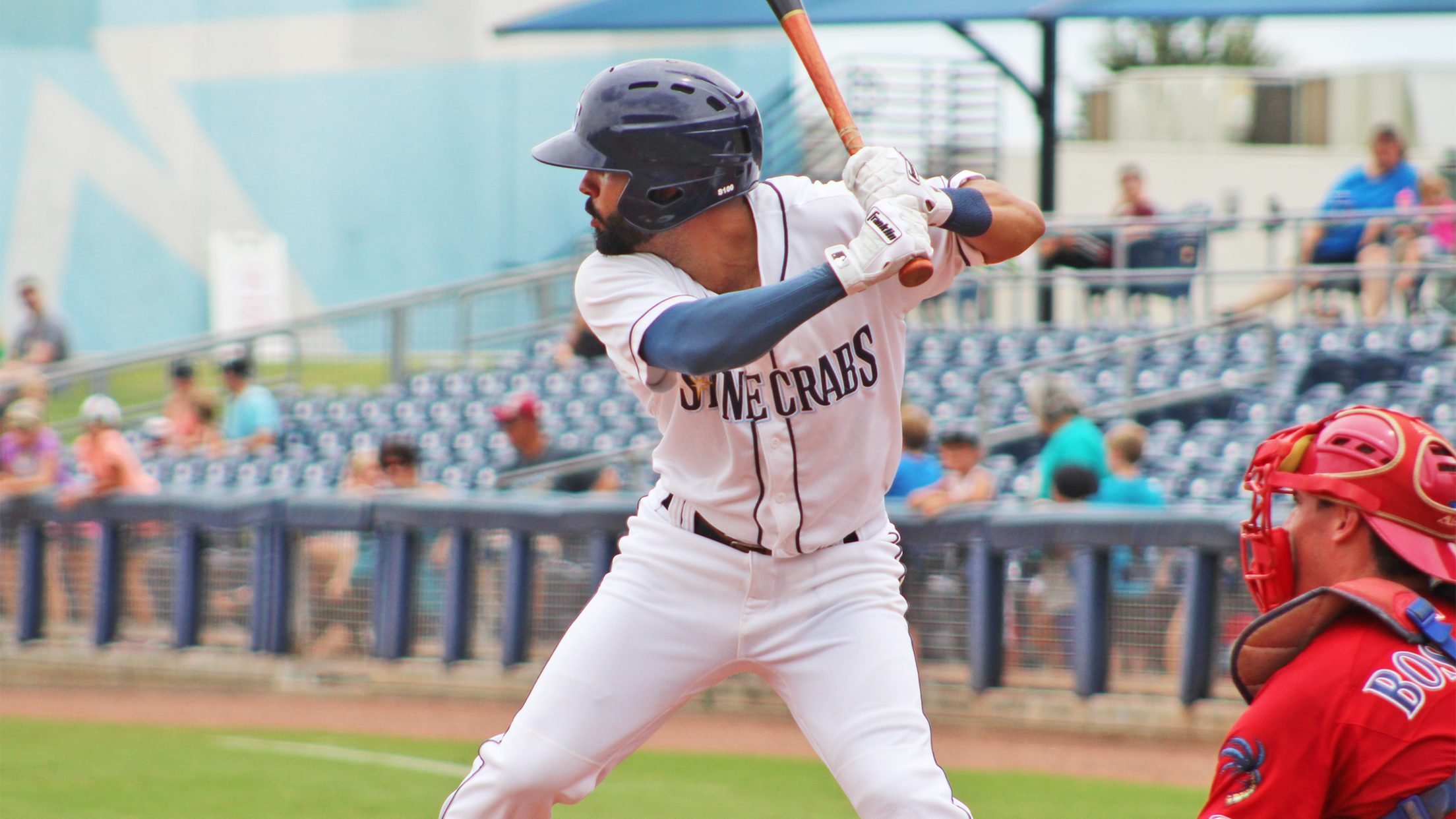 TAMPA, Fla. (May 21, 2018) - Charlotte Stone Crabs infielder Peter Maris was named the Florida State League Player of the Week, the league office announced Monday.Maris went 7-for-11 (.636/.692/1.273) with two doubles, a triple, two walks, a home run, and 4 RBI in three games for the week of
Meneses powers Players of the Week
Phillies farmhand wins IL award for second time in three weeks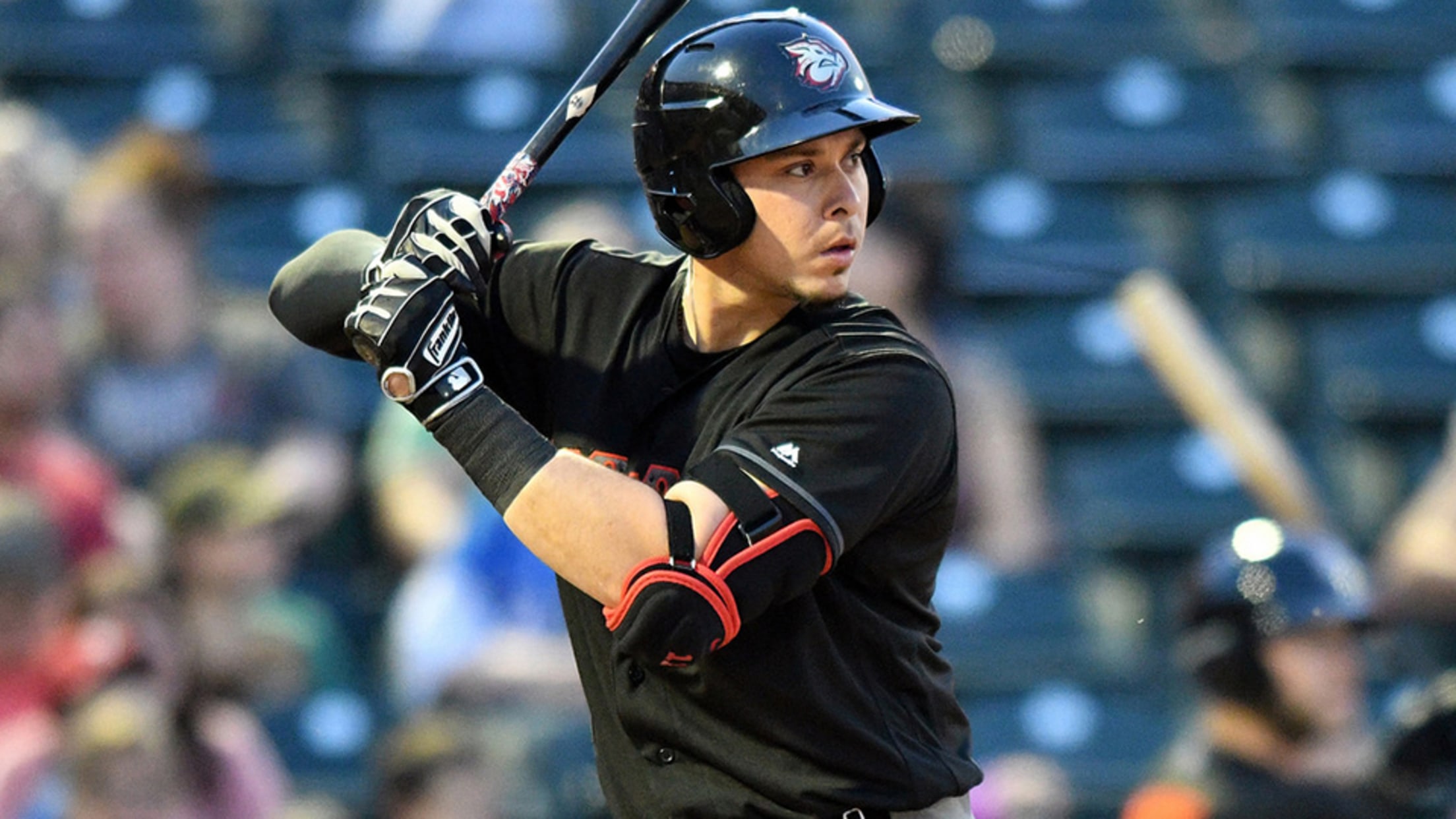 An offseason free-agent signing of a first baseman is working out pretty well for the Phillies. No, this isn't about Carlos Santana. Philadelphia farmhand Joey Meneses has been named the International League Offensive Player of the Week for the second time in the last three weeks, the circuit announced Monday.
Maris homers in 8-3 loss to Jupiter
Second game of doubleheader cancelled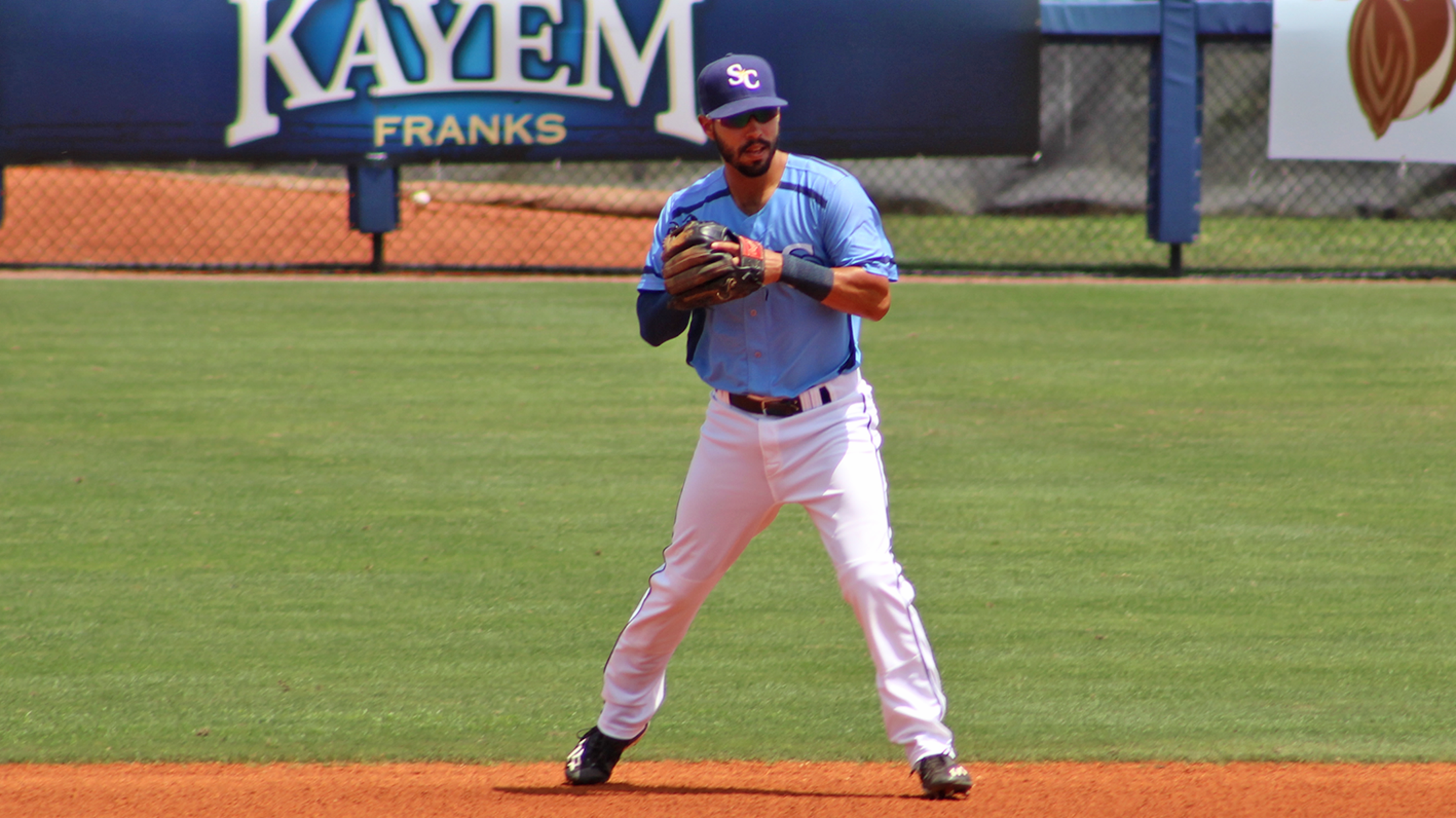 PORT CHARLOTTE, Fla. (May 20, 2018) - Peter Maris delivered his third home run of the year Sunday, but the Jupiter Hammerheads defeated the Charlotte Stone Crabs 8-3 at Charlotte Sports Park.The second game of the scheduled doubleheader was cancelled in the second inning. Jupiter (27-15) got the scoring going
Bats break out in 8-6 win over Bradenton
Maris homers, Rodriguez reaches four times in win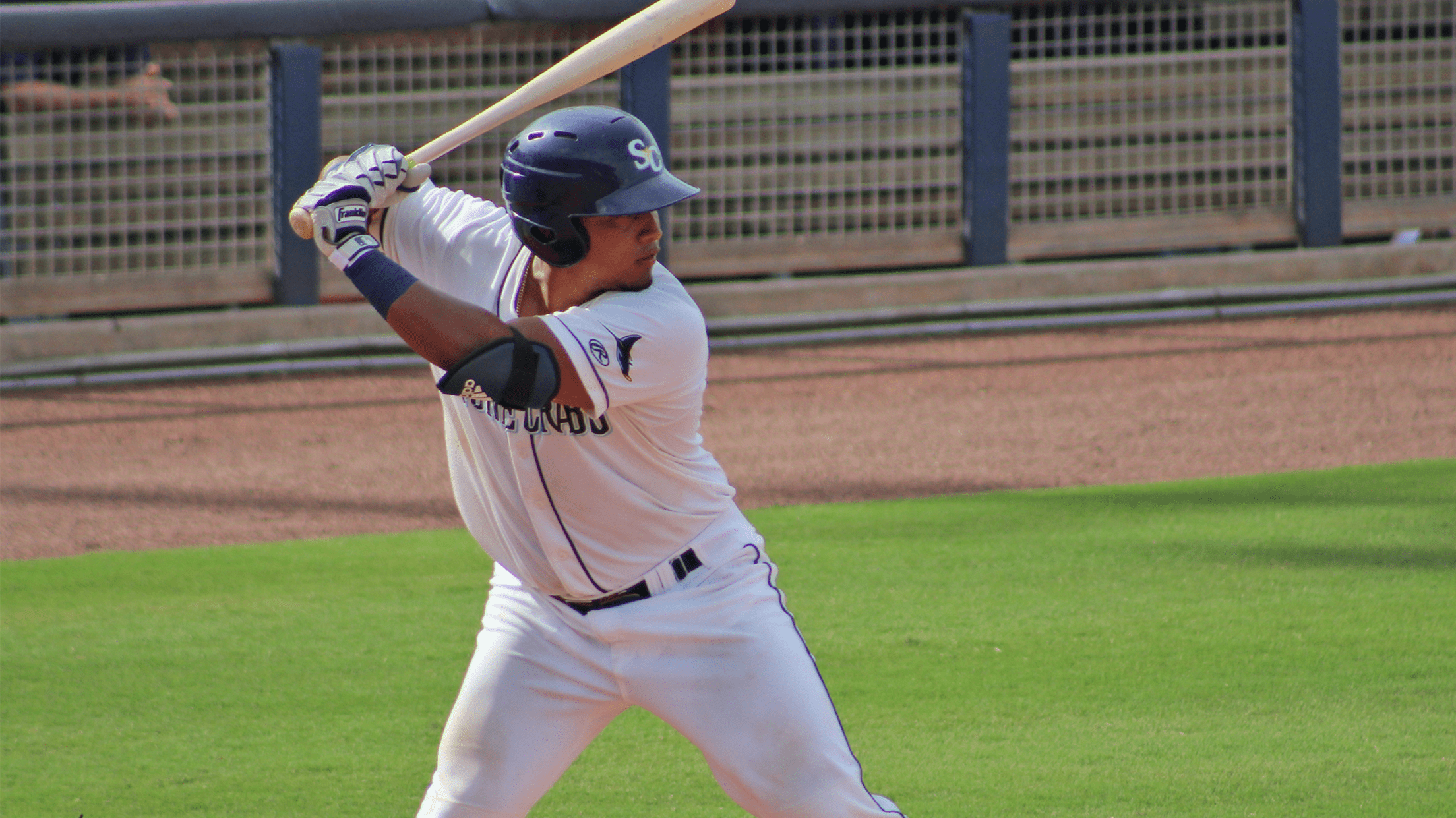 PORT CHARLOTTE, Fla. (May 5, 2018) - After two straight sluggish games, the Charlotte Stone Crabs' bats broke out Saturday, beating the Bradenton Marauders 8-6 at Charlotte Sports Park.The Stone Crabs (14-15) were dialed in right away against Bradenton (17-12) starter Oddy Nunez (1-1). With two outs in the top
Maris homers to seal Stone Crabs' first shutout
Ortiz and Taylor combine for four-hit shutout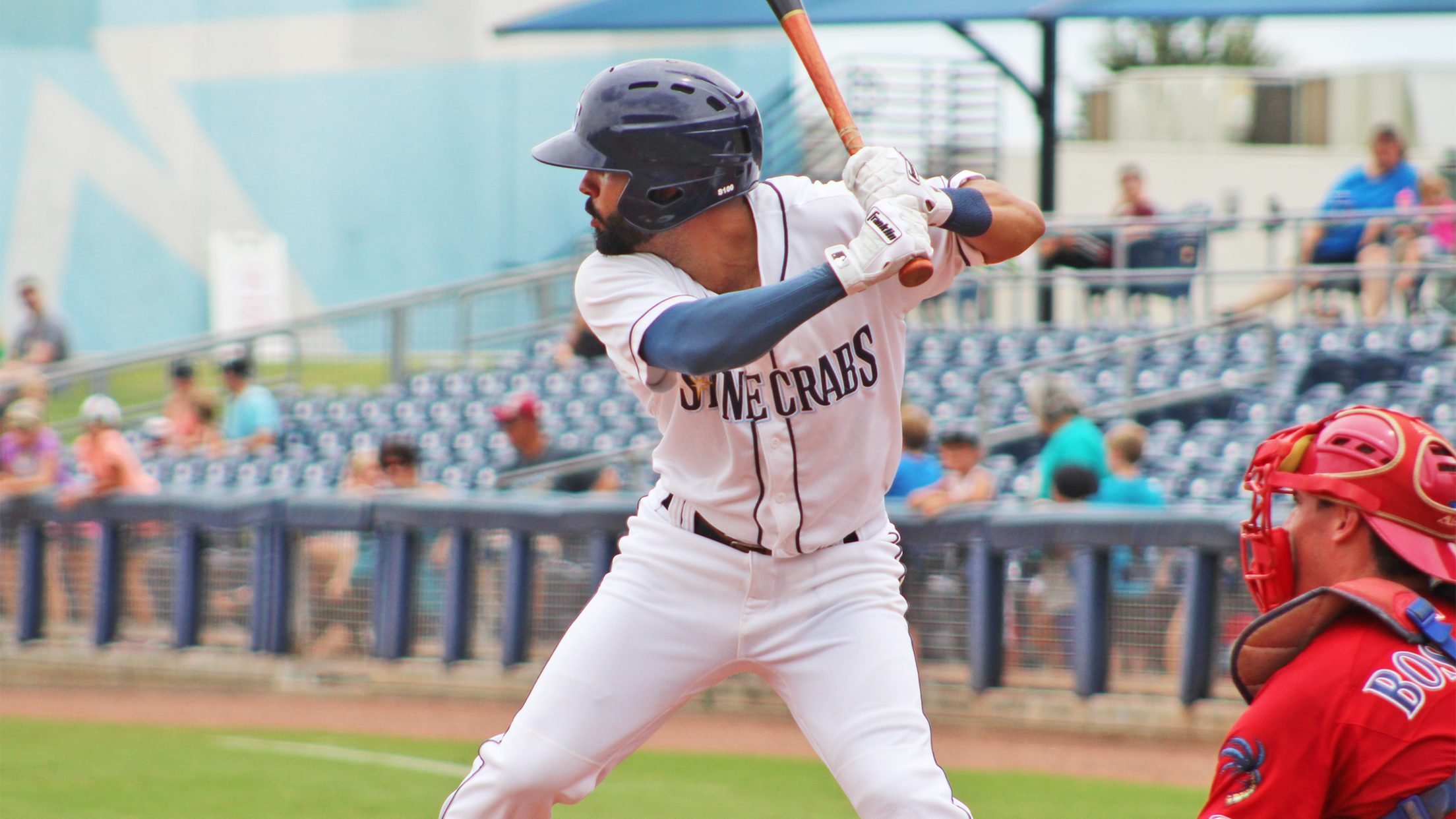 PORT CHARLOTTE, Fla. (May 3, 2018) - Peter Maris' seventh inning homer sealed the Charlotte Stone Crabs' first shutout win of the season, beating the St. Lucie Mets 1-0 at Charlotte Sports Park.With the game scoreless in the bottom of the seventh, Maris turned on a 3-1 pitch from Mets
Eighth inning costs Stone Crabs in 6-4 loss to Miracle
Nate Lowe reaches base five times in defeat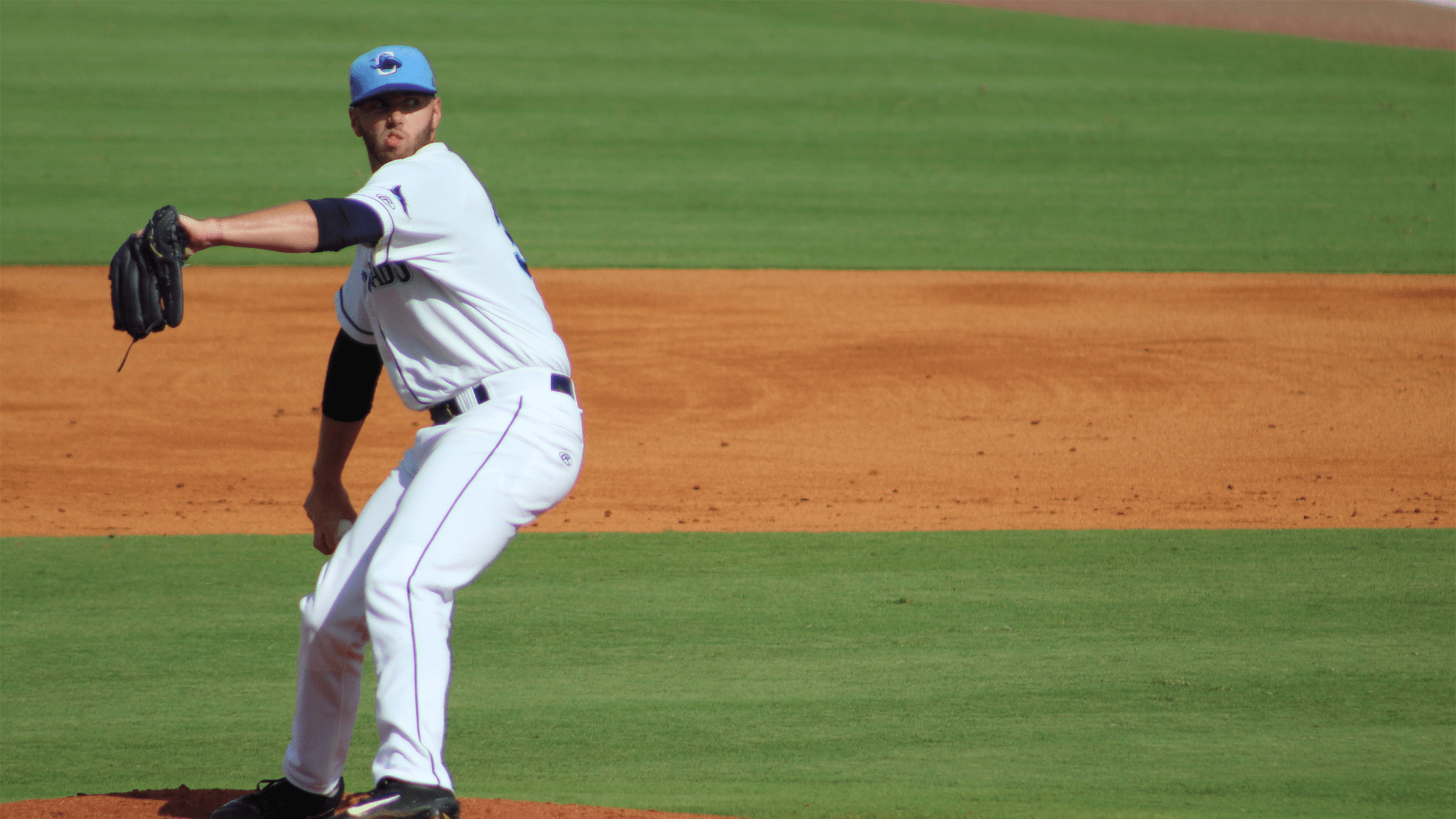 FORT MYERS, Fla. (April 6, 2018) - Nate Lowe reached base five times, but the Charlotte Stone Crabs allowed two runs in the bottom of the eighth to drop the second game of the series 6-4 to the Fort Myers Miracle Friday night at Hammond Stadium.Lowe is now 5-for-7 with
Maris' big hit walks off Clearwater in 12
Stone Crabs take series from Threshers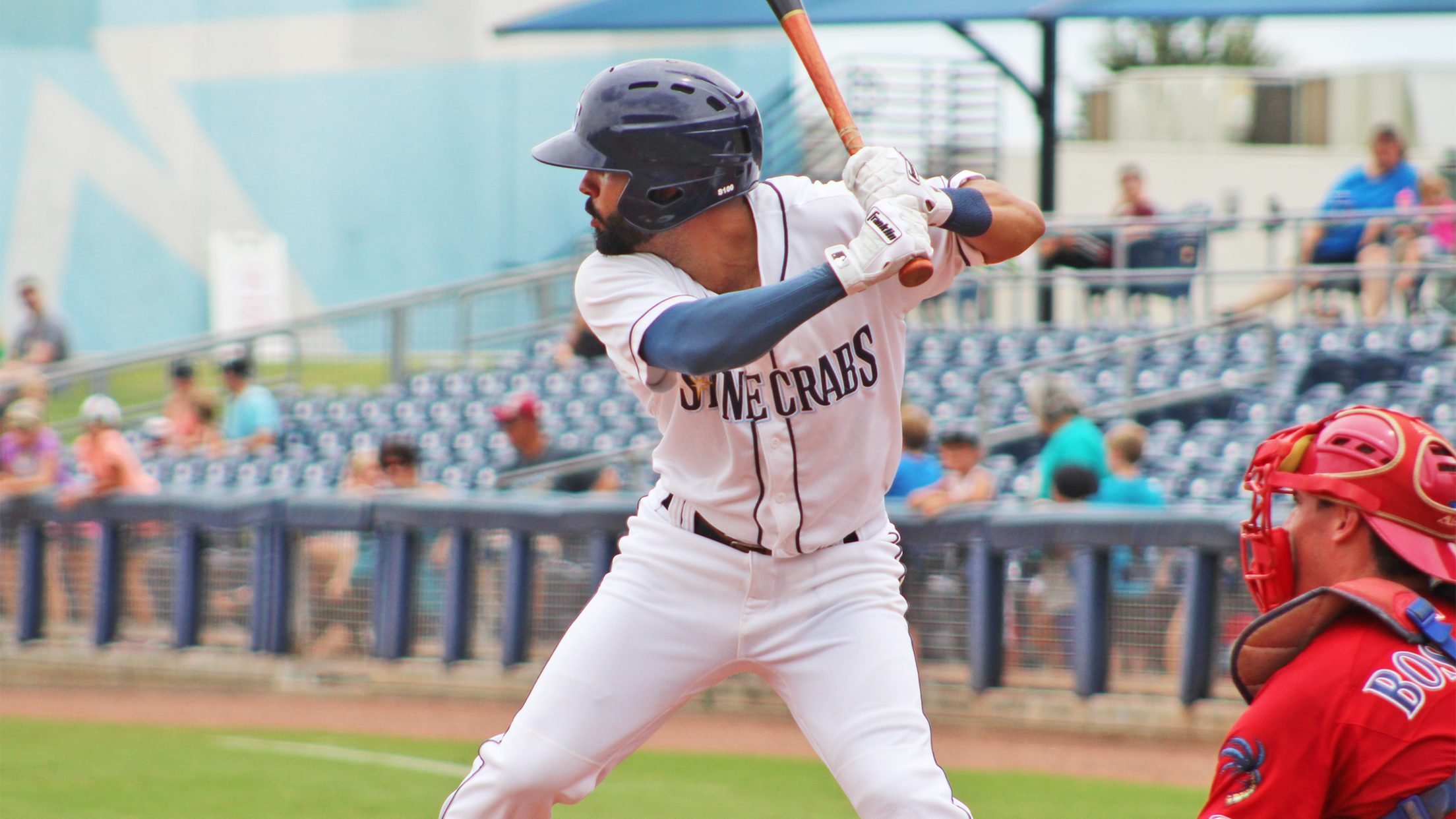 PORT CHARLOTTE, Fla. (August 20, 2017) - Peter Maris' 12th inning base hit helped the Charlotte Stone Crabs to a 4-3 walk-off win over the Clearwater Threshers Sunday afternoon at Charlotte Sports Park. Maris finished the game 3-for-5 with two RBI and a walk. With the game tied at three
Maris powers Crabs to weekend wins
Stone Crabs' starters work 13 scoreless frames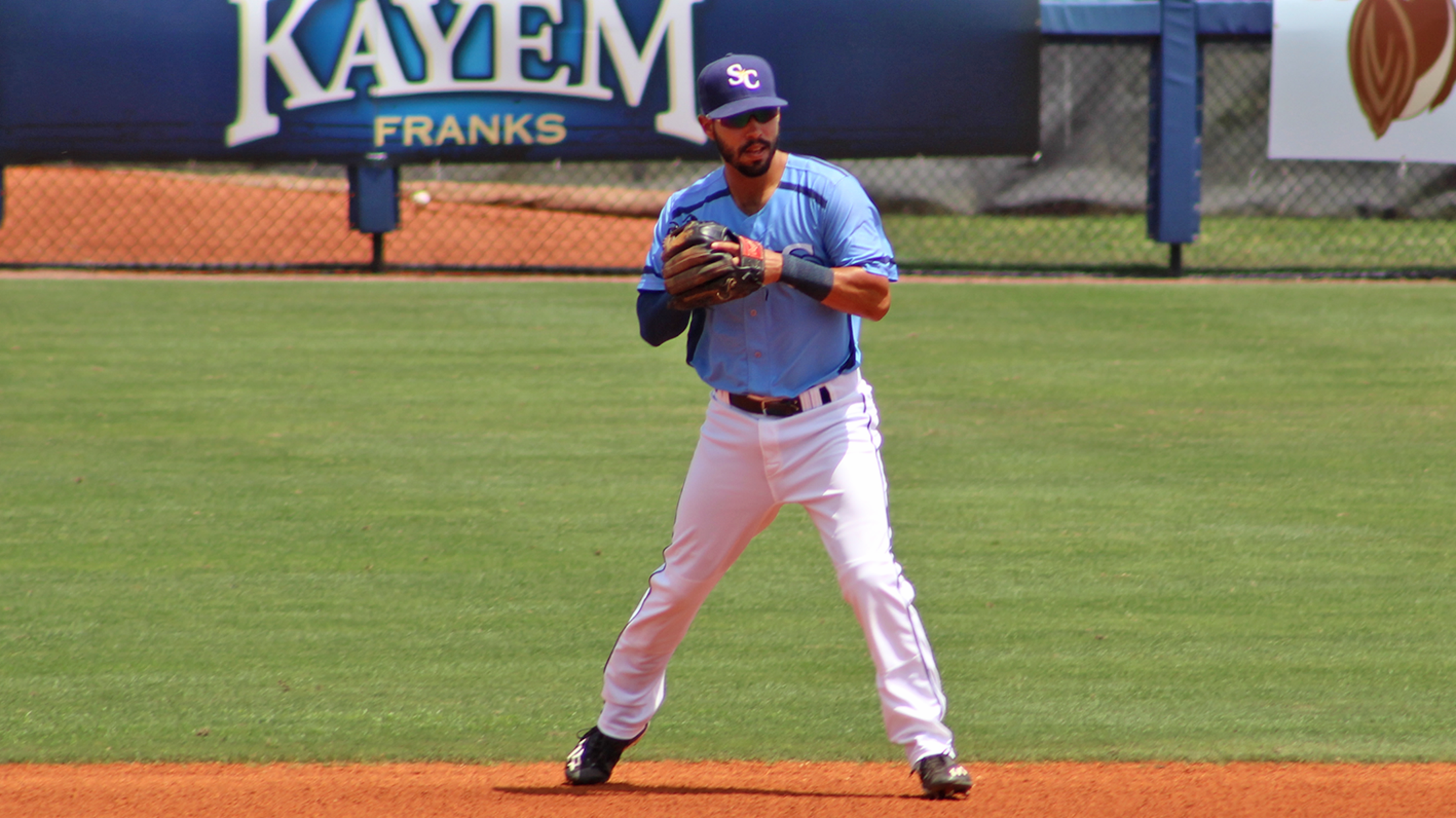 JUPITER, Fla. (July 24, 2017) - Peter Maris homered on back-to-back days and the Charlotte Stone Crabs' starting pitchers went 13 scoreless innings to lead the team to consecutive wins over the Palm Beach Cardinals at Roger Dean Stadium.Maris connected on a two-run shot off Jake Woodford (5-6) on Saturday
Maris mashes Stone Crabs to 4-2 win over Fire Frogs
Cabrera goes five strong to earn series split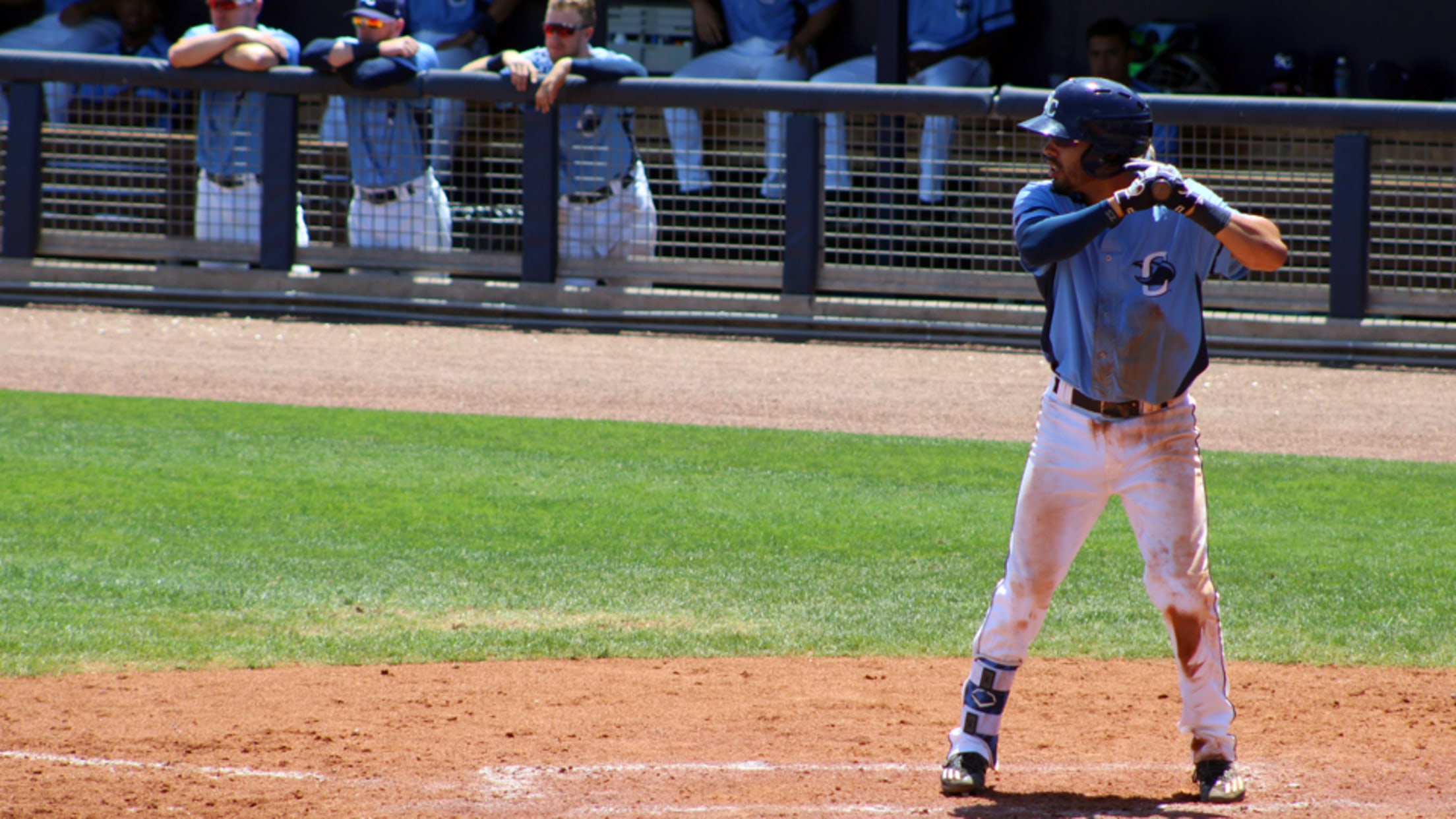 PORT CHARLOTTE, Fla. (June 11, 2017) - Peter Maris went 3-for-3 with a triple, RBI and stolen base to lead the Charlotte Stone Crabs to a 4-2 win over the Florida Fire Frogs Sunday afternoon at Charlotte Sports Park.Trailing 1-0 in the bottom of the second, Stone Crabs (29-31) designated
Stone Crabs squander four-run lead to Blue Jays Thursday, lose 8-7
Cronenworth extends hit streak to 21 in loss