Red Sox beat Mudcats 3-1 to secure postseason
Salem wins second half North Division Championship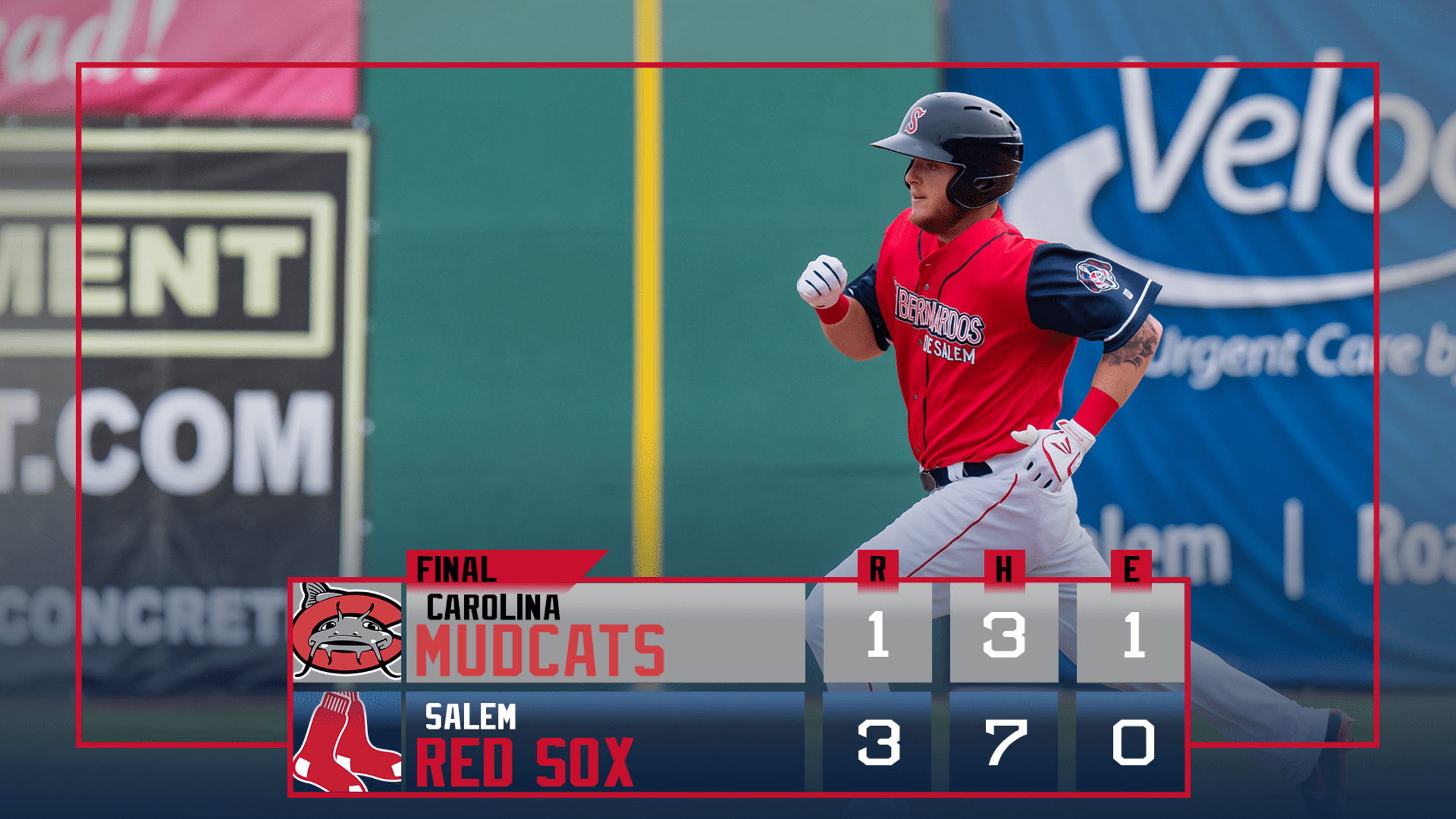 SALEM, Virginia (September 1, 2019) - The Salem Red Sox downed the Carolina Mudcats 3-1 Sunday afternoon at Haley Toyota Field to clinch the 2019 second-half North Division championship and punch their ticket to the Carolina League postseason.How it Happened * Garrett Benge led-off the tilt with a single, Devlin
Fitzgerald blast edges Dash 1-0
Sox arms deliver second shut-out of the series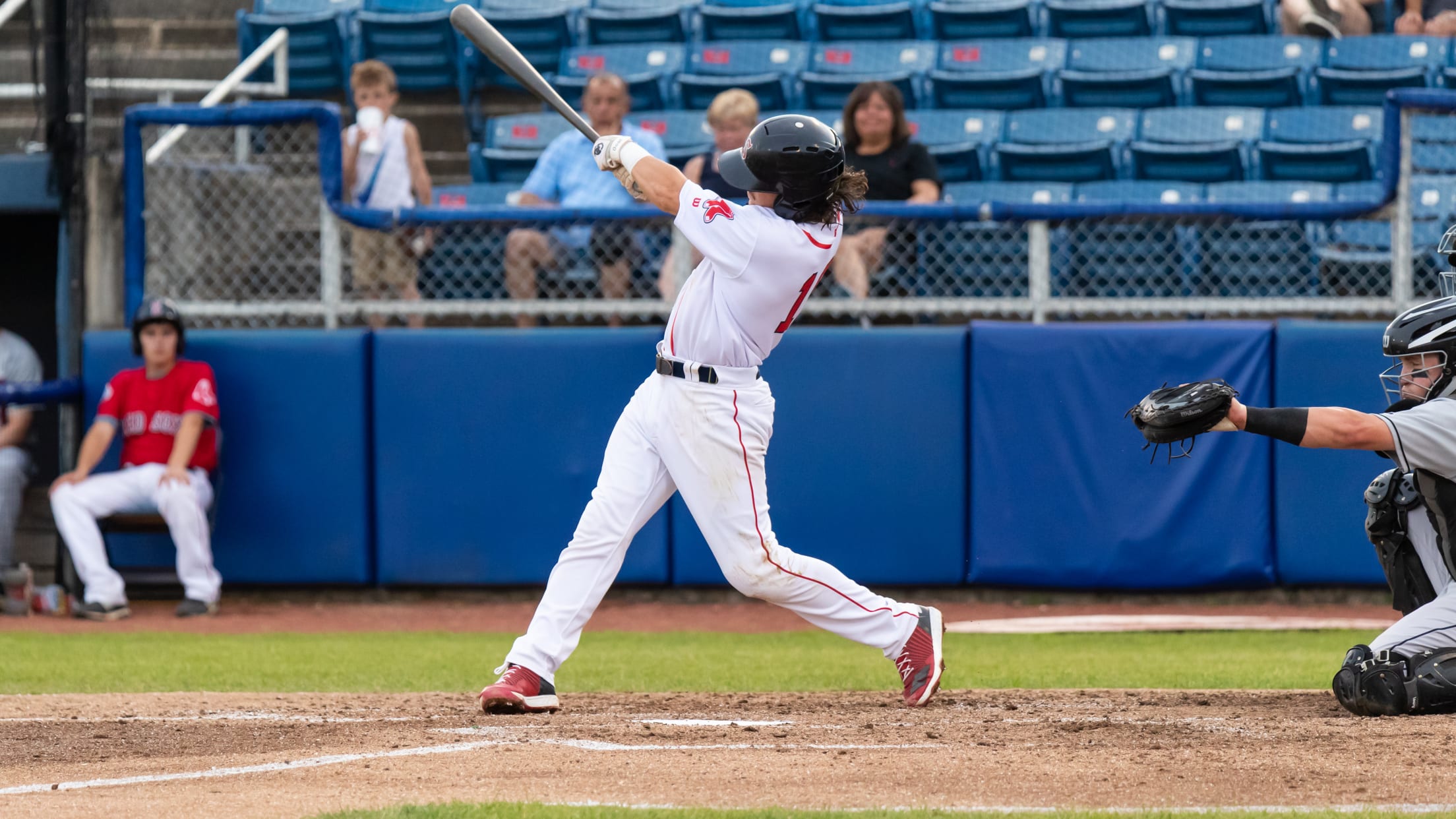 WINSTON-SALEM, Virginia (August 29, 2019) - Ryan Fitzgerald delivered a home run and 1-0 win as the Salem Red Sox three-hit the Winston-Salem Dash Thursday night at BB&T Ballpark.How it Happened * Ryan Fitzgerald knocked a lead-off home run in the third inning for the Sox' 1-0 advantage.* Enmanuel DeJesus
Sox fry Mudcats 4-1
Castellanos backs another brilliant pitching performance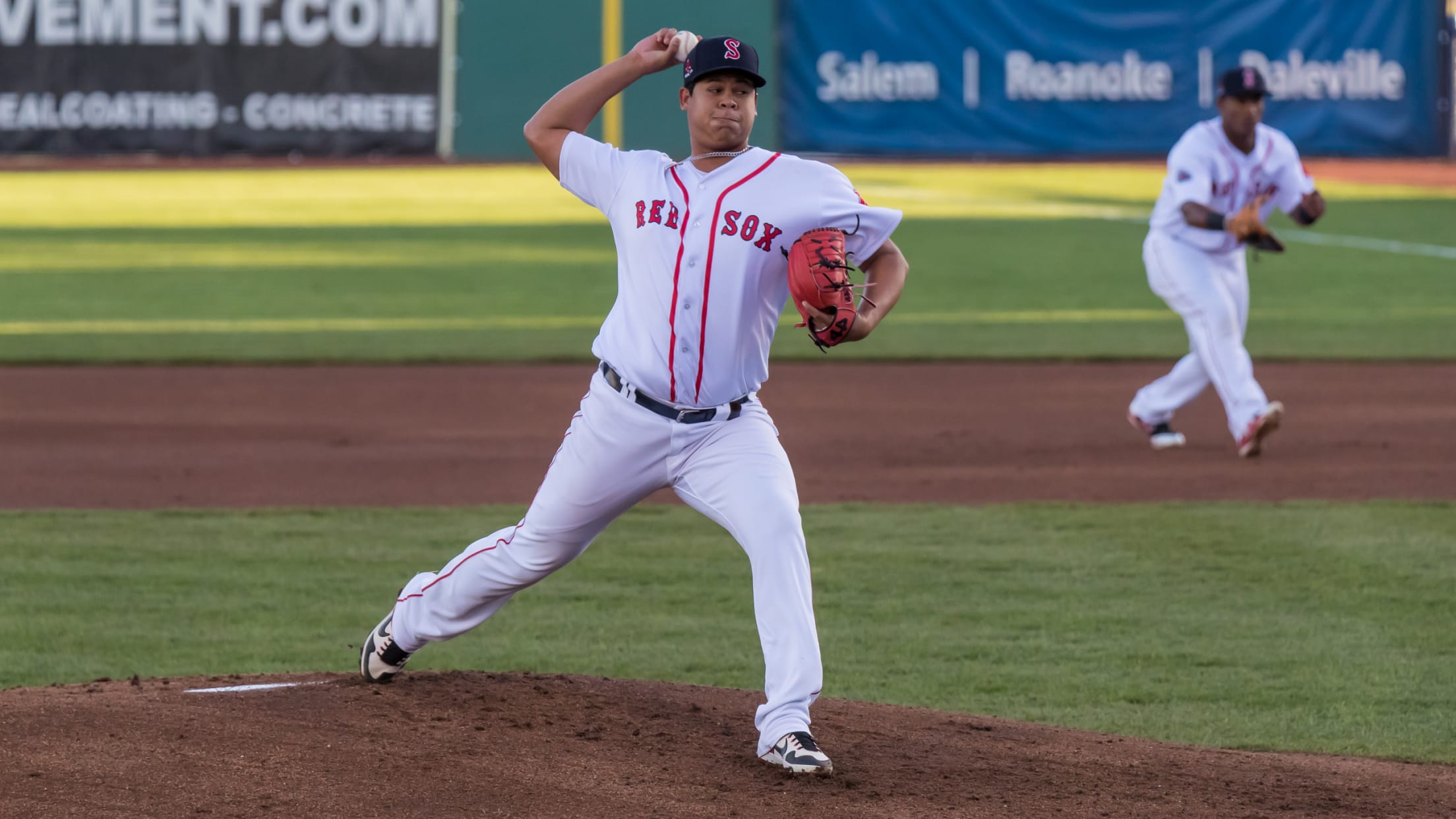 ZEBULON, North Carolina (August 11, 2019) - Pedro Castellanos drove in two runs to back a five-hit day for Salem Red Sox pitchers and a 4-1 win over the Carolina Mudcats Sunday at Five Counties Stadium.How it Happened * Ryan Fitzgerald singled and Pedro Castellanos was hit by a pitch
Red Sox cause chaos in 5-4 win over Myrtle Beach
Salem takes third come-from-behind win this week
MYRTLE BEACH, South Carolina (July 20, 2019) - Trailing 3-0, Salem runners applied the pressure to the Myrtle Beach Pelicans defense, spurring chaos and a 5-4 win Saturday night at TicketReturn.com Field.How it Happened * Enmanuel De Jesus and Jeffrey Passantino tangled in a pitchers' duel through six innings of
Red Sox grate the Cheese in 7-6 comeback
Benge goes 3-for-3 in team's biggest rally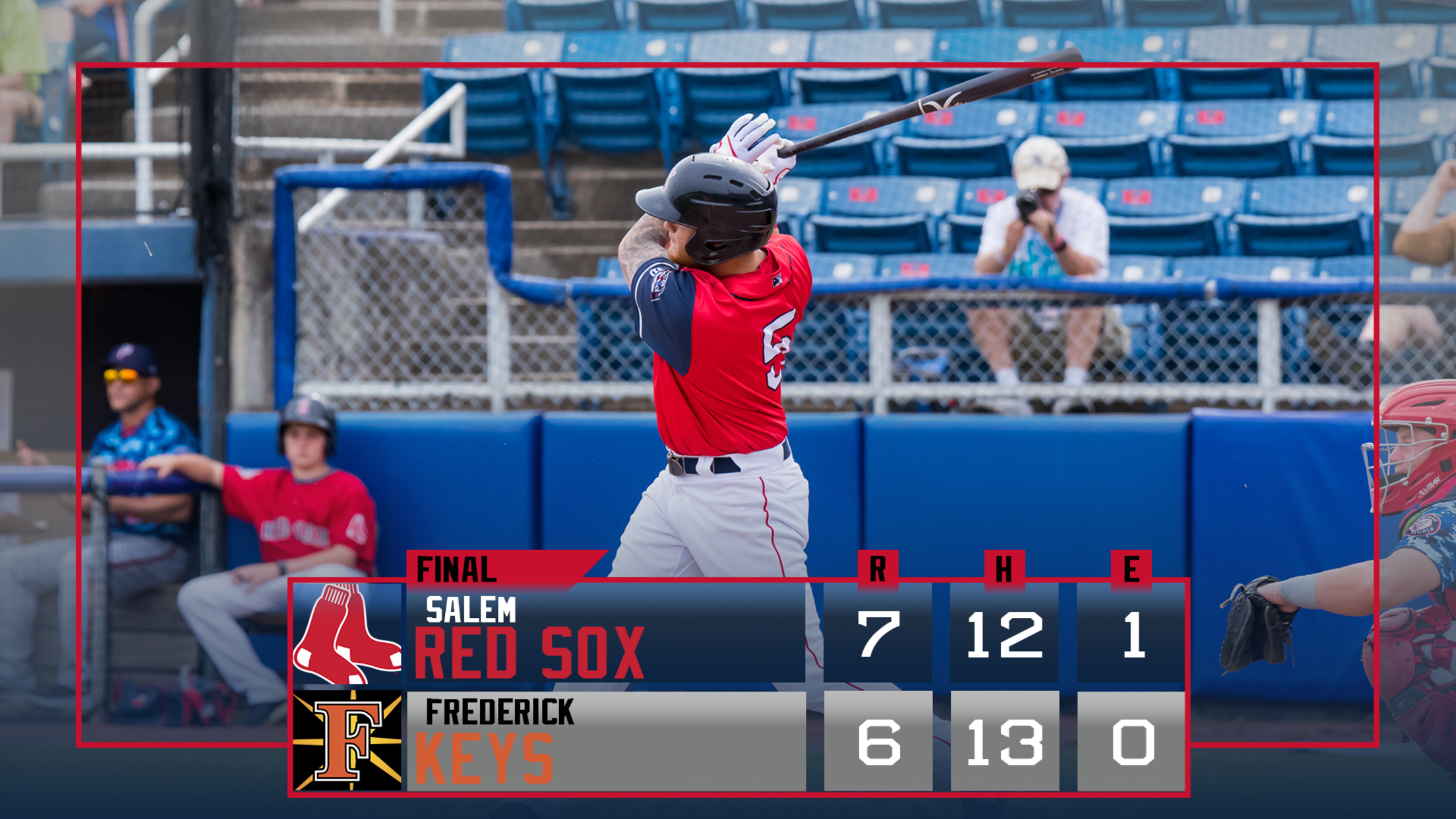 FREDERICK, Maryland (July 13, 2019) - Salem trailed Frederick 6-0 before Garrett Benge knotted the game in a two-out, ninth inning rally to spark an extra-inning comeback win, 7-6, over the Cheese Saturday night at Nymeo Field.How it Happened * Jomar Reyes got the Cheese on the board 1-0 in
Salem holds on for 2-1 win over Dash
Sox arms go the distance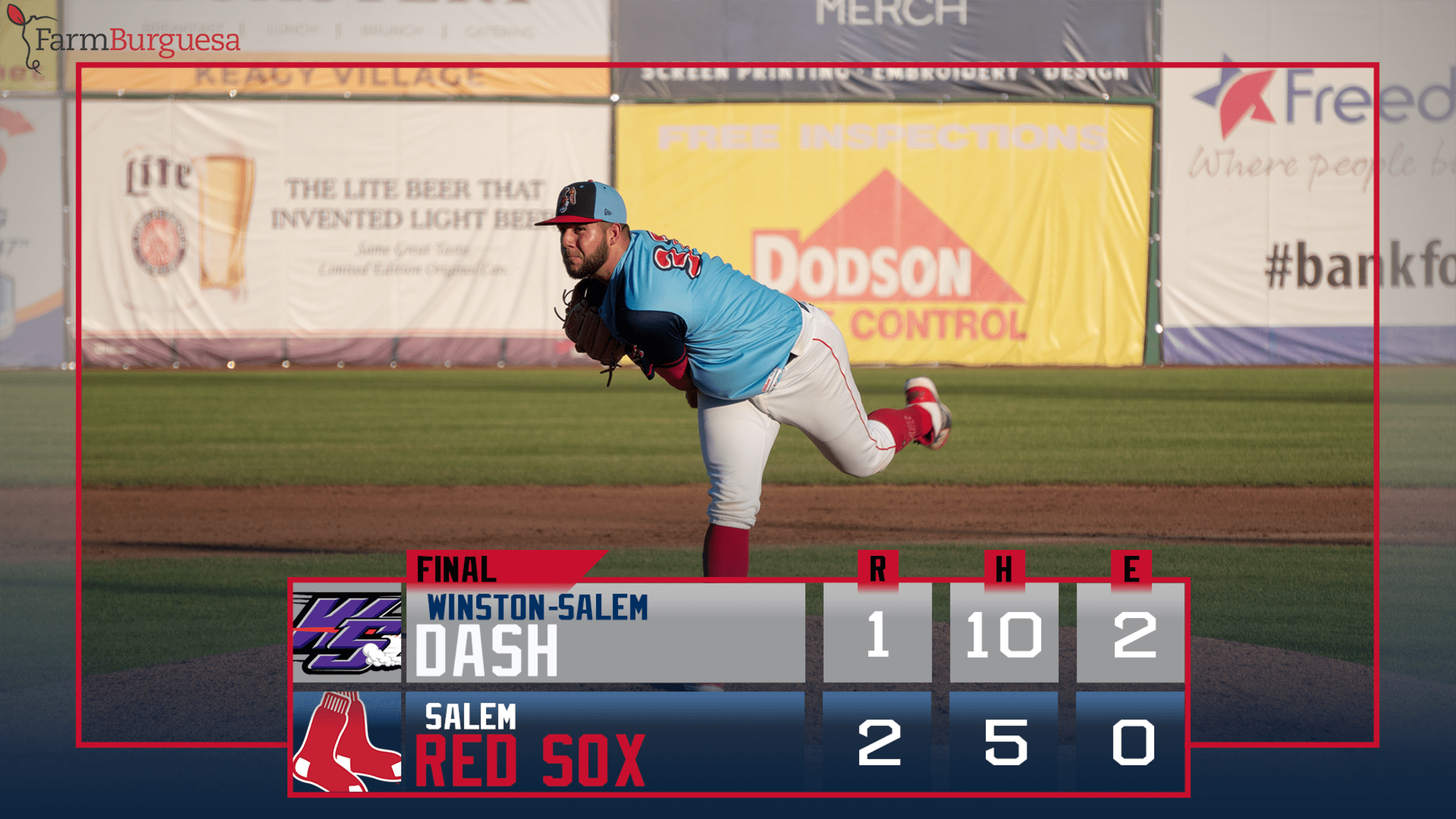 SALEM, Virginia (June 29, 2019) - Enmanuel De Jesus, Rio Gomez and Andrew Schwaab combined for 12 strikeouts en route to a 2-1 win over the Winston-Salem Dash Saturday night at Haley Toyota Field.How it Happened * The Red Sox connected early in the first inning. Victor Acosta doubled, Ryan
'Dogs hold on for 7-6 win at Hartford
Schwaab saves it in the ninth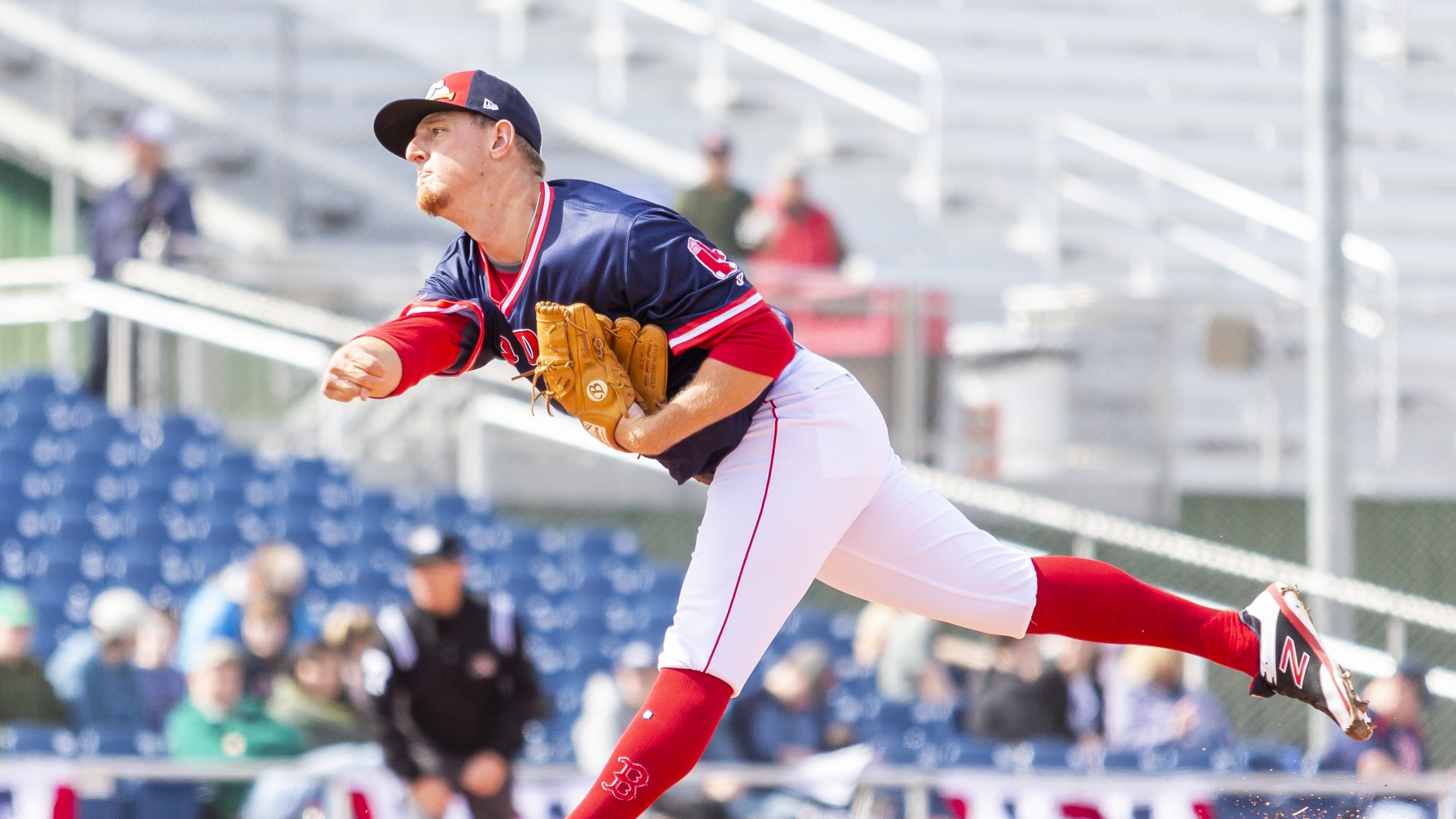 Hartford, CT - Andrew Schwaab worked out of a bases-loaded-one-out jam in the ninth inning, as the Portland Sea Dogs (7-12) held on for a 7-6 win over the Hartford Yard Goats (11-14) in the series opener on Monday night at Dunkin' Donuts Park.
'Dogs erase 7-0 deficit, win 11-7 in 10 at Reading
Bullpen works 8.1 IP on one run and 10 K's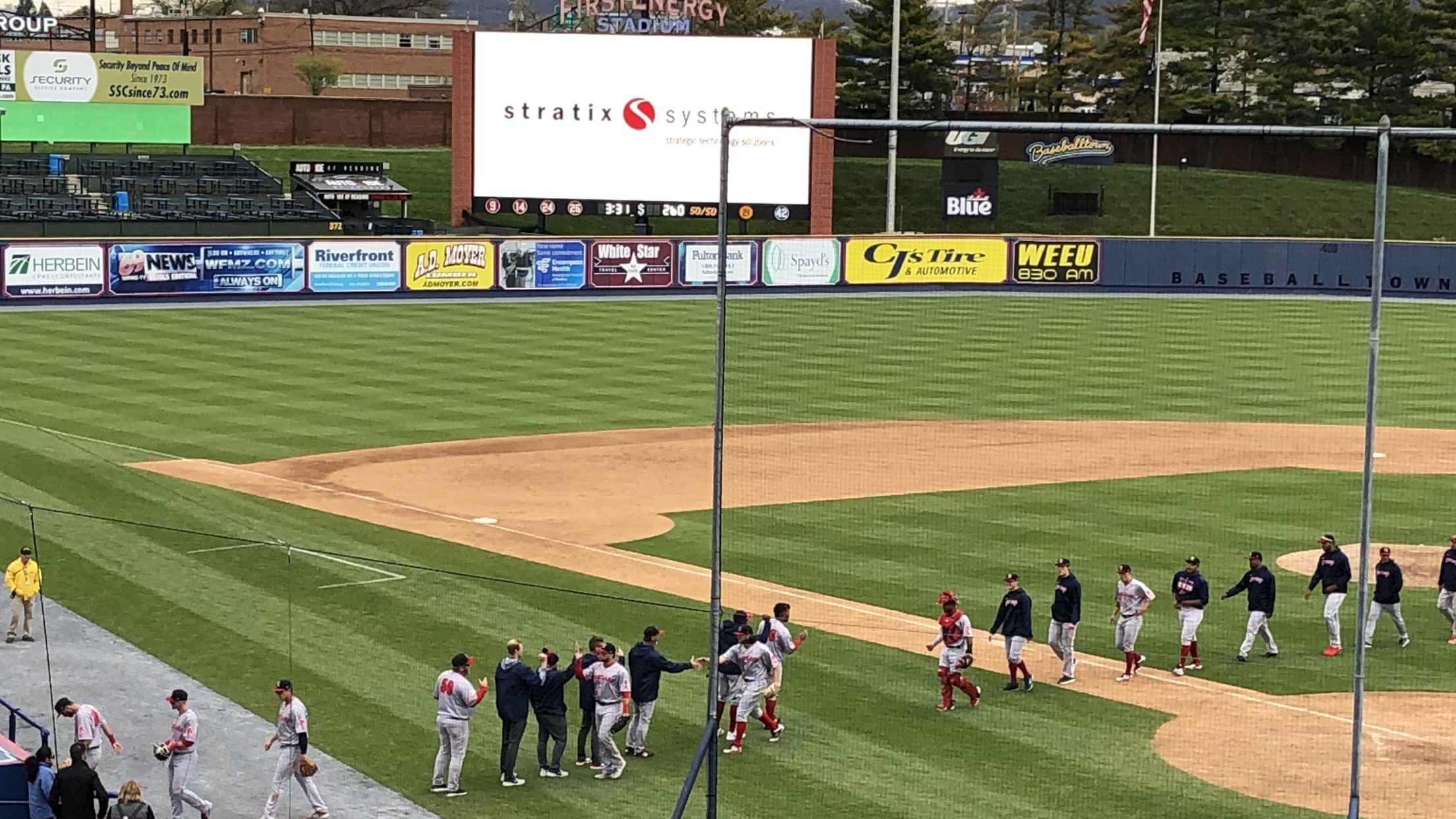 Reading, Pa. - The Portland Sea Dogs (3-7) scored 11 unanswered runs and grabbed the series finale from the Reading Fightin Phils (6-5), 11-7 in 10 innings on Wednesday afternoon at FirstEnergy Stadium. Portland won their first series of the season and return home on Thursday night.
Home or away, prospects winning at love
Long-distance relationships challenge Minor Leaguers off the field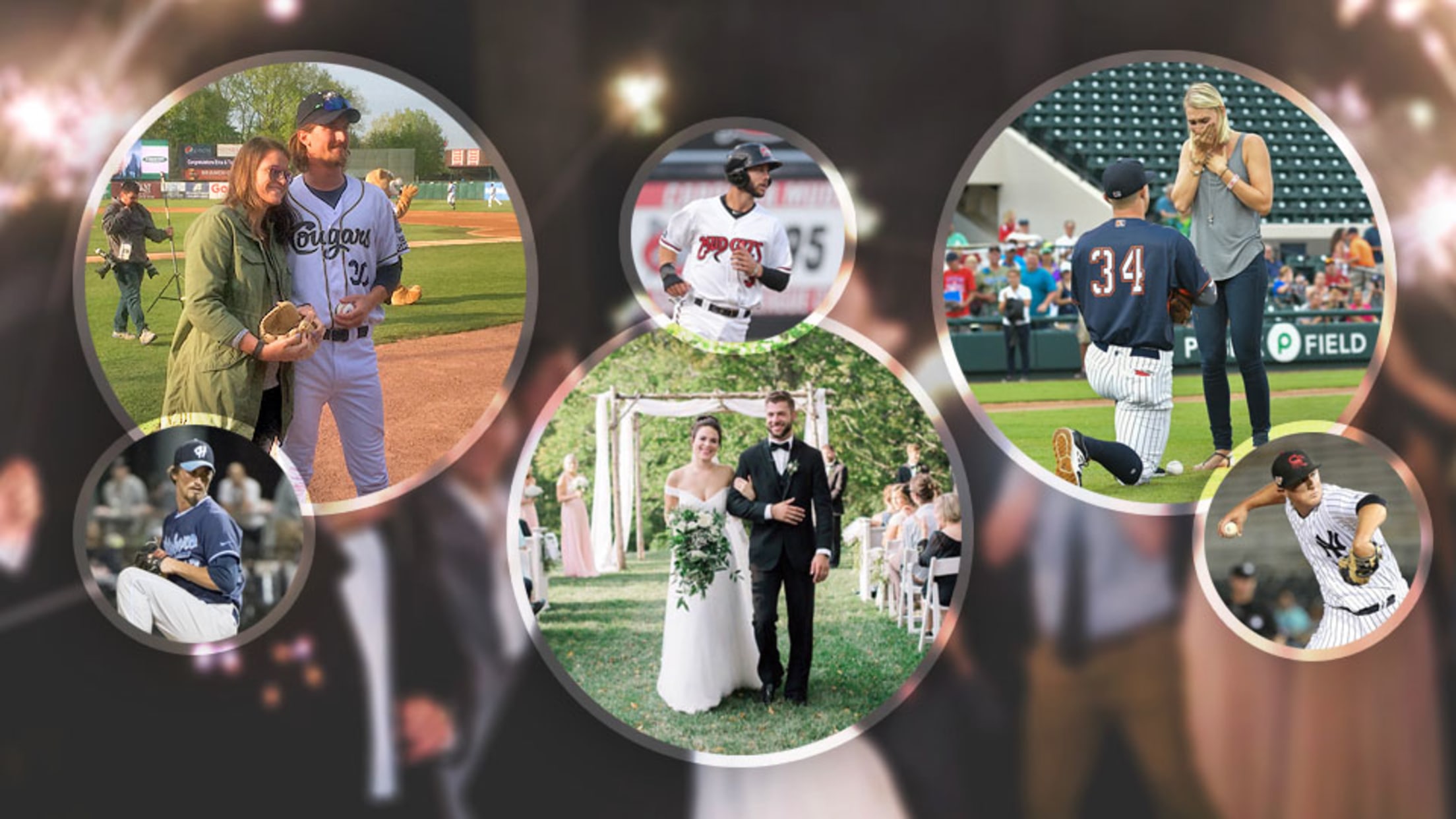 Andrew Schwaab sat alone in the dugout, staring at the rain. With the rest of the Florida State League's top players in the clubhouse, the Yankees pitching prospect just watched it come down, worried about what was going to happen.But it wasn't his opportunity to play in an All-Star Game
LaValley blasts North to All-Star victory
Yankees' Schwaab proposes during ceremonial first pitch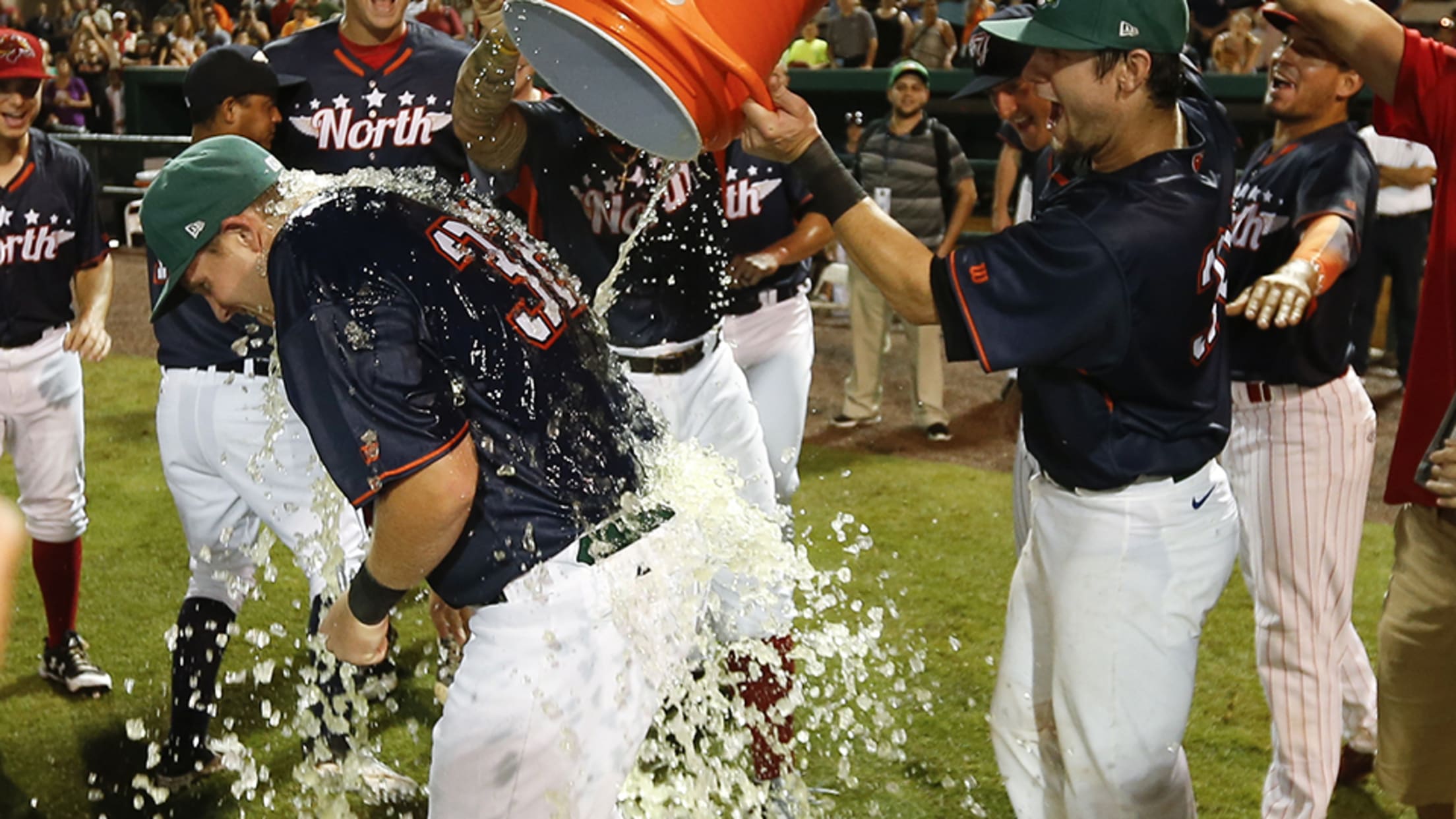 LAKELAND, Fla. -- Gavin LaValley's invitation to the Florida State League All-Star Game came a little late. He turned out to be the guest of honor.The Daytona Tortugas slugger hit a pair of two-run homers to lead the North Division to a 5-2 triumph over the South before 3,553 at