Prospect Roundup: Games of June 3
White Sox's Robert extends hit streak, Brewers' Feliciano homers twice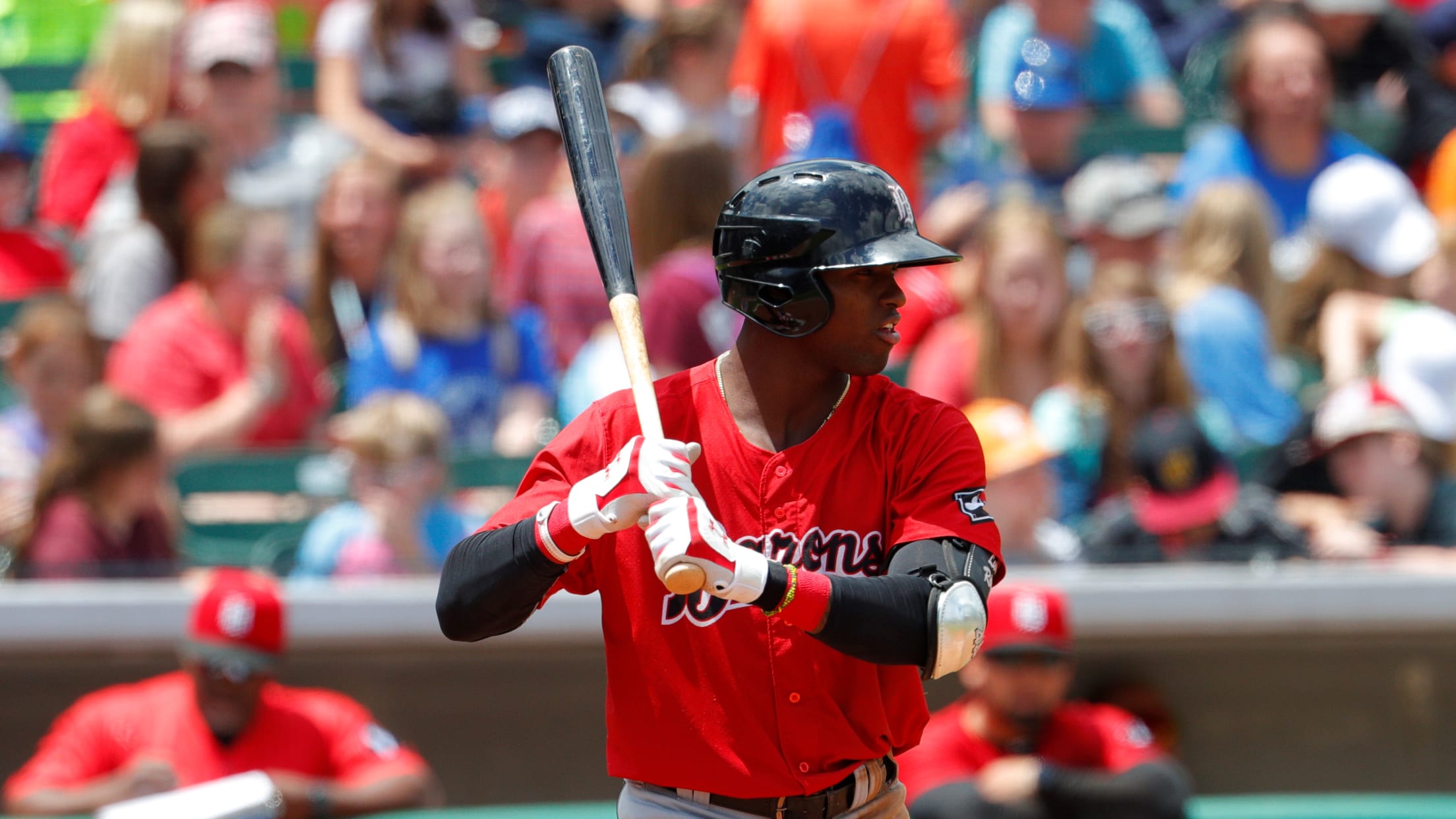 White Sox OF Luis Robert, Double-A Birmingham: 3-for-4, 2 R, RBI, SB -- Chicago's No. 2 prospect collected a double and two singles in the second game of a twinbill, a 6-0 Barons win over Jackson. MLB.com's 18th-ranked prospect extended his hitting streak to 13 straight games and improved his average
Padres Prospect Primer: Talent abounds
Urias leads next wave in baseball's top-ranked farm system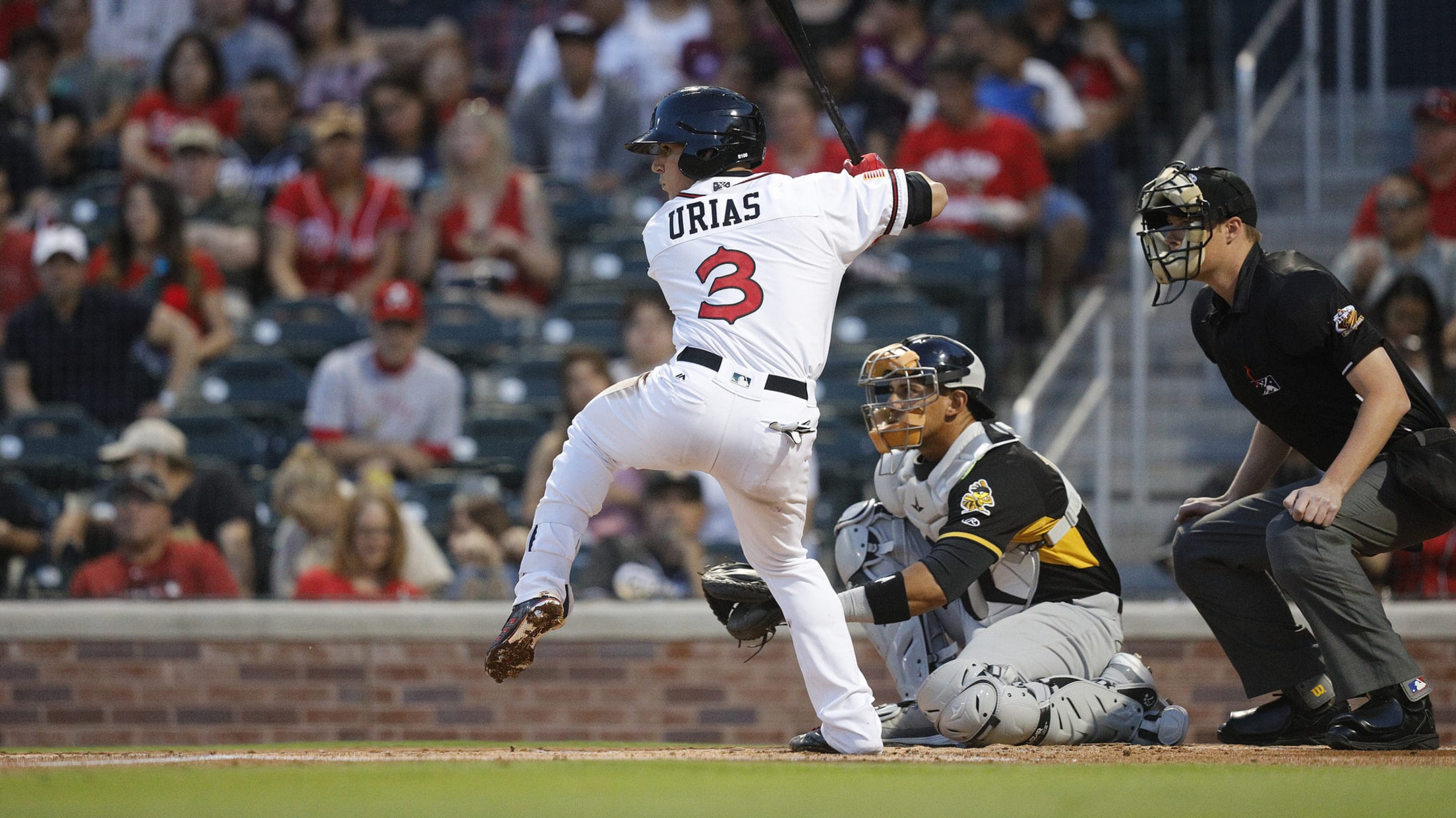 Some players are on the verge of stardom, others are entering a crucial phase of their development and still others are getting their first tastes of full-season ball. With the 2019 season approaching, MiLB.com takes a look at the most intriguing prospects from each MLB organization. Shining Star: Luis Urías,
Top prospects opening 2019 in the Majors
Tatis, Jiménez, Robles lead large crop on MLB's Opening Day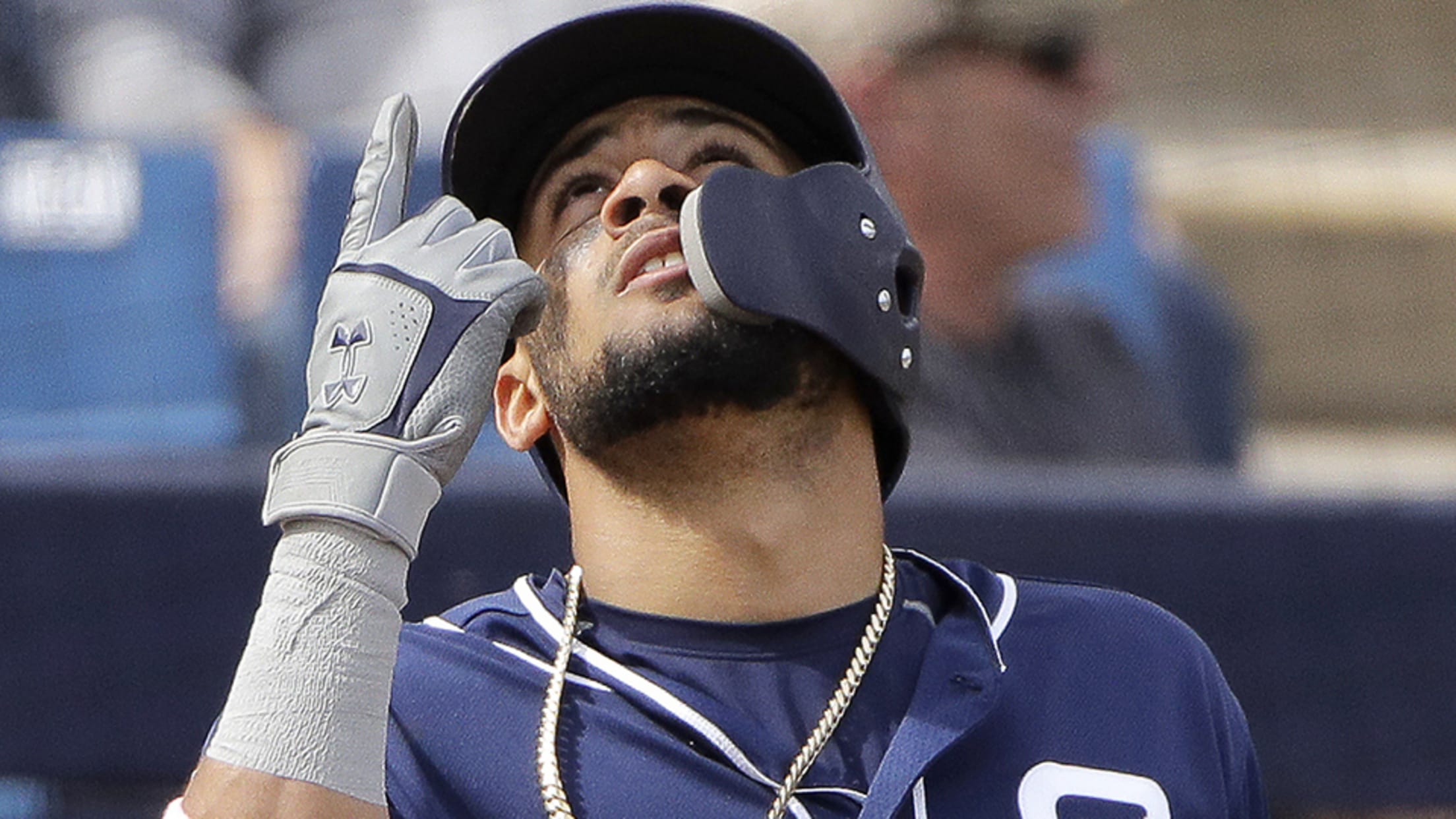 Are the tides turning?This is perhaps the most aggressive teams have been in pushing top prospects to the Major Leagues in recent memory. In 2018, nine of MLB.com's Top 100 Prospects found themselves on Major League Opening Day rosters. This year -- when 28 of the game's 30 clubs will
Tatis makes Padres' Opening Day roster
Baseball's No. 2 overall prospect joins Mejia, Paddack in bigs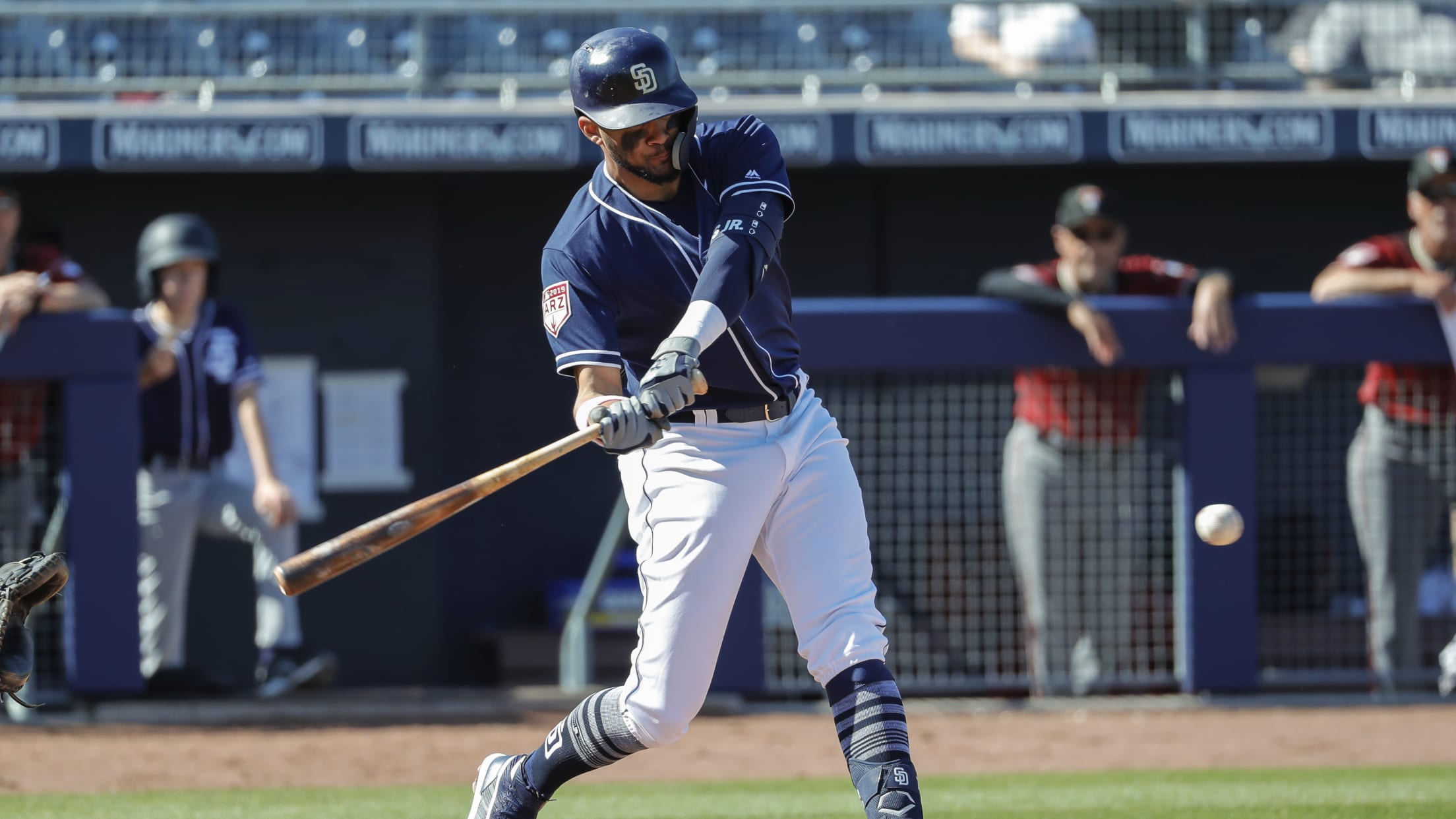 Welcome to The Show, Fernando Tatis Jr.The top Padres prospect has made the club's Opening Day roster, MLB.com's AJ Cassavell confirmed Tuesday. Tatis will begin the season in San Diego against San Francisco on Thursday.
Tatis flashes speed, hustle for Padres
No. 2 overall prospect collects two hits, two steals, scores twice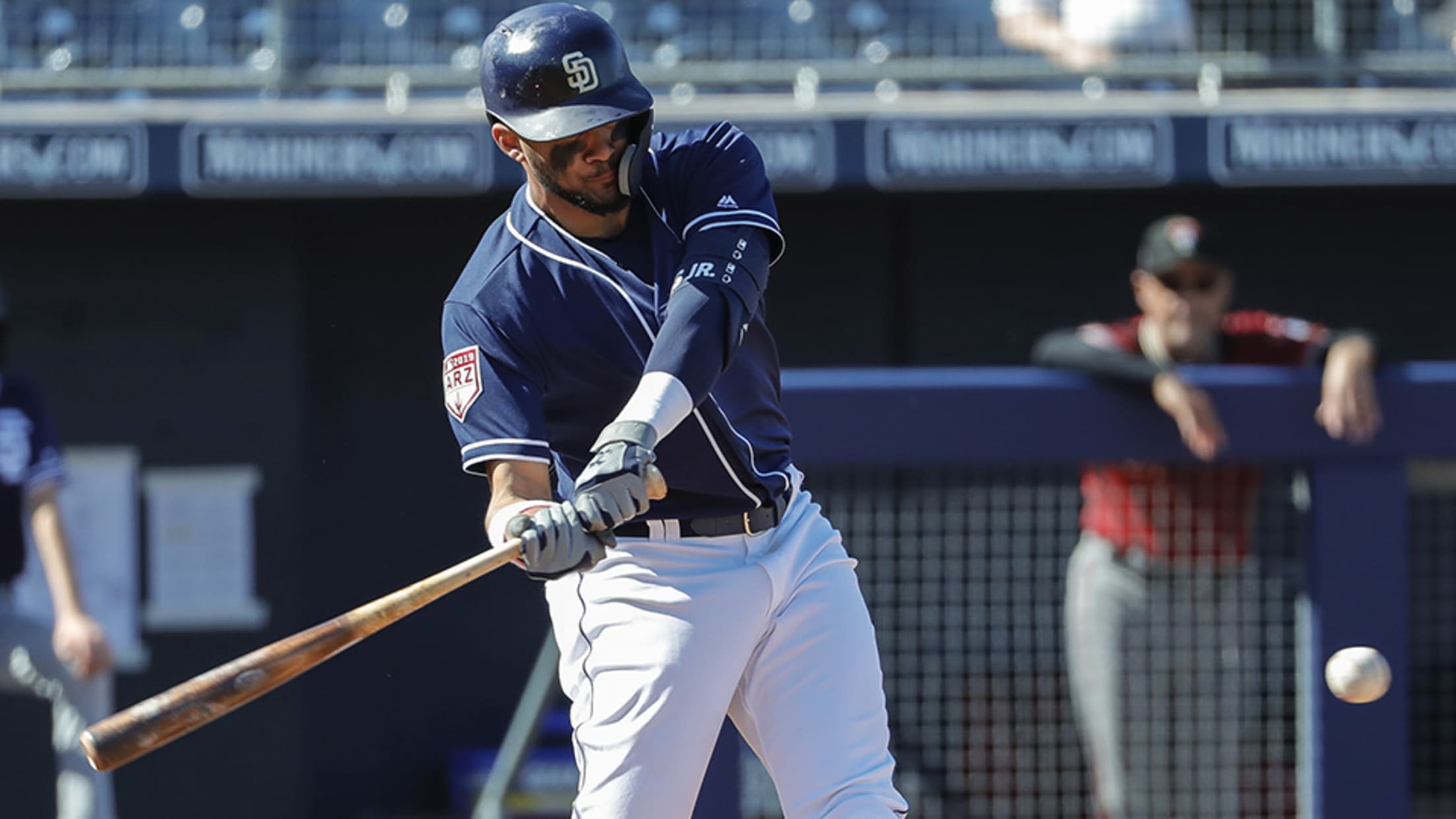 The future left side of the Padres infield was on full display Friday night, and it's looking more and more like it should be beyond the beta phase.Manny Machado opened the scoring with an RBI double in the first inning and Fernando Tatis Jr. collected a pair of hits, two
Tatis continues strong spring for Padres
Second overall prospect collects three hits, pair of doubles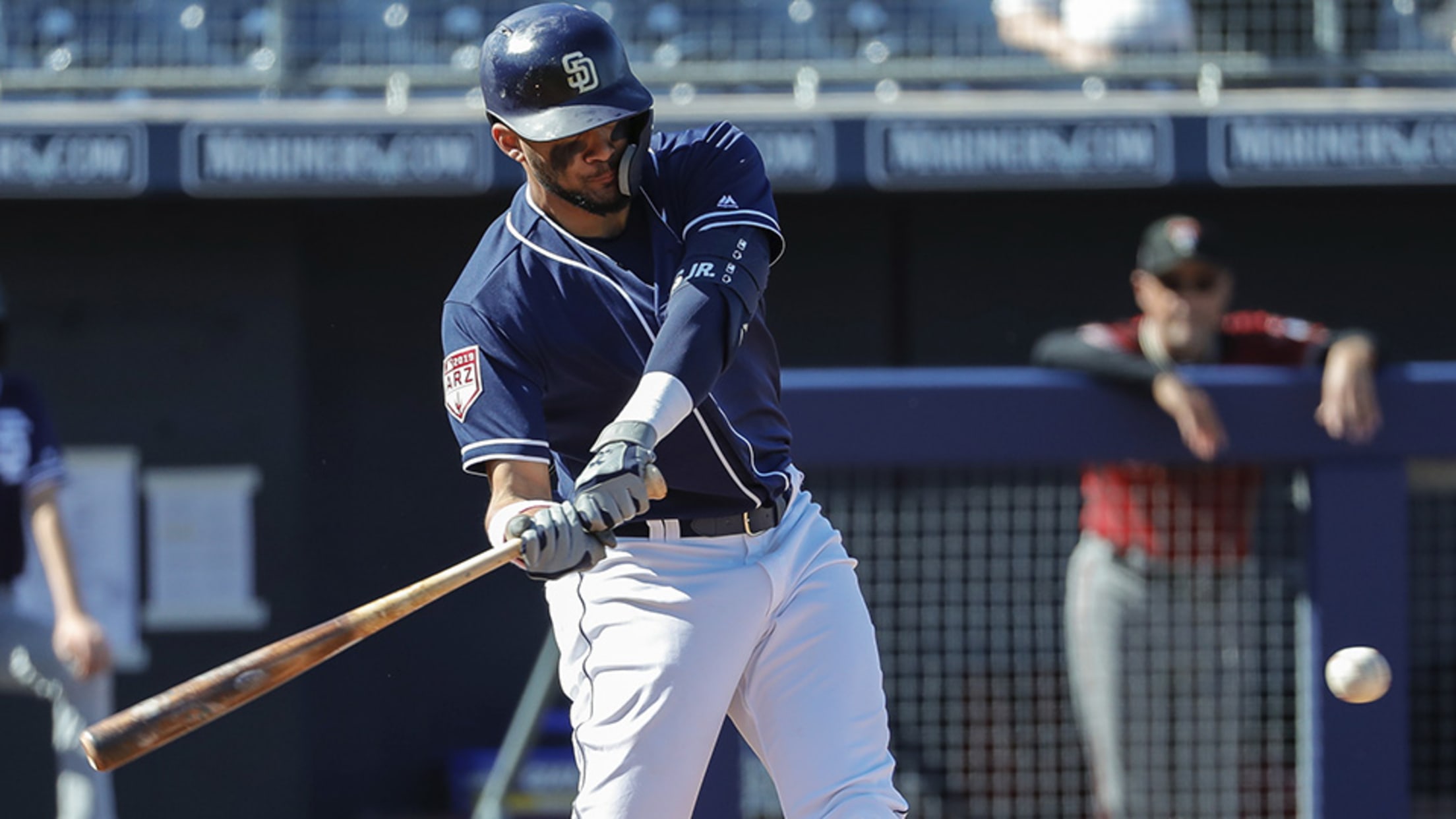 While Manny Machado went 0-for-3 in a loss to the Giants in Scottsdale, the 20-year-old who could soon join him on the left side of the infield at Petco Park reminded Padres fans why that's something they'd like to see, sooner rather than later.Fernando Tatis Jr., MLB.com's No. 2 overall prospect,
Toolshed: Prospect promotion predictions
Month-by-month forecast of when top talent may see The Show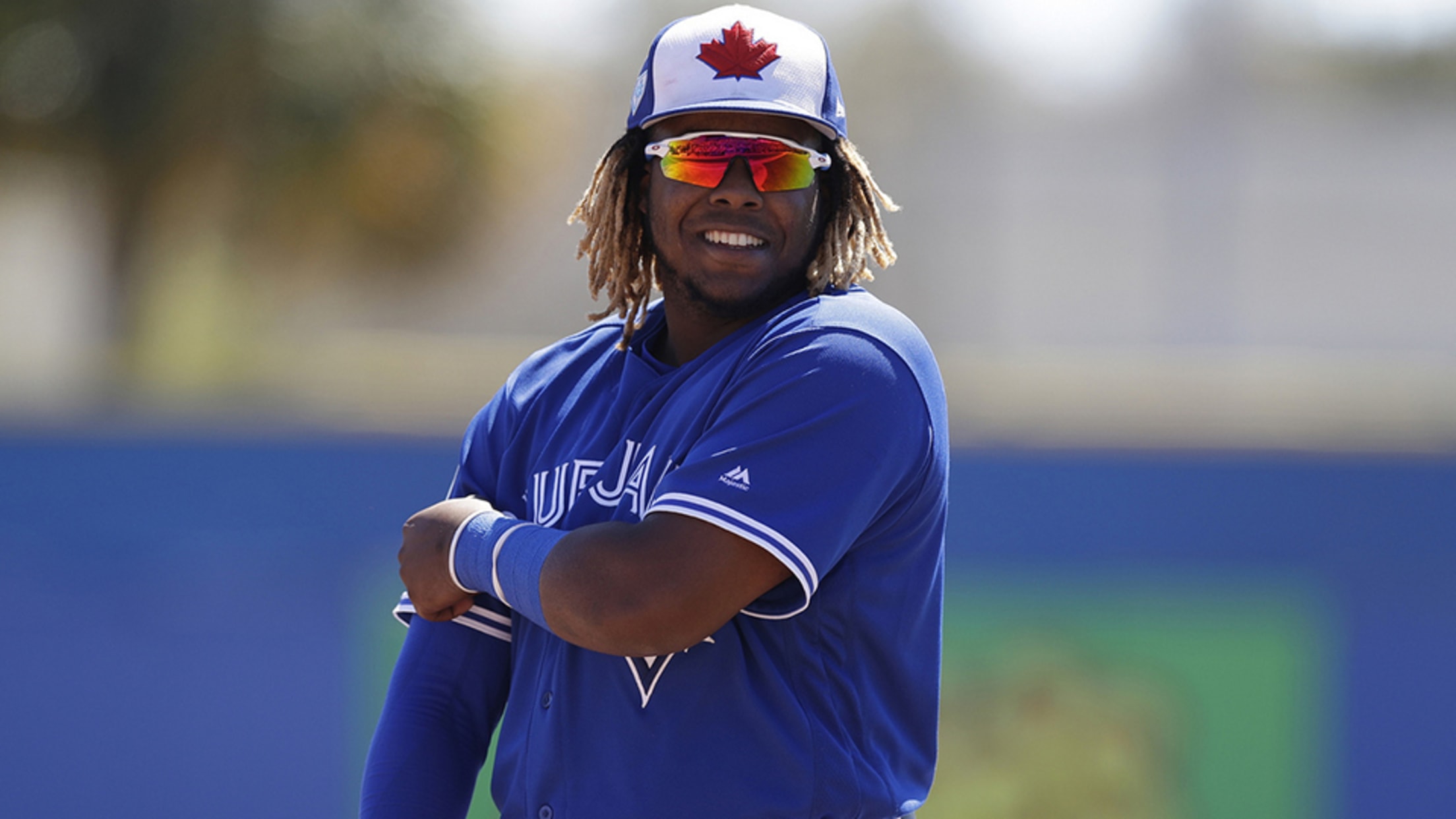 It's the most frequently fielded question at MiLB.com and other prospect sites and publications.When is he getting called up?
Farm system rankings: Position players 10-1
Rays still loaded; Jays have talent to back top prospect Vlad Jr.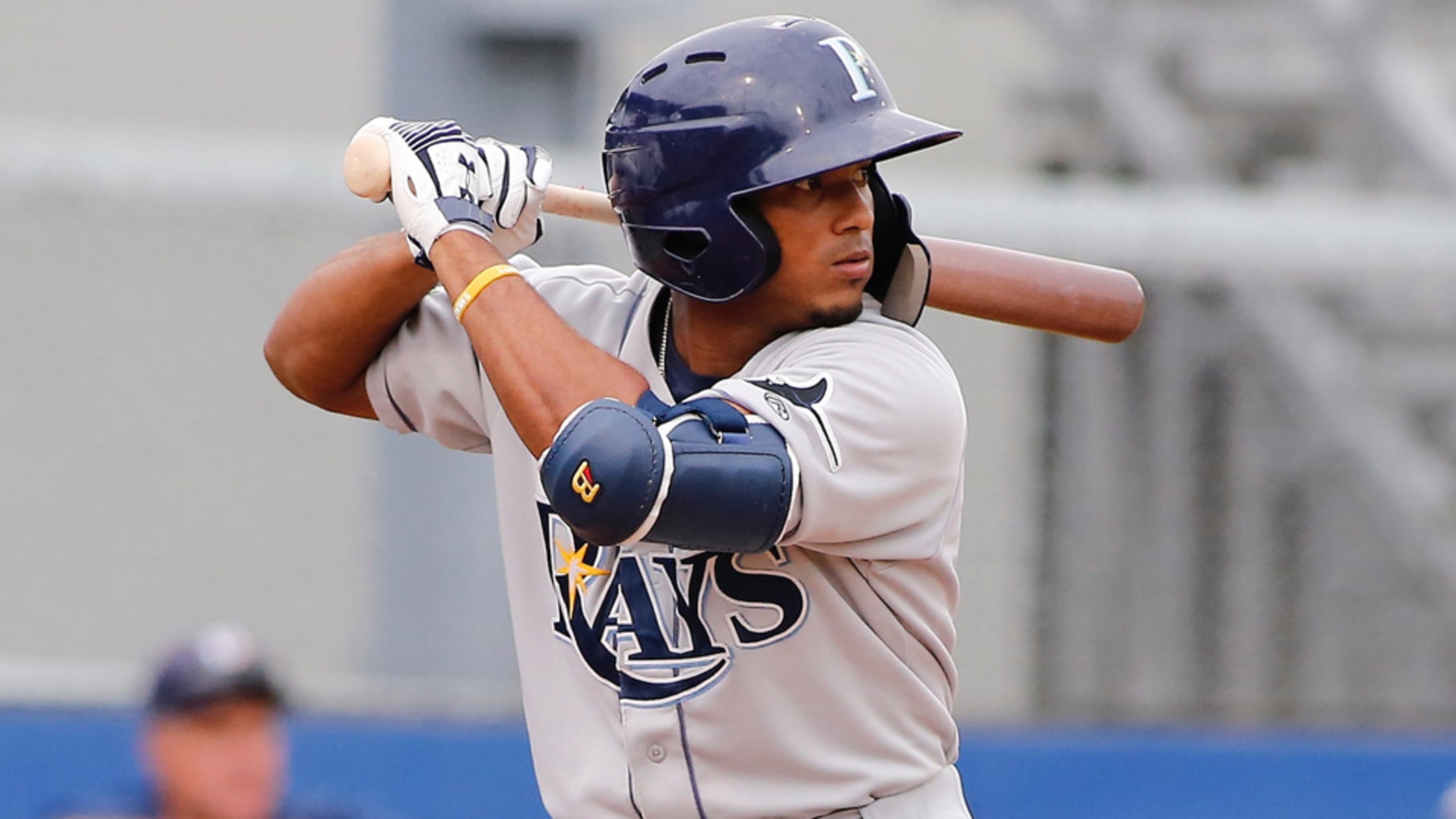 With the 2019 season rapidly approaching, MiLB.com is looking at the state of all 30 farm systems over the next month and ranking them in several different ways. The first installment, broken into three parts, focuses on position players and considers the quality and quantity of top talent in each
Toolshed: 2019 Spring Training preview
Top-100 prospects head to Arizona, Florida with plenty to prove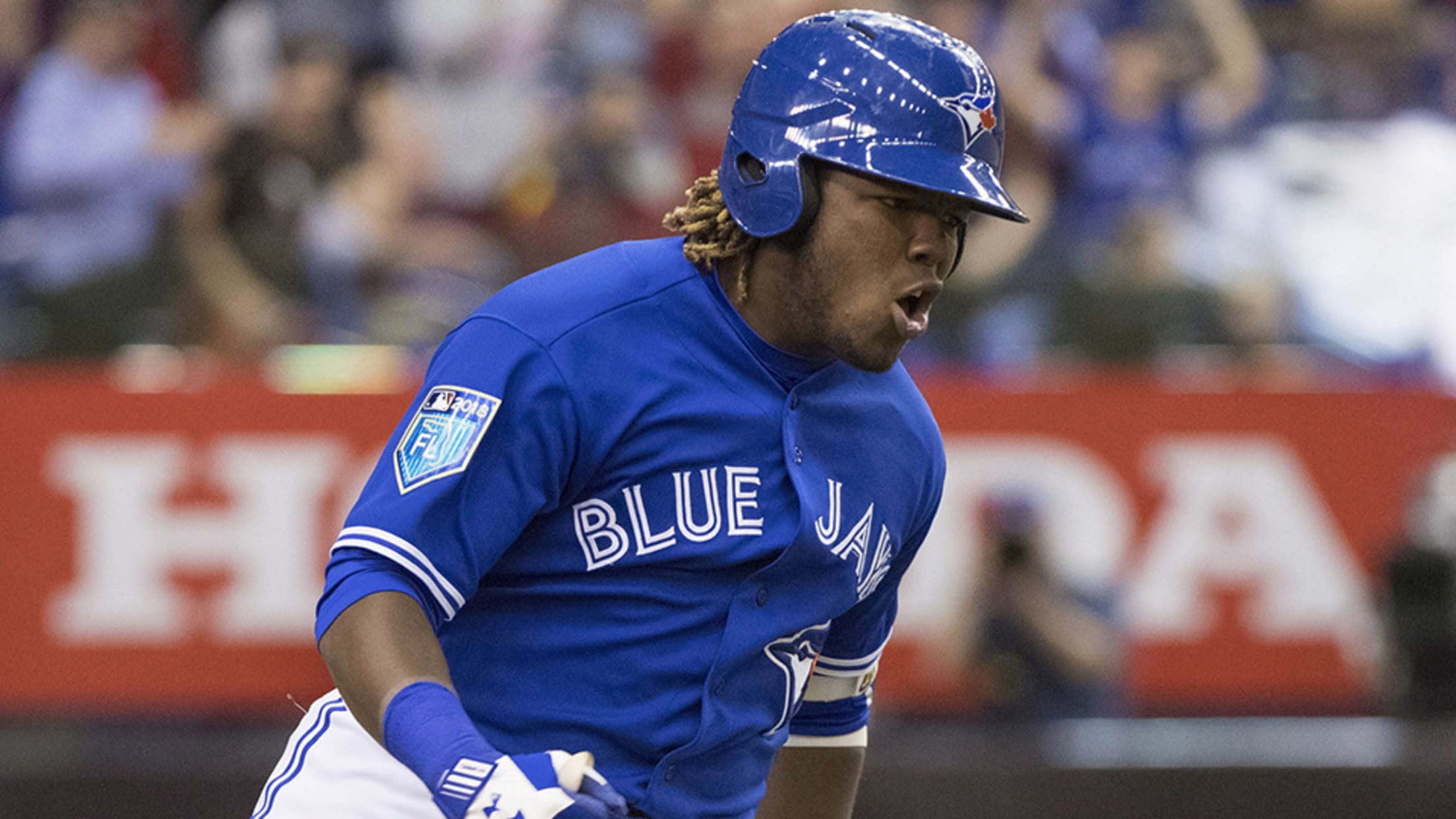 Pitchers and catchers are coming, pitchers and catchers are coming.One of the most optimistic times of the year arrived Sunday when pitchers and catchers reported to Oakland Athletics camp in Mesa, Arizona, officially beginning Spring Training in 2019. Most other tandems will report Tuesday and Wednesday with position players coming
2019 Prospect Projections: NL West rookies
Tatis, Urias, Mejia should set foundation for future in San Diego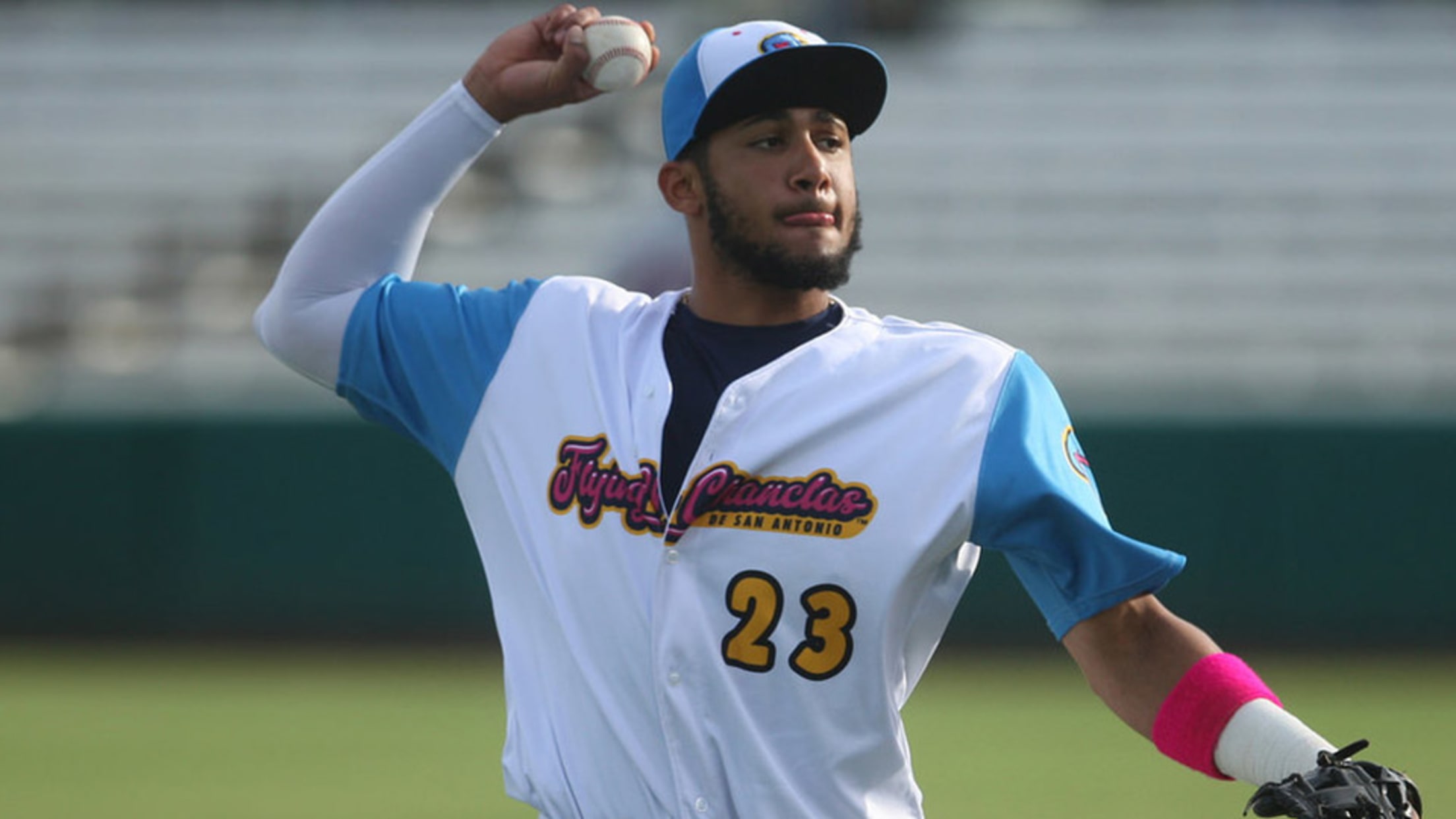 This is the final installment of a six-part Toolshed series that uses FanGraphs' Steamer600 projections to look at how prospects would fare over a full Major League season in 2019. The system bases its forecast on 600 plate appearances for position players, 450 plate appearances for catchers, 200 innings for
Vlad Jr. tops new prospect rankings
Padres boast 10 players, including Tatis Jr., seven pitchers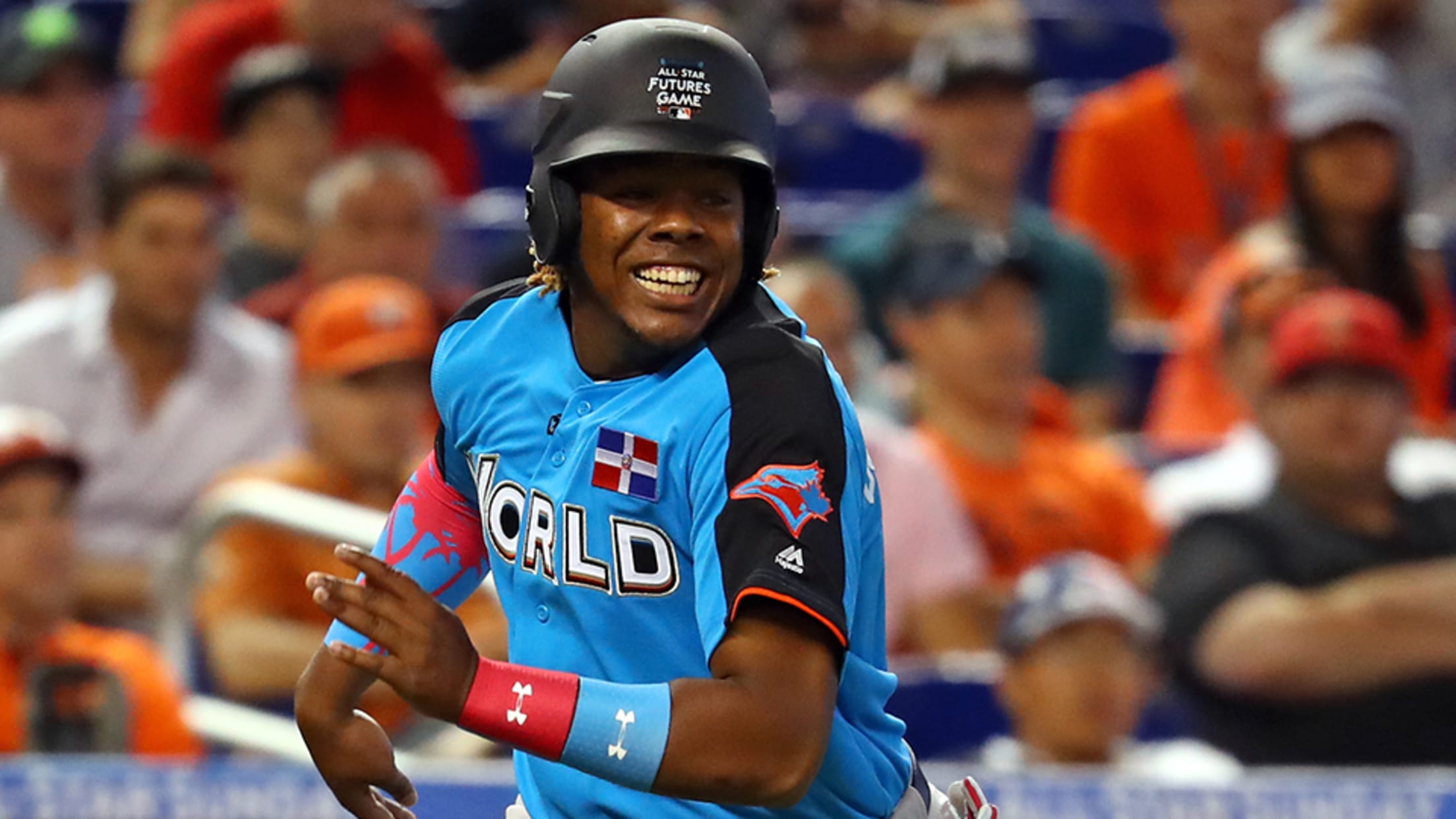 Blue Jays third baseman Vladimir Guerrero Jr. retains top billing on MLB Pipeline's new Top 100 prospects list, slotting in just ahead of another player with a Major League upbringing, Padres shortstop Fernando Tatis Jr., who leads a group of 10 Friars to make the cut.After breaking camp with Double-A
Padres invite Tatis to big league camp
No. 2 overall prospect headed to Arizona after thrilling winter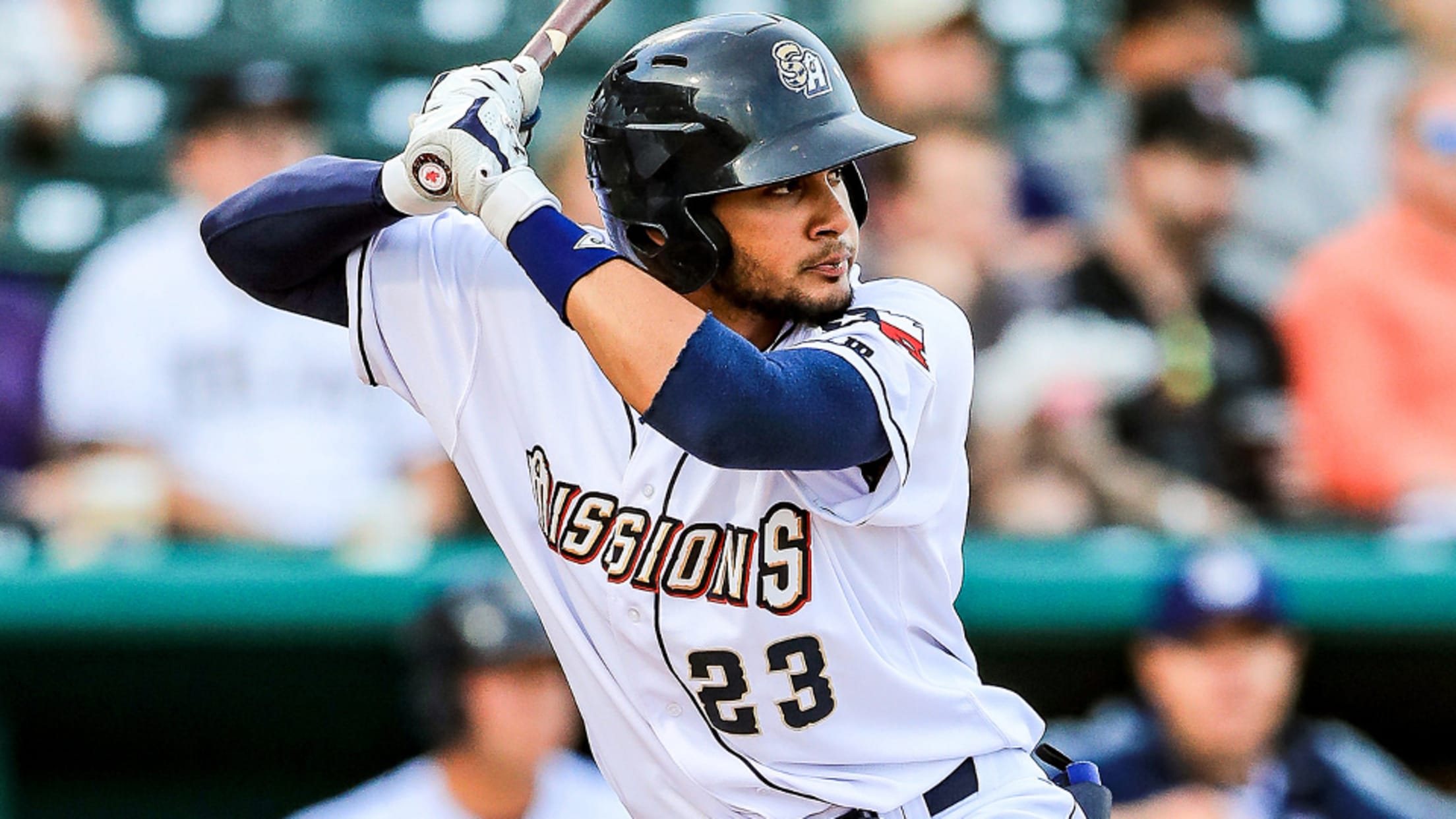 A day after helping his Estrellas to their first Dominican Winter League crown in 51 years, Fernando Tatis Jr. earned another prize.The Padres invited their top prospect to big league camp along with No. 8 prospect Logan Allen, Cal Quantrill (No. 11), Buddy Reed (No. 13), Josh Naylor (No. 15),
Siri helps Estrellas to series lead in Finals
Reds No. 15 prospect collects seven hits in three games for title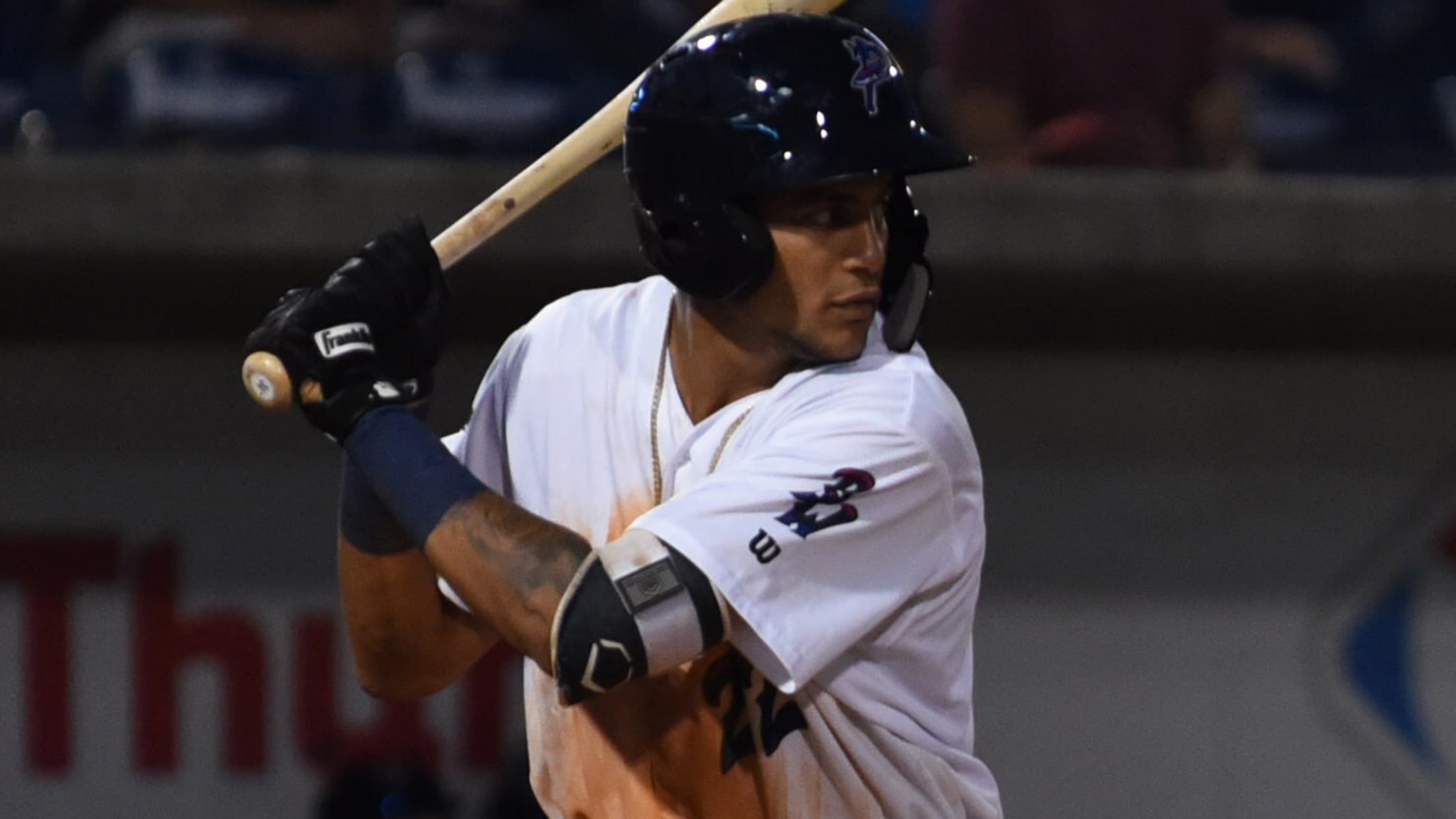 The list of top prospects taking part in Winter League playoff ball is shrinking, and the list of those putting up eye-popping performances is even more exclusive. Here's a look at some of baseball's top-ranked prospects who have fared best in their leagues' postseasons.Jose Siri (Estrellas Orientales, Dominican Winter League)
Tatis leading Estrellas in title chase
San Diego's No. 1 prospect continues winter ball dominance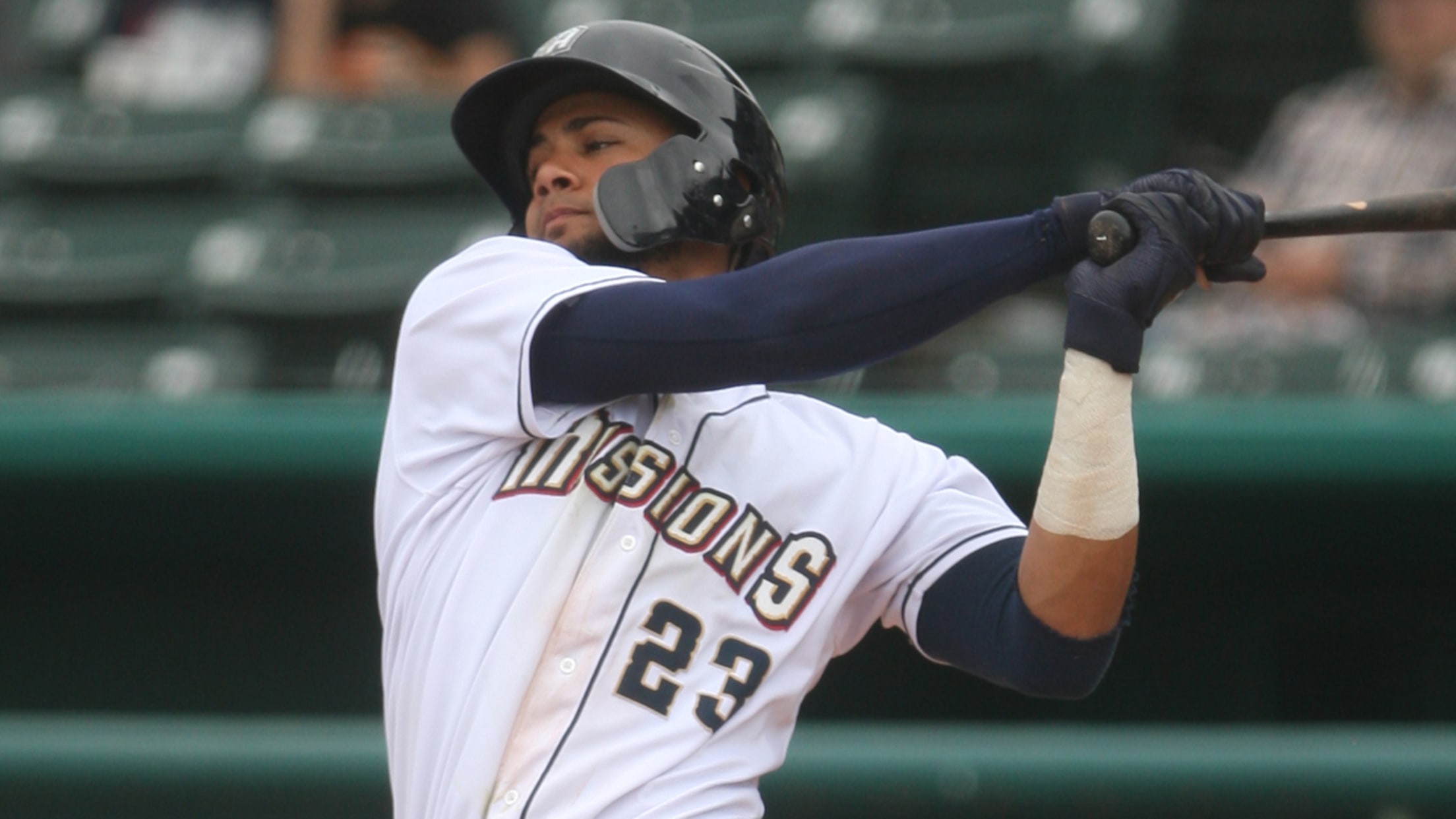 The list of top prospects taking part in Winter League playoff ball is shrinking and the list of those putting up eye-popping performances is even more exclusive. Here's a look at some of baseball's top ranked prospects who have fared best in their leagues' postseasons.Fernando Tatis Jr. (Estrellas Orientales, Dominican
Tatis stars again in Caribbean playoffs
Top Padres prospect races for extra bases in Dominican Republic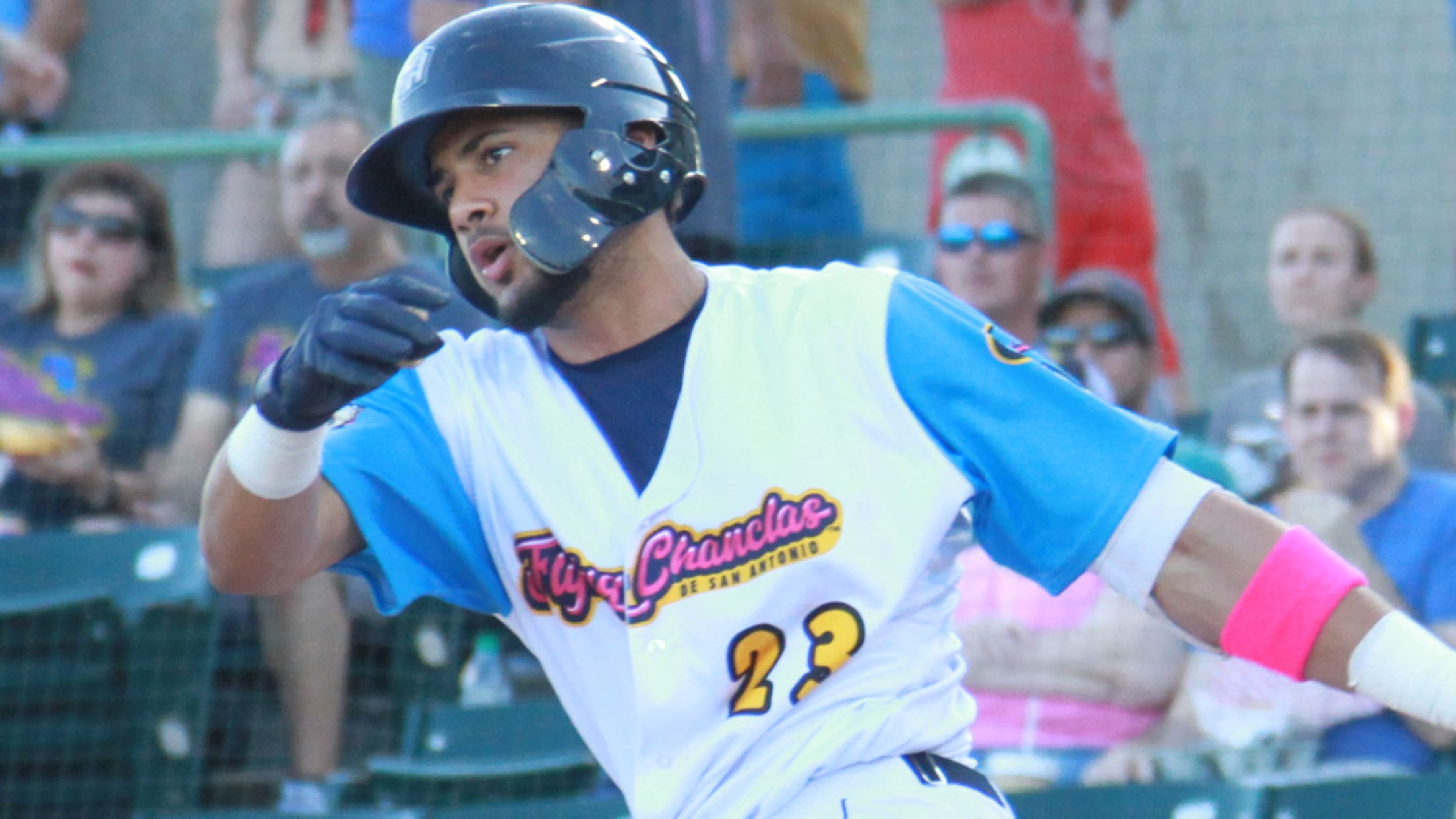 The playoffs have arrived in most Winter Leagues around the globe. Here's a look at some of baseball's top ranked prospects who have fared best in their leagues' postseasons.Fernando Tatis Jr. (Estrellas Orientales, Dominican Winter League) -- 11 G, 12-for-39, 2 HR, 2 2B, 1 3B, 6 RBISan Diego's top
Tatis teeing off in Winter League playoffs
Top Padres prospect homers on back-to-back nights for Estrellas
As the new year approaches, Winter Leagues are going strong with teams in title hunts and top talent logging extra at-bats and innings before the 2019 season. Here's a look at some of baseball's top ranked prospects who fared best over the week of Dec. 16-22.Fernando Tatis Jr. (Estrellas Orientales,
Padres' Green: Chances 'real' for Tatis, Urias
Two of top four prospects almost ready to pair up in big leagues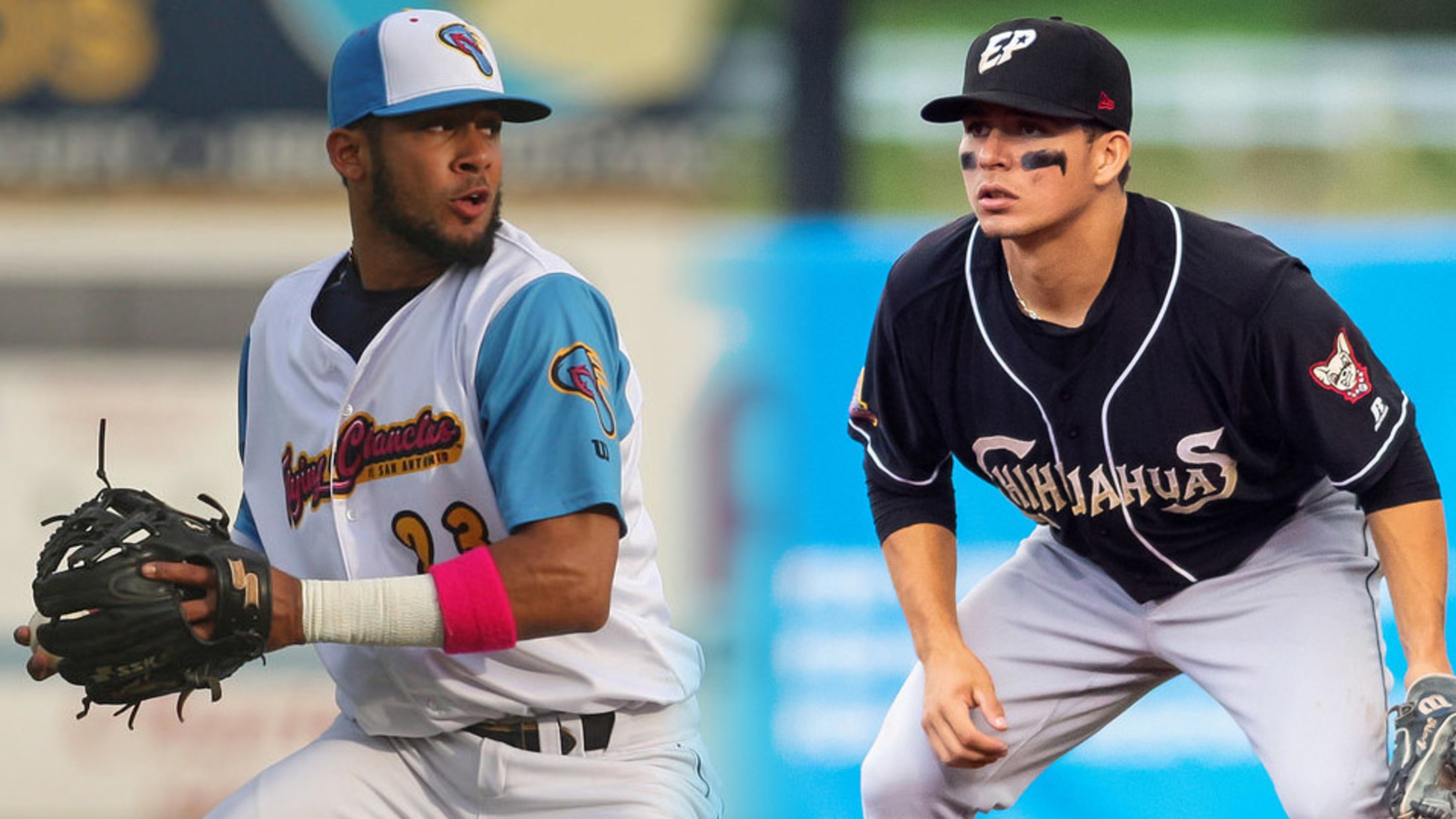 LAS VEGAS -- During their careers in the Padres system, Fernando Tatis Jr. and Luis Urías have only been on the same roster once. The pair of middle infielders teamed up at Double-A San Antonio for about three weeks at the end of the 2017 regular season and for one
Padres' Tatis continues swinging hot bat
Shortstop tallies five doubles for the week in Winter League ball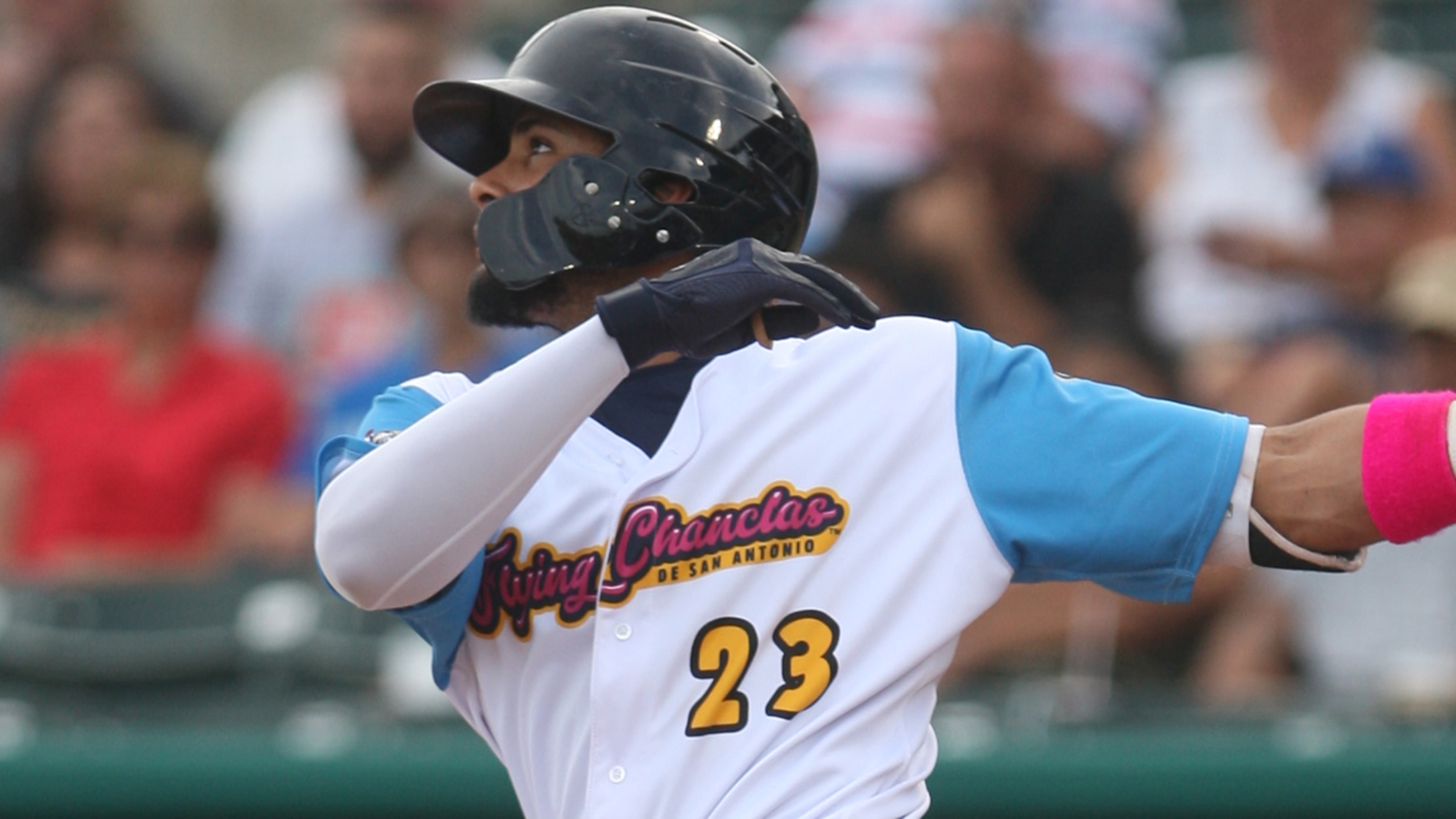 Though the Arizona Fall League is in the books, that doesn't mean baseball is over for the year. Winter leagues are going on across the globe with top prospects getting in extra at-bats and innings before the 2019 season. Here's a look at some of baseball's top ranked prospects who
Tatis leads way in loaded Padres system
No. 2 overall prospect highlights San Diego's bountiful farm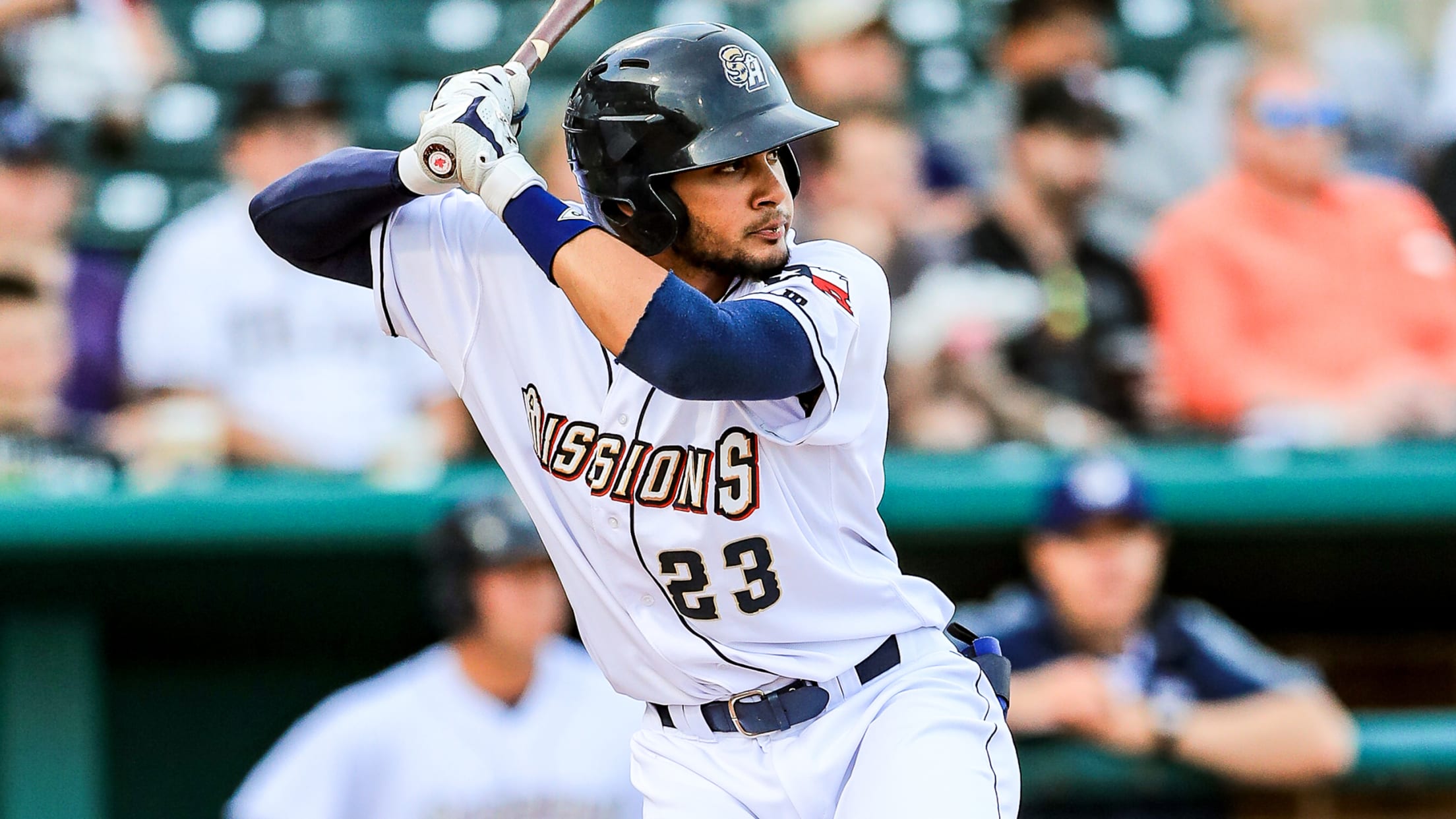 Each offseason, MiLB.com goes position by position across each system and honors the players -- regardless of age or prospect status -- who had the best seasons in their organization. Click here to locate your favorite club.Brighter days are on the horizon in sunny San Diego.The Padres have not finished higher than
Cardinals' Urias having blast in winter ball
St. Louis prospect belts four homers, drives in eight in two games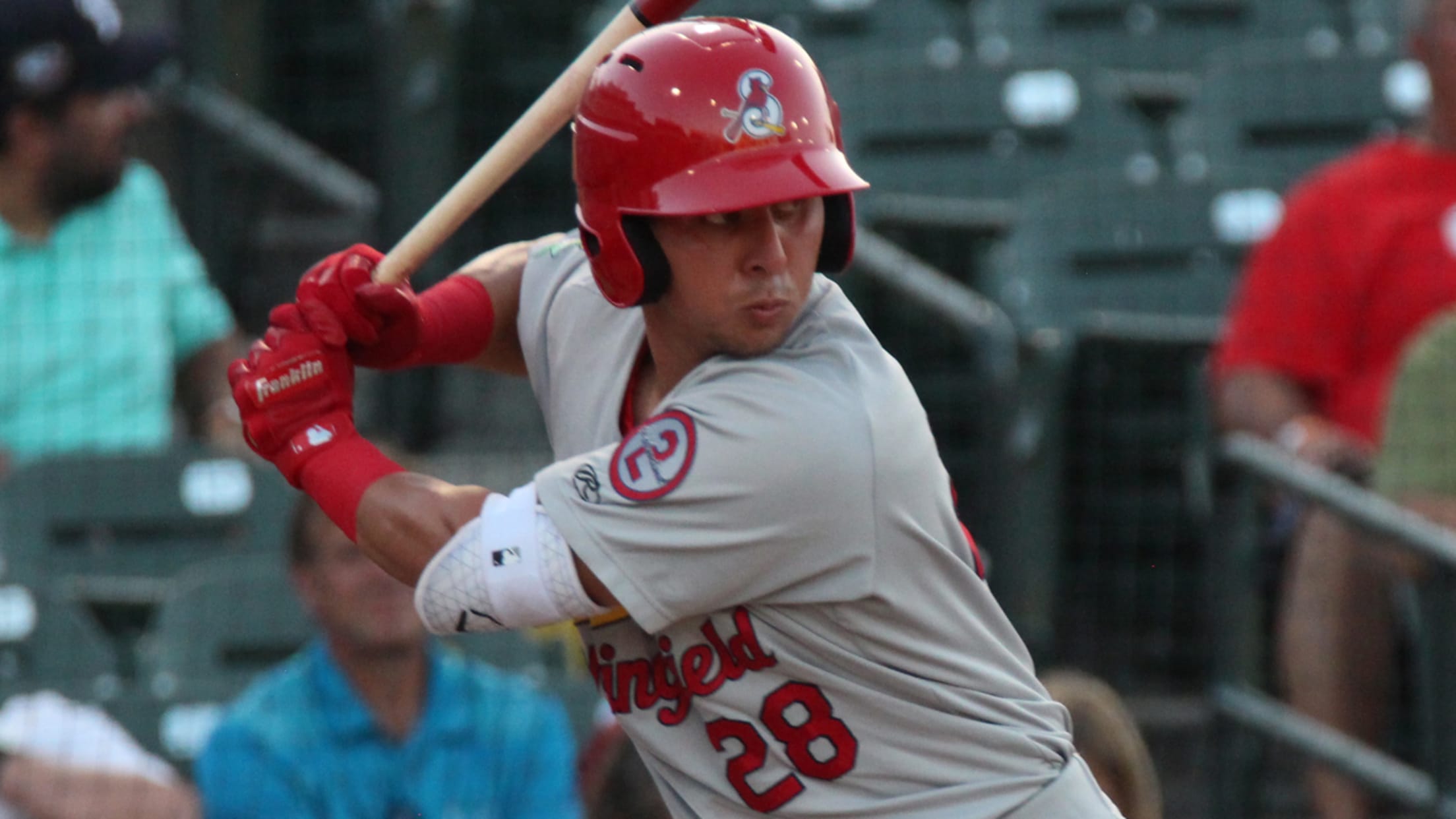 Though the Arizona Fall League is in the books, baseball isn't over for the offseason. Winter Leagues are going on in the Caribbean with top prospects getting in extra at-bats and innings before the 2019 season. Here's a look at some of the top ranked prospects who fared best over
Tatis finding form in Dominican Republic
Top Padres prospect goes yard in second multi-hit showing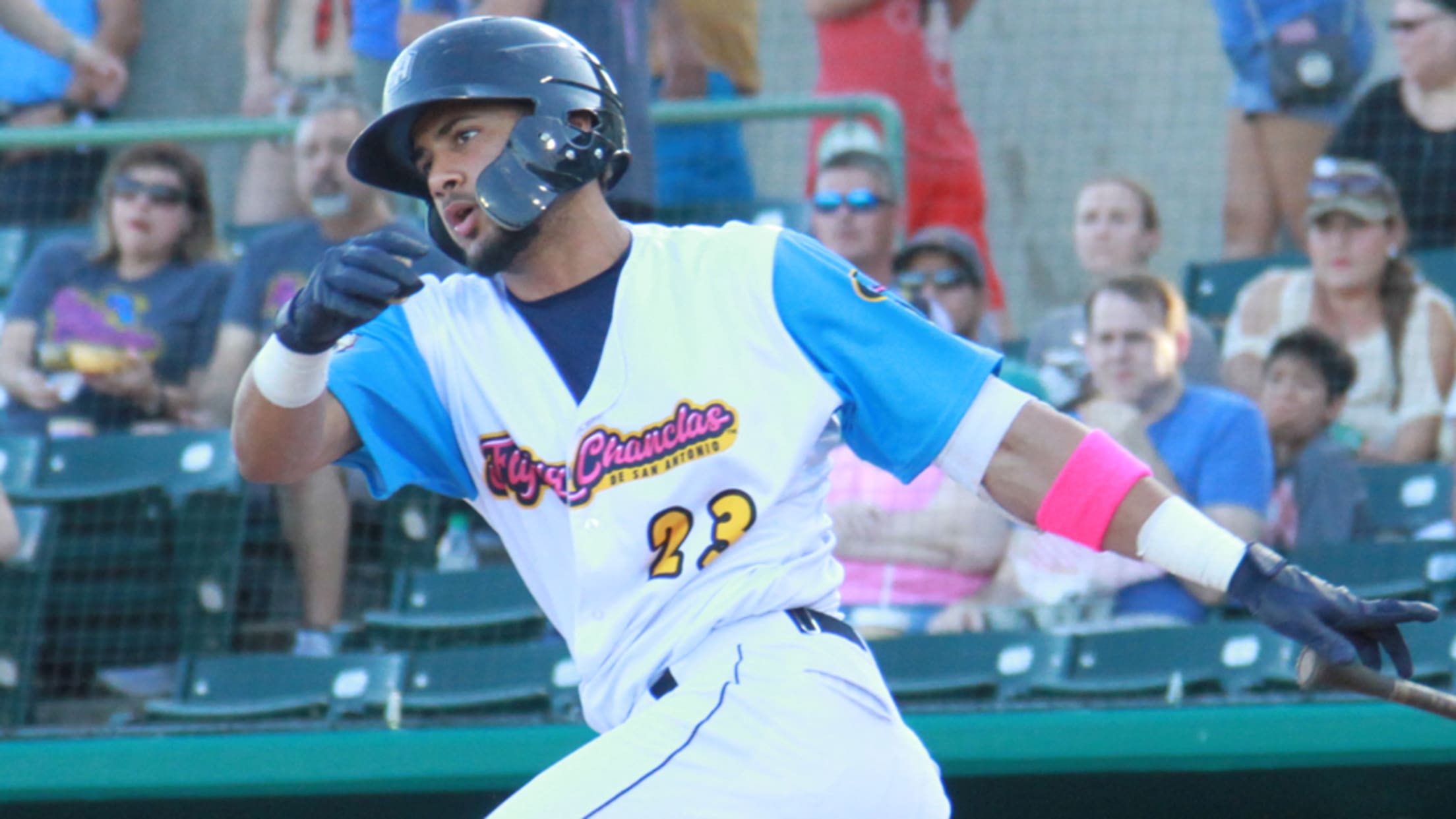 On Friday, top Padres prospect Fernando Tatis Jr. went 0-for-4 with three strikeouts. On Saturday, he made more -- and much louder -- contact.The 19-year-old shortstop finished 2-for-3 with his third home run since making his season debut in the Dominican Republic on Nov. 14, but the Estrellas Orientales fell to
Award winners, prospects top Texas list
Curletta, Allen joined by Tatis, Luzardo as end-of-season All-Stars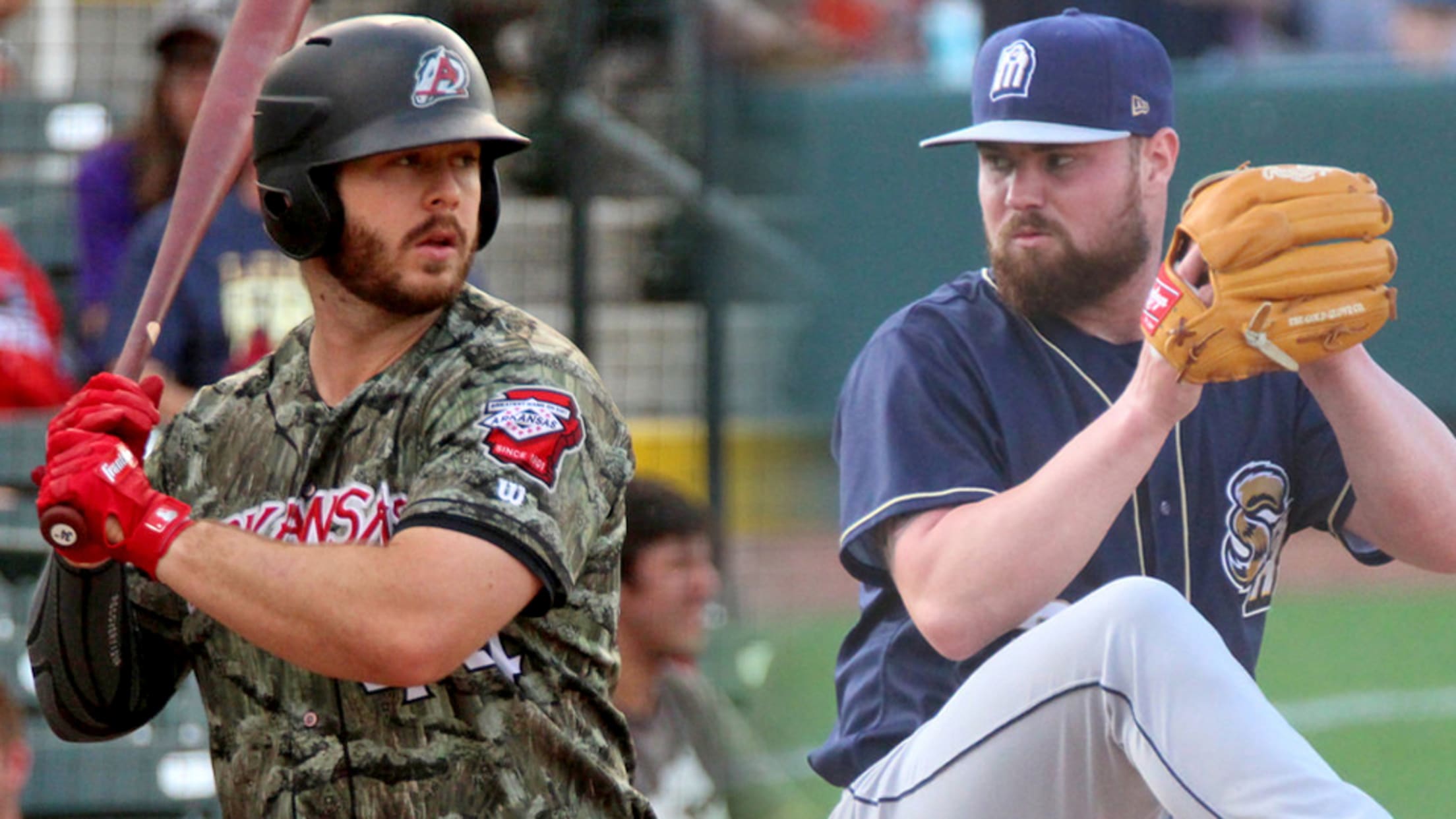 The Texas League announced its top two award winners Wednesday. A day later, it filled out the rest of the All-Star lineup.Player of the Year Joey Curletta and Pitcher of the Year Logan Allen are joined by top-100 prospectsFernando Tatis Jr. and Jesus Luzardo on the 2018 Texas League end-of-season
Missions' Tatis out for the season
Top Padres prospect will have surgery on left thumb Tuesday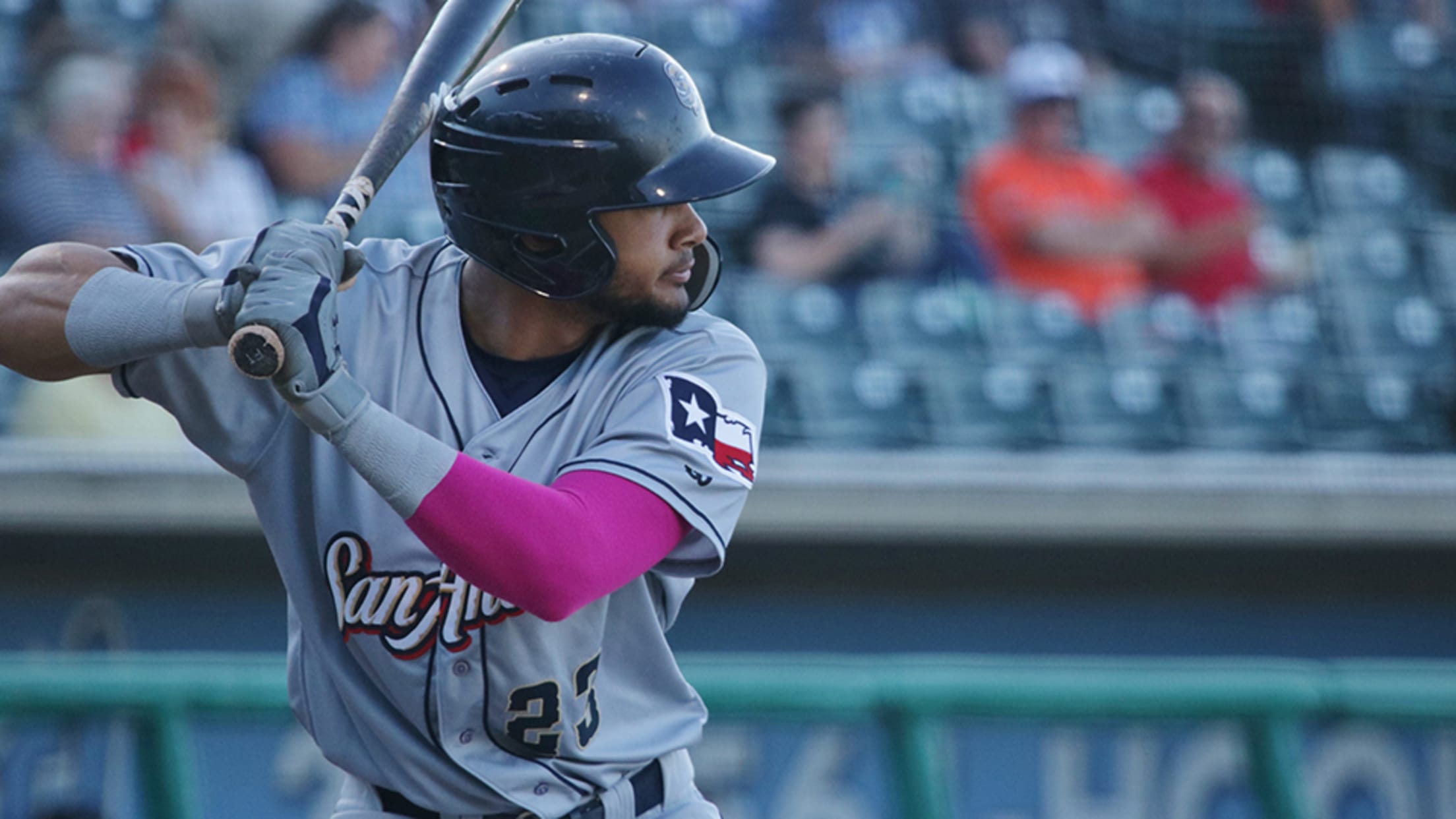 Last week, the Padres picked up former top Indians prospect Francisco Mejía in a trade. On Monday, they lost their own for the season.San Diego reported that shortstop Fernando Tatis Jr. sustained an avulsion fracture in his left thumb. He will have surgery Tuesday and miss the remainder of the
Thumb issue lands Tatis on seven-day DL
Top San Diego prospect may miss significant time due to injury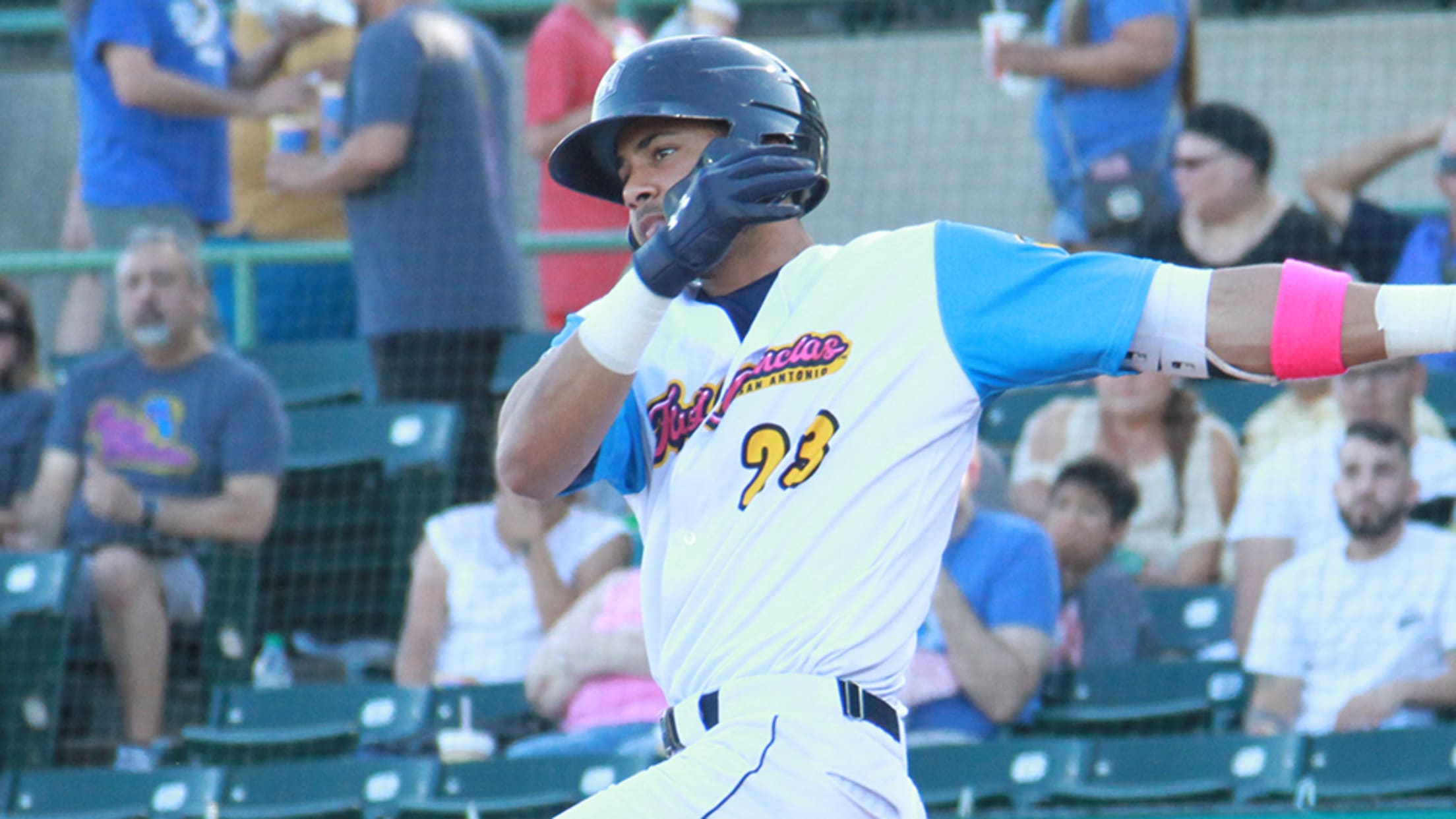 On the day the Padres acquired another top-flight prospect, they might have lost one for an extended period.Fernando Tatis Jr., the Padres' top prospect, left Double-A San Antonio's game against Frisco on Thursday after injuring his left thumb sliding into second base in the sixth inning and was placed on the
Futures Game players we're excited to see
Tatis, Adell, Greene ready to take big stage in nation's capital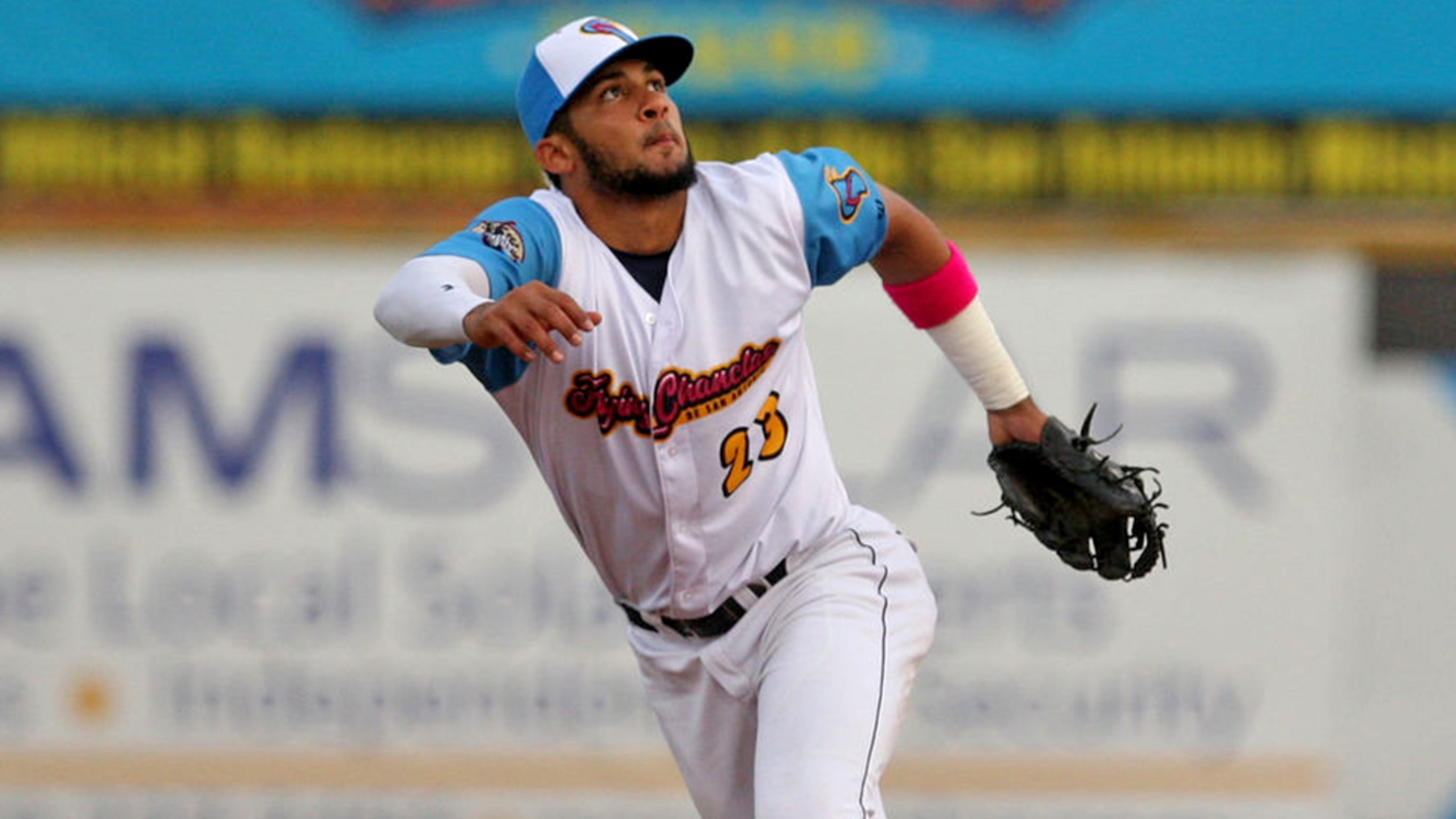 The Futures Game is Sunday at Nationals Park, and MiLB.com writers are stoked. Below are their picks for the top players to watch in what will surely be another exciting prospect showcase.Jo Adell, U.S. OF (LAA, Inland Empire): Taken with the No. 10 overall pick in last year's Draft, Adell