Lin's Perfect Night At The Dish Lifts Amarillo To Win
Lin, Duzenack, Jones Combine To Go 7-for-10 With Five RBI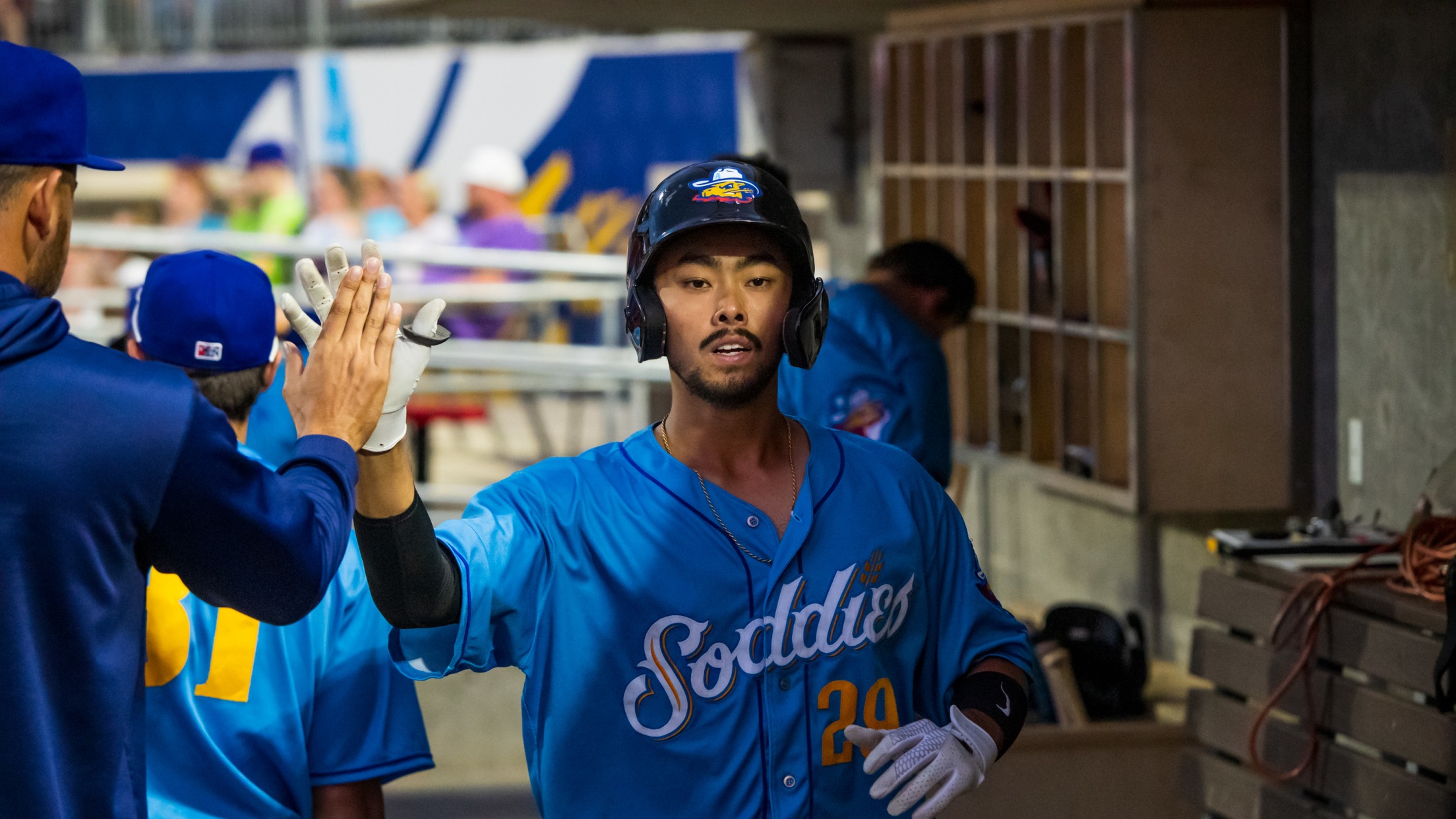 POSTGAME NOTES Friday, August 13, 2021 vs. Corpus Christi Hooks [HOU] Corpus Christi Hooks (41-47) | Amarillo Sod Poodles (39-48) Amarillo, Texas - After falling behind on a trio of long balls from Corpus Christi, Amrillo battled back in the later frames to pick up the 8-4 win. Led by
Canzone's Late Blast Powers Soddies in Frisco
Canzone, Garrett collect three hit nights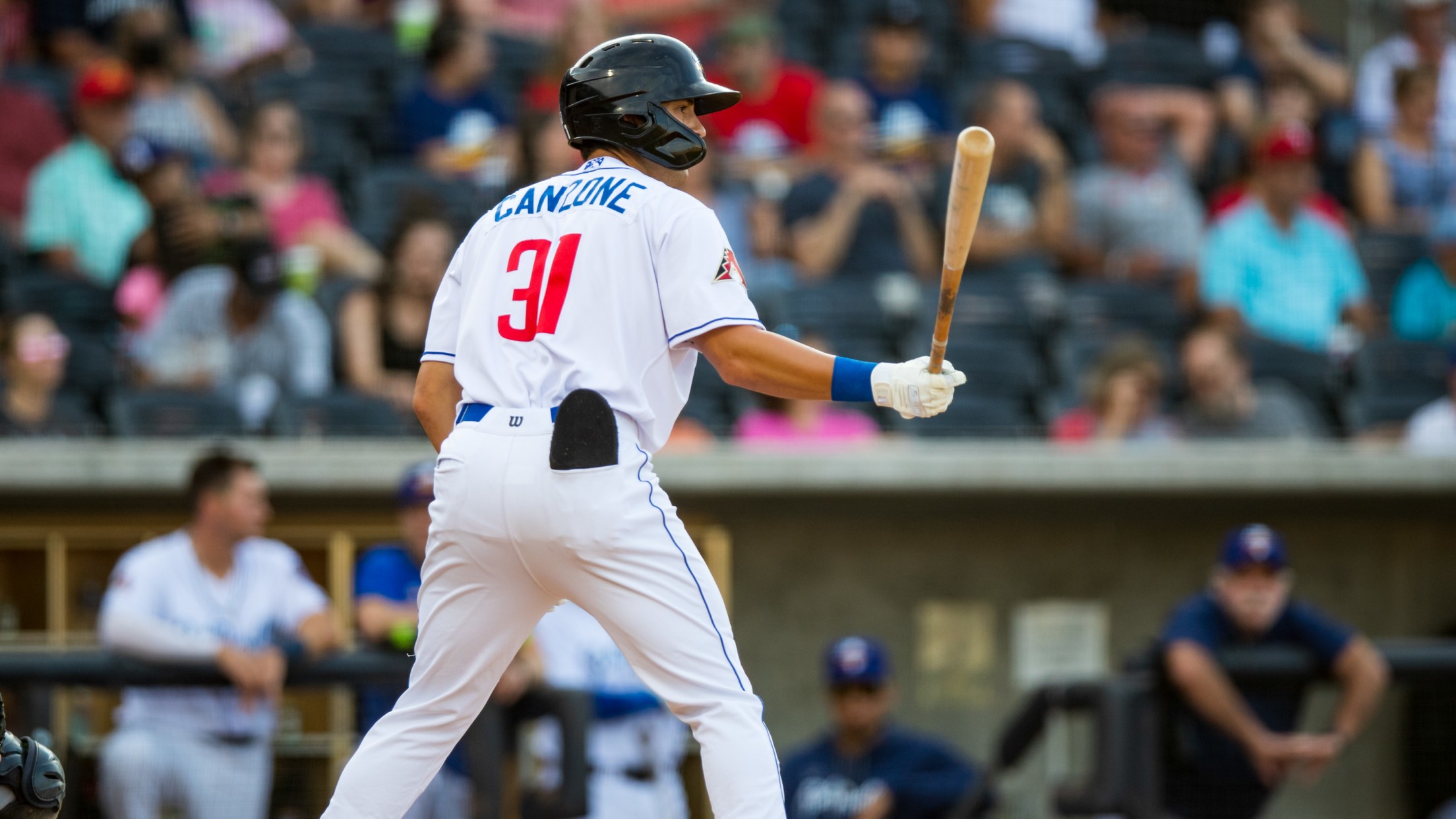 Frisco, Texas — Despite falling behind 3-0 after three innings, the Soddies rallied for a 9-4 win against the Frisco RoughRiders on Saturday evening. With the game tied at 4-4 in the eighth, Dom Canzone blasted a go-ahead two-run homer to cap a three-hit performance. The Sod Poodles have won
Sod Poodles' Luis Frias Earns Double-A Central Pitcher of the Week
D-backs No. 9-Rated Prospect Earns Honor With No-Hit Sunday Performance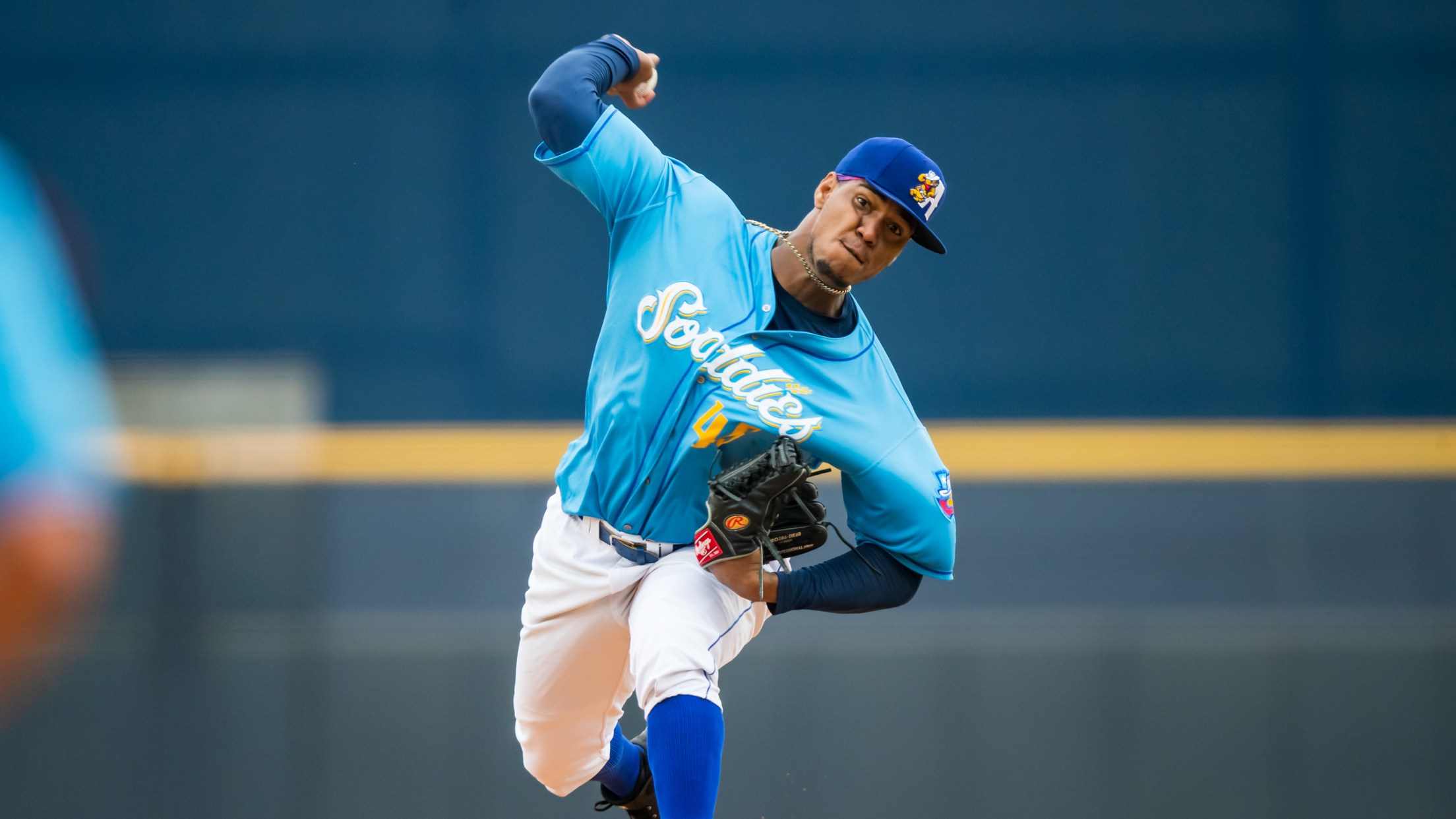 Sod Poodles pitcher and D-backs No. 9-rated prospect Luis Frias has been named Double-A Central Pitcher of the Week for the week of July 26 -August 1, the League announced today. On Sunday night, in his 15th career Double-A start, Frias made history by becoming the first Sod Poodles pitcher
Sod Poodles Doubleheader Sweep Over Missions Highlighted By Frias' No-Hitter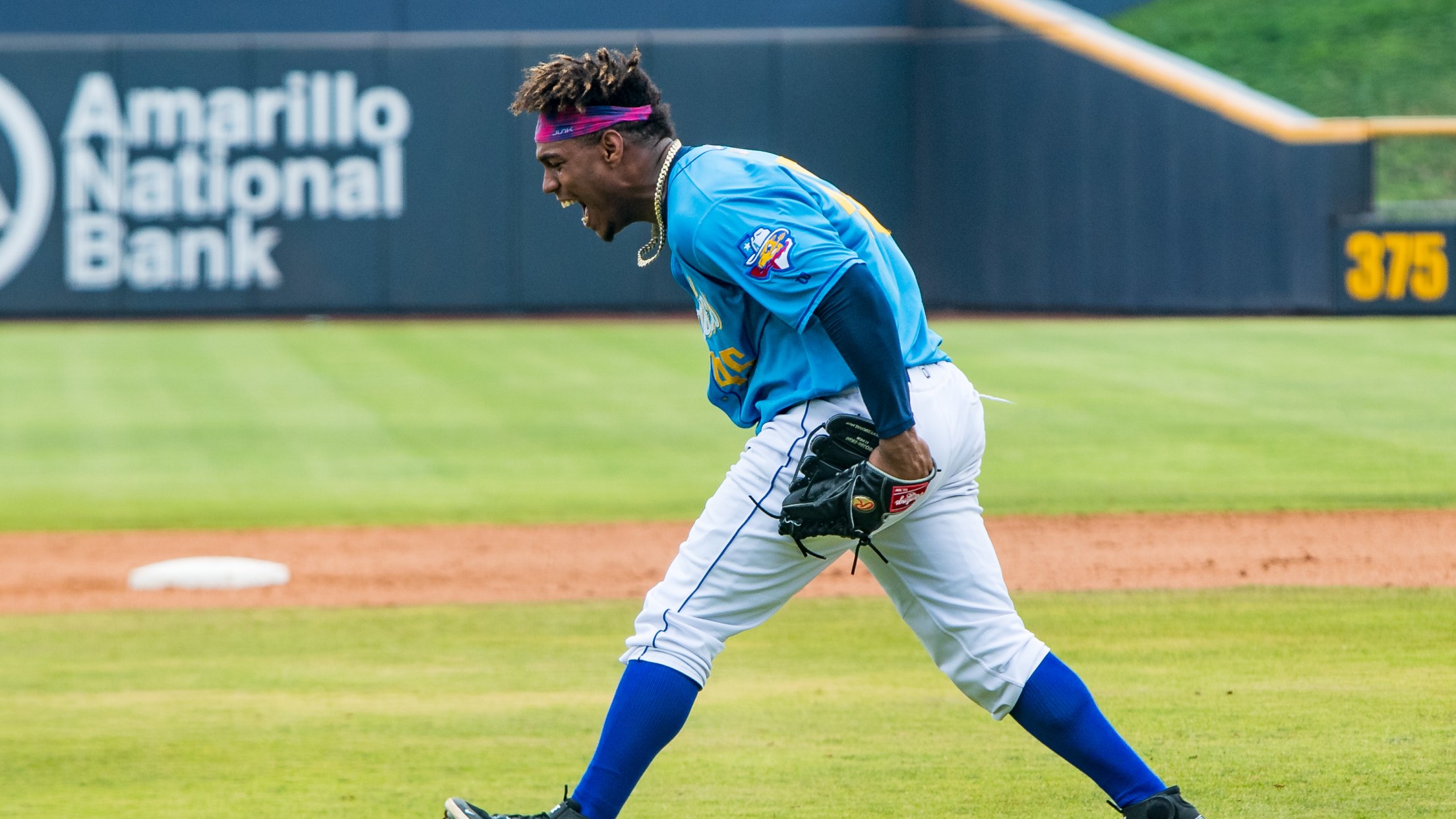 Sunday, August 1, 2021 vs. San Antonio Missions [SD] San Antonio Missions (37-40) | Amarillo Sod Poodles (33-44) The Sod Poodles swept the San Antonio Missions in a scheduled doubleheader Sunday at HODGETOWN. Soddies right-hander and D-backs No. 9 rated prospect Luis Frias highlighted the series-ending twin-bill after tossing a
Thomas Nabs Three Hits In 8-1 Loss To Frisco
Thomas Notches Fifth Three-Hit Game In Double-A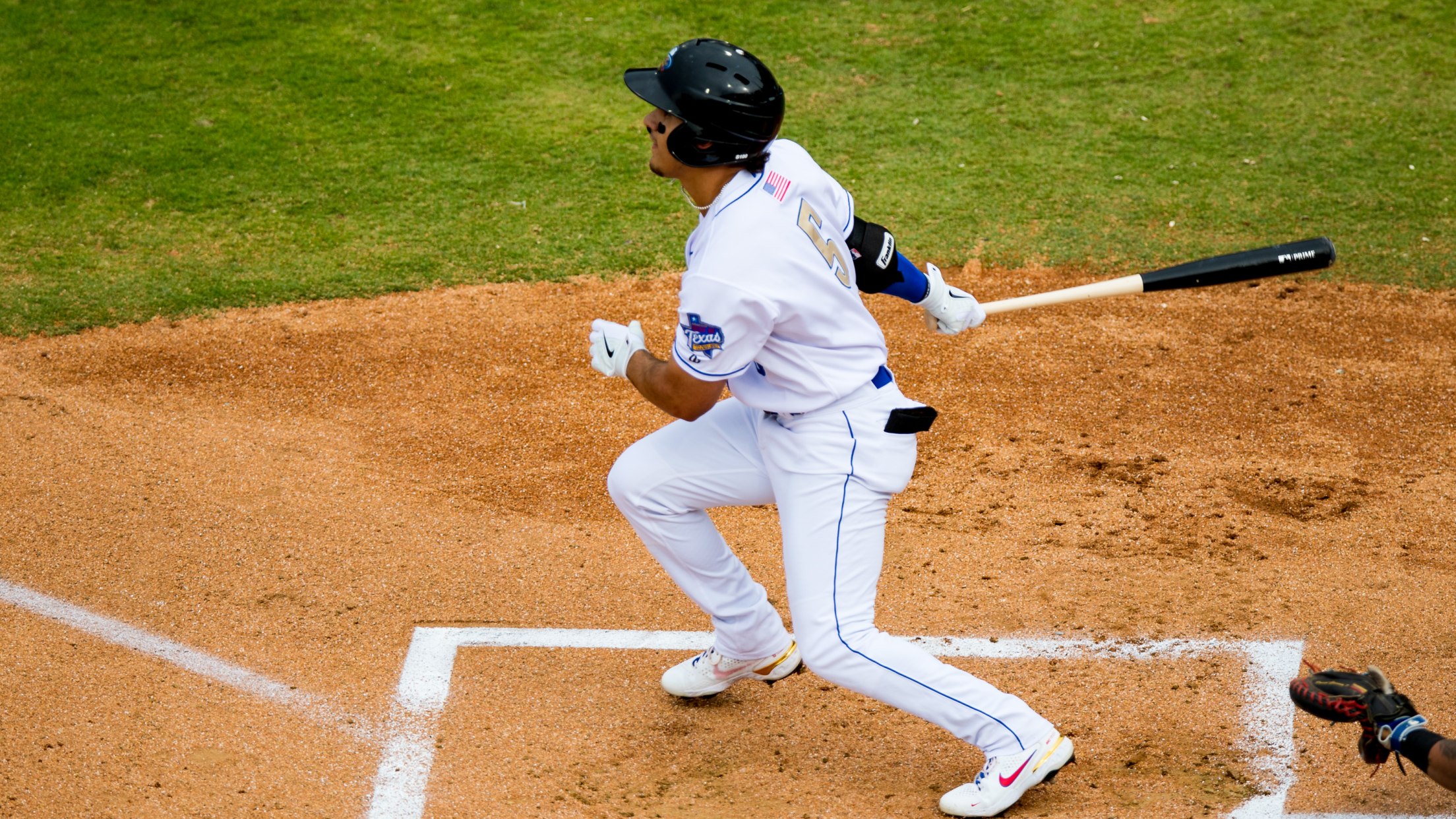 Sunday, July 25, 2021 vs Frisco RoughRiders [TEX] Amarillo Sod Poodles (29-42) | Frisco RoughRiders (44-28) Amarillo, Texas — The Amarillo Sod Poodles took a 1-0 lead in the third inning but were not able to manage any more runs as the Sod Poodles dropped their series finale to the
Thomas Homers, Frias Punches Out Nine In Loss
Frias Ties Career High With Nine Strikeouts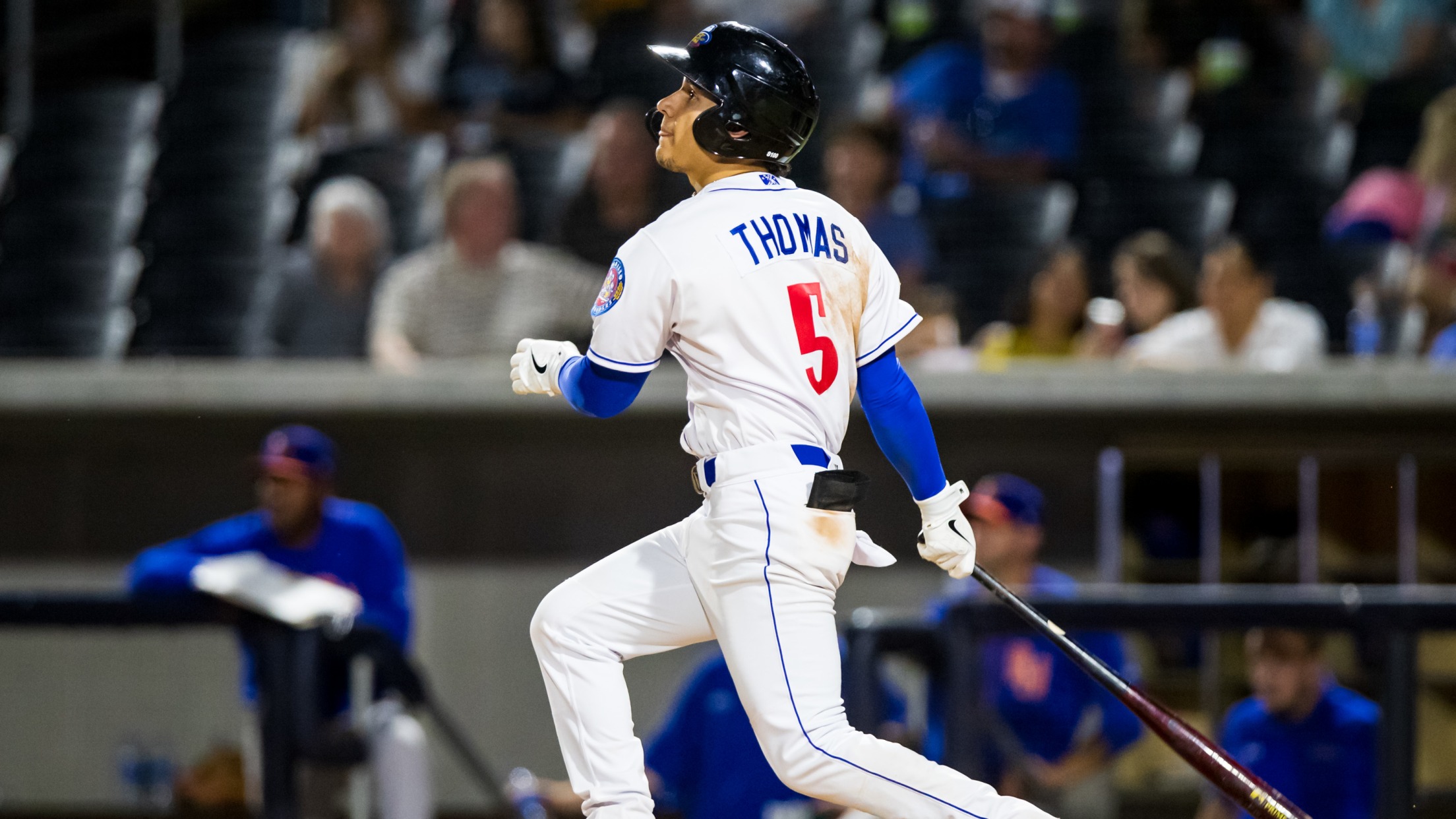 Tuesday, July 20, 2021 vs Frisco RoughRiders [TEX] Amarillo Sod Poodles (28-38) | Frisco RoughRiders (40-27) Amarillo, Texas — Amarillo battled with the Double-A Central South Division leading Frisco RoughRiders on Tuesday night in the opening of a six-game series. After starting the season with 41 of the team's first
Fletcher Homers Early, Poodles Pitch Their Way to Win
Frias Strikes Out First Five Faced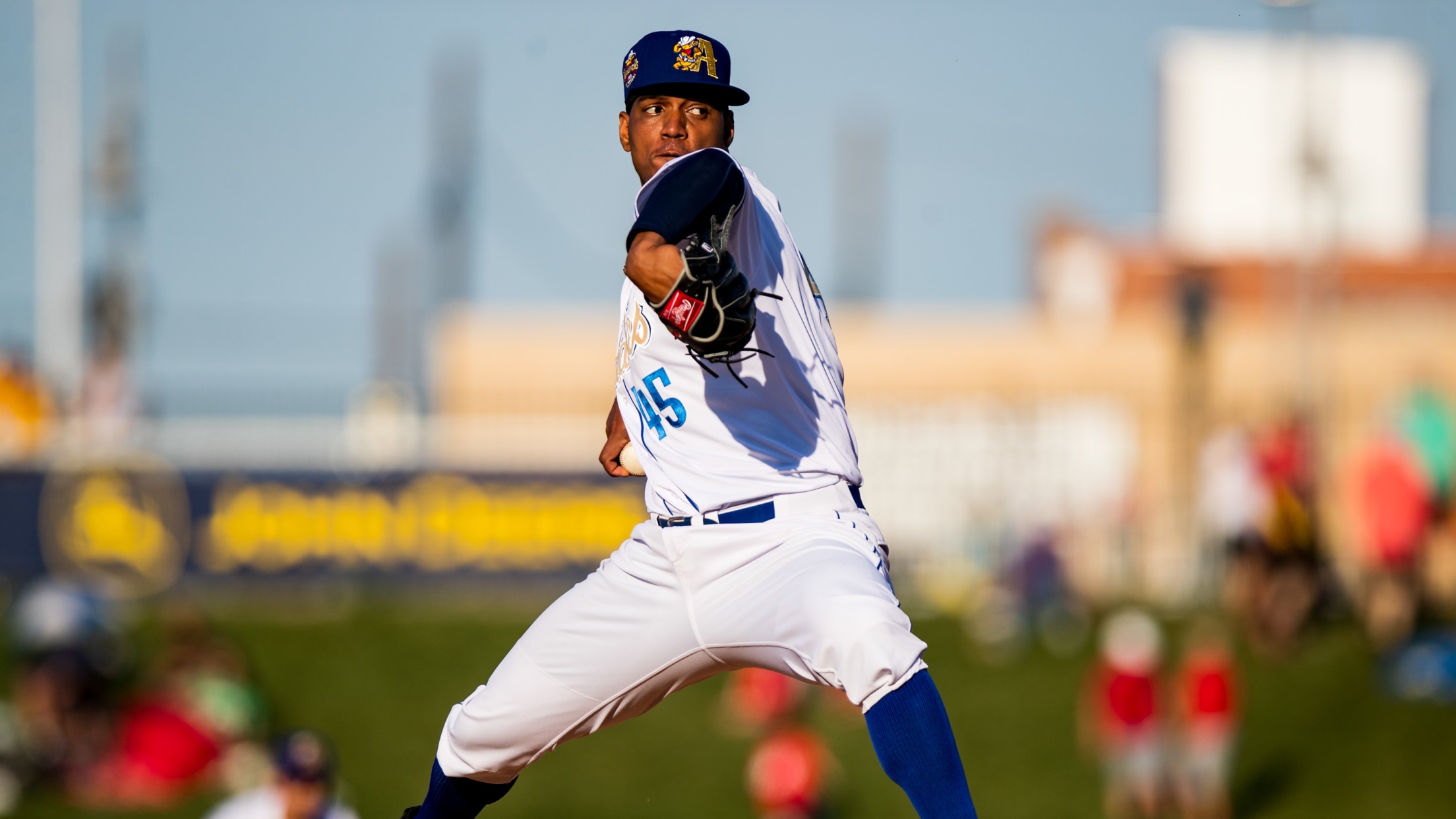 Wednesday, July 14, 2021 Amarillo Sod Poodles (ARI) (27-33) | Midland RockHounds (OAK) (31-31) Midland, Texas — Amarillo wasted no time getting themselves a lead in game two of their six-game set against their rivals in Midland. The Sod Poodles scored the first four runs of the game and pitched
Sod Poodles Cannot Overcome Wichita's Three-Run Ninth
Amarillo Drops First Game When Leading After Eight Innings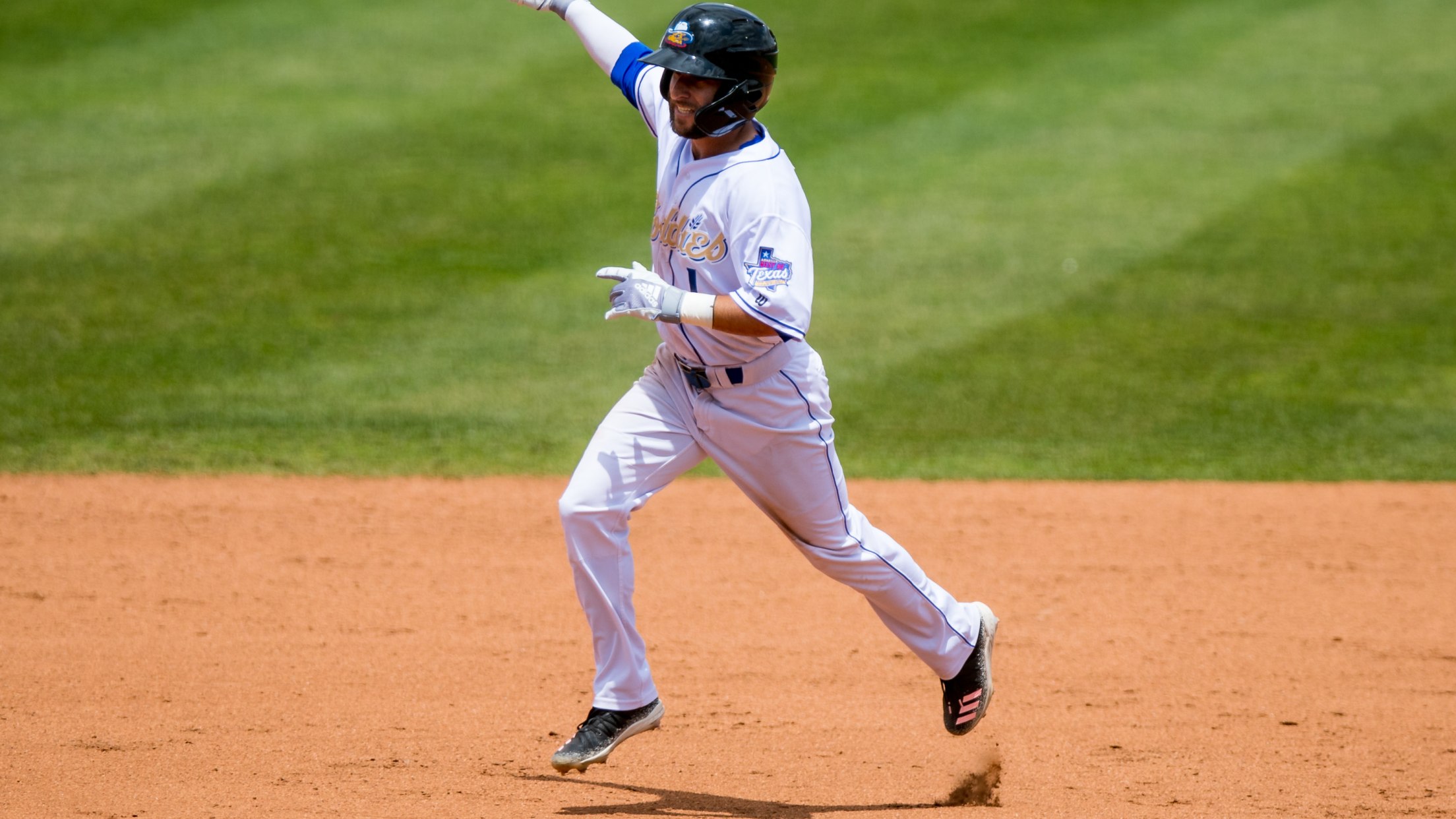 Thursday, July 1, 2021 vs. Wichita Wind Surge [MIN] Amarillo Sod Poodles (22-29) | Wichita Wind Surge (30-21) Amarillo, Texas — After Amarillo led most of the night, a three-run ninth inning by Wichita pushed them in front for the first time since the top of the third inning. With
Sod Poodles Walk-Off On RockHounds In Saturday Night Rumble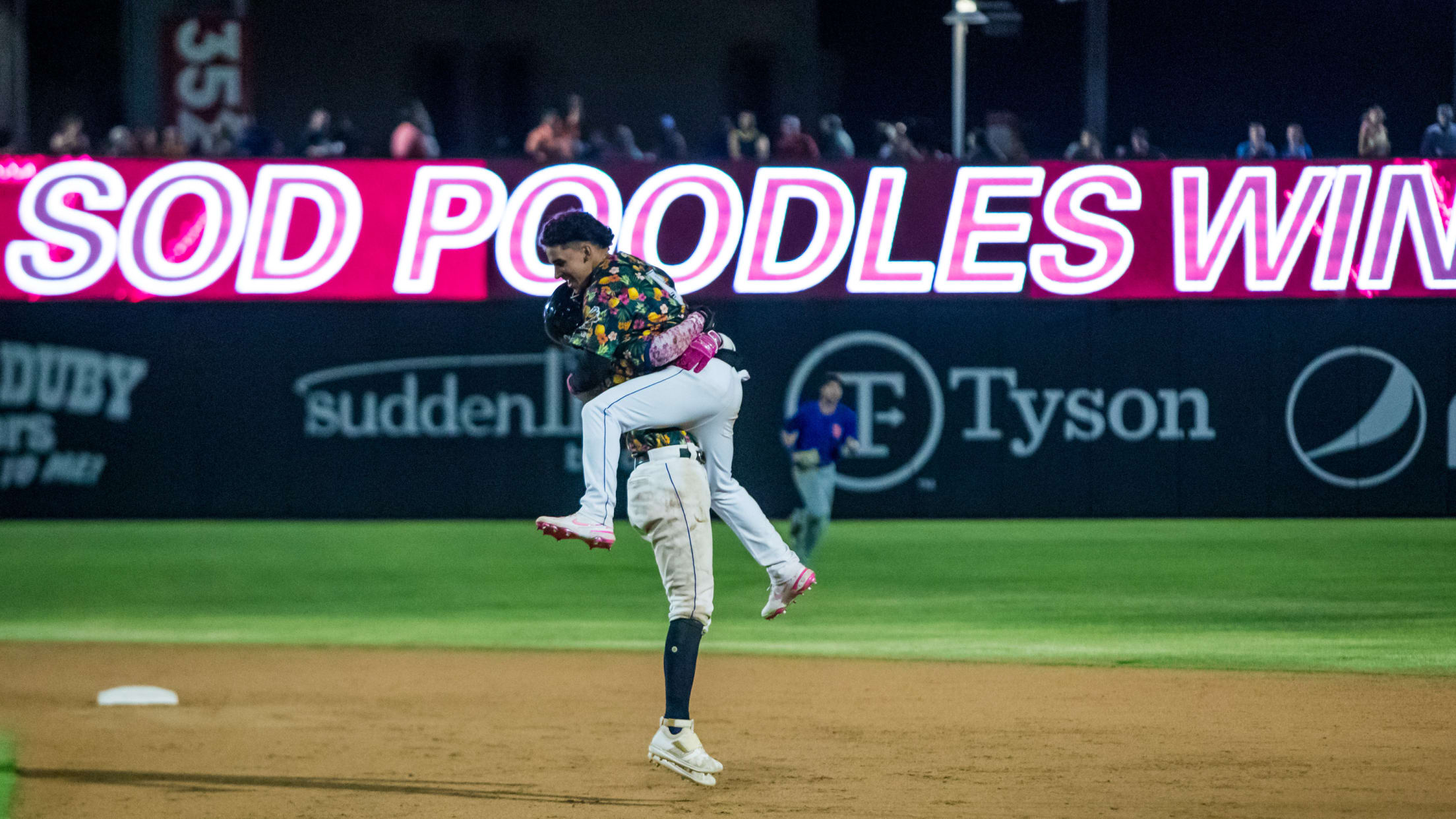 POSTGAME NOTES Saturday, June 19 , 2021 vs. Midland RockHounds [OAK] Amarillo Sod Poodles (19-22) | Midland RockHounds (20-21) The Sod Poodles walked off on the Midland RockHounds Saturday night in front of over 6,000 fans at HODGETOWN in a 12-11 back-and forth affair. In the bottom of the ninth,
Grand Slam Lifts Amarillo To Series Split With 7-5 Win
Jancarlos Cintron's Grand Slam Extended His Hit Streak To Six Games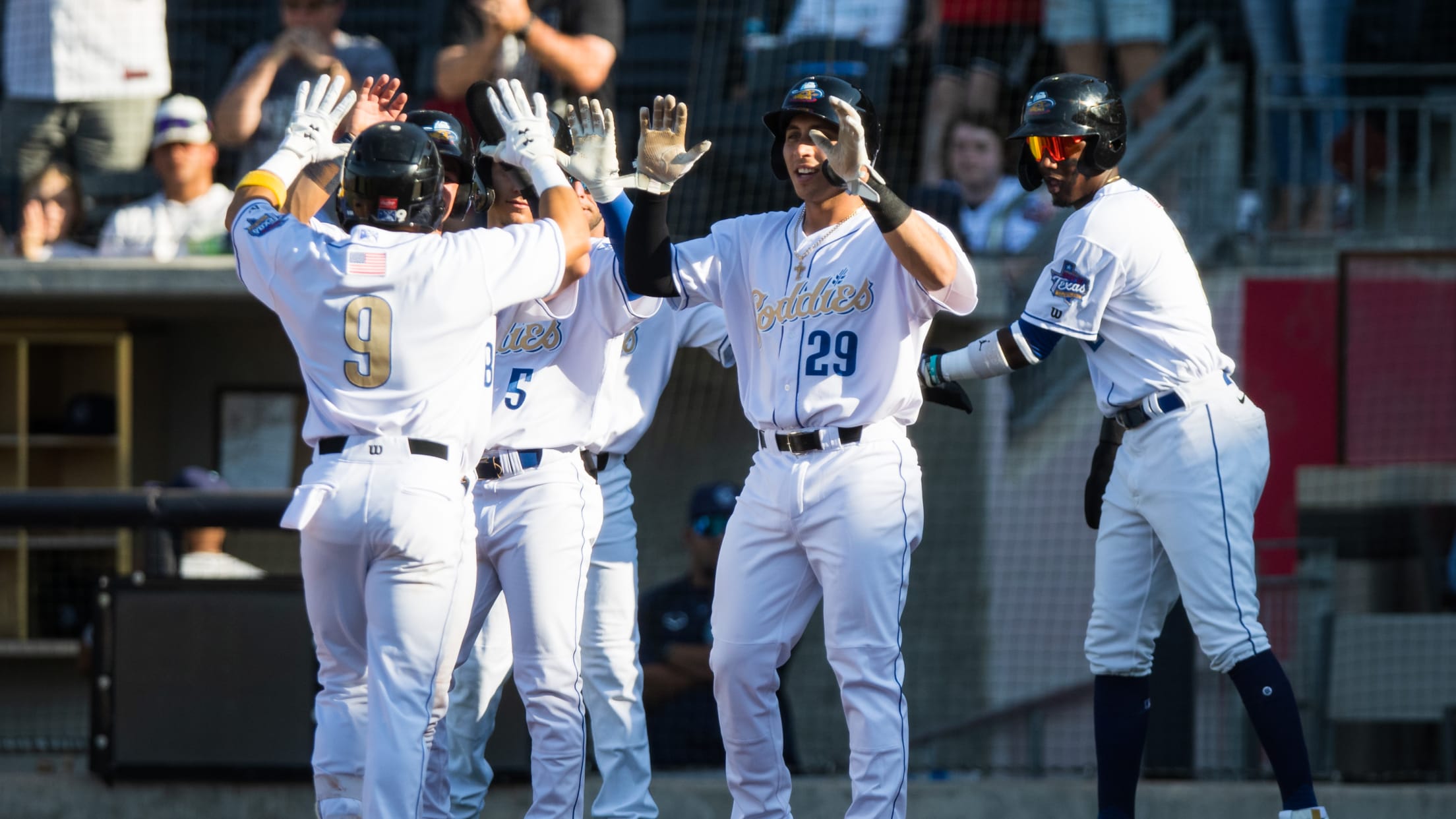 Amarillo, Texas — The Sod Poodles scored six runs in the second frame highlighted by a grand slam allowing them the necessary cushion to fend off a late rally from the Hooks. The 7-5 win at HODGETOWN on Sunday evening helped Amarillo secure a series split after taking the last
Late Rally Not Enough, Sod Poodles Fall 10-6 In Series Opener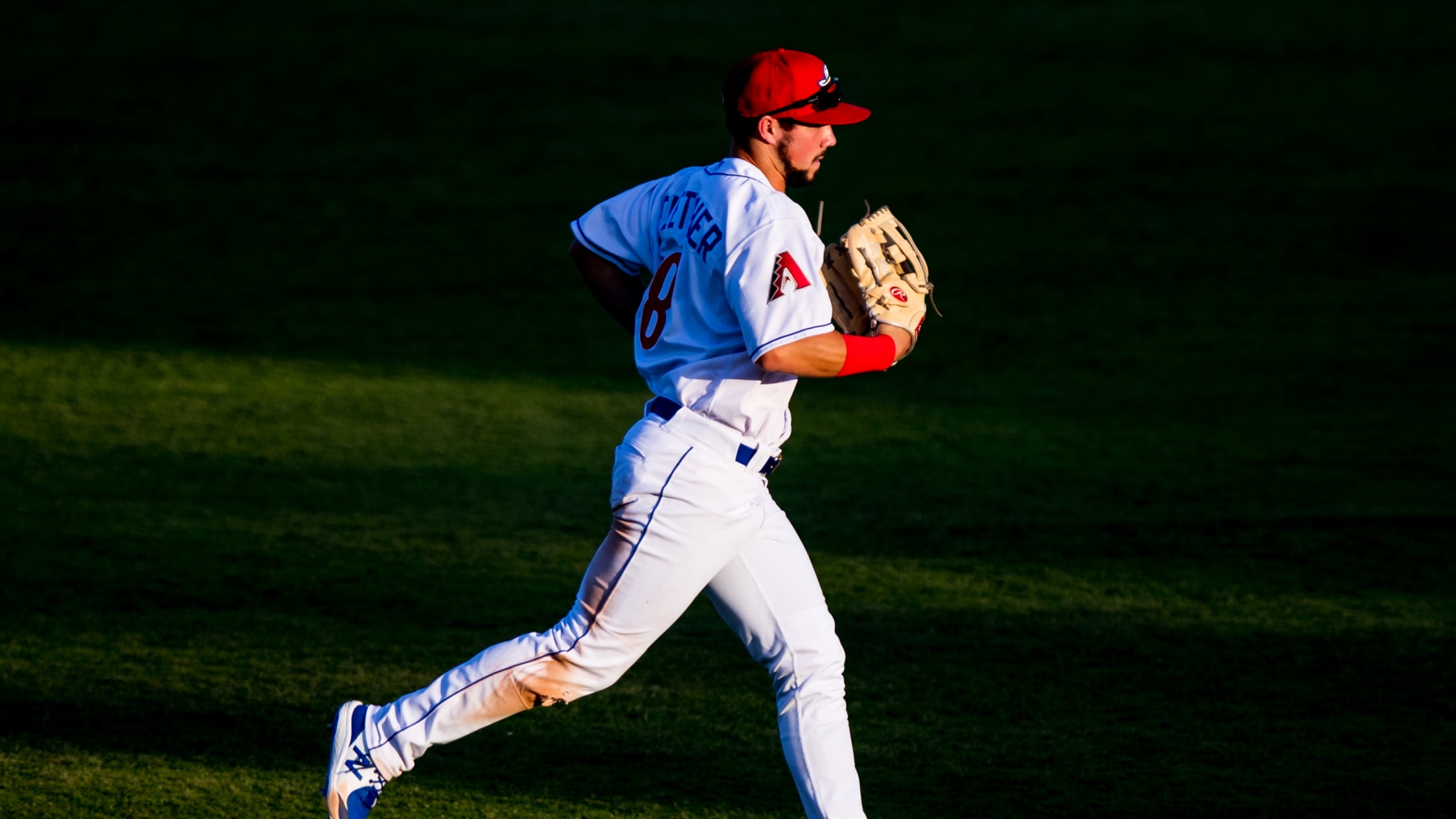 Amarillo, Texas — A late comeback was not in the cards for the Sod Poodles as they dropped the opening game of their 12-game homestand by a score of 10-6 to the Corpus Christi Hooks on Tuesday night at HODGETOWN. RHP Luis Frias and the Sod Poodles found themselves in
Sod Poodles Held To One Hit In Shutout Loss To Riders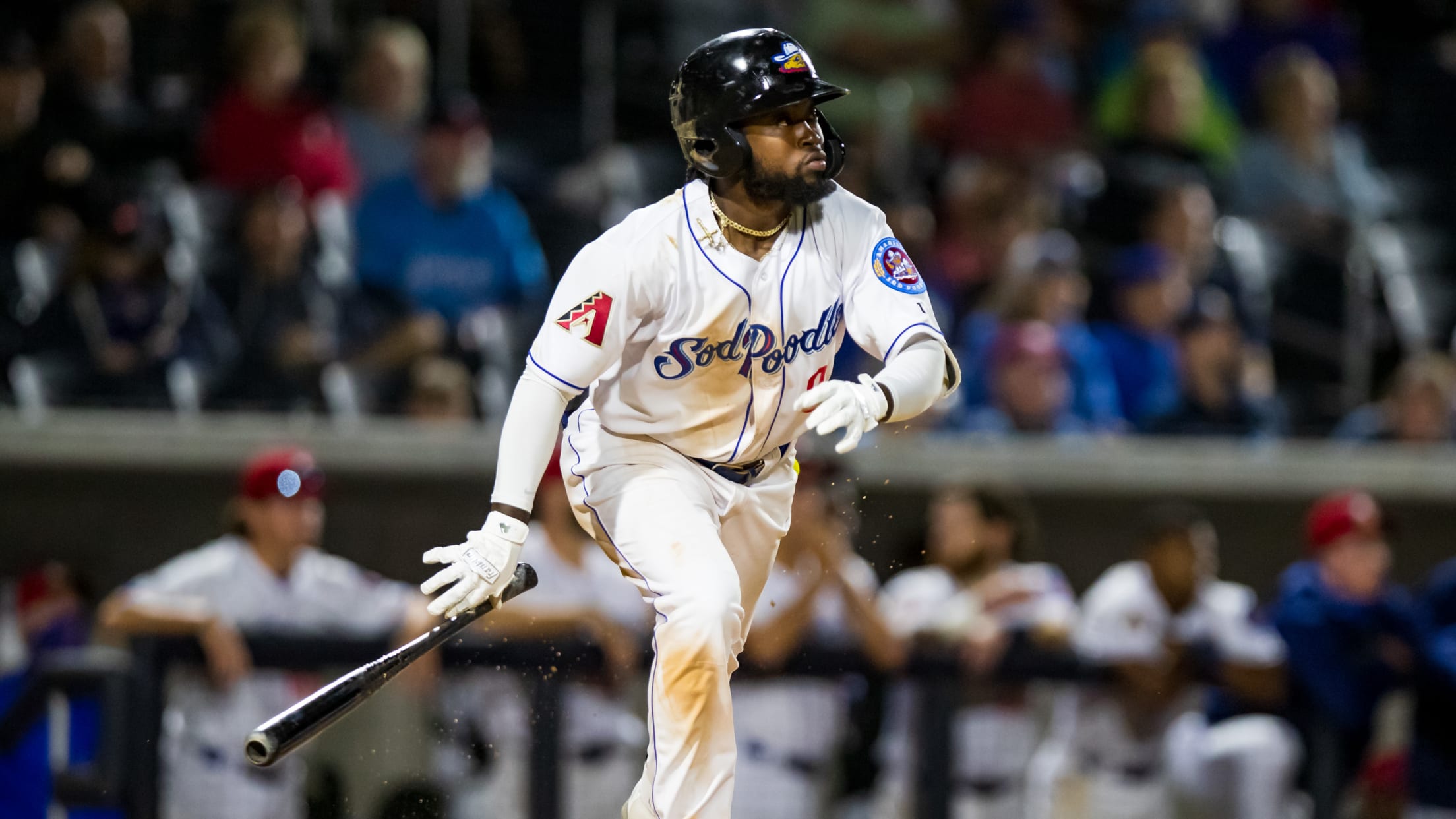 Frisco, Texas - What was expected to be a pitching duel between a couple of top-ranked prospects lived up to the billing on Wednesday night in Frisco. D-backs' No. 9 ranked prospect Luis Frias got the nod on the mound for the Soddies against the Texas Rangers' No 3 ranked
Pointy Boots de Amarillo Have Fiesta Spoiled By Matamoscas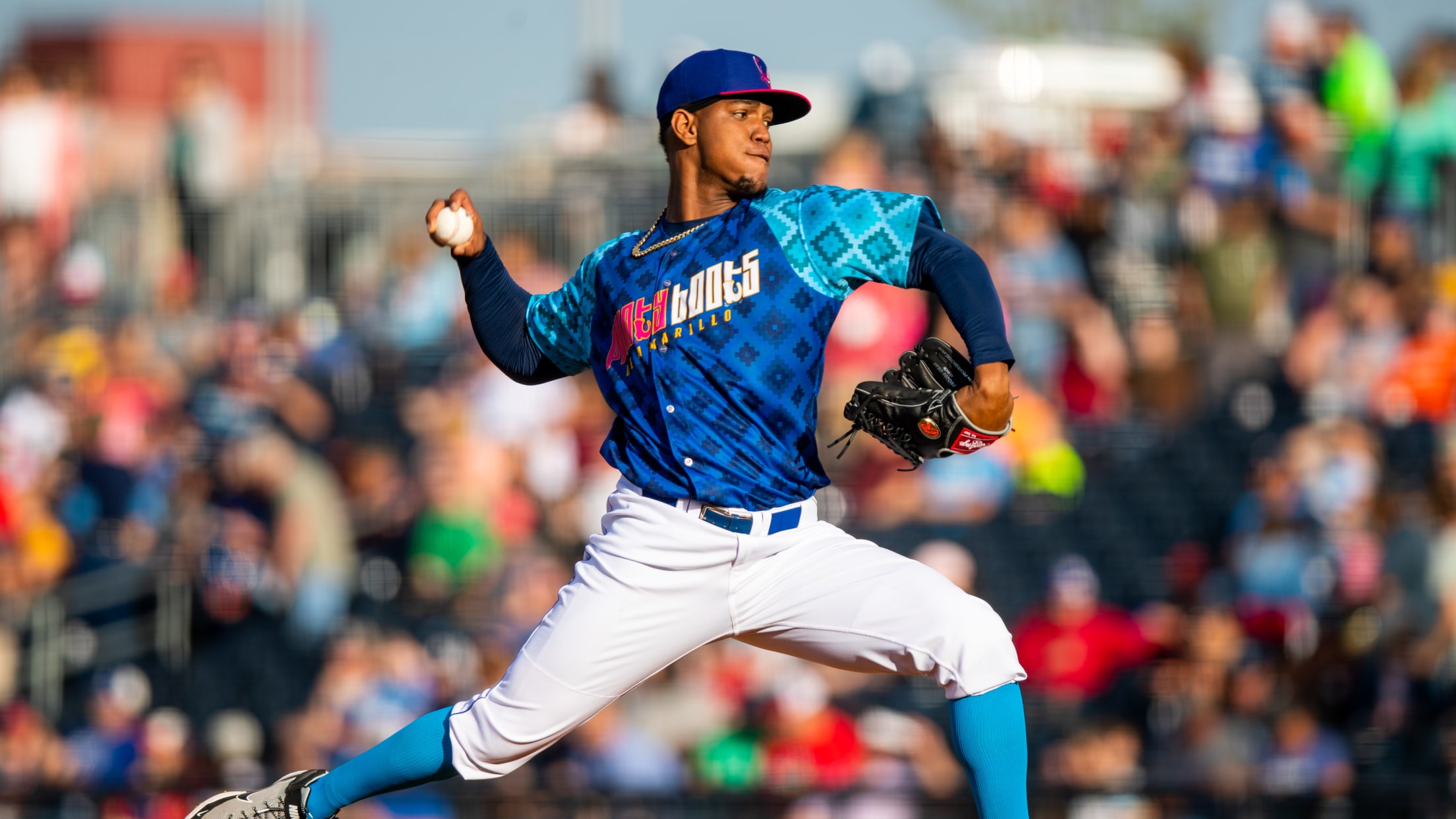 AMARILLO, Texas - For the first time in franchise history the Sod Poodles transformed into the Pointy Boots de Amarillo for tonight's game versus the Matamoscas de Midessa. However, the Matamoscas crashed the fiesta at HODGETOWN taking game four of this series 5-3 to even the series at two games
Amarillo Arms and Bats Shine in Shutout Win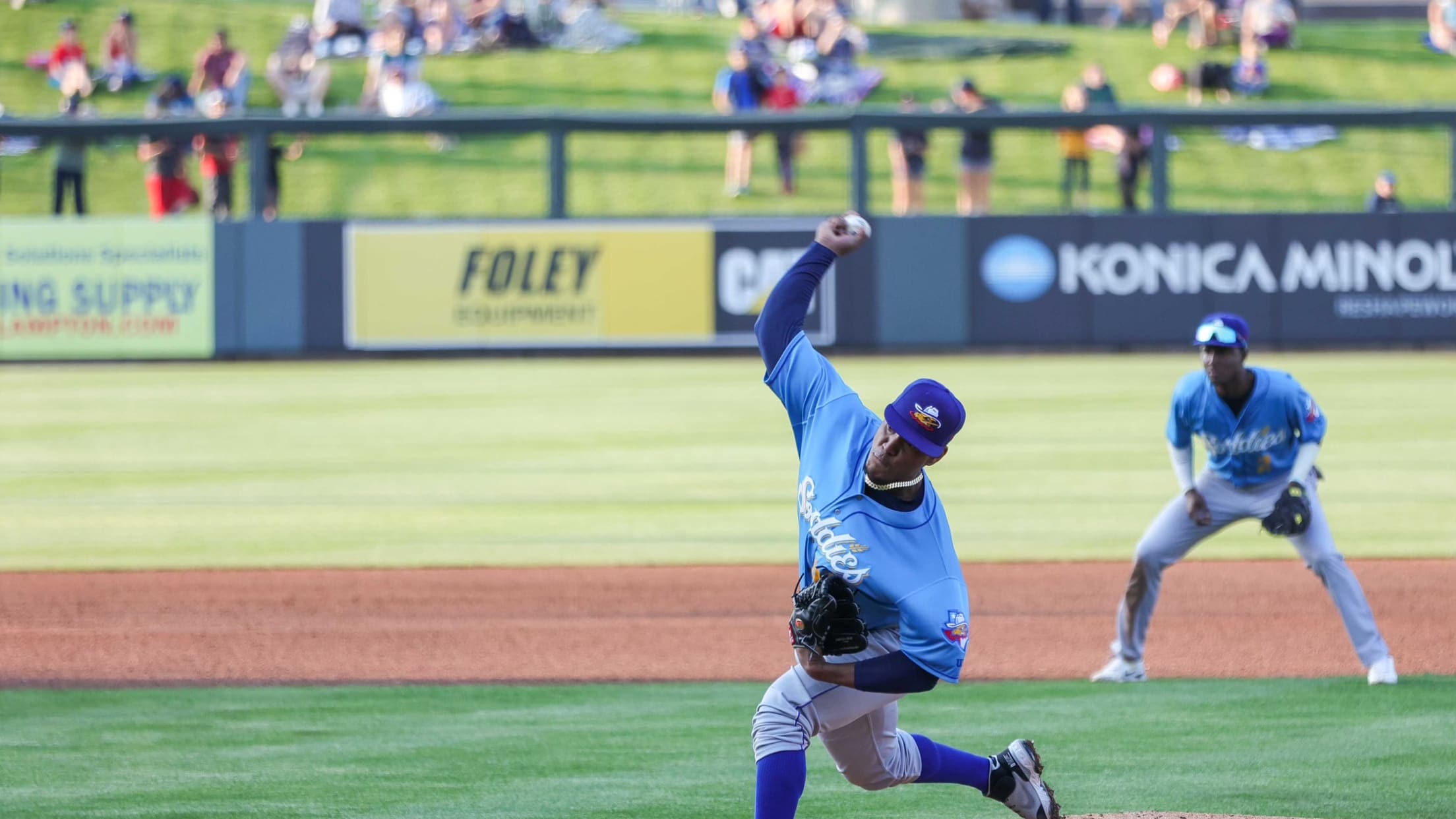 WICHITA, Kansas – The Sod Poodles grabbed an early lead and never looked back on Saturday night at Riverfront Stadium, cruising to a 8-0 win against the Wichita Wind Surge. Amarillo pitching tossed a combined three-hitter for the team's first shutout win of the season. Sod Poodles starter Luis Frias,
Prospects in the D-backs' 2020 player pool
Arizona group stacked with young prospects for shortened season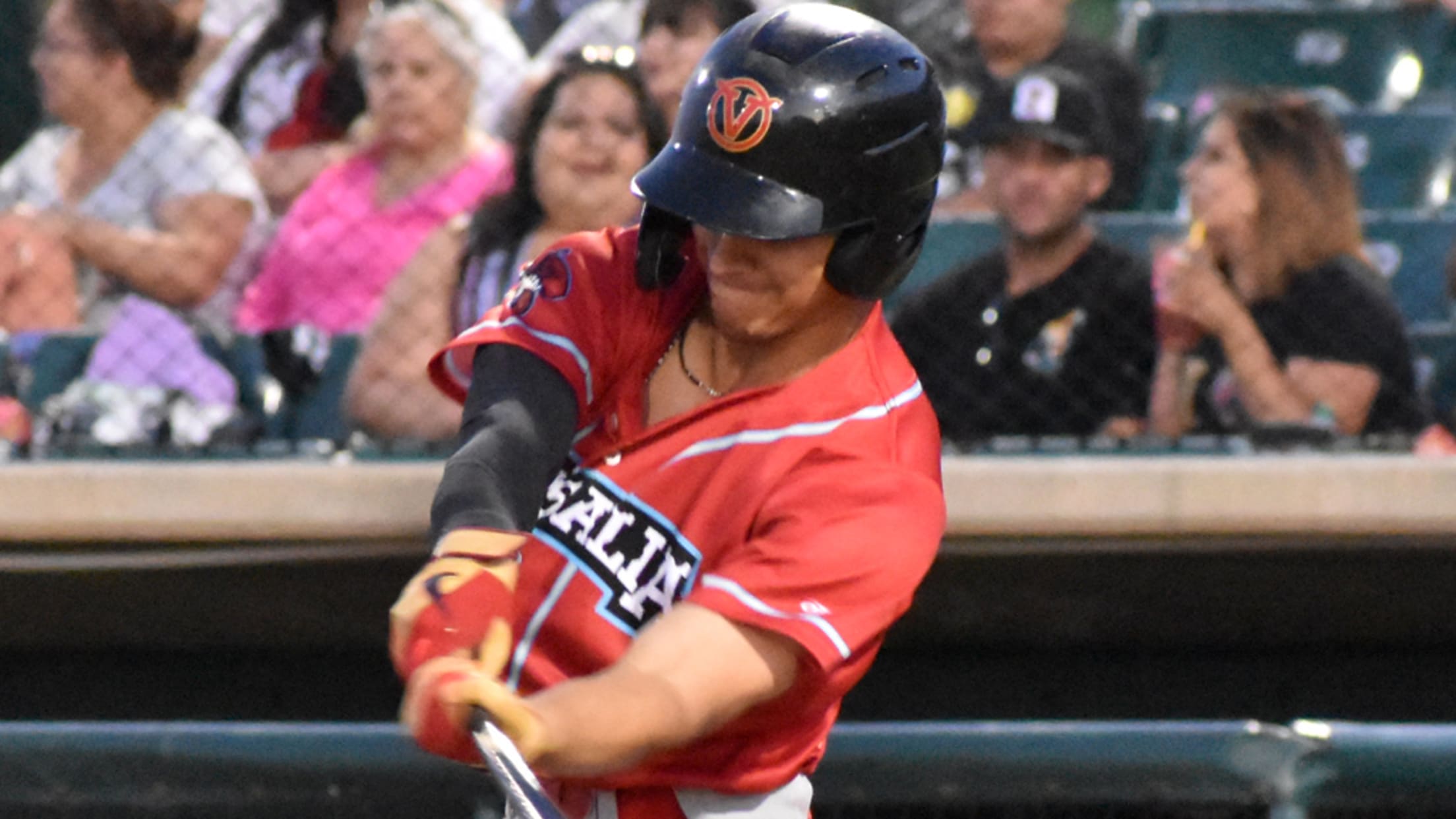 As part of the new rules for the 2020 Major League season, each of the 30 organizations will maintain a 60-man player pool for the duration of the campaign. Some members of the player pool will feature on the active Major League roster while others will work out at an
Head of the Class: Class A Short Season
Giants' Labour, D-backs' Frias blossomed during the summer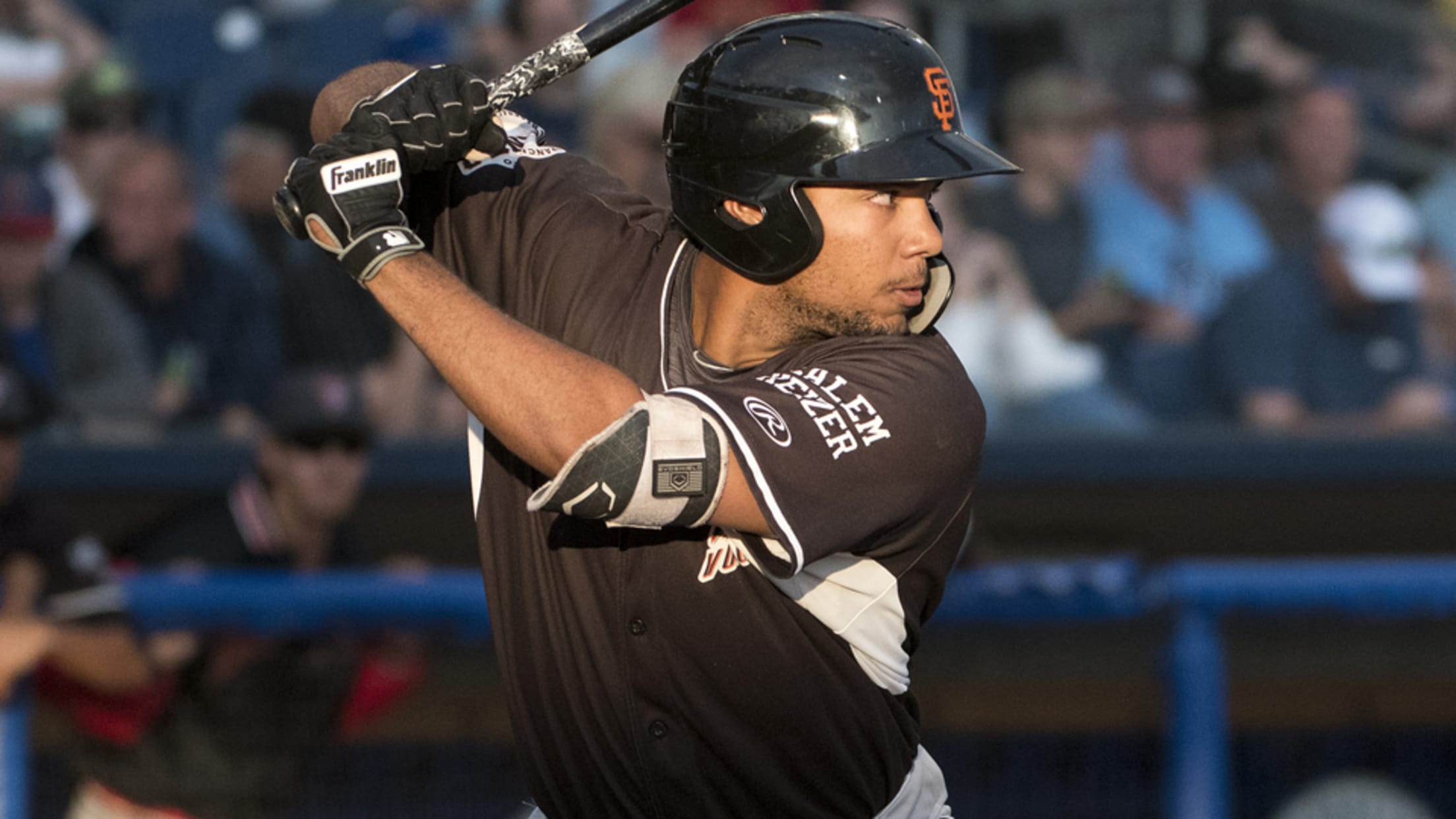 With another Minor League season in the books, members of the MiLB.com staff are looking back at some of the most notable performers from the 2019 campaign for each level. We looked at the Triple-A, Double-A, Class A Advanced, Class A and Rookie Advanced  levels. Here, we turn our attention to players
Frias dominant in Kane County debut
No. 16 D-backs prospect allows three hits over six innings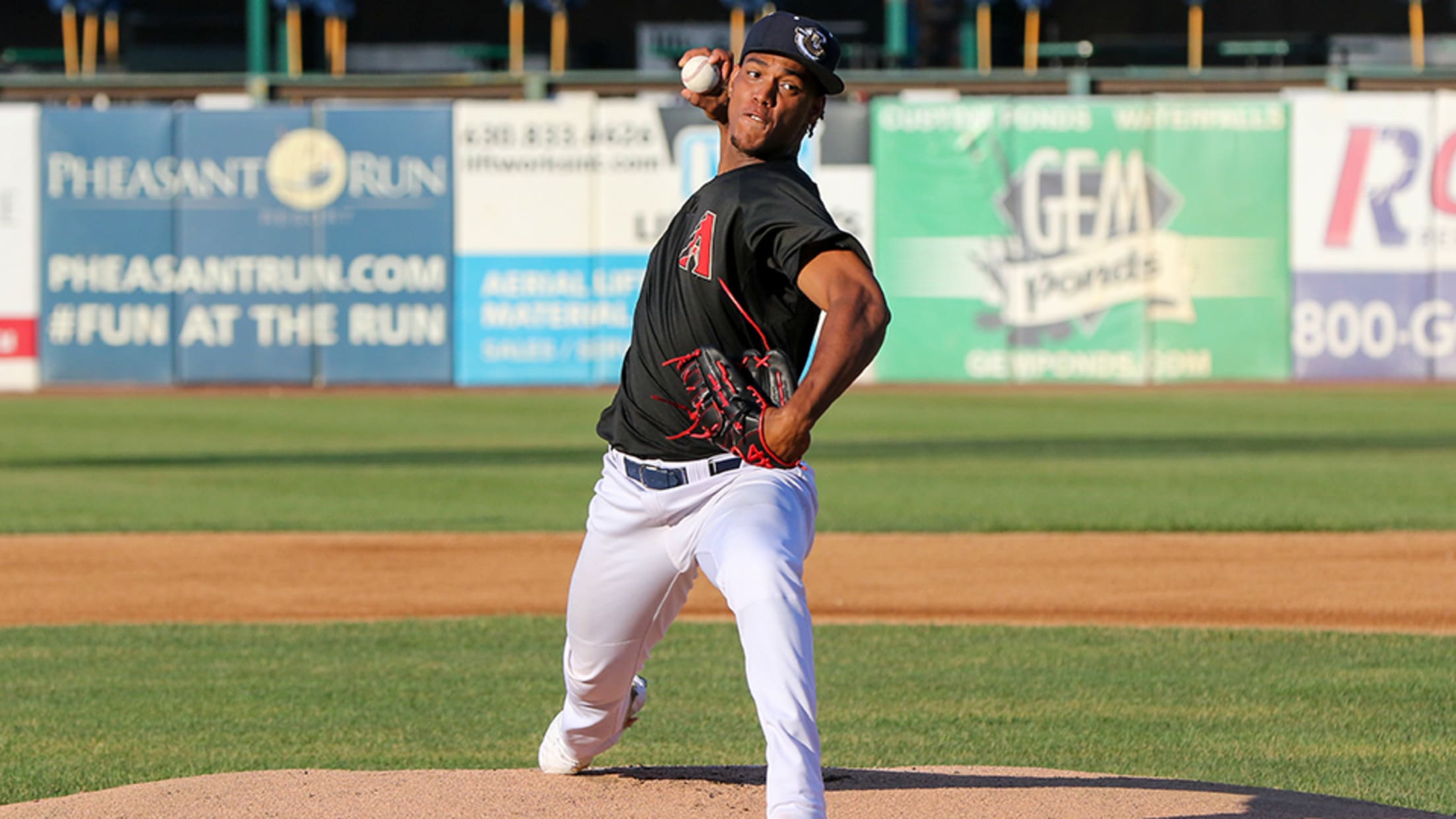 Mike Parrott knows Luis Frias, and what the Cougars pitching coach saw from his right-hander during Monday's pregame bullpen session was worrisome. Frias threw 28 pitches. Maybe, Parrott said, eight of them landed for a strike. When the duo worked together at Class A Short Season Hillsboro last year, a
D-backs' Robinson leads NWL All-Stars
No. 93 overall prospect has been a force for Hillsboro at just 18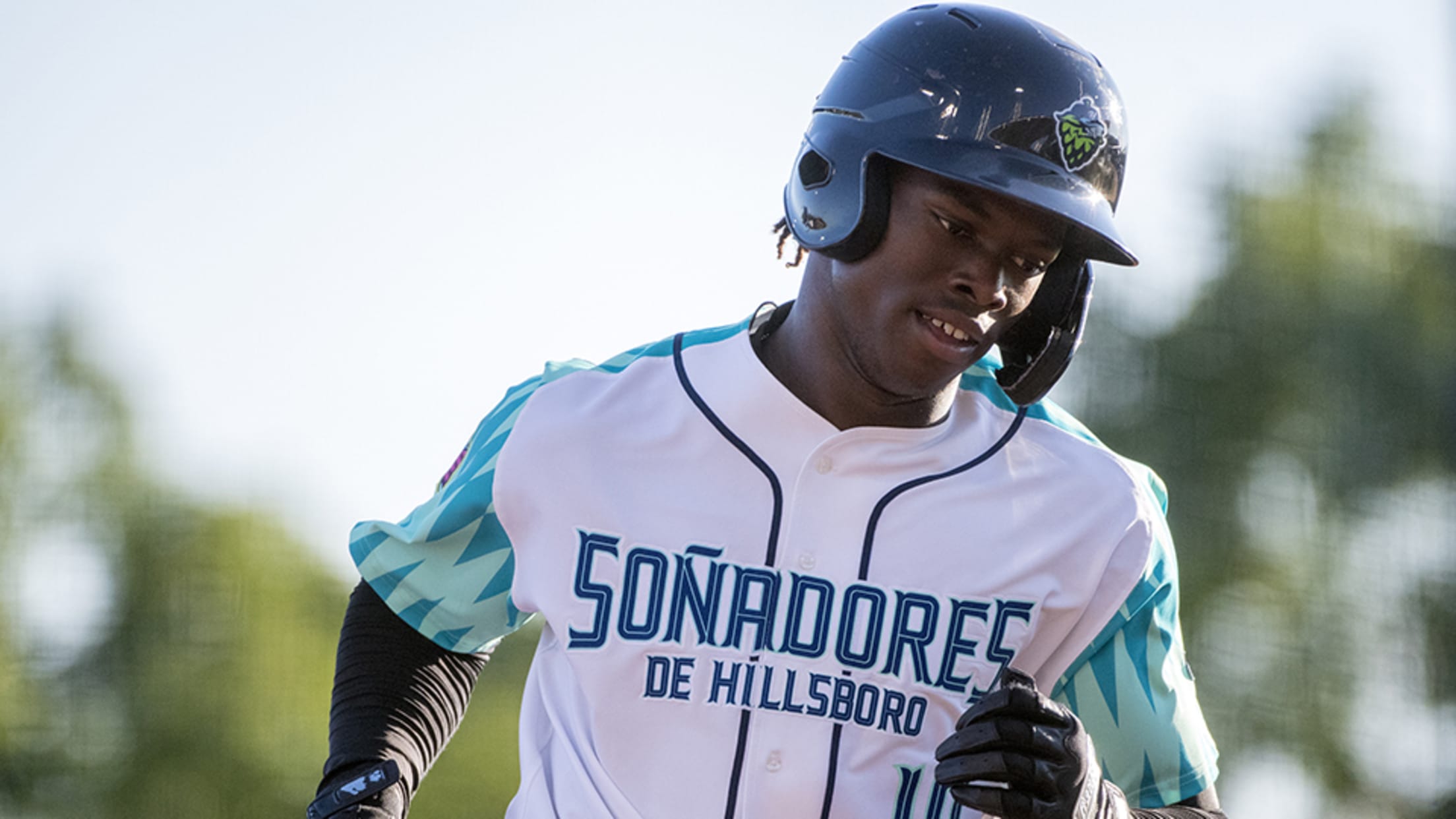 Kristian Robinson's big season has already pushed him into MLB.com's Top-100 prospect ranking. Now, it's earned him an All-Star spot as well.The No. 93 overall prospect highlights the 2019 Northwest League All-Star roster released by the Class A Short Season circuit Wednesday afternoon. The Hillsboro outfielder will lead an NWL
Luis, Luis, Luis.
Frias dominates over six innings, pacing 4-3 win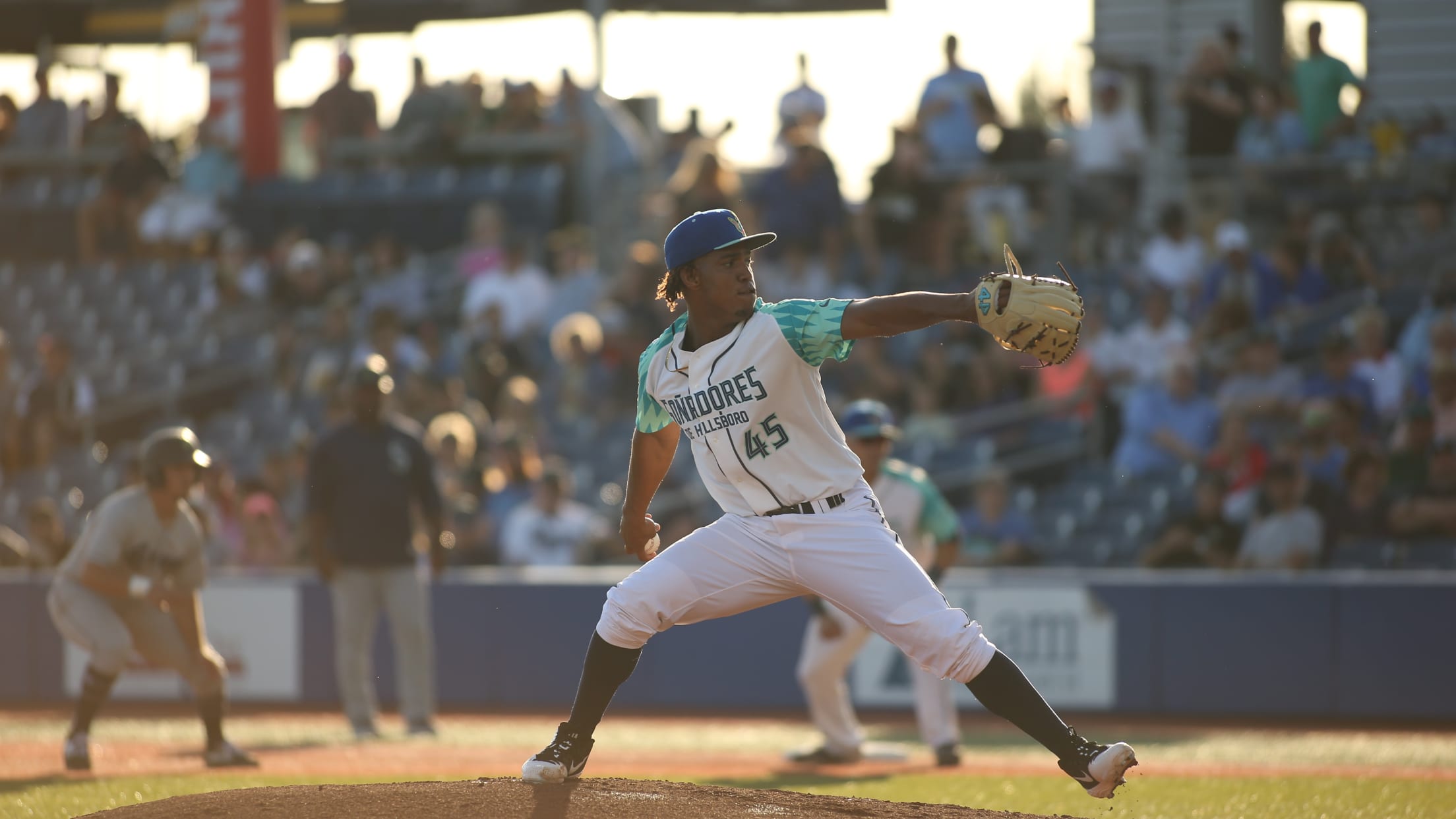 Luis Frias started the game for the Hillsboro Hops and was his magnificent self once again. Frias' night included six innings of one run ball, scattering four hits, and punching six tickets on the night. The tall right hander opposed Vancouver, Washington's own Damon Casetta-Stubbs. Vancouver, Washington is 22 miles
Volcanoes Shutout Hops in Finale
Frias suffers loss despite incredible effort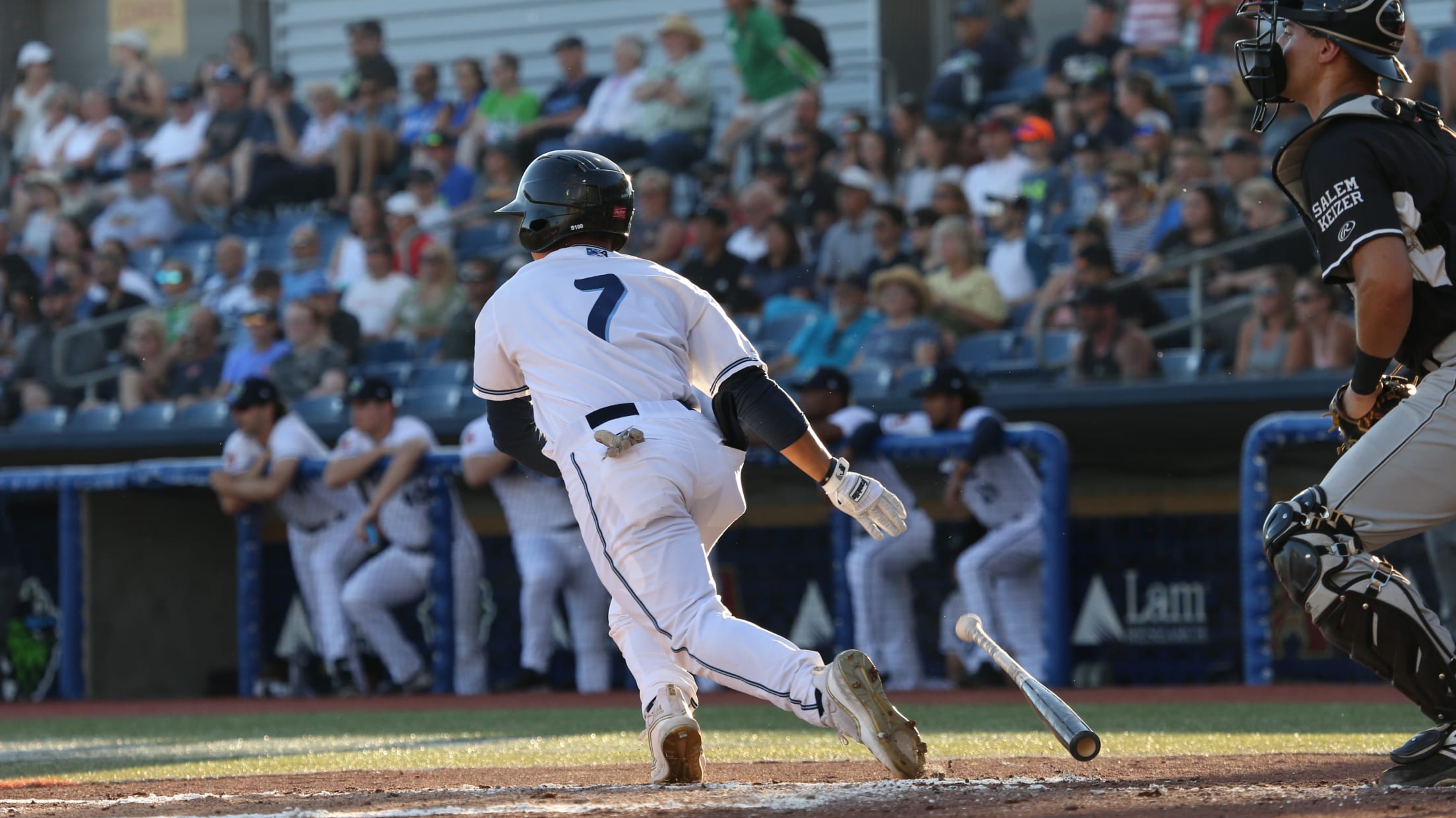 It was a battle between the Volcanoes' Travis Perry and the Hops Luis Frias, both top talents in the Northwest League. Frias was his usual self, scattering five hits over five innings and striking out four hitters. Perry, however, went shot for shot with Frias, throwing six innings of scoreless
Kristian 'Robs' Eugene, Soñadores win 2-1
Robinson's Early Two Run Tater Difference Maker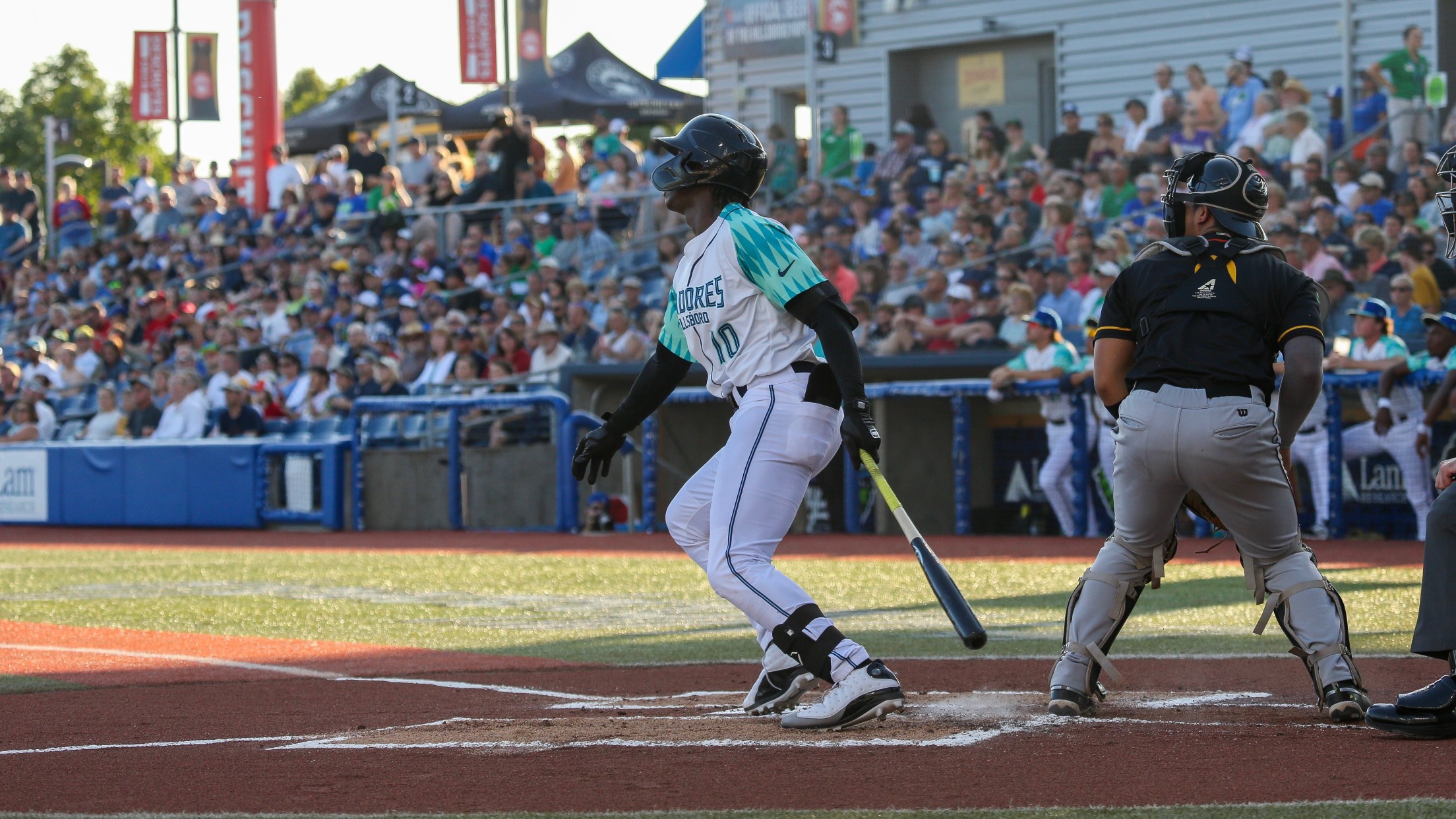 An early tip of the cap to both teams bullpens, as both Eugene and Hillsboro's bullpen threw a combined ten frames of shutout baseball. The two teams played in a special game tonight as both teams wore their Copa de la Diversión uniforms. For more information on the league wide
Hops Take Sole Possession of First Place
Hops win tight battle 4-3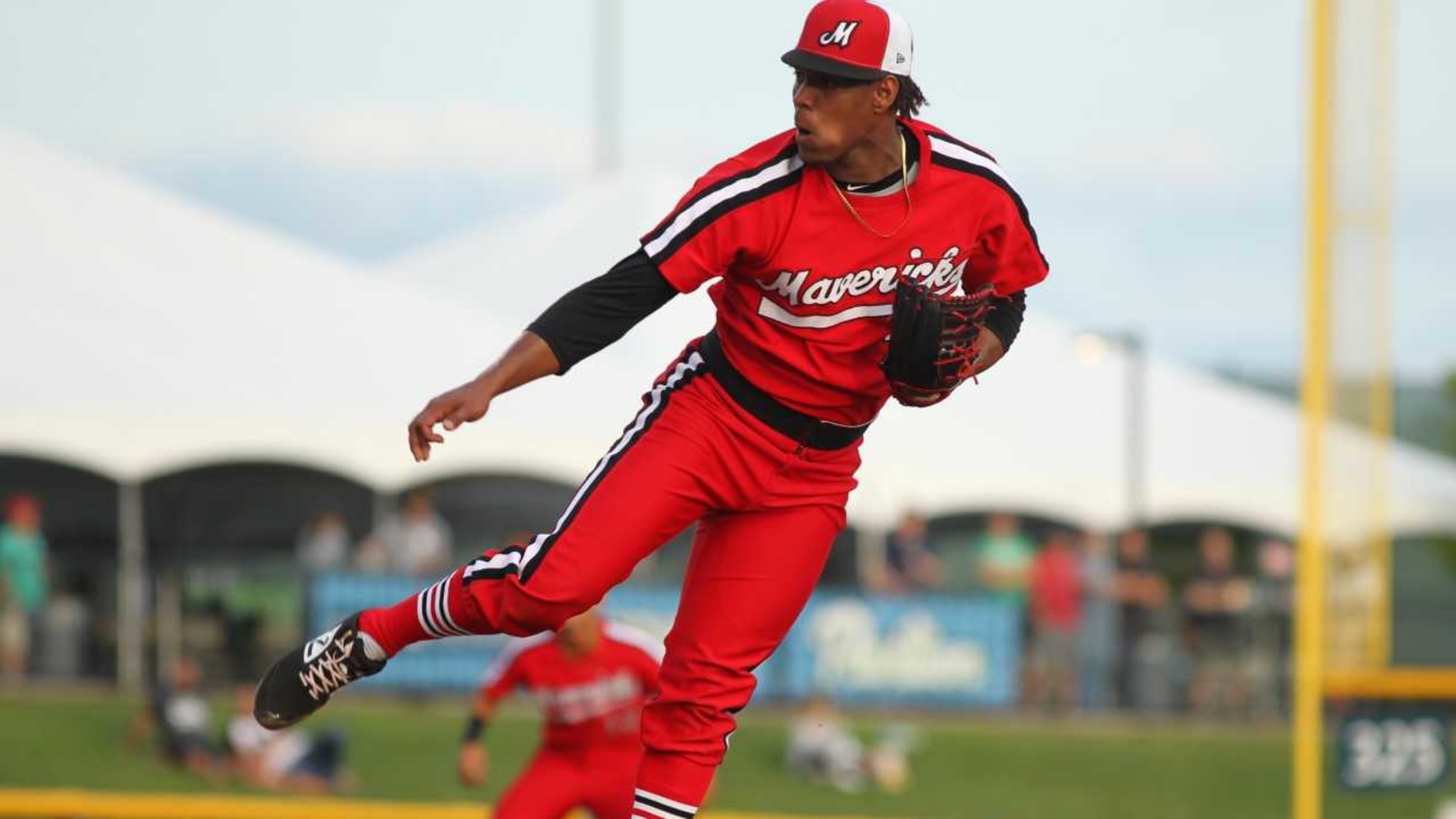 The Hillsboro Hops transformed into the Portland Mavericks in a Monday Night showdown of first place teams. Salem-Keizer and Hillsboro both entered with 19-11 records, as it was Luis Frias for Hillsboro and Kervin Castro for the Volcanoes.
Hillsboro Hops end Homestand on a Happy Note
Big days from Robinson, English drive offense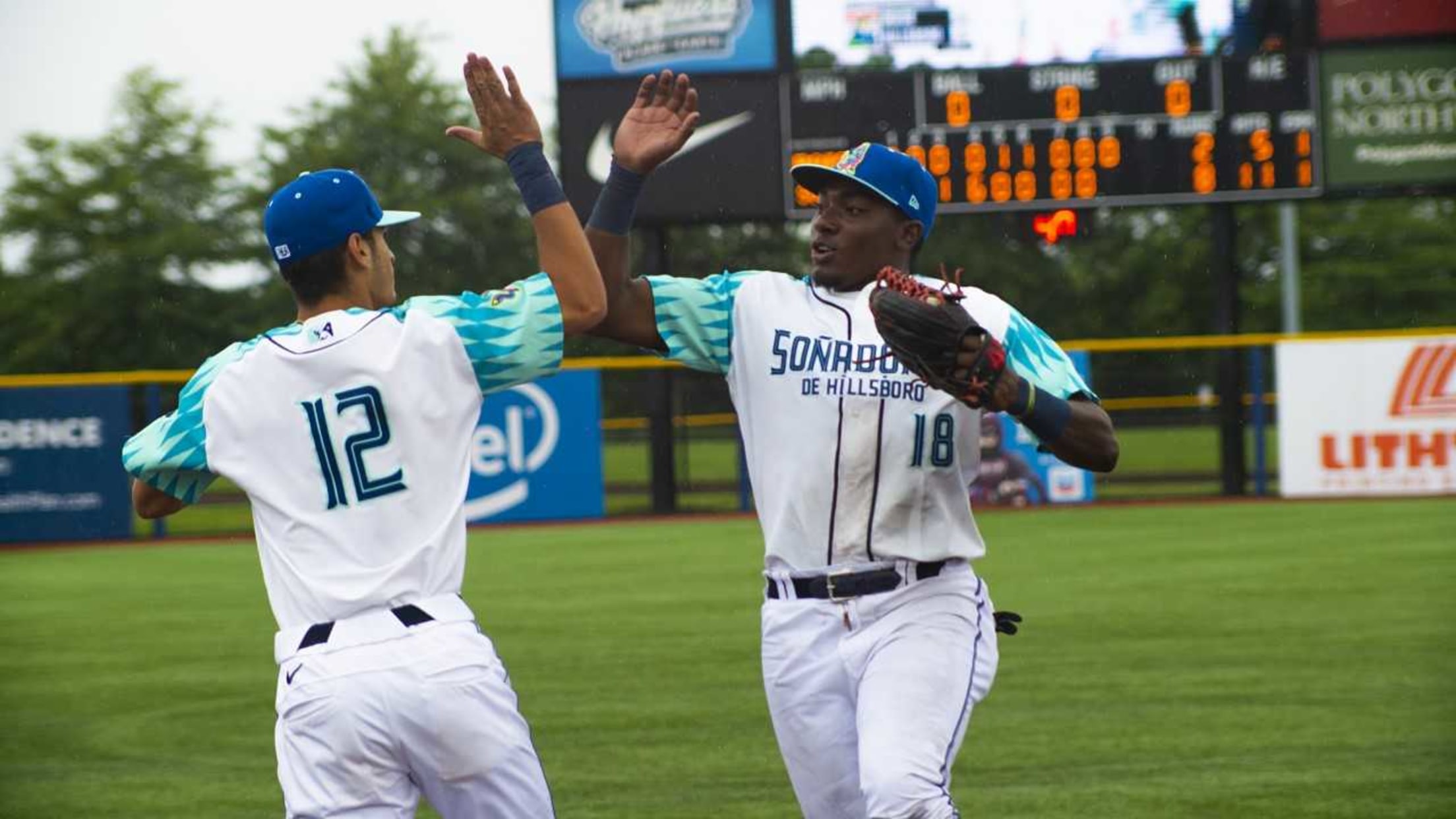 Hillsboro sent their leading man Luis Frias to the mound looking to right the ship, and he did just that. Frias had his nasty stuff again tonight, as he punched out nine guys over four and two thirds innings. He allowed only one run to score scattering three hits. Frias'
Aces' Widener picks up Pitcher of the Week
Arizona's third-ranked prospect recorded 14 K's over 11 innings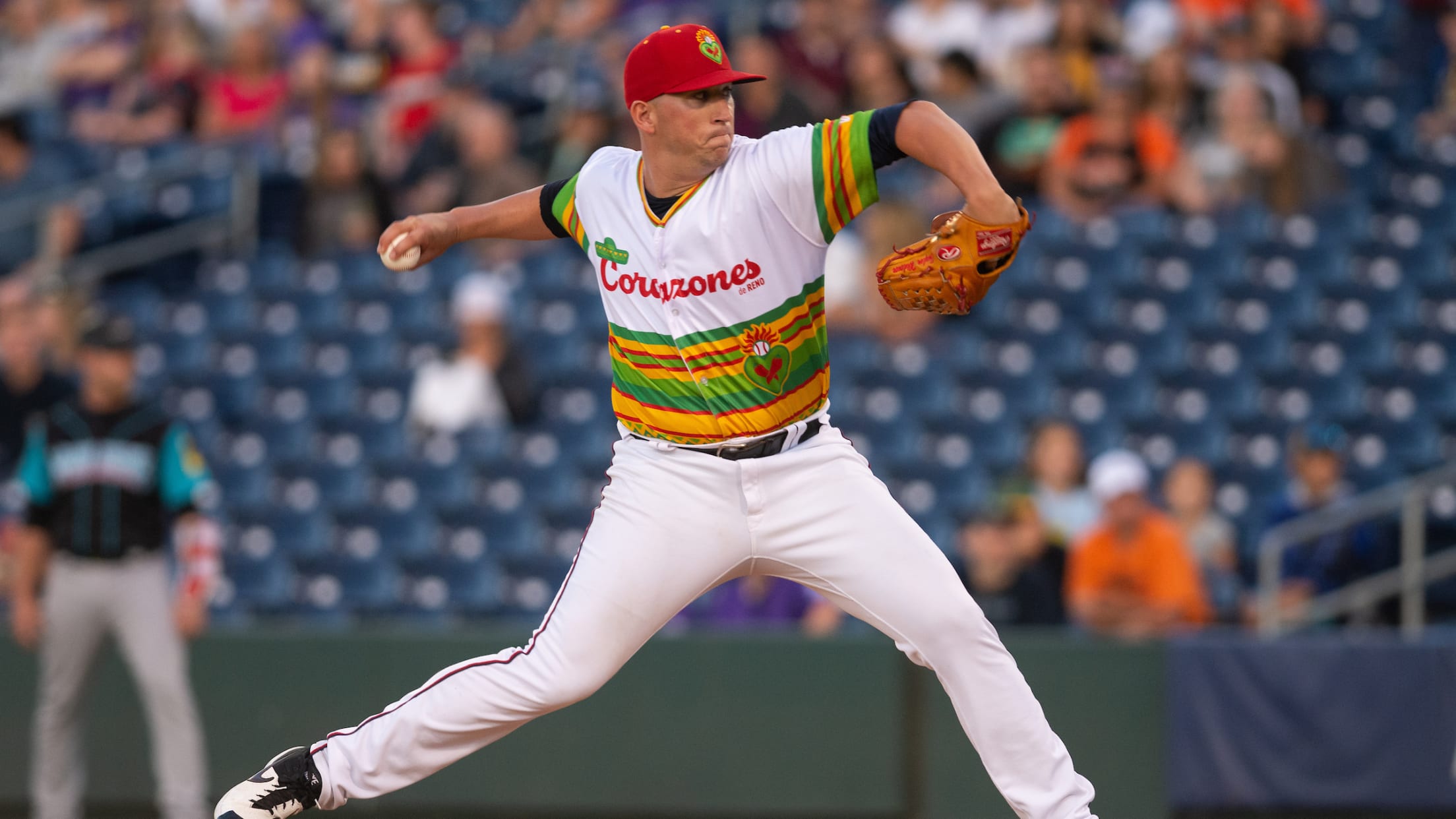 After three straight stellar seasons shot him up to Triple-A Reno to open 2019, Taylor Widener experienced some growing pains with the Aces as his ERA ballooned into the double digits on multiple occasions. As the All-Star break draws near, however, he appears to be correcting course on his early
Late Inning Comeback Leads Hops Over Ems
Hillsboro defeats Eugene on 11th inning walk-off
On Saturday night, the Hillsboro Hops defeated the Eugene Emeralds 4-3 on walk-off base hit by Jorge Barrosa. The Hops rallied late to spoil a lead by the Ems. This was the 37th walk-off winner in Hops franchise history. Hillsboro is 2-1 in extras this year, and 30-15 all time.  Hops