State of the System: New York Mets
Top prospects Mauricio, Alvarez got valuable time at alternate site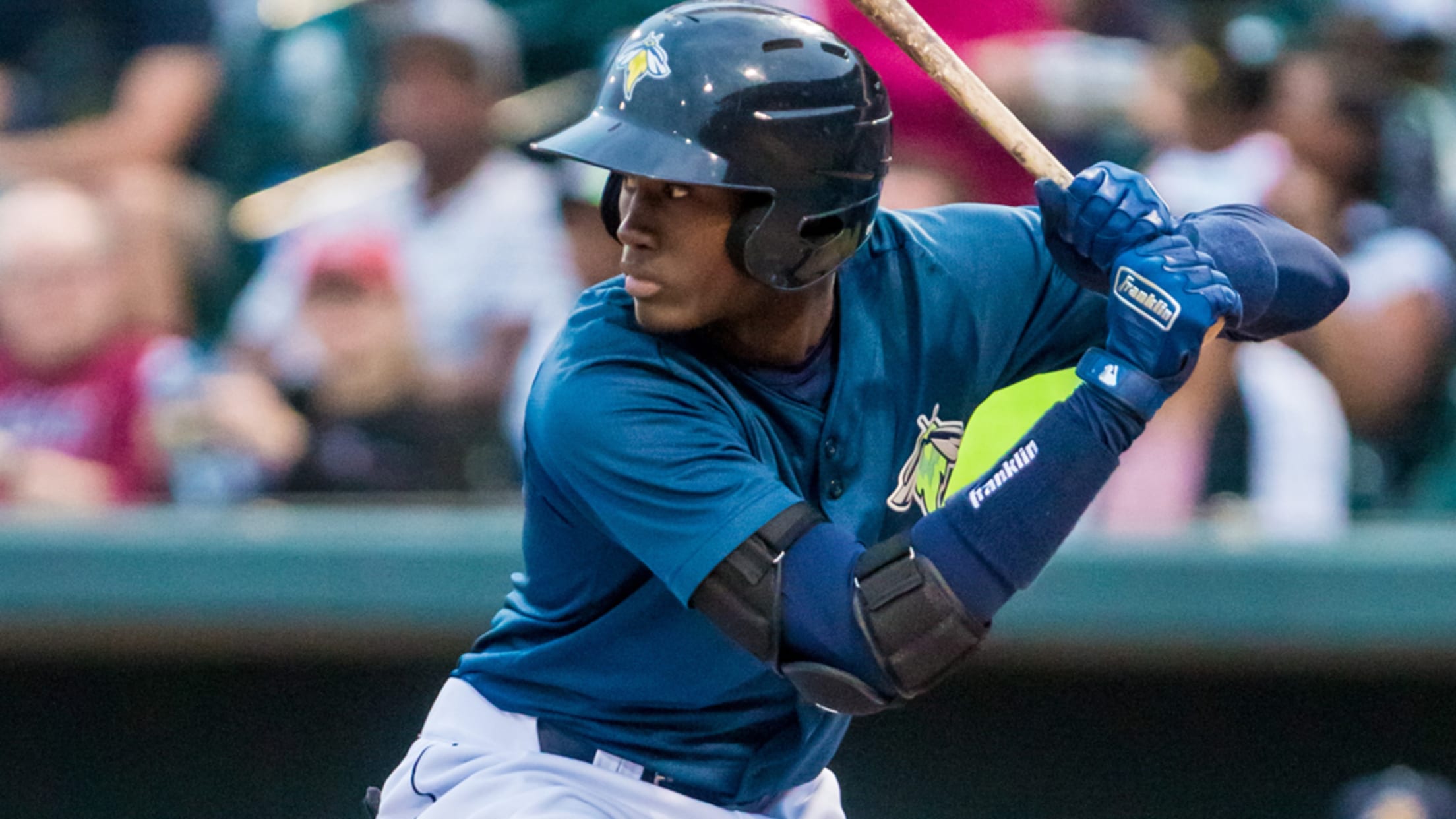 Starting in October and running through the end of the year, MiLB.com's State of the System series will evaluate the strengths and weaknesses of each Major League organization, highlights prospects who've made the biggest strides in 2020 and offers a peek at 2021. The offseason is barely a week old
Teens Mauricio, Vientos apple of Mets' eye
Overhauled new-look system has a decidedly youthful flavor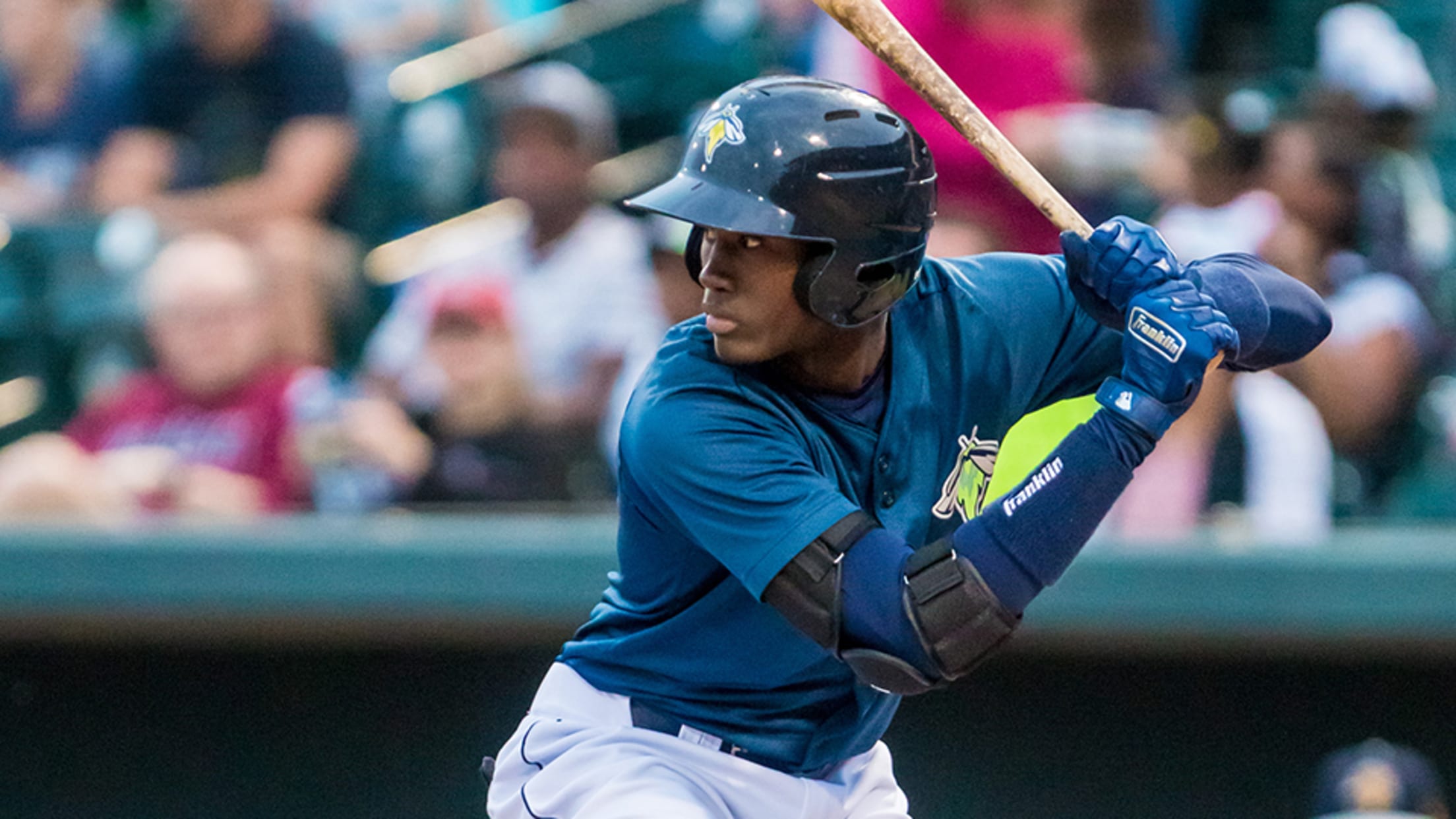 Each offseason, MiLB.com goes position by position across each system and honors the players -- regardless of age or prospect status -- who had the best seasons in their organization. Click here to locate your favorite club.The differences between the Mets at this point last year and now go far
Prospect Roundup: Games of July 17
Royals' Bubic fans 11 over six innings; Rockies' Hilliard rakes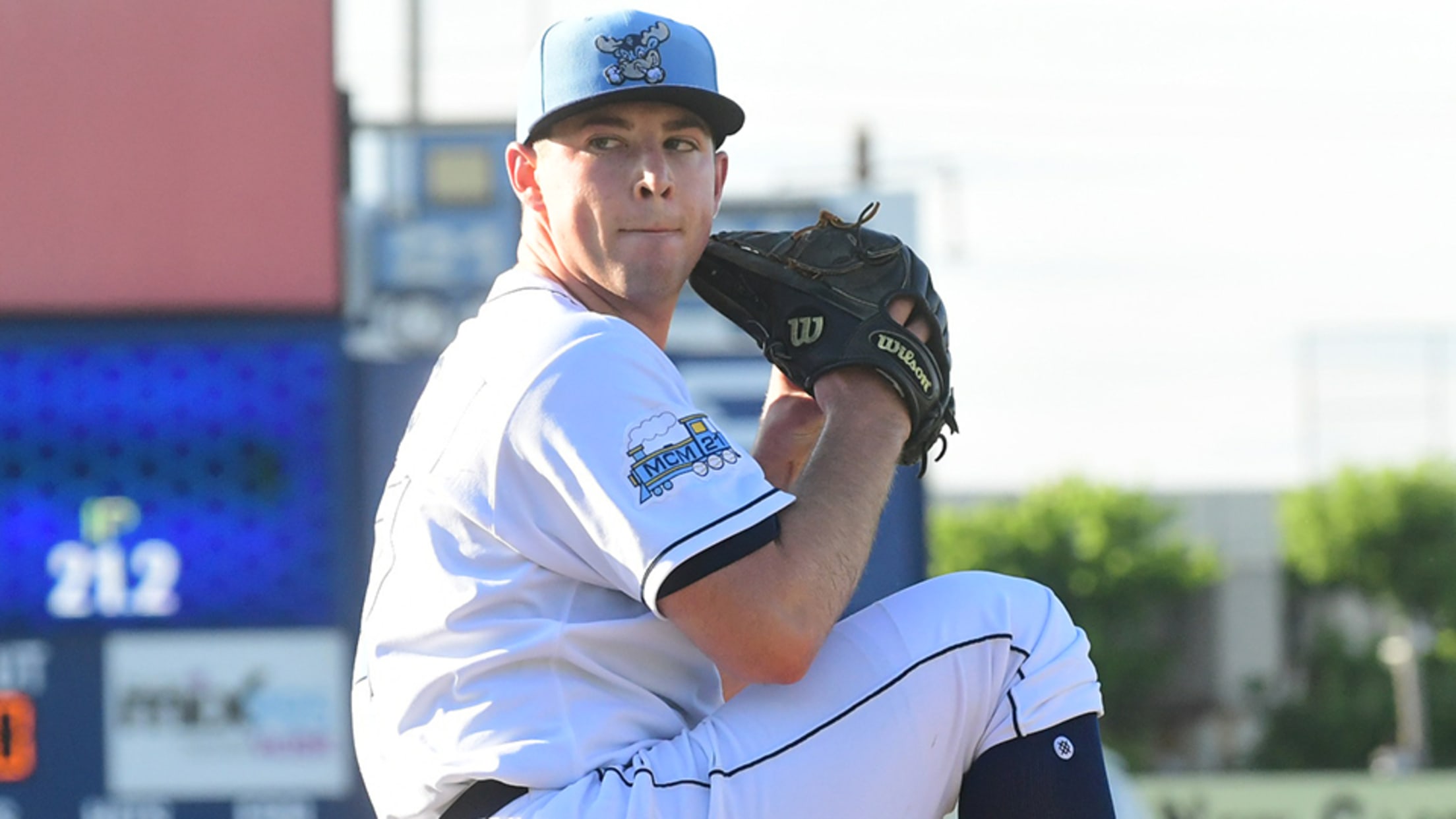 Royals LHP Kris Bubic, Class A Advanced Wilmington: 6 IP, 5 H, R, 11 K -- The southpaw was in command for most of the outing, falling one strikeout shy of matching his career high. He kept Winston-Salem off the board through three innings, with his only blemish coming in the
Prospect Roundup: Games of May 24
Reds' Isabel goes yard again; Tigers' Faedo strikes out seven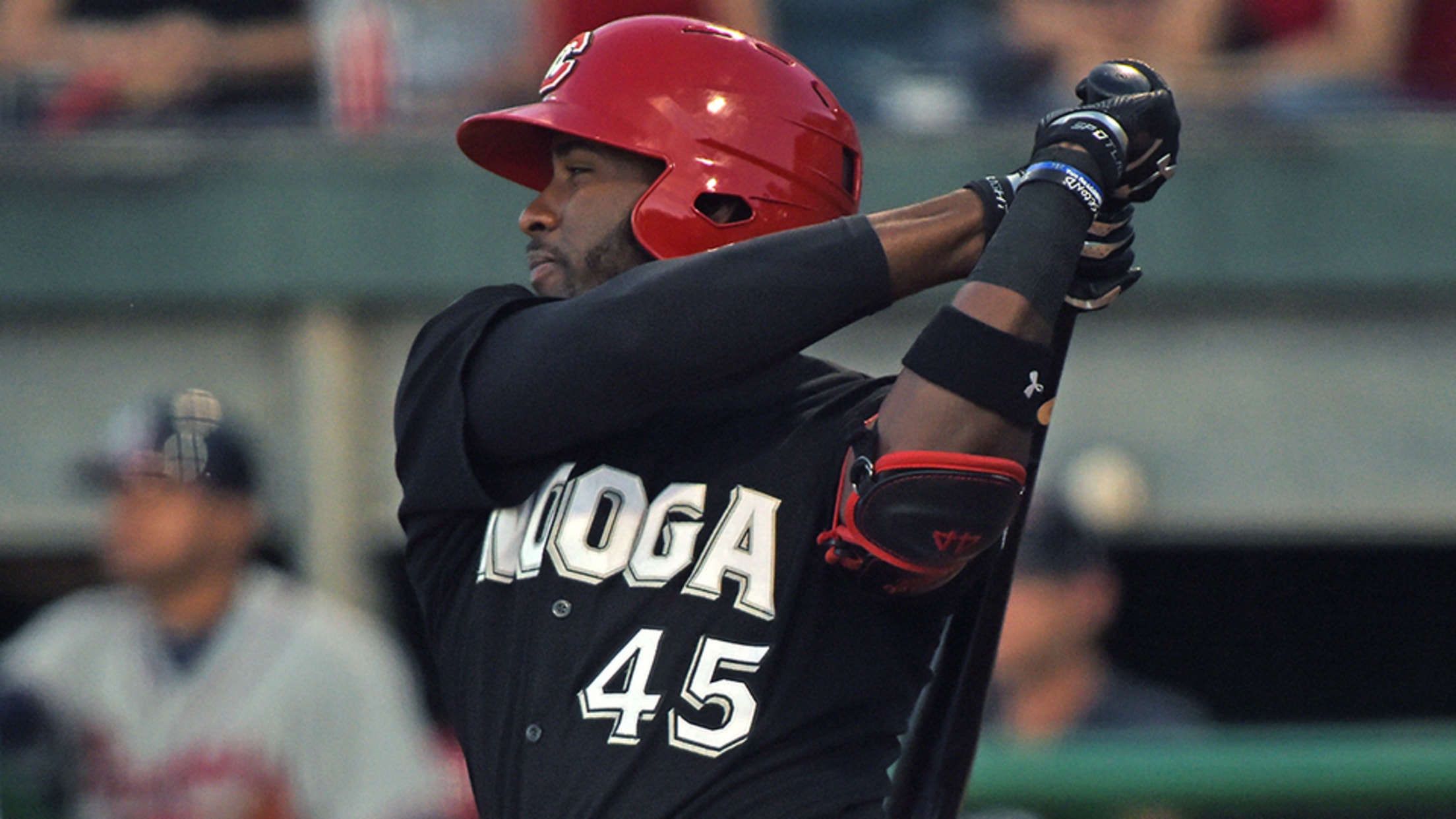 Reds DH Ibandel Isabel, Double-A Chattanooga: 1-for-4, HR, BB, 2 RBIs, R -- The 25th-ranked Reds prospect just keeps on mashing for the Lookouts as he went deep for the fourth consecutive contest. In the seventh inning against Birmingham, he crushed a two-run blast to left-center for his Southern League-leading 12th
'Flies' scorching Mauricio gets hotter at plate
Mets No. 3 prospect collects four hits, runs streak to eight games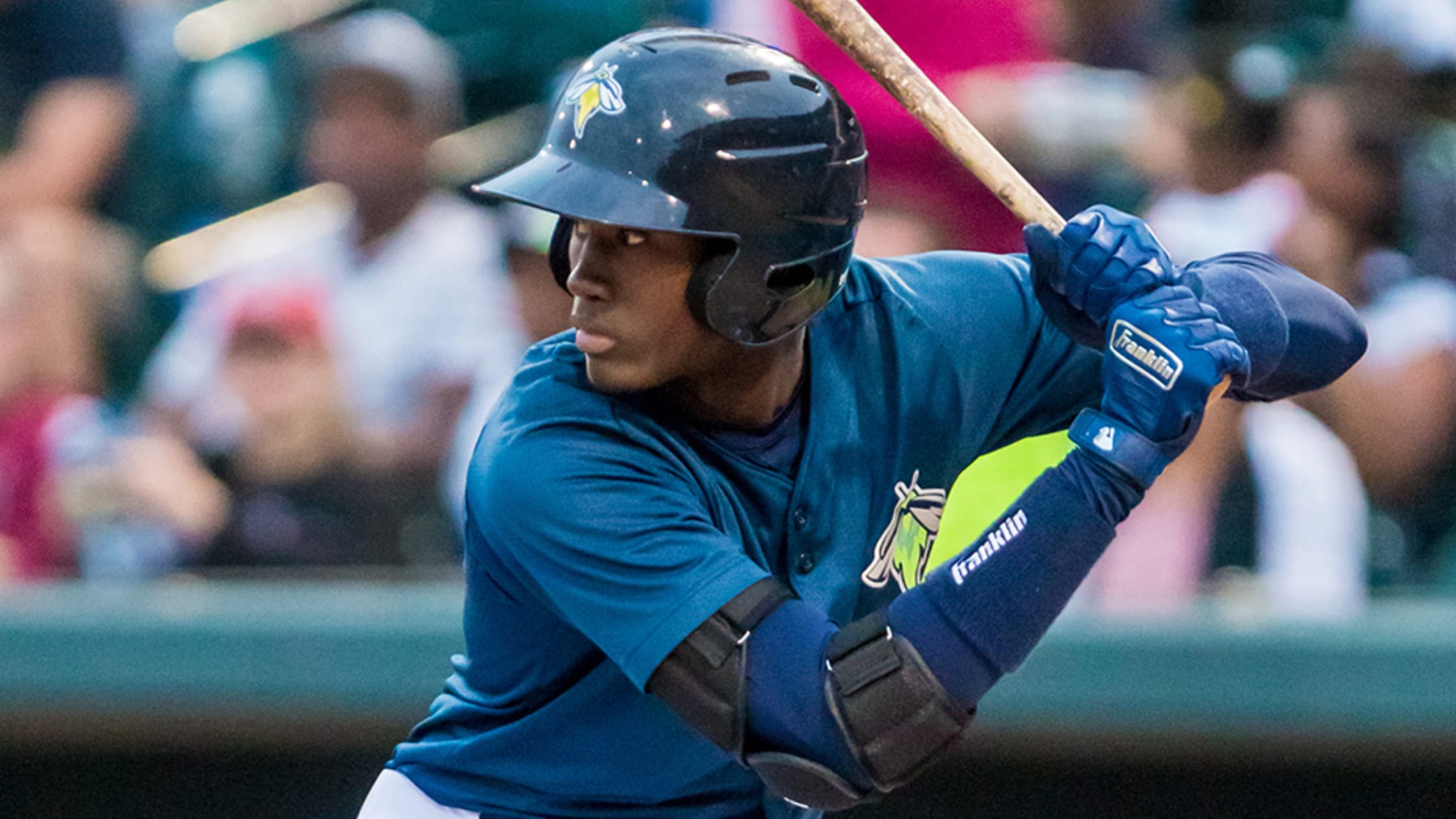 Ronny Mauricio had been hot out of the gate in his first full professional season, but on Sunday, he was boiling.The third-ranked Mets prospect went 4-for-6 with an RBI and a run scored in Class A Columbia's 12-5 rout of Lexington at Whitaker Bank Ballpark. Mauricio's first career four-hit performance
Mets Prospect Primer: Alonso set to mash
Slugging first baseman has the makings of Gotham's next star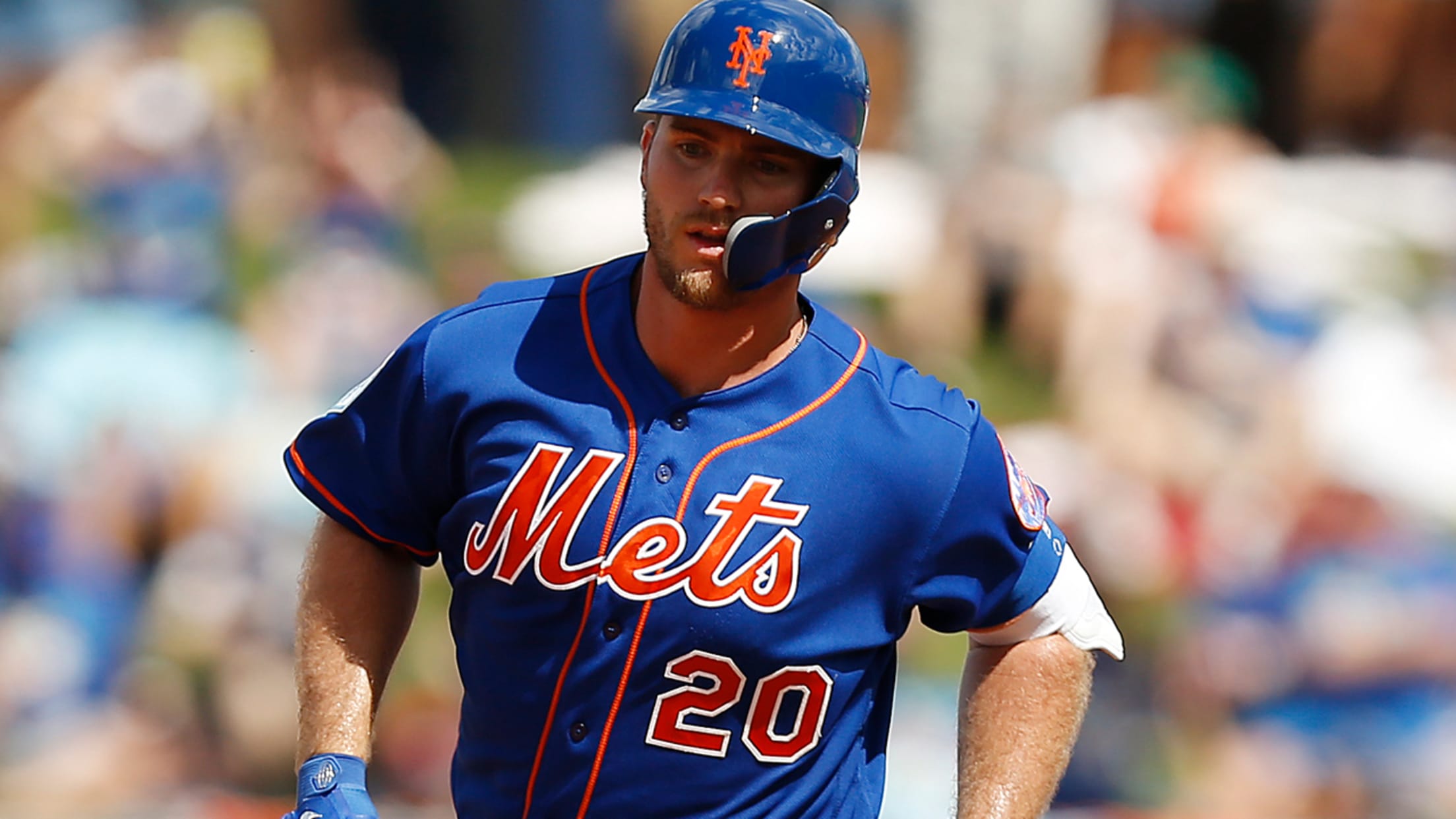 Some players are on the verge of stardom, others are entering a crucial phase of their development and still others are getting their first tastes of full-season ball. With the 2019 season approaching, MiLB.com takes a look at the most intriguing prospects from each MLB organization.Shining star/Major League-ready: Pete Alonso,
Toolshed: Vientos building up to big time
Mets prospect preparing for full season after showing solid bat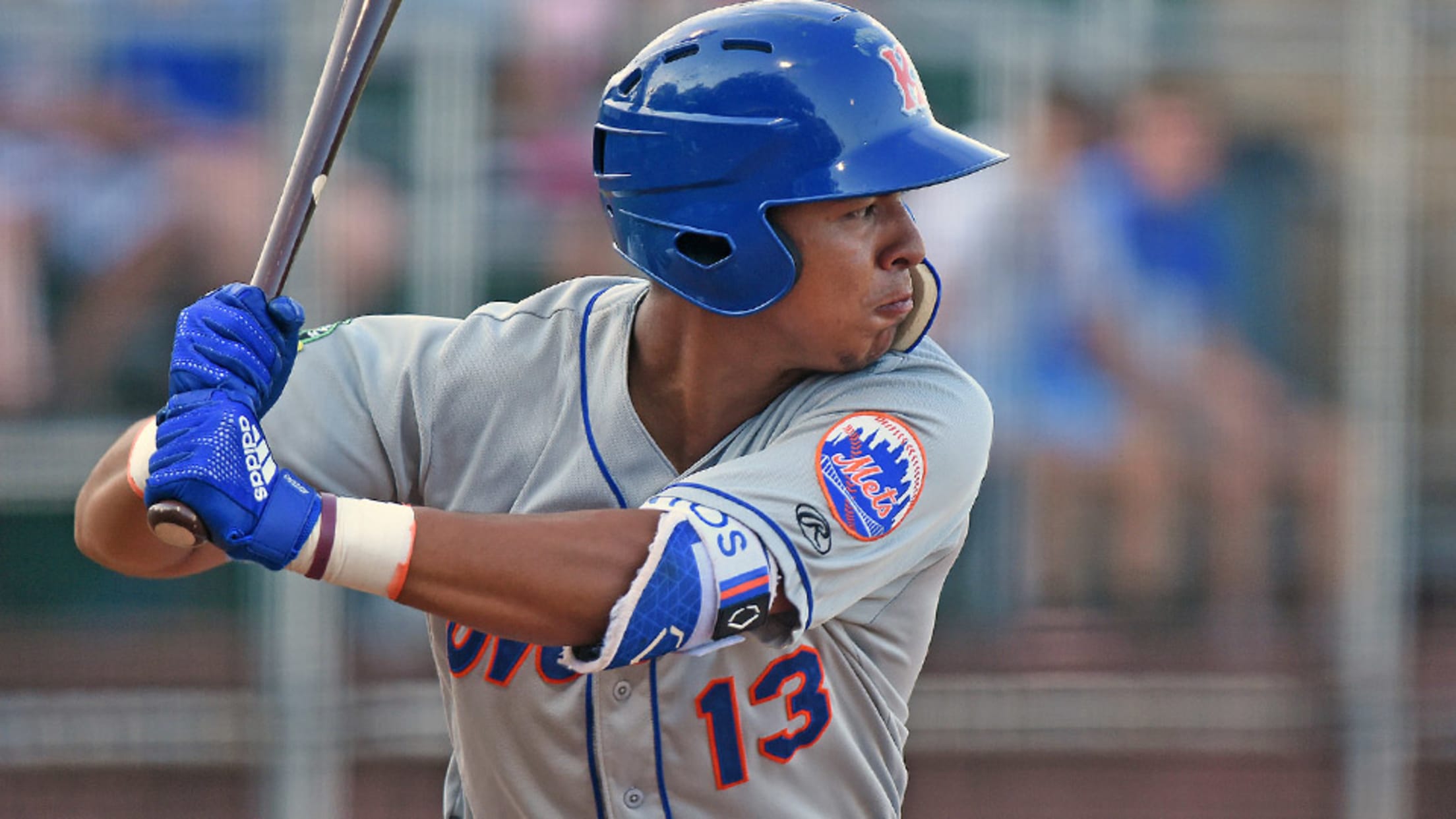 There were 75 players taken in the opening two rounds of the 2017 First-Year Player Draft, only seven of which were 17-year-olds. Of that group, no one was younger than Mark Vientos, whose birthdate was Dec. 11, 1999. Born in Connecticut -- a state where the kindergarten cutoff is Jan.
Gimenez, Alonso hope to be kings of Queens
Mets' top prospects leading the charge in system on the rebound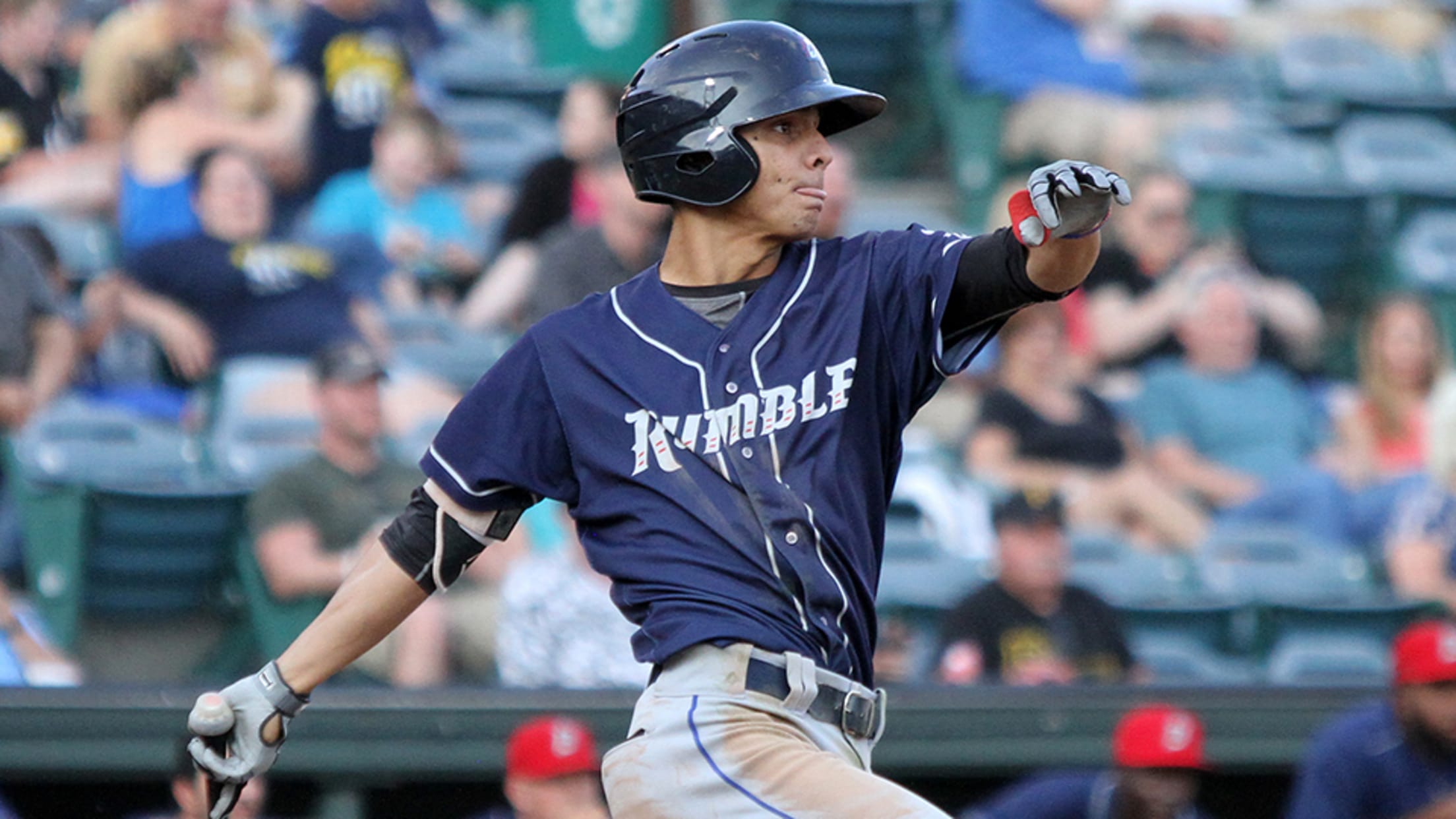 Each offseason, MiLB.com goes position by position across each system and honors the players -- regardless of age or prospect status -- who had the best seasons in their organization. Click here to locate your favorite club.The Mets' depth at the upper levels of their farm system has been exposed the
Franco, Liberatore keep P-Rays alive
Top prospects lead charge in Appy League semifinals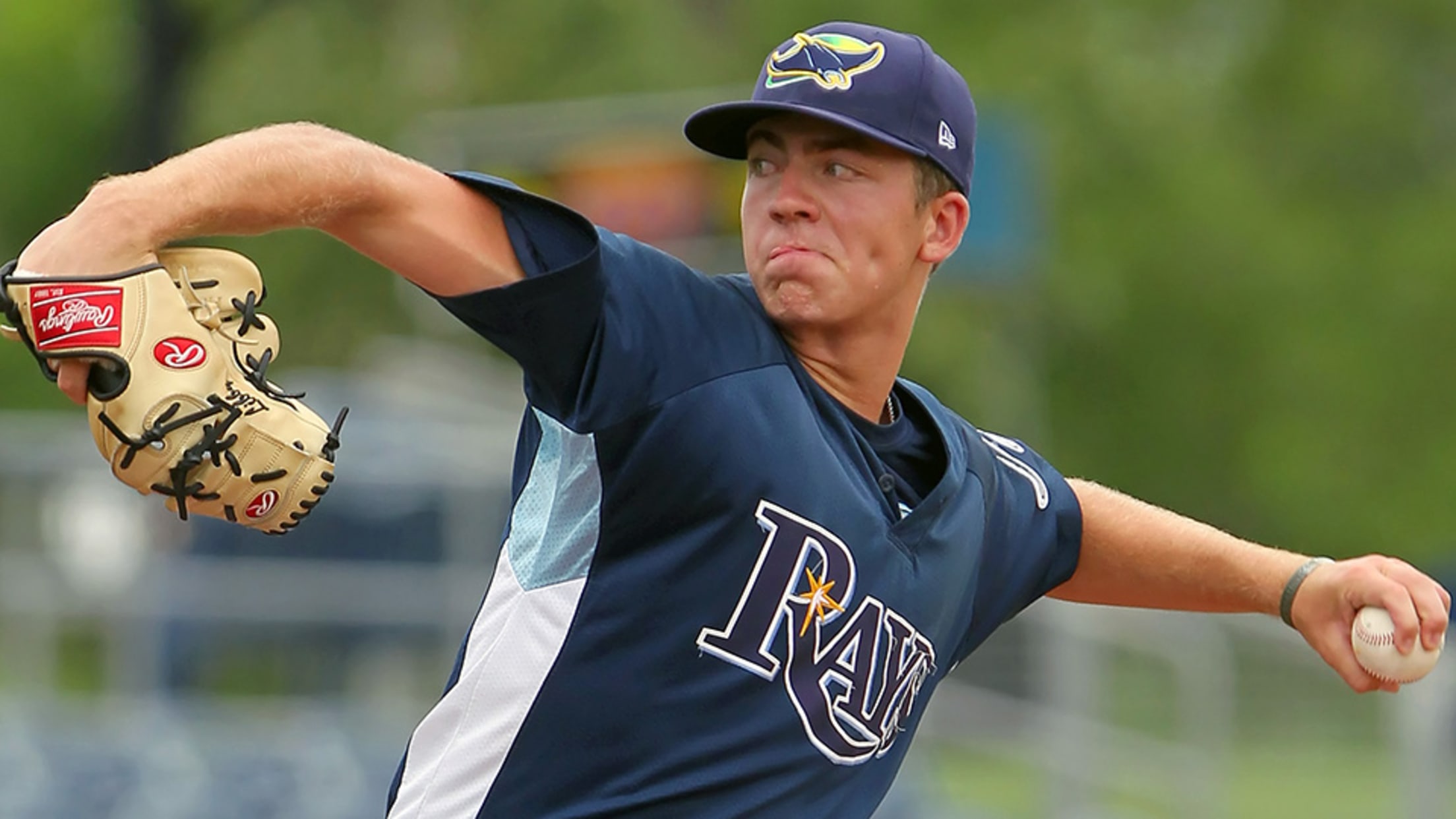 With September here, some Minor League teams are seeing their top talent promoted to higher levels amid postseason runs. Luckily for the Princeton Rays, they have two top-five prospects in one of baseball's deepest systems and both turned in precocious performances.Rays No. 5 prospectMatthew Liberatore scattered five hits over 4
Vientos reaches new heights for Kingsport
No. 10 Mets prospect breaks out with two homers, seven RBIs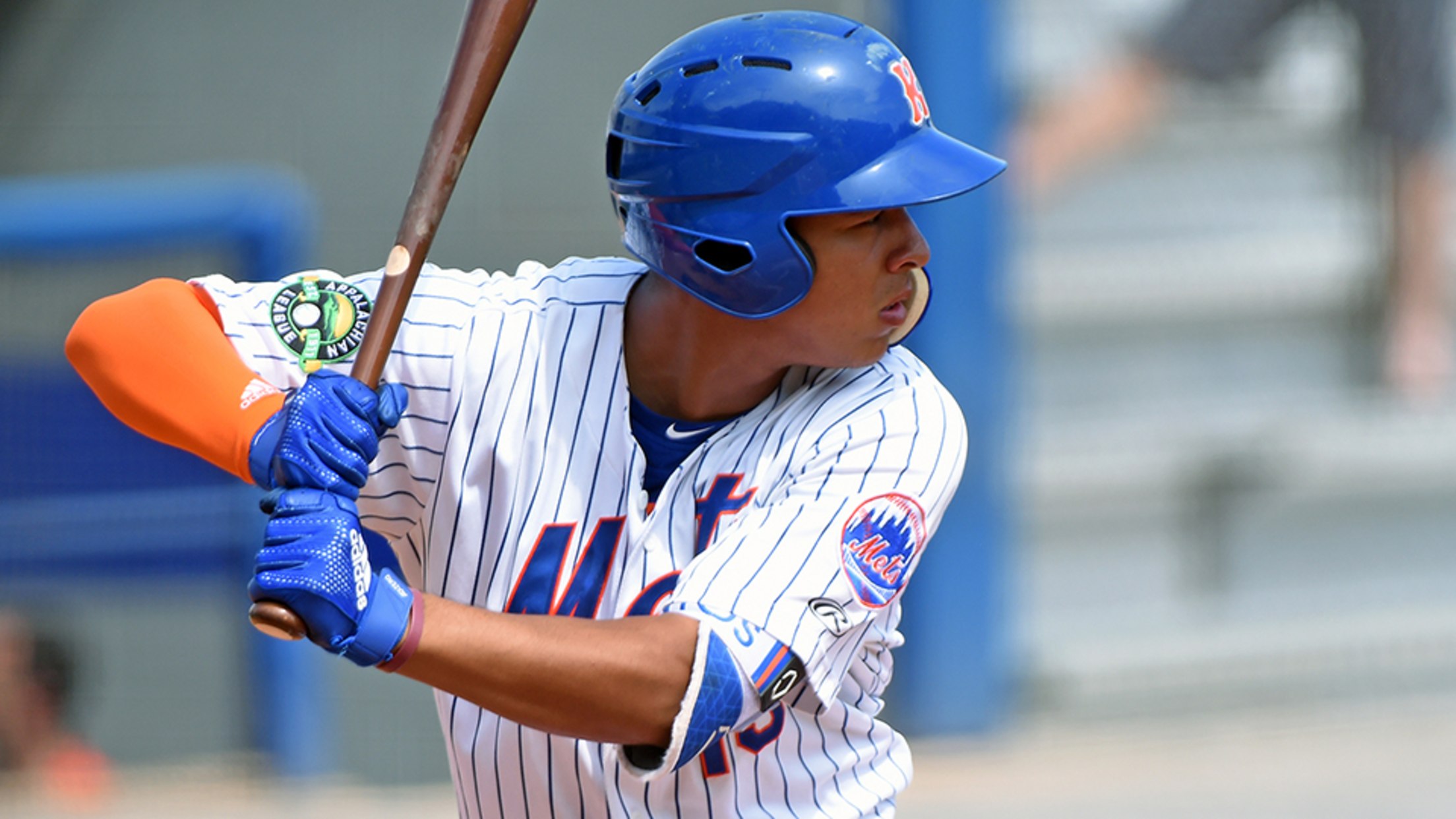 Leading up to last year's Draft, Mark Vientos displayed plenty of potential with his hitting prowess. On Friday, he lived up to that potential with a breakout night. The Mets' No. 10 prospect put together his first professional two-homer game while driving in a career-best seven runs and powering Rookie-level Kingsport to
Mets Prospect Primer: Gimenez atop next wave
Teenager leads New York talent pool, Ponies taking step forward
Some players are on the verge of stardom, others are entering a crucial phase of their development and still others are getting their first tastes of full-season ball. With the 2018 season approaching, MiLB.com takes a look at the most intriguing prospects from each MLB organization.Shining star: Andrés Giménez, SSFollowing