Yepez, Nootbaar continue to rake in desert
Cardinals outfielder, first baseman each homer, combine for 7 RBIs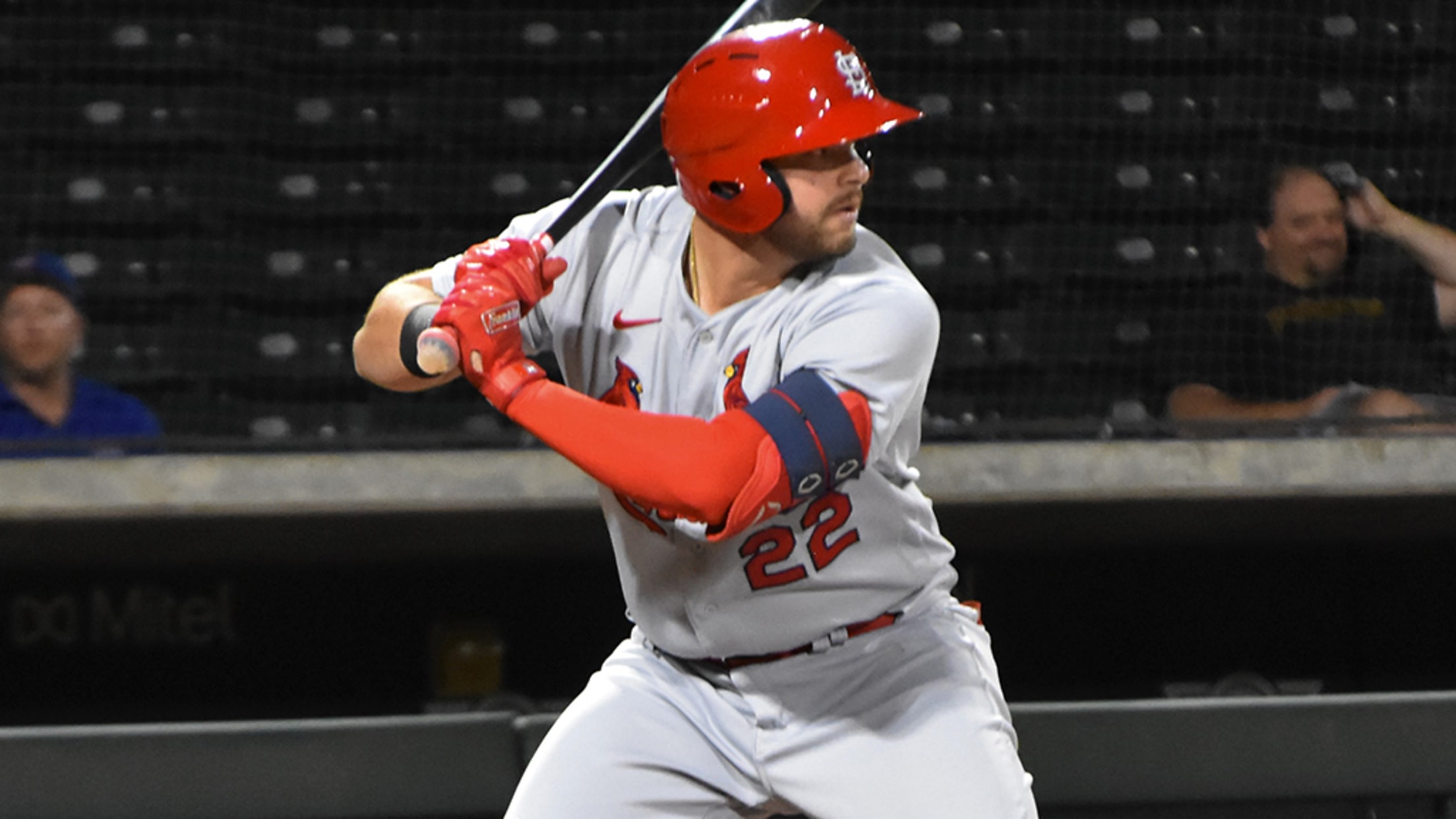 Glendale 9, Surprise 2 A pair of top St. Louis talents, Lars Nootbaar and Juan Yepez, led the charge for the Desert Dogs with a homer and a double apiece. Nootbaar launched a 463-foot three-run to right field in the eighth and led off the game for Glendale with a
The Road to The Show™: Jeter Downs
Top Red Sox prospect making a name for himself after long journey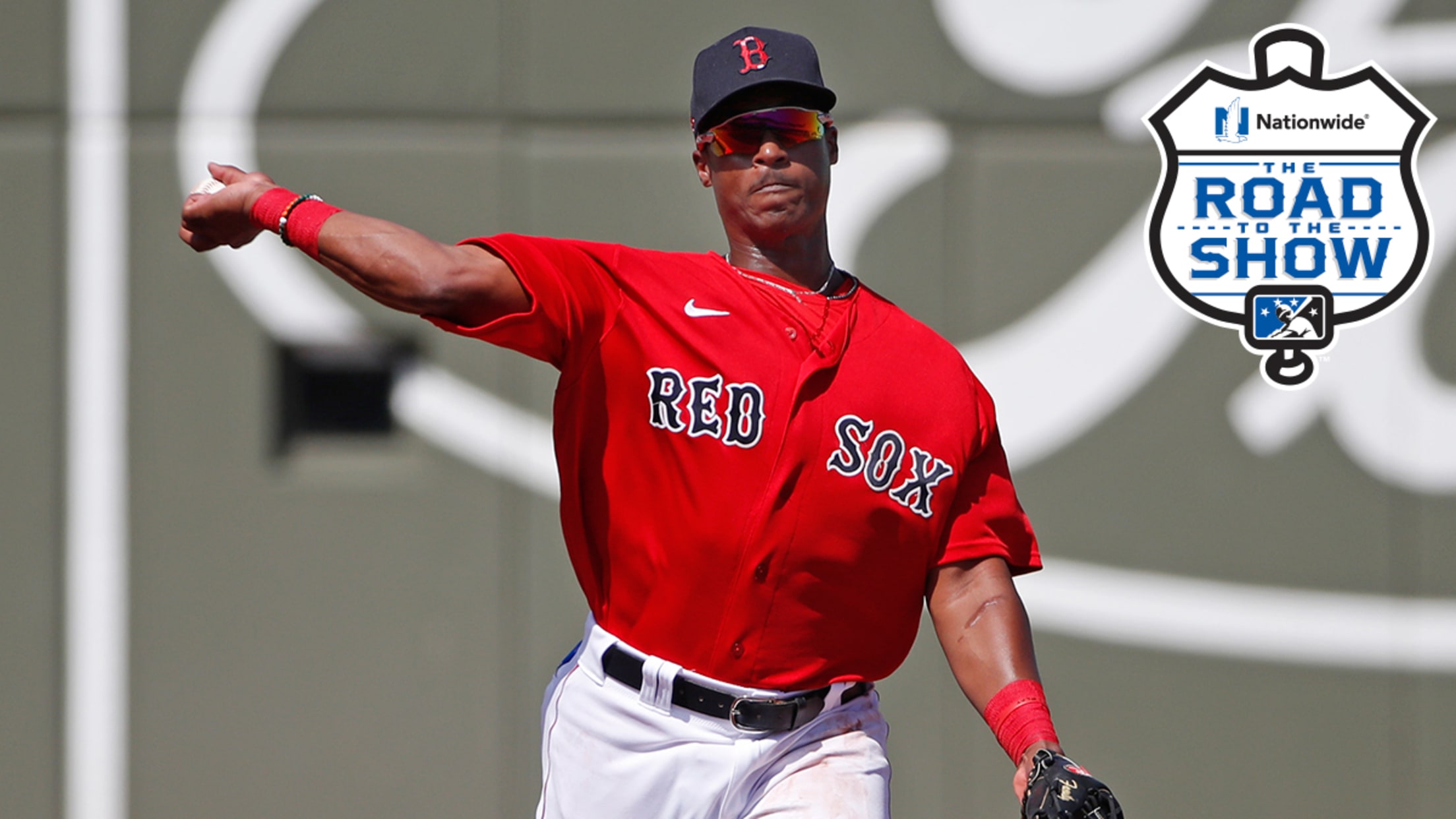 Each week, MiLB.com profiles an elite prospect by chronicling the steps he's taken to reach the brink of realizing his Major League dream. Here's a look at Boston Red Sox shortstop Jeter Downs. For more player journeys on The Road to The Show, click here.
Toolshed: Prospects with World Series connections
Top-100 talents have ties to Fall Classic, even away from Arlington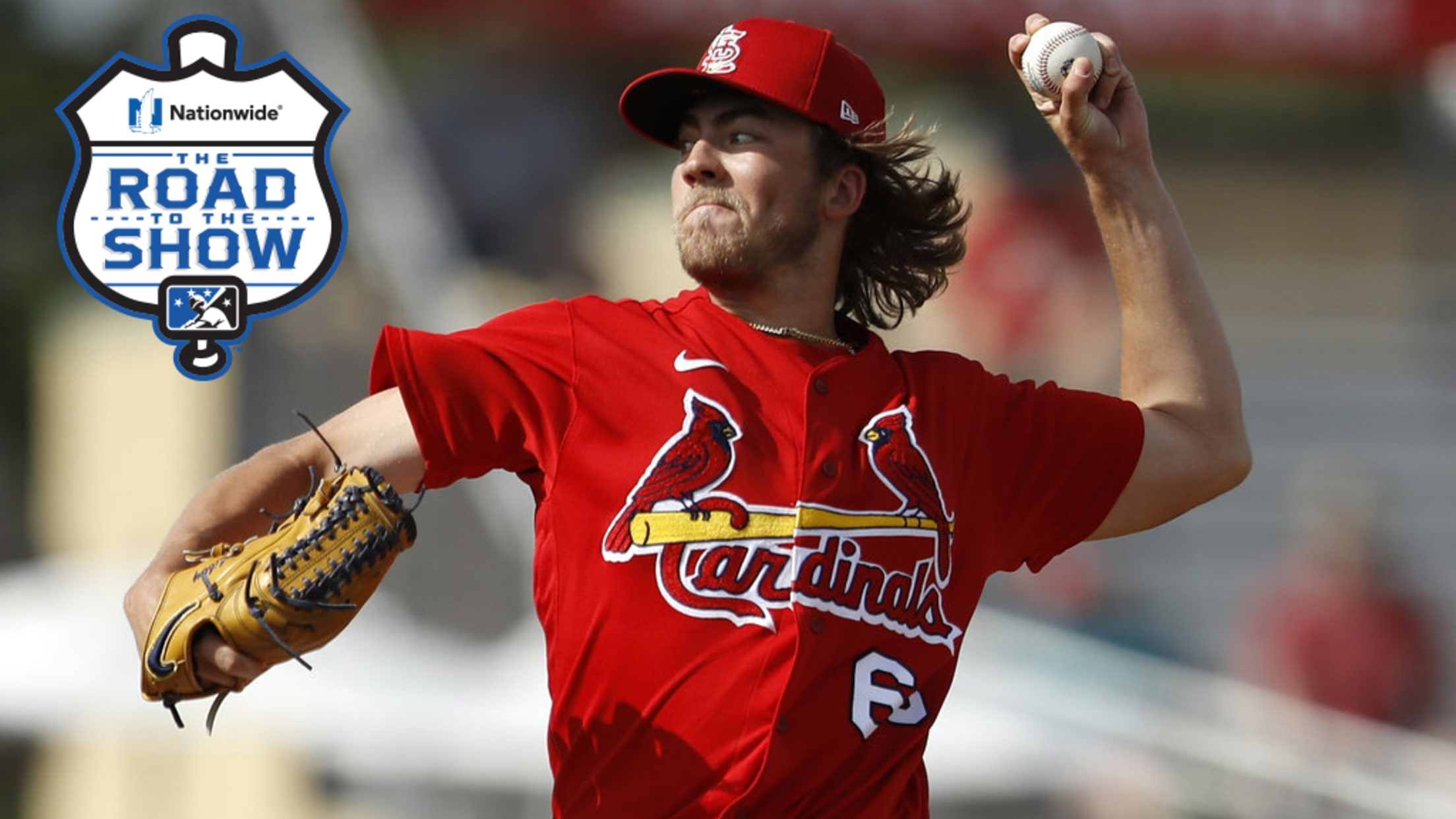 This is not a World Series for the prospect lover. Then again, not many World Series are. Sure, there are two ranked prospects left -- both from the Rays roster -- and they have their own stories to tell. No. 19 Tampa Bay prospect Randy Arozarena has been one of
State of the System: Boston Red Sox
Infield remains strength, needed pitching help on way to Fenway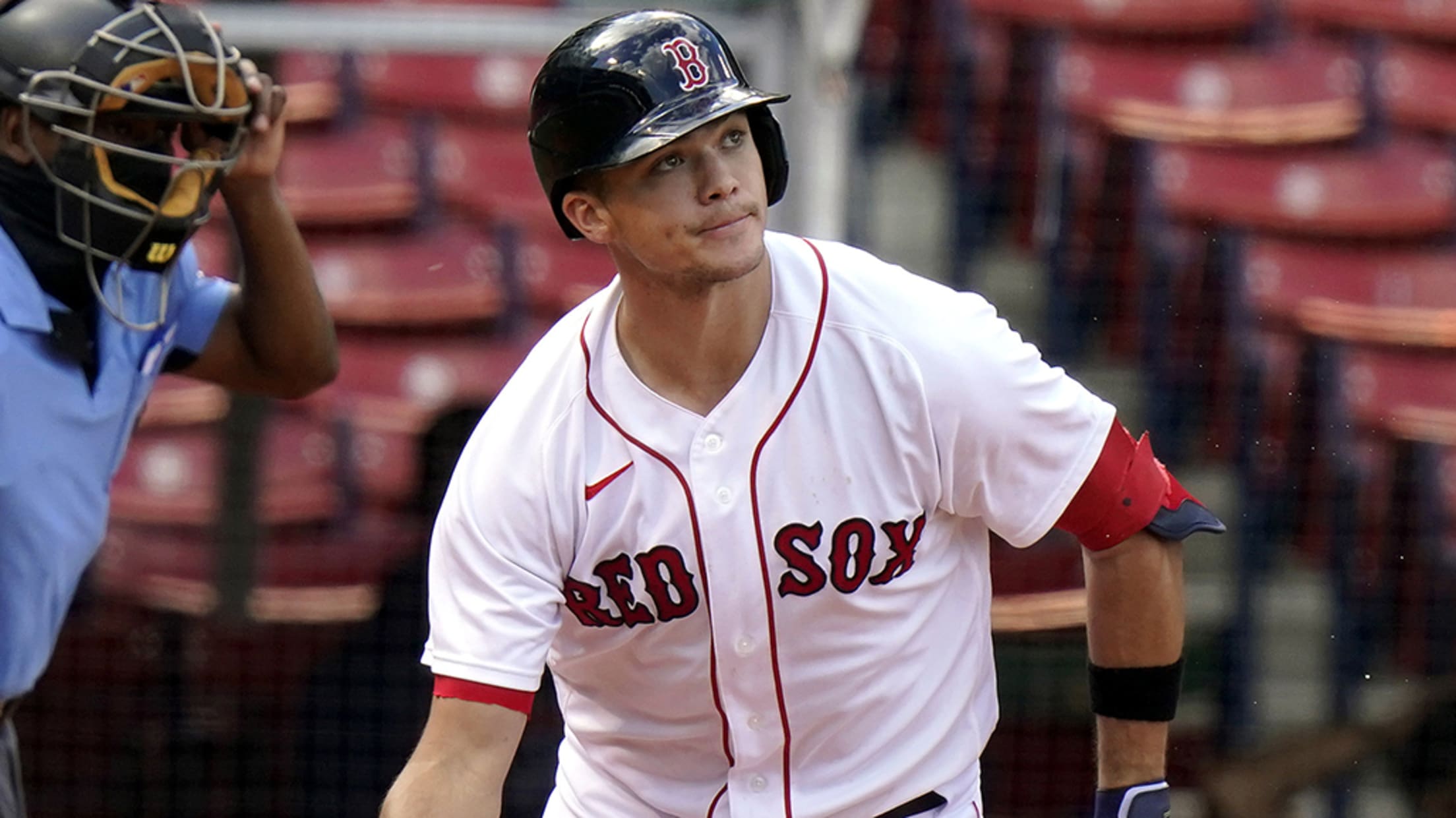 Starting in October and running through the end of the year, MiLB.com's new State of the System series evaluates the strengths and weaknesses of each Major League organization, highlights prospects who've made the biggest strides in 2020 and offers a peek at 2021. It has not been an ideal 2020
Downs embracing uncertainty with Red Sox
Club's new No. 1 prospect focused on family, staying ready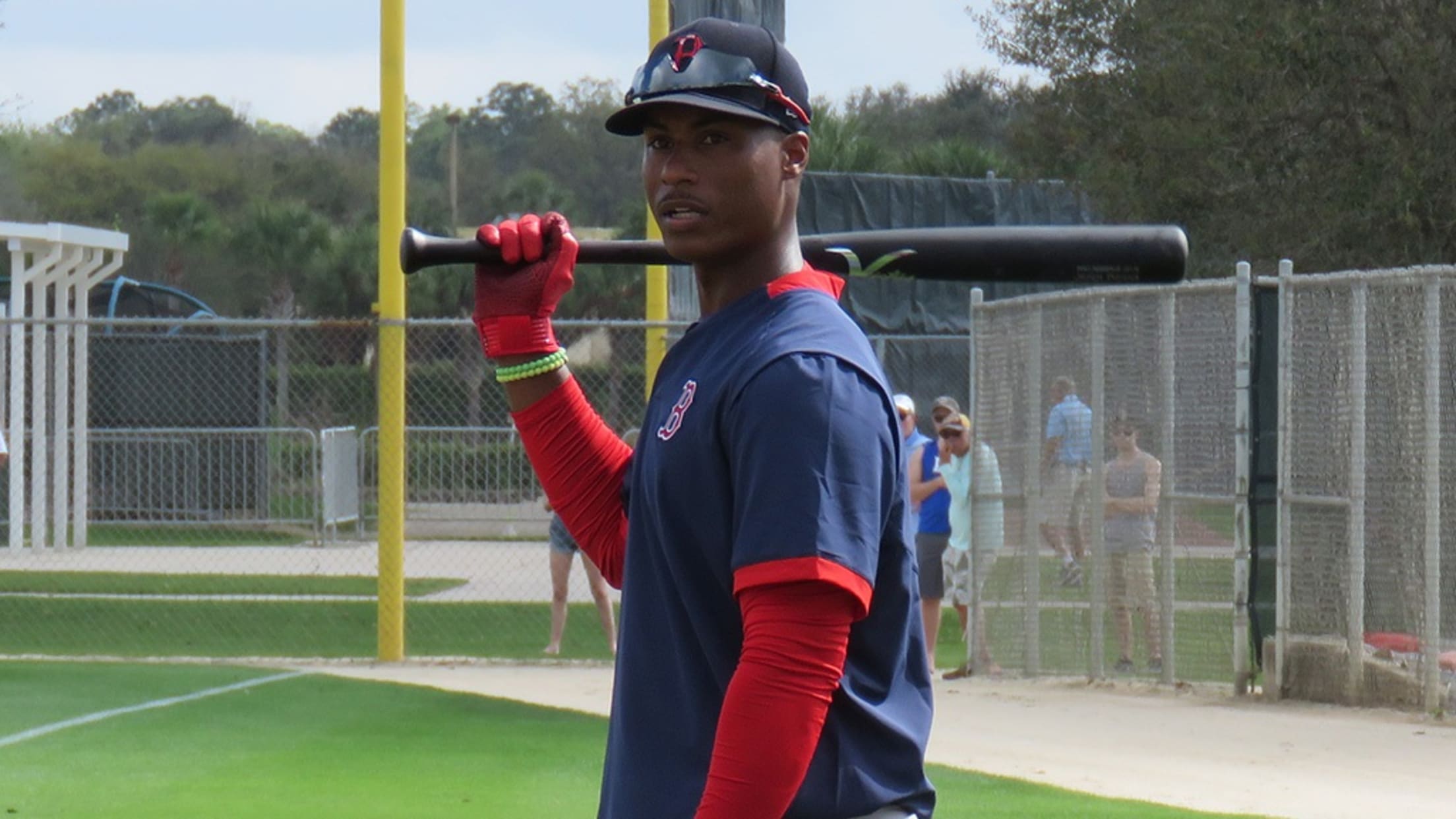 Jeter Downs is no stranger to uncertain times.The top Red Sox prospect was embarking on the challenge of joining his third organization in the last two years this spring. Of course, that was before baseball was shut down by the coronavirus pandemic. But while teams, players and fans anxiously wait on
Toolshed dream lineup: The 21-year-olds
Padres' Gore, Angels' Adell highlight heading into season at 21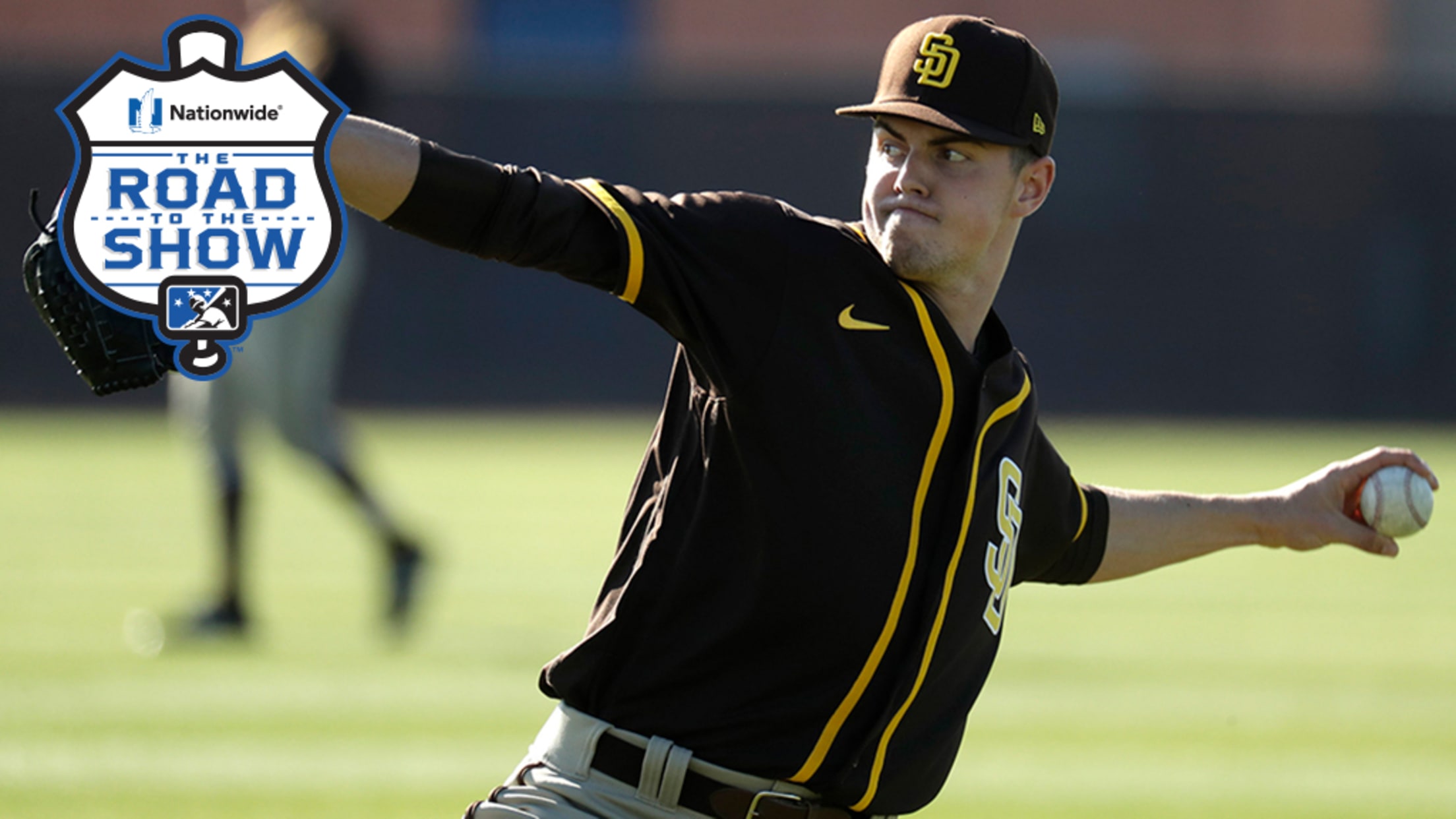 There may be no Minor League Baseball games yet, but that's not going to stop us from dreaming about lineups.In the coming weeks, Toolshed will craft the best possible prospect lineups, sorted by age. The opening edition focused on teenagers, and the second looked at 20-year-olds. This time, we turn
Red Sox send Downs to Minor League camp
No. 44 overall prospect went 3-for-17 in first spring with Boston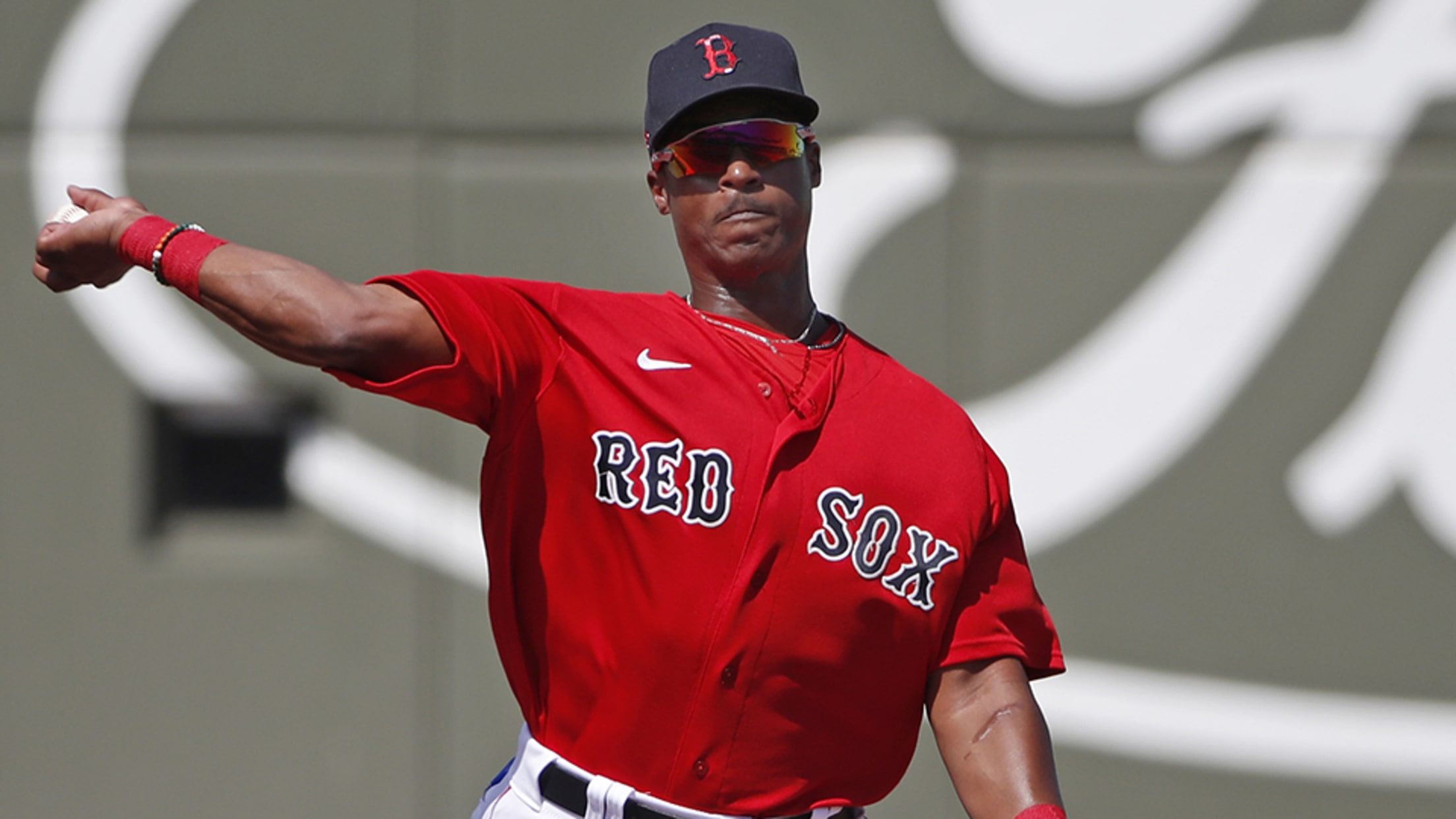 The first extended look at Jeter Downs in a Red Sox uniform isn't over. It's just been moved to the background.Boston assigned its top prospect to Minor League camp on Sunday as part of a series of roster moves that trimmed the number of players in Major League camp to
Red Sox add Downs to big league camp
Day after acquisition finalized, top prospect gets spring invite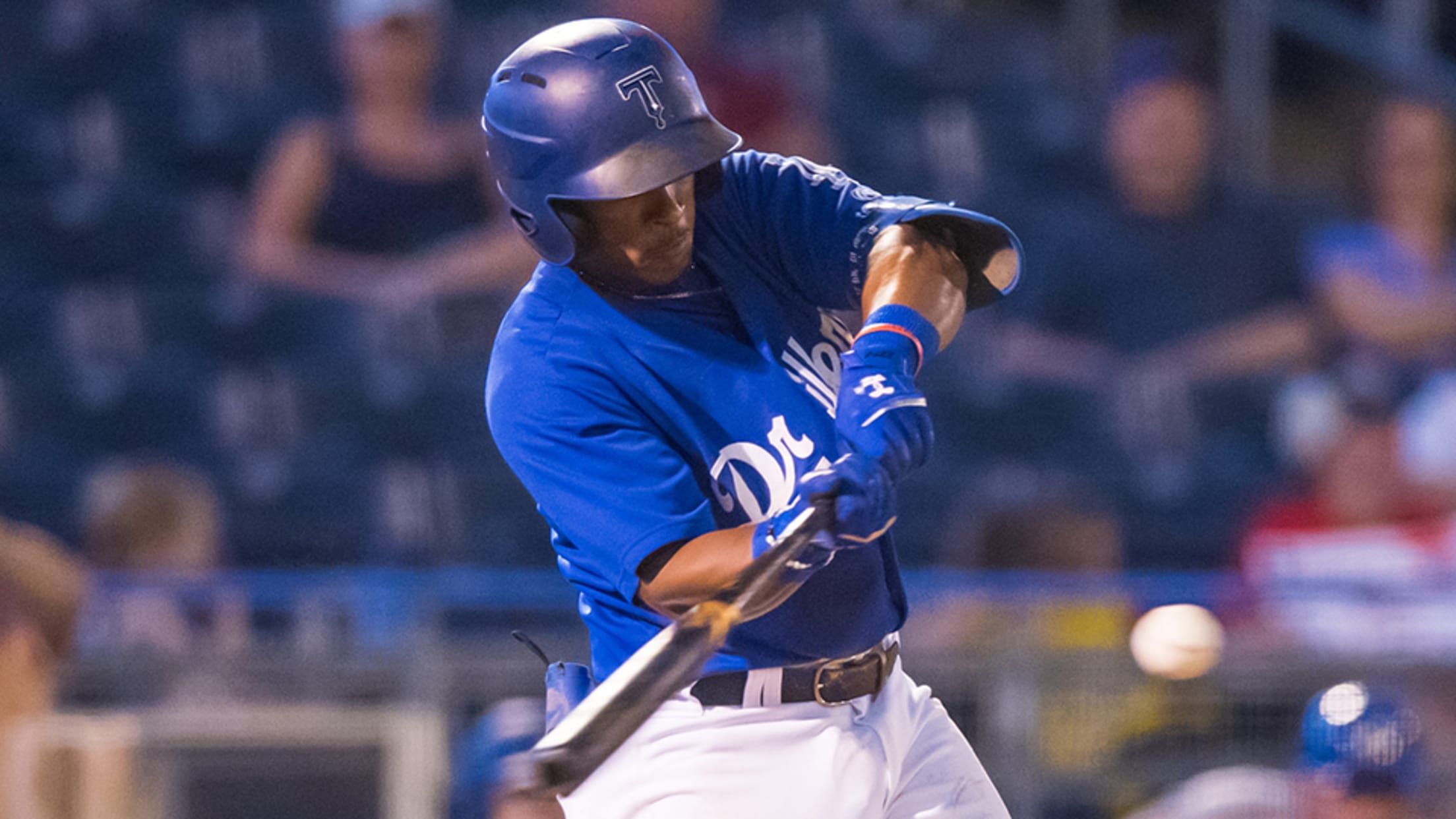 Jeter Downs and Connor Wong have a new employer, and they won't have to wait long to get acquainted.A day after they were included in the finalized blockbuster that sent 2018 American League MVP Mookie Betts to the Dodgers, Downs and Wong were among five non-roster players invited to big
Betts trade official with addition of Downs
No. 44 overall prospect, Wong going from Dodgers to Red Sox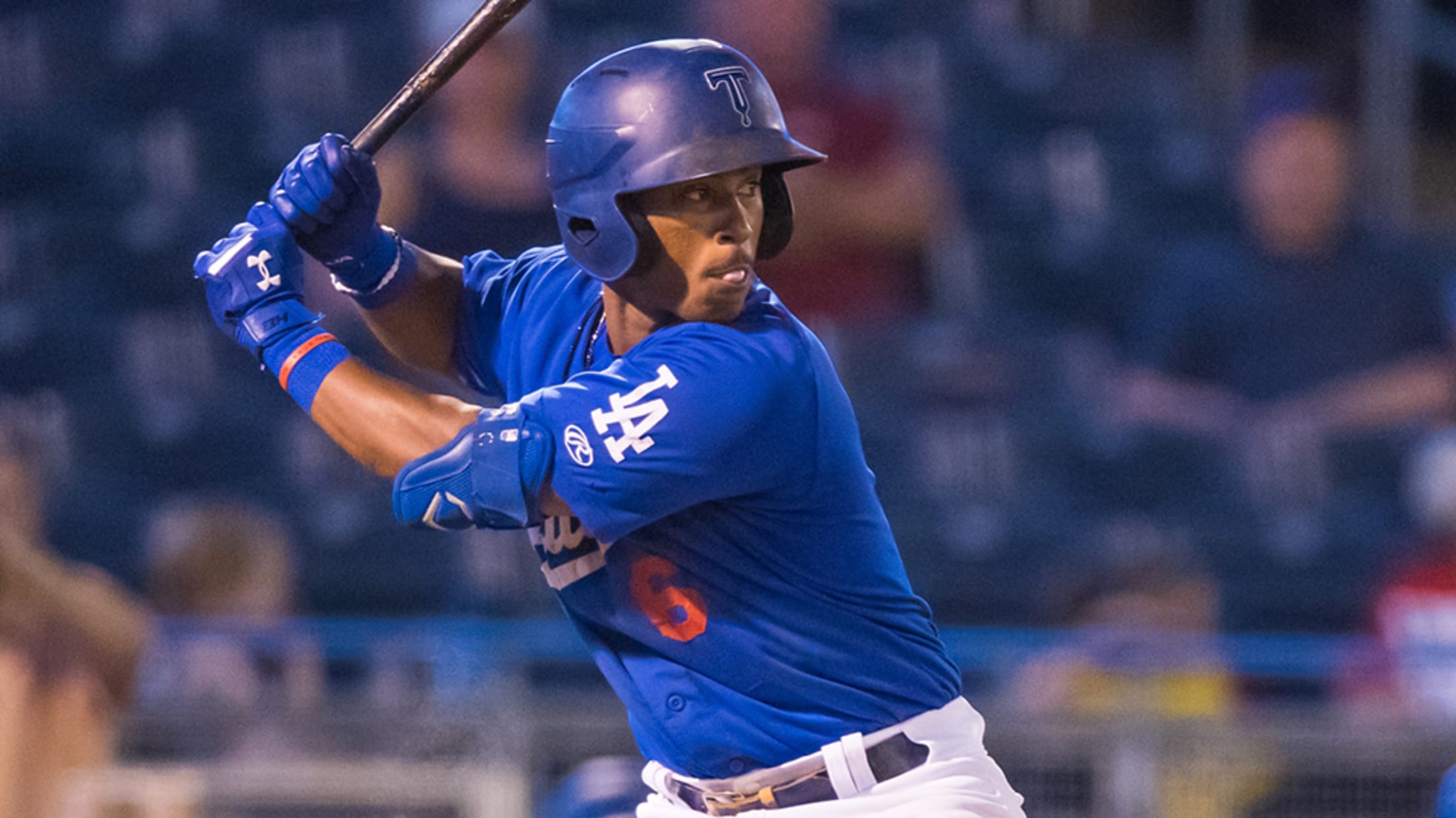 Baseball's blockbuster trade is finally official with the key addition of Dodgers' shortstop Jeter Downs. Downs, MLB.com's No. 44 overall prospect, and catcher Connor Wong were added to the deal that sends 2018 American League MVP Mookie Betts, left-hander David Price and cash from the Red Sox to the Dodgers. The trade was finalized
Gray, Downs set to boost Dodgers at camp
Acquired a year ago, pitcher, shortstop headline non-roster invites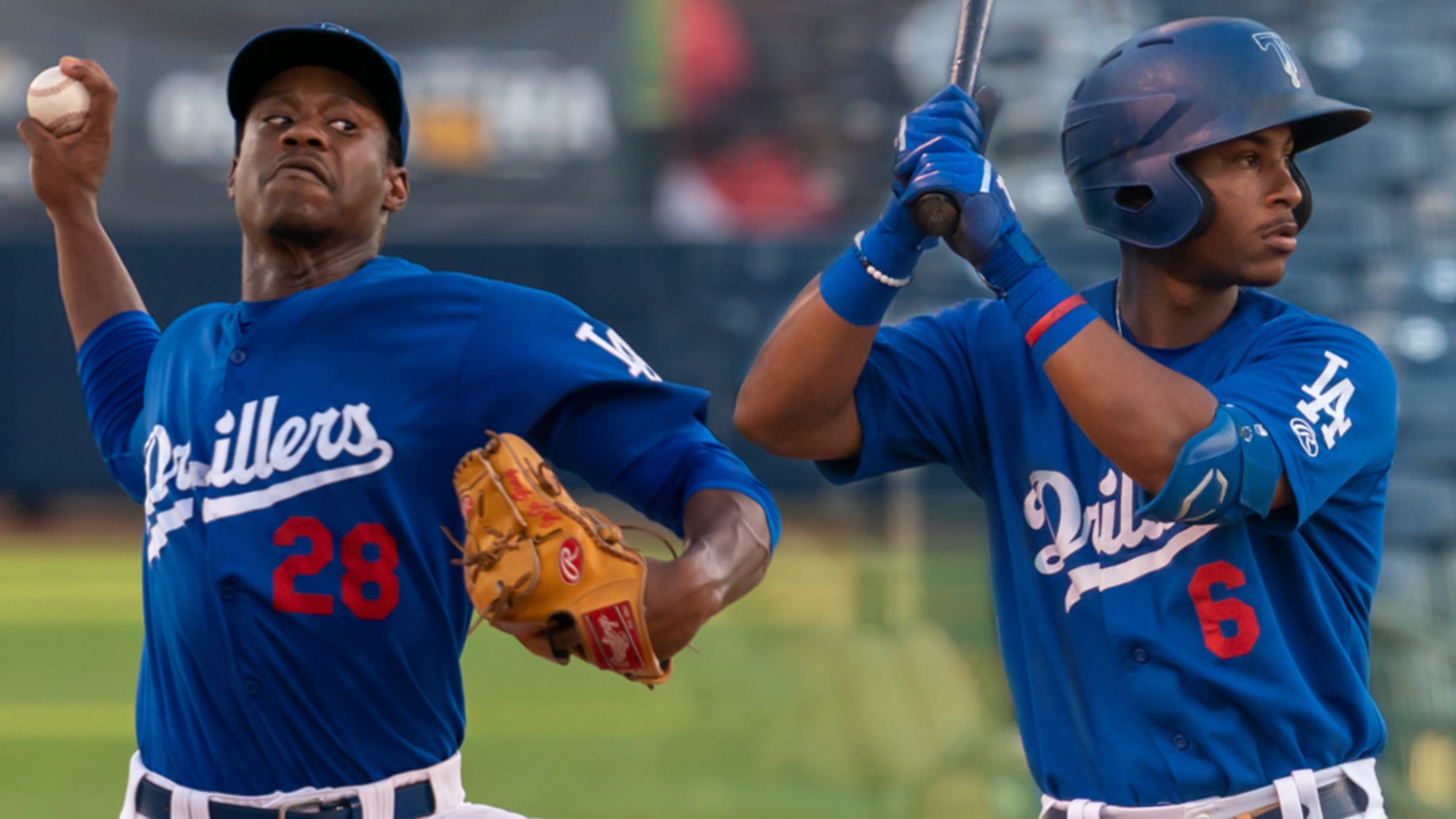 Gray days are coming to Arizona, and fans should be thrilled.The Dodgers announced No. 4 prospectJosiah Gray and No. 5 prospect Jeter Downs are two of 21 non-roster invitees to big league camp at Camelback Ranch.
Looking at 10 best performances from 2019
Relive most memorable outings of past Minor League season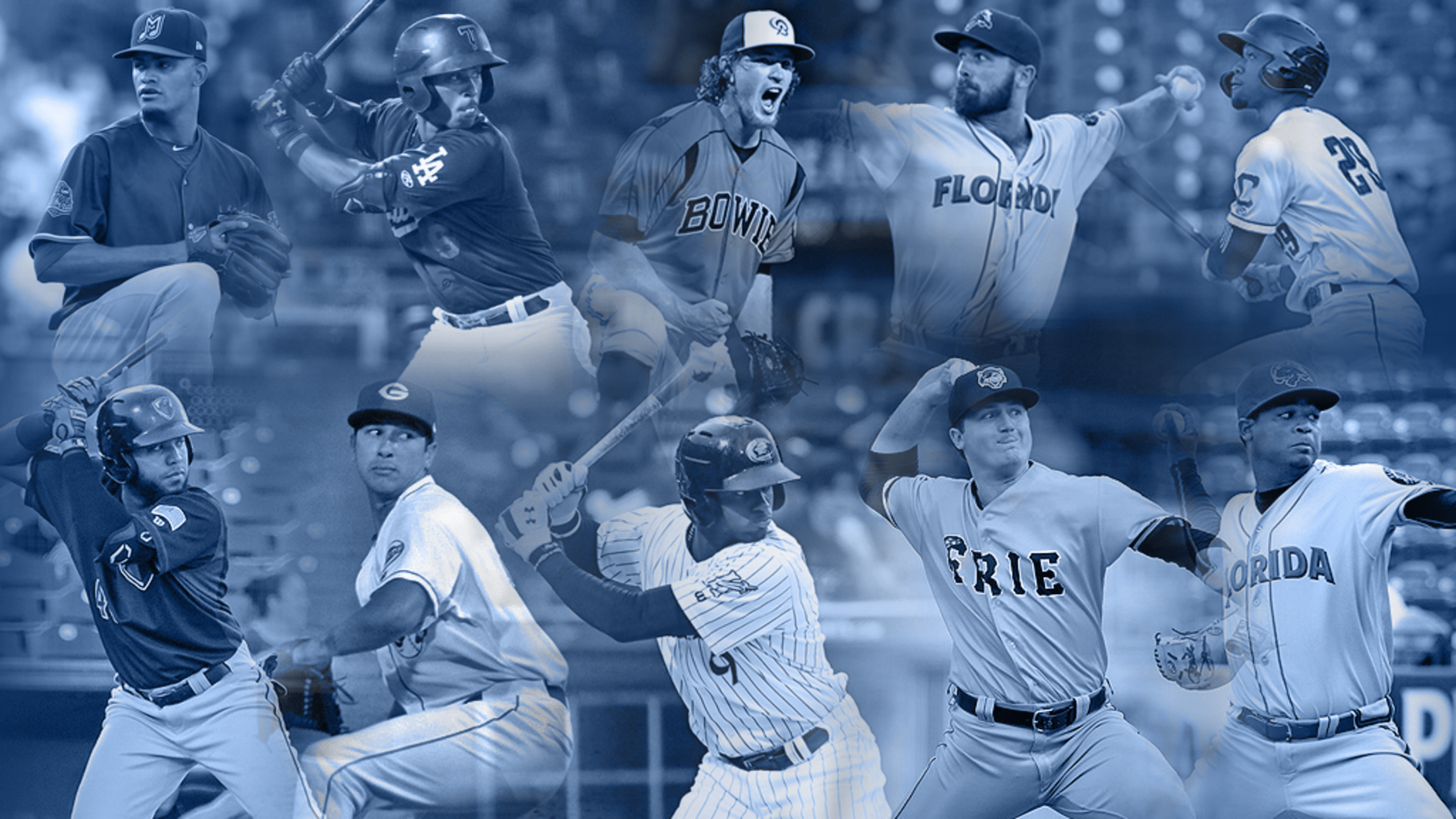 From Opening Day through the final championship game, MiLB.com chronicled the top on-field achievements throughout the 2019 season. This week we're looking back and rolling out the 10 best performances as voted by our staff. Below is the fully updated list:10. Downs homers three times in Texas League Finals
Head of the Class: Double-A
D-backs' Varsho broke out with bat; O's lefty Lowther starred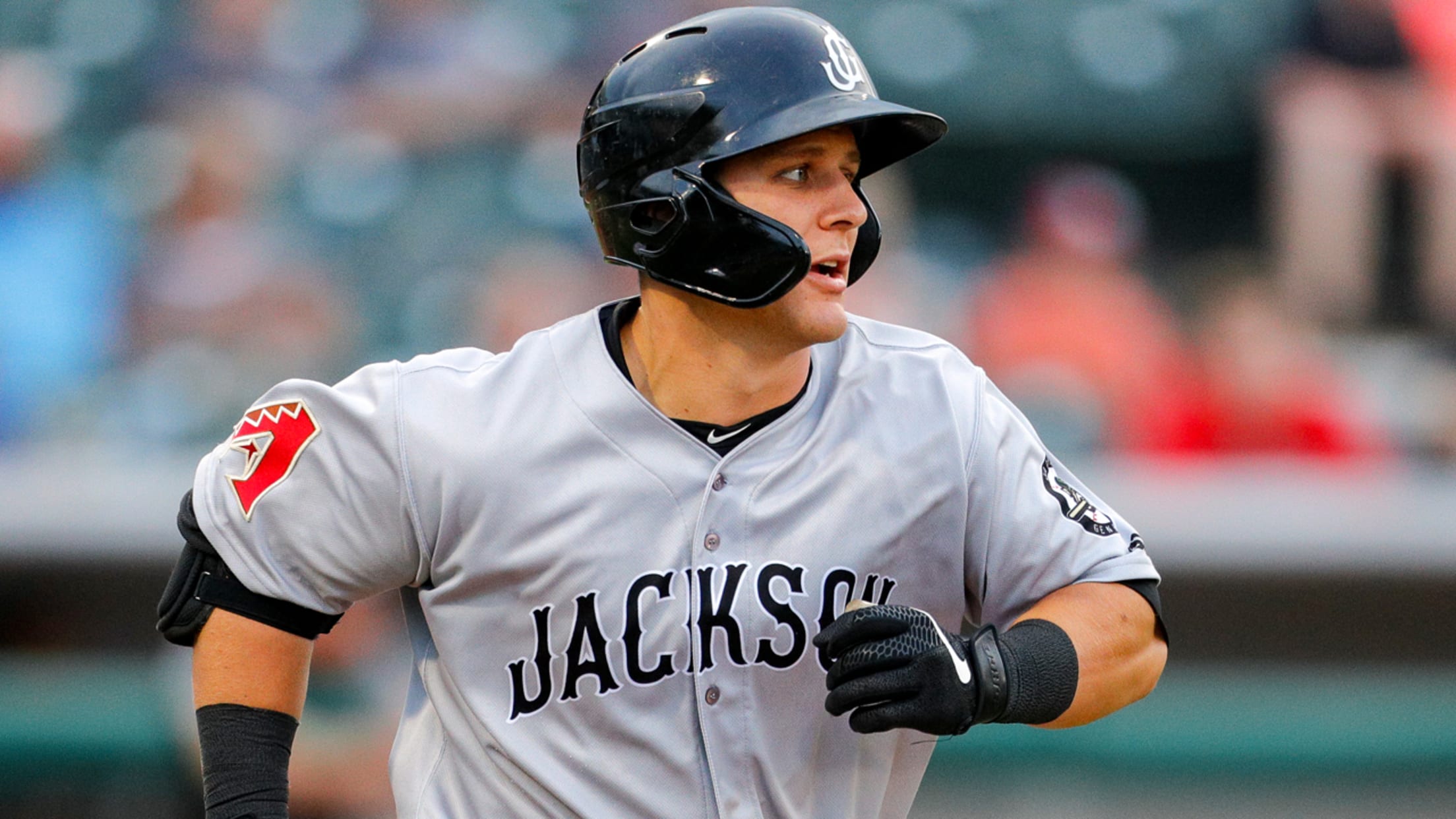 With another Minor League season in the books, members of the MiLB.com staff are looking back at some of the most notable performers from the 2019 campaign for each level. After looking at Triple-A, Class A Advanced, Class A, Class A Short Season and Rookie Advanced, we turn our attention
Toolshed: Downs' power on the ups
Dodgers shortstop shows surprising pop, per isolated slugging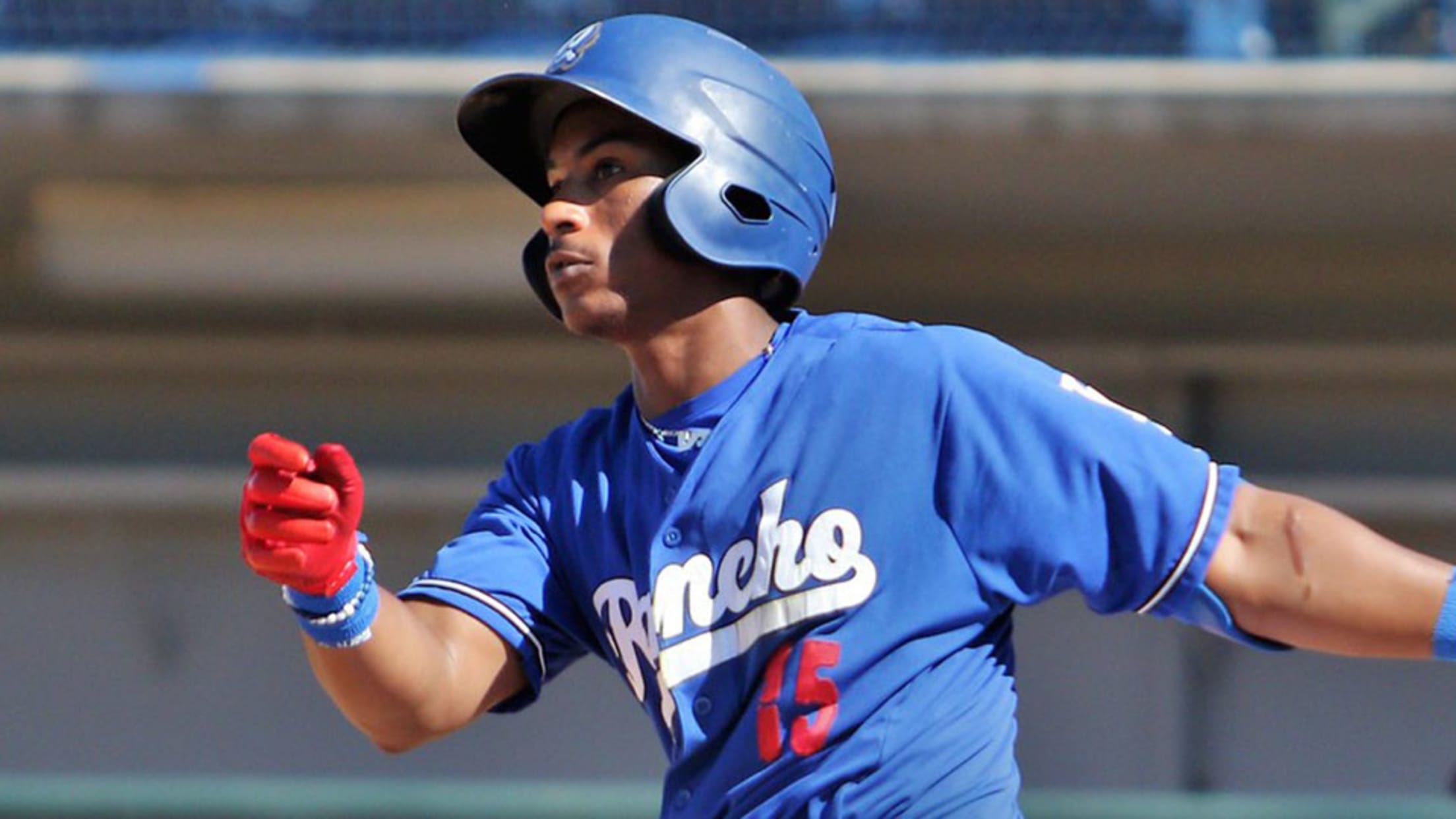 This 21-year-old Dodgers infielder experienced a power surge in 2019, one that pushed him up the Los Angeles prospect list as well as the Top-100 prospect rankings. He heads into the offseason as one of the most buzzworthy youngsters in the game.No, this isn't another Gavin Lux article. This one
Wong drives Drillers one win from crown
Dodgers No. 28 prospect hits two-run shot in Game 3 victory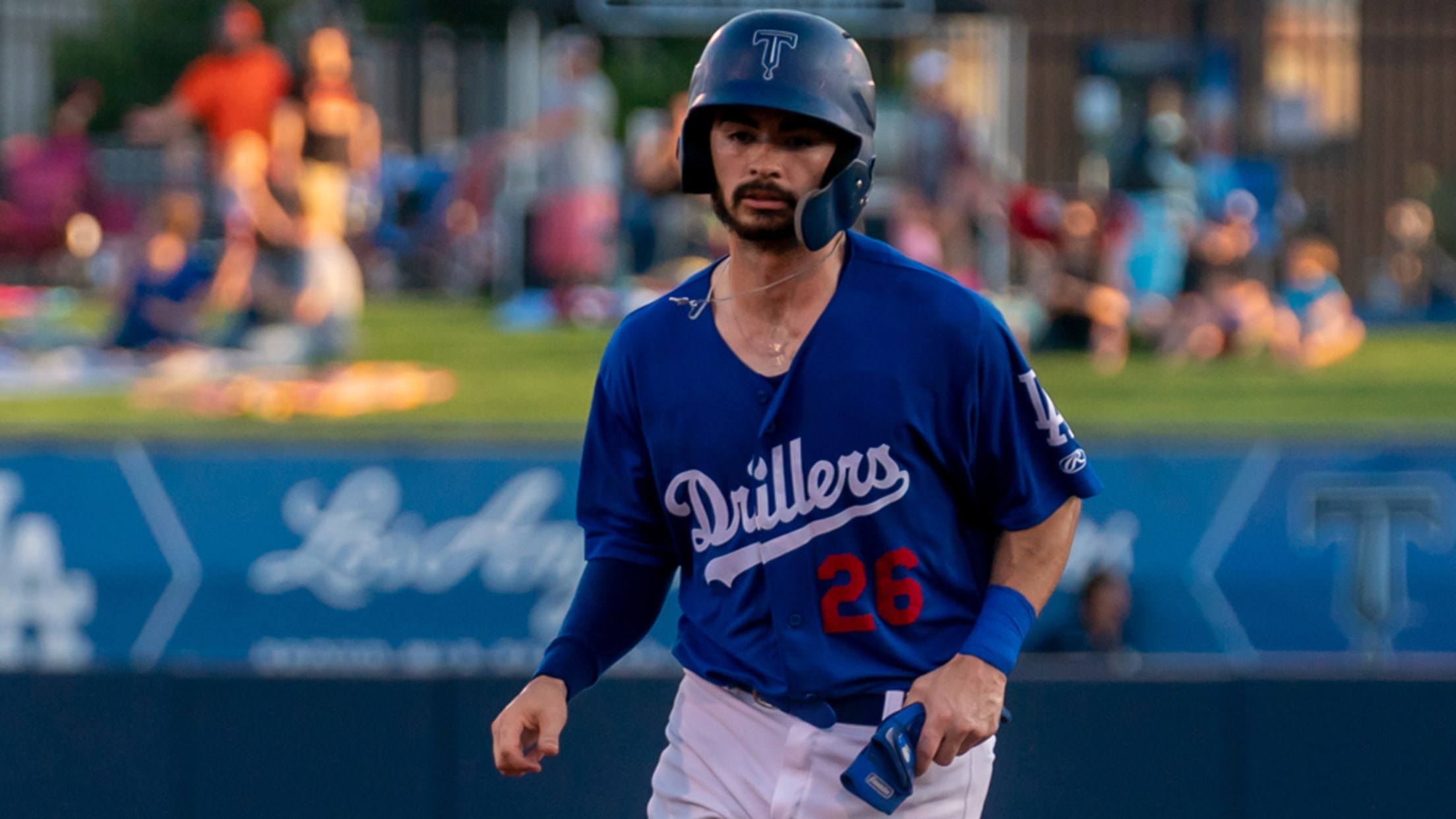 Offense dominated the first two games of the Texas League Championship Series, but the outcome of Game 3 was determined by one swing of the bat.Dodgers No. 28 prospectConnor Wong hammered a two-run homer in the bottom of the sixth inning, powering Tulsa to a 2-0 win over Amarillo on
Tulsa evens TL Finals on Downs' trifecta
Dodgers No. 6 prospect rakes four hits, Casey adds two homers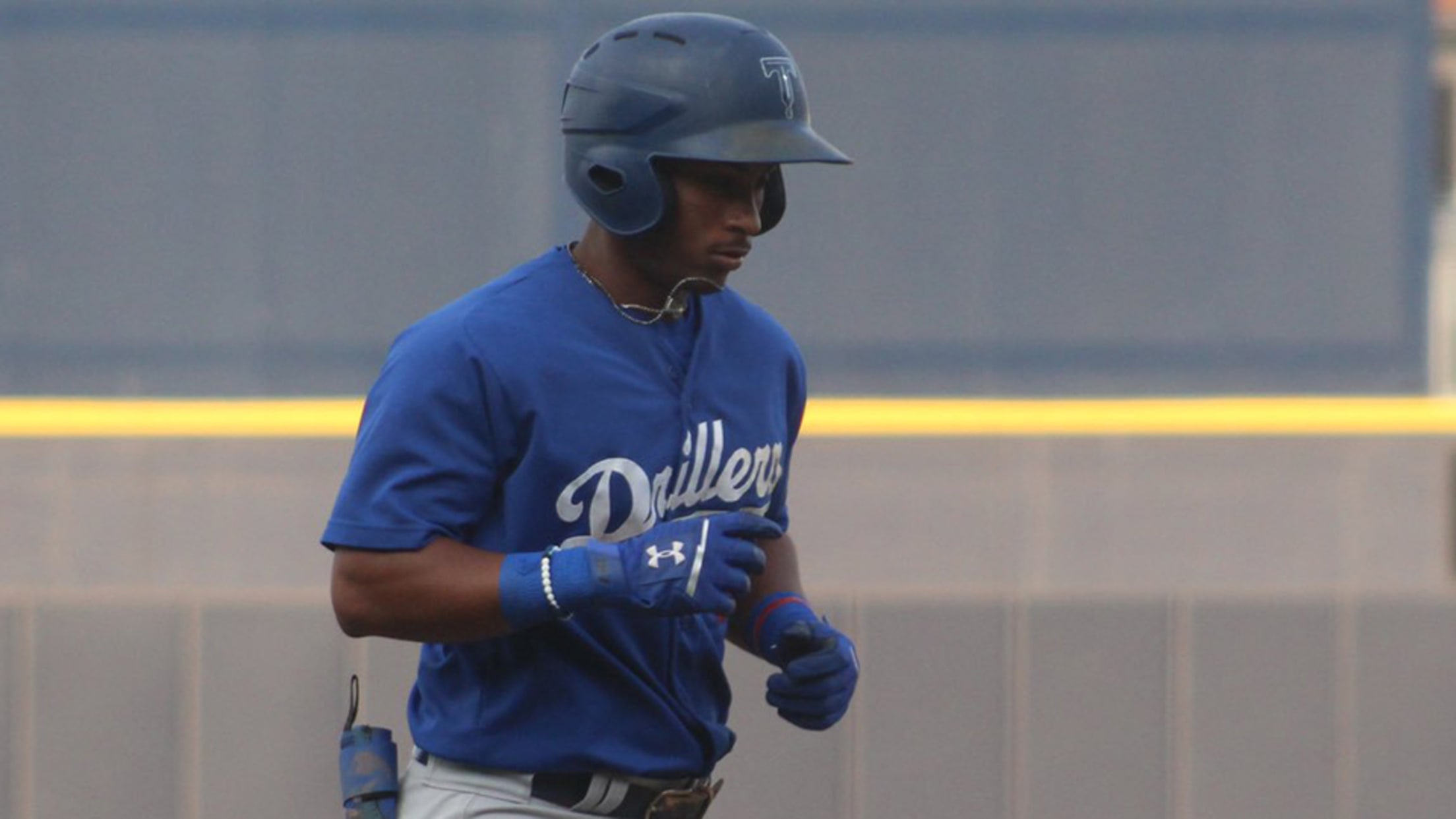 Jeter Downs set the tone for the Double-A Drillers with a milestone night. The sixth-ranked Dodgers prospect smacked three solo homers, reached base six times and scored five runs as Tulsa outslugged Amarillo, 18-9, in Game 2 of the Texas League Championship Series at Hodgetown. Donovan Casey added two dingers,
Lewis' heroics help keep Travelers alive
Mariners No. 10 prospect hits decisive homer to extend series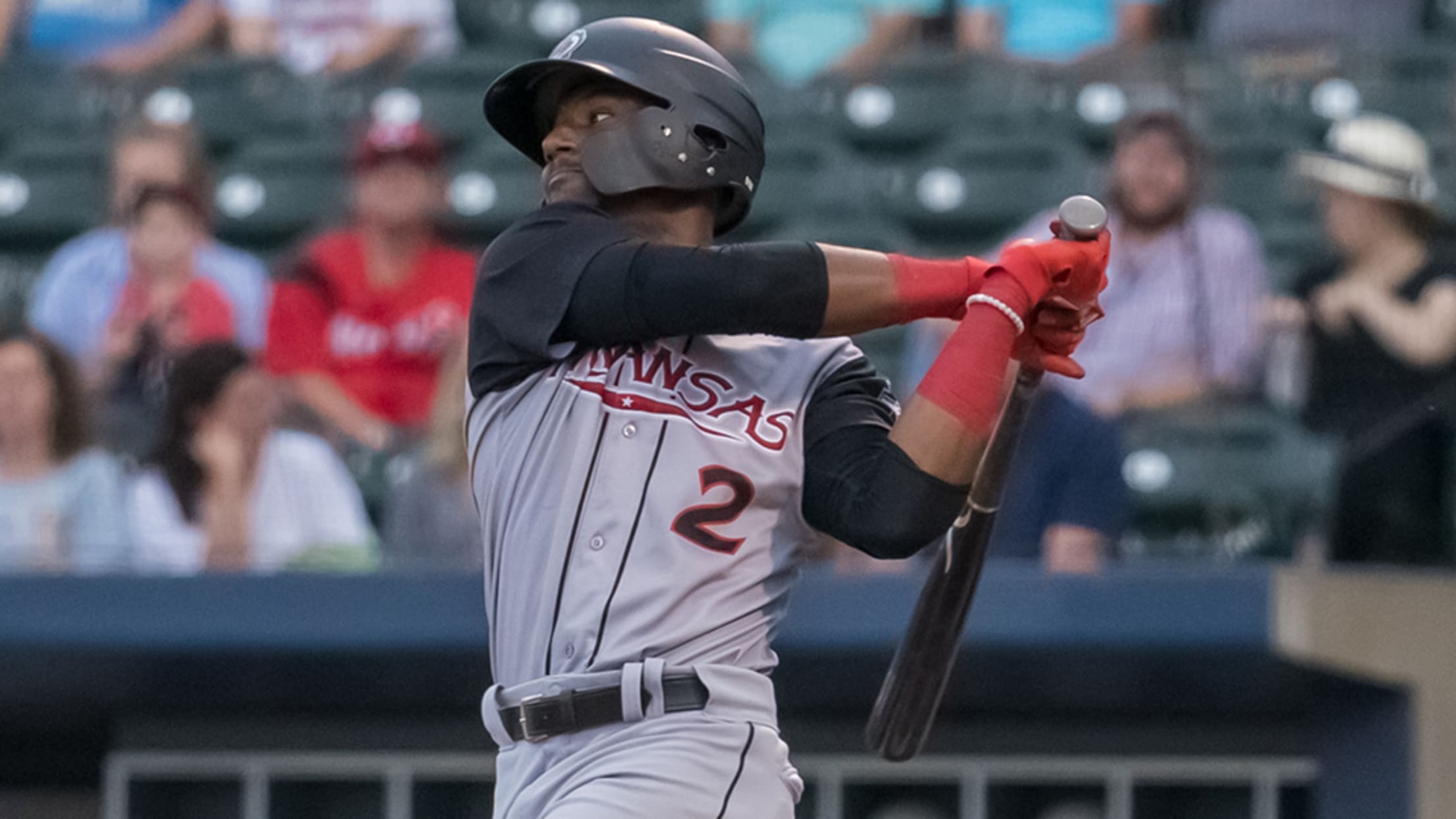 With Arkansas' season hanging in the balance, Kyle Lewis helped extend it with one swing of the bat.The 10th-ranked Mariners prospect hit a go-ahead solo homer and singled as the Travelers forced a decisive fifth game in the Texas League semifinals with a 4-1 triumph over Tulsa on Saturday night at
Prospect Roundup: Games of August 29
Home runs aplenty for Indians' Bradley, Dodgers' Downs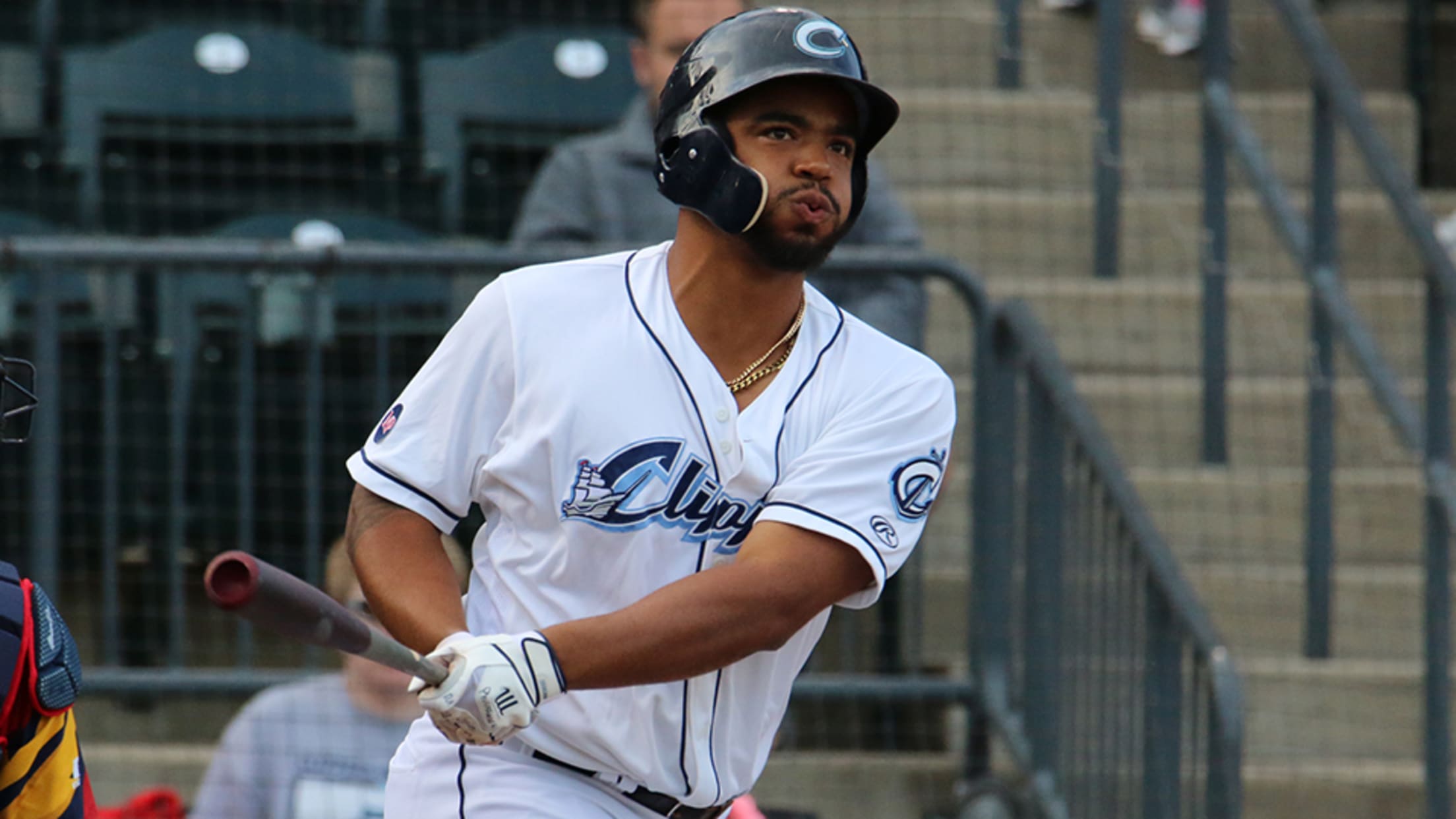 Indians 1B Bobby Bradley: 4-for-5, 2 HR, 2B, 4 RBI, 2 R -- Cleveland's No. 7 prospect matched a season high with eleven total bases in the Clippers' 9-1 rout of Louisville. He ripped solo shots in both the fourth and sixth innings, and drove in the final two runs
Prospect Roundup: Games of August 28
Dodgers' Downs slugs a pair, Angels' Jackson nears record
Dodgers SS Jeter Downs, Double-A Tulsa: 2-for-3, 2 HR, 3 RBIs, 3 R, BB -- Make it four consecutive multi-hit games for Los Angeles' No. 6 prospect. Downs recorded his second two-homer contest of the season, going yard for the second day in a row to lift his slash line to
Prospect Roundup: Games of June 4
Marlins' Miller keeps streaking; Jays' Pearson dominates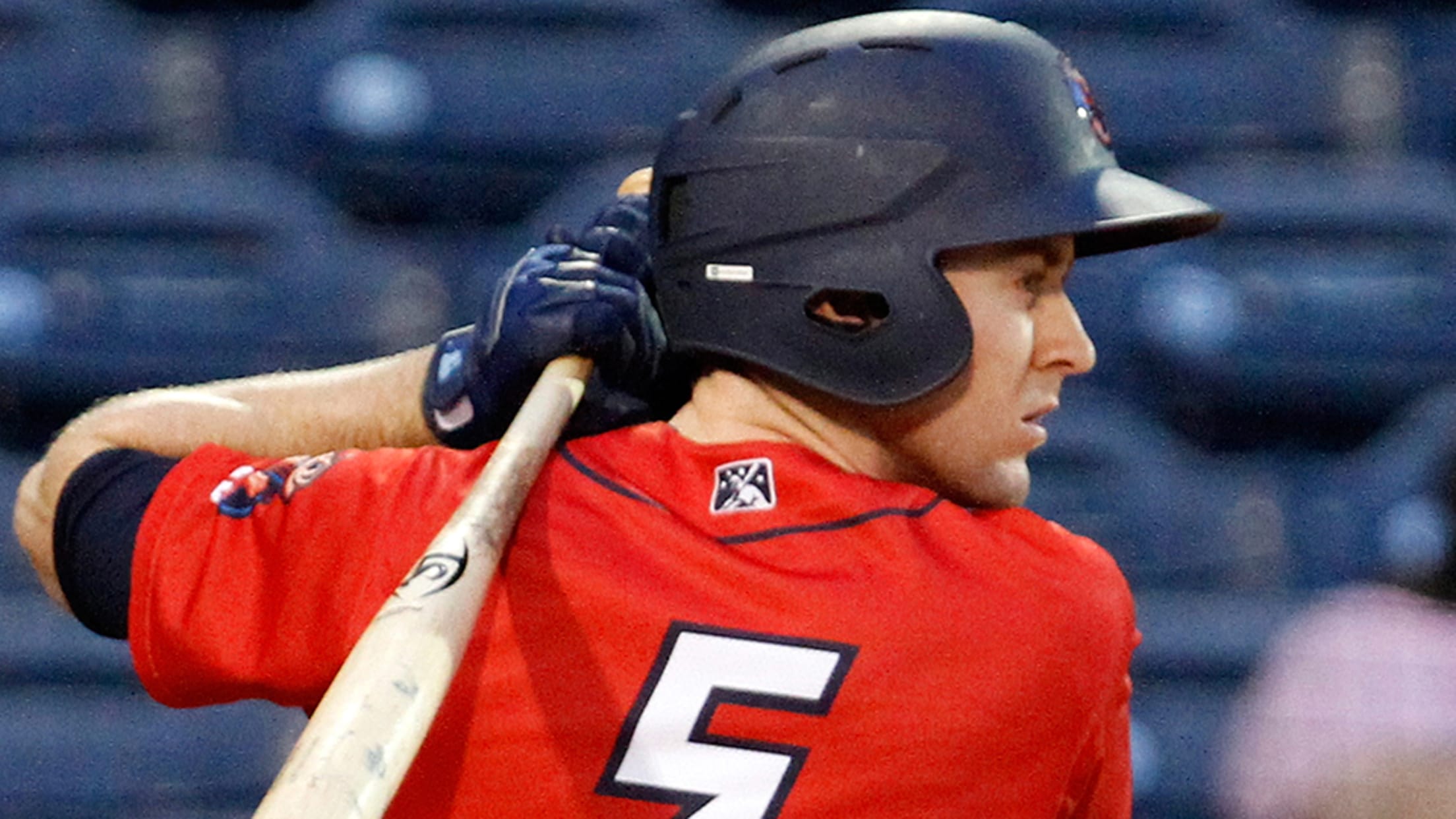 Marlins LF Brian Miller, Double-A Jacksonville: 3-for-5, 1 2B, 1 RBI, 2 R -- Miami's No. 14 prospect ripped a ground-rule double in the fourth inning, singled in the sixth and capped his big night an RBI single in the ninth as he extended his hitting streak to a Southern
Cal notes: Downs finds niche with Quakes
Jeter namesake heating up in first season in Dodgers system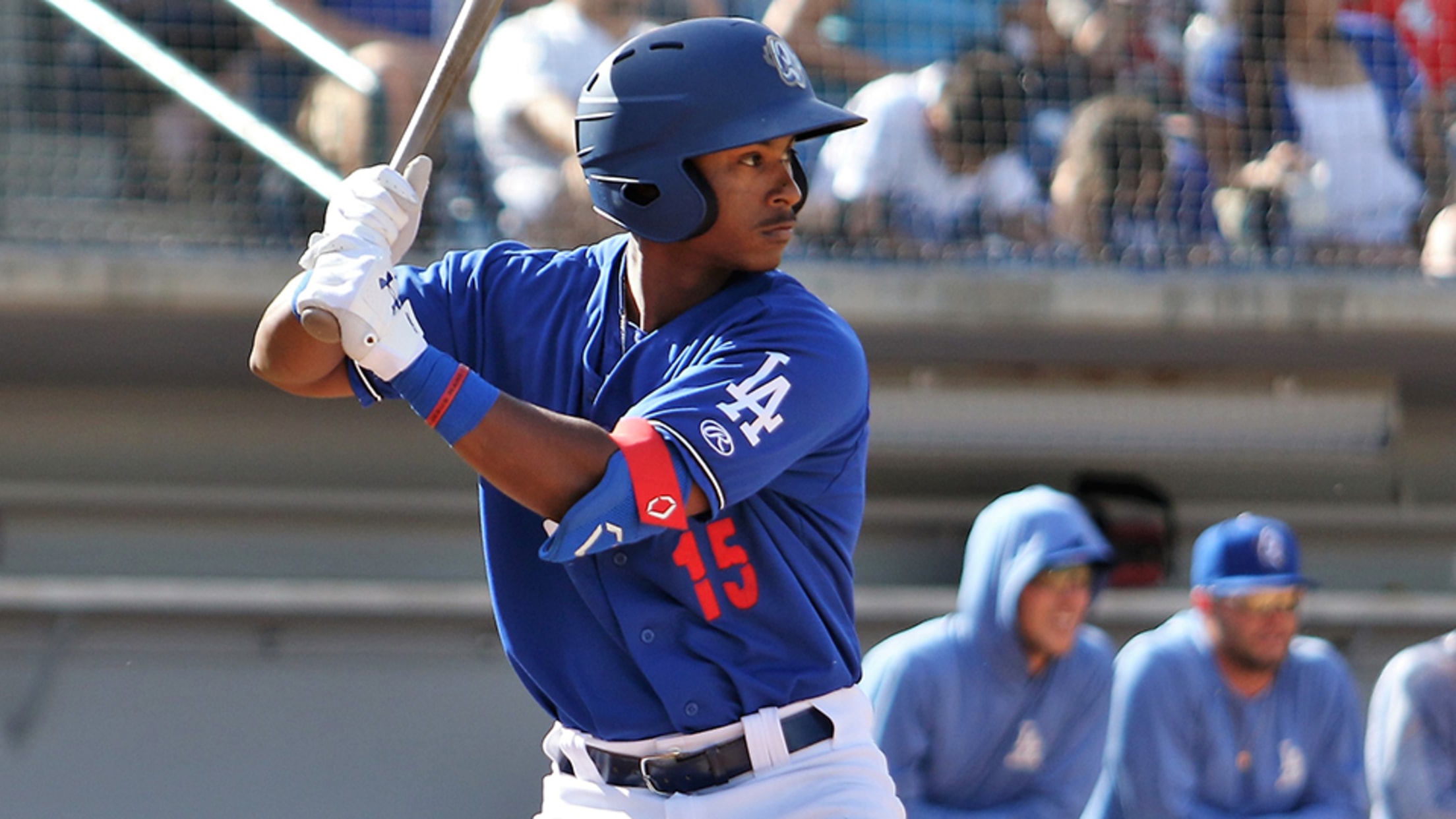 Jeter Downs was destined to be a baseball player.The Rancho Cucamonga Quakes shortstop was, after all, named after Yankees shortstop Derek Jeter.
Downs powers Quakes' big night at dish
Dodgers No. 7 prospect tallies four hits, reaches five times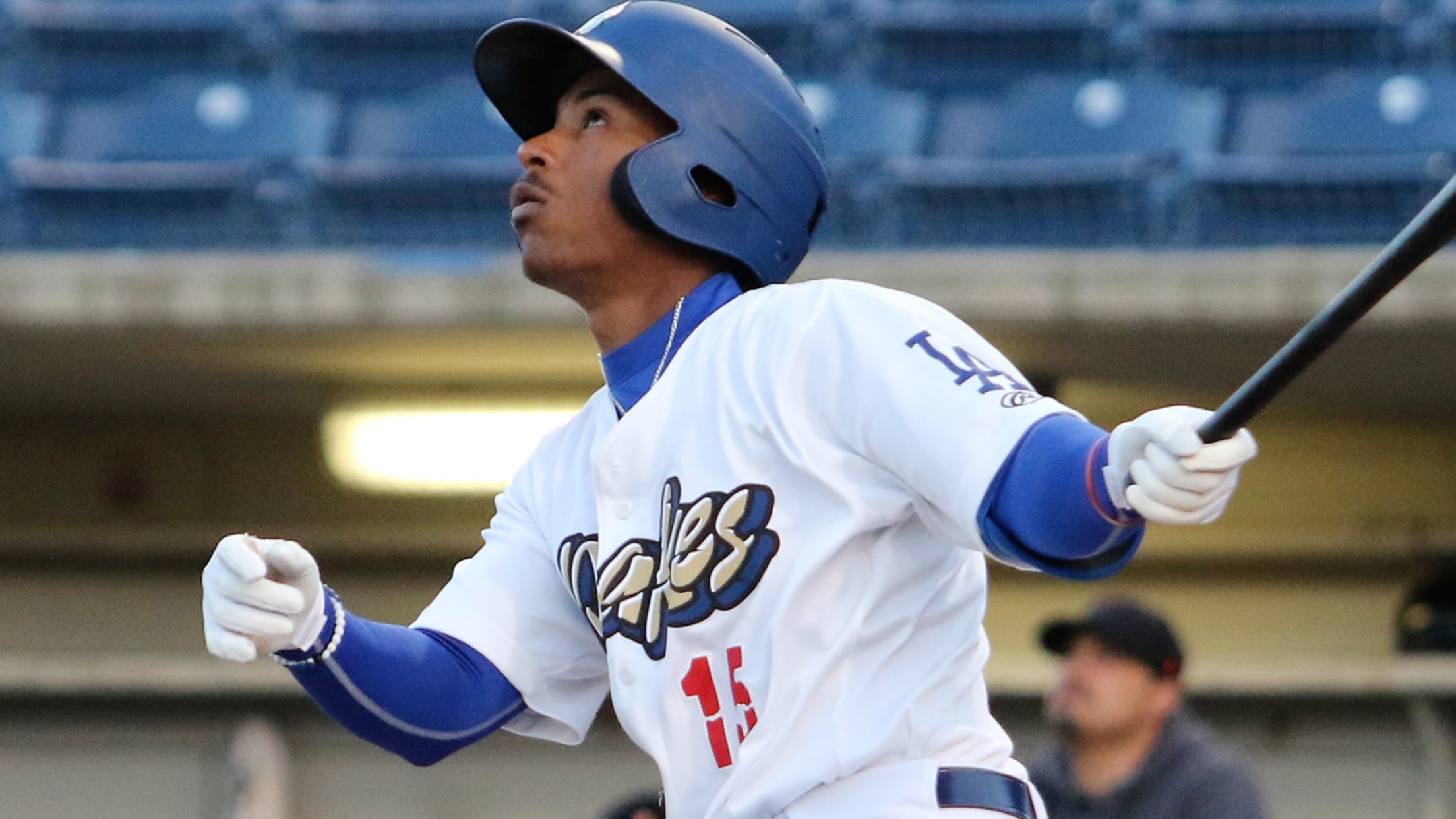 It was one of those nights at The Hangar and Jeter Downs took full advantage.The Dodgers' No. 7 prospect fell a triple short of the cycle on a 4-for-5 night, reaching base five times, and teammate Devin Mann added four hits as Class A Advanced Rancho Cucamonga took down Lancaster,
Downs goes yard twice in Quakes' win
Dodgers No. 7 prospect records first career multi-homer game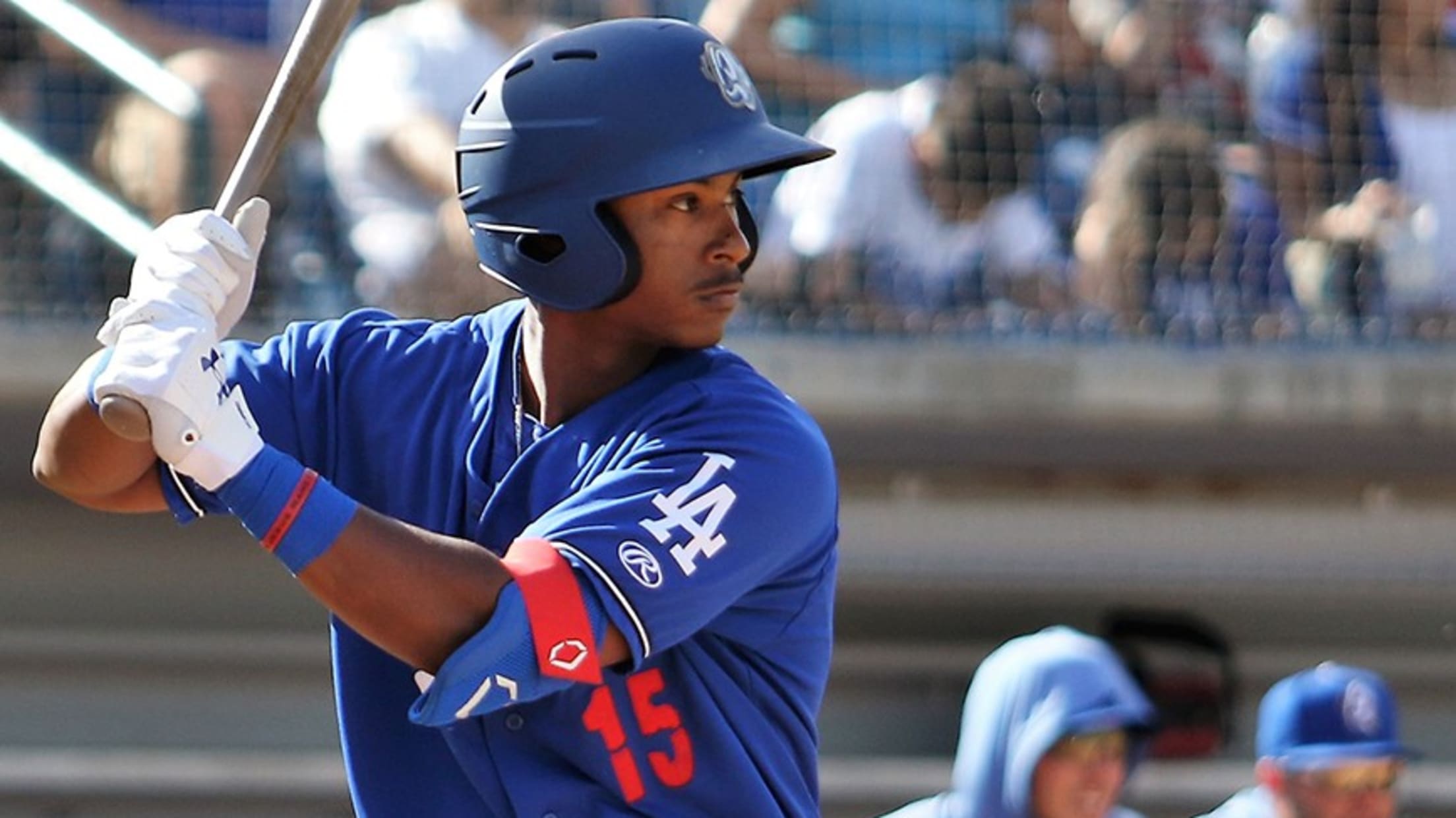 The first multi-homer effort of Jeter Downs' professional career may be just what he needed to jump-start his season.The Dodgers' seventh-ranked prospect went deep twice and drove in three runs to power Class A Advanced Rancho Cucamonga to a 7-3 triumph over San Jose on Saturday night at Excite Ballpark. 
Downs, Gray sent to Dodgers in blockbuster
Reds send Nos. 7, 20 prospects to LA in Majors-heavy trade
A big league blockbuster had some Minor League flavor Friday.The Reds traded No. 7 prospectJeter Downs and 20th-ranked Josiah Gray to the Dodgers in a deal that involved five Major Leaguers. In the swap, Homer Bailey also went to Los Angeles, while Yasiel Puig, Alex Wood, Matt Kemp and Kyle Farmer
Dragons' Greene earns first pro victory
Reds No. 2 prospect ties career high with eight K's in five innings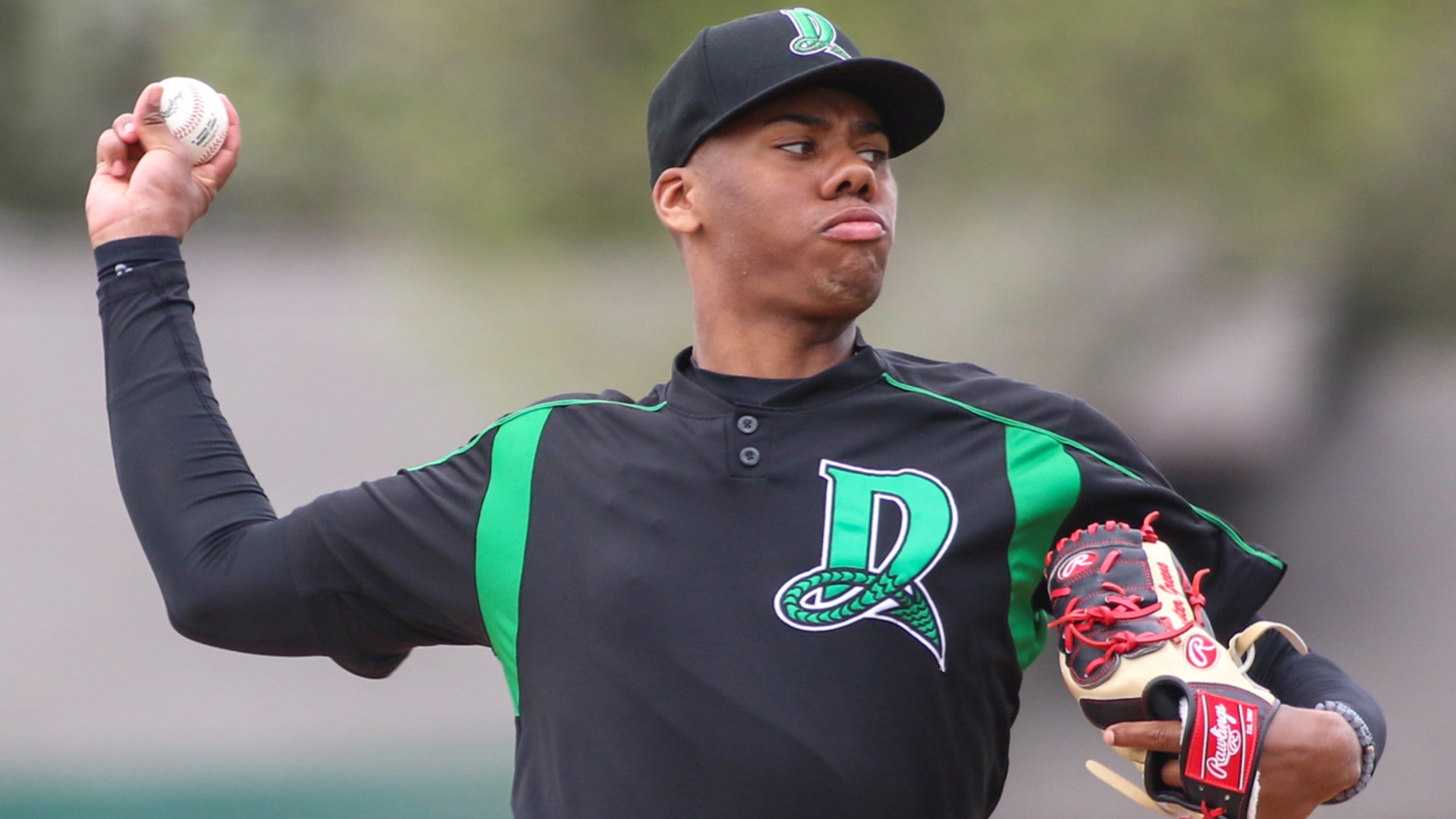 Hunter Greene was unhittable until his final inning on the mound Sunday. His offense was just the opposite and those two elements combined to give Cincinnati's No. 2 prospect his first professional win.Greene matched a career high with eight strikeouts over five innings, allowing just one run on two hits,
Prospect Roundup: Games of May 16
Fernandez homers twice; Helsley pushes for Memphis return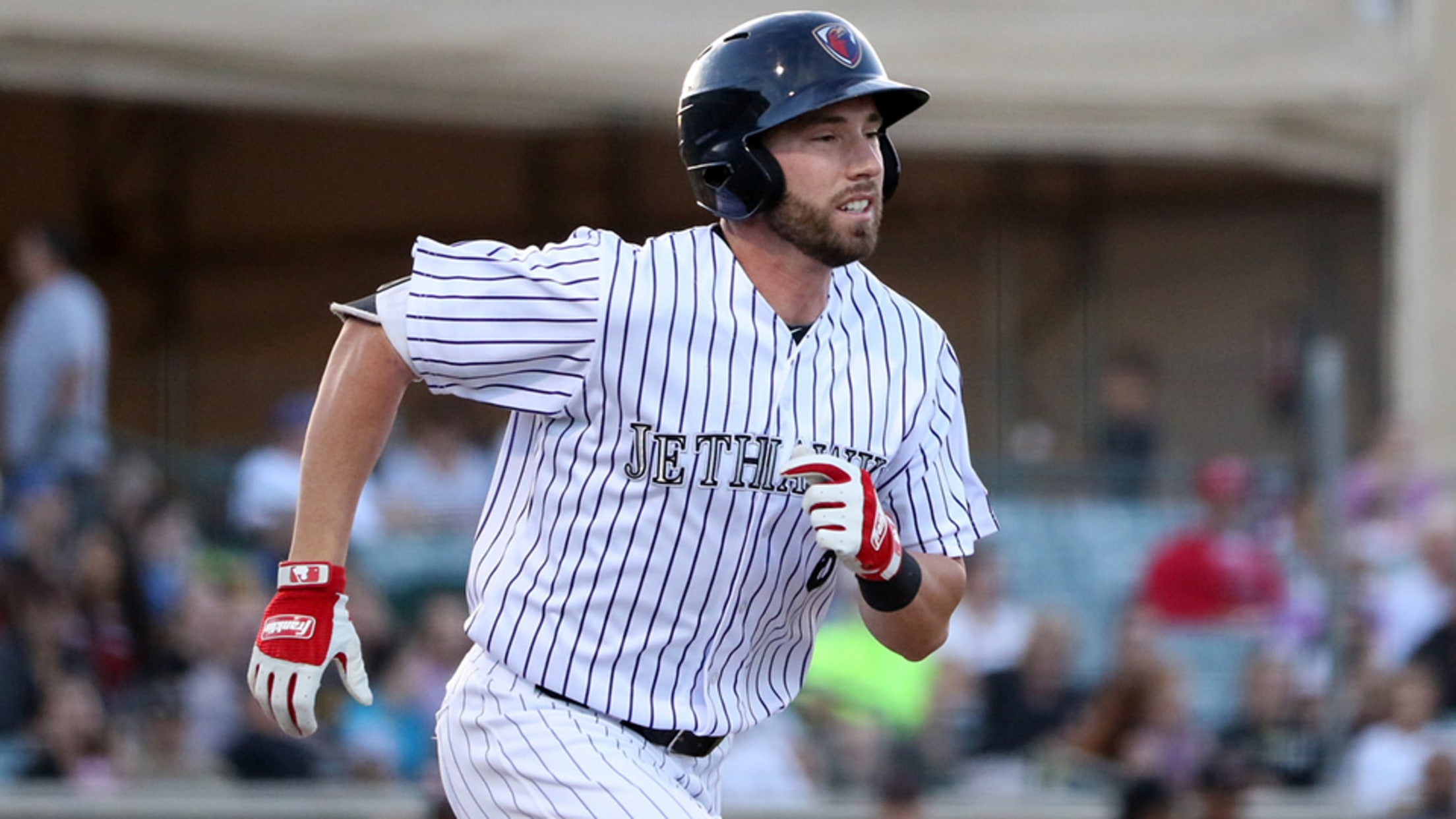 Theme of the dayAll eyes on New Hampshire: Before most people were even done finishing their first cup of coffee, No. 2 overall prospectVladimir Guerrero Jr. had already doubled twice for the Fisher Cats in Hartford. Then, he singled. Then, he homered. By the end of his 4-for-5 day, the 19-year-old