Brandon Lawson Named Double-A Central Pitcher of the Week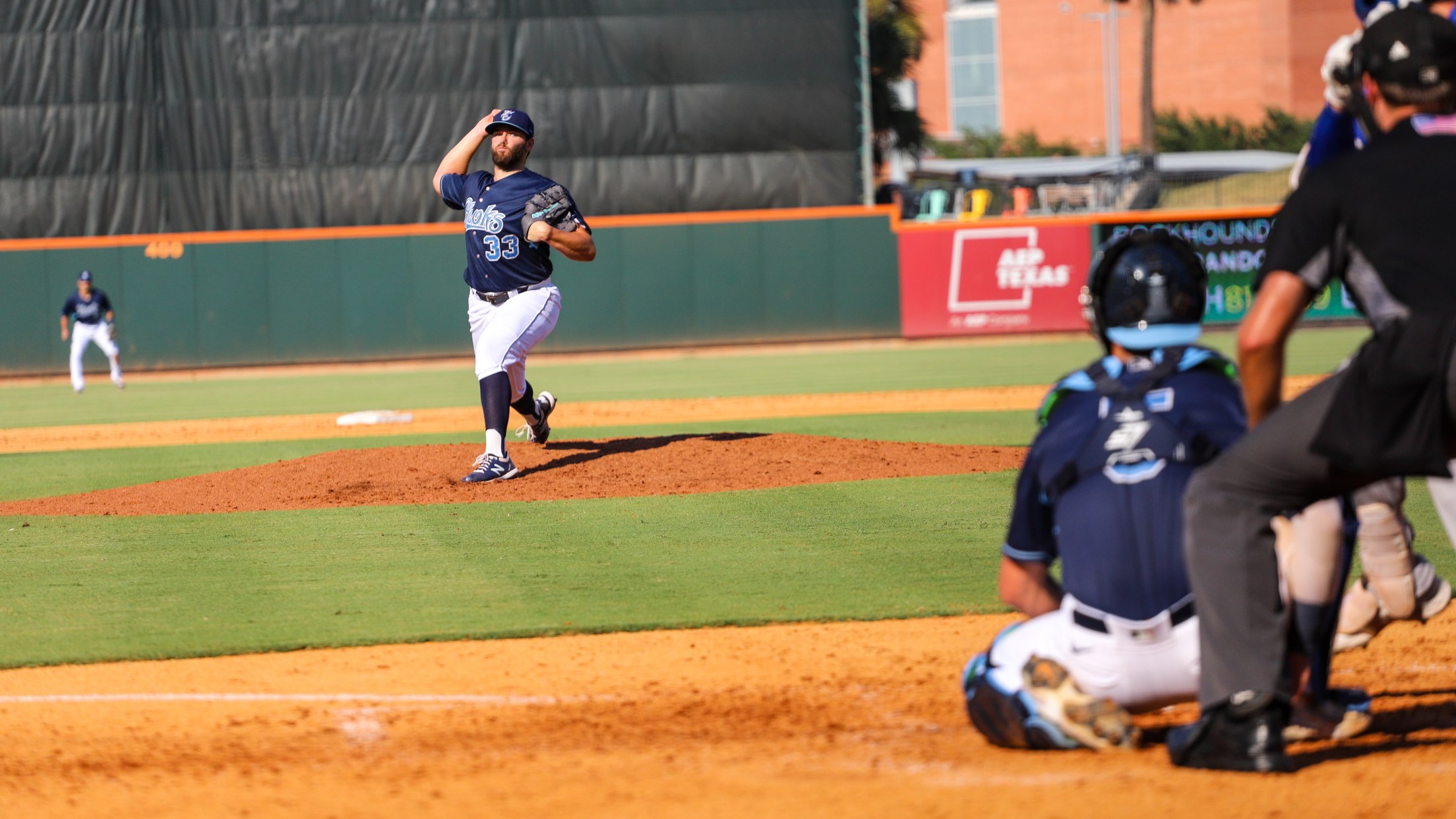 CORPUS CHRISTI – Hooks right-hander Brandon Lawson has been named the Double-A Central Pitcher of the Week for September 14-19, Minor League Baseball announced today. Lawson fired 8.0 shutout innings in a 4-0 road win on Wednesday, September 15 against the San Antonio Missions. He scattered four singles on the
Lawson Leads Way in Shutout
Hooks right-hander has blanked the opposition over his last two starts, spanning 15 innings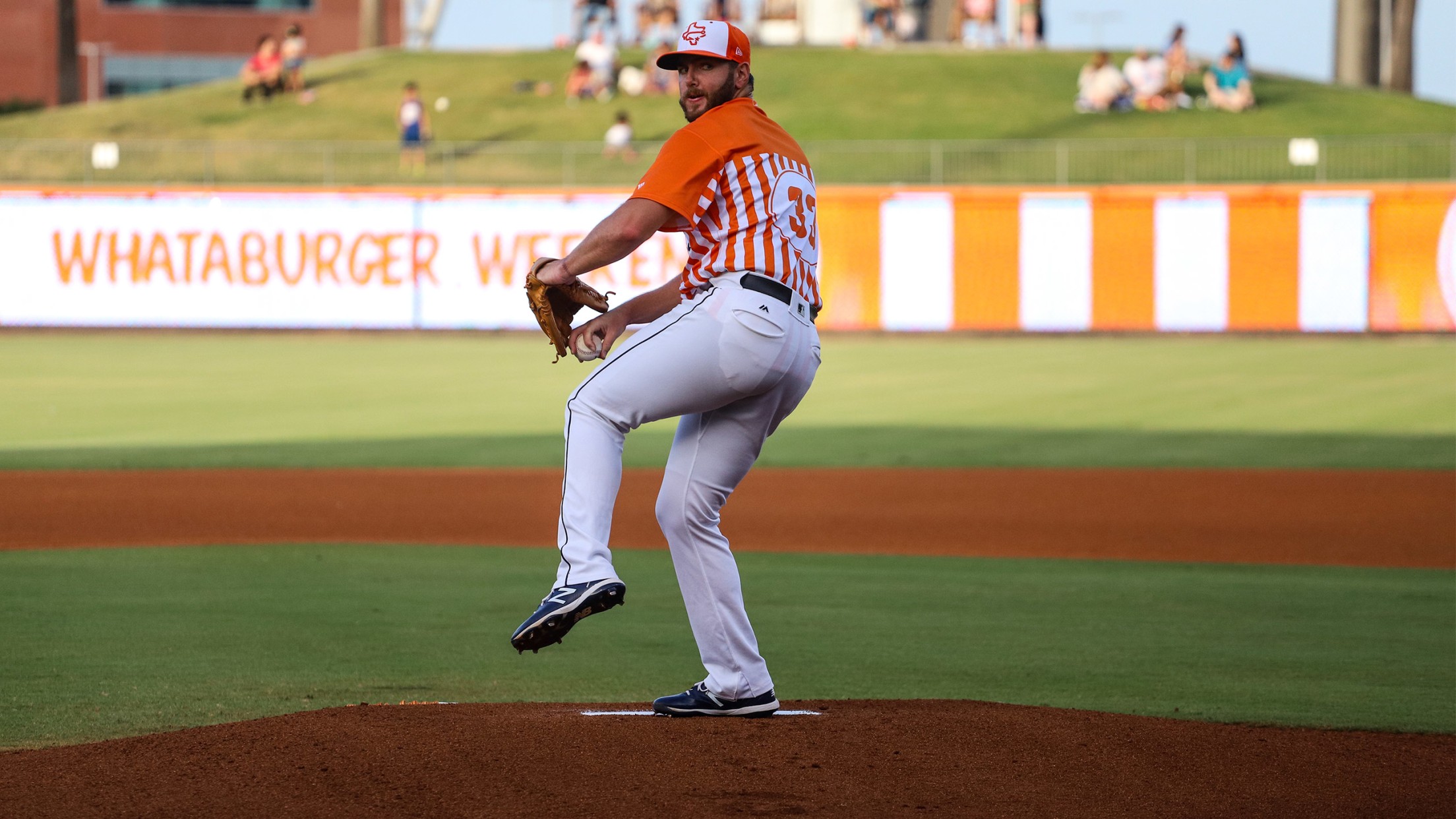 SAN ANTONIO – After firing a seven-inning complete game shutout last week, Brandon Lawson matched his career best with eight innings pitched Wednesday night as the Hooks blanked the Missions, 4-0, to take the first two games of the series at Wolff Stadium. Lawson scattered four singles on the night,
Hooks Snap Skid in Little Rock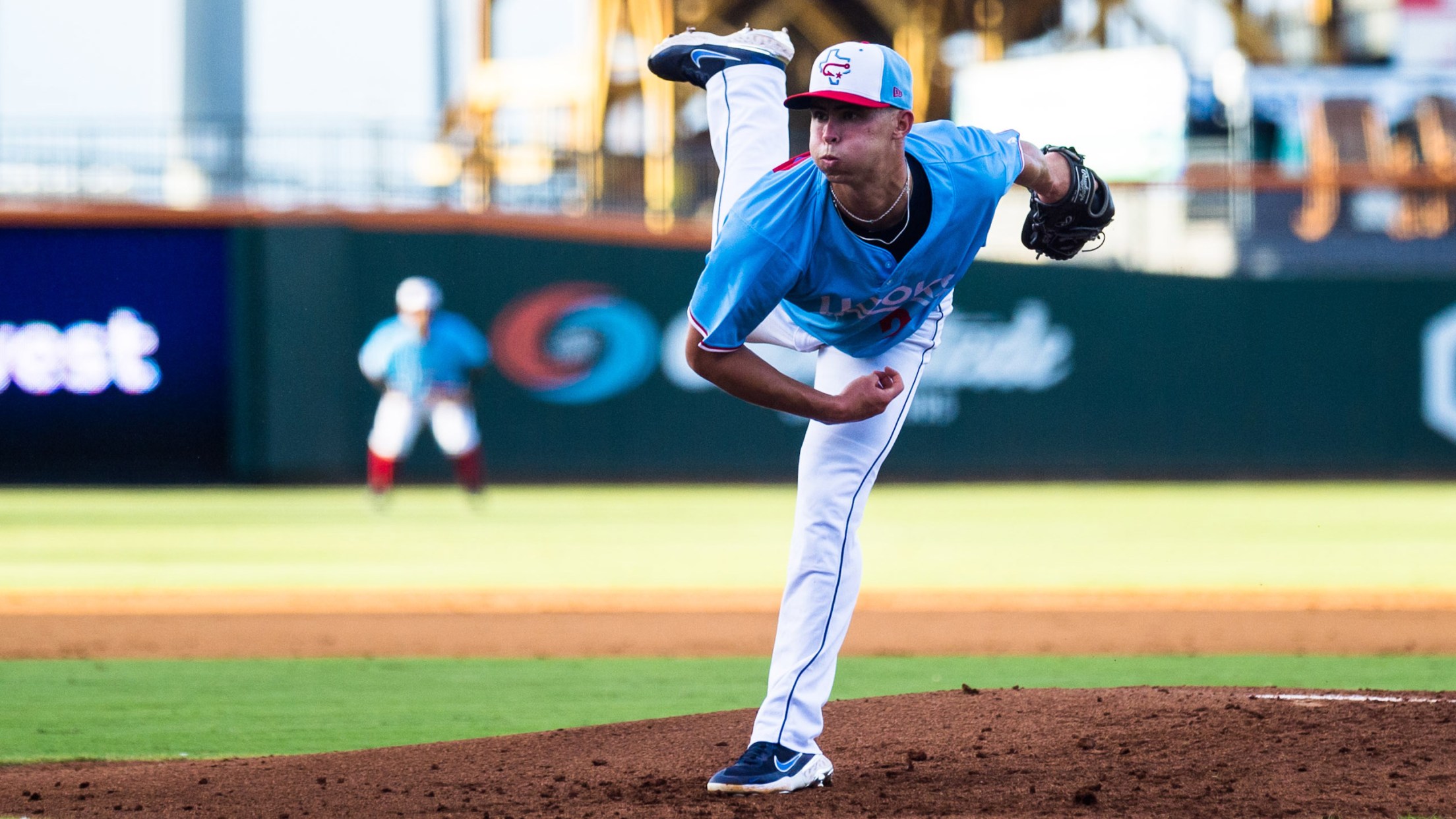 NORTH LITTLE ROCK – Matthew Barefoot cracked a two-run double in the first and, with two away in the third, Corey Julks lined a three-run home run to left field as the Hooks beat Arkansas, 8-5, Saturday night before 4,010 fans at Dickey-Stephens Park. The result ended Corpus Christi's losing
Missions Steal Win, Spoil Lawson's Yeoman Effort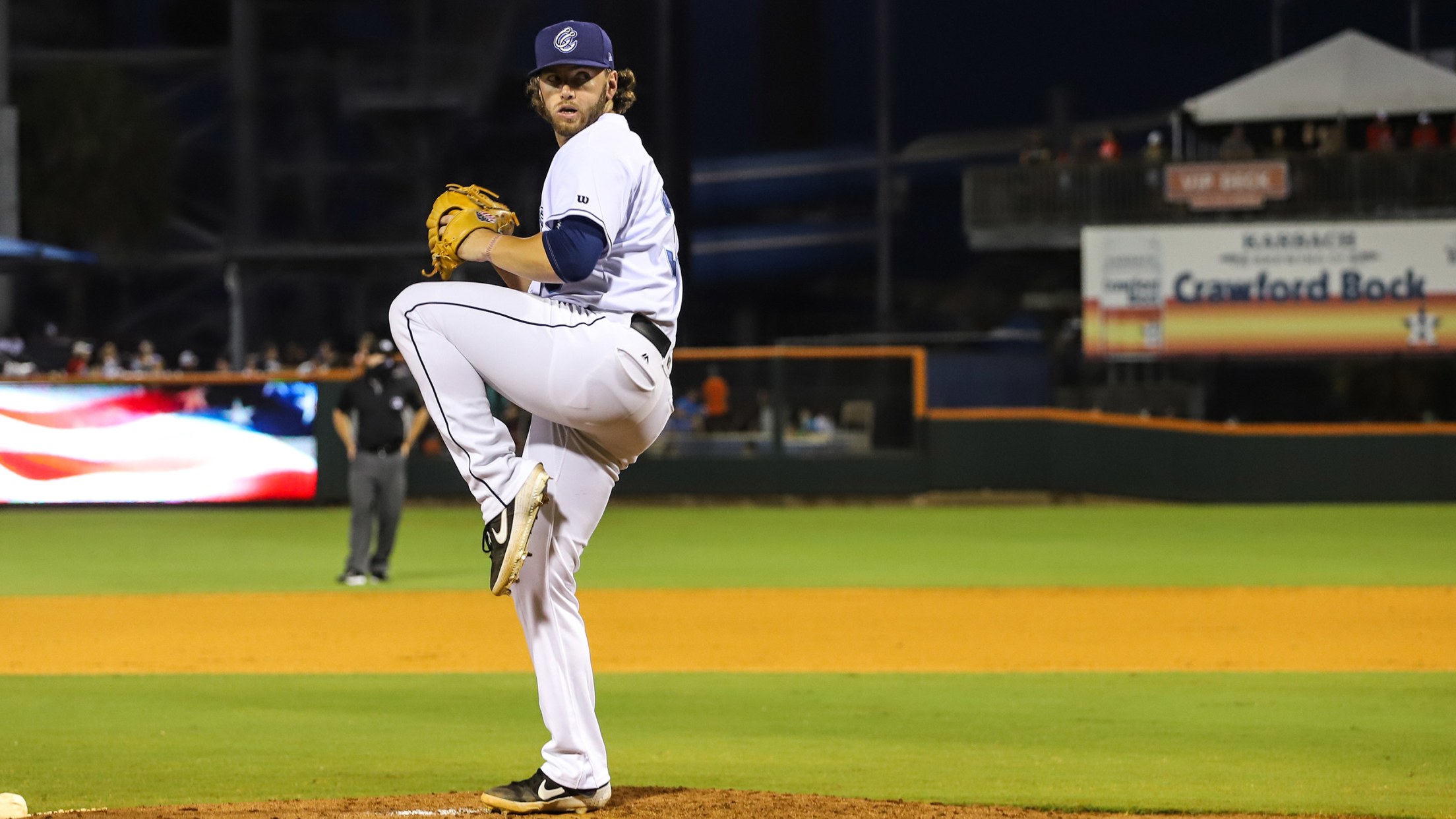 SAN ANTONIO – A delayed double steal pushed the winning run across in the eighth inning Wednesday night as the Missions snuck past the Hooks, 3-2, at Wolff Stadium. Brandon Lawson turned in the longest outing by a Corpus Christi pitcher this season, lasting 7 2/3 frames. After the home
Hensley's Pinch-Hit Poke Saves Day for CC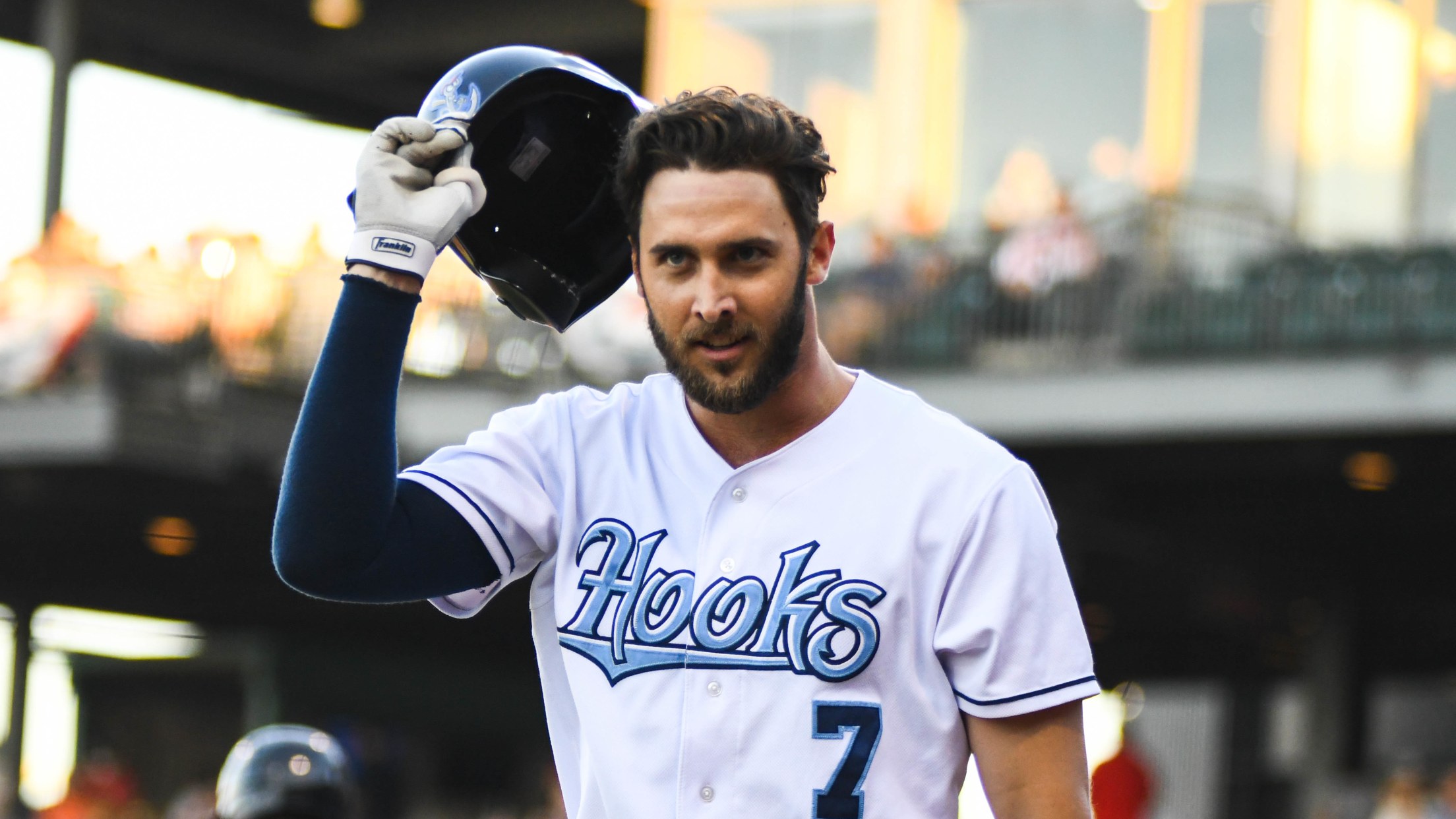 MIDLAND – The first Hooks pinch-hit home run of 2021 was struck by David Hensley in the ninth inning Friday night, sending Corpus Christi to a 5-4 come-from-behind win over the RockHounds before 3,640 fans at Momentum Bank Ballpark. With the Hooks clinging to their second lead of the night,
Martinez & SA Pen Shutdown CC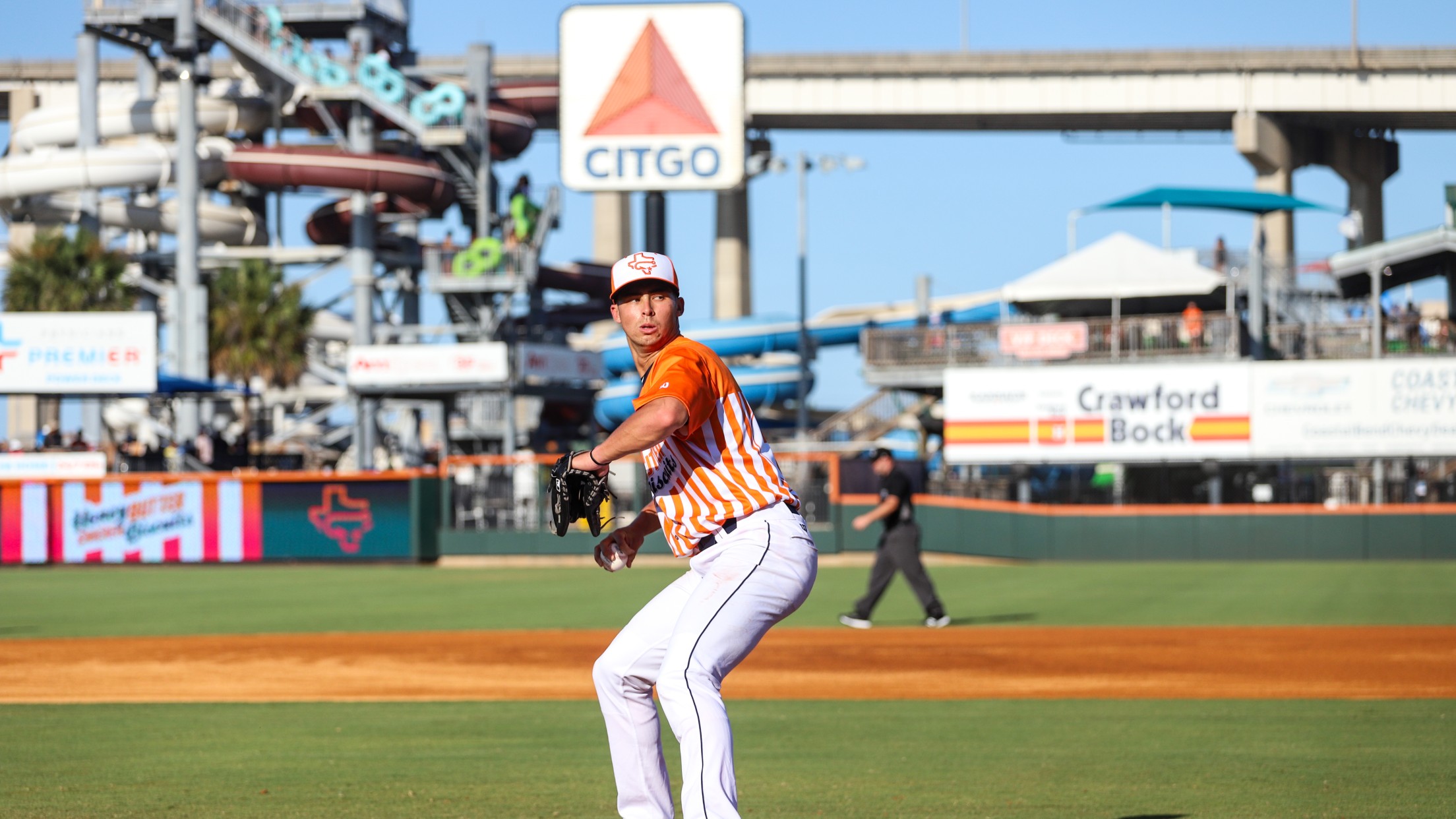 CORPUS CHRISTI – Adrian Martinez scattered six hits and three walks over 5.0 innings Saturday night as San Antonio engineered a 3-0 win over the Hooks before 4,739 fans at Whataburger Field. Despite the setback, Corpus Christi has won three of its last five, and can take the series with
Bats Bullish in Series Opening Win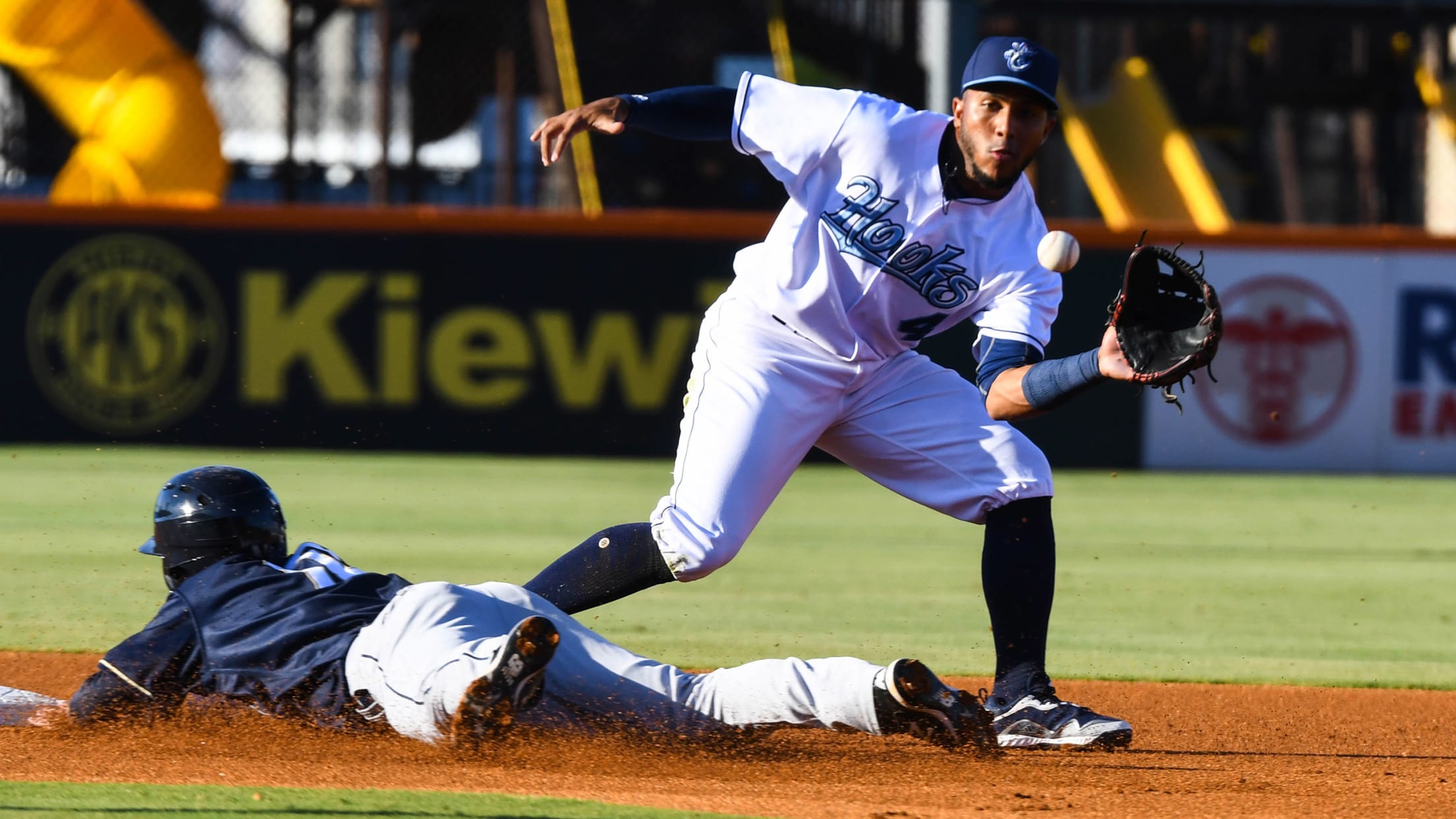 AMARILLO – Pedro León belted two home runs in Corpus Christi's 14-hit attack Tuesday night as the Hooks picked up their third-straight victory with a 10-6 decision over the Sod Poodles before 4,905 fans at Hodgetown. Corpus Christi (14-16) has claimed six of the seven contests against Amarillo (13-18). The
Lawson Brilliant in Relief, Hounds Hold Early Edge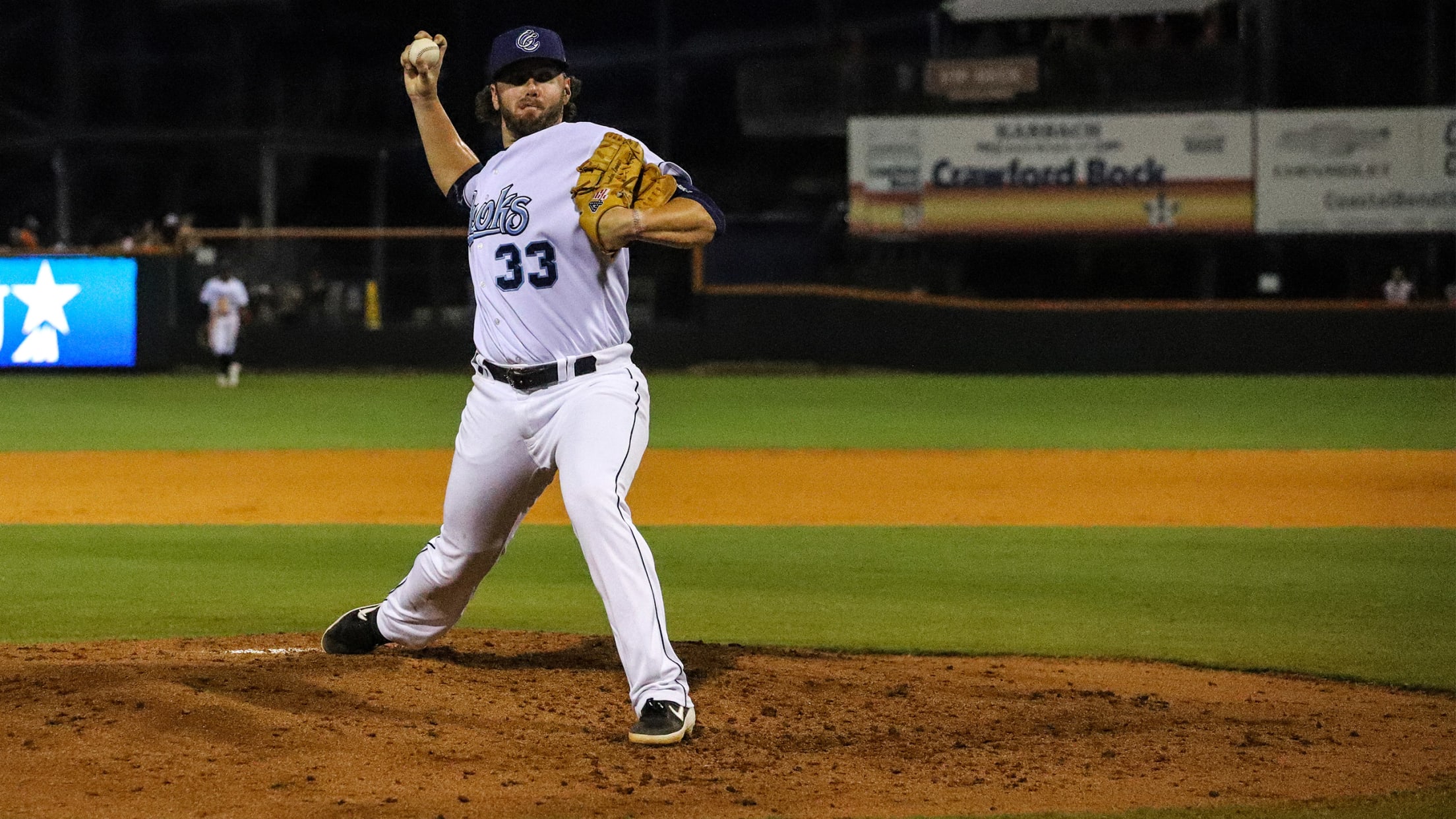 MIDLAND – Despite five unanswered runs by Corpus Christi, the homestanding RockHounds held on for an 8-7 triumph before 2,219 fans Wednesday night at Momentum Bank Ballpark. Midland (15-11) has won five in a row and nine of its last 12. The Hooks (11-14), playing Wednesday as the Honey Butter
Garcia sparks Sens with four-hit night
Second-ranked Nats prospect surging since end of May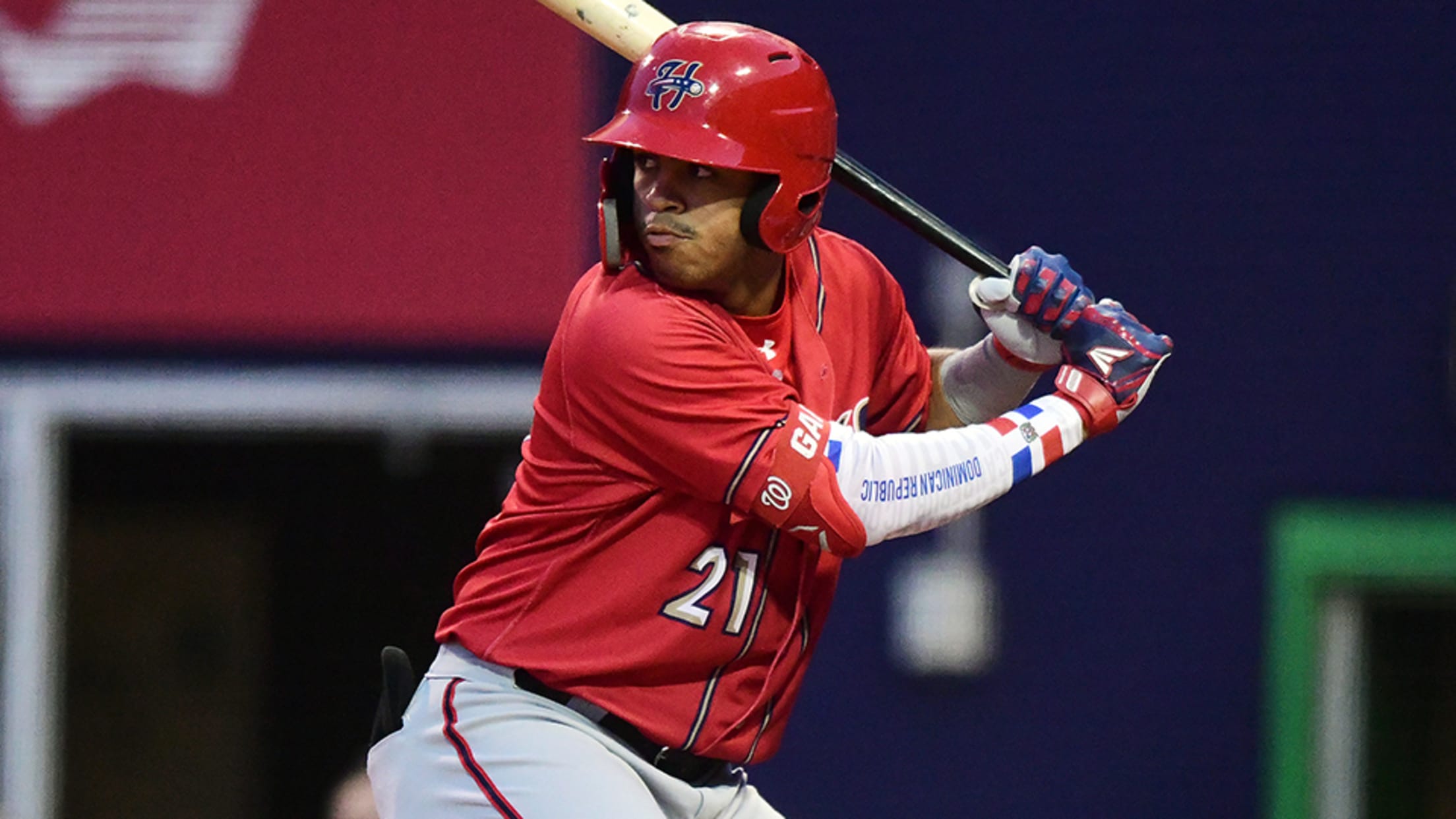 Luis Garcia has extended his white-hot June into July as he continues to adjust to Double-A pitching.The second-ranked Nationals prospect tied his season high with four hits, drove in two runs and scored one as Harrisburg rolled to an 11-2 triumph over Richmond on Tuesday at FNB Field.
Richmond's Brandon Lawson cherishes friendship with former Flying Squirrel Christian Arroyo
Once childhood opponents, Lawson and Arroyo became high school teammates and are now lifelong friends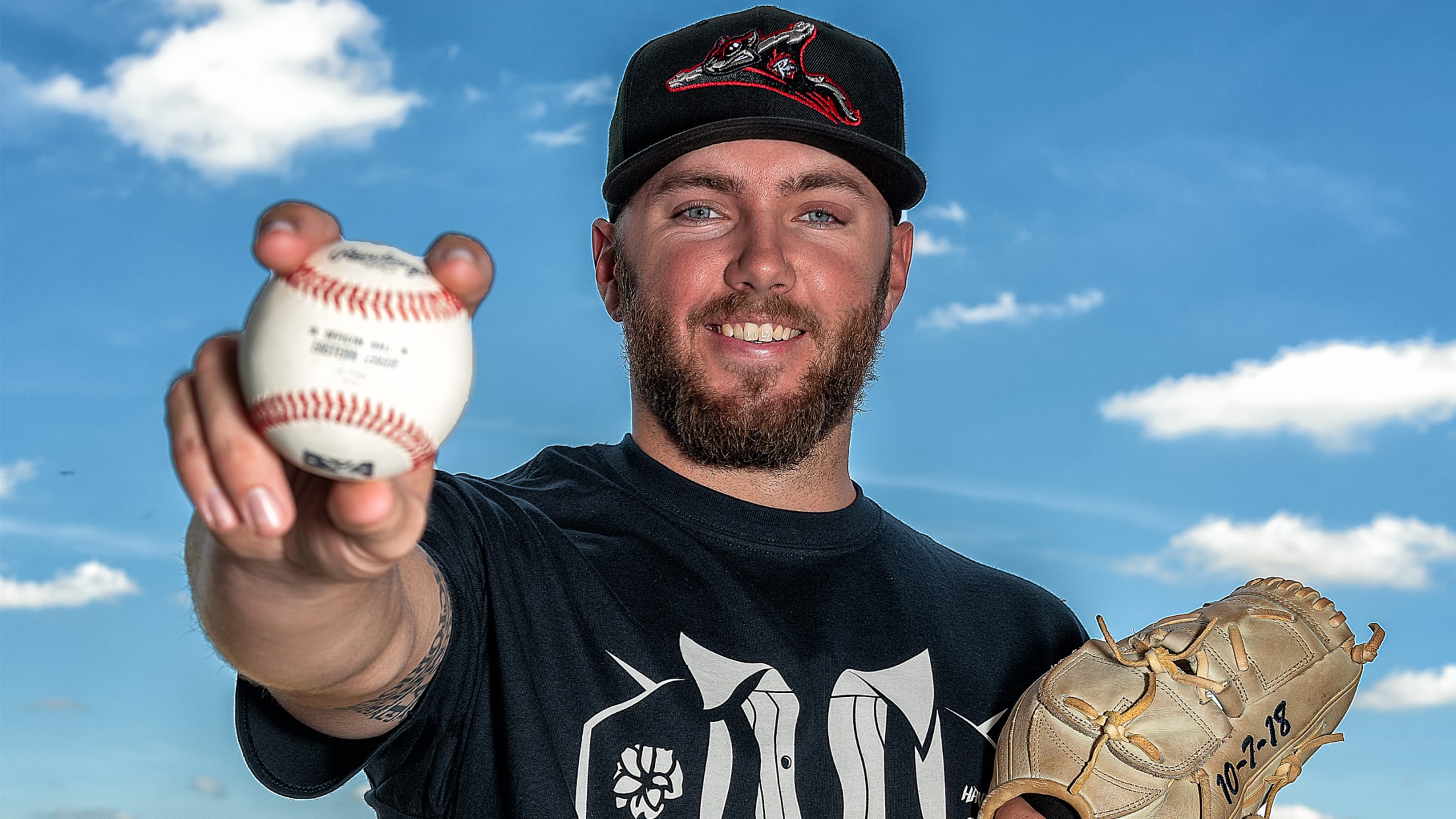 Brandon Lawson didn't expect to cry on his wedding day."I'm not really an emotional guy, but when (Jenna) came out of the house and started to walk down, I started getting really emotional," he said.
Stone Crabs blow out Fire Frogs twice
Charlotte pulls even with Fort Myers in division race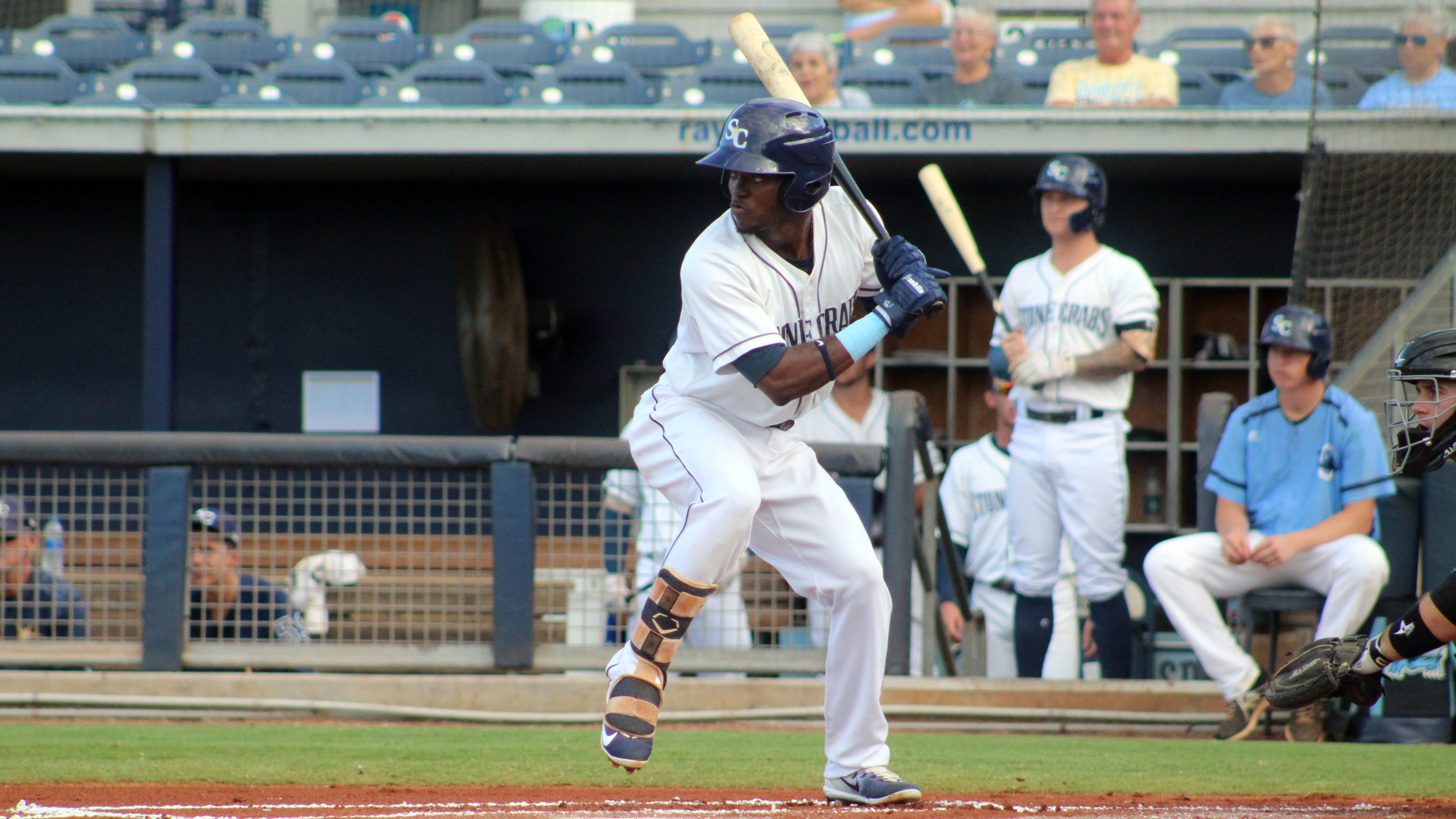 PORT CHARLOTTE, Fla. (August 31, 2018) - The Charlotte Stone Crabs blew out the Florida Fire Frogs by scores of 6-0 and 13-0 Friday at Charlotte Sports Park, putting them back in the thick of the division race.The two Charlotte (73-61, 39-28) wins combined with the Fort Myers loss means
Threshers silence Stone Crabs 3-1
Fifth inning plagues Charlotte in loss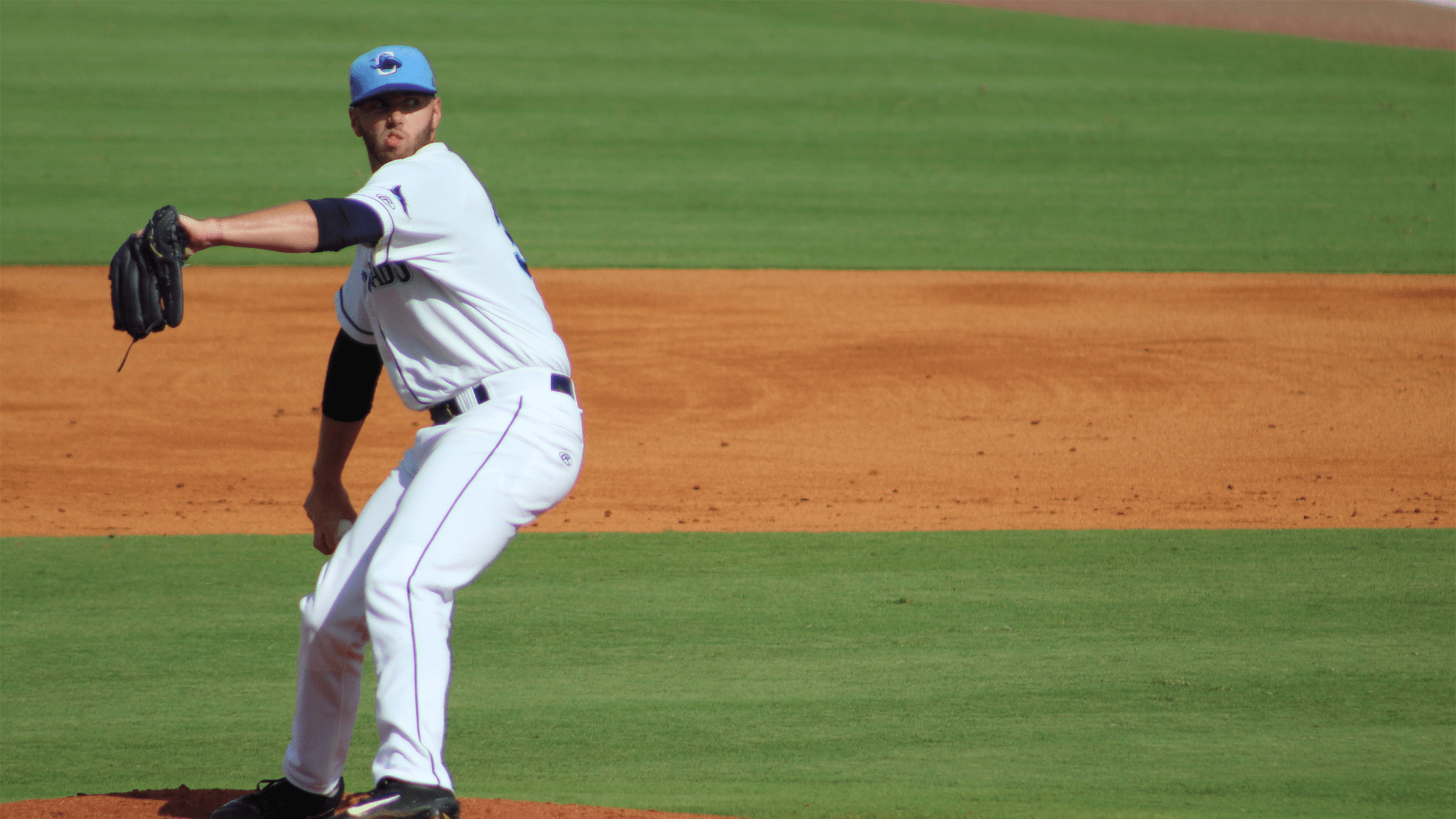 CLEARWATER, Fla. (August 24, 2018) - The Stone Crabs surrendered three runs in the bottom of the fifth to determine a 3-1 loss to the Clearwater Threshers at Spectrum Field Friday.Leading 1-0 entering the inning, Stone Crabs (69-57, 35-24) starter Brandon Lawson (2-6) allowed two singles while getting two outs.
Stone Crabs drop series at Palm Beach
Tuesday's extra-inning win highlights series
JUPITER, Fla. (May 31, 2018) - The Charlotte Stone Crabs dropped two out of three games against the Palm Beach Cardinals at Roger Dean Stadium this week. The Stone Crabs' (24-25) effort was highlighted by their extra-inning win on Tuesday:TUESDAY (W 7-2 in 10 innings)After tying the game at two
Lawson leads Stone Crabs to series win
Righty turns in seven scoreless in win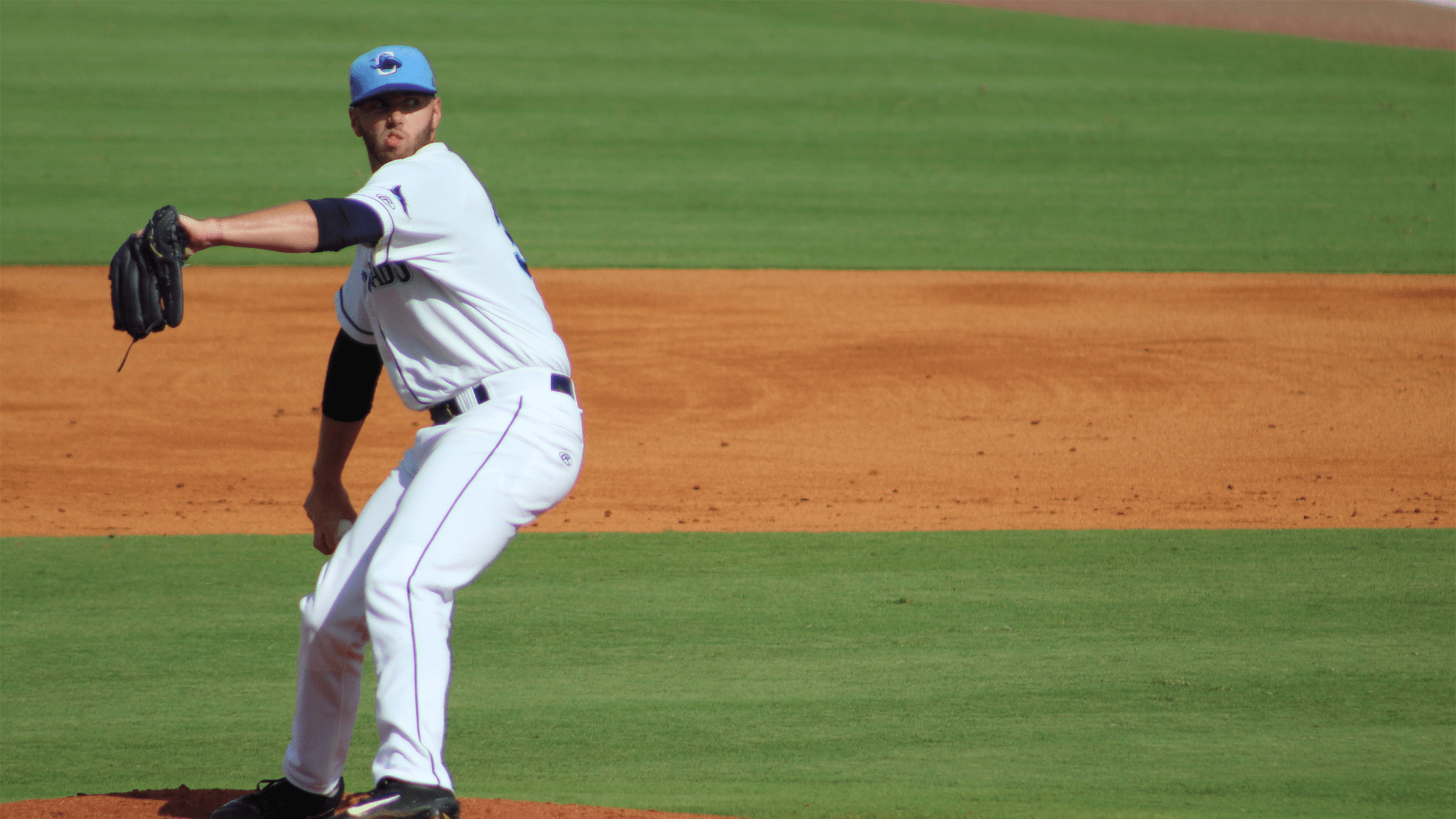 TAMPA, Fla. (May 23, 2018) - Stone Crabs starter Brandon Lawson spun a career-best seven scoreless innings Wednesday night, leading Charlotte to a 5-3 win over the Tampa Tarpons at Steinbrenner Field.Lawson (2-4) also set a career high with seven strikeouts. He allowed just four hits and walked two. The
Stone Crabs shut out by Lakeland 3-0
Lawson turns in quality start in defeat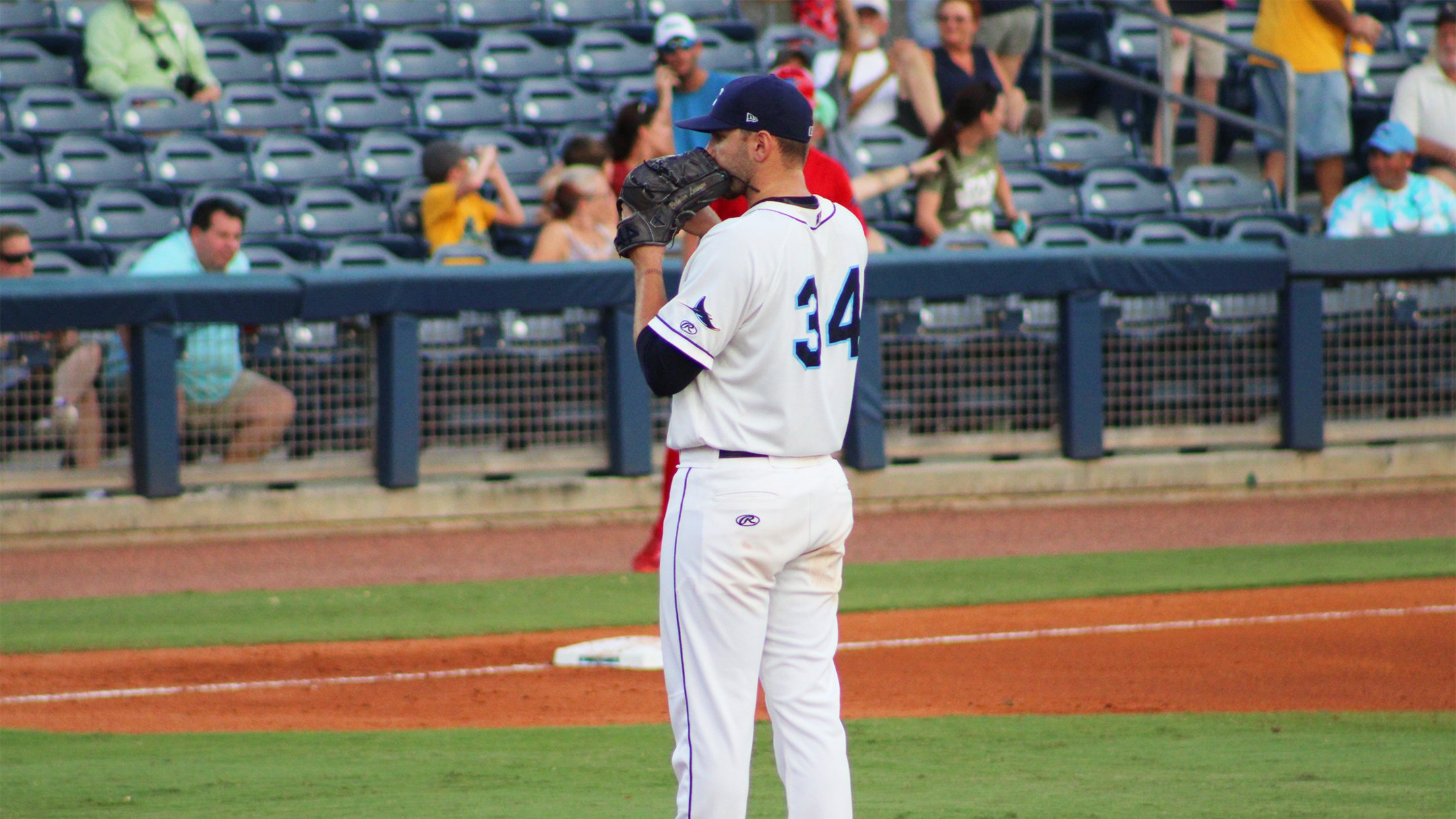 PORT CHARLOTTE, Fla. (May 16, 2018) - Starting pitcher Brandon Lawson turned in a quality start Wednesday, but the Charlotte Stone Crabs were shut out for the second time this season, losing 3-0 to the Lakeland Flying Tigers at Charlotte Sports Park.Lawson allowed three runs on nine hits over six
Stone Crabs come up short to Tarpons 9-5
Rodriguez drives in three in defeat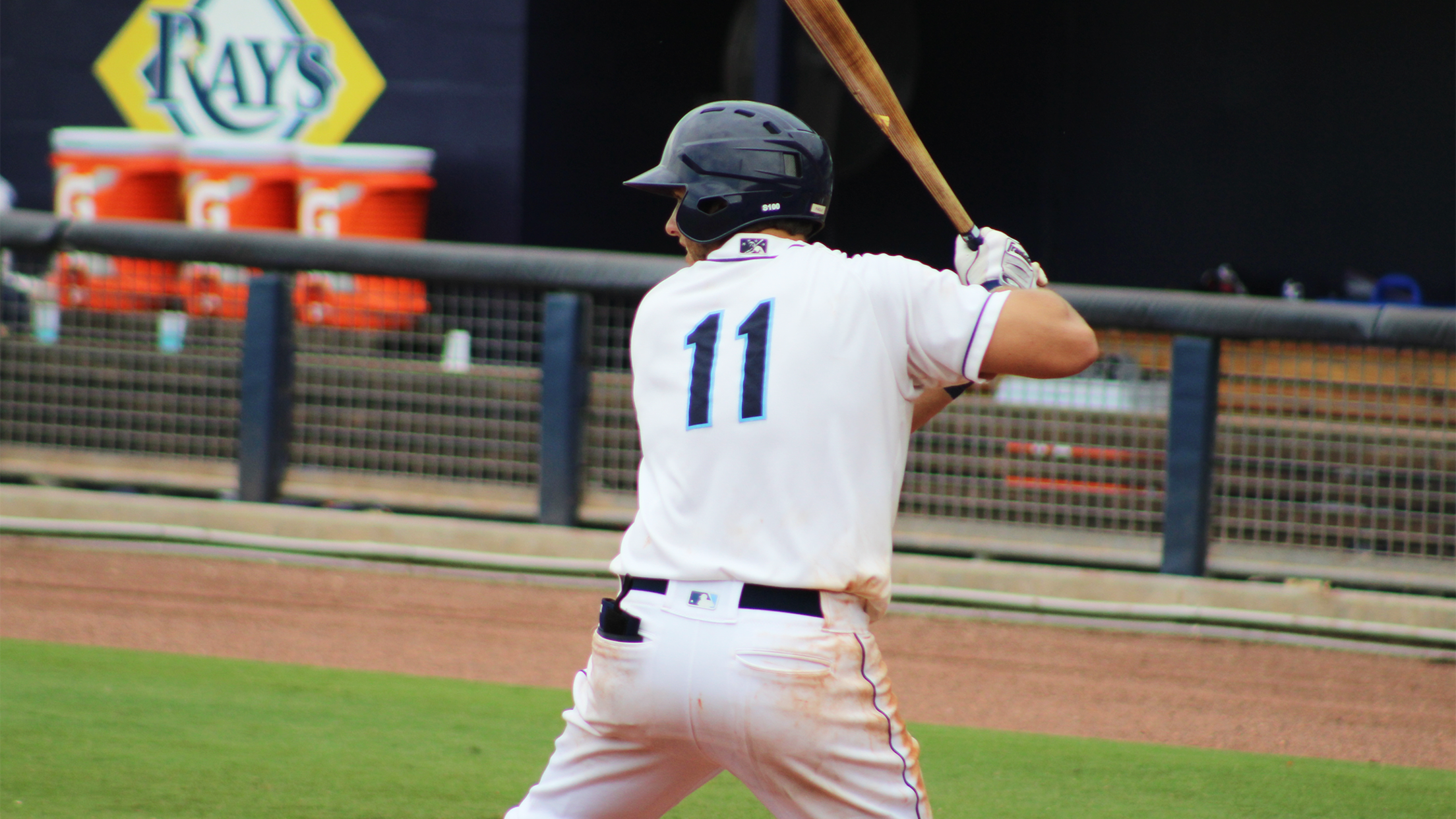 TAMPA, Fla. (April 29, 2018) - David Rodríguez drove in three runs Sunday, but the Charlotte Stone Crabs came up short in a 9-5 loss to the Tampa Tarpons at Steinbrenner Field.Rodriguez homered to get the Stone Crabs (11-13) on the board in the second before driving in two runs
Stone Crabs swept by Tortugas in Wednesday doubleheader
Lawson goes 5.2 strong in Game 2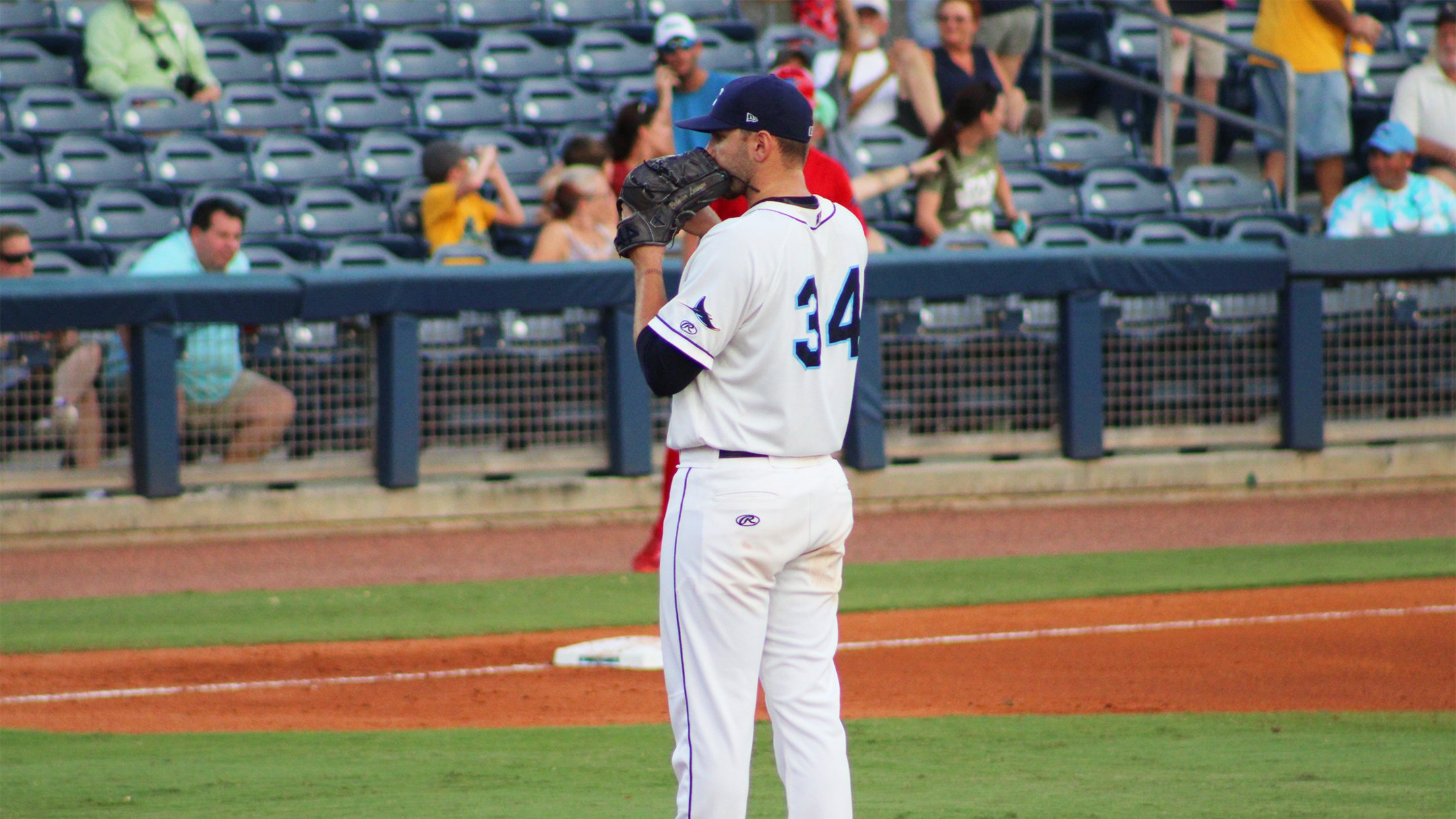 DAYTONA BEACH, Fla. (April 11, 2018) - The Charlotte Stone Crabs racked up eight runs on 12 hits in Game 1 and got a terrific pitching performance from Brandon Lawson in Game 2, but were swept by the Daytona Tortugas by 11-8 and 2-0 scores Wednesday night at Jackie Robinson
Boldt climbs books in doubleheader split
Lawson turns in quality start for Game 1 win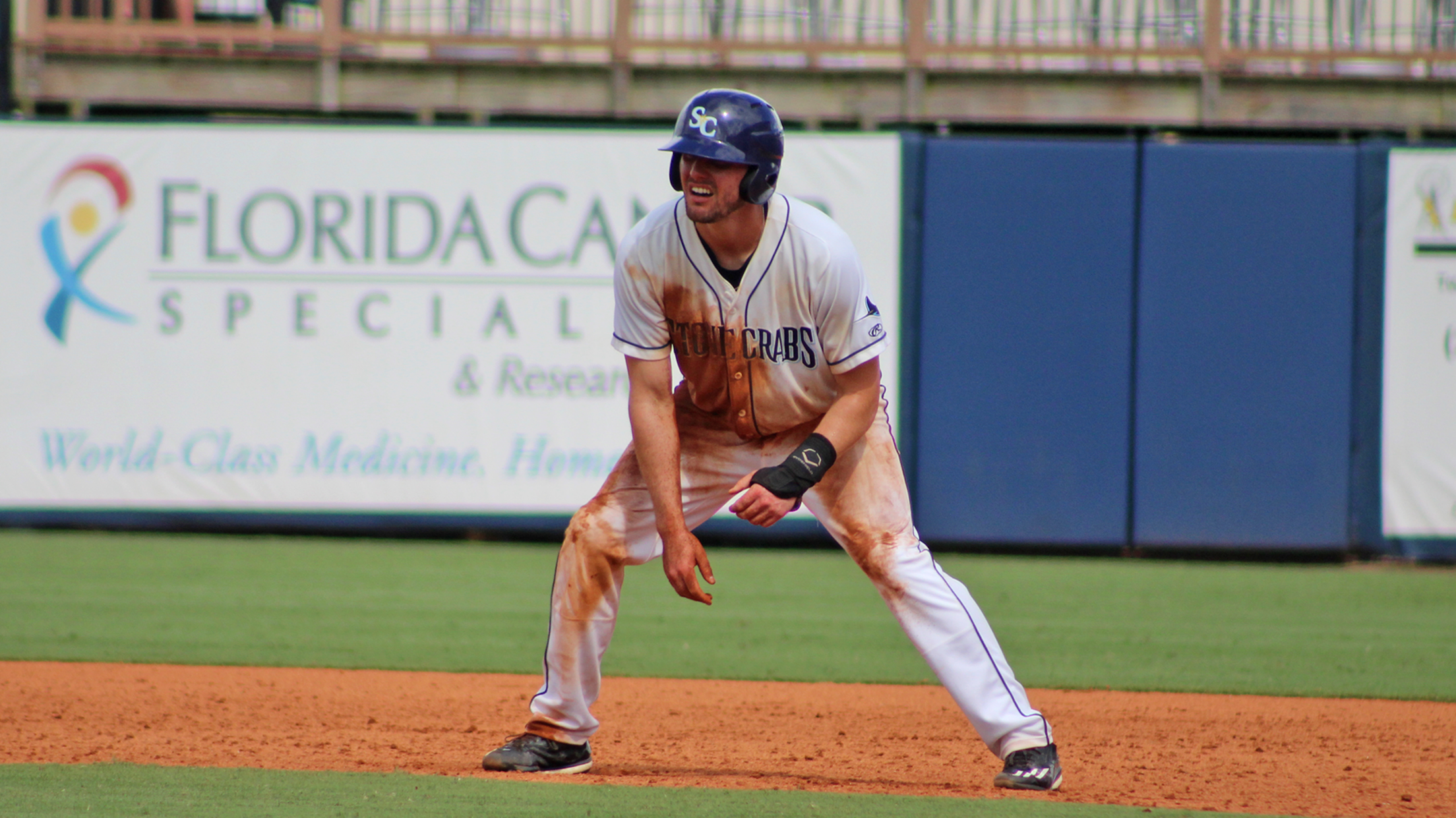 PORT CHARLOTTE, Fla. (August 29, 2017) - Ryan Boldt picked up three hits and three RBI Tuesday as the Charlotte Stone Crabs split a doubleheader with the Clearwater Threshers at Charlotte Sports Park. Boldt's totals move him further up the Stone Crabs' (67-63, 36-26) record books. During Tuesday's performance, Boldt
Padlo reaches base three times in 7-2 loss to Jupiter
Stone Crabs surrender early lead in loss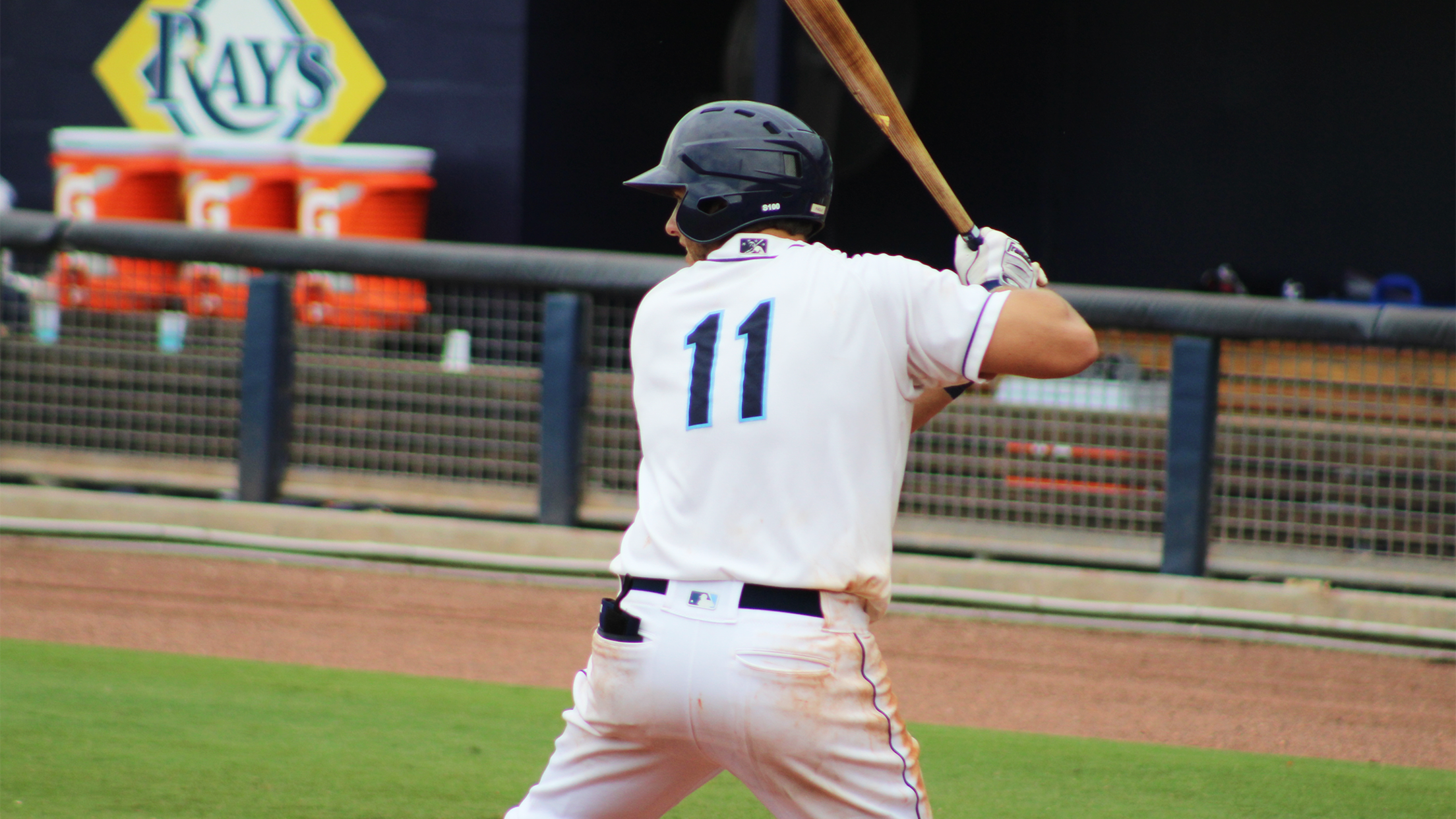 PORT CHARLOTTE, Fla. (August 8, 2017) - Kevin Padlo reached base three times Tuesday but the Jupiter Hammerheads came back to beat the Charlotte Stone Crabs 7-2 at Charlotte Sports Park. The Stone Crabs (54-58, 23-21) provided most of the offense early before fading late. With two outs in the
Padlo's RBIs spring Stone Crabs past Blue Jays 2-0
Lawson, Velasquez, Karalus combine on shutout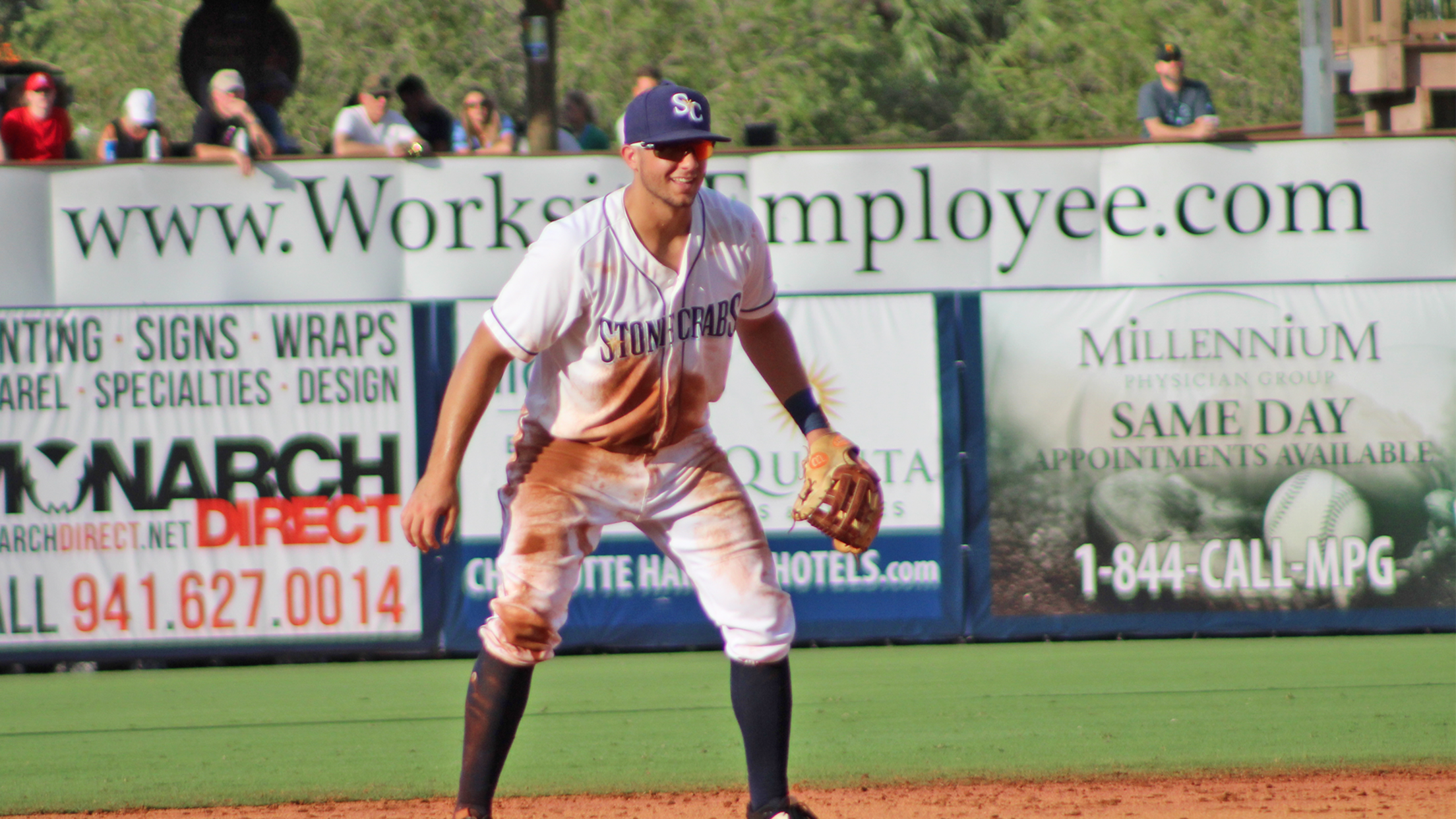 DUNEDIN, Fla. (August 3, 2017) - Kevin Padlo delivered both RBIs and three Charlotte Stone Crabs combined on a shutout in a 2-0 win over the Dunedin Blue Jays Thursday night at Florida Auto Exchange Stadium.Stone Crabs (53-54, 22-17) starter Brandon Lawson (4-4) battled through five shutout innings, allowing five
Fox continues good start in 5-3 loss to Jays
Stone Crabs miss chance for first home sweep
PORT CHARLOTTE, Fla. (July 28, 2017) - Lucius Fox continued his hot start with the Charlotte Stone Crabs Friday, but the Dunedin Blue Jays won the finale of the series 5-3 at Charlotte Sports Park.Fox picked up two more hits Friday, starting his tenure with Charlotte (49-53, 18-16) 5-for-12 with
Maris powers Crabs to weekend wins
Stone Crabs' starters work 13 scoreless frames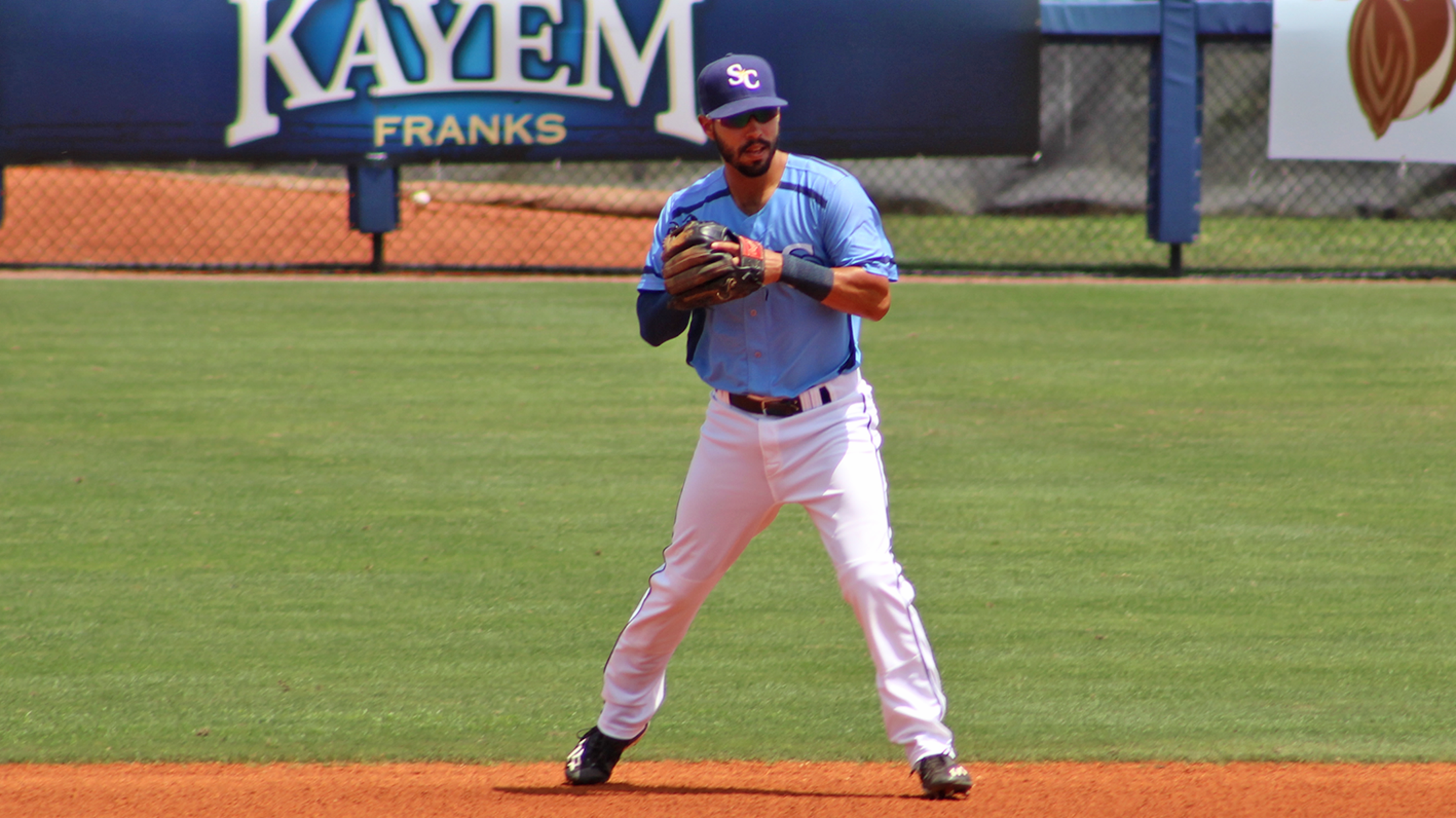 JUPITER, Fla. (July 24, 2017) - Peter Maris homered on back-to-back days and the Charlotte Stone Crabs' starting pitchers went 13 scoreless innings to lead the team to consecutive wins over the Palm Beach Cardinals at Roger Dean Stadium.Maris connected on a two-run shot off Jake Woodford (5-6) on Saturday
Stone Crabs pitching keeps rolling in 1-0 loss
Charlotte held to just three hits in defeat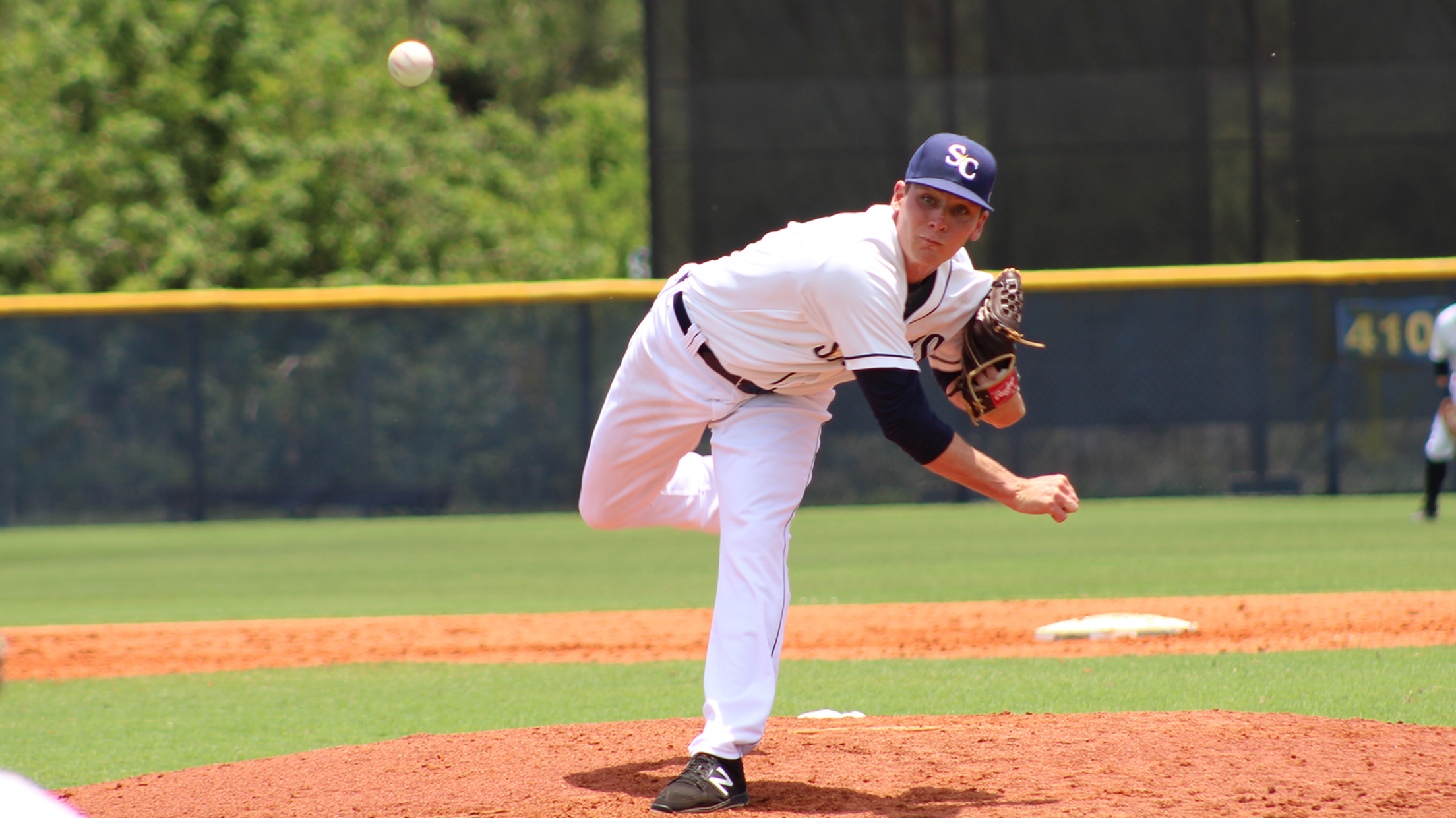 JUPITER, Fla. (July 17, 2017) - The Charlotte Stone Crabs' pitching staff allowed only one run for the third straight day, but the team fell 1-0 to the Jupiter Hammerheads Monday night at Roger Dean Stadium.Charlotte (42-48, 11-11) starting pitcher Brandon Lawson (2-3) allowed just one run on four hits
Charlotte comeback falls short in 4-3 loss to Cards
Cabrera goes six strong in win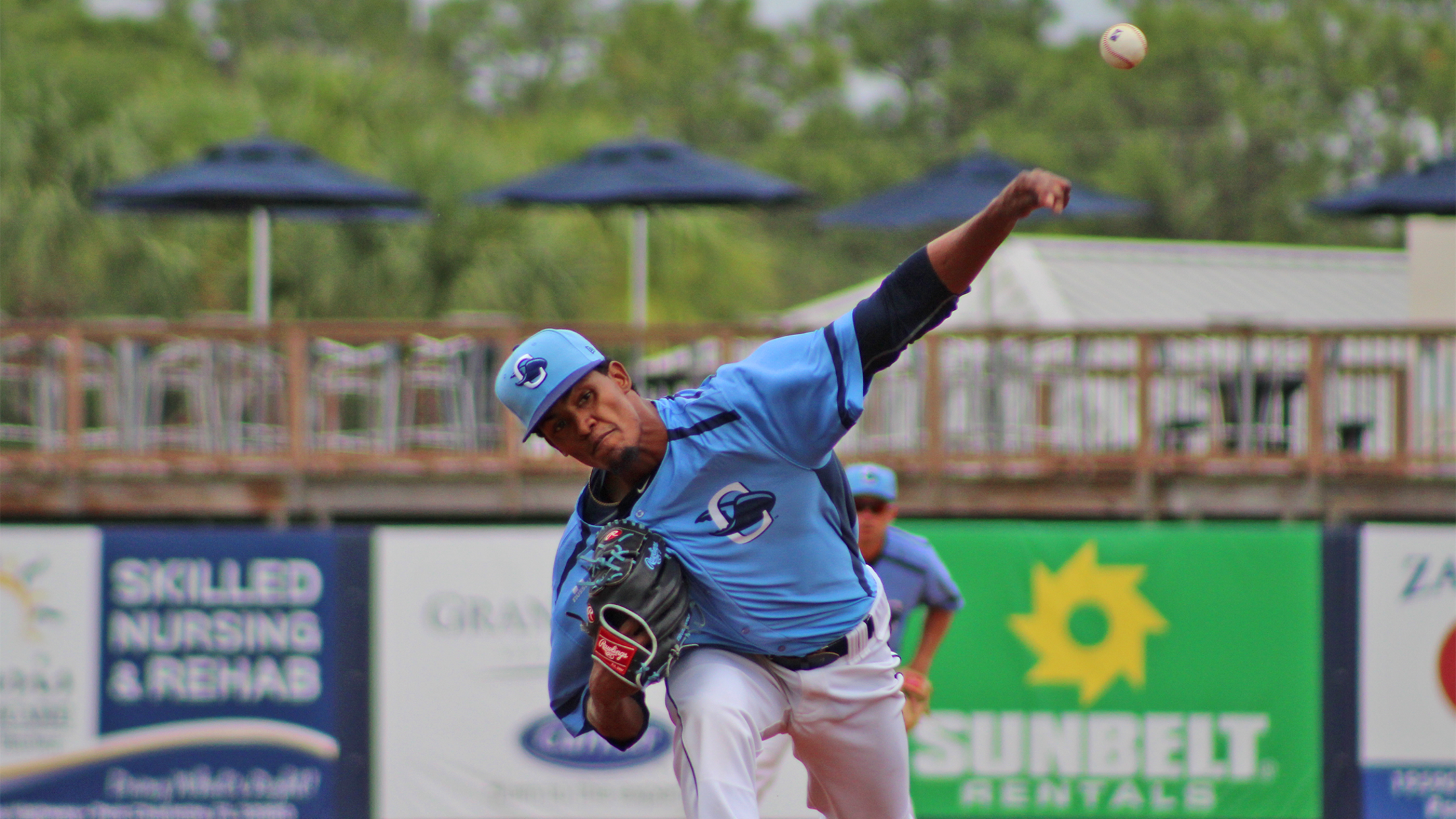 PORT CHARLOTTE, Fla. (June 20, 2017) - The Charlotte Stone Crabs got the tying run into scoring position with nobody out in the ninth inning but couldn't come through in a 4-3 loss to the Palm Beach Cardinals Tuesday at Charlotte Sports Park.Down by two runs entering the bottom of
Santos and Lawson pitch Stone Crabs to 2-1 win Saturday
Cronenworth extends hitting streak to 23 in the victory