Reid Detmers Dominant In Debut Season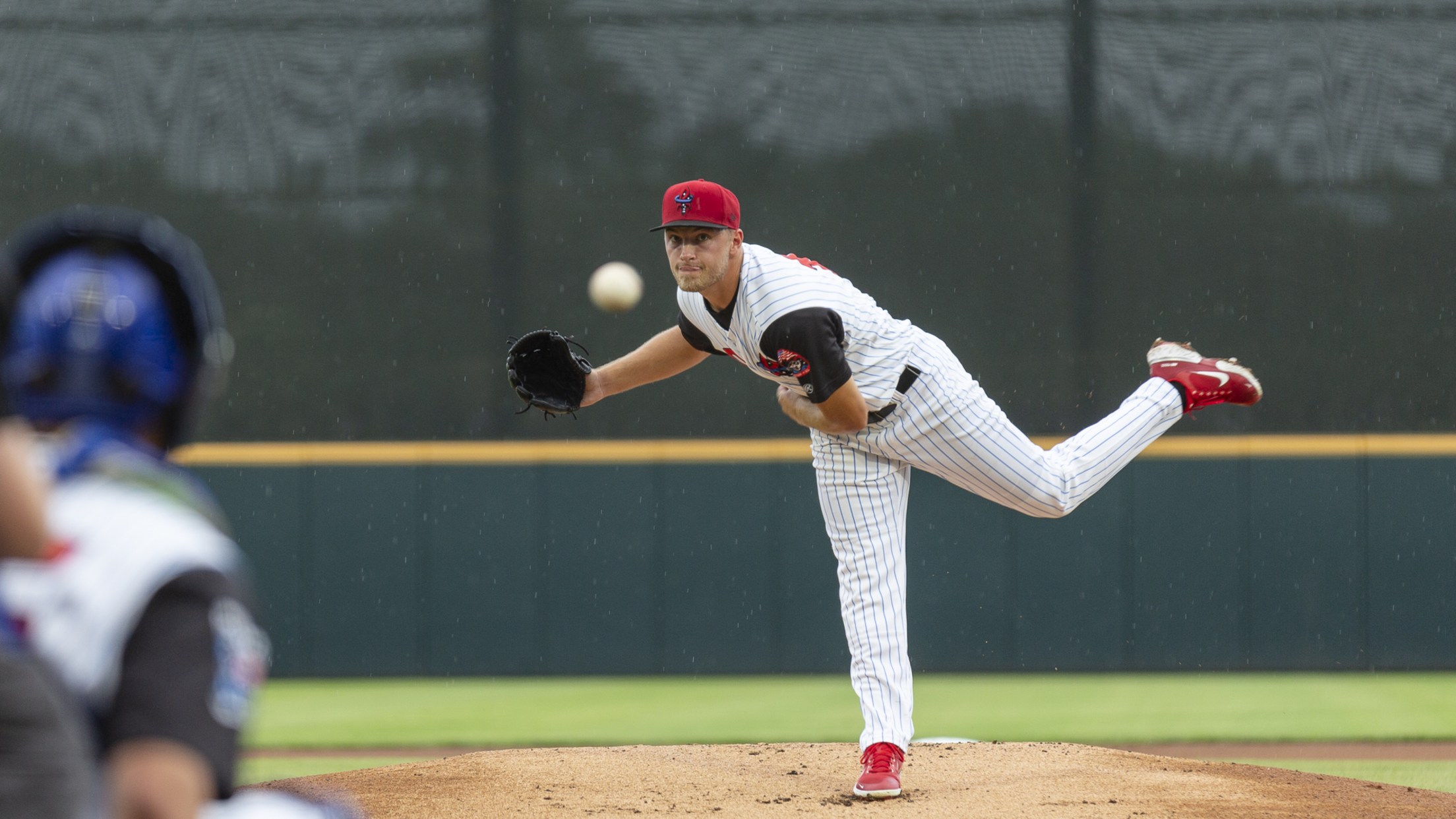 When Reid Detmers gets the ball, he will always have one thing on his side, confidence.
"As soon as I step on that mound, I tell myself I'm the best player on the field. Sometimes that's not true. But having the mindset of telling myself I'm good enough usually
Trash Pandas Shut Out In Birmingham 2-0
Rocket City held to two hits in seven-inning loss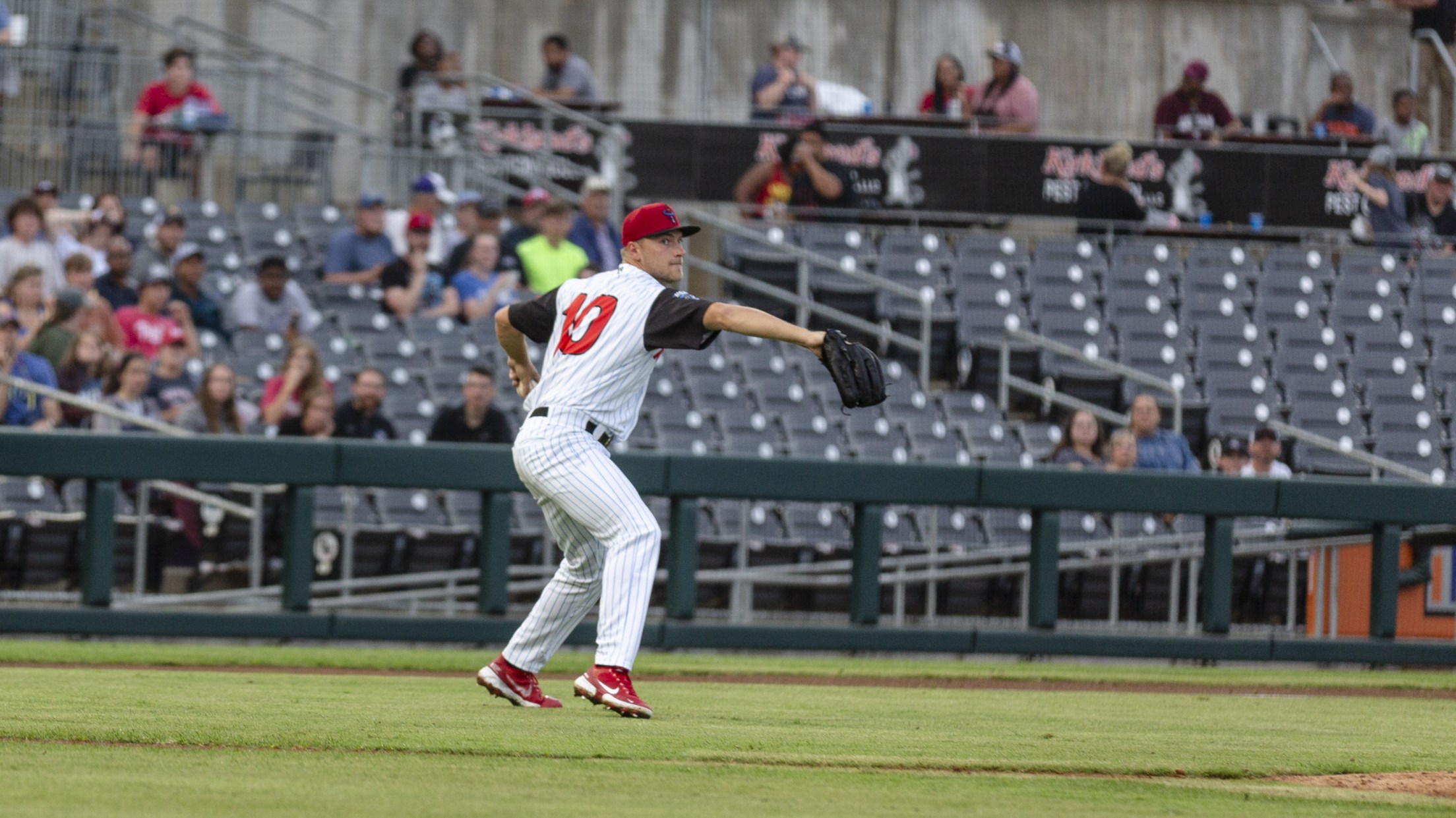 The Rocket City Trash Pandas offense was held in check by a pair of Birmingham Barons pitchers in a 2-0 loss on Saturday afternoon at Regions Field. The loss evens the six-game series at two games apiece. In a quick-moving opening game, starters Reid Detmers and John Parke each got
Trash Pandas Edged By Biscuits In Extras 4-2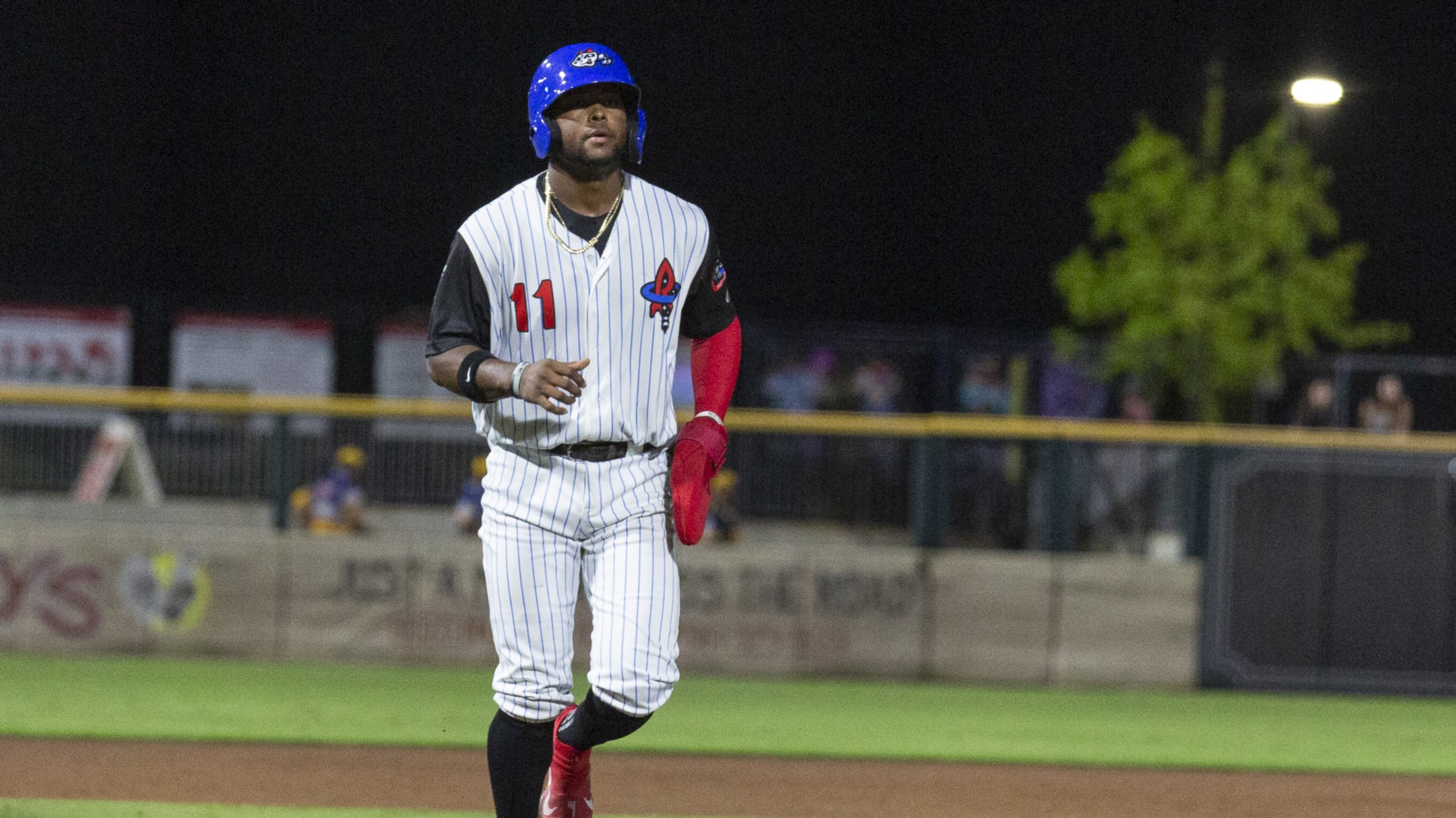 MADISON, Alabama – Despite a valiant effort on the mound, the Rocket City Trash Pandas suffered a 4-2 loss in 10 innings to the Montgomery Biscuits on Wednesday night in the second game of their series on Wednesday night at Toyota Field. With the game tied 2-2 in the top
Trash Pandas Swept By Smokies In Twin Bill
Rocket City limited to two runs in two games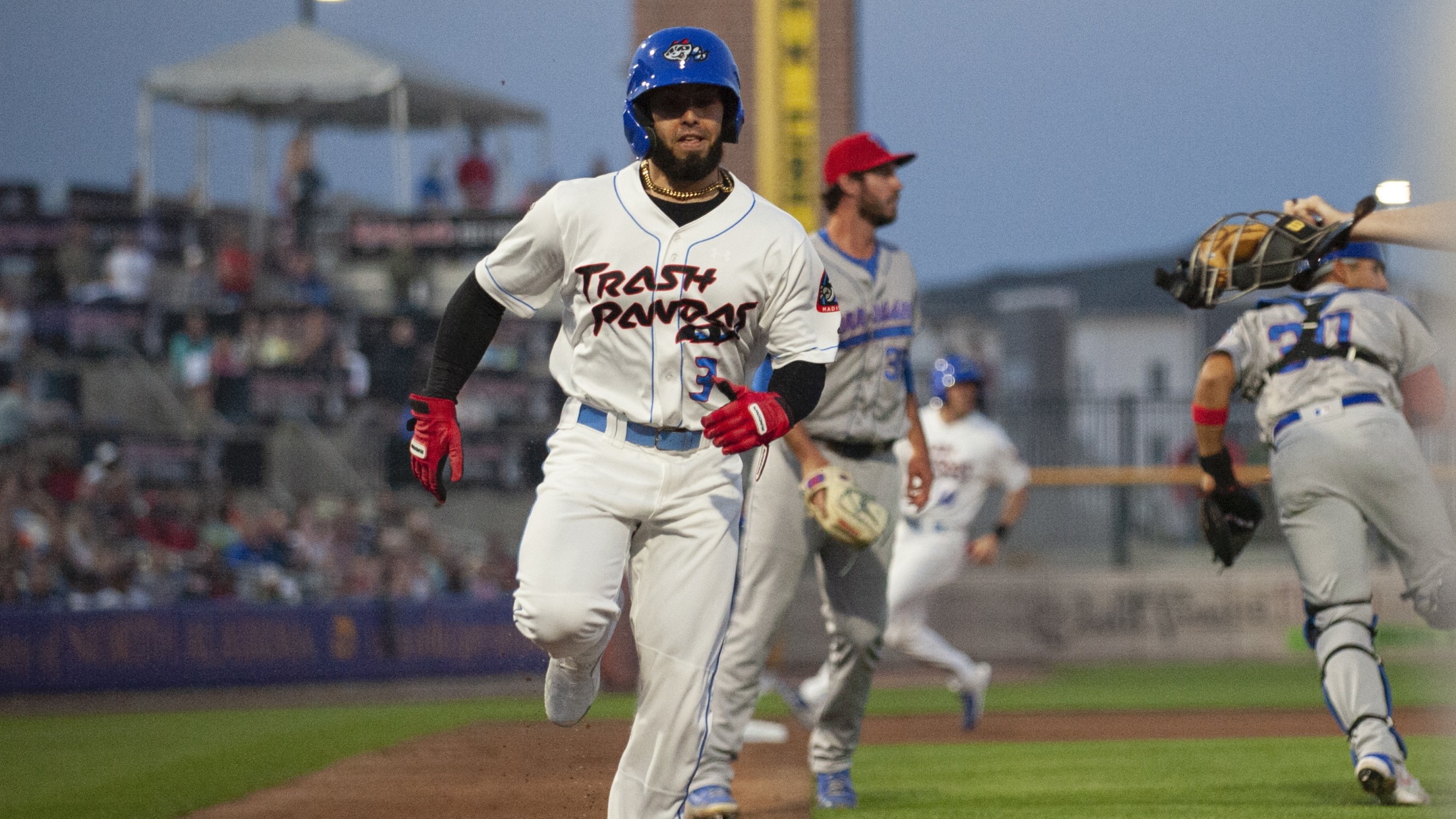 The Rocket City Trash Pandas pitching staff struggled with the long ball and the offense was unable to produce much in a pair of losses to the Tennessee Smokies in Friday night's doubleheader at Smokies Stadium. The Smokies hit four home runs to win the first game 9-2 before a
Scouting report: Angels' Reid Detmers
No. 10 overall selection on the fast track to The Show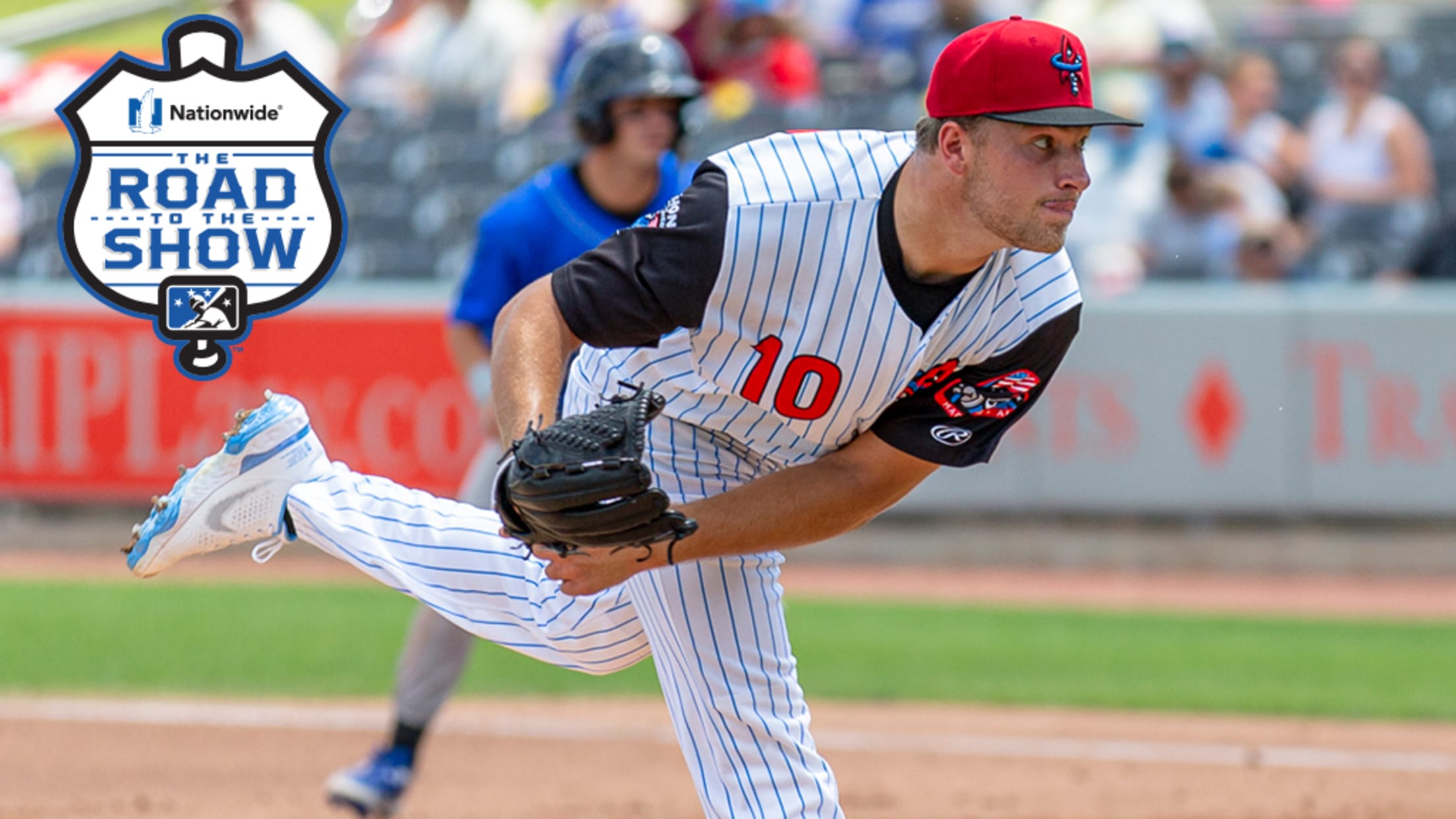 MiLB.com's Scouting Report series spotlights players who are just starting their professional careers, focusing on what the experts are projecting for these young phenoms. Here's a look at second-ranked Angels prospect Reid Detmers. For more player journeys on The Road to The Show, click here.
Detmers Strikes Out 16, But Trash Pandas Fall
Deja vu as another record is broken in losing effort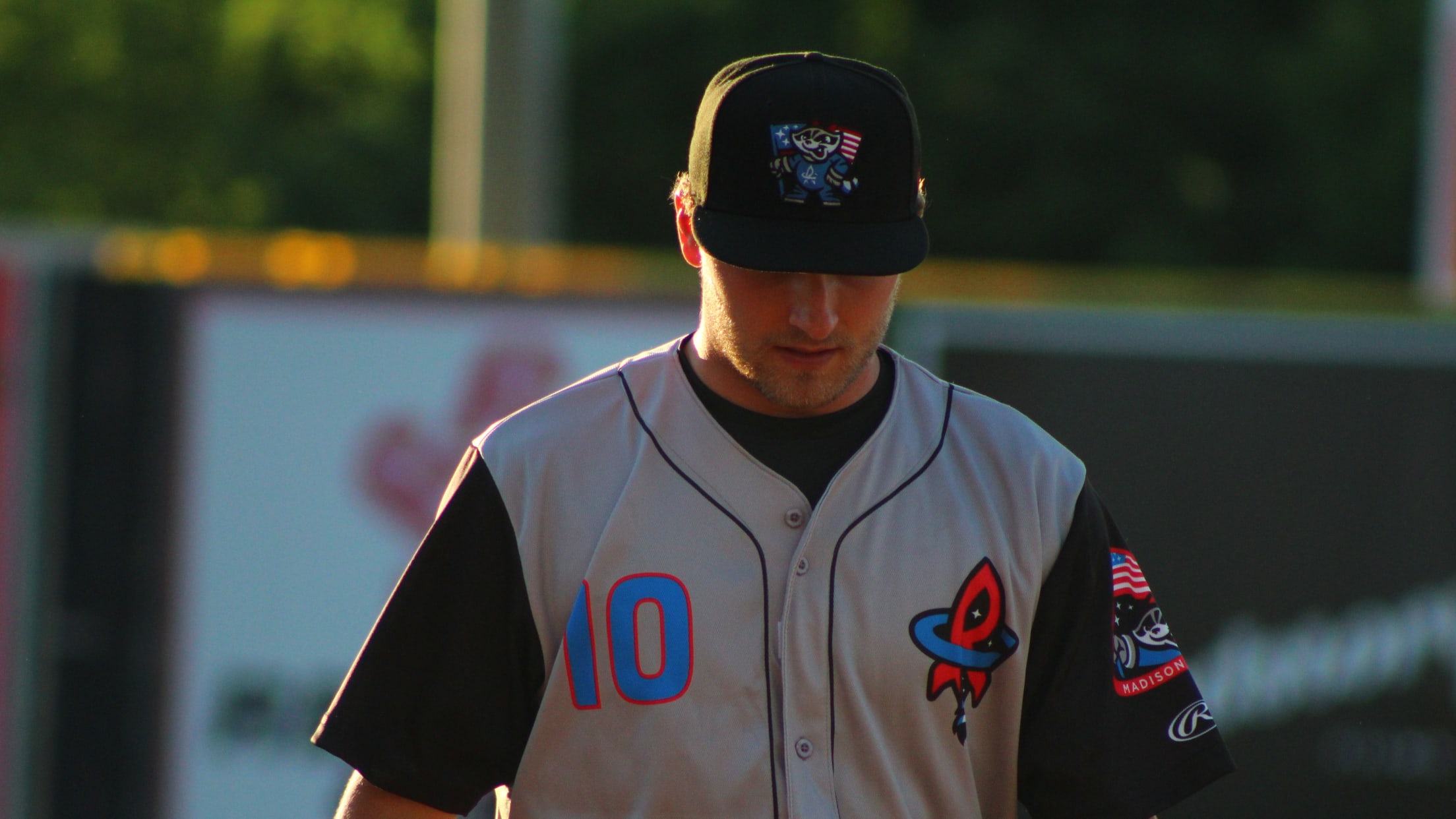 CHATTANOOGA, TN – One night after setting a new season-high in hits (19) and losing, the Rocket City Trash Pandas set a new season high in strikeouts (19) and again lost, this time 8-6 to the Chattanooga Lookouts in front of 3,689 fans at AT&T Field. For the third consecutive
Trash Pandas Defeated By Barons 17-4
Rocket City drops four of six in first home series loss
The Rocket City Trash Pandas suffered a 17-4 loss to the Birmingham Barons to end their first series with their interstate foes on Sunday afternoon in front of a crowd of 6,588 at Toyota Field. Making his Trash Pandas debut after being signed by the Angels earlier in the month,
Detmers Stellar, But Trash Pandas Fall 5-1
Izzy Wilson hits team-leading fifth home run in loss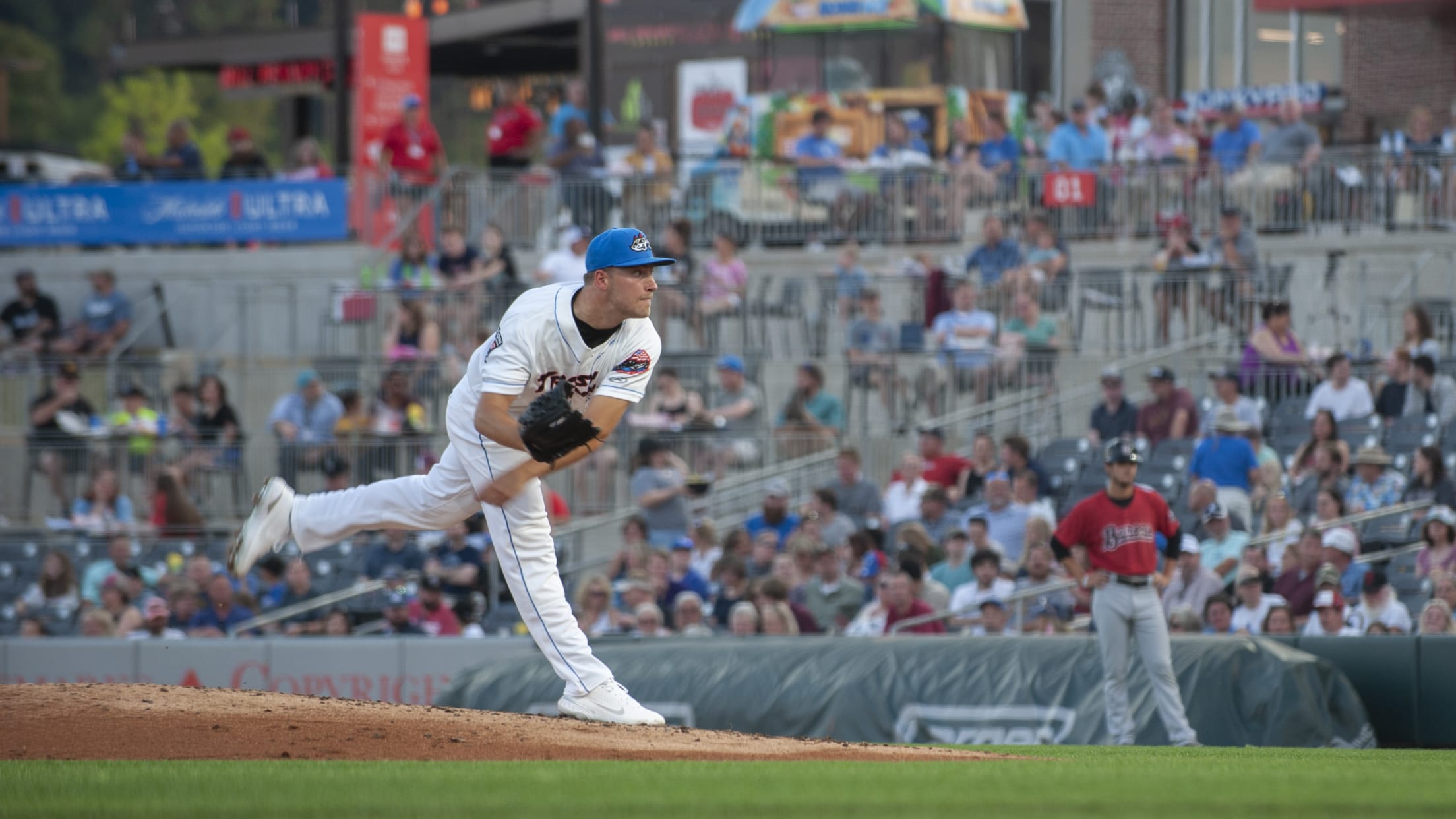 MADISON, Alabama – Despite a gem on the mound from starter Reid Detmers, the Rocket City Trash Pandas suffered a 5-1 loss to the Birmingham Barons in the opener of their six-game series on Tuesday night at Toyota Field. Making his fourth start of the season, Detmers was in fine
Trash Pandas Rally Late, Fall 3-2 In Pensacola 
Rocket City winning streak snapped at five games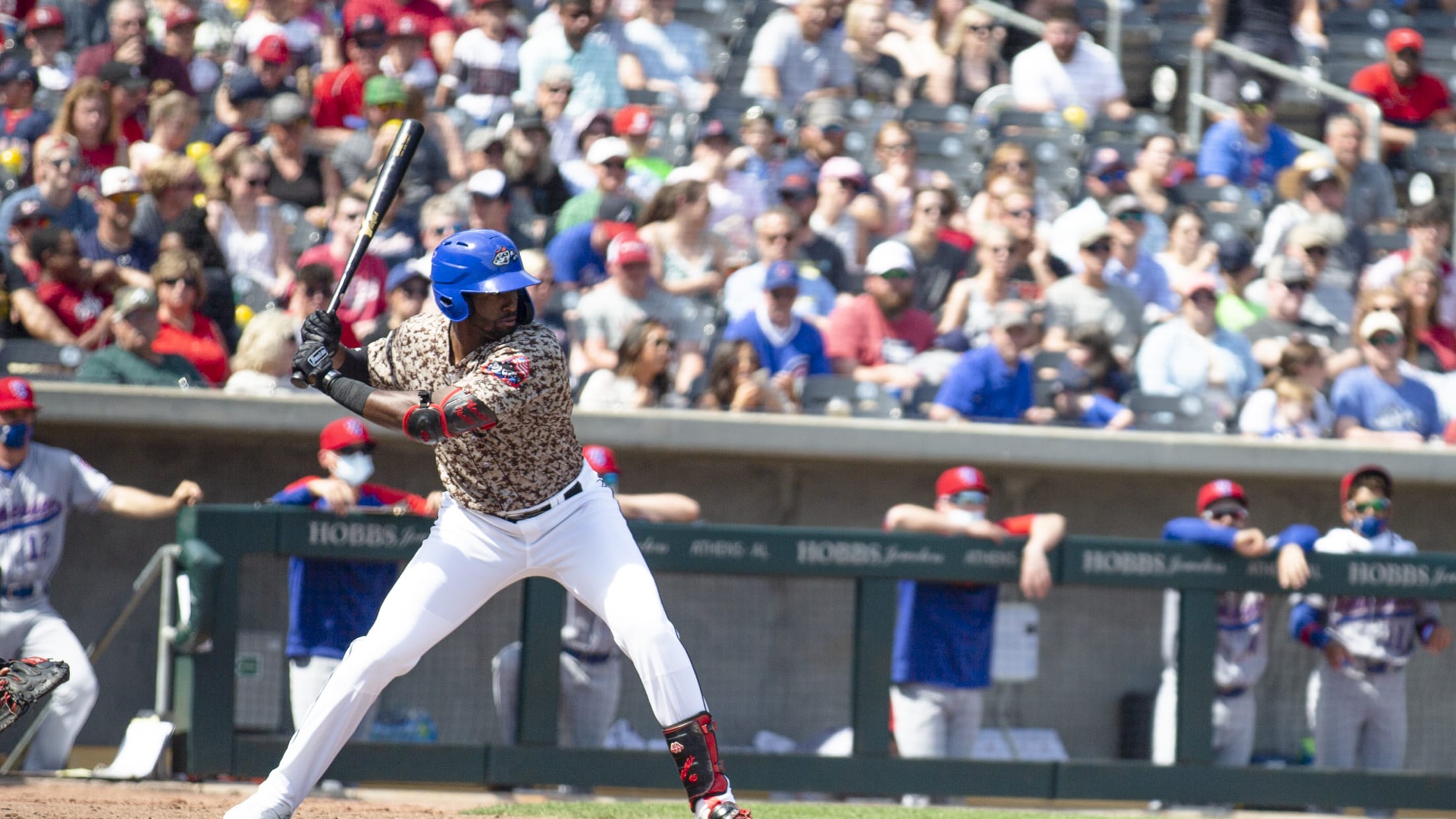 BOX SCORE In a pitcher's duel between two of the best prospects in all of baseball, the Rocket City Trash Pandas stormed back to erase a deficit with two outs in the ninth, but ultimately suffered a 3-2 loss in 10 innings to the Pensacola Blue Wahoos on Tuesday night
Trash Pandas Fall 4-3 In Home Opener
Griffin, Wilson Homer In loss to Smokies
In a thrilling, back-and-forth affair in front of an energetic sellout crowd of 7,500, the Rocket City Trash Pandas were defeated 4-3 by the Tennessee Smokies in 10 innings in their inaugural home game at Toyota Field on Tuesday night. In the 10th inning, a squeeze bunt from Christian Donahue
Trash Pandas Drop Inaugural Game 6-1 In Chattanooga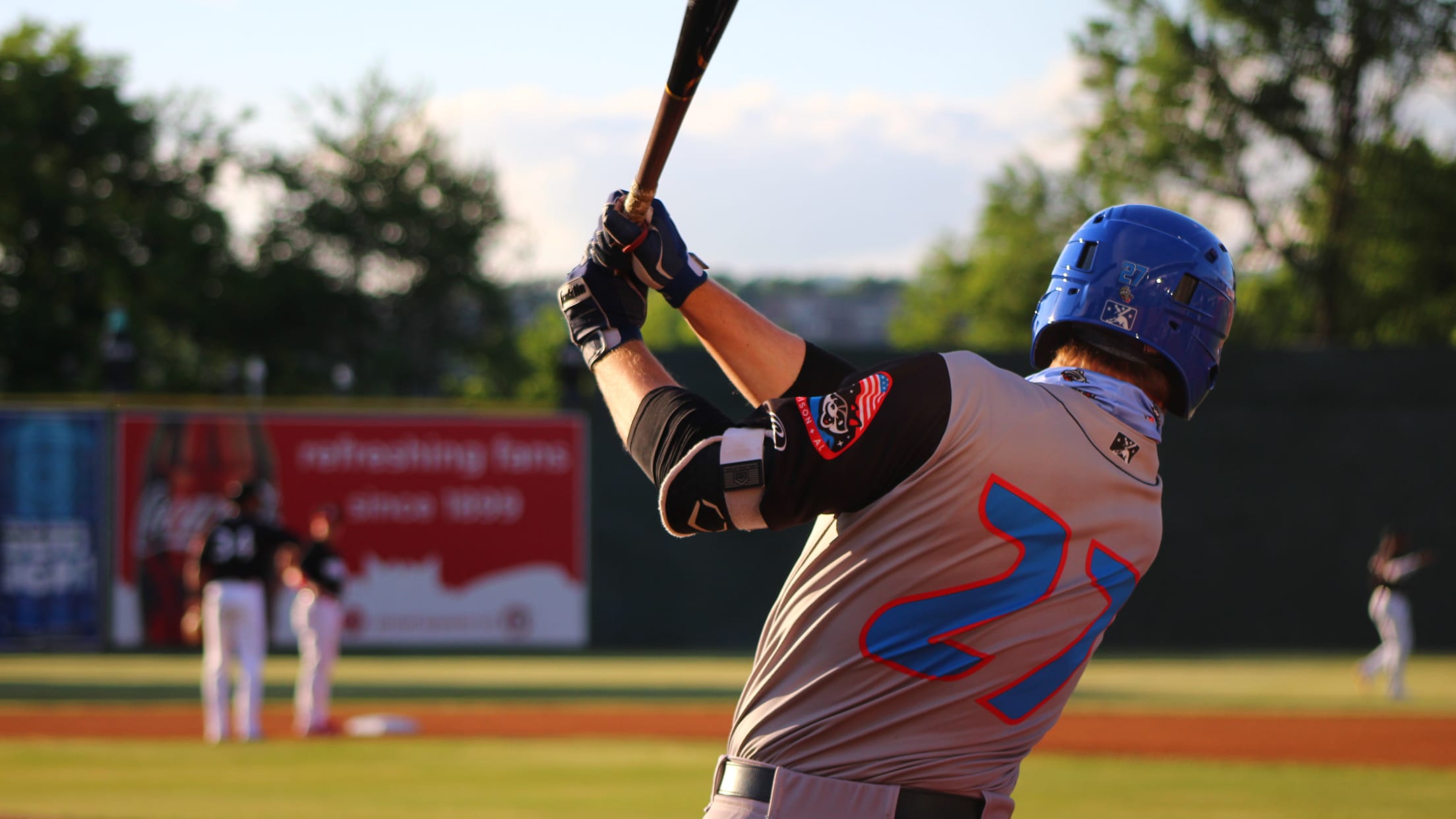 On a historic night 972 days after their name was first unveiled to the public, the Rocket City Trash Pandas suffered a 6-1 loss to the Chattanooga Lookouts in the inaugural game in franchise history on Wednesday night at AT&T Field. The night of firsts began quickly for the visiting
Roundup: White Sox invite Vaughn to camp
Cardinals, Angels also bringing Top-100 talents to Spring Training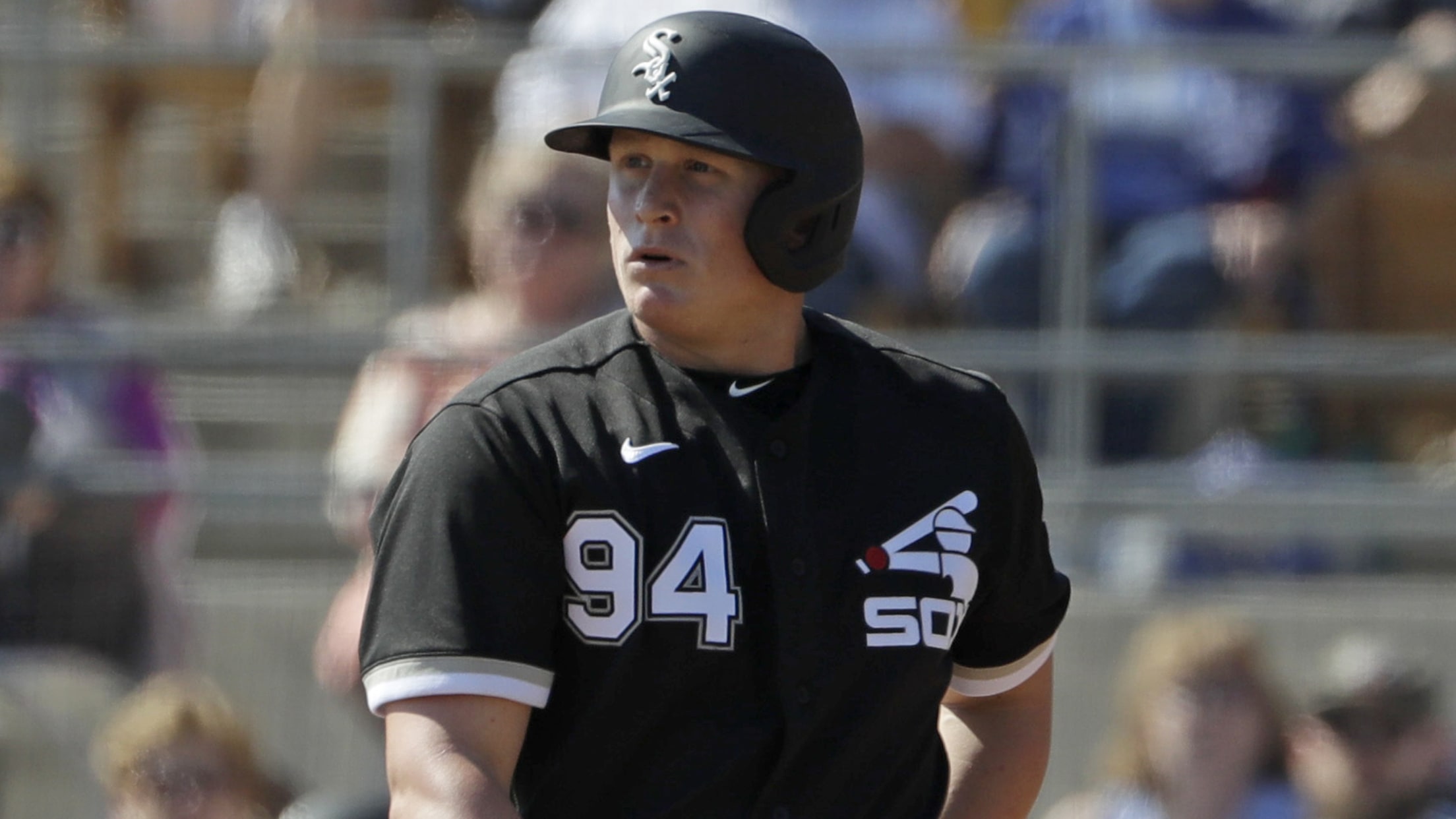 The White Sox addressed their rotation, bullpen and outfield situation by adding Lance Lynn, Liam Hendriks and Adam Eaton this offseason. Their biggest opening might be at the designated hitter spot. They'll get a closer look at one talented internal option very soon. No. 14 overall prospect Andrew Vaughn is