Miller Dominates with 14 Ks in Travs Win
Right-hander records the most strikeouts by a Trav since 2019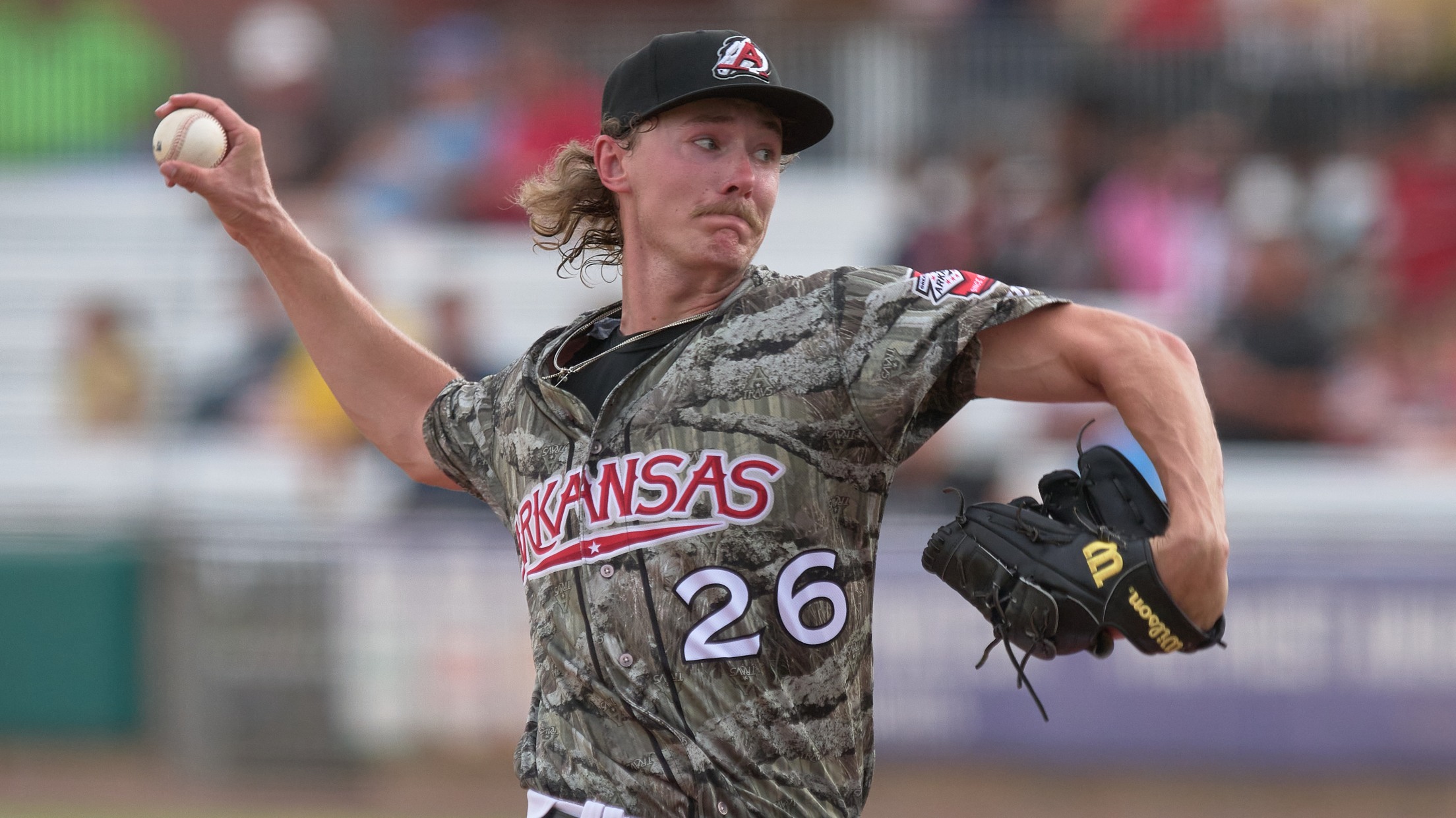 North Little Rock, AR—Bryce Miller was perfect for five innings and struck out a career-high 14 over seven frames in an 8-2 win for the Arkansas Travelers over the Corpus Christi Hooks. The 14 strikeouts were the most by a Traveler since Nabil Crismatt struck out 14 on July 10,
Kolek, 3 Relievers Shutout Tulsa
Travs have won four of five in the series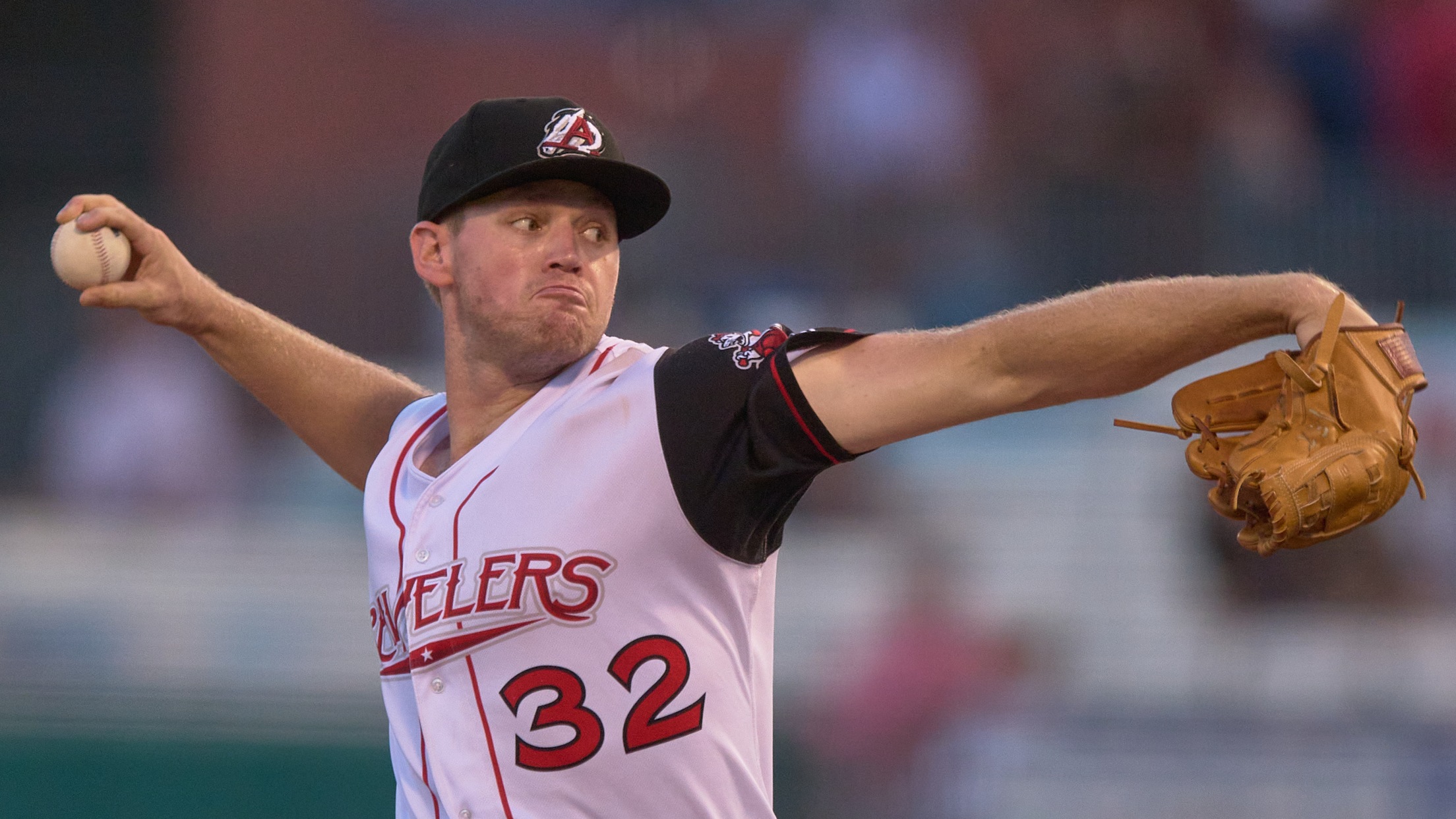 North Little Rock, AR—Stephen Kolek dealt six shutout innings and teamed with three relievers on a five-hit shutout and the Arkansas Travelers blanked the Tulsa Drillers, 2-0. Kolek battled around eight base runners but struck out seven and induced three double plays. Blake Weiman, Dayeison Arias and Collin Kober (Save)
Dollard Wins 12th Behind Four Homers
Collin Kober gets final four outs in one-run win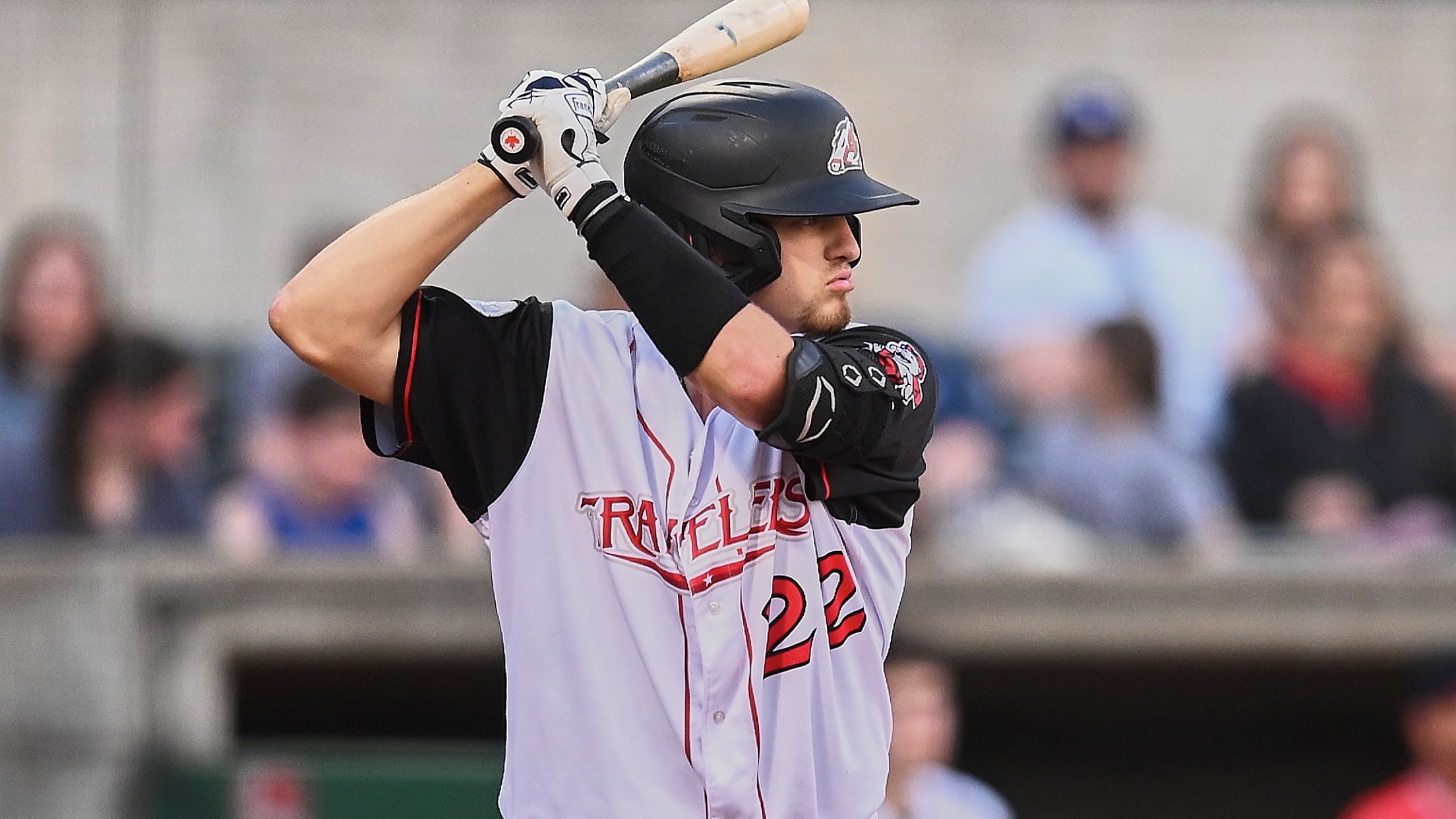 North Little Rock, AR—The Arkansas Travelers hit four home runs and Collin Kober secured a four out save in a 7-6 win over the Springfield Cardinals on Wednesday night. All seven of the Travs runs were the direct result of the four taters. Kober's heroic save made a winner of
Clutch Rizzo and Outstanding Pitching Lead Travs To 2-1 Win
Travs take series that included four game decided by one run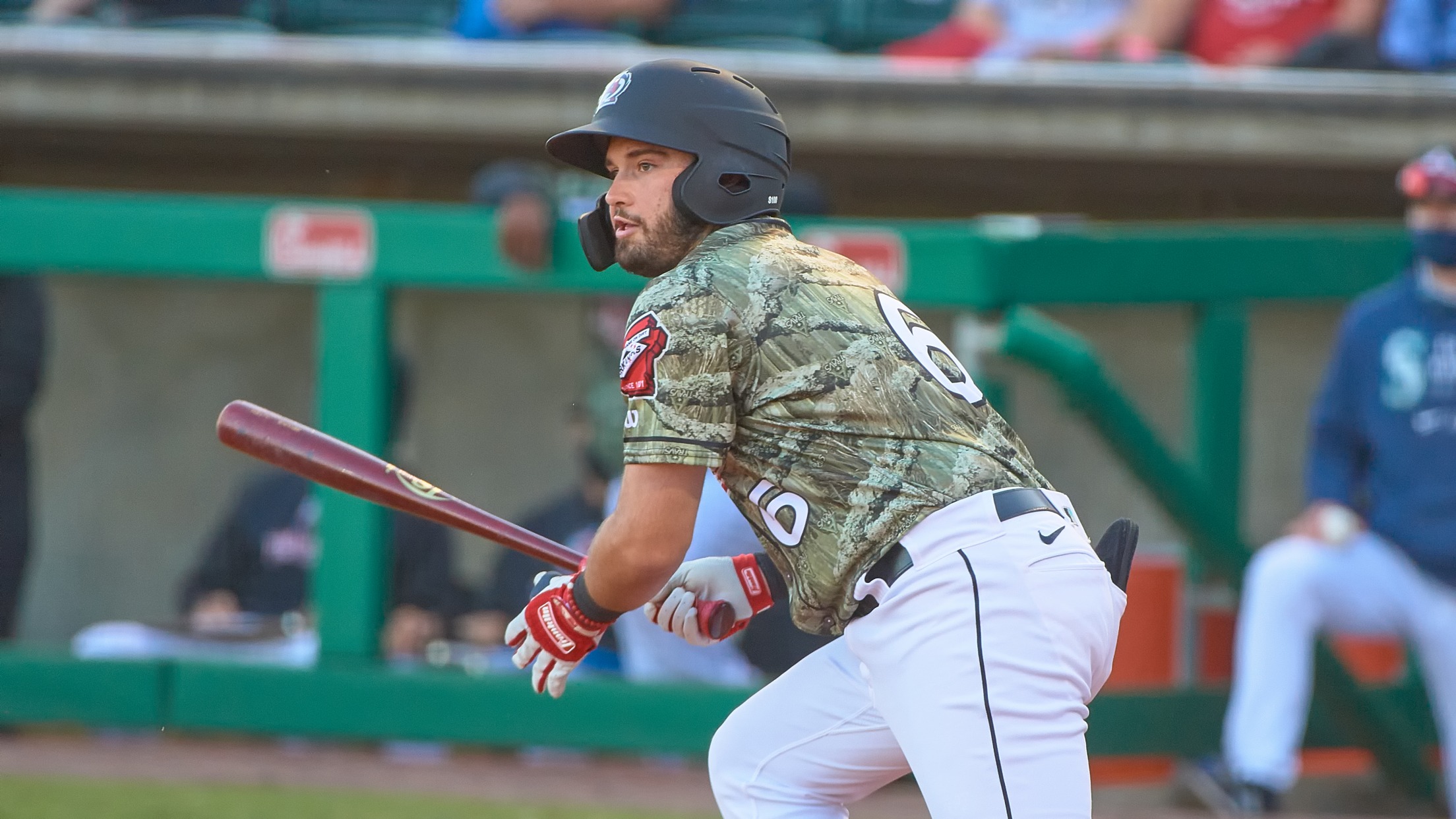 North Little Rock, AR—Joe Rizzo delivered a clutch two-run double and the Arkansas Travelers held down the league's top offense in a 2-1 win on Sunday afternoon at Dickey-Stephens Park. Tyler Driver, making a spot start after joining the club up from High-A Everett earlier in the day, threw six
Arkansas Defeats Wichita, 5-2
Travs end six game losing streak with victory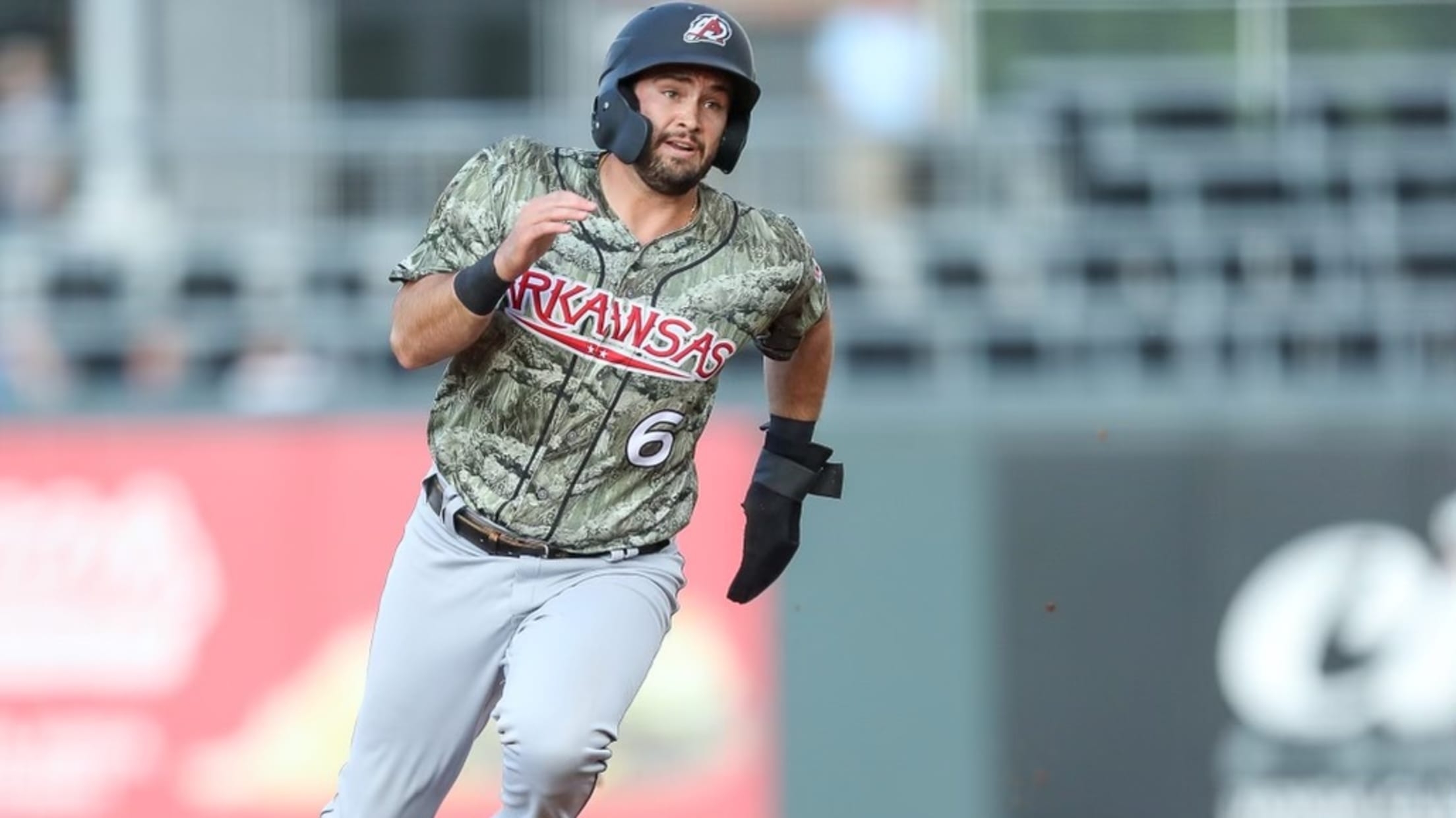 Wichita, KS—The Arkansas Travelers got started quickly with two runs in the first inning and never looked back on their way to a 5-2 win over the Wichita Wind Surge on Wednesday night. The victory ended a six game losing slide for the Travs. Never trailing in the game, Arkansas
2018 In Review
A Year of Strikeouts, Home Runs, and a Near Miss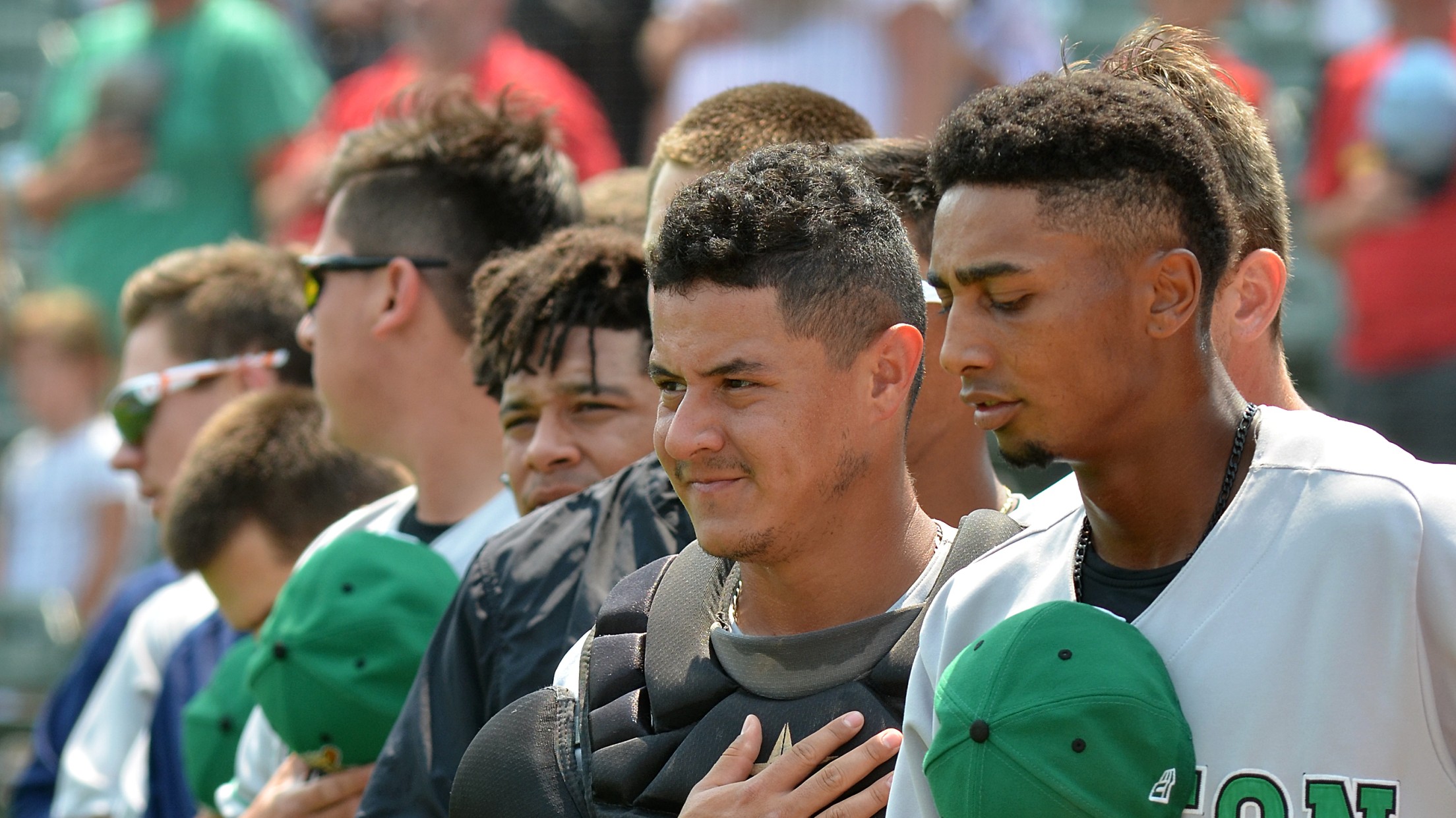 Clinton, IA (September 17, 2018) - Another summer has come and gone and with it the 63rd season of baseball for the Clinton LumberKings in the Midwest League. Looking back on the 2018 campaign, the LumberKings fit the trend throughout professional baseball of home runs and strikeouts, a combination that
Collin Kober promoted to Modesto
LumberKings All-Star earns call up to High-A Modesto Nuts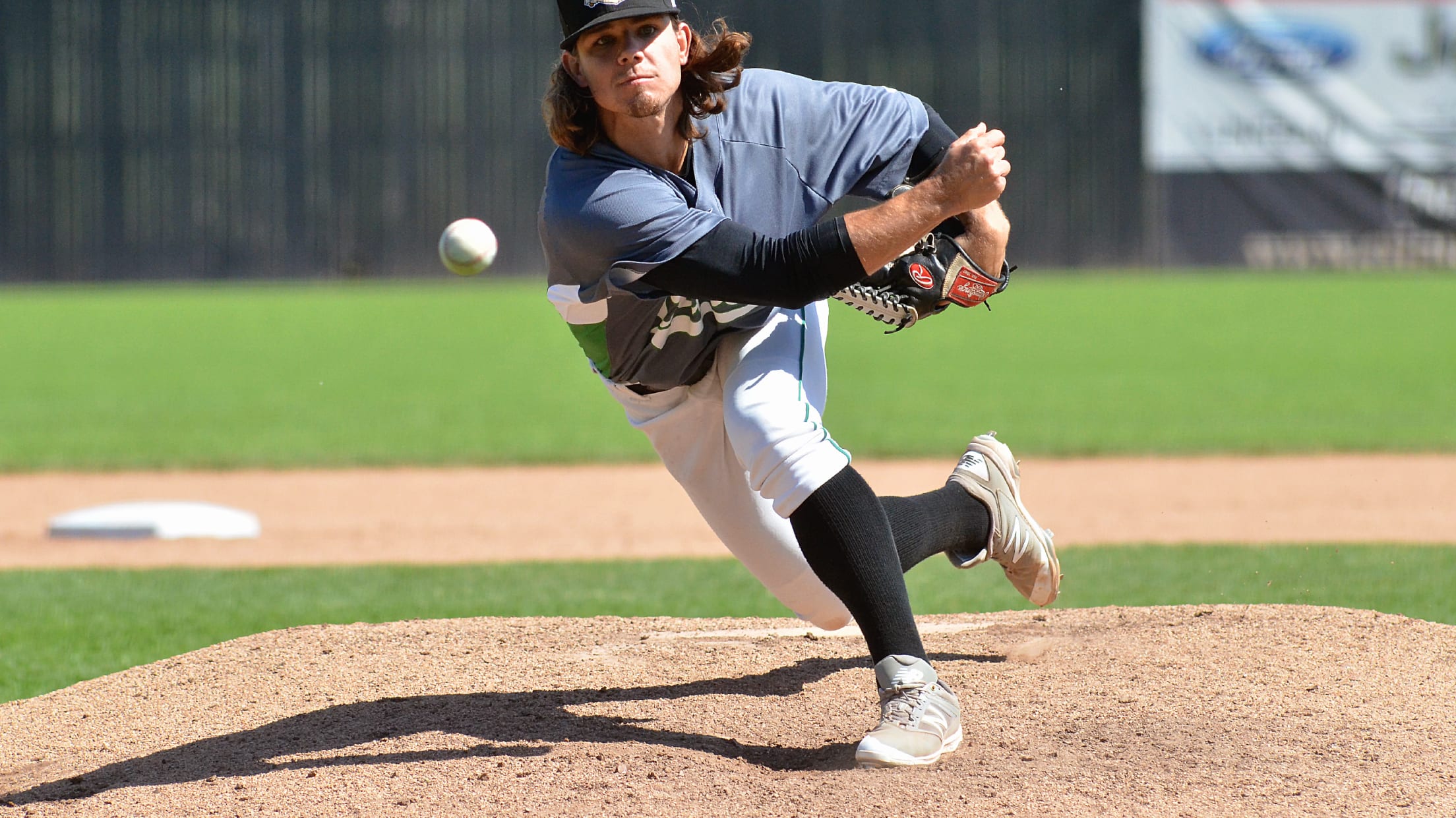 Clinton, IA (July 28, 2018) - Clinton LumberKings all-star Collin Kober has earned a promotion to the High-A Modesto Nuts of the California League. In Conjunction with the Seattle Mariners, the LumberKings will also be assigning left-handed pitcher Steven Moyers to the Triple-A Tacoma Rainiers and receiving right-handed pitchers Joey Gerber
LumberKings take a pair for third straight
Clinton tops TinCaps, 7-5 and 4-2 to take third straight series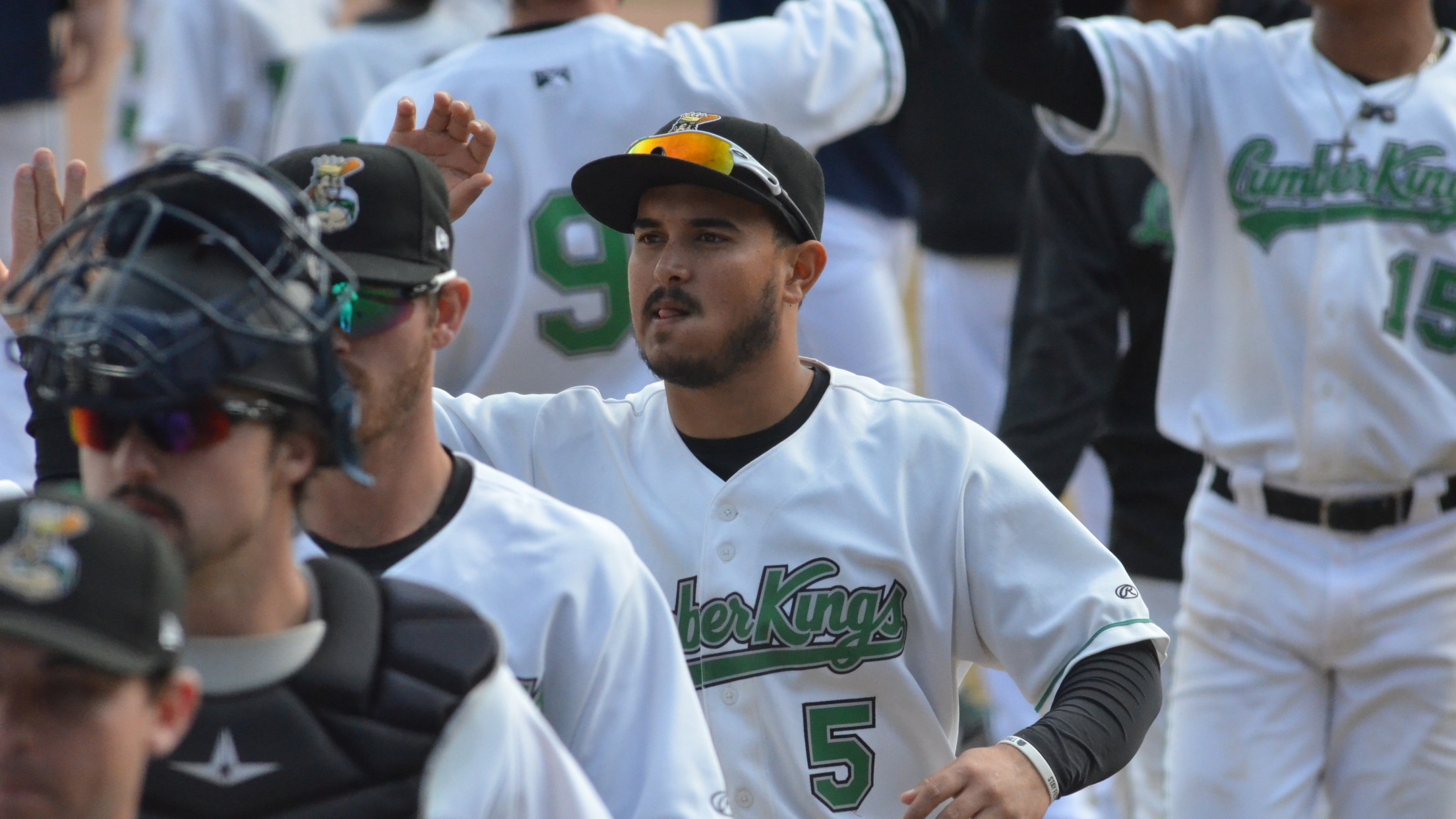 Fort Wayne, IN (July 22, 2018) - The Clinton LumberKings collected their third straight series win with a pair of wins against the Fort Wayne TinCaps on Sunday afternoon at Parkview Field. Clinton (17-12, 56-43) took the first game, suspend on Saturday night, 7-5 before dropping Fort Wayne (13-16, 45-53) 4-2
Costello and Larsen homer in Clinton 4-1 win
LKings pitching strikes out 14 in series opening win over Lugnuts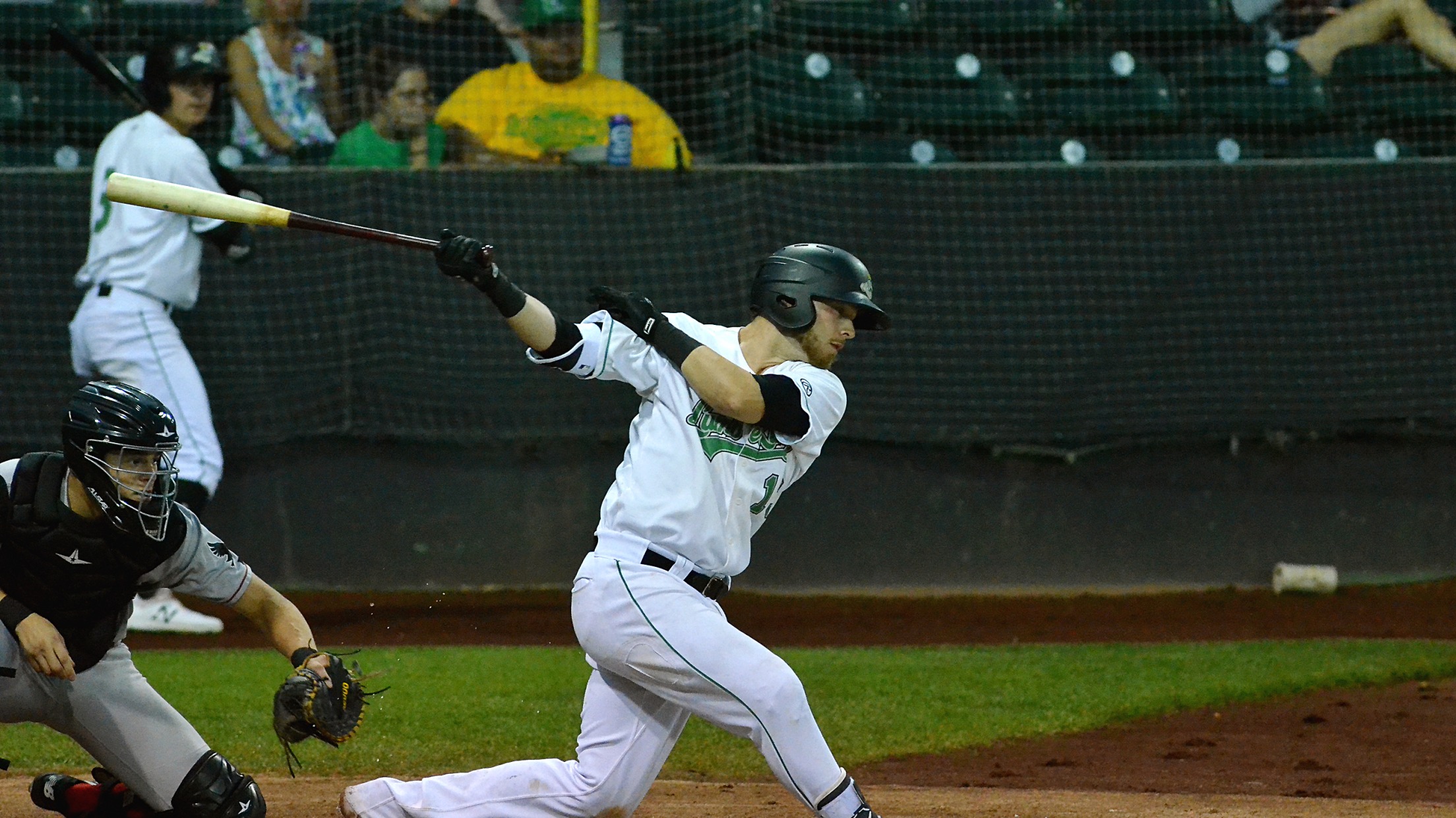 Clinton, IA (July 14, 2018) - Home runs by Ryan Costello and Jack Larsen were the difference on Saturday night at Ashford University Field as the Clinton LumberKings dropped the Lansing Lugnuts 4-1. LumberKings (11-11, 50-42) pitching made the pair of home runs stand up as they combined to strikeout 14
Clinton drops Timber Rattlers in 10 innings
Larsen returns to lineup and homers in 9-7 10 inning win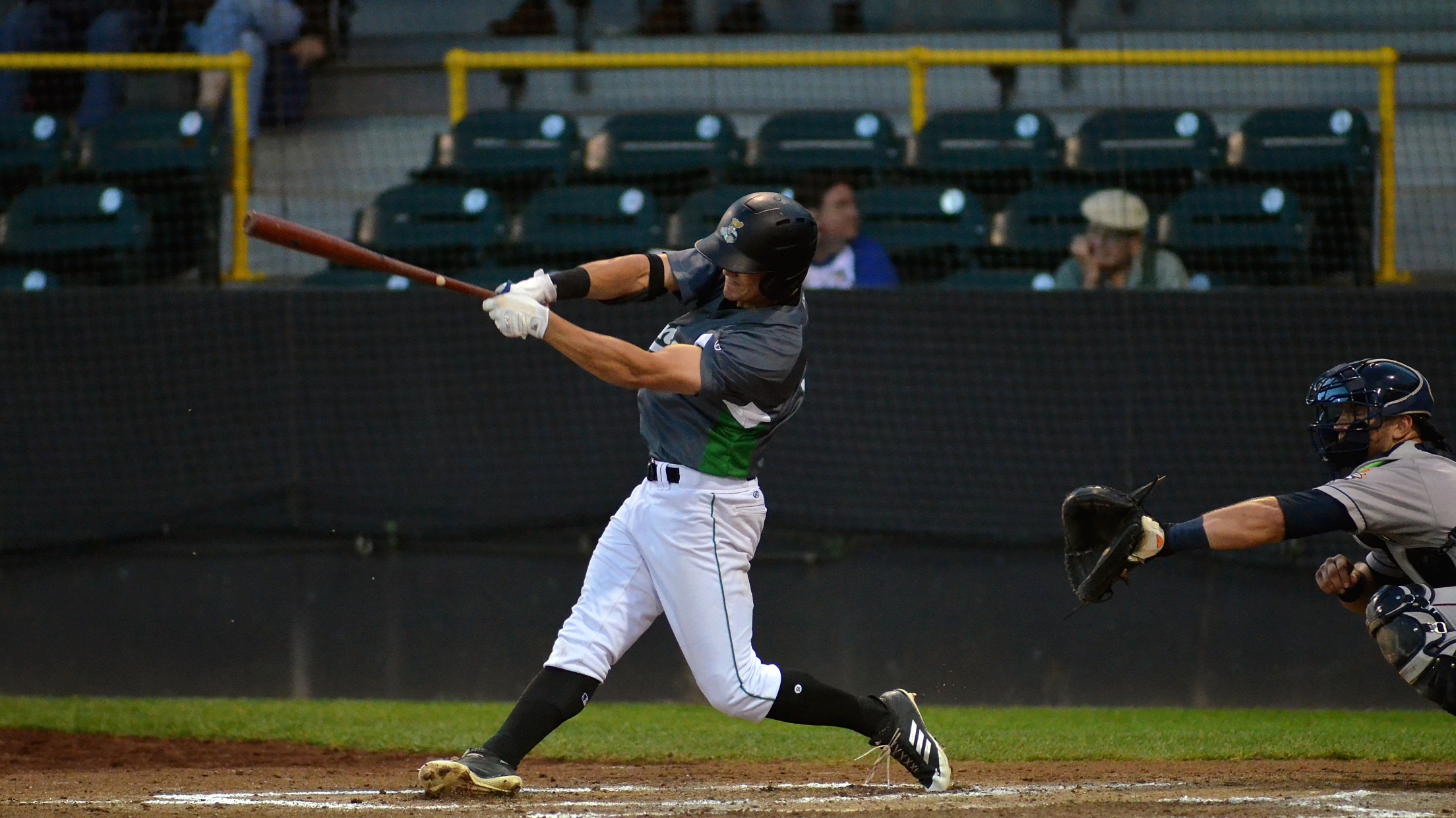 Grand Chute, WI (June 29, 2018) - Jack Larsen homered in his first at-bat back from the disabled list in the Clinton LumberKings 9-7, 10 inning, win over the Wisconsin Timber Rattlers on Friday night at Neuroscience Group Field. LumberKings (6-3, 45-34) batters tallied 15 hits against five different Timber
Adams goes deep & LumberKings hold on
Clinton pitching strikes out 15 in 5-4 win over Burlington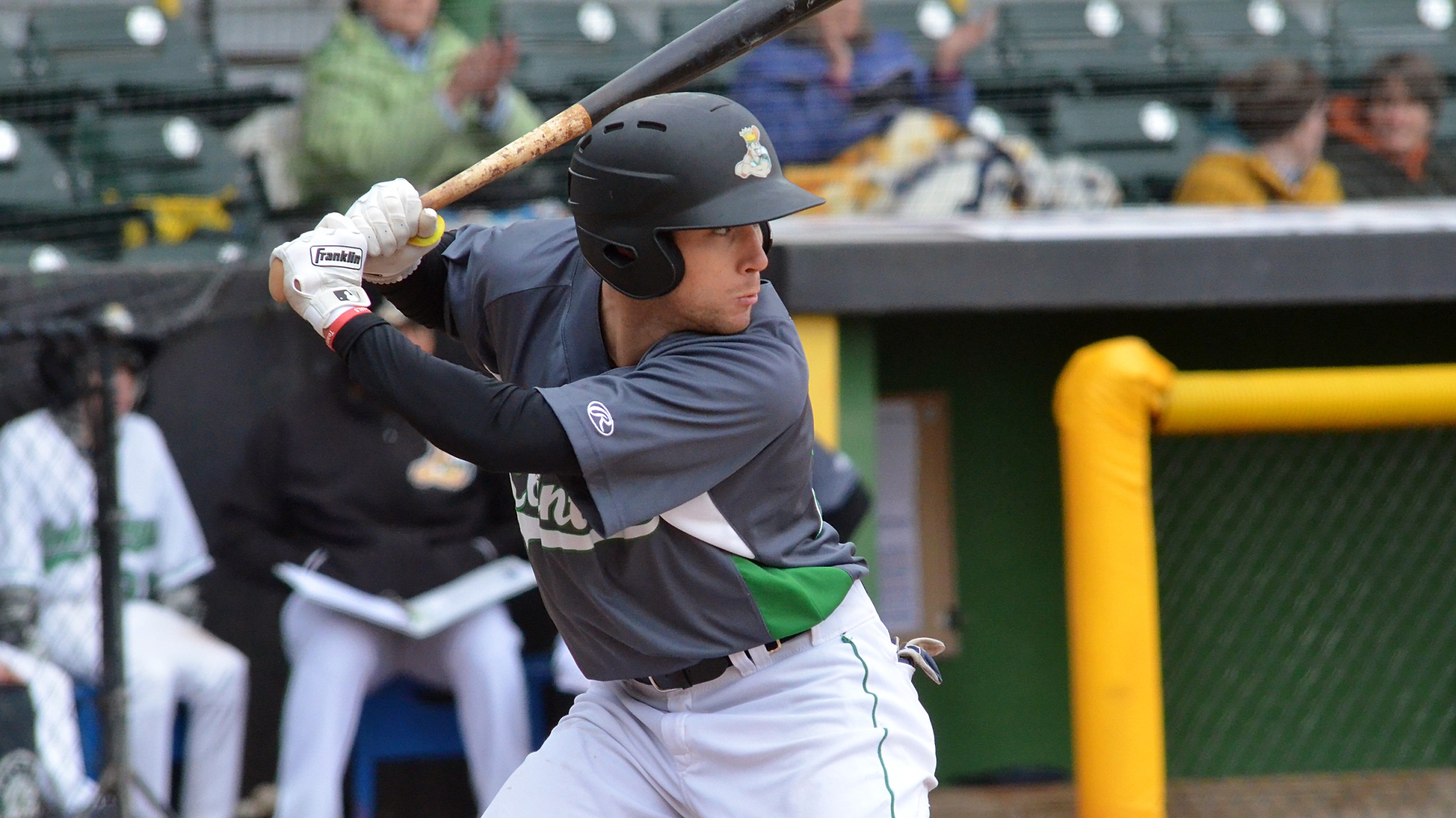 Clinton, IA (June 26, 2018) - Johnny Adams homered and Clinton LumberKings pitching combined to strikeout 15 in a 5-4 win over the Burlington Bees on Tuesday night at Ashford University Field. The LumberKings (4-2, 43-33) led from after the first inning and then held on against the Bees (1-5, 31-44)
LumberKings sweep twin bill to open second half
Clinton takes game one 5-4 in extras; wins game two 5-3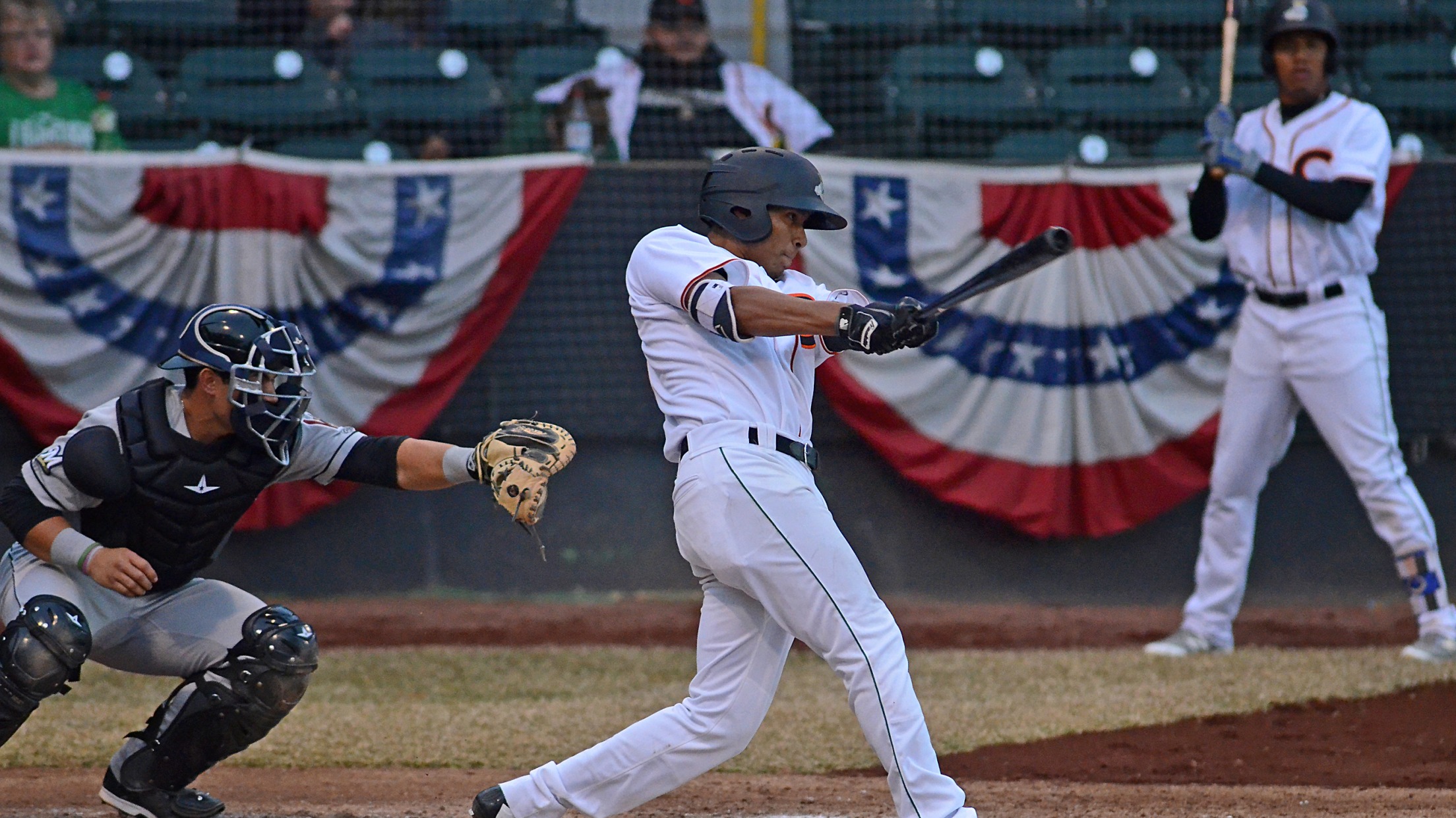 Clinton, IA (June 22, 2018) - For the second time this season the Clinton LumberKings swept both ends of a doubleheader from the Kane County Cougars; taking game one 5-4 in eight innings and game two 5-3 in the regularly scheduled seven-inning contest. Dimas Ojeda drove home the tying and winning
Costello's slam wins it in the 9th!
Beloit, WI (June 16, 2018) -Ryan Costello homered twice and drove in six as the Clinton LumberKings came from behind to drop the Beloit Snappers 8-5 on Sunday afternoon at Harry Pohlman Field. Costello ends the first half leading the LumberKings (39-31) in home runs with 12 after his second
Jack Larsen, Ryan Costello, Ryne Inman, & Collin Kober named to All-StarTeam
4 LKings to represent West in Midwest League All-Star Game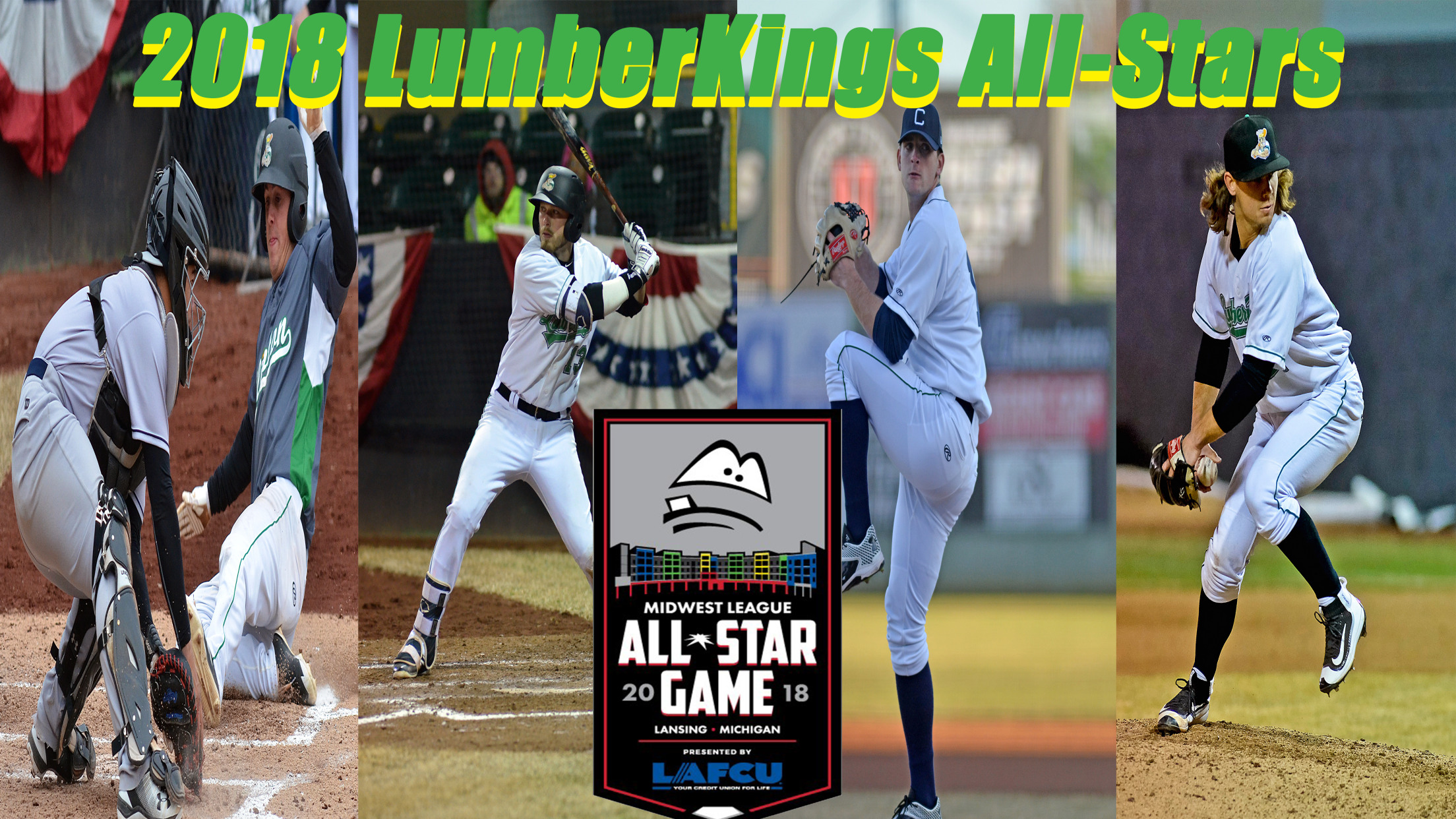 Clinton, IA (June 6, 2018) - The Clinton LumberKings will be a well-represented team at the 54th Midwest League All-Star Game this year on Tuesday, June 19th in Lansing. Outfielder Jack Larsen, infielder Ryan Costello, and pitchers Ryne Inman, and Collin Kober will represent Clinton on the Western Division All-Star team,
Extra inning win in come from behind fashion
Down to their final out Clinton rallies to take series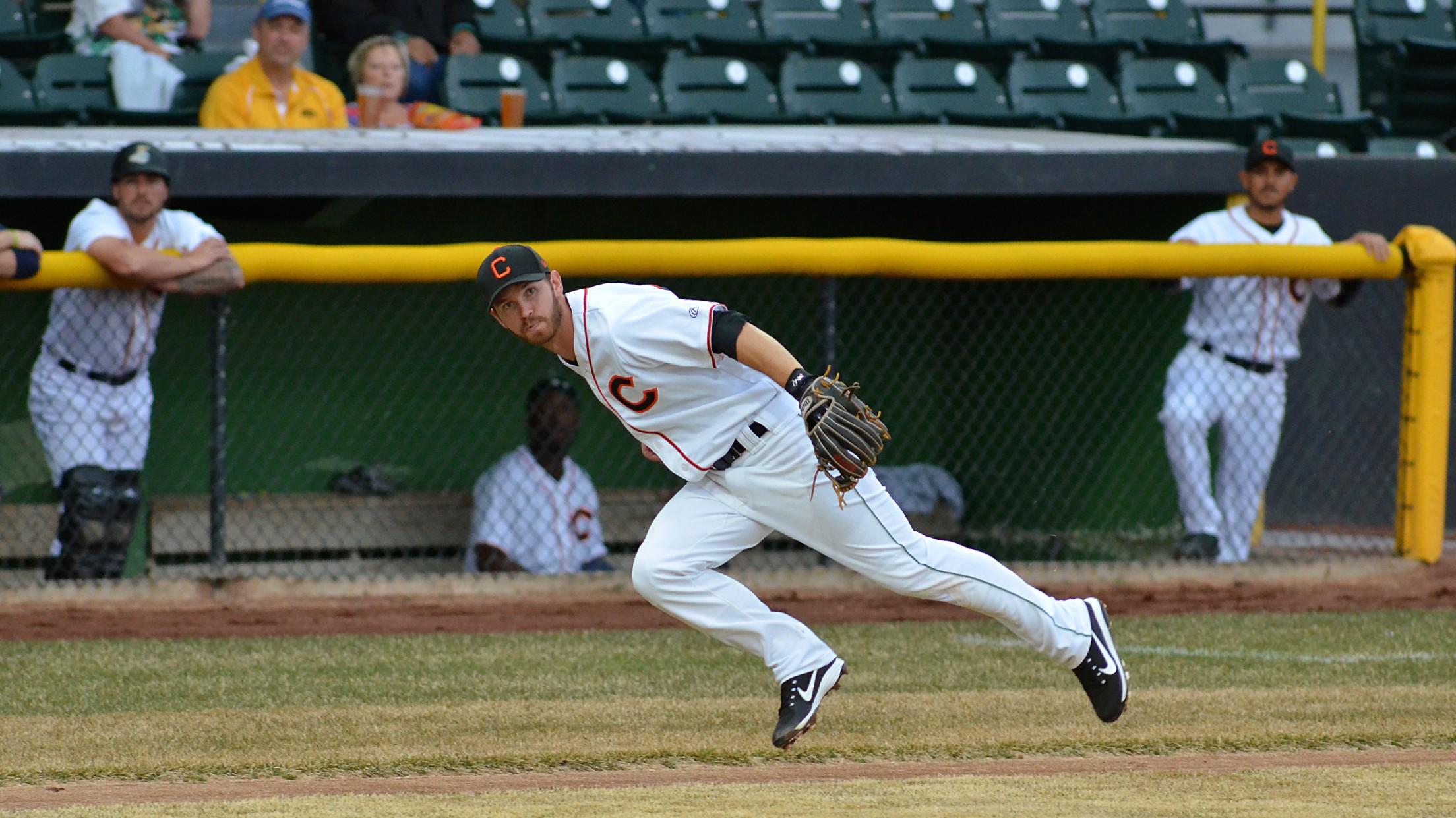 Cedar Rapids, IA (May 28, 2018) - In their third straight extra inning game of the series the Clinton LumberKings came from behind for a Monday afternoon Memorial Day win 4-3 in 10 innings to drop the Cedar Rapids Kernels at Veterans Memorial Stadium at Perfect Game Field. The win
Extra inning winner from South Bend
LumberKings top Cubs 8-7 in 11 innings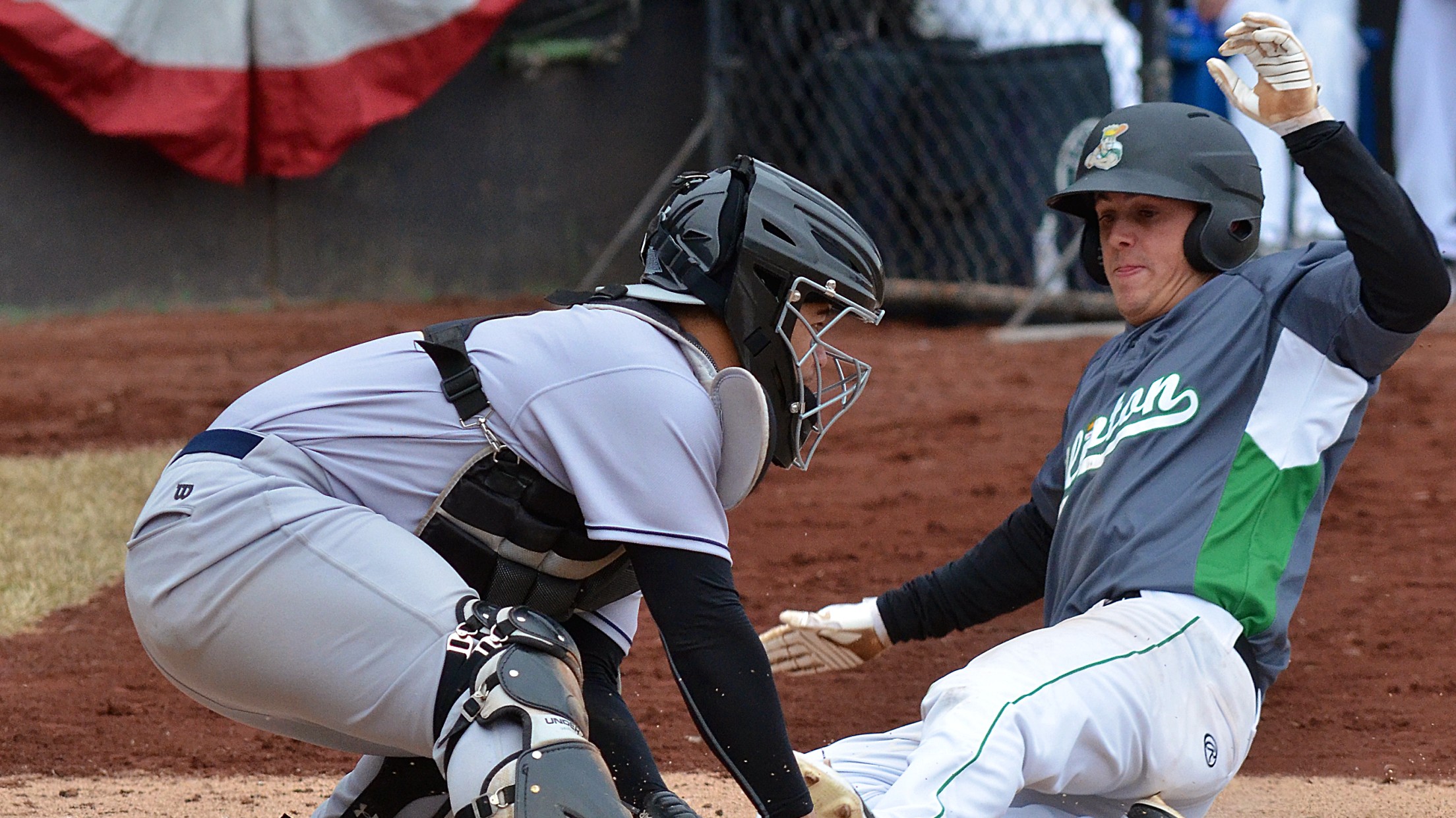 South Bend, IN (May 10, 2018) - In the longest game of the season, by innings played, the Clinton LumberKings topped the South bend Cubs 8-7 in 11 innings on Thursday night at Four Winds Field.The game settled into in a pitcher's duel through the first six innings. LumberKings (18-12)
Win streak runs to five games on comeback win
Ryan Costello homers for second straight night in 5-4 win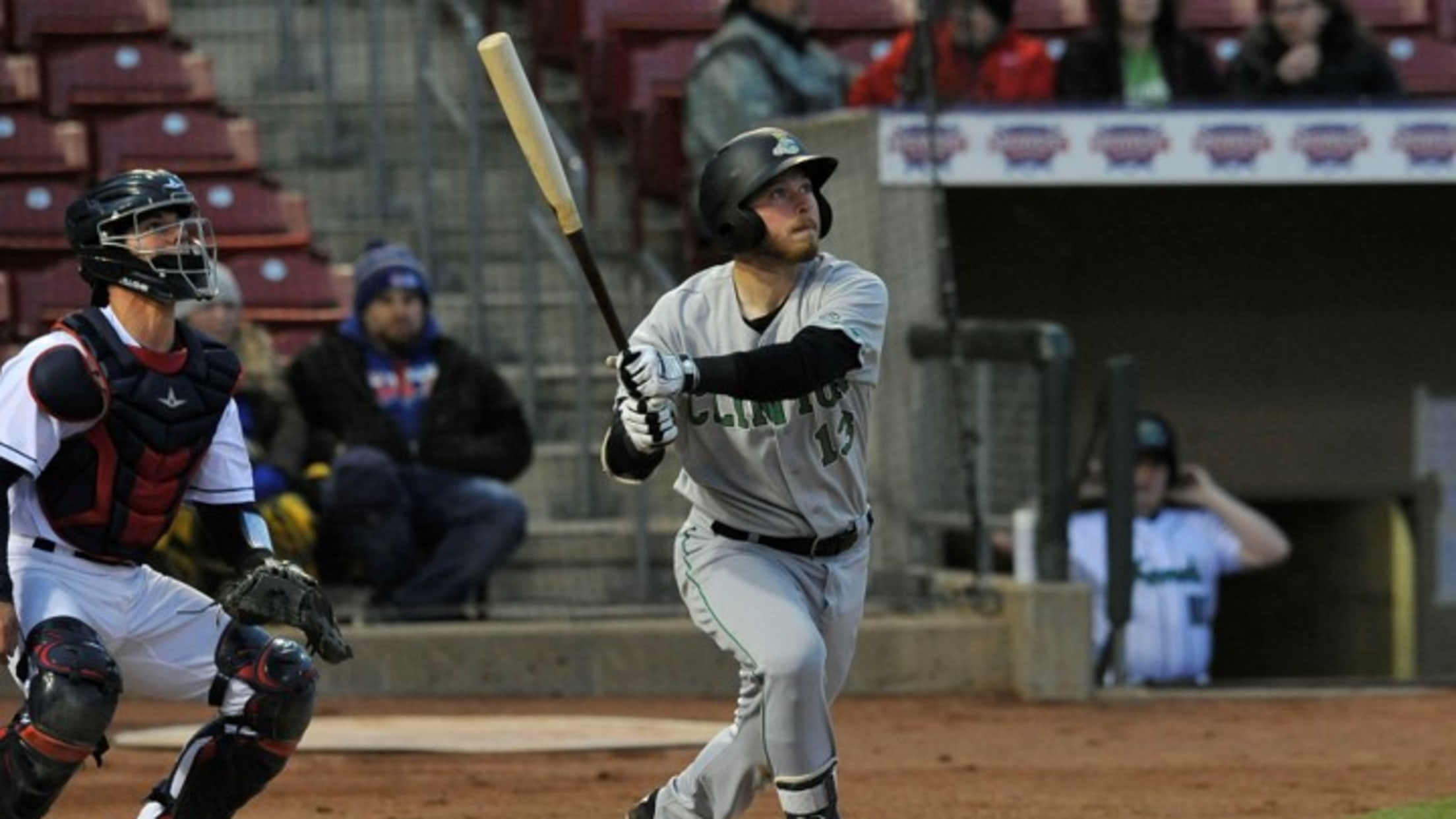 Clinton, IA (April 21, 2018) - A come from behind effort by the Clinton LumberKings stretched their season long winning streak to five games as they dropped the Beloit Snappers 5-4 on Saturday night at Ashford University Field. Ryan Costello led the way for Clinton with a 3-for-4 night at