Rosario completes Patriots' first affiliated cycle
Yankees outfield prospect ties career high with four hits, four RBIs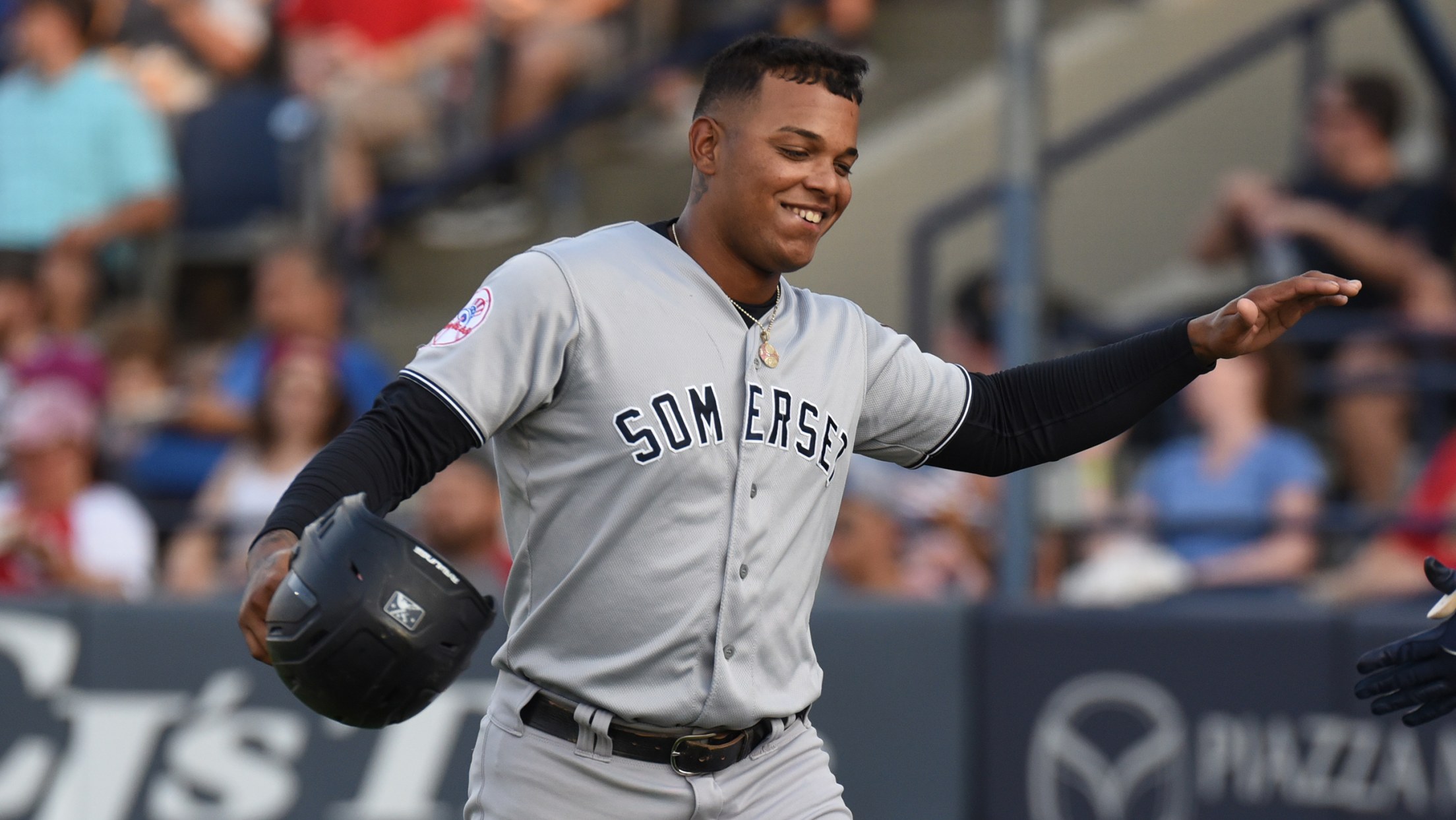 The Yankees-Red Sox rivalry extends to the Minors, and having played for both organizations, Jeisson Rosario was the ideal player to spice things up. Facing his former team, the Yankees outfield prospect hit for the cycle during Double-A Somerset's 12-11 loss to Portland on Sunday afternoon at Hadlock Field. It
Hickory hurlers combine for 10-inning no-no
Quartet of Crawdads toss franchise's first no-hitter since 2013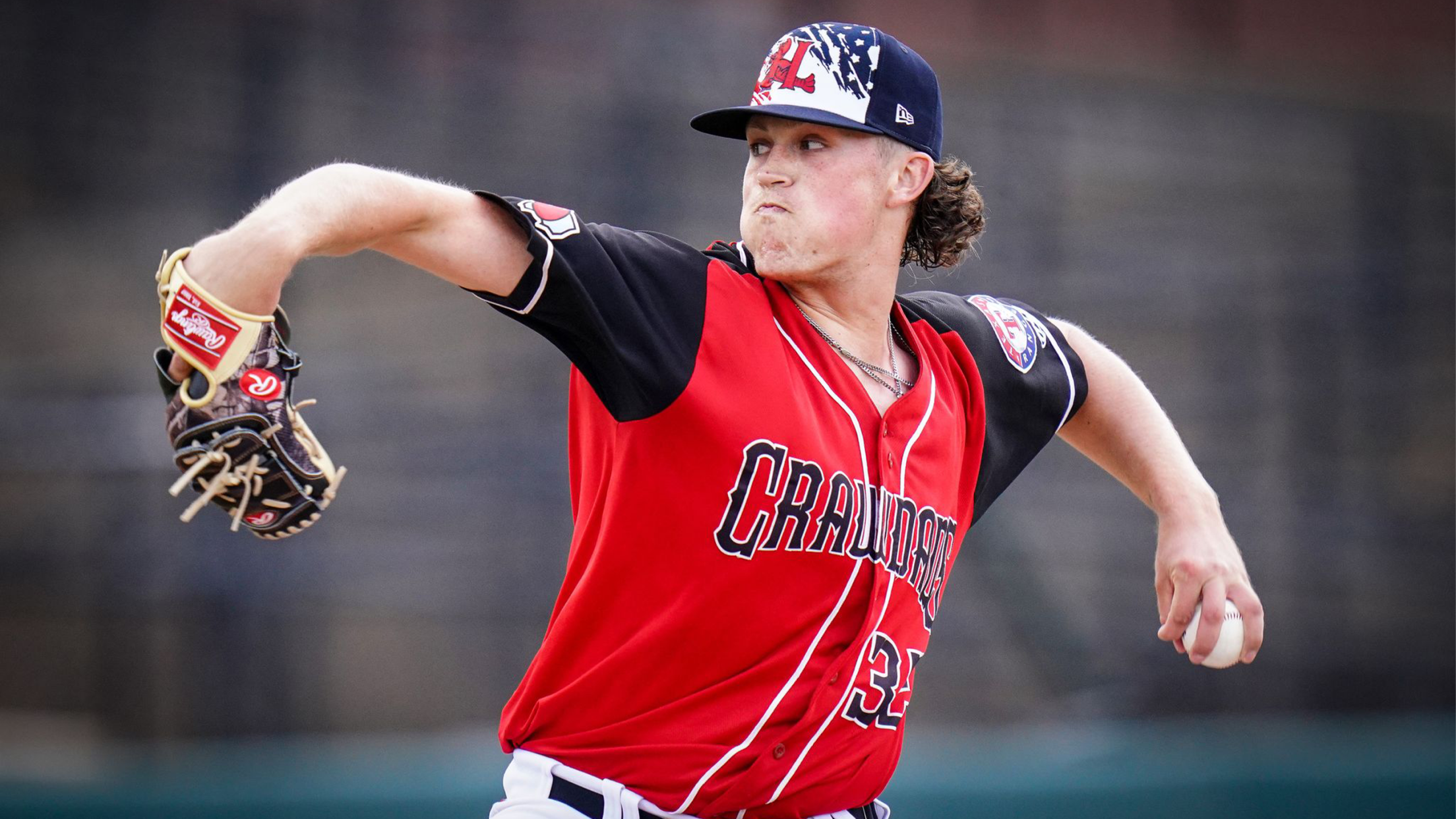 It took an extra frame, but High-A Hickory made history for the first time in nearly a decade. After breaking through with four runs in the 10th inning, the last of four Crawdads pitchers closed the door on a no-hitter in Hickory's 4-0 victory against Bowling Green on Saturday night.
Krook brings perfecto into 8th for RailRiders
The left-hander tossed five perfect frames his last time out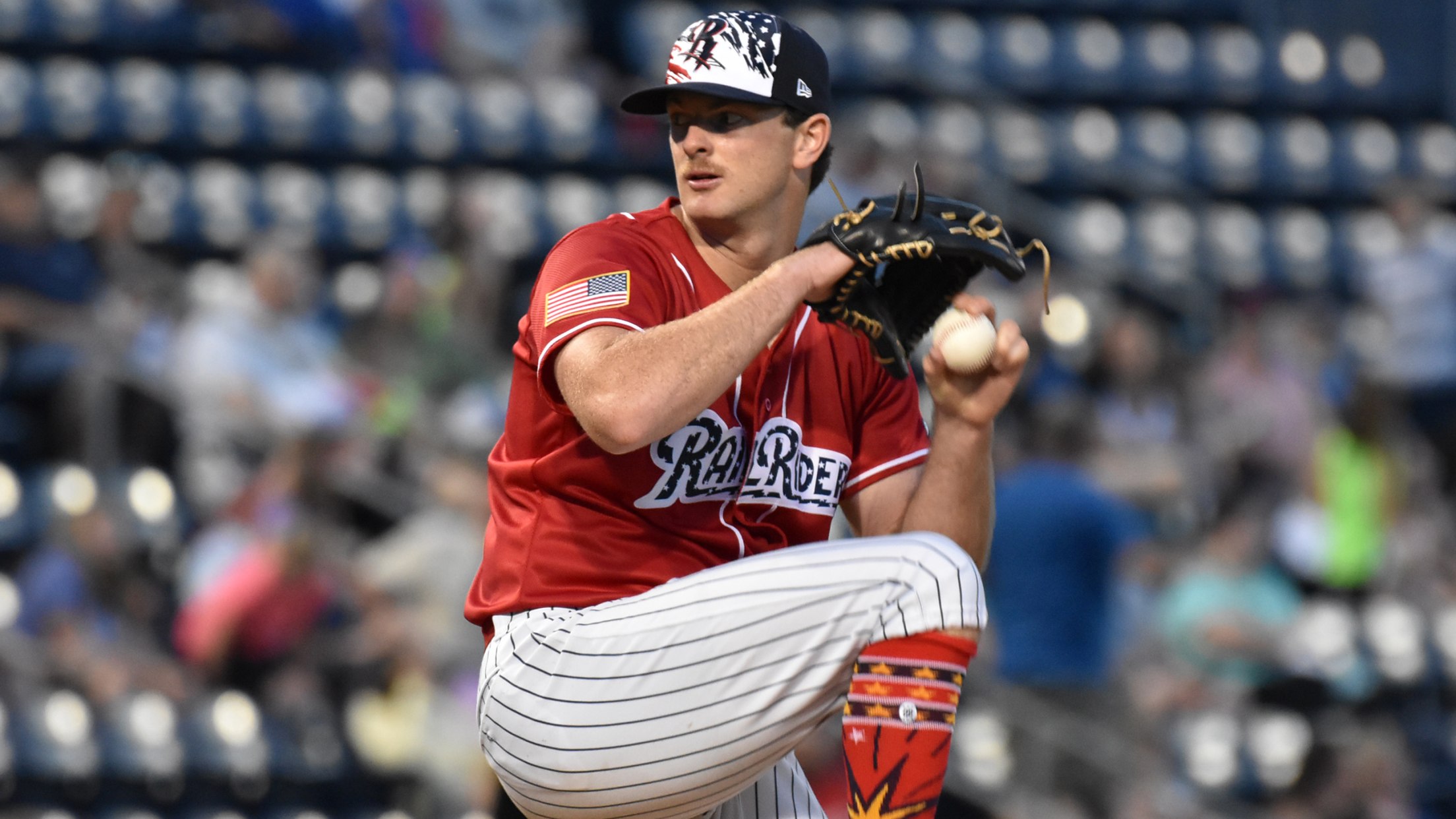 After tossing five perfect frames his last time out, Matt Krook flirted with baseball immortality on Friday. The left-hander took a perfect game into the eighth inning before yielding an infield single with two outs in the frame en route to setting the table for Triple-A Scranton/Wilkes-Barre's 8-1 victory over
Missions pitch in to support Uvalde community
Game-worn high school jerseys auctioned for families of tragedy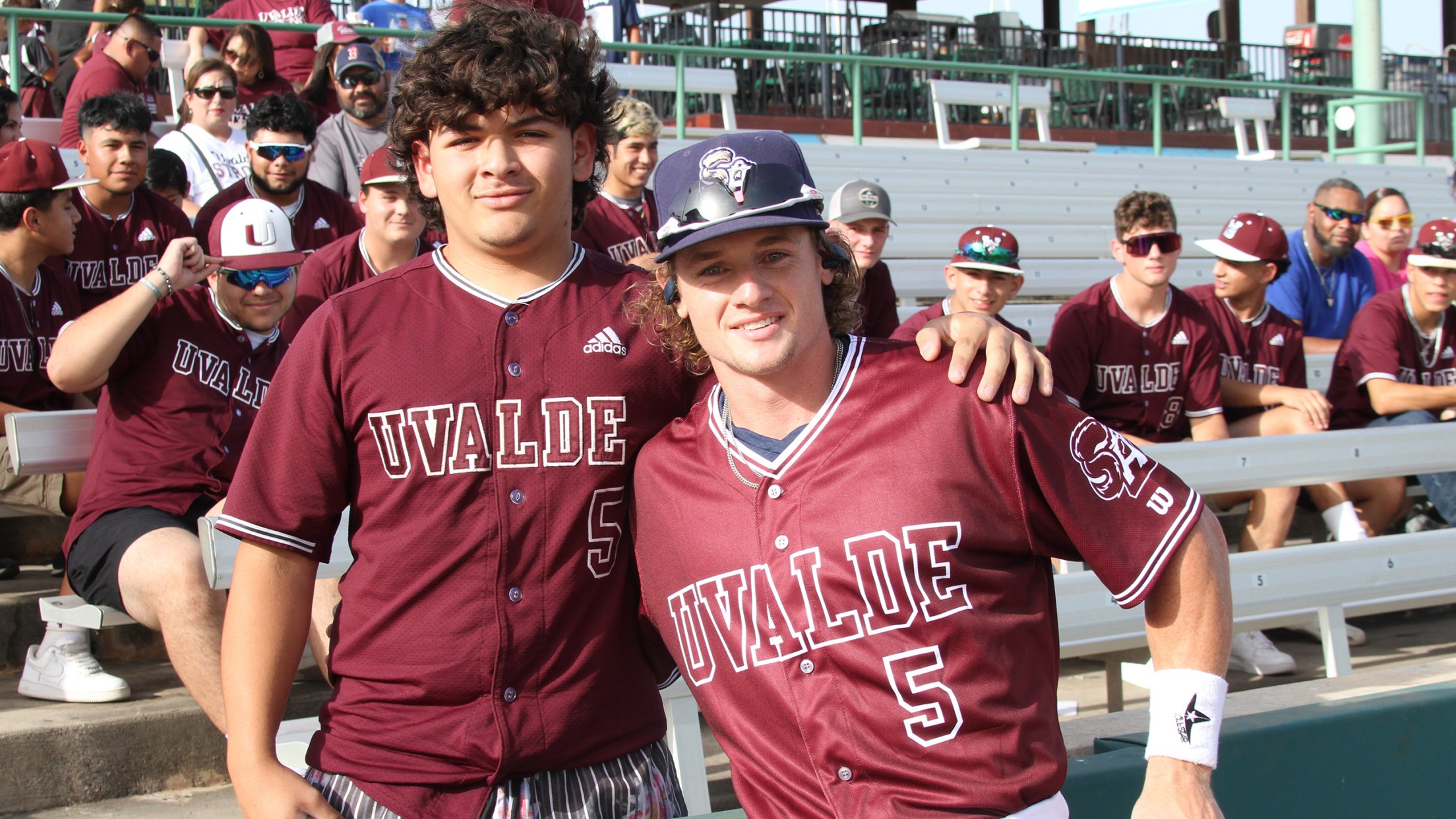 Last month's shooting at Robb Elementary School in Uvalde, Texas, that took the lives of 19 students and two teachers shook the United States to its core. Yet a byproduct of evil inevitably leads to an outpouring of love, support and kindness -- all needed to begin the healing. Sports,
Quakes' Quiroz clobbers three home runs
Dodgers prospect collects six RBIs, four hits in career-high effort
Nelson Quiroz enjoyed hitting his first homer in nearly three years so much he decided to do it again. And then again. The Dodgers prospect went deep three times during his four-hit, six-RBI performance as Single-A Rancho Cucamonga rolled past Stockton, 15-3, on Sunday afternoon at Banner Island Ballpark. Quiroz
Louisville's Okey hits for the cycle
The backstop claims the seventh cycle in Bats history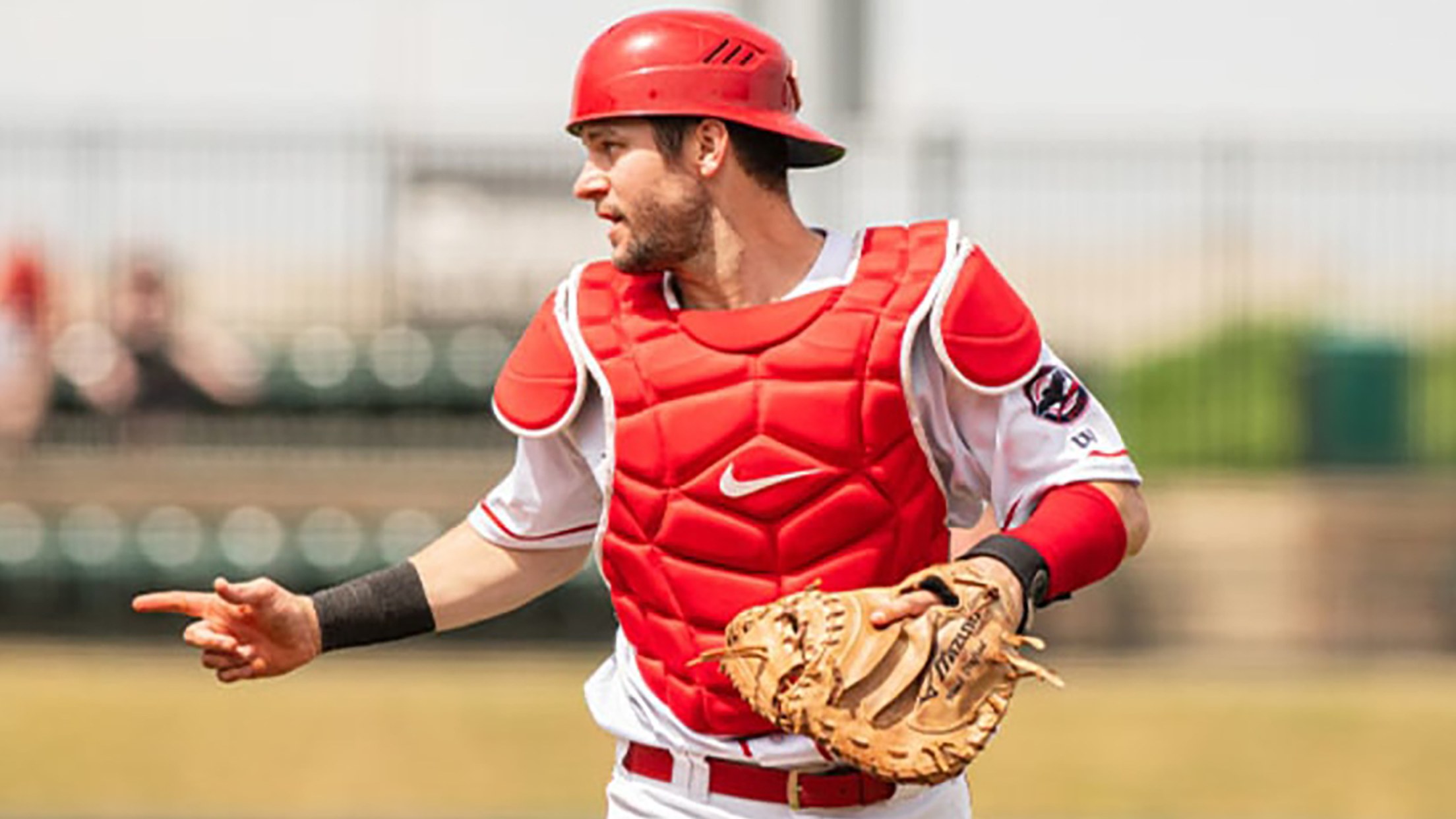 Chris Okey already had a single, a home run and a triple in the game when he was on-deck with two outs in the ninth inning on Saturday night. The backstop had already driven in three runs and scored twice, and Triple-A Louisville had a sizeable lead on the scoreboard.
Loons notch first triple play of the year
Five Great Lakes players combine to achieve the feat in wild fashion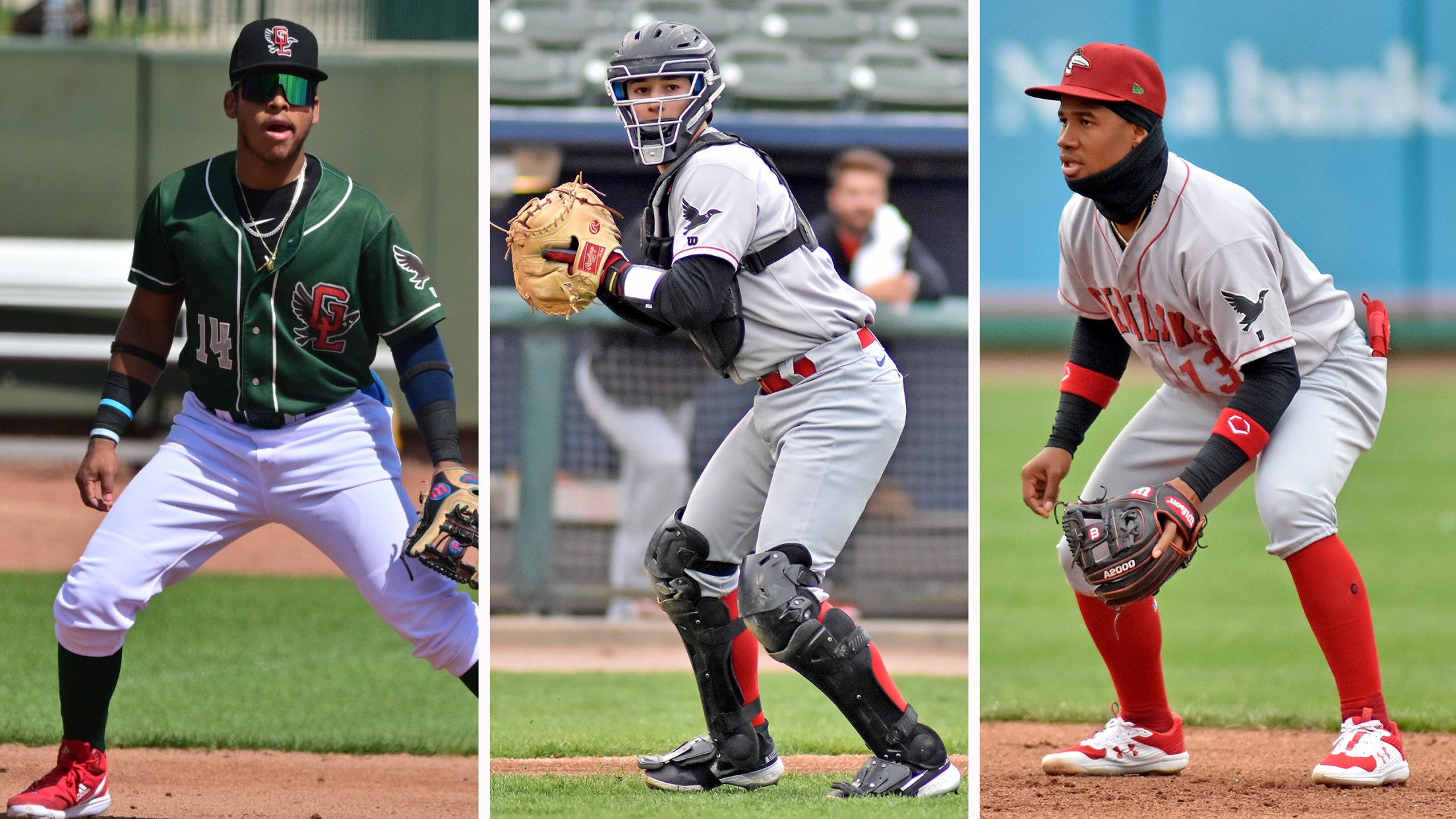 It's been 60 days since the Minor League season kicked off, and if you're a fan of milestones, you haven't been disappointed so far. There have been multiple three-homer games by prospects, many exciting no-hitters across the league and a few cycles also sprinkled in to this point. However, the
Mercedes is magic in first AquaSox no-hitter
M's prospect strikes out career-high 10 in dominant performance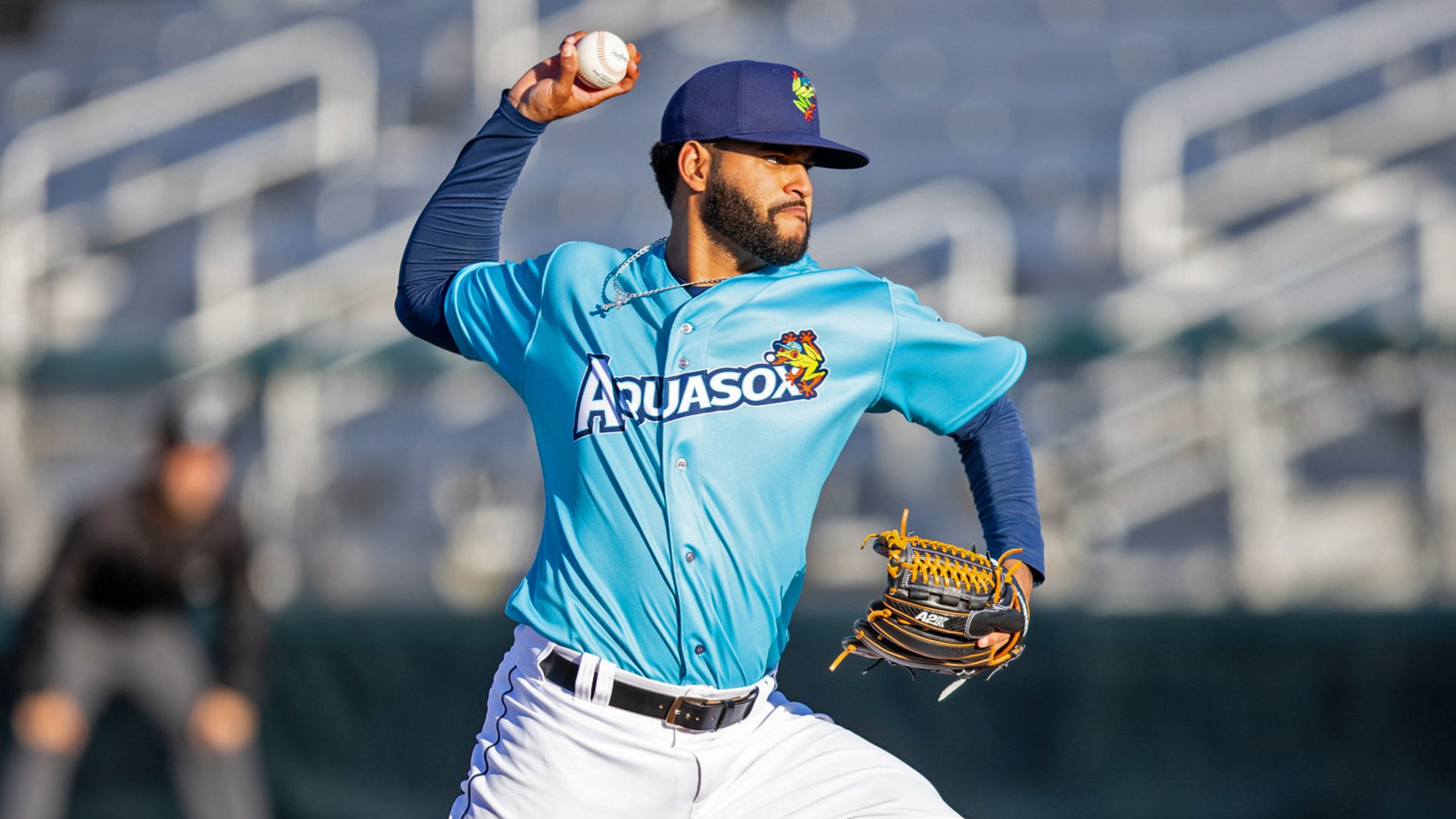 After nearly 30 years and 2,059 regular-season games, High-A Everett finally has a no-hitter to call its own. Juan Mercedes struck out a career-high 10 to complete the seven-inning gem against visiting Eugene, 5-0, on Tuesday night. The no-no was the 12th in the Minors this season and the third
Stowers, Gorski, Nootbaar tally trifecta of trifectas
Tides, Redbirds, Grasshoppers outfielders all belt way to milestone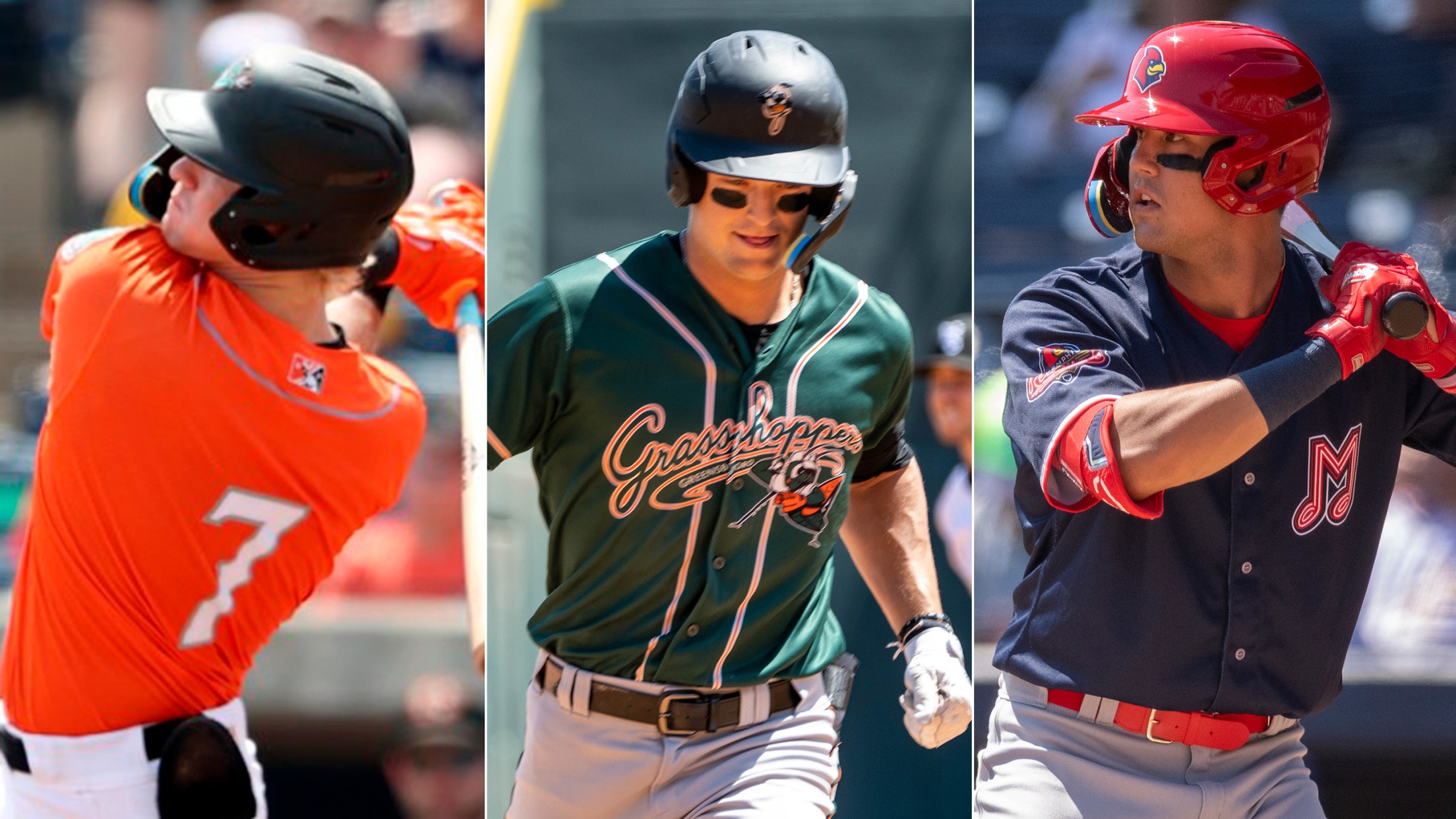 With hockey playoffs in full swing, it's only appropriate baseball put together its own version of a hat trick. Or more appropriately, a hat trick of a hat trick. Kyle Stowers, Matt Gorski and Lars Nootbaar all homered three times Sunday, turning their respective contests into their own personal home
Mighty Mussels trio flexes for nine-inning no-no
Festa, Nowlin, McMahon combine on club's fifth such milestone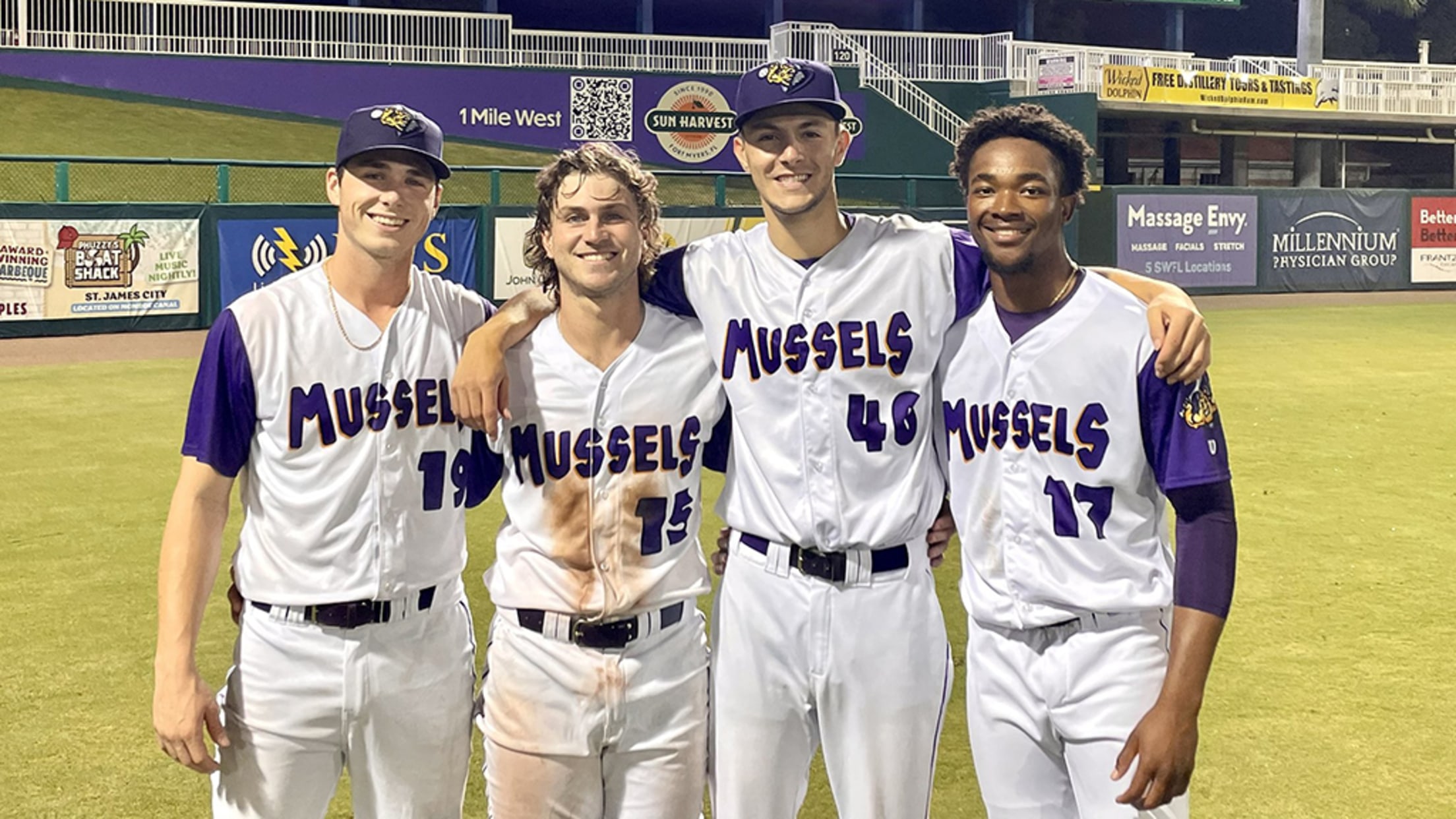 The pressure of a no-hitter can be such that not realizing one is in progress might be more beneficial than not. And that's how it went for Hunter McMahon, who got the final three outs of Single-A Fort Myers' no-no ... even if he didn't know what he had done.
Pelicans deliver their second no-no in 10 months
Trio of Cubs prospects combine for third no-hitter in club history
As Hall of Famer Yogi Berra once said, it was "déjà vu all over again." For the second time in less than a year, Single-A Myrtle Beach tossed a no-hitter. And for good measure, it came against the same opponent. Three Cubs prospects combined on the franchise's third no-no with
Swiney, Emeralds polish off seven-inning no-hitter
Trio combines on first Eugene no-no since 2015, second in 54 years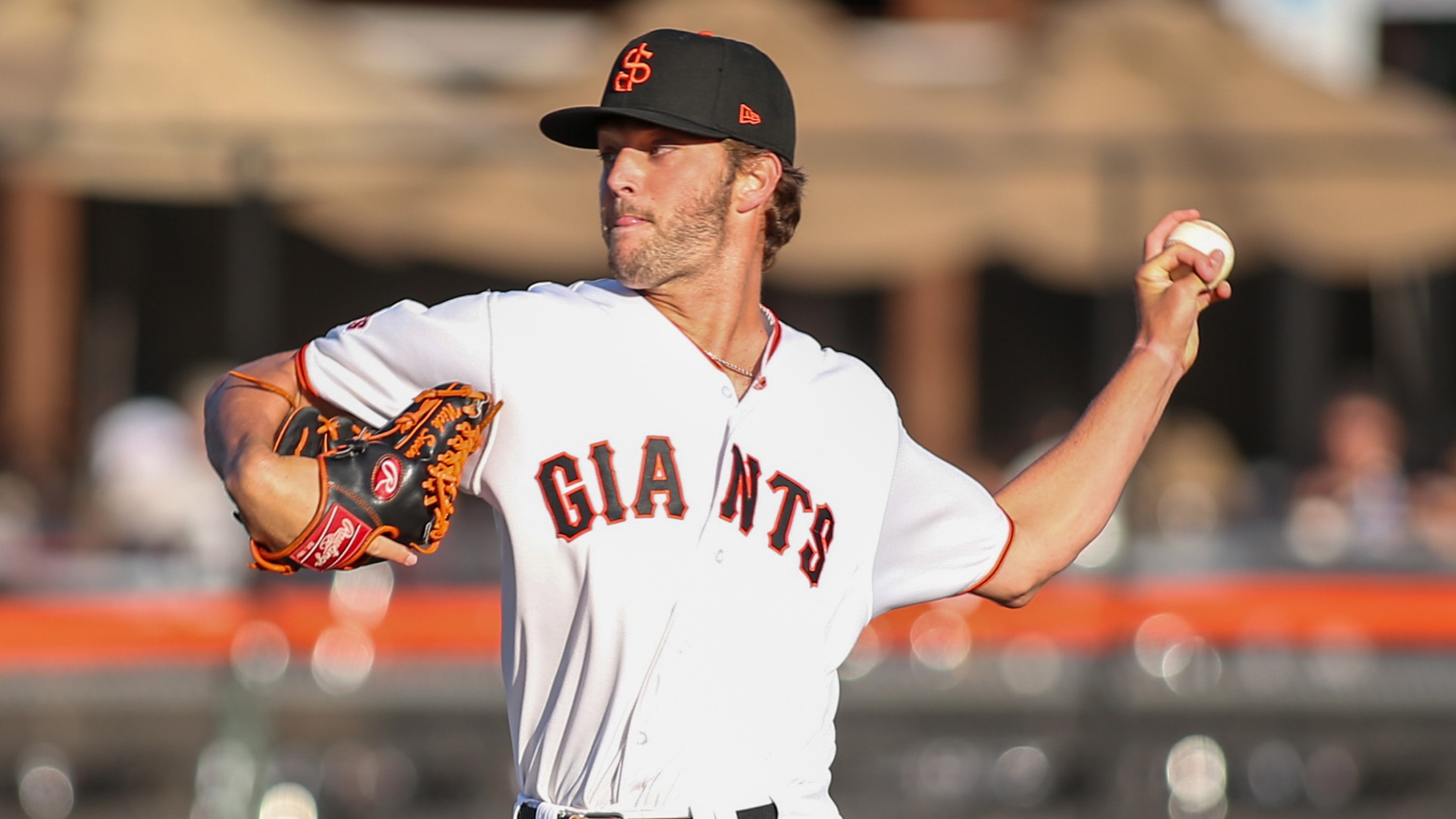 With just a single Minor League no-hitter the first month of the season, the time was ripe for another. Nick Swiney and two relievers delivered in the first game of a doubleheader. The No. 17 San Francisco prospect struck out seven over 5 1/3 innings for High-A Eugene en route
Haskin, Baysox slam way to 20 runs in rout
Eighteen of Orioles affiliate's runs were scored with two outs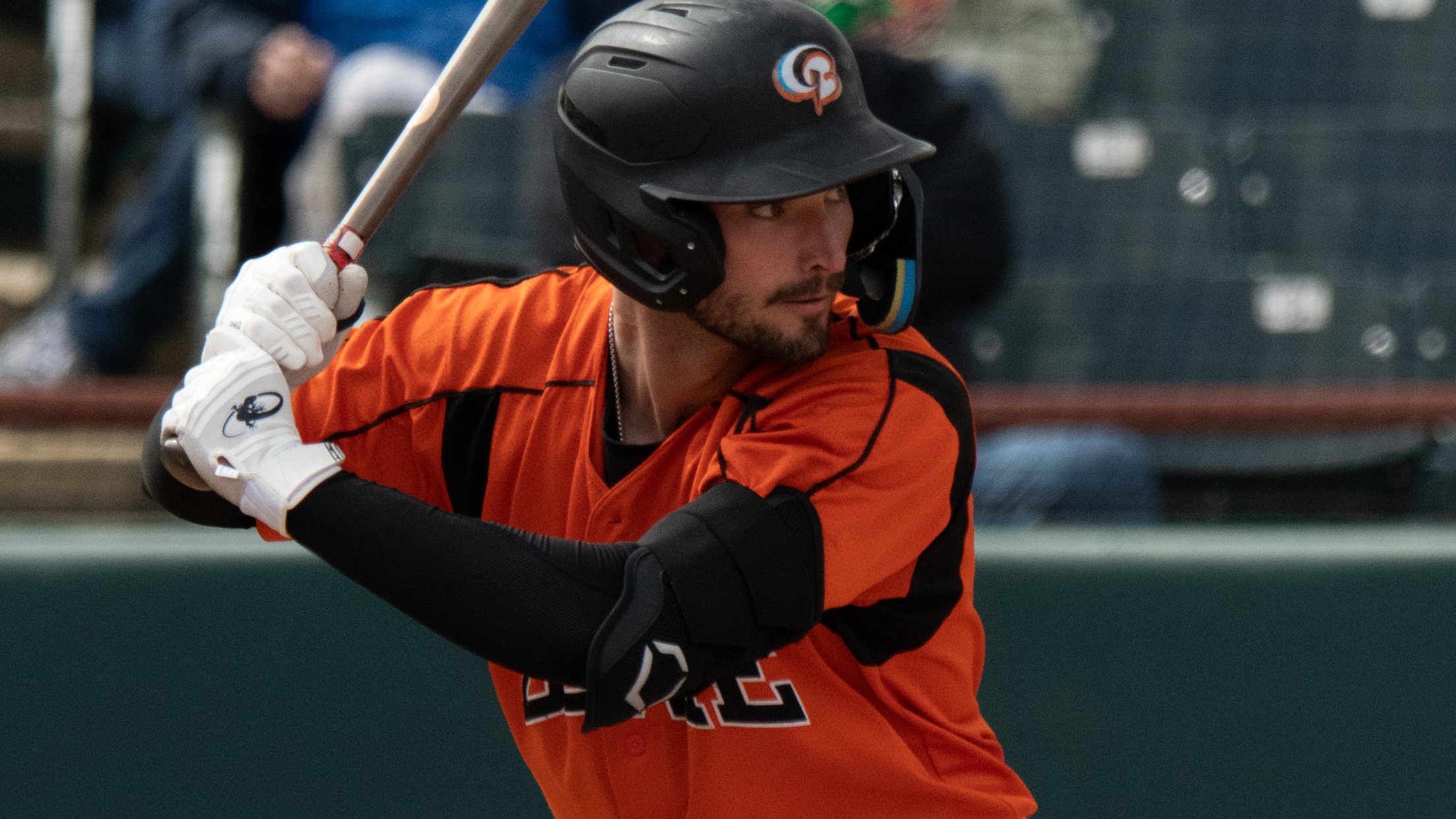 Double-A Bowie only scored in three innings Tuesday. But, boy, did those frames count. The Baysox posted the most runs to date in the Minors (or Majors) -- 18 with two outs -- on 16 hits in the 20-6 rout of Akron, using two eight-run innings and a four-run inning
De Jong, Indy deliver first no-no of season
Relievers Brice, De Los Santos finish off milestone for the Indians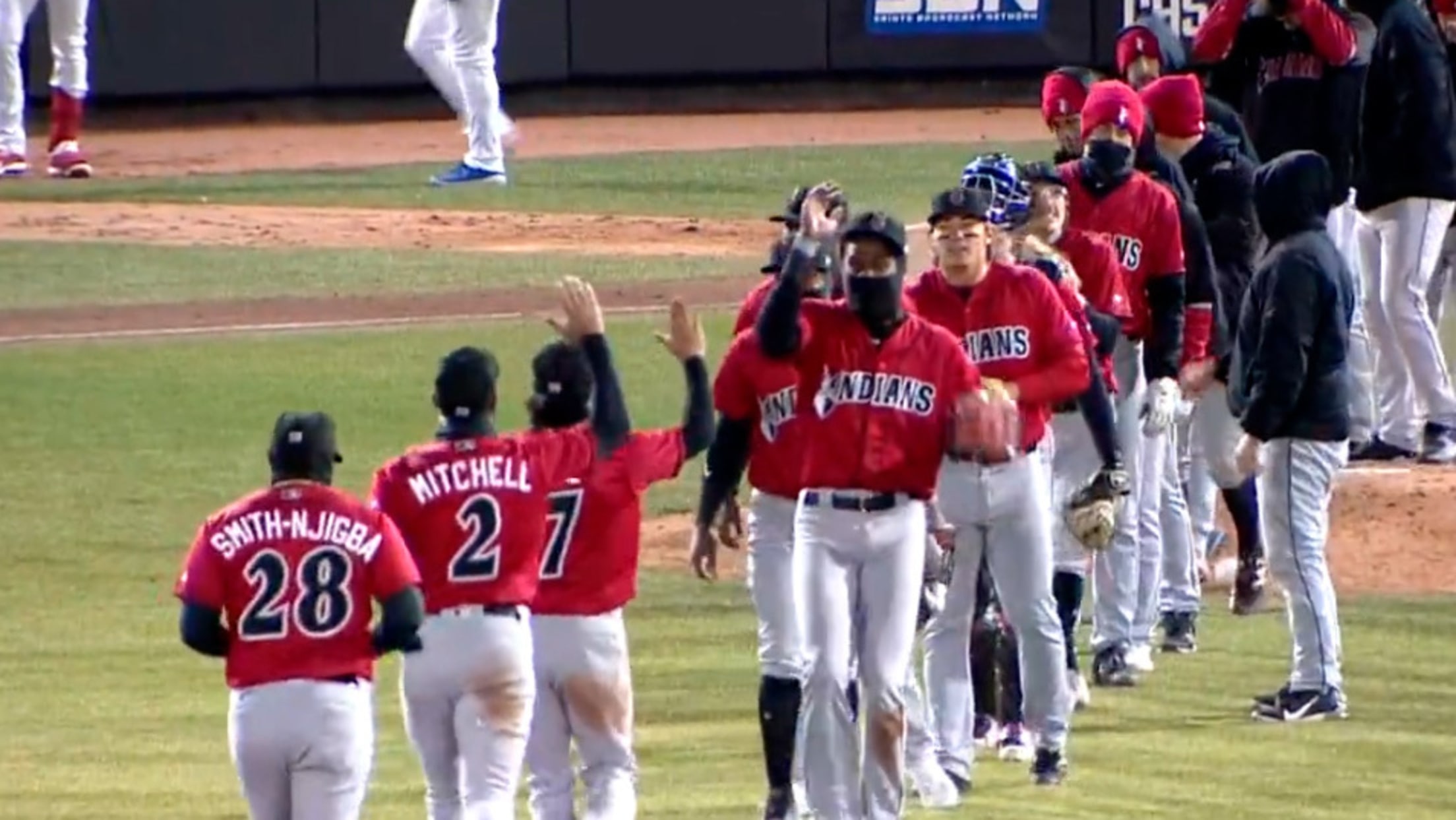 The first no-hitter for the 2022 season is in the books, and it belongs to Triple-A Indianapolis.
Fans' guide to Minor League Opening Night
Storylines to follow as Double-A, High-A, Single-A start play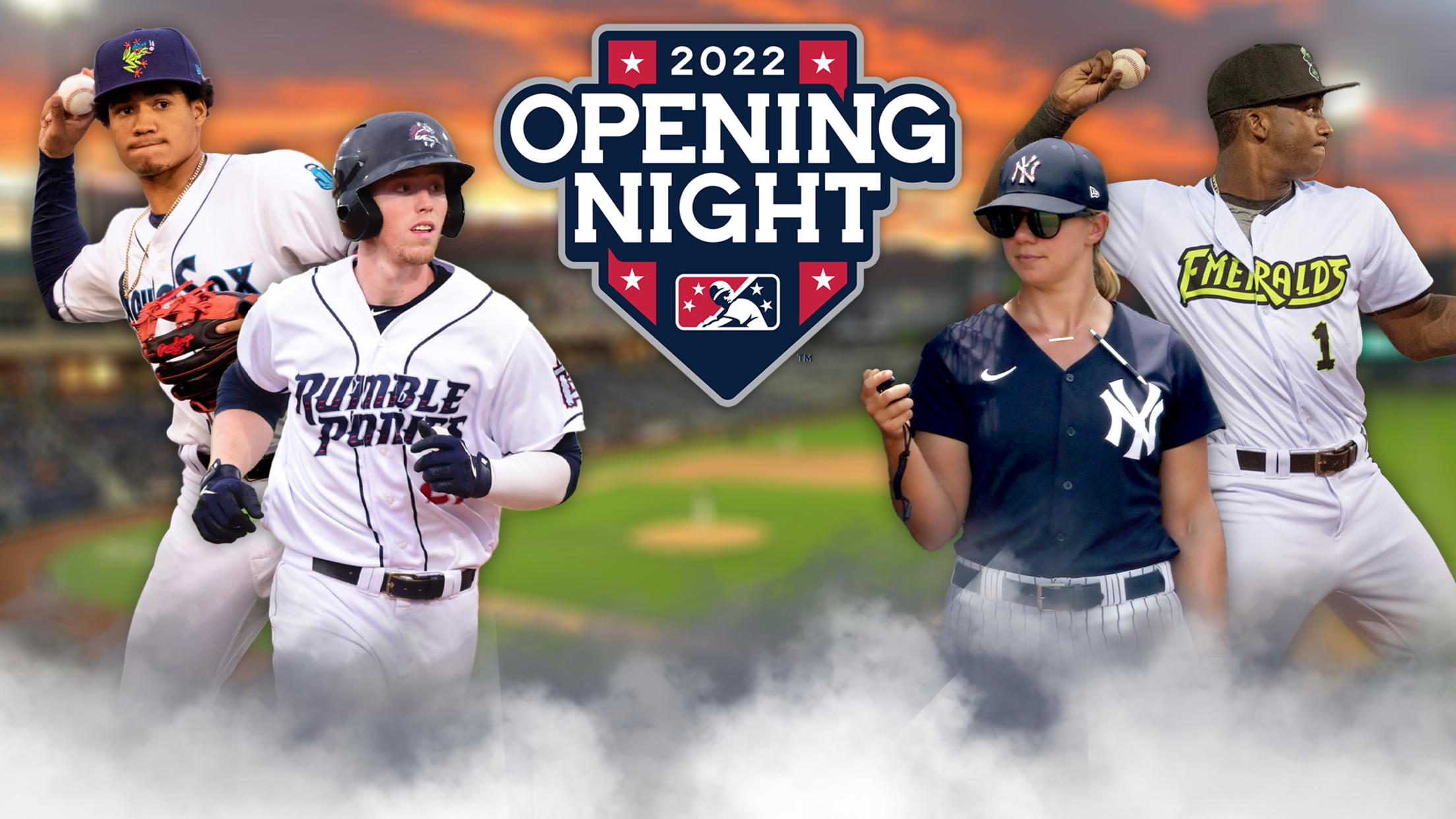 Minor League Baseball Opening Night is so nice, we're having it twice. It started at the top, as all 30 Triple-A teams began their seasons Tuesday. Now three days later, Minor League Baseball's remaining 90 teams get underway with Double-A, High-A and Single-A action. Every Opening Night is special, but
Let's get weird: Promos to look forward to in '22
A season-opening look at Minors' theme nights, giveaways, guests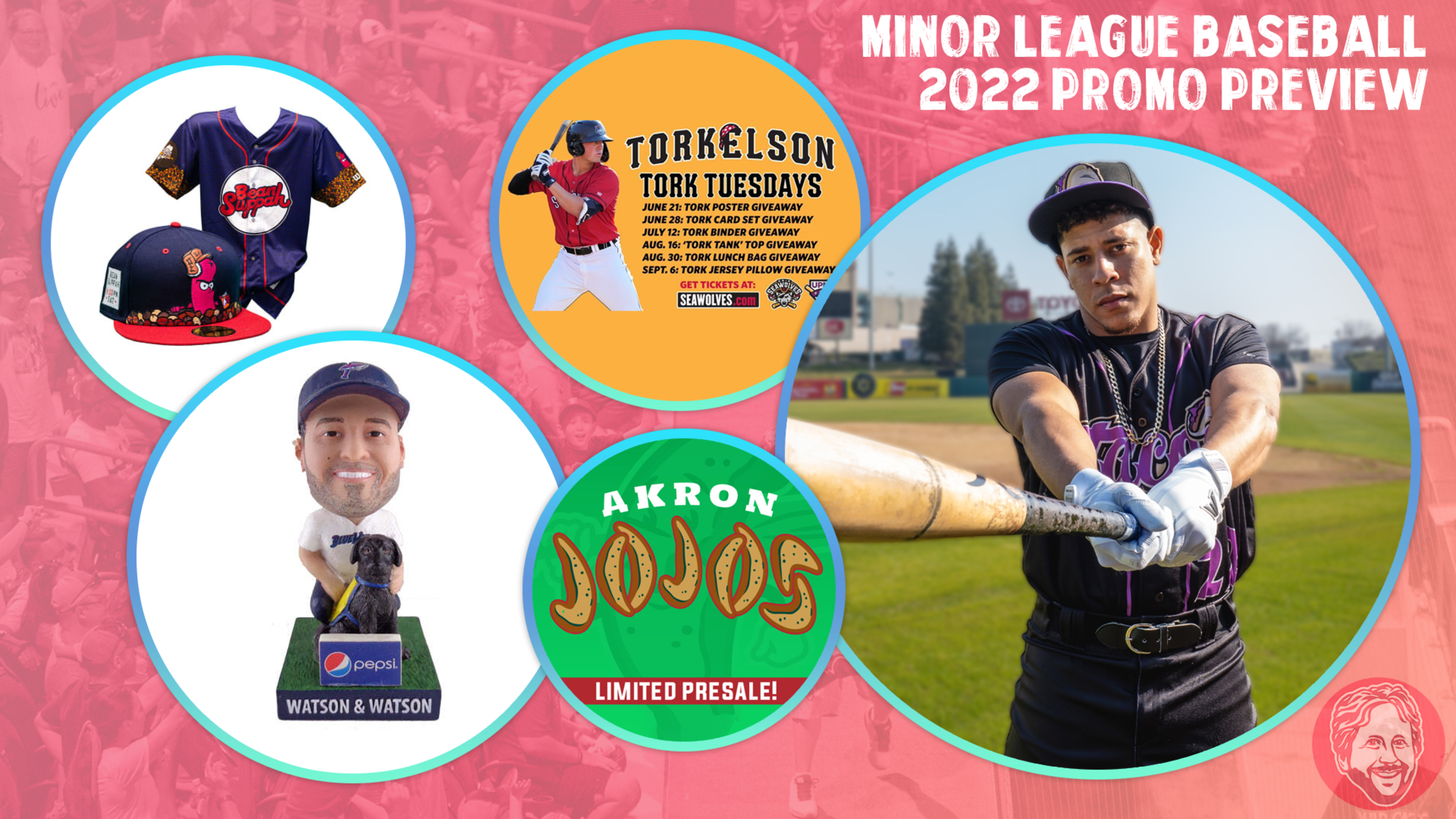 What are Minor League Baseball promotions? Within the confines of this article, they have nothing to do with a player's advancement from one level of play to the next. Rather, they are the smorgasbord of theme nights, giveaways and celebrity guests that provide fans with a little extra enticement to
11 under-the-radar prospects for 2022
MiLB.com staffers predict big seasons for lesser-known players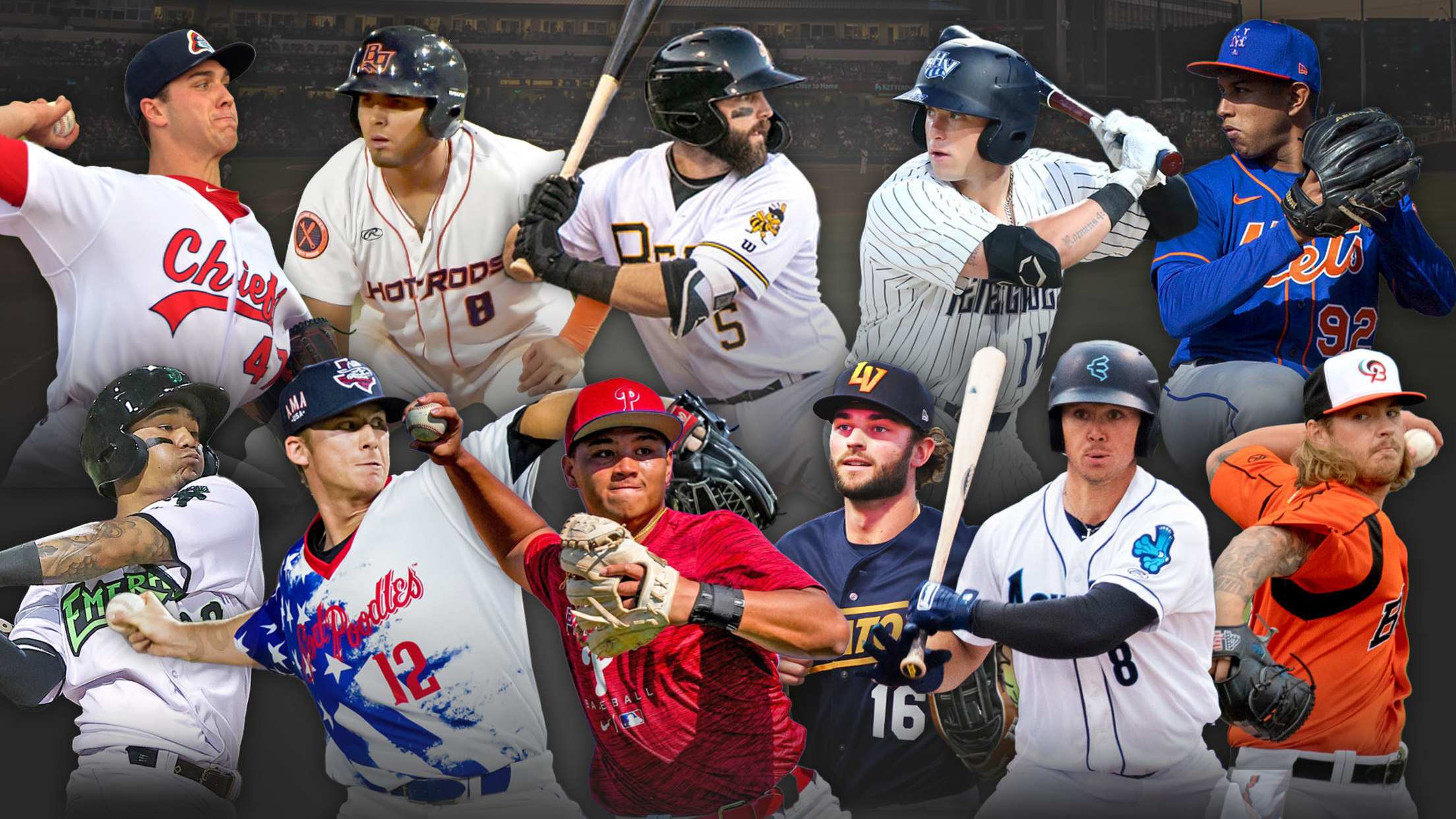 There are a host of great players who don't get the same attention as top-ranked prospects like Bobby Witt Jr. and Adley Rutschman. Here MiLB.com staff members pick one relatively unheralded player they expect to excel in 2022.
MiLB.TV is back with new teams, more games
Vancouver, Visalia, St. Lucie join lineup; rule changes on display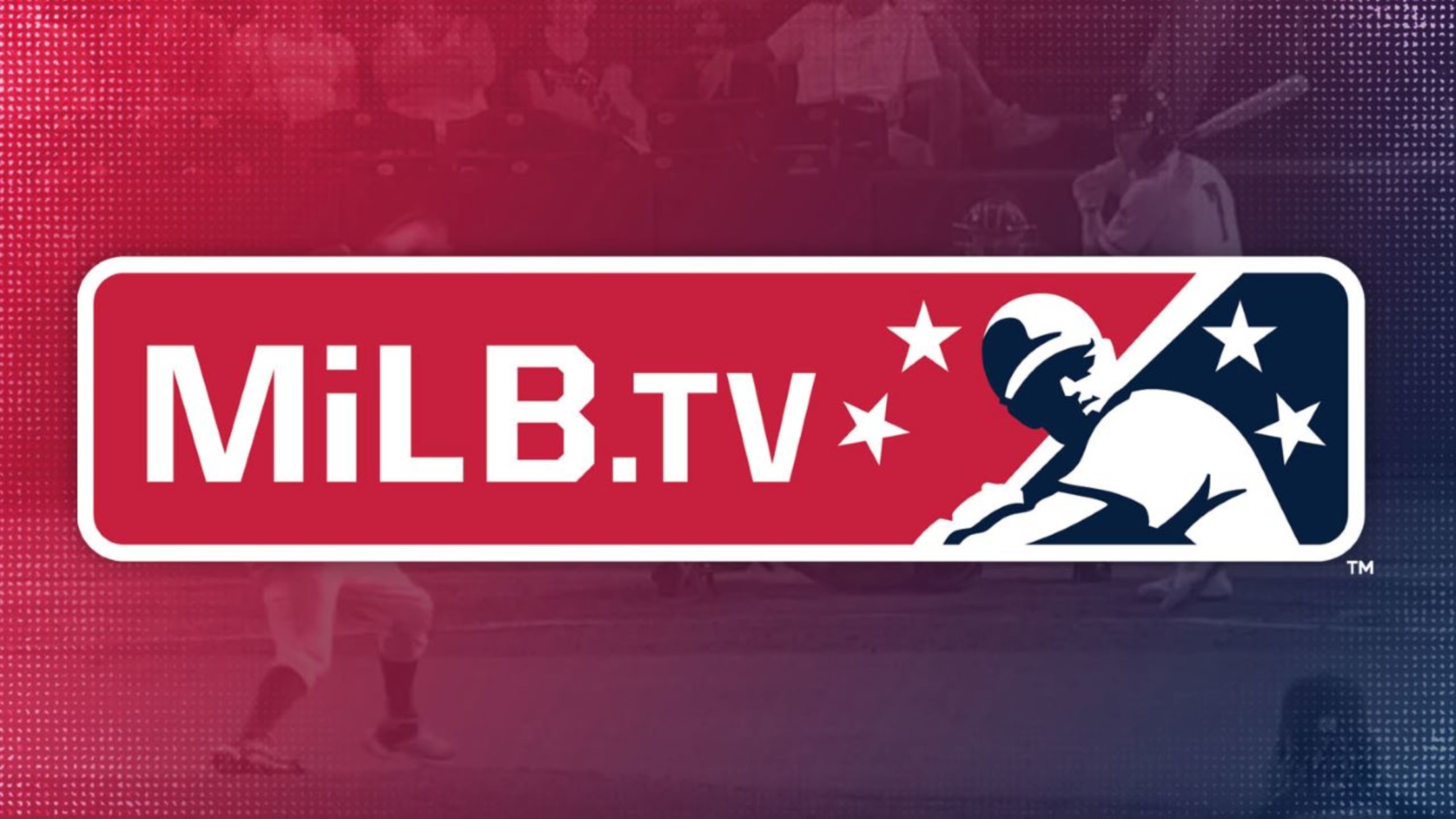 MiLB.TV is back for the 2022 season and it comes at a perfect time for fans, prospect enthusiasts and those eager to get a look at some of the new experimental rules. Minor League Baseball's live streaming service added three teams to its broadcast roster for 2022. The Vancouver Canadians,