This Date in Timber Rattlers History: July 22
Lots of hits in 2011 with 5-4 wins in 1997, 2000, & 2001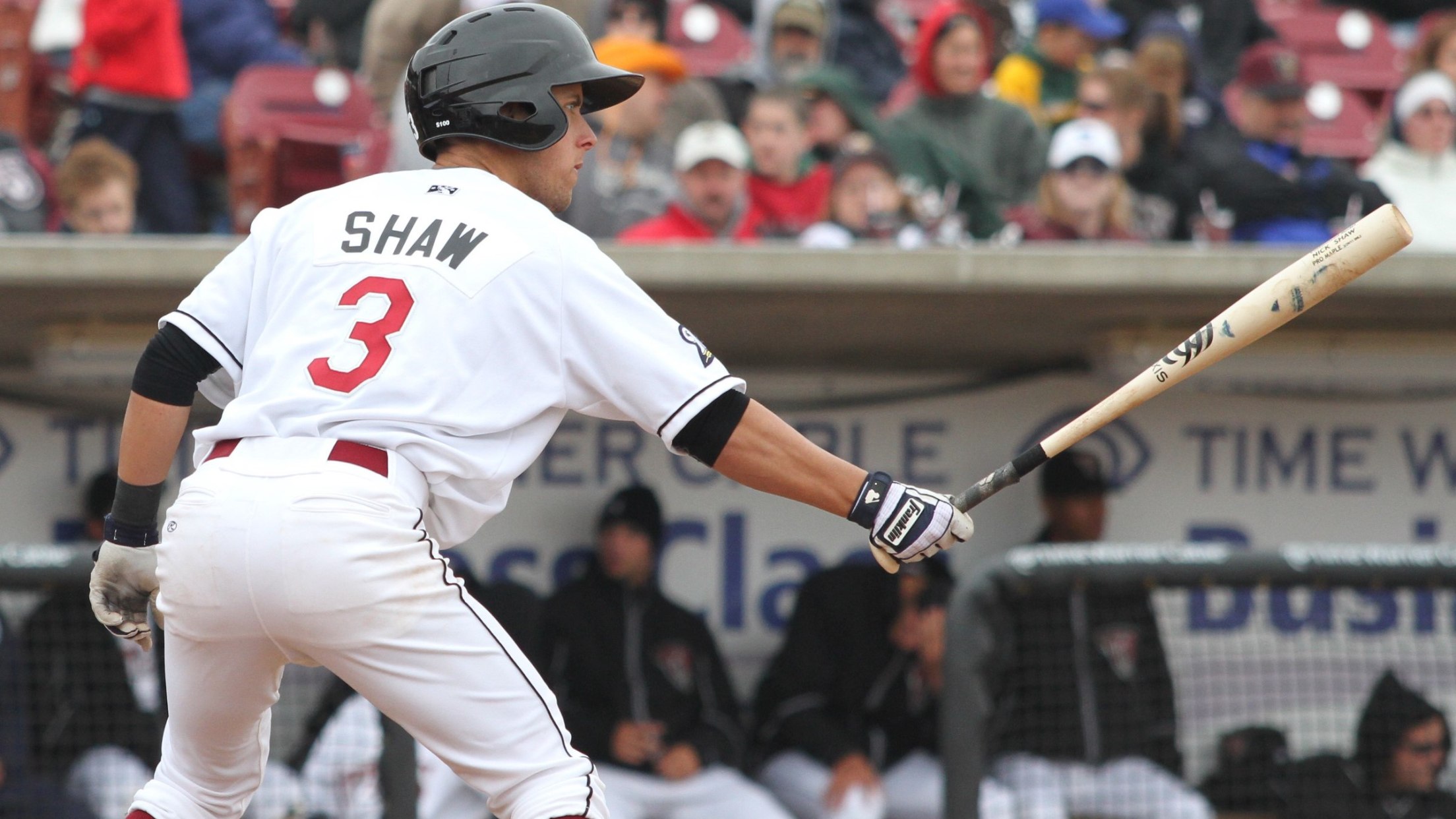 Nick Shaw as a Timber Rattler in 2011. (Wisconsin Timber Rattlers)
July 22, 2011: The Rattlers won 7–2 at Lansing. Wisconsin outhit the Lugnuts 12–4. Jimmy Nelson allowed a run on four hits over six innings with six strikeouts for the win. Nick Shaw was 3-for-5 with a triple, two runs, and two RBI for the offense. TJ Mittelstaedt scored three
July 22, 2011: The Rattlers won 7–2 at Lansing. Wisconsin outhit the Lugnuts 12–4. Jimmy Nelson allowed a run on four hits over six innings with six strikeouts for the win. Nick Shaw was 3-for-5 with a triple, two runs, and two RBI for the offense. TJ Mittelstaedt scored three runs.
2001: The Rattlers won 5–4 at Michigan. Wisconsin trailed 4–1 after seven innings, but tied the game with three runs in the eighth inning on RBI hits by John Castellano and Jake Daubert and an error on a grounder. In the ninth, Castellano, who had three hits in the game, delivered an RBI single to drive in Jamie Bubela with the go-ahead run. Aaron Taylor pitched the ninth and got around a one-out single by Chris Burke by getting Gavin Wright to ground into a game-ending 6–4–3 double play.
2000: The Rattlers won 5–4 in ten innings at Michigan. The Battle Cats took a 4–3 lead with three runs in the bottom of the seventh inning. Gorky Estrella tied the game with a solo homer to start the eighth. In the tenth, Oscar Ramirez knocked in Justin Leone with a two-out single. Danny Delgado pitched a 1–2–3 bottom of the tenth for the save.
1997: The Rattlers won 5–4 at Cedar Rapids. Wisconsin trailed 4–0 heading into the top of the seventh inning, but scored four times in the seventh to tie the game and once in the eighth to take the lead. Claudio Liverziani drove in a pair of runs and Rob Zachmann had three hits for the Rattlers.
Click here for the results of all Timber Rattlers games played on July 22
Anthony Banda (Timber Rattlers, 2014) made his MLB debut with the Arizona Diamondbacks in a game against the Washington Nationals on July 22, 2017.