Three Milwaukee Brewers Rehabs for the Rattlers This Week
Brandon Woodruff to Make Start for Timber Rattlers on Thursday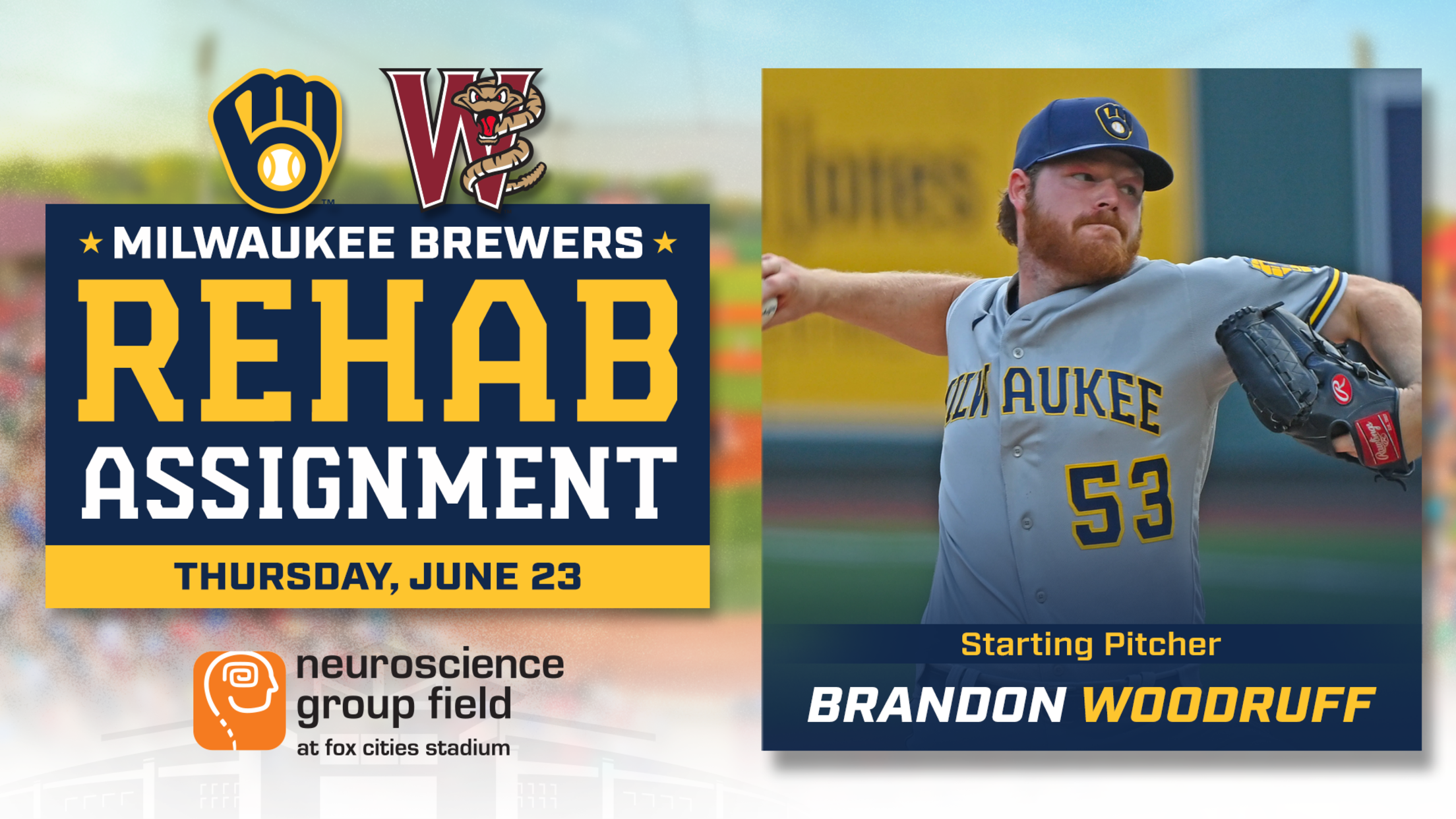 GRAND CHUTE, WI – The Milwaukee Brewers have announced that Brandon Woodruff will make a rehabilitation start for the Wisconsin Timber Rattlers on Thursday, June 23 at Neuroscience Group Field at Fox Cities Stadium. Infielder Mike Brosseau and relief pitcher Trevor Gott are scheduled to start rehab assignments with Wisconsin
GRAND CHUTE, WI – The Milwaukee Brewers have announced that Brandon Woodruff will make a rehabilitation start for the Wisconsin Timber Rattlers on Thursday, June 23 at Neuroscience Group Field at Fox Cities Stadium. Infielder Mike Brosseau and relief pitcher Trevor Gott are scheduled to start rehab assignments with Wisconsin on Tuesday. The Timber Rattlers host the Quad Cities River Bandits with a scheduled start time of 6:40pm on Tuesday, Wednesday, and Thursday.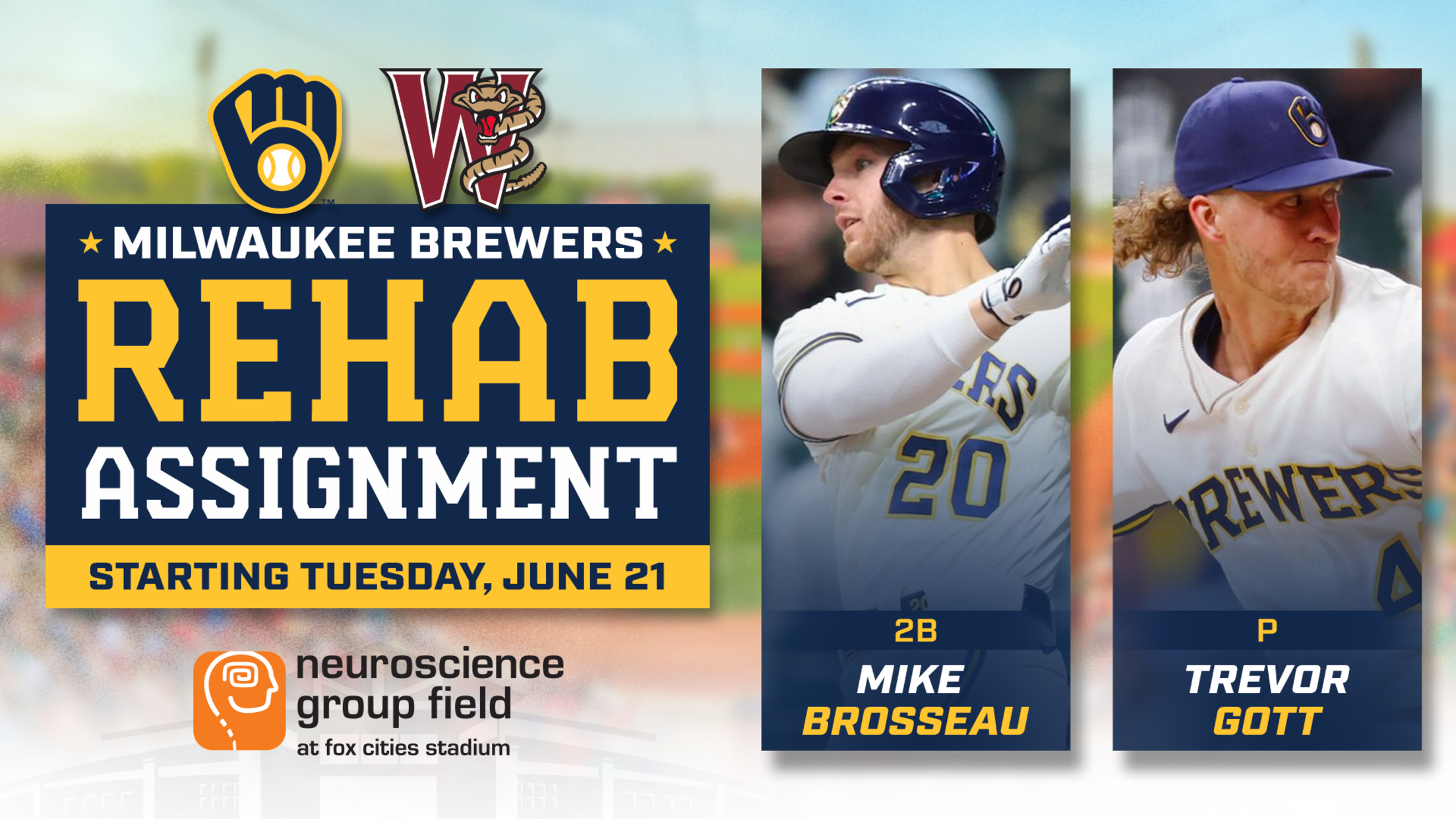 Woodruff, a two-time National League All-Star, has been on Milwaukee's Injured List since May 30 after leaving a start at St. Louis on May 27 with a sprained ankle. Woodruff made a rehabilitation start for the Nashville Sounds at Memphis on June 18 and allowed a run on two hits with seven strikeouts over 2-2/3 innings in a Triple-A game.
Tuesday night is Pride Night and Bang for Your Buck Night with NEW Manufacturing Alliance and Y100 also happening on this night. All fans may enjoy Cher-Make hotdogs and 16-ounce Pepsi Products for $2. Those of legal drinking age may purchase 16-ounce domestic beers for $2.
Wednesday night features a pregame Wiener Dog Race on the field. The left field berm will be set aside for all breeds of dogs to enjoy the game with their families on a Bark in the Park Night. Admission for dogs is free as long as owners sign a waiver that their good doggos are current on their vaccinations (Rabies, DHLP, Parvo, and Bordetella). Cher-Make Hot Dogs will be available for ten cents all night long as part of Dime Dog Night, too.
Thursday's game is Wizardry Night at the ballpark. The first 1,000 fans to attend this game will receive a t-shirt that celebrates the world of Wizardry and Magic courtesy of Neuroscience Group. Thursday is also a Craft Brews and Brats Night from Fox River Brewing Company and The Score. Fans of legal drinking age may purchase 16-ounce craft beer for $3. All fans may purchase a Cher-Make brat for $2.
Tickets for all Timber Rattlers games are available online, in person at the Timber Rattlers Box Office, or over the phone at (920) 733-4152. Box Office hours are from 9:00am to 5:00pm.