Threshers Throwers Fan 17 to Take Series Finale
Clearwater Takes Five of Six with One Hit Allowed in 4-2 Win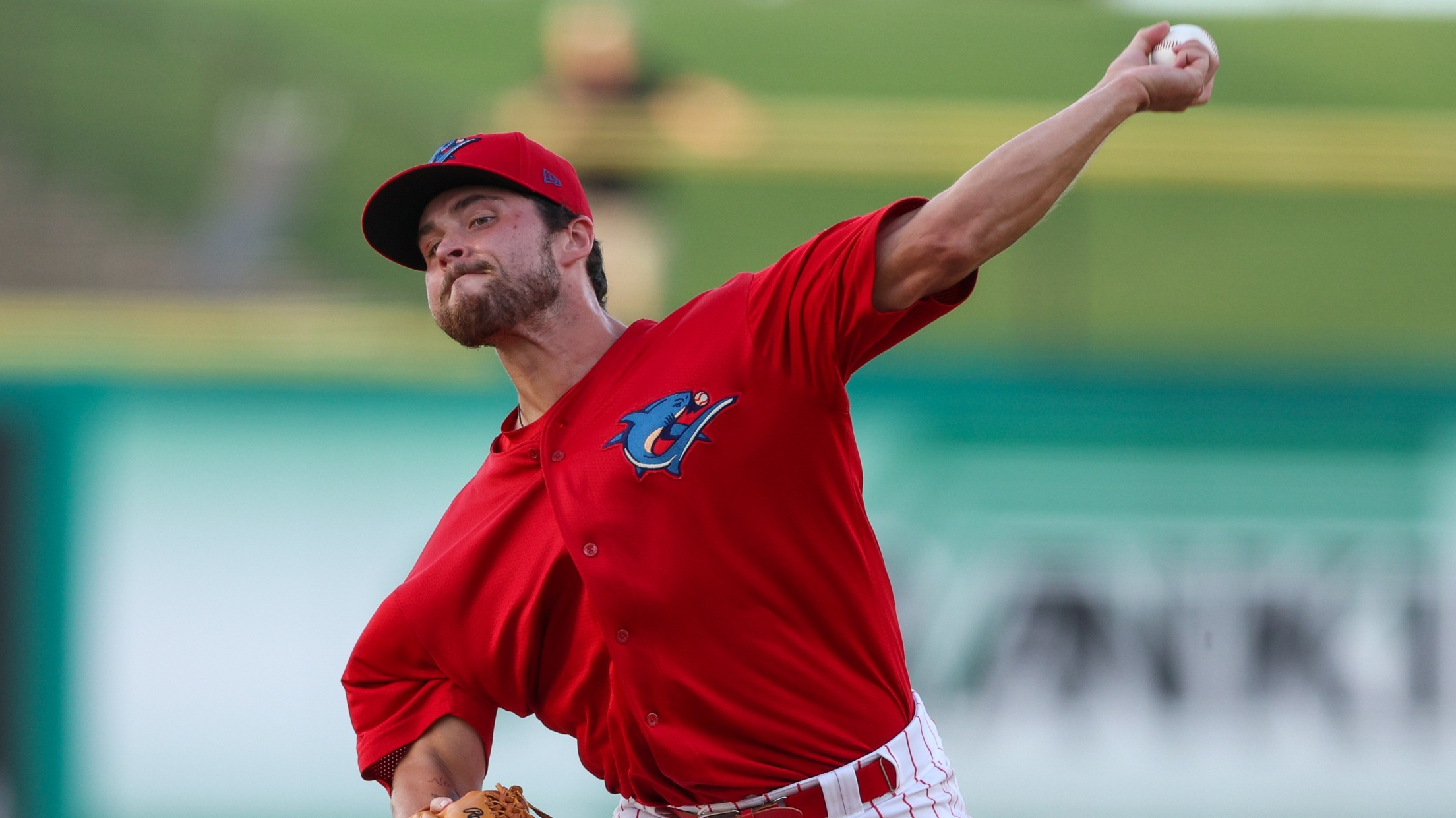 WP: Danny Wilkinson (2-0, 6.61) LP: Derek Diamond (2-3, 5.97) SV: Andrew Walling (1) BOX SCORE: CLEARWATER, FL – Jonathan Petit and Danny Wilkinson combined for 5.0 perfect innings and eleven strikeouts, helping the Clearwater Threshers (29-10) take the final game of the series 4-2 against the Bradenton Marauders (21-18)
WP: Danny Wilkinson (2-0, 6.61)
LP: Derek Diamond (2-3, 5.97)
SV: Andrew Walling (1)
CLEARWATER, FL – Jonathan Petit and Danny Wilkinson combined for 5.0 perfect innings and eleven strikeouts, helping the Clearwater Threshers (29-10) take the final game of the series 4-2 against the Bradenton Marauders (21-18) on Sunday afternoon at BayCare Ballpark. The Threshers travel to Port St. Lucie for a six-game set against the Mets on Tuesday, May 23.
With one out in the second, Chad Castillo hit a one-out home run off Marauders starter Derek Diamond to give the Threshers a 1-0 lead. The first three batters of the third reached with base-hits, beginning the frame with a Freylin Minyety single. He advanced to third on a hit-and-run single by Erick Brito. Bryan Rincon plated Minyety and Brito moved to third on another hit-and-run, with the throw to third allowing Rincon to advance to second after extending the Threshers lead to 2-0.
Minyety scored on a sacrifice fly by Justin Crawford, with Rincon tagging and advancing to third in a 3-0 ballgame. Rincon scored on a fielder's choice by Jordan Viars, beating a throw home by Marauders second baseman Termarr Johnson to make it 4-0 before the rain delay began with two outs in the bottom of the third.
After a rain delay of nearly two hours, Rodolfo Nolasco hit a two-run homer to cut the deficit to 4-2 in the top of the fourth, but that was the only hit of the day for Bradenton. Solid pitching by the Threshers kept the game at 4-2 for their fifth win of the six-game homestand.
Jonathan Petit tossed 3.0 perfect innings, striking out six of the nine batters he faced in a no-decision. Jaydenn Estanista allowed two runs on one hit with two walks and two strikeouts in 1.0 inning. Eduar Segovia struck out three and walked two in 1.0 scoreless inning. Danny Wilkinson struck out five of six batters he faced in 2.0 shutout innings. Jonh Henriquez struck out and walked one in 1.0 scoreless and hitless inning. Andrew Walling closed out the ninth for Clearwater, earning the save in 1.0 shutout frame without allowing a hit.
Walling earned his first career save... Wilkinson earned his second win of the series. He struck out ten of the twelve batters he faced in two appearances against Bradenton... Castillo has hit two of his four home runs against the Marauders... The Threshers staff struck out 17 batters, their second highest total in a game this season... Rincon and Minyety each had multi-hit games... The Threshers travel to St. Lucie to face the St. Lucie Mets (Single-A, New York Mets) after an off-day on Monday… First pitch is at 6:05 PM on Tuesday May 23rd... You can purchase tickets for the Threshers season at ThreshersBaseball.com/tickets or by calling 727-467-4457.