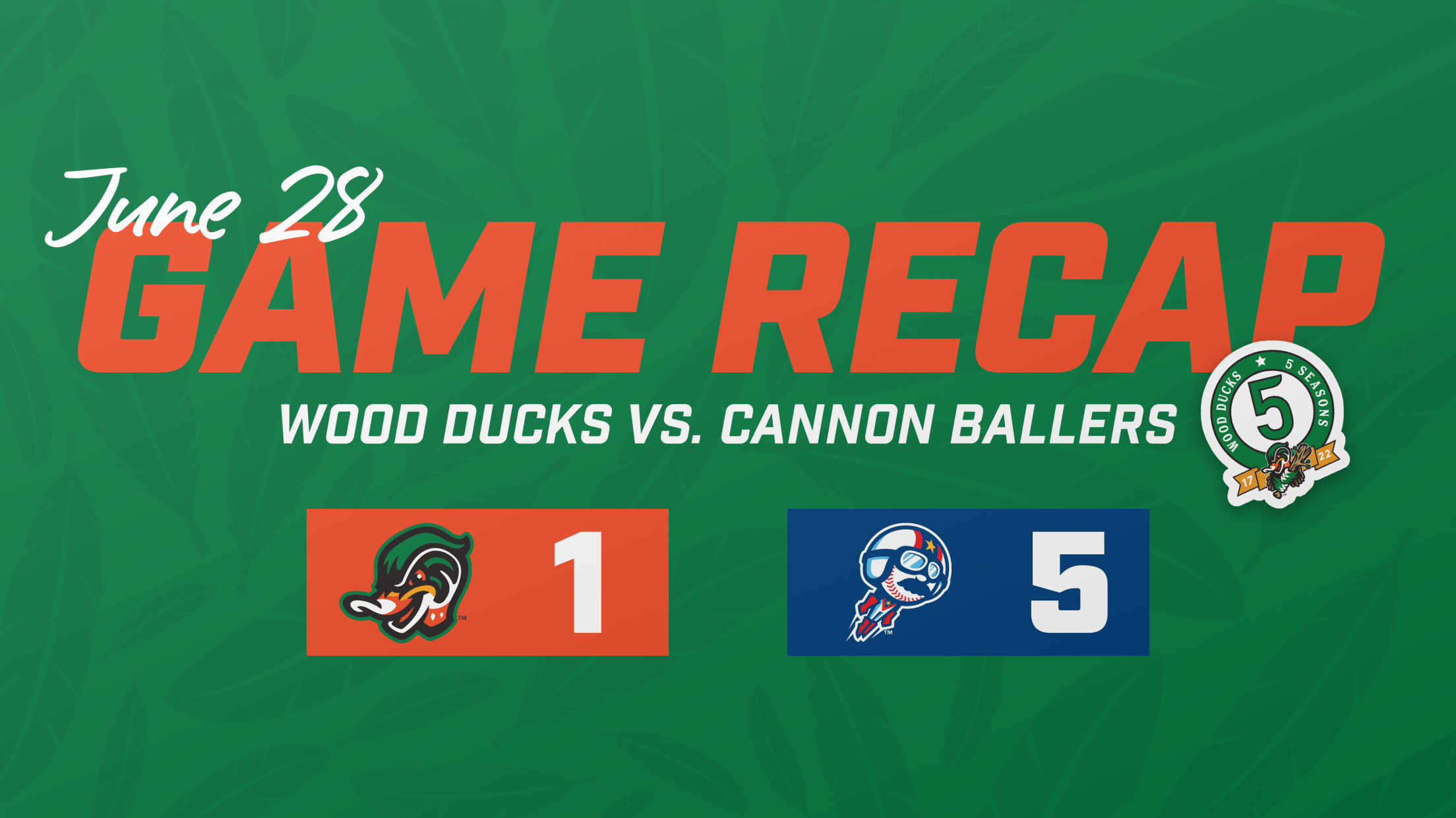 June 28th Game Recap By: Noah Salgado There was not much going for the Wood Ducks tonight in Game One versus the Kannapolis Cannon Ballers. Gavin Collyer had a strong outing on the mound to start the game throwing for five innings allowing one run with six strikeouts. The Woodies
June 28th Game Recap
By: Noah Salgado
There was not much going for the Wood Ducks tonight in Game One versus the Kannapolis Cannon Ballers. Gavin Collyer had a strong outing on the mound to start the game throwing for five innings allowing one run with six strikeouts. The Woodies had a couple of base knocks but their only run game from an RBI groundout by Marcus Smith, scoring Daniel Mateo.
The Wood Ducks (36-34) and Kannapolis Cannon Ballers (29-41) continue their series tomorrow, on Wednesday, June 29th, with the Cannon Ballers leading the series (1-0), as the first pitch is set for 11:00 a.m. in Kinston, NC at Grainger Stadium.
Fans can purchase tickets on woodducksbaseball.com, by calling the Wood Ducks Team Offices at (252) 686-5164 or in the Wood Ducks Team Offices located at Grainger Stadium (Mon-Fri – 9am - 4pm). Make sure to follow your Down East Wood Ducks on Instagram, Twitter, TikTok and Facebook so you don't miss anything!