Woodpeckers Announce "Trees for Charity" Winners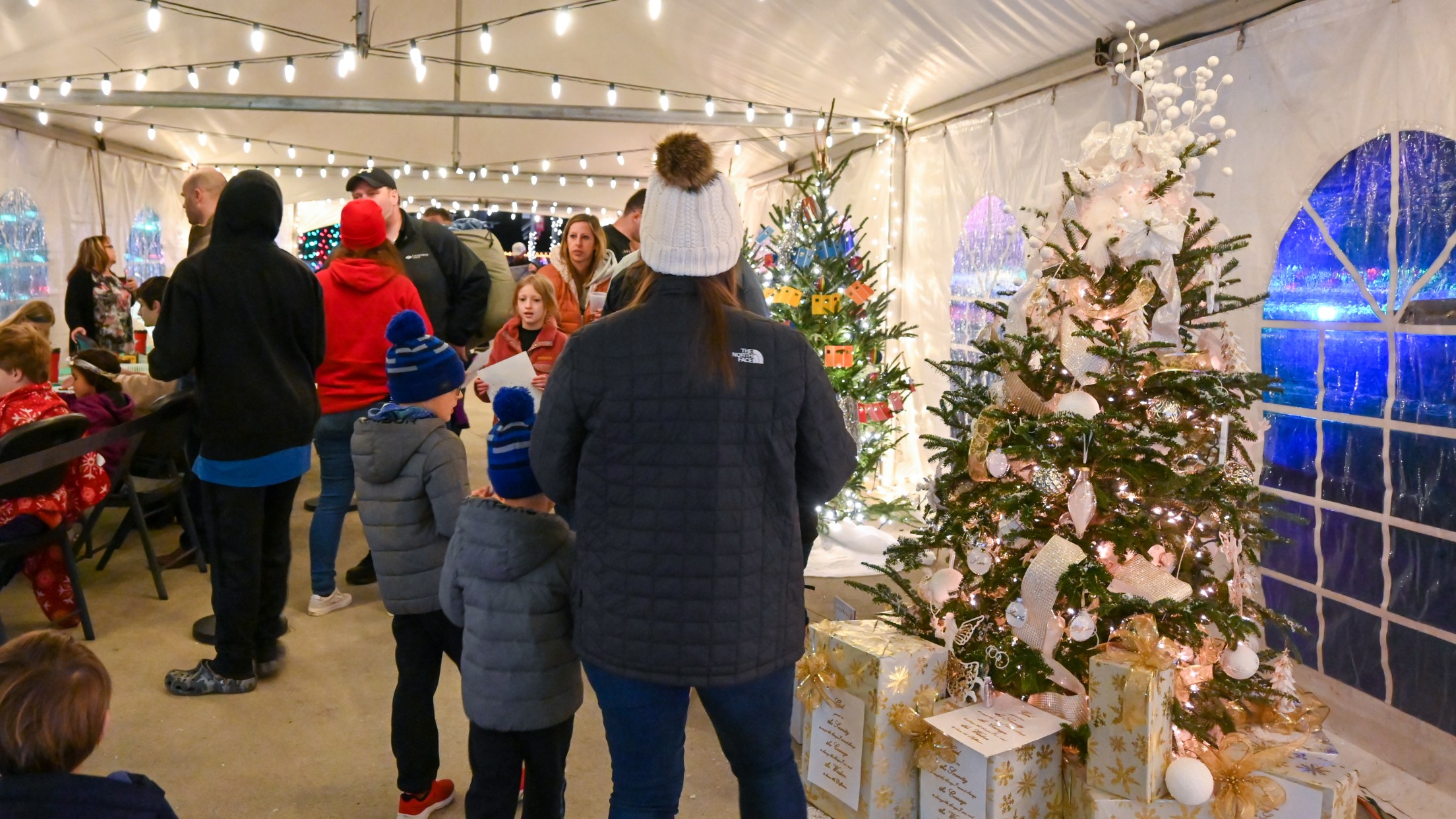 FAYETTEVILLE, N.C. — As part of the annual 'Fayetteville Holiday Lights' presented by AEVEX Aerospace, the Fayetteville Woodpeckers held "Trees for Charity" in which organizations partnered with a local 501(c)(3) nonprofit of their choice to decorate a tree for display at the event. From December 8th through 23rd, Fayetteville Holiday
FAYETTEVILLE, N.C. — As part of the annual 'Fayetteville Holiday Lights' presented by AEVEX Aerospace, the Fayetteville Woodpeckers held "Trees for Charity" in which organizations partnered with a local 501(c)(3) nonprofit of their choice to decorate a tree for display at the event. From December 8th through 23rd, Fayetteville Holiday Lights spectators voted on the tree they thought was best decorated.
The Woodpeckers are pleased to announce the following winners:
1st Place: Alzheimer's Association – North Carolina, sponsored by Walk to End Alzheimer's – Fayetteville.
2nd Place: Catholic Charities, sponsored by MaryBill's Cafe.
3rd Place: Myrover-Reese Fellowship Home, sponsored by Hutchens Law Firm.
These winning organizations will be awarded cash prizes, courtesy of the Woodpeckers Foundation, in the amounts of $2,000 for first place, $1,500 for second place, and $1,000 for third place.