Series Tied Up After Tides Lose in Durham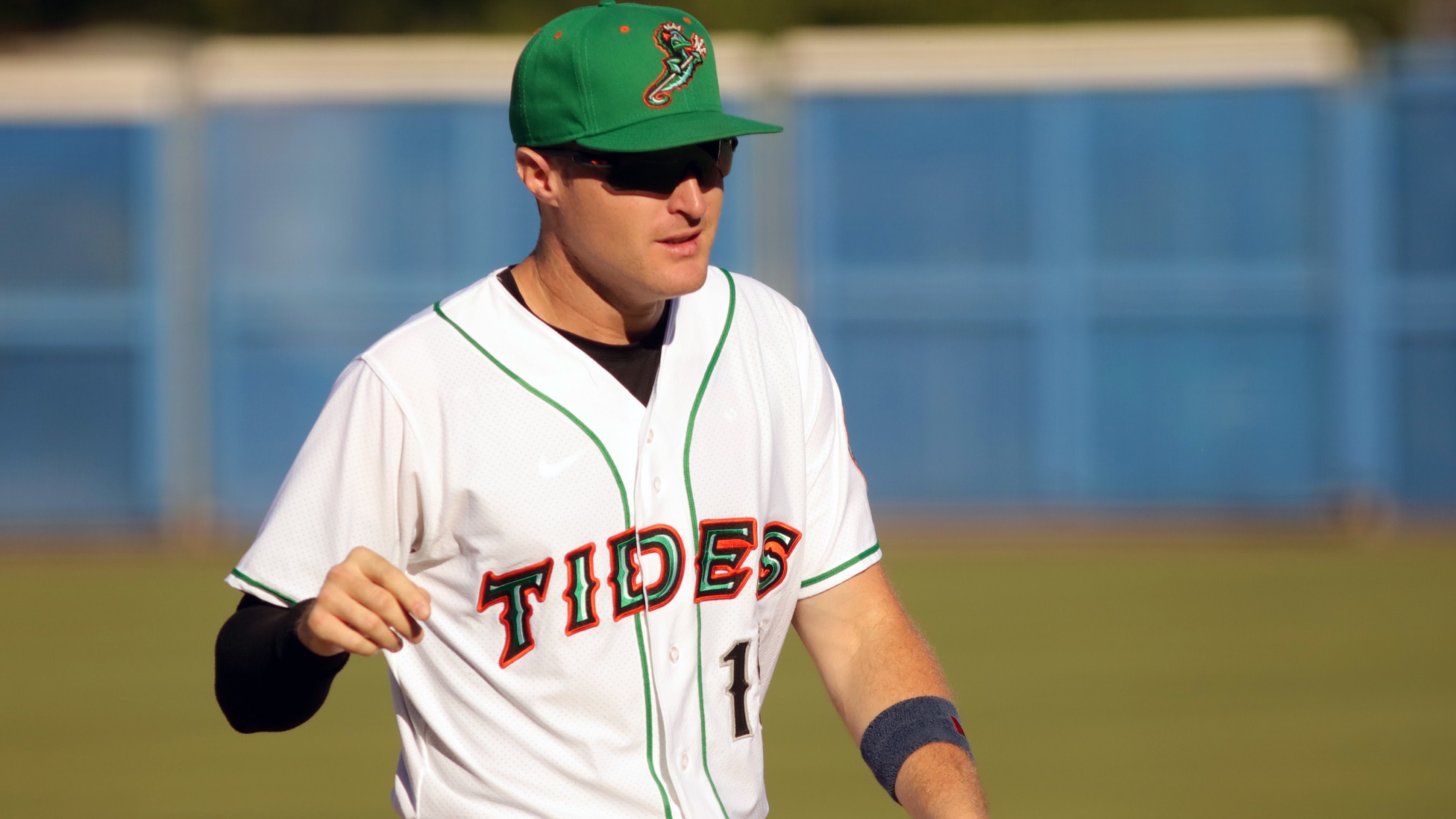 (Les Treagus)
The Norfolk Tides lost to the Durham Bulls, 9-3, Wednesday night. The Tides were able to tie the game at 3-3 in the fifth, but Durham pulled away with six unanswered runs from the fifth to the seventh. The Tides struck with the first run of the game in the
The Norfolk Tides lost to the Durham Bulls, 9-3, Wednesday night. The Tides were able to tie the game at 3-3 in the fifth, but Durham pulled away with six unanswered runs from the fifth to the seventh.
The Tides struck with the first run of the game in the top of the second inning. Tyler Nevin doubled to lead off the inning and reached third on a single by Rylan Bannon. Nevin then scored on a groundout fielders choice by Mason McCoy, making it 1-0, Norfolk.
Norfolk added another run in the third inning when Richie Martin doubled to lead off the third and reached third base on a wild pitch. He then scored when Adley Rutschman hit a sacrifice fly to right field, doubling the lead to 2-0.
The Tides double their lead in the when Adley Rutschman lasered a line drive sac fly to right field, scoring Richie Martin. Norfolk now up, 2-0. pic.twitter.com/OFD5OLOZwH

— Norfolk Tides (@NorfolkTides) September 8, 2021
Durham bounced right back and tied the game in the third inning, then took the lead in the fourth. Garrett Whitley was hit by a pitch and Vidal Brujan walked with one out. They both would score on a double by Dalton Kelly. After Nathan Lukes walked and Brett Sullivan singled in the fourth, they both advanced on a wild pitch to put them on second and third. Lukes scored on an RBI groundout by Tristan Gray to take the, 3-2, lead for the Bulls.
In the fifth, Zach Jarrett tied the game for Norfolk with his ninth home run of the season. But Durham started to pile on, retaking the lead with two more runs in the bottom of the fifth. Vidal Brujan led the bottom-half off with a walk, and then scored on a two-run homer by Dalton Kelly to make the Tides trail, 5-3.
.@jarrett\_zach belts his 9th home run of the season in the top of the 5th inning to tie the game!

However, Durham retook the, 5-3, lead after responding with two runs in the bottom-half. pic.twitter.com/S9qTM54aSh

— Norfolk Tides (@NorfolkTides) September 9, 2021
The Bulls scored three more runs in the bottom of the sixth inning and another in the seventh. With one out, Gray tripled and scored on a single by Esteban Quiroz. Whitley, who walked earlier in the inning, scored on an RBI single by Kelly. Quiroz would come around to score on a wild pitch to cap the three run sixth. In the seventh, Quiroz would hit an RBI double to make it 9-3, Durham.
That was all the Bulls would need to win game two and tie the series at 1-1. Game three starts Thursday at 6:35 p.m, with RHP Ofelky Peralta (3-1, 4.94) on the hill for Norfolk and will face RHP Shane Baz (2-0, 1.80) of Durham.