Naturals Announce Modified Ticket Exchange Policy for May 19th Tickets
Fans with tickets from the game on Friday, May 19th may exchange them for a ticket of equal value to any upcoming home game in May: May 20th, May 21st, May 30th, or May 31st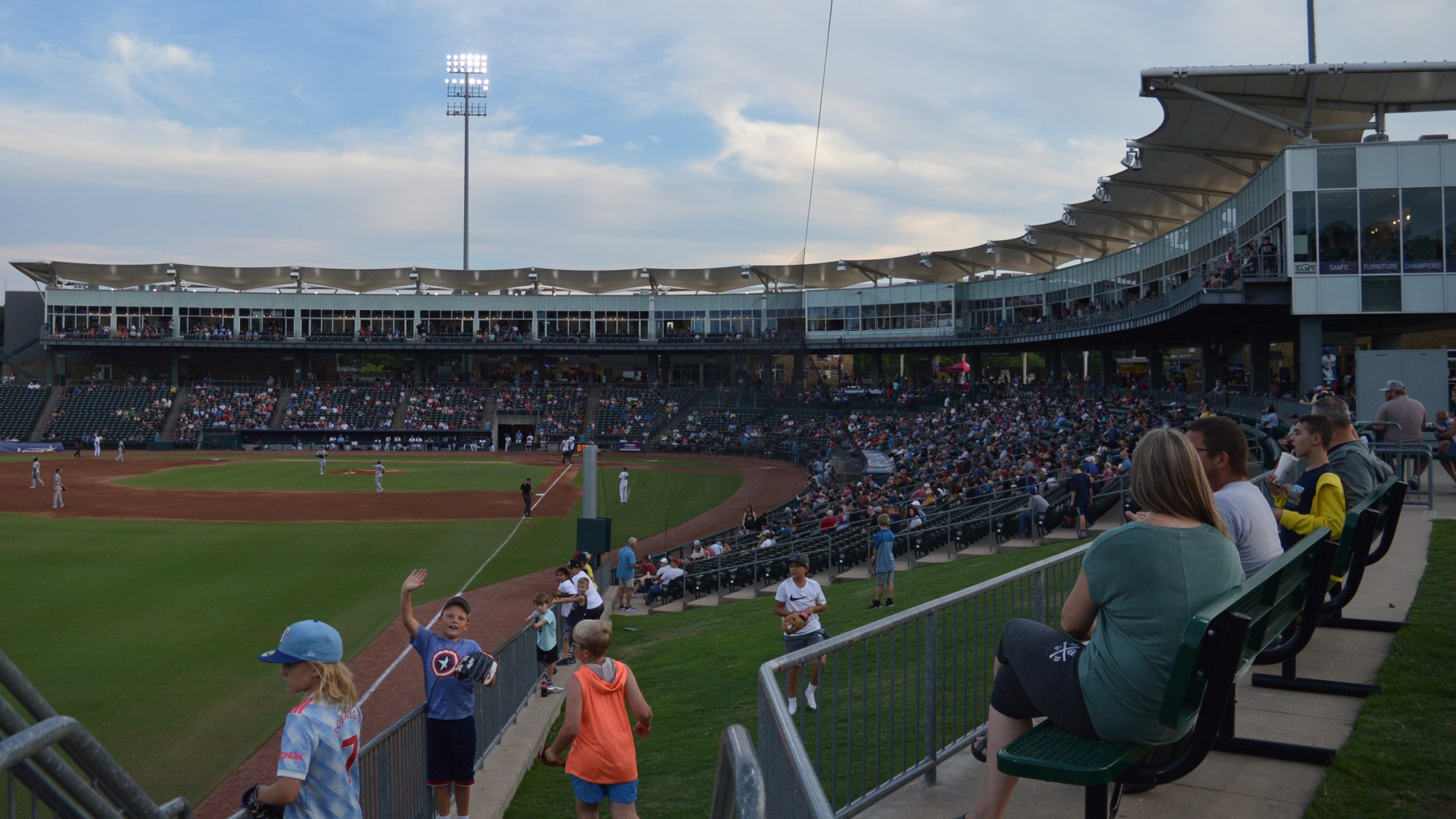 Fans with tickets from Friday, May 19th may exchange them for a ticket of equal value to any upcoming home game in May: May 20th, May 21st, May 30th, or May 31st. (NWA Naturals)
SPRINGDALE, Ark – Due to wet and rainy conditions at Arvest Ballpark, the Northwest Arkansas Naturals have announced a modified ticket exchange policy for fans with tickets from Friday, May 19th. Even though the game was played, all tickets from Friday, May 19th – including tickets that were used to
SPRINGDALE, Ark – Due to wet and rainy conditions at Arvest Ballpark, the Northwest Arkansas Naturals have announced a modified ticket exchange policy for fans with tickets from Friday, May 19th.
Even though the game was played, all tickets from Friday, May 19th – including tickets that were used to attend the game – are eligible to be exchanged for a ticket of equal value to any upcoming home game in May: Saturday, May 20th; Sunday, May 21st; Tuesday, May 30th, or Wednesday, May 31st.
Fans are required to exchange their tickets in-person at the Arvest Ballpark Box Office during normal operating hours. The Box Office opens at noon on gamedays and stays open throughout the game while it is open on non-gamedays from 12 p.m. until 5 p.m., Monday through Friday, and closed on weekends.