Naturals Ticket Fundraiser Raises Over $100K in First 2 Months of the Season
With the support of Rich Products Corporation, the Northwest Arkansas Naturals fundraising program has helped raise over $1 million in the past decade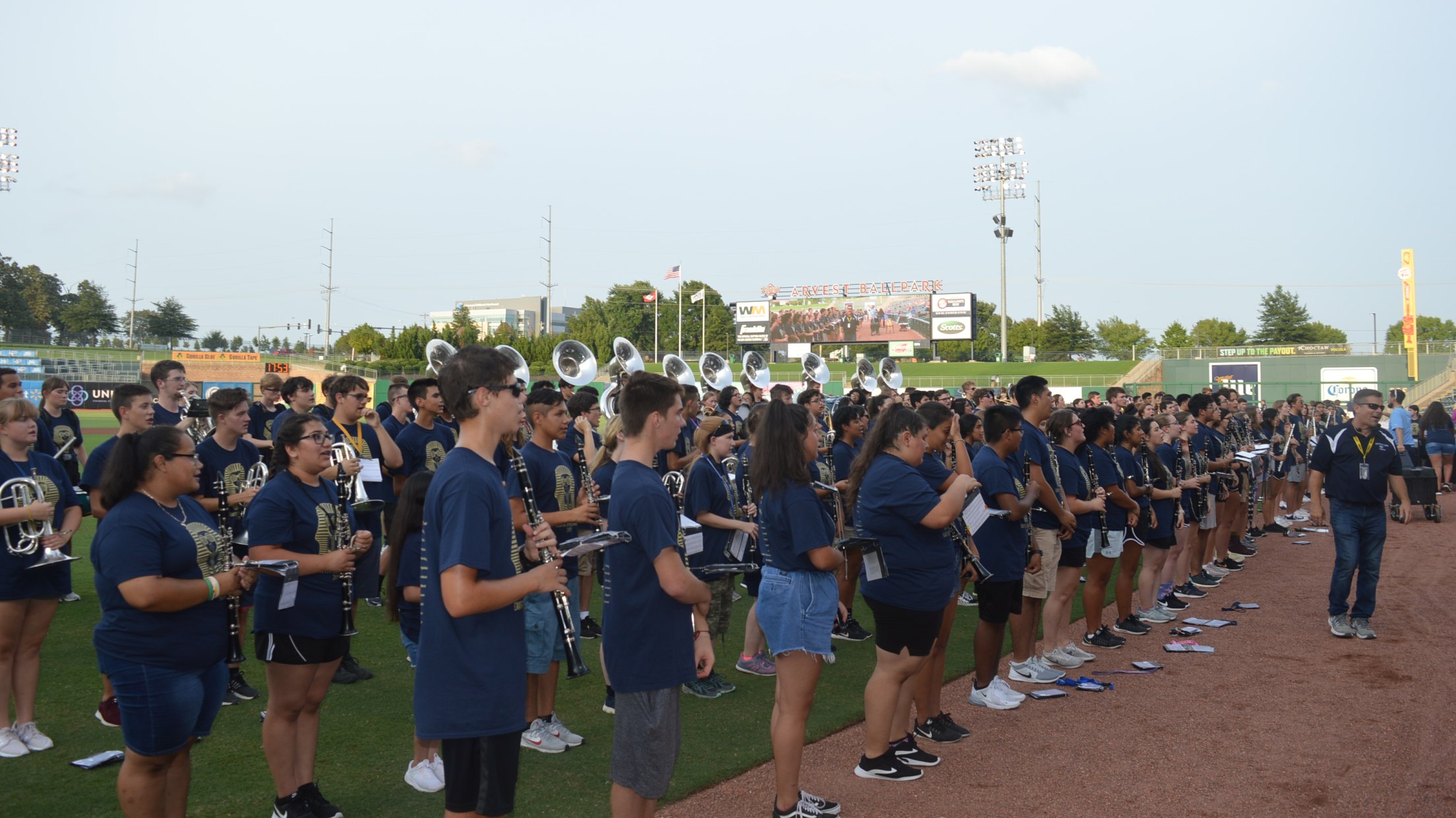 Bands and choirs are just some of the groups that take advantage of the Naturals fundraising programs at Arvest Ballpark. (NWA Naturals)
SPRINGDALE, Ark. – The Northwest Arkansas Naturals are proud to continue to have a positive impact in the community and through its ticket fundraising program, over $100,000 has been raised in just the first two months of the 2023 season. This is the quickest time that the program has exceeded
SPRINGDALE, Ark. – The Northwest Arkansas Naturals are proud to continue to have a positive impact in the community and through its ticket fundraising program, over $100,000 has been raised in just the first two months of the 2023 season. This is the quickest time that the program has exceeded $100,000 raised in a season since the popular program was introduced.
While dates are filling up quickly, the Naturals are scheduling fundraising games for school groups, sports teams, performance groups, and non-profits for the second half of the season. Supporters will get to attend a Naturals game and the organization will get to keep a large portion of their ticket sales. For more information and available games, please contact the Naturals front office at 479-927-4900 or email [email protected].
In addition to the funds raised, the Naturals Community Partners Program presented by Rich Products Corporation, gives non-profits the platform to promote their cause for free at Naturals games throughout the season.
On top of the easy in-stadium fundraising programs, the Naturals also help out a number of local organizations and school groups through donations and mascot appearances throughout the year. Fans can learn more about all of these programs by visiting www.nwanaturals.com.