TOMMY SHIELDS: A NATURAL FIT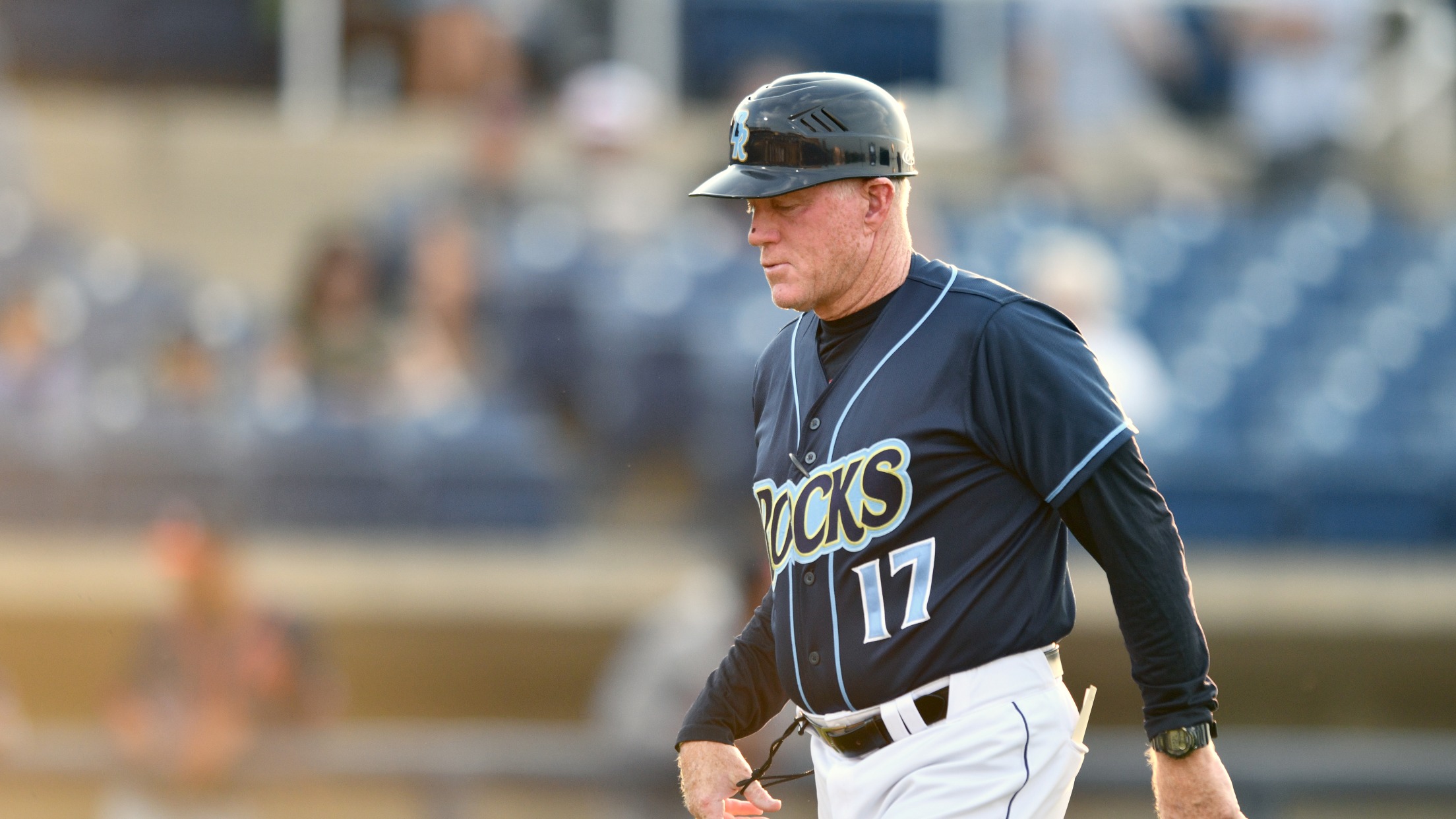 It's not often you find someone who's been in player development at every level, in almost every way for almost two decades preparing to add a new first to their story. That's exactly the case of the Northwest Arkansas Naturals' 2023 skipper, Tommy Shields. Shields joins the Naturals after serving
It's not often you find someone who's been in player development at every level, in almost every way for almost two decades preparing to add a new first to their story. That's exactly the case of the Northwest Arkansas Naturals' 2023 skipper, Tommy Shields.
Shields joins the Naturals after serving as the Bench Coach for the Omaha Storm Chasers in 2022, his first back with the Kansas City Royals organization after eight years with the Washington Nationals where he served as their Minor League Infield Coordinator (2015-2021) and manager of the High-A Wilmington Blue Rocks in 2021.
Having managed 883 games in his career, Shields has seen almost everything. In 1997, his second year as a manager, he steered the Delmarva Shorebirds (Baltimore Orioles) to a South Atlantic League title. Along the way to his appointment in Northwest Arkansas Shields was voted the New York-Penn League Manager of the year in 2004 and the Appalachian League Manager of the year in 2012 in his second of three seasons with the Burlington Royals.
The Virginia native is managing his 11th team in the 2023 Naturals, standing as his first season as a Double-A manager. Along with all of that managerial experience with four organizations comes the ability to evaluate talent. Shields spent seven years as an amateur scout with the St. Louis Cardinals, signing Reid Gorecki who played 11 years in professional baseball, including a stint in the big leagues.
Shields, who lives in Lititz, Pennsylvania, attended the University of Notre Dame where he played shortstop while earning a degree in economics. He's one of 54 players who went from Fighting Irish to Major Leaguer; a list that includes John Axford and Craig Counsell. Shields even earned a master's degree in sports management from the University of Massachusetts.
As a player, he had an eight-year career that began with the Pittsburgh Pirates, who drafted him twice. After being selected in the 36th round of the 1985 draft, Shields returned to Notre Dame and earned a 15th-round selection in 1986. At 21 he started his career moving through the ranks making stops in places like Harrisburg, Pennsylvania and Buffalo, New York. He was traded to the Baltimore Orioles in 1991 and played for Rochester before his big-league debut in 1992.
Shields transitioned to the Chicago Cubs, signing as a free agent in 1992 and played for the Iowa Cubs, earning another call-up in 1993 with the Cubs. In 1994, Shields played the final season of his career as an Iowa Cub, batting .263 with five homers and a career-high five triples.
The 58-year-old brings an abundance of experience – both on and off the field – to Arvest Ballpark for the 2023 season. He's joined on staff by pitching coach Larry Carter, hitting coach Andy LaRoche, assistant coach Kevin Kuntz, bench coach Christian Colón, certified athletic trainer Danny Accola, strength and conditioning coach CJ Mikkelsen, and coordinator of clubhouse operations Danny Helmer.
Opening Day is April 6th, where the Naturals will host the Midland Rock Hounds for a three-game series. Fans can still get their tickets by visiting the Naturals box office at Arvest Ballpark or going to nwanaturals.com.