RAPTORS DROP REGULAR SEASON FINALE
Two solo home runs not enough for Ogden to set league wins mark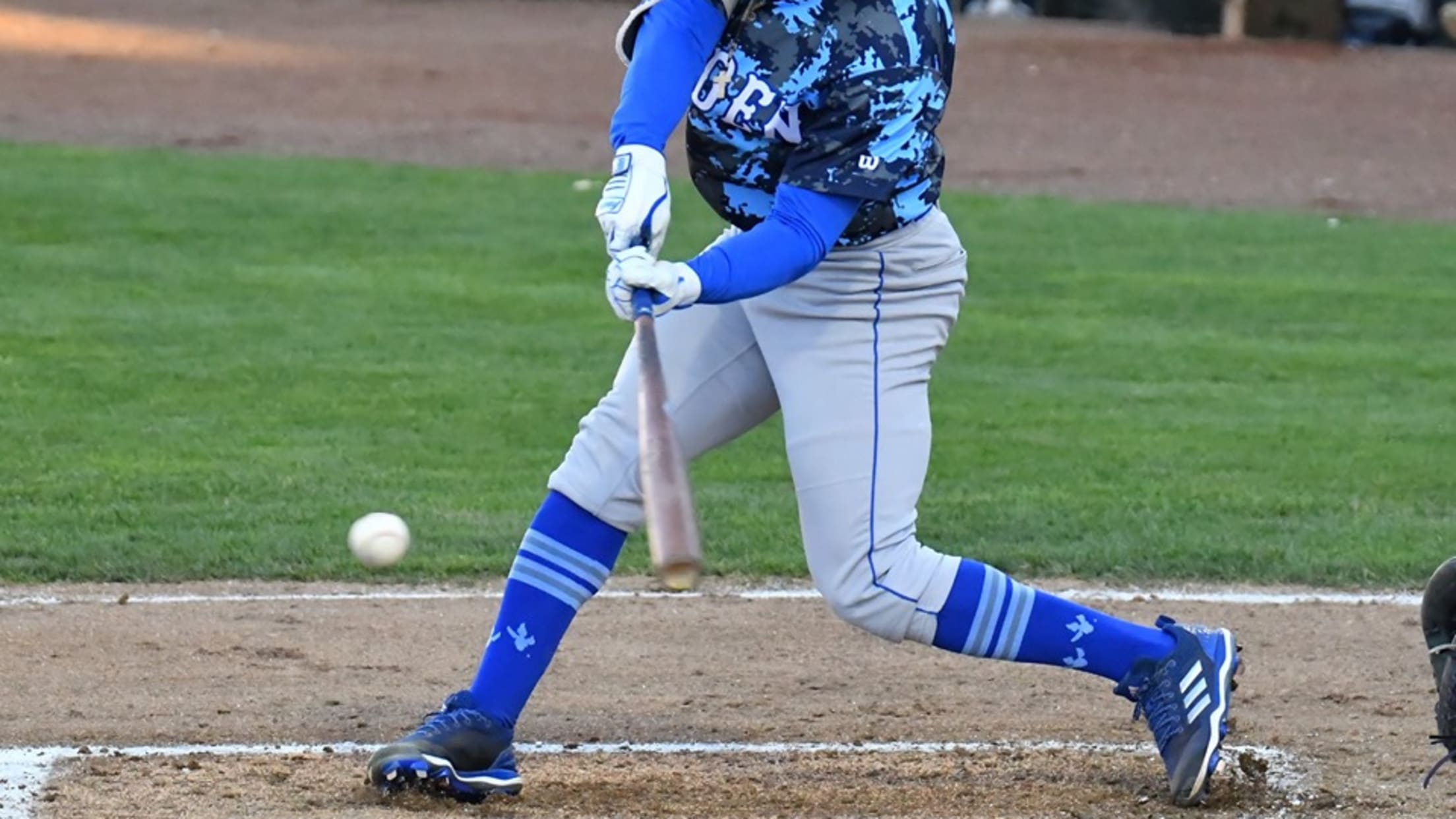 Aldrich De Jongh homered in the season finale (Eugene Morgan)
OREM, UT - Entering their final regular season game Saturday at the Orem Owlz, the Ogden Raptors were on the verge of Pioneer League history: a win would set the league record for wins in a season.In a hard-fought battle, the Raptors kept the game close, but they dropped the
OREM, UT - Entering their final regular season game Saturday at the Orem Owlz, the Ogden Raptors were on the verge of Pioneer League history: a win would set the league record for wins in a season.
In a hard-fought battle, the Raptors kept the game close, but they dropped the game, 4-2, and settled for a wins record tie.
Orem went on the board in the second, using a soft line drive hit followed by a flair double down the left field line with two out.
The Raptors, who saw three runners thrown out trying to steal in the first three innings, tied the score with two out in the third as Aldrich De Jongh hit a laser down the right field line and over the fence, his second blast in an Ogden uniform.
A two-out homer in the home half of the third gave Orem the lead for good, and they added an insurance run in the fifth on consecutive doubles. The second was off the bat of Jeremiah Jackson, who tied the league record for home runs a week before but was held back from breaking that mark by Raptors pitching over the final seven games of the campaign.
Imanol Vargas put up the final tally for Ogden, bashing his first Raptors home run to right field in the sixth.
With the regular season complete, the Raptors prepare to start the playoffs Sunday evening in Grand Junction.