SHAPS' SHOT PUTS RAPTORS ONE WIN FROM TITLE TILT
Clutch blast in ninth the difference in tight, well-played first game of South division playoffs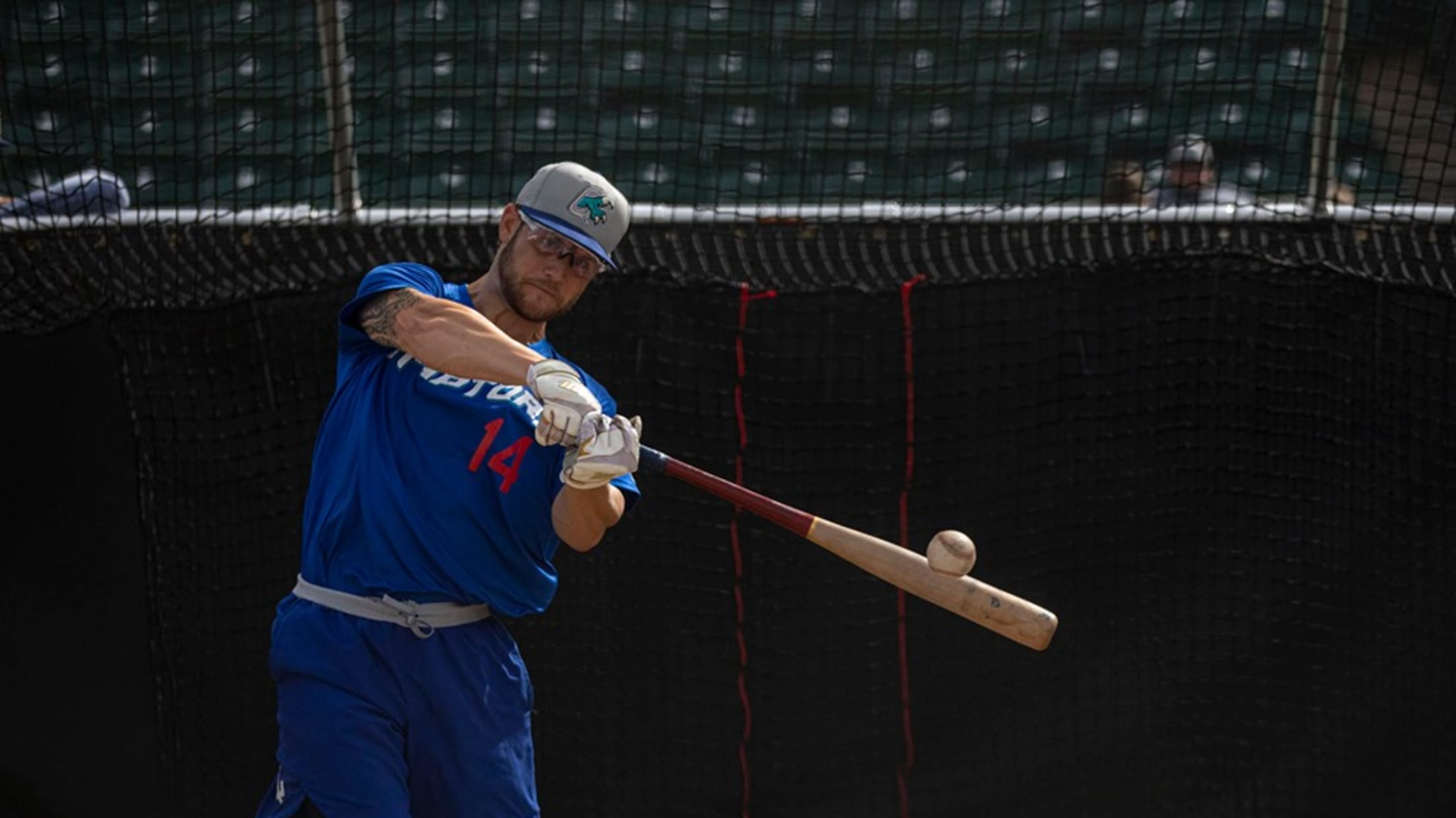 Andrew Shaps came through with a ninth-inning home run to put the Raptors ahead for good in Game One of the playoffs (KEVIN JOHNSON; Kevin Johnson)
GRAND JUNCTION, CO - Multiple times in the 2019 regular season, the Ogden Raptors saw a late road lead over the Grand Junction Rockies in a low-scoring game disappear with a walkoff win by the hosts.Sunday, the Raptors and Rockies reprised that type of contest in the first game of
GRAND JUNCTION, CO - Multiple times in the 2019 regular season, the Ogden Raptors saw a late road lead over the Grand Junction Rockies in a low-scoring game disappear with a walkoff win by the hosts.
Sunday, the Raptors and Rockies reprised that type of contest in the first game of the best-of-three Pioneer League South Division Series. This time, however, Ogden took a lead in the ninth and hung on.
Andrew Shaps, who didn't start the game with a left-handed pitcher on the mound, made the most of his only at-bat by lofting a drive to right that cleared the wall for a solo home run, giving the Raptors a 2-1 lead and eventual win.
The victory means Ogden needs just one win in two games at home against Grand Junction to advance to the Pioneer League Championship Series for the second time in three years.
Shaps, who entered in the bottom of the sixth to play defense, fell behind, 0-2, against Grand Junction right-handed reliever Jacob Kostyshock. On the next pitch, Shaps hit a soaring drive that barely cleared the glove of Rockies right fielder Brenton Doyle and the right-field fence, causing the team and Raptors fans who made the trip to explode in celebration.
After the teams played five scoreless frames, the visitors went on the board in the sixth. A two-out rally was kept alive by an infield hit off the bat of Ramon Rodriguez to load the bases, and Jeremy Arocho patiently drew a four-pitch walk to force in the first run.
In the home half, Grand Junction's Colin Simpson hit a one-out home run to tie the game, knocking out Raptors starter Elio Serrano after a very solid five-plus innings. Ogden responded with a parade of relievers - Mitchell Tyranski, Jacob Cantleberry and Nick Robertson - who blanked the Rockies over the game's final three innings. Robertson recorded a strikeout, groundout and fly out in the ninth to convert the save.
The Raptors host the Rockies at Lindquist Field on Monday evening at 6:30. If the Raptors win, they will advance to the Pioneer League Championship Series. A Rockies win will force a deciding third game between the two on Tuesday night at 6:30 in Ogden.