Chasers fall to I-Cubs 5-2, strand 10 runners on base
Eaton extends hit streak and Briceño goes 2-for-4 with an RBI in loss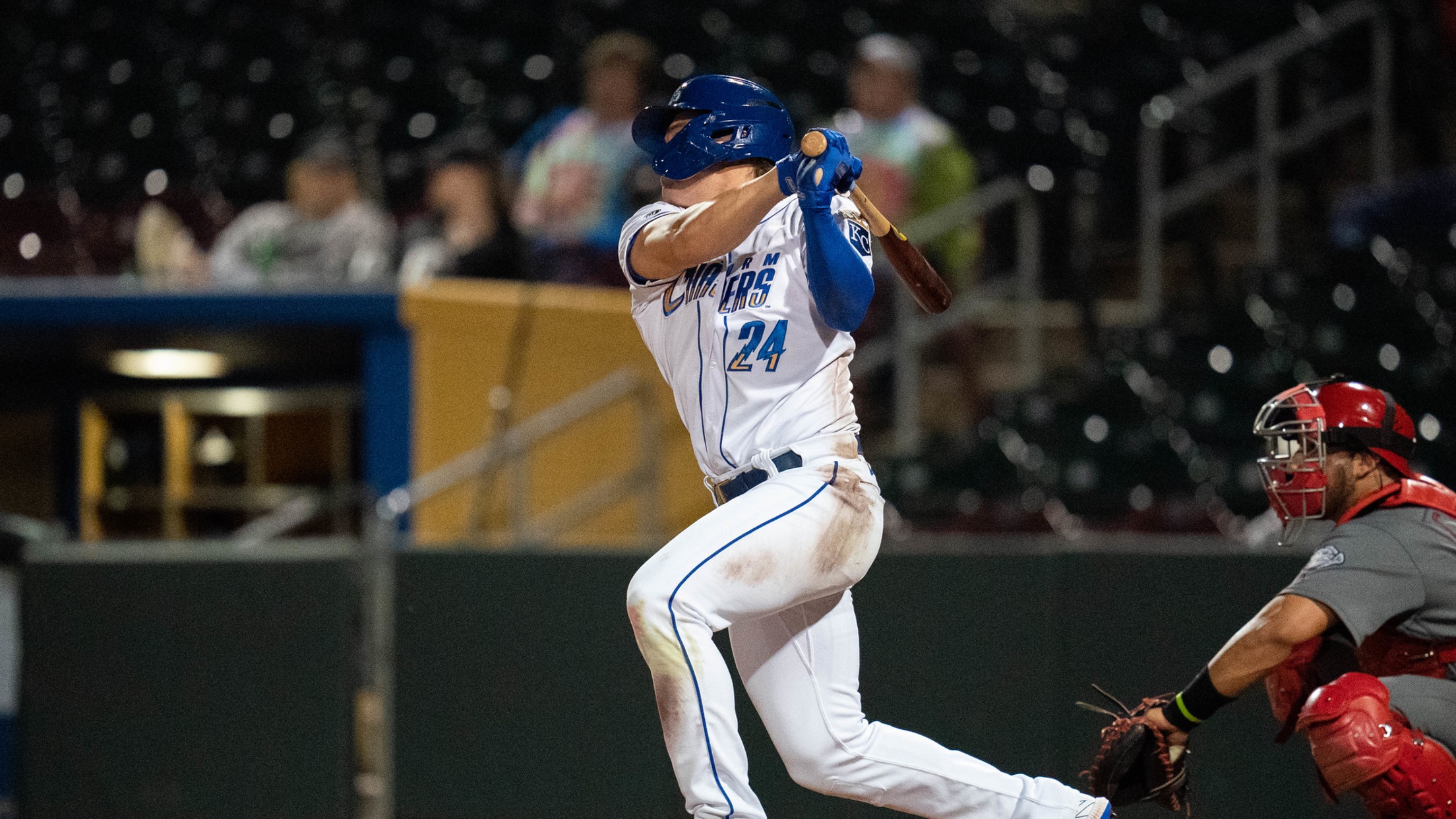 Des Moines, Iowa – The Omaha Storm Chasers (30-32) fell to the Iowa Cubs (29-34) on the road 5-3. The I-Cubs now lead the series 3-1. Omaha juiced the bases in the first on a single from LF Nick Pratto, a walk from 1B Vinnie Pasquantino, and a walk from
Des Moines, Iowa – The Omaha Storm Chasers (30-32) fell to the Iowa Cubs (29-34) on the road 5-3. The I-Cubs now lead the series 3-1.
Omaha juiced the bases in the first on a single from LF Nick Pratto, a walk from 1B Vinnie Pasquantino, and a walk from 2B Michael Massey. The Chasers would strand the bases loaded and come away empty in the first.
Omaha was only able to put two runners on base during the second inning through fifth inning. SS Angelo Castellano reached on an I-Cubs fielding error in second and Pratto drew a walk in the third.
In the bottom of the third, Iowa opened the scoring with a four-run frame, to take the lead 4-0.
Omaha put a runner in scoring position with one away in the sixth on a double from CF Brewer Hicklen. Hicklen stole third for his 12th stolen base of the season before Pasquantino pushed the first Storm Chasers run across home plate.
RHP Carlos Hernández (Loss, 1-3) tossed 6.0 innings, allowing one earned run and three unearned runs. Hernández finished with seven strikeouts and retired the final 10 batters he faced.
C José Briceño hit a single to start the seventh inning rally before Castellano drew a walk and RF Nate Eaton was hit by a pitch to load the bases with one out. Hicklen drew a walk to score Briceño and cut the deficit to 4-2.
The I-Cubs hit a homer to start the bottom of the frame and push the lead to 5-2 after seven innings.
DH Jimmy Govern reached on a throwing error by the I-Cubs and moved to second on a wild pitch in the top of the eighth. Briceño hit a soft single to score Govern who was off with the contact with two outs.
Eaton hit a leadoff single to start the ninth to extend his hit streak to nine games, the longest by a Storm Chaser this season. Eaton would end up stranded at first to fall in game four 5-3.
The Storm Chasers continue their series with Iowa on Saturday with first pitch scheduled for 6:08 p.m. Coverage begins at 5:45 p.m. on the Sarpy County Tourism Pregame Show on 1180 The Zone.
Next week, Omaha returns home to host Columbus. That series features Girl Scout Night on Friday, June 24 and '90s Night on Saturday, June 25.
The full 2022 schedule can be found here and single-game tickets are now available here.
For more tickets and more information, please visit omahastormchasers.com, call the Werner Park Ticket office at (402) 738-5100, and follow the team on social media. You can follow the team on Twitter @omastormchasers, on Instagram @omahastormchasers, and "like" the team on Facebook at facebook.com/omahastormchasers.