Gentry and Eaton Homer but Chasers fall to the I-Cubs
The Chasers only produce five hits in their 8-3 loss to the I-Cubs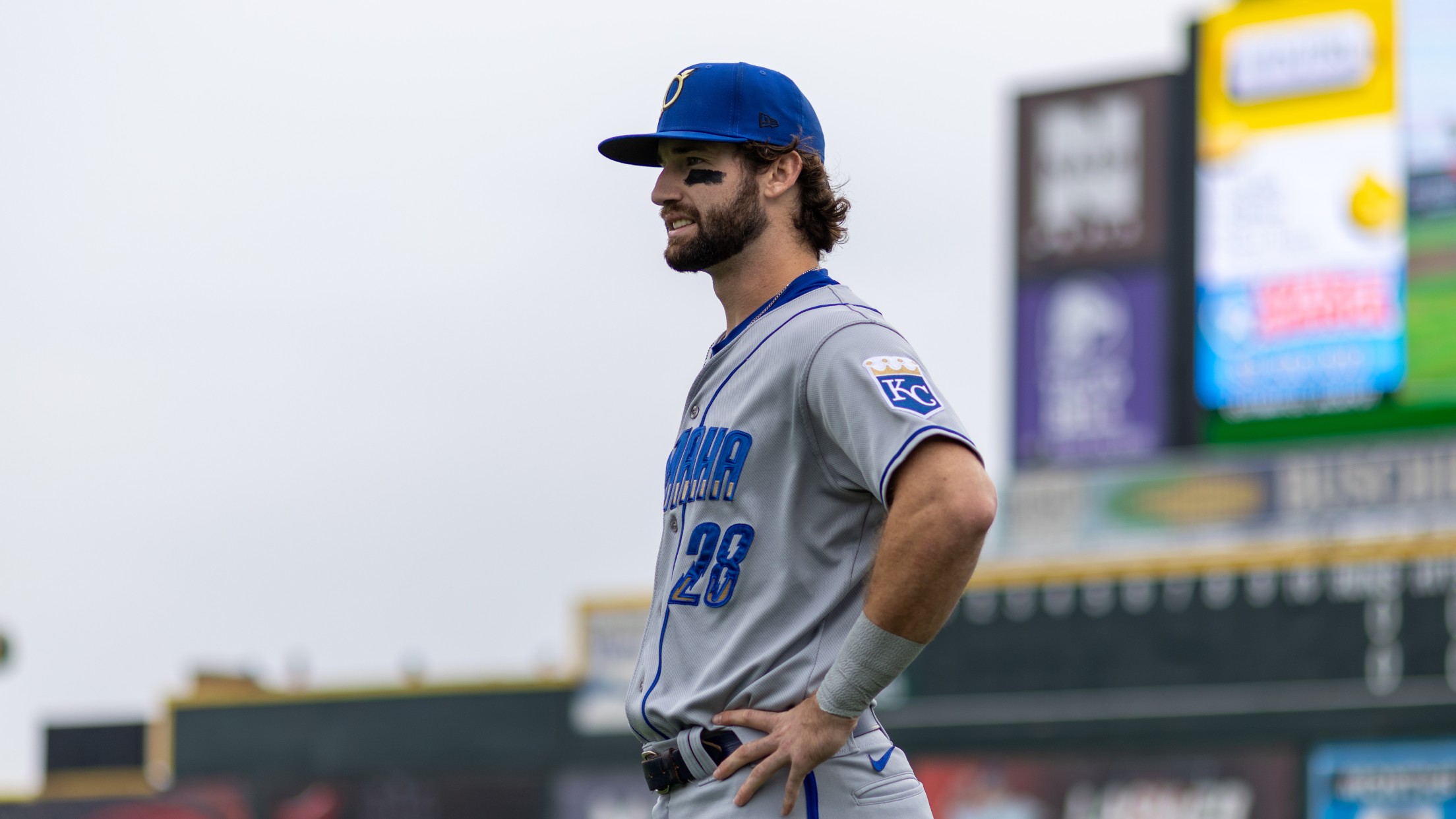 DES MOINES, IOWA ­­– Tyler Gentry and Nate Eaton both hit home runs but the Omaha Storm Chasers fall to the Iowa Cubs 8-3 on Saturday Night at Principal Park in Des Moines. Anthony Veneziano quickly saw himself in trouble in the first inning. He gave up a two-run home
DES MOINES, IOWA ­­– Tyler Gentry and Nate Eaton both hit home runs but the Omaha Storm Chasers fall to the Iowa Cubs 8-3 on Saturday Night at Principal Park in Des Moines.
Anthony Veneziano quickly saw himself in trouble in the first inning. He gave up a two-run home run and Omaha was down 2-0 early.
In the second inning, Veneziano got the first two outs but then gave up three hits and walked two batters before he finally got the third out. By the end of the second inning the Chasers were down 4-0.
Eaton hit a two-run home run in the fourth to bring the Chasers two runs closer. This was his fifth extra base hit of the series.
Veneziano got through 4.1 innings, giving up seven hits and six runs. Jonah Dipoto was tasked with getting out of the fifth. He walked the first batter he faced but then got the I-Cubs to ground into a double play.
Evan Sisk came in for the sixth and gave up back-to-back singles to start his outing. He then retired the next three batters he faced to keep the score 6-2. Sisk walked the first batter he saw in the seventh and Brett de Gues was brought in to replace him. de Gues struck out two and walked one. Christian Chamberlain was brought in to get the final out in the seventh.
Chamberlain came back out for the bottom of the eighth and quickly got a strikeout. The I-Cubs singled and then hit a two-run home run off of him to grow their lead to 8-2.
Gentry hit his 15th home run of the year and it was a solo shot in the ninth to chip away at Iowa's lead. After Gentry's home run Eaton walked but no other Chaser could reach base as they fall to the I-Cubs 8-3.
Nate Eaton and Tyler Gentry both hit home runs and José Briceño went 2-for-4 in tonight's lose. The Chasers only had five hits in Saturday night's game with two being home runs.
Omaha has lost their first game this series and will look to get back into the win column tomorrow during their series finale against Iowa, with right-hander Jonathan Bowlan headed to the mound Sunday afternoon at 12:08 p.m. CT in Des Moines.