Mann and Briceño Homer but Rally Falls Short in Loss to Indy
Chasers score in three of final four innings but fall 5-4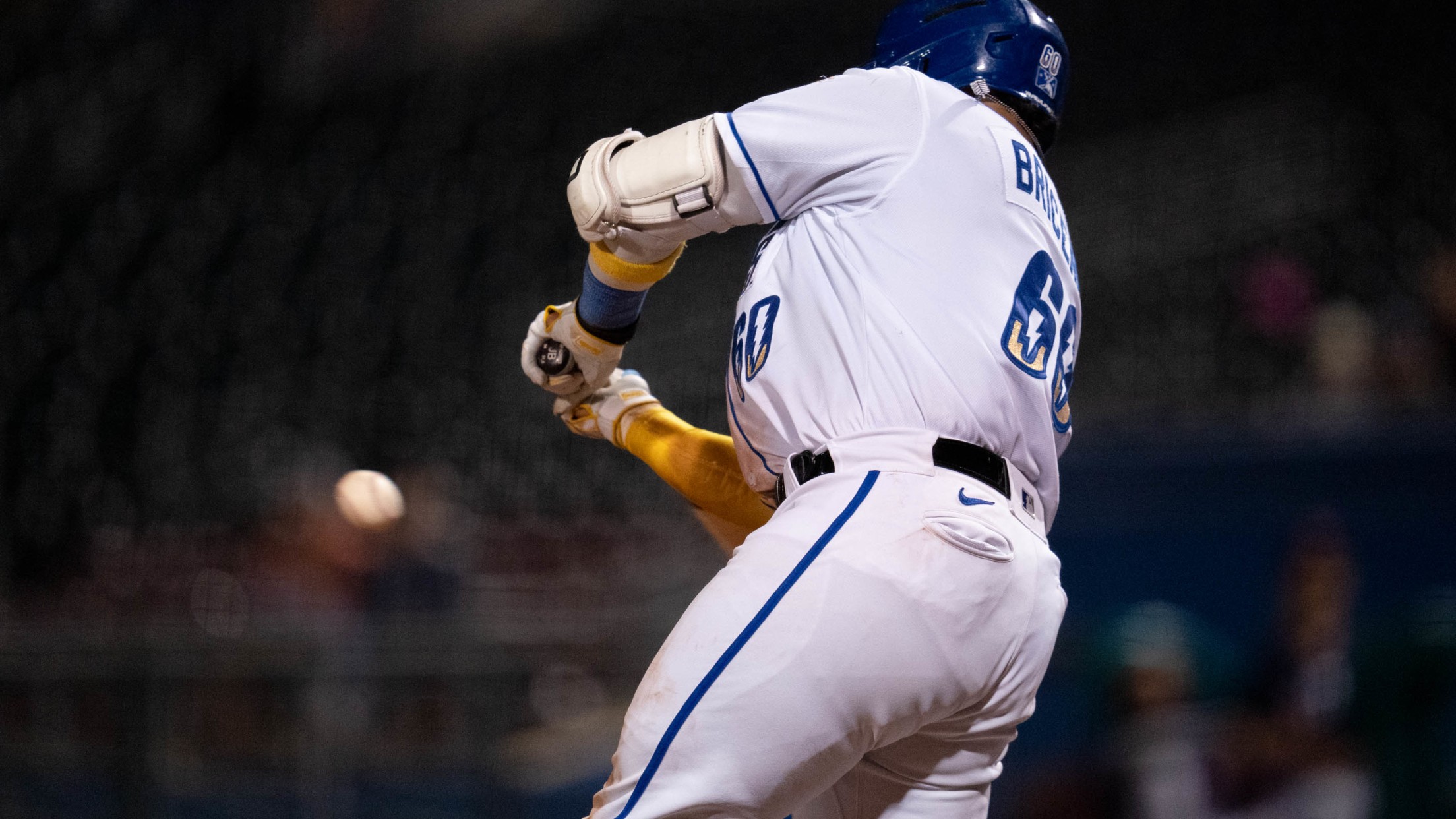 José Briceño homered as drove in a pair of runs in Omaha's 5-4 loss to Indianapolis. (Minda Haas Kuhlmann)
PAPILLION, NEB. – The Omaha Storm Chasers scored in three of the final four innings, but stranded the winning run at the plate in a 5-4 loss to the Indianapolis Indians Wednesday evening. Omaha jumped out to an early 1-0 lead in the bottom of the second inning as three
PAPILLION, NEB. – The Omaha Storm Chasers scored in three of the final four innings, but stranded the winning run at the plate in a 5-4 loss to the Indianapolis Indians Wednesday evening.
Omaha jumped out to an early 1-0 lead in the bottom of the second inning as three singles in the span of four batters plated a run and Nate Eaton drove home Devin Mann.
The Storm Chaser lead lasted until the fourth, as starter Andrew Hoffmann worked around a trio of baserunners in his first three innings, but a fielder's choice and sacrifice fly in the top of the fourth gave Indianapolis a lead it didn't relinquish.
Hoffmann allowed back-to-back doubles to open the top of the fifth but worked out of trouble, holding Indy to just the three runs, however the right-hander struck out a season-low two over 5.0 innings for Omaha.
In the bottom of the sixth, three more singles, again in the span of four batters plated another run, as José Briceño drove in John Rave. While Omaha was within one, a two-out, two-RBI double in the seventh from Indy increased the deficit just a bit more.
Mann homered in the bottom of the seventh and Briceño left the building in the eighth, but the rally fell short in the ninth as CJ Alexander was stranded on second as the potential game-tying run and the winning run was left at the plate to end the game.
While Evan Sisk allowed the pair of runs in the seventh, Jonathan Heasley and Dylan Coleman followed with 2.1 scoreless to keep Omaha within reach the rest of the night.
Mann, Rave, Gentry and Briceño each offered two-hit days in the loss, while Mann scored twice and Briceño drove in two runs.
Omaha will try and bounce back Thursday at 6:35 p.m. CT with right-hander Max Castillo on the mound.