Omaha Alums Perez, Gordon, Greinke Earn Gold Gloves
Voting for Platinum Glove Award now open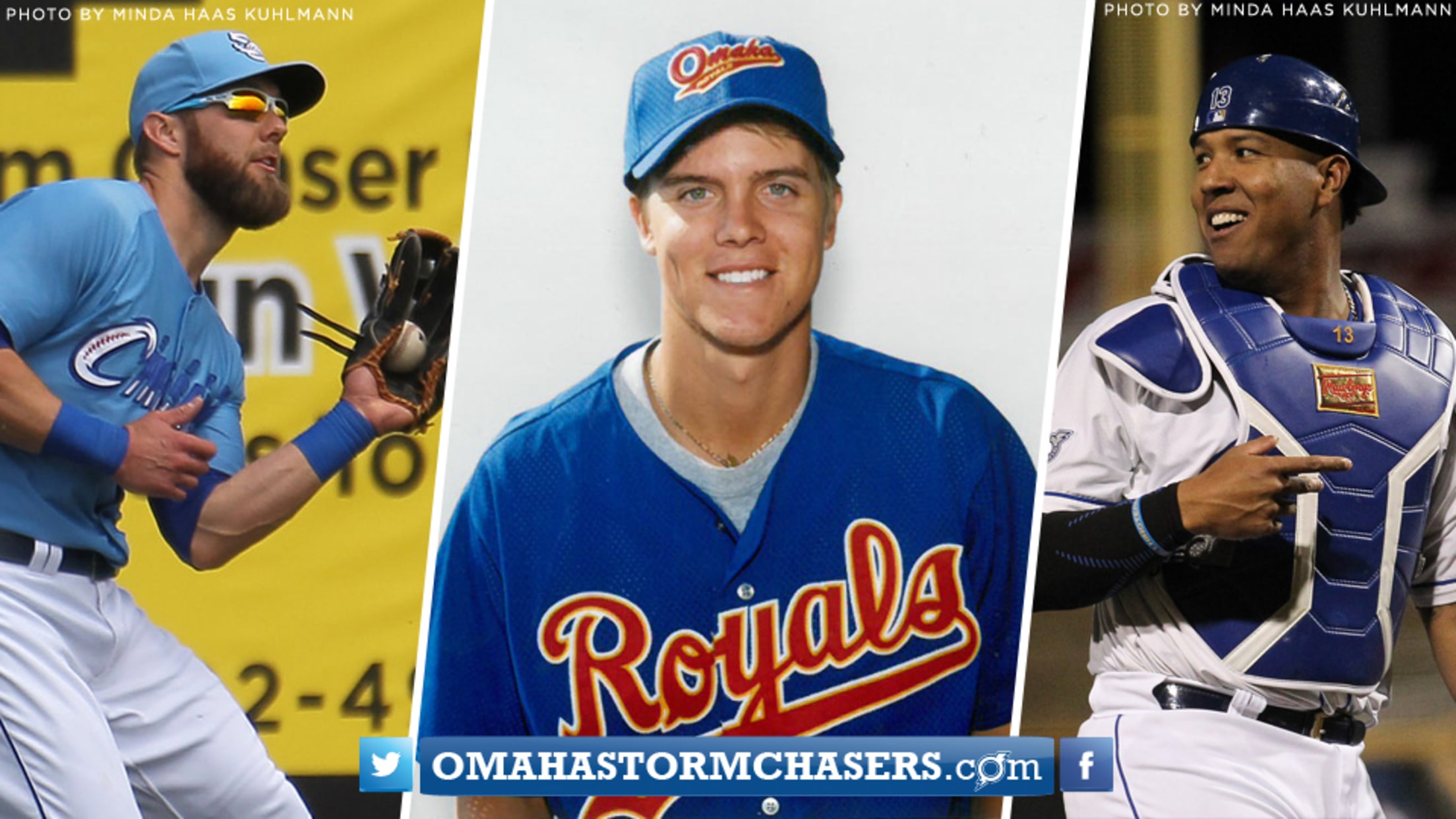 The 2018 Rawlings Gold Glove Award winners were announced on Sunday night, with a trio of former Omaha players receiving honors, including catcher Salvador Perez and outfielder Alex Gordon , who both played with the Storm Chasers during the 2018 season on Major League Rehab Assignments. 2004 Omaha Royals hurler
The 2018 Rawlings Gold Glove Award winners were announced on Sunday night, with a trio of former Omaha players receiving honors, including catcher Salvador Perez and outfielder Alex Gordon , who both played with the Storm Chasers during the 2018 season on Major League Rehab Assignments. 2004 Omaha Royals hurler Zack Greinke also earned a Gold Glove in the National League.
The honor is Gordon's second straight and sixth overall. He has been named a Gold Glove winner following the 2011-14 and 2017-18 seasons. In 134 games played in the outfield in 2018, Gordon recorded a .993 fielding percentage and was charged with just two errors in 292 total chances. He played in three games with the Storm Chasers in April 2018, posting a .222 average (2-9), adding two runs, one double and two RBI.
Perez nabbed his fifth Gold Glove Award after receiving the honor in four consecutive seasons from 2013-16. He was not charged with an error in 96 games with Kansas City in 759 total chances. He also matched a single-season career-high by throwing out 48 percent of would-be basestealers. Perez wore a Storm Chasers uniform for four games earlier this year, compiling a .333 average (3-9) with one run, one homer and three RBI.
Greinke earned his fifth consecutive Gold Glove honor, with that stretch dating back to the 2014 campaign. He did not commit an error for the second straight season while pitching for the Arizona Diamondbacks. The right-hander accumulated a 1-1 record and 2.51 ERA (8 ER/28.2 IP) with 23 strikeouts in six starts as a 20-year-old with the Omaha Royals in 2004.
The full list of 2018 Rawlings Gold Glove Award winners can be viewed by clicking here.
Fans can also vote for this year's Platinum Glove Award, given to one player in each league, by clicking here.