Omaha falls to Lehigh Valley in extras 
Three runs from IronPigs too much for Omaha to overcome in the 10th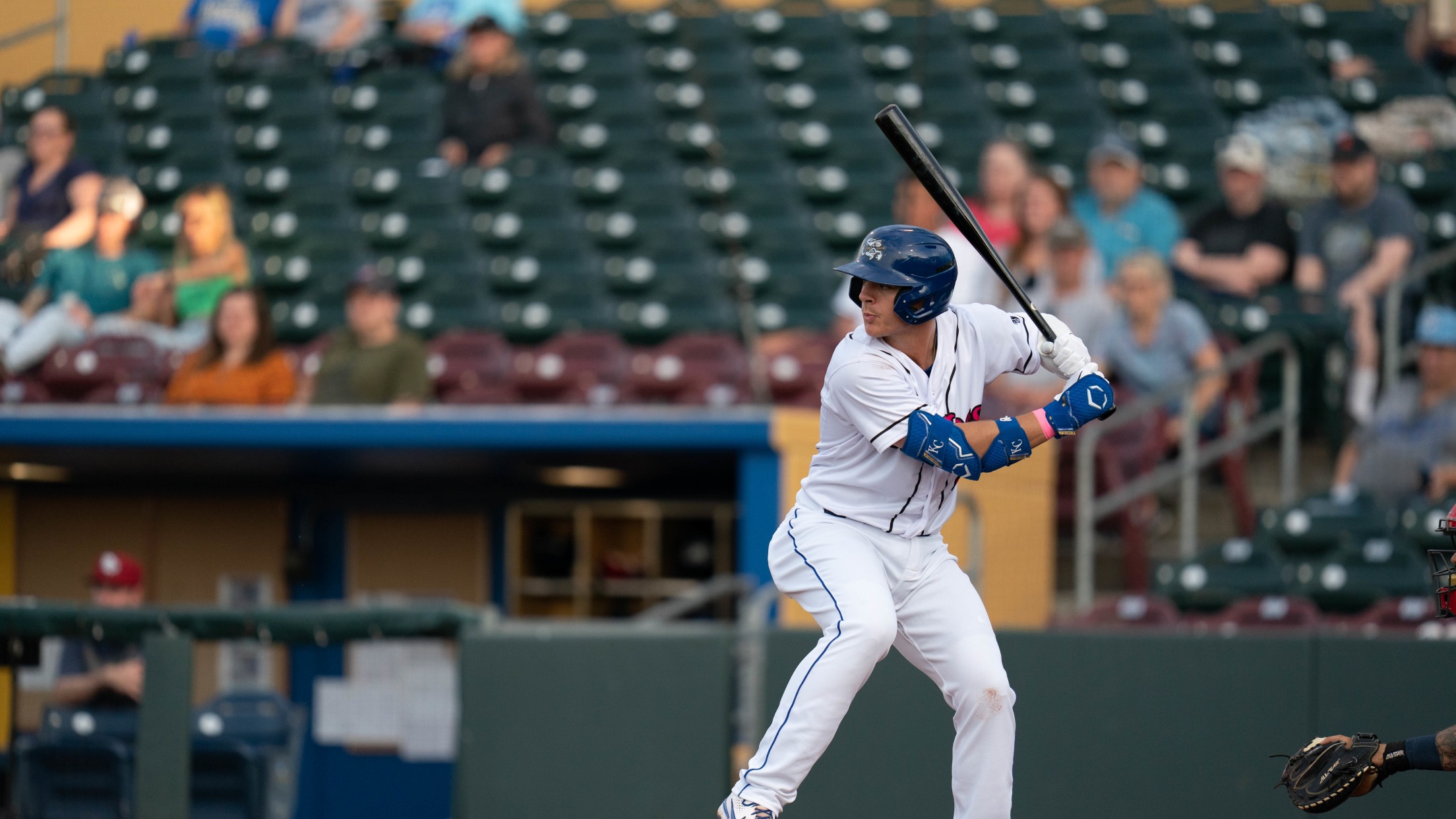 Papillion, Neb. – The Omaha Hogs (28-28) fell to the Lehigh Valley IronPigs (33-25) 5-2 in 10 innings. The IronPigs put a homer on the first pitch of the game to take the lead. Lehigh Valley kept the Omaha Hogs off the scoreboard and put up another in the third
Papillion, Neb. – The Omaha Hogs (28-28) fell to the Lehigh Valley IronPigs (33-25) 5-2 in 10 innings.
The IronPigs put a homer on the first pitch of the game to take the lead. Lehigh Valley kept the Omaha Hogs off the scoreboard and put up another in the third to take an early 2-0 lead.
LF Nate Eaton started a rally in the bottom of the fifth reaching on a throwing error with one out. 3B Jimmy Govern hit a single to put a pair of runners on. The Omaha Hogs executed a double steal with Eaton scoring on a throwing error from Lehigh Valley's catcher. 1B Nick Pratto hit a triple to score Govern. Pratto would end up stranded but not before the Omaha Hogs knotted the score at 2-2.
Pratto's triple ties him for the team lead with two.
Both teams went to their bullpens in the sixth, neither willing to surrender a run in regulation.
CF JaCoby Jones hit a double with one out in the eighth before DH Vinnie Pasquantino drew a walk to put runners on first and second. A strikeout and a flyout ended Omaha's scoring opportunity. Heading into the ninth, the score remained tied at 2-2.
The IronPigs jumped on the first pitch of the 10th inning, with Yairo Munoz hitting his second homer of the game to give Lehigh Valley lead. Heading into the bottom of the 10th, the IronPigs held a 5-2 lead.
The Omaha Hogs got their first batter on in the 10th, but a pair of flyouts and a strikeout ended the game.
The Storm Chasers will be playing in special themed uniforms Saturday, as part of Salute to Corn Night, presented by the Nebraska Corn Board. First pitch is set for 7:05 p.m. and tomorrow will be a night with lots of corny entertainment. Pregame coverage will begin at 6:45 p.m. with the Sarpy County Tourism Pregame Show on 1180 the Zone.
The full 2022 schedule can be found here and single-game tickets are now available here.
For more tickets and more information, please visit omahastormchasers.com, call the Werner Park Ticket office at (402) 738-5100, and follow the team on social media. You can follow the team on Twitter @omastormchasers, on Instagram @omahastormchasers, and "like" the team on Facebook at facebook.com/omahastormchasers.