Omaha's Winning Streak Ends at Nine
Cubs takes pitcher's duel with two late runs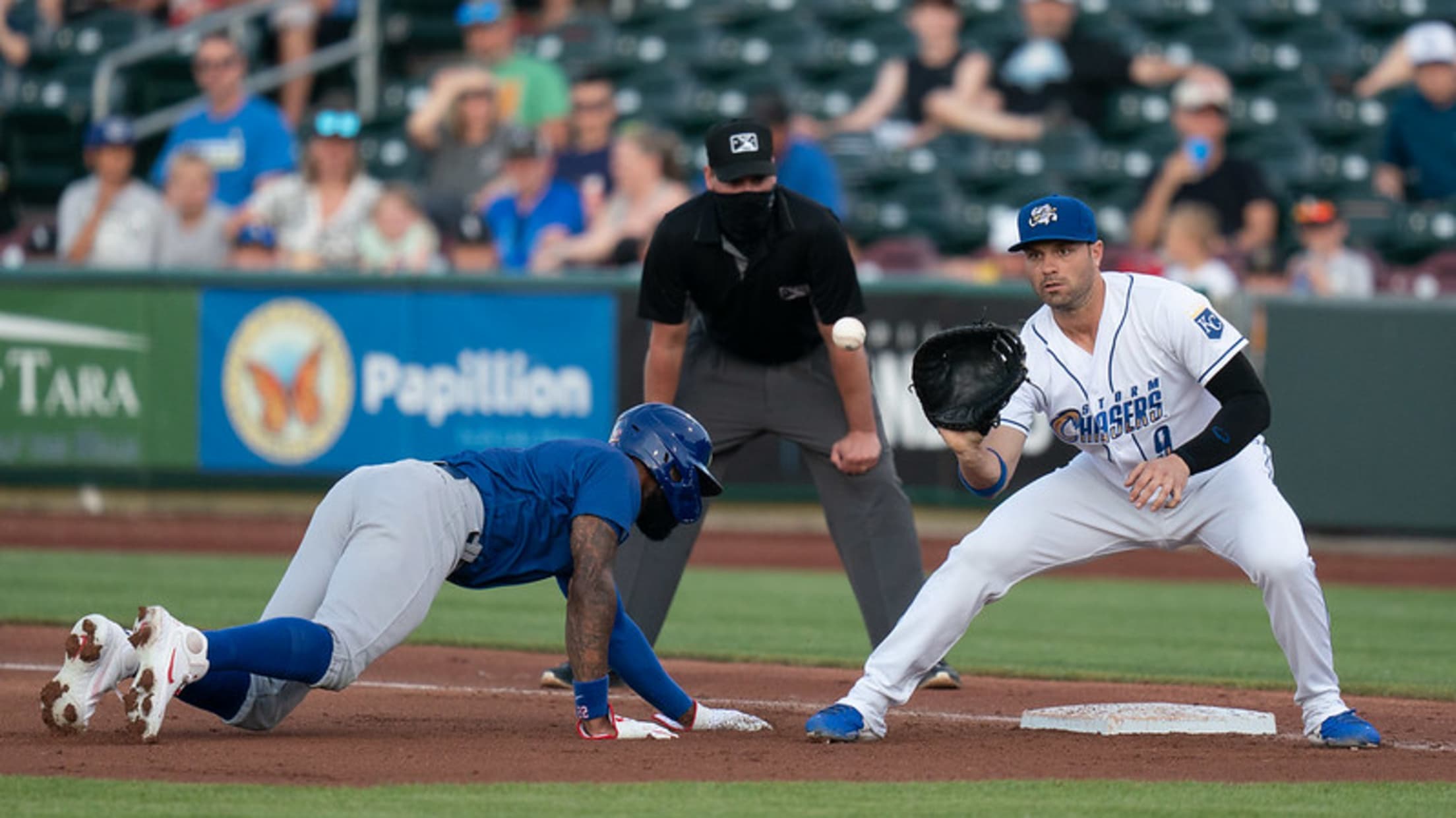 Jackson Kowar's winning streak remained intact. Omaha's didn't. Iowa scored two runs in the top of the eighth inning to break a scoreless tie and held on to edge the Strom Chasers 2-0 Wednesday at Werner Park. The victory snapped Omaha's nine-game winning streak. It also ended a nine-game skid
Jackson Kowar's winning streak remained intact. Omaha's didn't.
Iowa scored two runs in the top of the eighth inning to break a scoreless tie and held on to edge the Strom Chasers 2-0 Wednesday at Werner Park. The victory snapped Omaha's nine-game winning streak.
It also ended a nine-game skid by the Cubs (10-14), who hadn't won since topping the Chasers 9-8 in Des Moines on May 21. Rehabbing Chicago starter Alec Mills and relievers Kyle Ryan and Jake Jewell combined to blank the Chasers on three hits. Omaha (17-8) stranded a pair of runners at third base.
Mills (0-2), a former Chaser, and Kowar were locked in a pitcher's duel through the first five innings. Mills didn't allow a hit until Meibrys Viloria led off the fifth with a double. Kowar surrendered a double to rehabbing Chicago outfielder Jake Marisnick in the second at-bat of the game. He then retired 14 of 15.
Named Triple-A East's Pitcher of the Month earlier in the day, Kowar (5-0) left after five innings of one-hit ball and took a no-decision. He walked one batter, rehabbing former All-Star Jason Heyward, and struck out five. Kowar needed only 70 pitches to get through five innings and lowered his ERA to 0.85.
Mills entered the game with an 11.12 ERA, then tossed six shutout innings while allowing only two hits.
Ryan (1-0) got the win for Iowa with two scoreless relief innings. Andrew Romine led off the eighth for the Cubs with a double then scored when Omaha third baseman Emmanuel Rivera threw wide of first on a bunt single by former All-Star Dee Strange-Gordon. Strange-Gordon scored on Vance Vizcaino's single.
Jace Vines (2-2) suffered the loss for Omaha. Jewell retired three of the four batters he faced for a save.