Sandy Alomar Jr.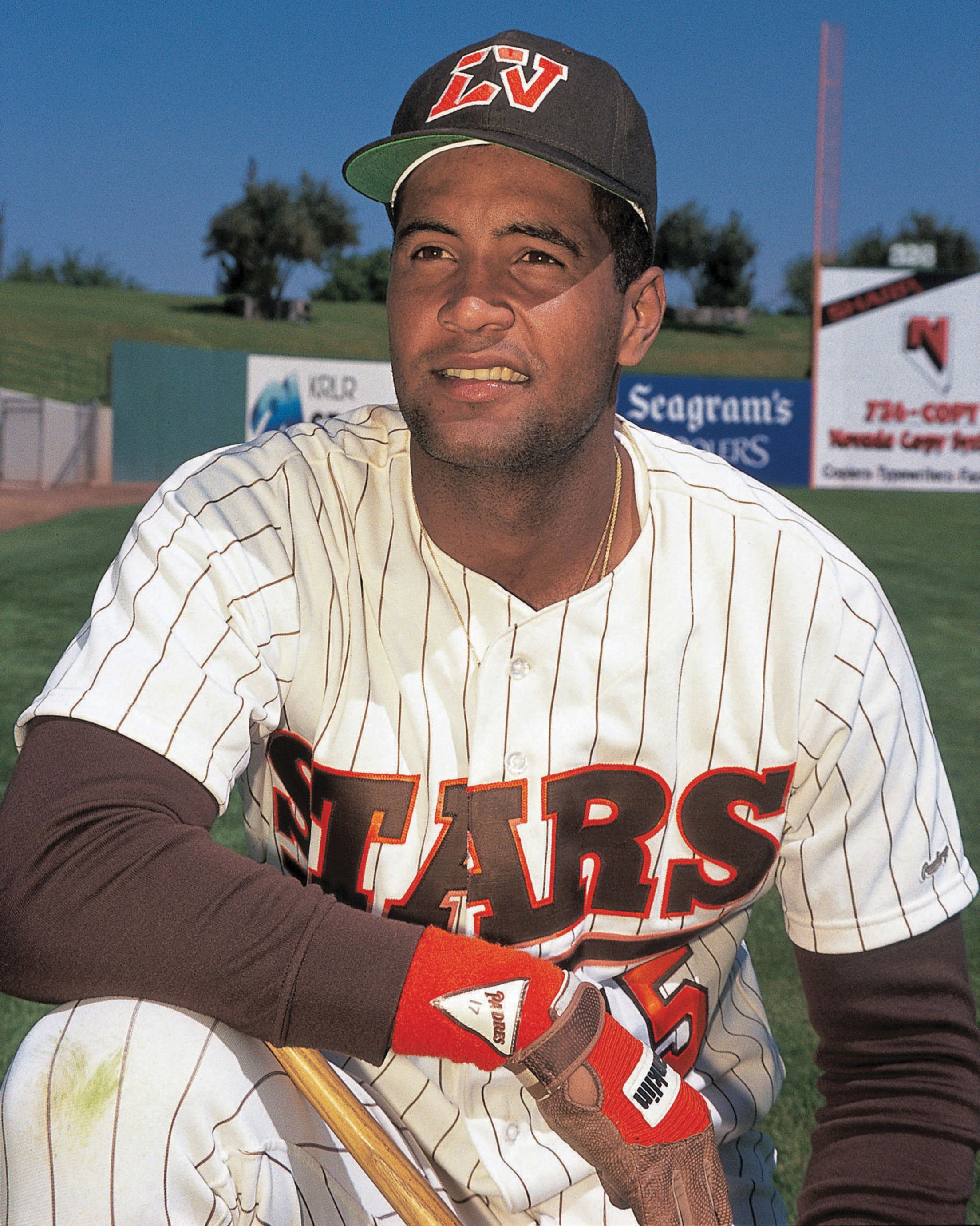 Inducted 2013 (Player)
Position: Catcher
Height: 6-5
Weight: 200
Bats: Right
Throws: Right
Born: June 18, 1966 in Salinas, P.R.
Notes: Alomar's 1989 campaign with the Stars will forever be remembered as one of the best performances by a catcher in league history. Over the course of the season, Alomar batted .306 while collecting 160 hits, 101 RBI, 88 runs, 33 doubles and 13 home runs. Alomar was named Pacific Coast League Most Valuable Player in 1988 and 1989, catapulting him into 20 years of Major League service for seven different organizations. He ended his Major League career with a .273 average, 112 home runs and six All-Star appearances.
PCL Career Statistics
Year
Team
Pos
G
AB
R
H
2B
3B
HR
RBI
K
BB
SB
AVG
1988
Las Vegas
C
93
337
59
100
9
5
16
71
35
28
1
.297
1989
Las Vegas
C
131
523
88
160
33
8
13
101
58
42
3
.306
1991
Colorado Springs
C
12
35
5
14
2
0
1
10
0
5
0
.400
2007
New Orleans
C
45
144
15
42
8
1
4
29
24
8
1
.292
Totals (4 seasons)
281
1,039
167
316
52
14
34
211
117 
83 
5
.304