The Show Before the Show: Episode 55
D-backs' Buschmann talks getting MLB call after decade in MiLB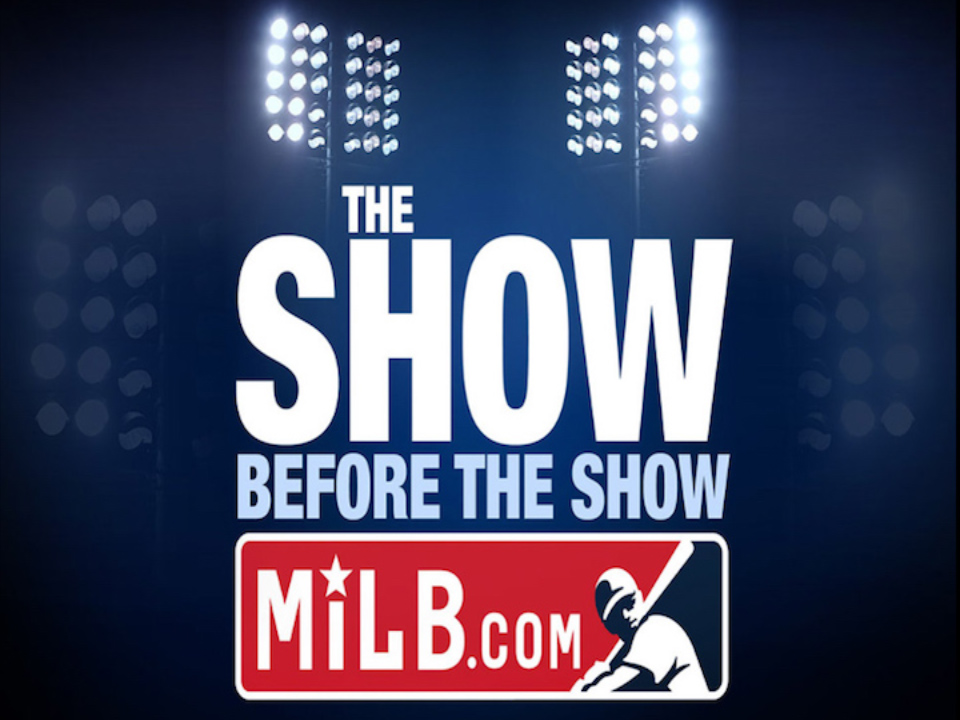 By MiLB.com | April 21, 2016 2:15 PM
Check out the latest episode of The Show Before the Show, MiLB.com's official podcast. A segment rundown is listed below, in case you want to skip to a particular section. Like the podcast? Subscribe, rate and review The Show Before the Show on iTunes. Send your questions and feedback to podcast@milb.com. You can follow hosts Tyler Maun (@TylerMaun) and Sam Dykstra (@SamDykstraMiLB) on Twitter.
Listen to The Show Before the Show Podcast »
Episode 55:
Three Strikes (1:55)
Shortstops Dansby Swanson (Braves) and Alex Bregman (Astros) are both off to hot starts this year after being taken first and second overall in the 2015 Draft. Tyler and Sam discuss what that means for both individually and how we should view the two prospects as a pair.
For Strike Two, the guys turn to the latest Toolshed piece concering just how aggressively certain prospects were or were not pushed to Minor League levels at the start of 2016.
With Matt Buschmann making the Majors for the first time atfer a decade in the Minors, Tyler and Sam close out the opening segment by talking about which longtime Minor League they'd like to see next validated with a trip to The Show.
Matt Buschmann interview (26:16)
Matt Buschmann had pitched 1,326 1/3 innings in the Minor Leagues with five different organizations (Padres, Rays, A's, Reds, Orioles) before finally being called up to the Majors by the D-backs on April 8. He made his debut on April 10 and allowed one earned run in 4 1/3 innings over three appearances out of the bullpen before being optioned back to Triple-A Reno on Sunday. The 32-year-old right-hander called into the podcast to talk about his road through the Minors, what it was like to finally get the call, how he chose the D-backs as a free agent and why he stuck it out for so long.
Ben's Biz Banter (42:58)
Wrapping up (1:05:21)
Listen to The Show Before the Show Podcast. This story was not subject to the approval of the National Association of Professional Baseball Leagues or its clubs.
View More