Pawtucket Red Sox and PawSox Foundation to hold first-ever Fall Golf Classic
Event RESCHEDULED TO THURSDAY, October 15th at Pawtucket Country Club. REGISTRATION FULL.
Event RESCHEDULED TO THURSDAY, October 15th at Pawtucket Country Club.
REGISTRATION FULL.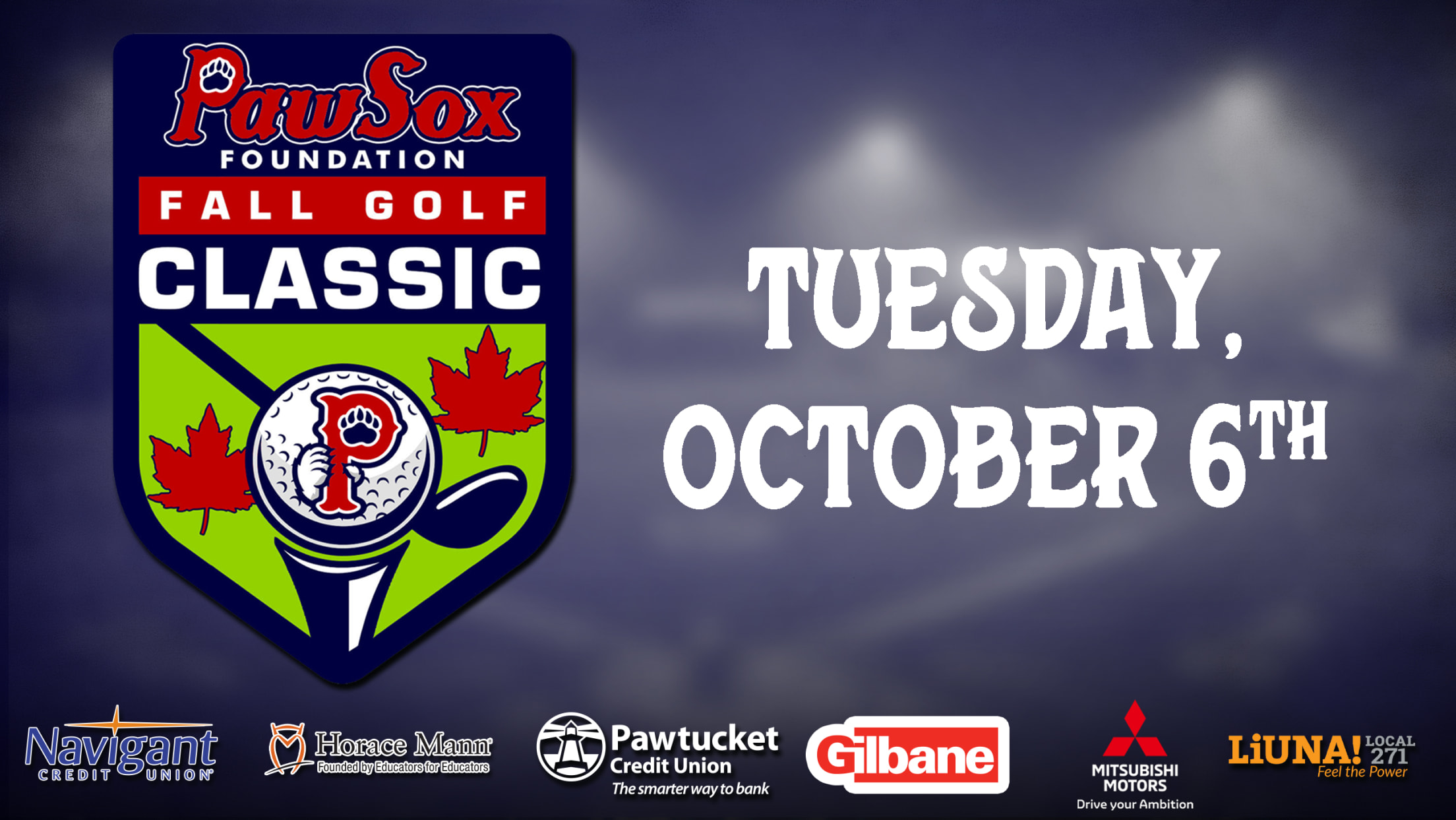 PAWTUCKET, RI – In an effort to raise more funds to help the community through this unprecedented year, the Pawtucket Red Sox will hold their inaugural PawSox Foundation Golf Classic presented by Navigant Credit Union on Thursday, October 15, 2020, at Pawtucket Country Club. Proceeds from the event will help the PawSox Foundation support the charities of Rhode Island and the many community partners who have relied upon the ballclub's support for the past five decades. The course sponsor is LiUNA! Local 271.
The club is celebrating its 50th Anniversary by providing "50 Acts of Kindness" throughout the Ocean State for the second straight year, and this outing will help augment the impact of those acts.
Co-chairmen of the event are PawSox Hall of Famer Mike Tamburro and longtime PawSox executive Mike Lyons.
"This community has been our home for over 50 years," Tamburro said. "And, with your help, our organization will continue to operate the PawSox Foundation and continue the partnerships and relationships right here in the years to come. We look forward to an afternoon of good friends and good golf."
The October 15th PawSox Foundation Golf Classic will begin with registration from 11:00 am – 12:00 noon followed by a 12:15 pm shotgun start and then scramble play. A BBQ lunch will be served on the course. Registration includes green and cart fees (18 holes) as well as lunch and dinner (at 5:30 pm). Guests will also receive a complimentary PawSox gift bag upon arrival.
Fans can visit pawsox.com for more information or contact Tamburro at [email protected] or Lyons at [email protected].
The Pawtucket Country Club is committed to providing precautions and ensuring everyone's safety. The PawSox Foundation thanks PCC owners David Rampone and Gary Reis, along with general manager Jacki Doyle and golf professional Mike Gelinas.