PawSox to Become Pawtucket Hot Wieners
Team will change name for one game on August 16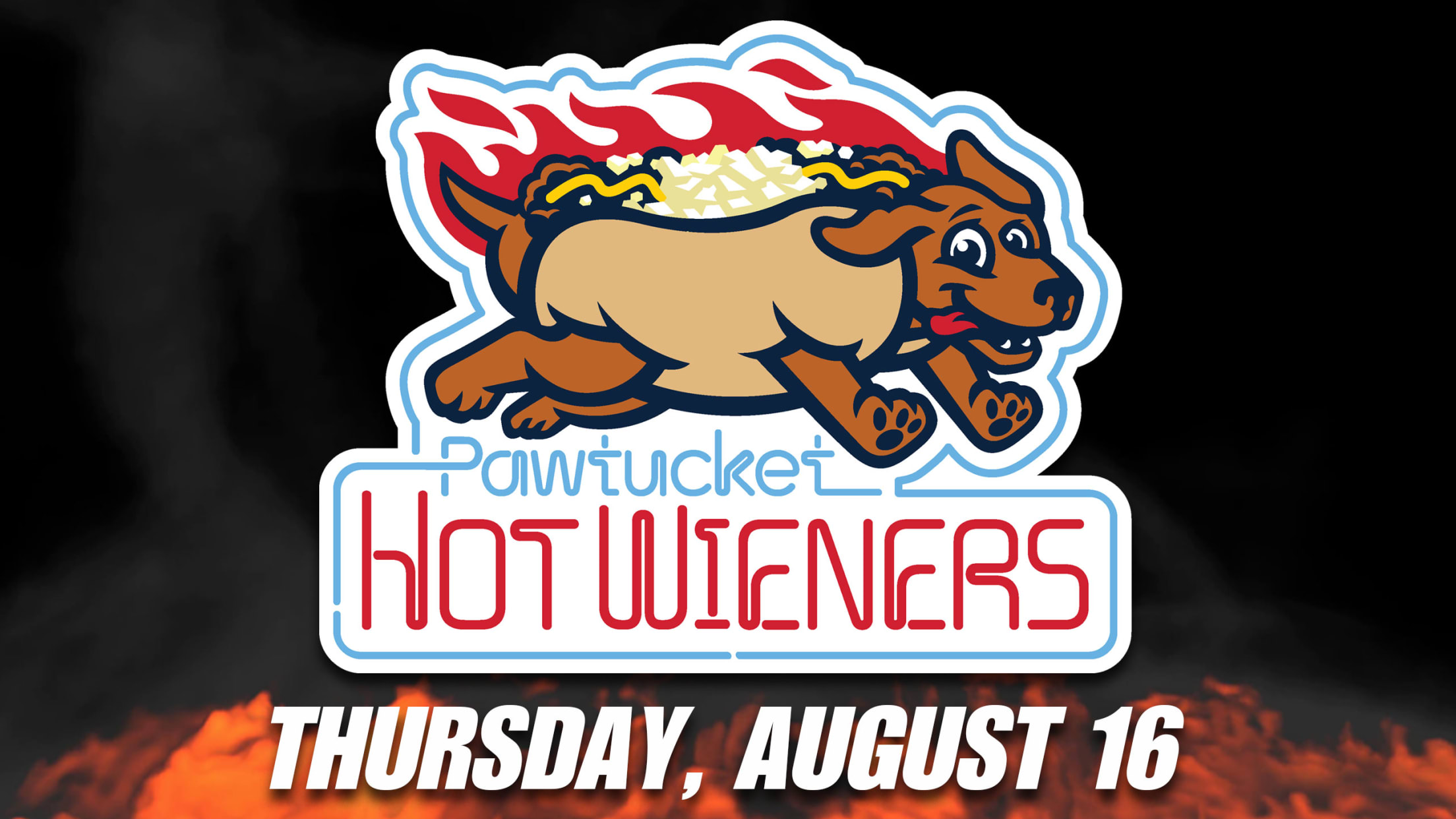 The Pawtucket Red Sox are changing their name…for one night anyway. The PawSox announced last night following their game at McCoy Stadium that they will take the field as the Pawtucket Hot Wieners on Thursday, August 16 when they host the Durham Bulls at 7:05 pm at McCoy Stadium. The
The Pawtucket Red Sox are changing their name…for one night anyway. The PawSox announced last night following their game at McCoy Stadium that they will take the field as the Pawtucket Hot Wieners on Thursday, August 16 when they host the Durham Bulls at 7:05 pm at McCoy Stadium. The name change pays homage to one of Rhode Island's most famous cuisines - the hot wiener!
To commemorate the one-night name change, the PawSox will wear an on-field cap and game jersey featuring the Hot Wiener logo on August 16.
"The Hot Wiener All the Way is a taste of Rhode Island," said PawSox Senior Vice President of Sales & Marketing Rob Crain. "We hope Rhode Islanders enjoy this opportunity to have a little fun when we take the field on August 16 as the Pawtucket Hot Wieners."
THE ORIGIN
A hot wiener is a staple of the food culture of Rhode Island where it is primarily sold at "New York System" restaurants. The wiener is made with a small, thin hot dog consisting of veal and pork, giving it a different taste than a traditional beef hot dog. It is served in a steamed bun and topped with yellow mustard, celery salt, chopped onions, and a seasoned meat sauce. A preparation including all of the above is often ordered by true Rhode Island patrons as "All The Way"!
MERCHANDISE
Hot Wiener merchandise, including on-field, adjustable, and flex fit caps, replica jerseys, t-shirts, and kids gear is on sale now at pawsox.com and at the PawSox Baseball Store inside McCoy Stadium. The store is open before and during every PawSox home game as well as Monday - Friday from 9 am to 5 pm and Saturdays from 10 am to 2 pm when the team is away.
ABOUT THE HATS AND JERSEYS
The Pawtucket Hot Wiener logo was designed by Brandiose. It was inspired by Rhode Island's rich food culture and incorporates all aspects of a hot wiener ordered "all the way". The logo also honors "The Year of the Dog" through the easy incorporation of a Dachshund, often referred to as a "wiener dog."
HOT WIENERS NIGHT - THURSDAY, AUGUST 16 at 7:05 pm at McCOY
Hot Wieners Night will be a tribute and celebration of Rhode Island's most popular late-night food item.
In addition to the team wearing Hot Wieners caps and jerseys, the team plans to invite a number of local food trucks to sell their delicious hot wieners. The Dog House Dog cart on Mondor Way will be serving hot wieners. The first 50 fans to enter the stadium wearing their Hot Wieners merchandise will have the option to enter a Hot Wiener eating contest. The winner will receive a Pawtucket Hot Wieners Prize Pack.
Other fun additions to the night will include fans with Dachshunds being invited for a hot wiener (dog) parade before the game, and local wienie joint owners being honored in pregame ceremonies. There will be a voting poll in which fans can voice their favorite way to order a hot wiener - all the way, naked, with sauce and salt - and fans that ask for ketchup on their hot wiener will be asked to leave the stadium!
General Admission tickets for kids (12 & under), senior citizens, and military personnel will be discounted to $5 apiece and $0.99 of that will be donated to the PawSox Foundation…thus paying tribute to the Rhode Island 401 area code. Tickets for the historic August 16 Hot Wiener game (and all remaining PawSox home games for 2018) are available at the McCoy/PawSox Box Office, at pawsox.com, or by calling (401) 724-7300.