Flying Squirrels southpaw Caleb Baragar is turning heads with All-Star season
Baragar is one of Richmond's franchise-record seven Eastern League All-Stars in 2019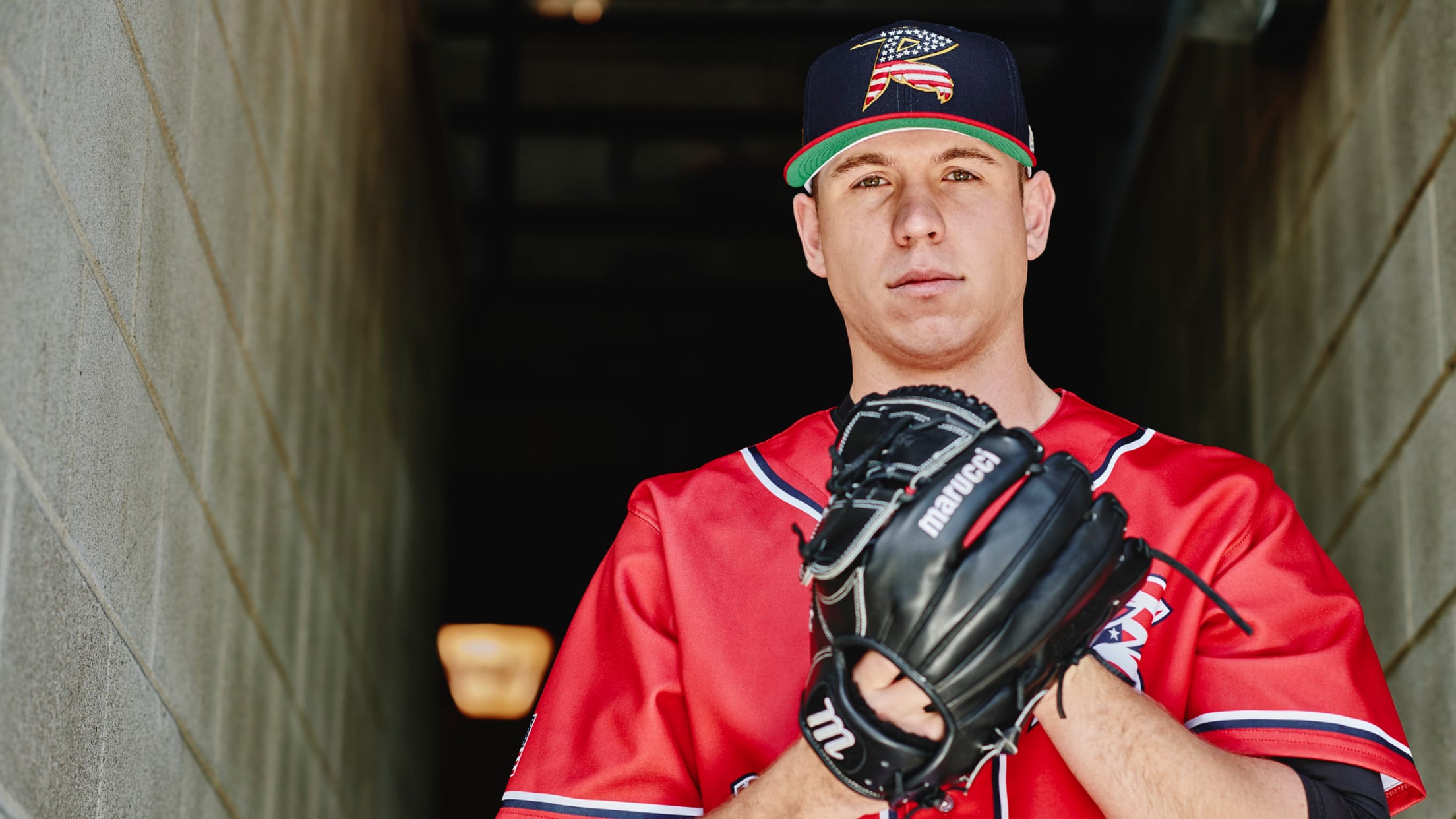 Left-hander Caleb Baragar did not receive any offers to play Division I baseball in high school and went undrafted following his junior year of college. Now, he's an Eastern League All-Star. (James H Loving)
Originally published in Issue No. 8 of The NutshellCaleb Baragar couldn't help but be nervous for the final start of his collegiate career.He was getting ready to pitch at TD Ameritrade Park in Omaha, Neb. in a Big Ten Tournament elimination game against Nebraska. After going undrafted in 2015, it was
Originally published in Issue No. 8 of The Nutshell
Caleb Baragar couldn't help but be nervous for the final start of his collegiate career.
He was getting ready to pitch at TD Ameritrade Park in Omaha, Neb. in a Big Ten Tournament elimination game against Nebraska. After going undrafted in 2015, it was also potentially the final start of his entire baseball career.
"There are 12,000 Husker fans (ready) for an elimination game," Baragar said. "I had a little jelly-legs."
But before he took the mound, then-Indiana pitching coach Kyle Bunn saw the nerves in his senior southpaw.
Baragar remembers vividly what happened next. "He stops me, stands in front of me and goes, 'You have an opportunity to pitch in the big leagues,'" Baragar said. "'It's not going to get any easier. It's not.'"
Baragar went on to toss five innings of two-run ball to help the Hoosiers stay alive in the Big Ten Tournament. Two weeks later, the San Francisco Giants selected him in the ninth round of the 2016 MLB Draft.
"To this day-I'm getting goosebumps right now-I still hear (Bunn) say that," Baragar said. "At the time I didn't know it was going to be such a big statement for me, but that's when I realized that (making the big leagues) could happen."
This season - his first at the Double-A level - Baragar is turning heads in ways he hasn't previously in his baseball career. Through 11 starts, Baragar has a 2.98 ERA and has held opponents to a .167 average, a mark that ranks second in the league among pitchers who've thrown at least 60 innings this season. He's one of a franchise-record seven Flying Squirrels to be named an Eastern League All-Star.
"It was surreal-it wasn't even on my mind, to be honest," Baragar said. "It's an unbelievable honor. I've never been the guy that's a 'top prospect' or an All-Star at any other level. I've always just kind of been, in my own eyes, overlooked."
Growing up in Jenison, Mich., Baragar never thought he would play professional baseball, let alone be an All-Star. After not receiving any offers from Division I schools to play collegiately, he enrolled at Jackson (Mich.) Community College, where he played for two seasons and started turning a dream into a possibility.
After transferring to Indiana, he started working with Bunn, who recognized the ability in Baragar that had previously gone unnoticed.
"I always knew what was there," Bunn, now the associate head coach at Middle Tennessee State, said. "I never doubted that he was going to play professional baseball."
During a bullpen session during his first season at Indiana, Bunn challenged Baragar to throw a change-up. After missing with the first two, Bunn told him to throw the next one for a strike or get out of the bullpen. Baragar missed and Bunn was true to his word.
Bunn said that Baragar's struggles and frustrations stemmed from understanding what the pieces of the puzzle were -- like throwing a change-up -- but not being able to immediately put them together, and also trying to control things that were out of his control.
"One of the things that I used to try and tell him is, 'man, you've got a chance to be great, but anybody that's ever been great -- they don't run to the greatness,'" Bunn said. "'It's a constant jog to get there, it's not a sprint."
Fast forward to 2019, and the puzzle is coming together. Baragar shined in his first professional season in the Arizona League and finished the year with a start with A-Adv. San Jose. His confidence was tested in 2018, when he made appearances for both San Jose and Triple-A Sacramento before settling back in the starting rotation with the Green Jackets and improving on a difficult 2017 season.
This year, he opened the season with San Jose as a member of the Giants' starting rotation, making just four starts before earning a promotion to Double-A Richmond. When he joined the Flying Squirrels in early May, he was welcomed to the clubhouse by a fellow Hoosier and a former teammate at Indiana in reliever Ryan Halstead , who noticed how Baragar had matured from his days in Bloomington, Ind. to today.
"He's got that tunnel vision -- he's really focused on his goal," Halstead said. "Every start, he's got a routine locked in and he's got a game plan locked in with his catcher for how he wants to attack lineups. He's been a great addition to this rotation and I'm really excited to see what he does for the rest of the year for sure. It's awesome to have him here."
Baragar has been a steady presence in the Flying Squirrels' rotation, completing at least five innings and allowed three runs or fewer in 10 of his 11 starts. Now, he's preparing to start the Eastern League All-Star Game for the Western Division on Wednesday at The Diamond.
"Being able to put my trust in that I am where I'm supposed to be -- it might not work out the way I want it, but it always seems to work out a certain way," Baragar said. "I might not be able to see the result today, but maybe a year from now, two years from now, or even a month from now, I am where I need to be at this moment."