Squirrels outfielder Jacob Heyward thrives in Richmond with refined approach
Heyward sets sights on competing against baseball's brightest stars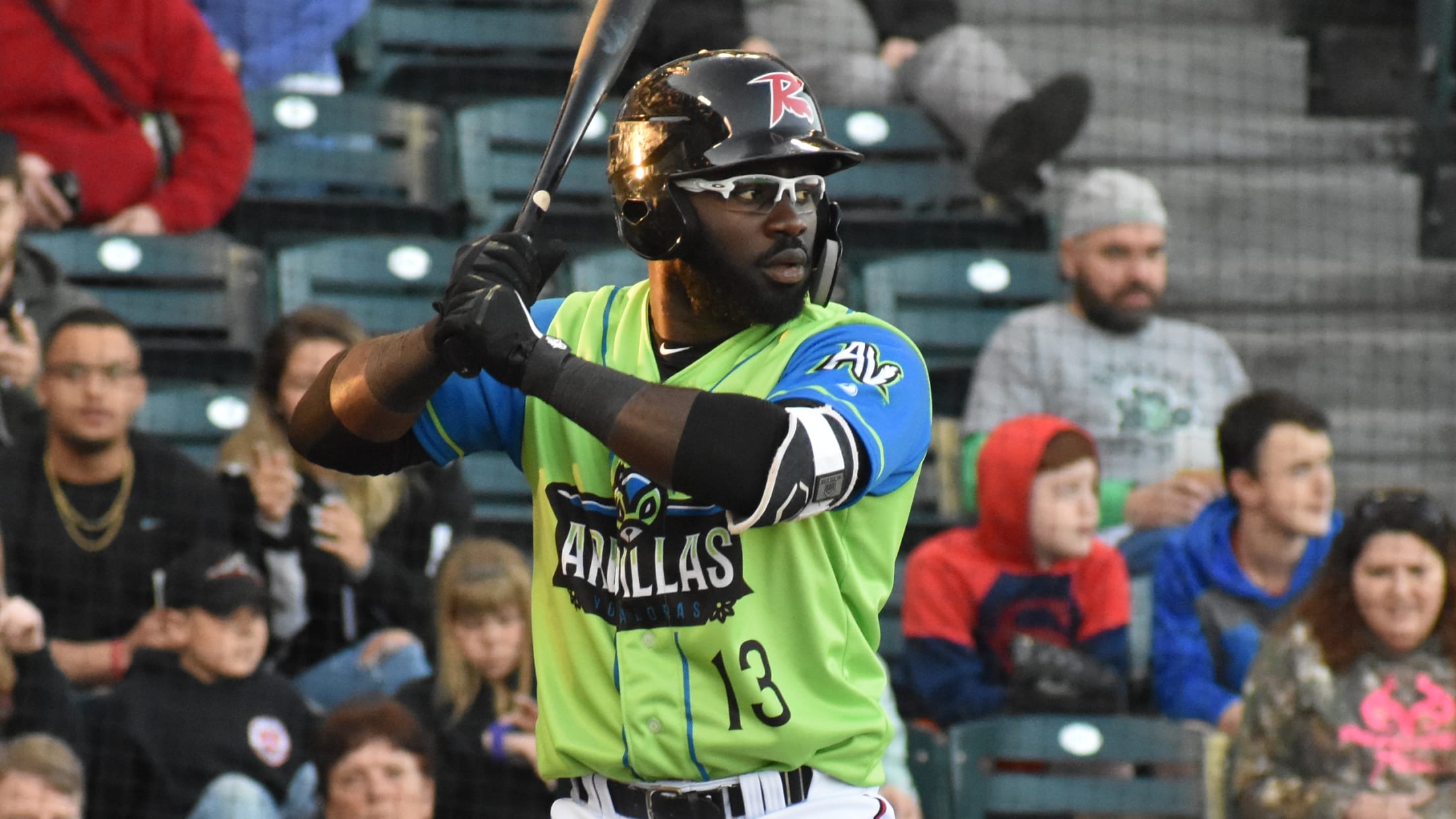 Through 15 games, Jacob Heyward is batting .313 with an on-base percentage of .488 and one home run.
Originally published in Issue No. 3 of The NutshellMidway through last year, Jacob Heyward told teammate Jalen Miller that he wanted to beat Mookie Betts.
Originally published in Issue No. 3 of The Nutshell
Midway through last year, Jacob Heyward told teammate Jalen Miller that he wanted to beat Mookie Betts.
Topping Betts in anything is no small task, though. In 2018, he became the first player in American League history to win a World Series while also earning American League MVP, Gold Glove Award and Silver Slugger honors the same season.
"My brother (Jason Heyward) always told me this about competing: You're not here competing against guys in Double-A. You're here competing against guys in the big leagues," Heyward said. "I remember I told (Jalen Miller) that (Betts') chase percentage last year was like 18 percent, and I wanted to try and beat that. I want to try and be where he is."
According to FanGraphs, Betts finished the 2018 season with a 19.8 percent O-Swing%, which divides swings at pitches outside the strike zone by total pitches taken outside the zone. O-Swing% is also commonly known as "chase rate," measuring how often a player "chases" a pitch out of the strike zone. Heyward posted a 21.6 percent chase rate last year according to TrackMan data.
While he didn't top Betts' mark, Heyward did rank 33rd across all of Advanced-A baseball in 2018 (min. 300 plate appearances). Through 15 games in 2019, Heyward has a chase rate of just 14.6 percent, good for eighth among all Double-A players with at least 40 plate appearances.
His refined approach took shape at the start of the second half of the 2018 season, while he was playing for the San Jose Giants, San Francisco's Advanced-A affiliate. After the All-Star break, Heyward talked with hitting coach Willie Romero and Giants' assistant director of player development Alan Zinter about adding a stride to his swing.
"I knew I had a lot to work on with my lower half," Heyward said. "I made an adjustment, and I tried it. And I just kept trying it and trying it and it just worked for me."
When you watch Heyward at the plate now, you'll notice a slight leg kick when he swings. He says it helps him better control his lower half, keeping his weight back to better time his swing.
"It gave me more confidence to hit certain pitches instead of having to take certain pitches sometimes," Heyward said. "But also, it helped me see the ball a lot longer. I could hit breaking balls that were hung over the plate more instead of taking them and putting myself in a different kind of count."
Since changing his approach, Heyward has blossomed at the plate. After slashing .246/.348/.355 with four home runs in the first half of 2018, Heyward made literal strides in the second half, posting a slash line of .270/.367/.480 with eight homers. He also finished the season second in the California League with 61 walks.
"Something really clicked with his mechanics," Flying Squirrels fundamentals coach Lipso Nava said. "He's sticking with the approach. He has the talent and he has the tools. He's going to go through peaks and valleys, but I think we have something really special (with Heyward)."
The results from 2018 have carried over to this season, Heyward's first at the Double-A level. Before being placed on the 7-day injured list on April 23, Heyward ranked second in the league in on-base percentage (.488) and 10th in the league in OPS (.957).
Not only did Heyward modify his swing last season, but he also started wearing glasses for the first time. An astigmatism in his left eye that occasionally presented challenges at the plate was fixed with corrective eyewear.
Prior to his injury this year, Heyward had a batting average on balls in play (BABIP) of .474, which ranked fourth in the Eastern League. Overall, he's reached base safely in 12 of the 15 games he's played, in large part thanks to drawing 11 walks.
"It's not always about pitches you swing at, it's about pitches you don't swing at," Heyward said. "You can't put yourself in certain holes. At some point, they're going to give you a good pitch to hit."
In his last game before being placed on the IL, Heyward got a good one to hit on the first pitch of his second at-bat, blasting a home run to center field. The long ball was his first at the Double-A level.
"I just want to go out here and play the best I can for my team," he said. "We have so much talent on this team, so I just try to be a part of the team and be the best player I can be."