Trunk or Treat Movie Night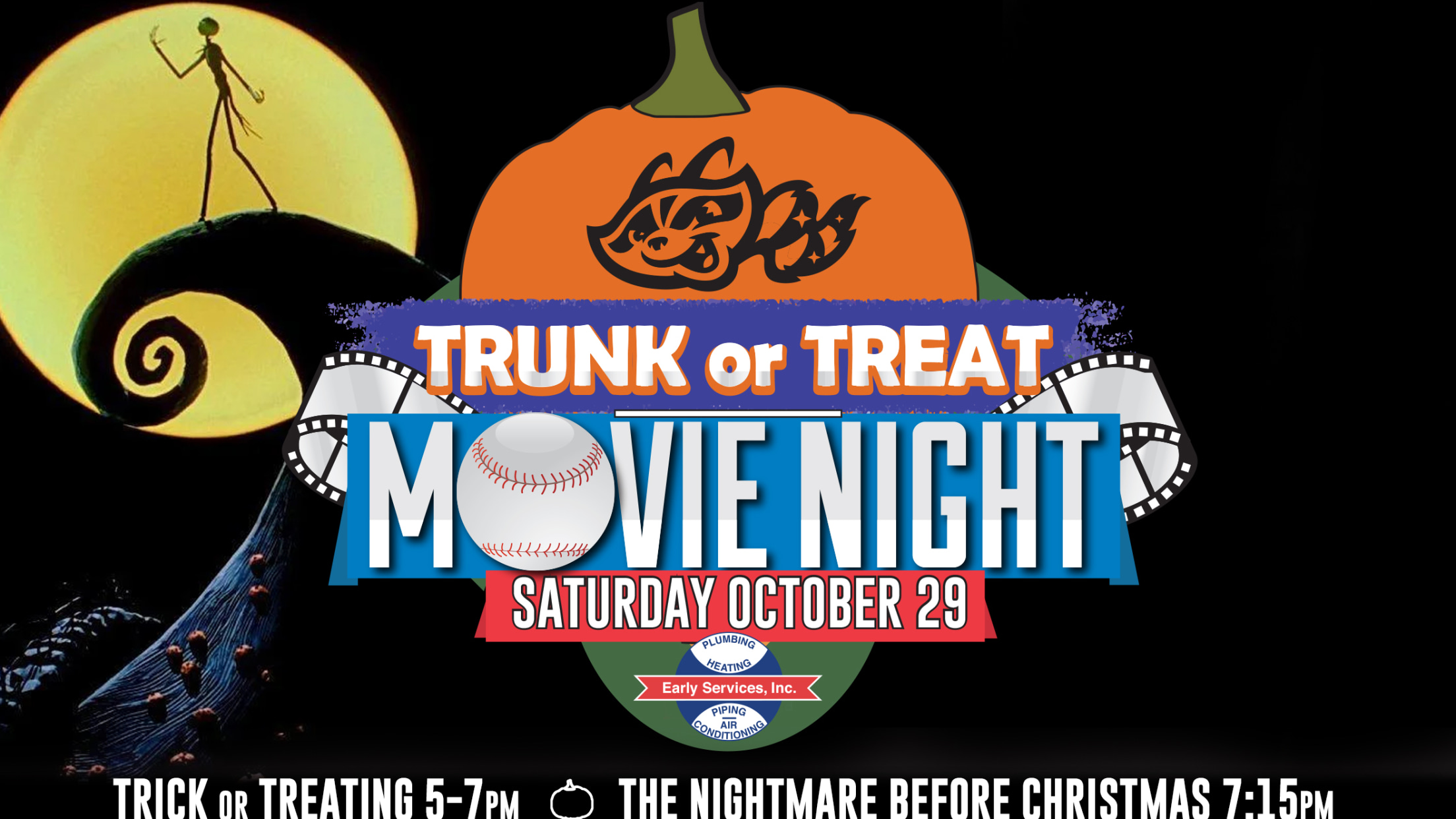 Spooky season is approaching, and we've got our third annual Trunk-Or-Treat Movie Night on deck! On Saturday, October 29, Trunk or Treat Halloween Movie Night returns to Toyota Field for the third time. Trick-or-treating on the Bill Penney Concourse and Toyota Outfield Experience at Toyota Field will be from 5-7 p.m. followed by a screening of The Nightmare Before Christmas at 7:15.
If purchased in advance of the event, tickets are $10. On October 29, tickets will be available for $15. Parking at Toyota Field is free and will be available on the gravel parking lot. The Rocket City Wranglers and other local businesses will be on hand to provide over 60 trunks for the event from 5-7. Each family will receive a voucher for popcorn to enjoy while watching the movie.
· Gates open at 5 pm
· Trick or treating 5 pm – 7 pm
· Movie begins at 7:15 pm
· Movie: Nightmare before Christmas
· Partners are invited to set up tables/booths along the concourse