Coleman Crow Carves Out Place As Rocket City Ace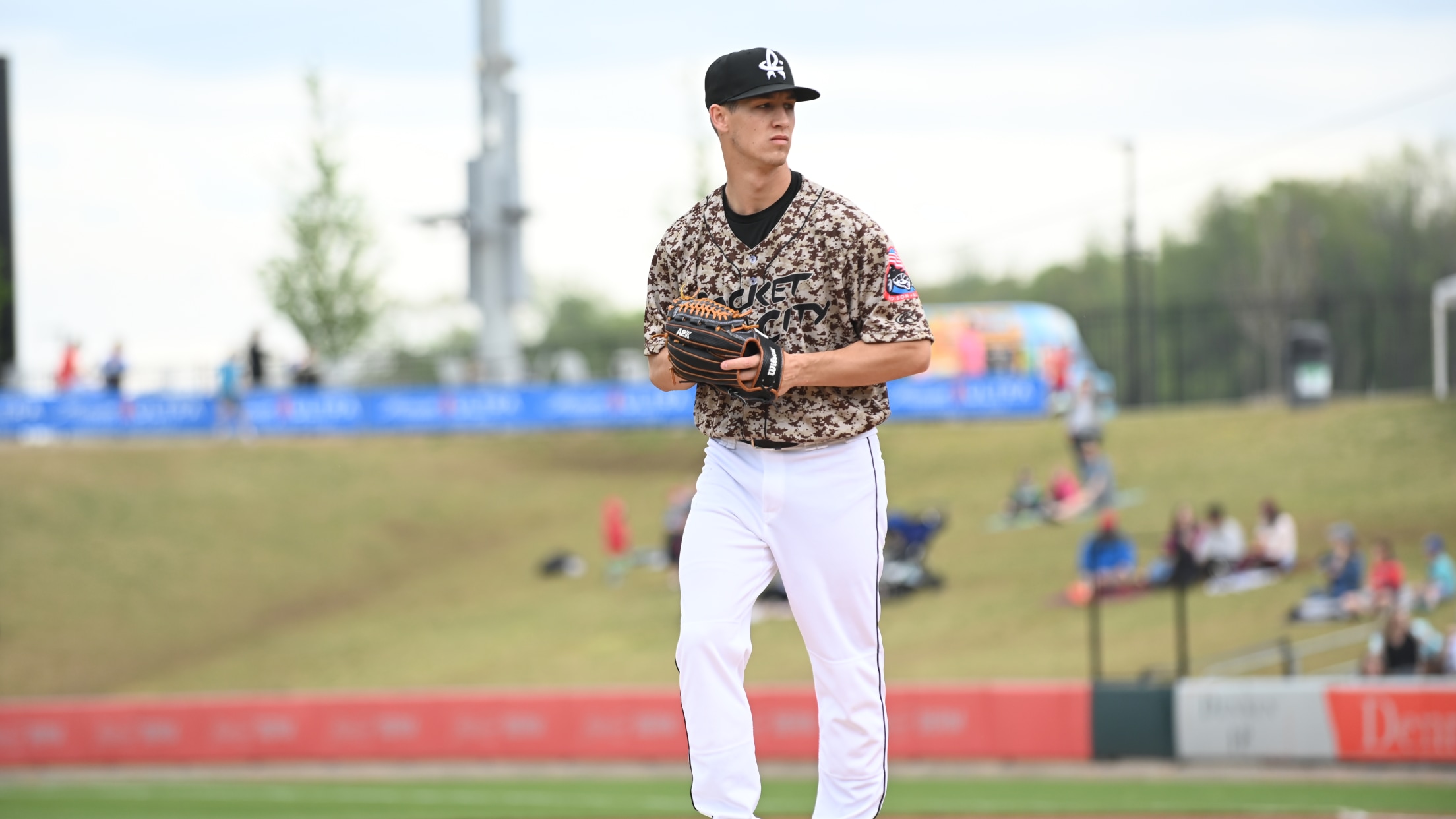 Coleman Crow's second professional season has been a success in the Rocket City. (Cristina Byrne-Sternberg/Rocket City Trash Pandas)
The Los Angeles Angels minor league system is full of pitching. In 2021, the club famously used all 20 draft picks on pitchers in an effort to find the future stars on the mound for the Halos. Nine of those 20 have passed through the Rocket City in 2022. But
The Los Angeles Angels minor league system is full of pitching. In 2021, the club famously used all 20 draft picks on pitchers in an effort to find the future stars on the mound for the Halos. Nine of those 20 have passed through the Rocket City in 2022. But the best pitcher on the staff wasn't one of those 20.
Coleman Crow was not a member of the 2021 draft class. After graduating from Pike County High School in Zebulon, Georgia in 2019, he committed to attend Kennesaw State University. That commitment may have had a hand in letting him fall to the 28th round of the 2019 MLB Draft. There, with the 841st overall pick, the Angels selected him. From there, he decided to sign and begin his pro career.
That career has led him to Rocket City in 2022, where he is tied for the team lead with seven wins, posting a stellar 7-2 record with 4.19 ERA, striking out 91 over 92.1 innings spanning 17 starts. He's won three Southern League Pitcher of the Week awards as well as Pitcher of the Month for June.
Recently, he sat down to talk about his road to the Rocket City, and where he fits in on the playoff bound Trash Pandas.
Q: At what point did you realize you could play professional baseball?
A: Probably not until I got drafted. I was always a smaller kid growing up and I always wanted to play professional baseball but I figured I'd go to college then hopefully got drafted but it ended up coming true out of high school. When I got drafted, it was a decision I had to make with my family. It took some time but I think it was the right thing for me because my goal growing up was to play professional baseball, not college baseball, so I felt like I had to take the opportunity that was given to me.
Q: What did you do in 2020 when you first minor league season was cancelled?
A: I had some lingering injuries so I was able to rehab at home in Georgia without missing any games. I'm from a rural area in Georgia and I like being outside, so I went hunting and fishing a lot, those were good ways to occupy my time.
Q: After spending last year with Low-A Inland Empire, how did you react when you were told you would be skipping High-A and coming straight to Double-A with Rocket City?
A: That was great because being here in Alabama gave my family a chance to come see more games. Being here is much more close to home feel and I love it. Also Trash Pandas is an electric name. It's a top tier minor league team in my book and I'm excited to be a part of it.
Q: What was your welcome to pro baseball moment?
A: It was this year at spring training, we were on a back field at Tempe Diablo playing the Giants in a Minor League game. In the middle of the game, Mike Trout and Justin Upton came to get a couple at-bats. They walked onto the field. Trout walked into the box, hit a home run and then left, then Justin Upton did the same thing. We were amazed.
Q: You had a rough start with the Trash Pandas, going 0-2 with a 6.11 ERA in April. You haven't lost a game since then. What has changed for you since April?
A: It was fine. I realized the hitters here are more advanced than Low-A hitters. It was a consistency thing. I just simplified things, just tried to not give hitters too much respect. I just pounded the strike zone to try and get as many quick outs as possible.
HAVE A DAY COLEMAN CROW!@colemancrow had another stellar performance striking out 8 over 5.2 innings! pic.twitter.com/j6RdJ2v1h5

— Rocket City Trash Pandas (@trashpandas) May 29, 2022
Q: How did it feel to win the first half title?
A: It was great, but I feel like from the beginning of the year we had a shot to win the Southern League. We've got a great group of guys. We're not going to wow you in any sort of way but we're good at anything and I feel like that consistency plays in this league.
Q: How did you find your spot rotation among this group of top prospects?
A: I'm a small guy but I feel like I have confidence with the best of them. I just try and go out there every week and do my thing, be consistent and put up numbers while being healthy every week.
Q: What would be a personal highlight for you this season?
A: The second outing at Birmingham on June 25 when I went eight innings, that was the deepest I've ever gone in a game. I was proud of myself for fighting through a tough first inning and getting through eight to get a win.
Q: That night, a fan that you became friends with over the course of the season brought a sign supporting you. What does that fan support mean to you?
A: That's Jaythan. He was one of the campers at the baseball camp. He's a great kid. I love kids and when they can support us. I like to put myself in his shoes and see it from his view. It was a lot of fun to work the camp and get the support.