Season Ticket on Sale for 2022 Bees Season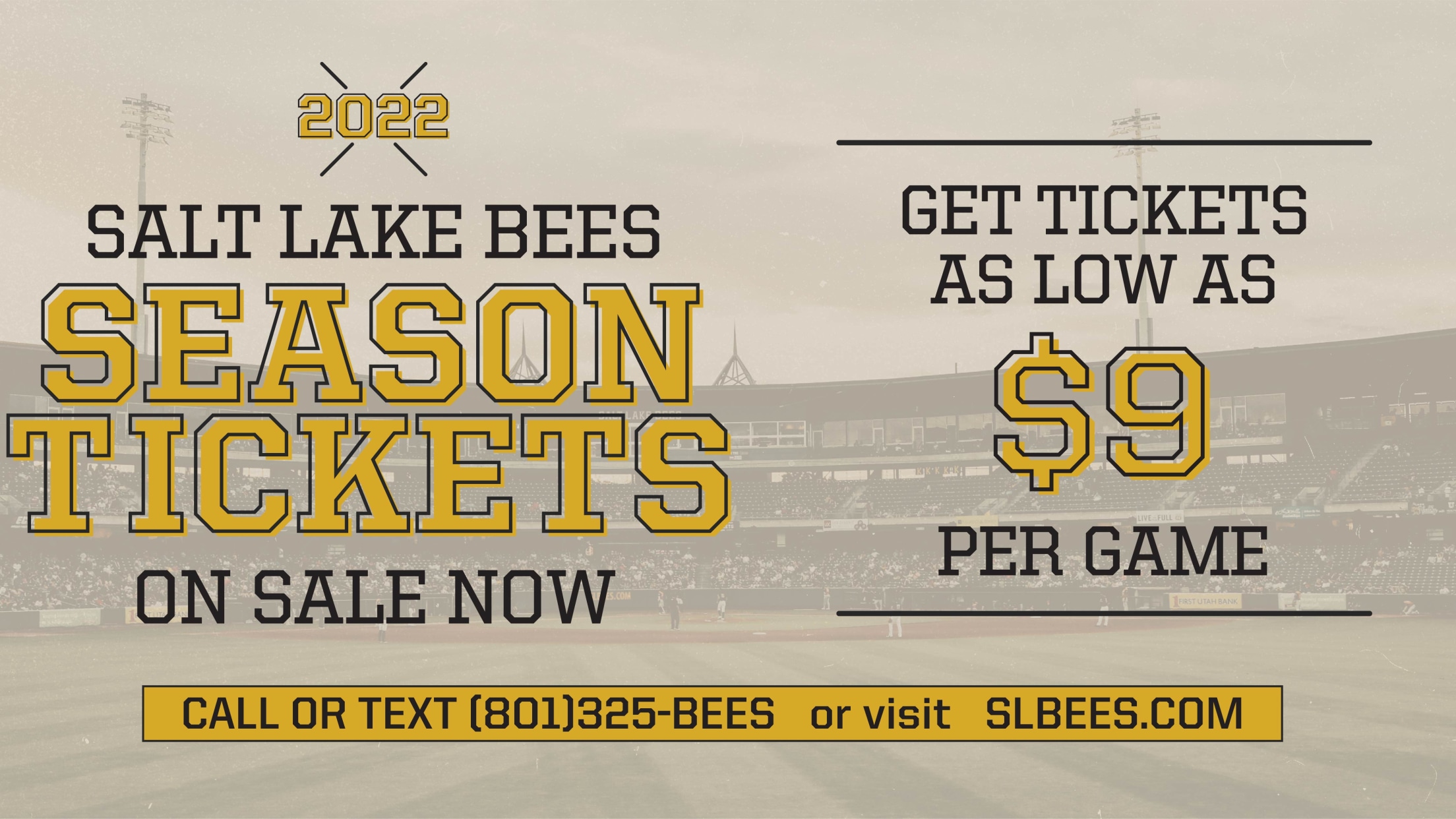 SALT LAKE CITY (Nov. 15, 2021) – Season ticket memberships for the 2022 Salt Lake Bees season are now on sale. Fans can purchase tickets by clicking here or by calling or texting 801-325-BEES (2337). Memberships start at $9 per seat per game and include the same great seat for
SALT LAKE CITY (Nov. 15, 2021) – Season ticket memberships for the 2022 Salt Lake Bees season are now on sale. Fans can purchase tickets by clicking here or by calling or texting 801-325-BEES (2337).
Memberships start at $9 per seat per game and include the same great seat for all 72 Bees home games at Smith's Ballpark starting with the home opener on Tuesday, April 12 through the season finale on Wednesday, Sept. 21. Additional benefits for season ticket members include access to watch batting practice pregame, guaranteed promotional items and 10% discounts at Bees Team Store and select Smith's Ballpark concession stands.
Most home games will start at 6:35 p.m. with Sunday matinees beginning at 1:05 p.m. A full 2022 schedule with home game times is available at www.slbees.com.
--slbees.com—
About the Salt Lake Bees
The Salt Lake Bees are entering their 22nd season as the Triple-A affiliate of the Los Angeles Angels and will continue to be the top affiliate of the Angels through the 2030 season. While with Los Angeles, Salt Lake owns five division championships and two trips to the Pacific Coast League Finals. Smith's Ballpark, the home of the Bees, is consistently voted as one of the best ballparks in baseball, including a Top 10 Ballpark in the United States by Better Homes and Gardens. In 2015 the Bees were awarded the Bob Freitas Award by Baseball America as the top franchise in Triple-A. For more information visit www.slbees.com.