Barry Torches Hairy Men in Opener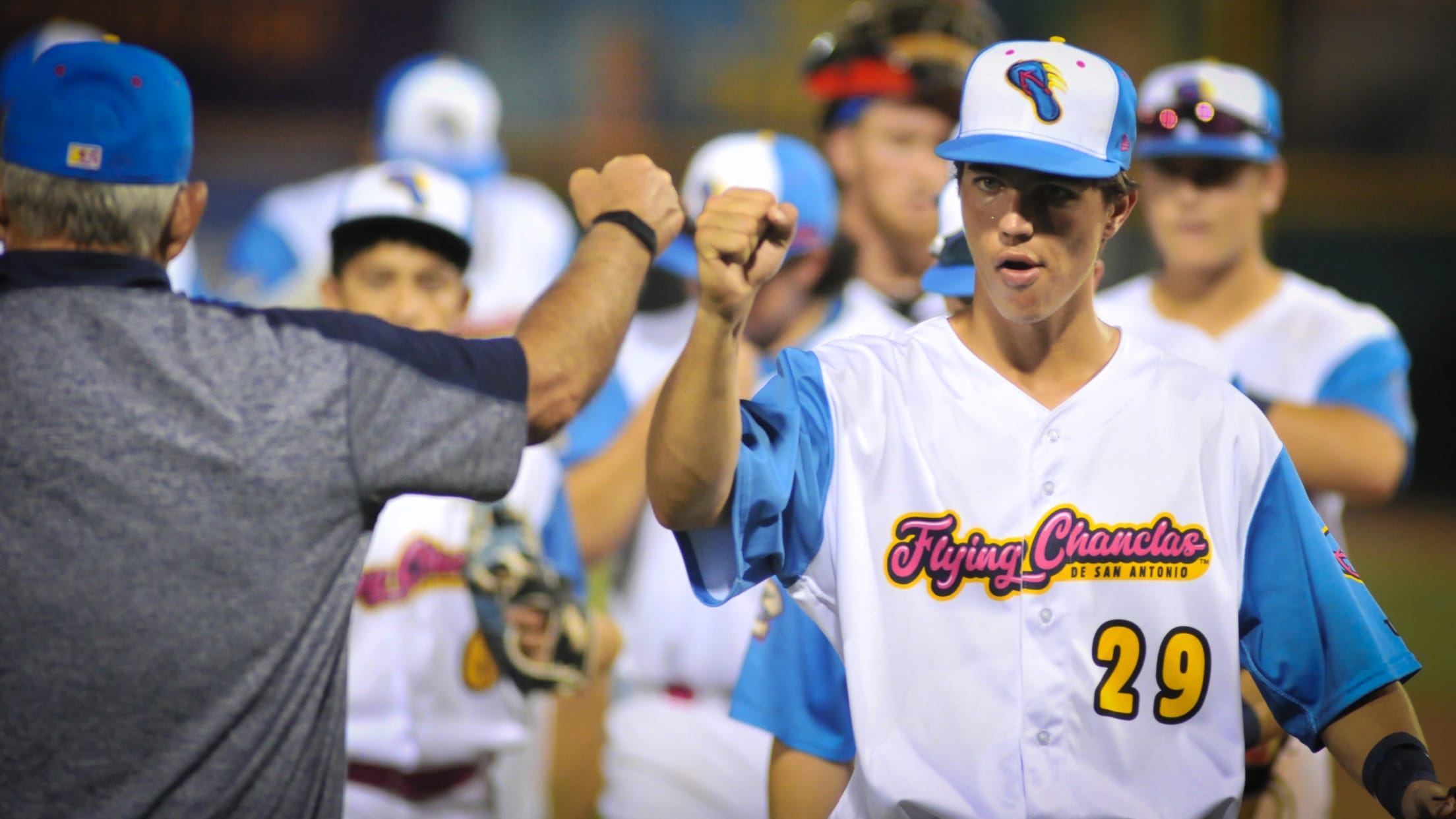 A big night at the plate by Leyton Barry sparked San Antonio's 7-2 rout of Round Rock Friday night in front of 1,292 at Wolff Stadium. Round Rock entered Friday's series opener in first place and red-hot, fresh off a three-game sweep of Victoria in which they outscored the Generals
A big night at the plate by Leyton Barry sparked San Antonio's 7-2 rout of Round Rock Friday night in front of 1,292 at Wolff Stadium.
Round Rock entered Friday's series opener in first place and red-hot, fresh off a three-game sweep of Victoria in which they outscored the Generals 35-6. Unfazed, the Chanclas showed its offensive might early and often against Hairy Men righty Jacob Ashkinos.
San Antonio took a quick 1-0 lead in the first, beginning the rally when Ashkinos (0-1) plunked leadoff man and newcomer, Bryan Aguilar. The shortstop would promptly go first-to-third when fellow newcomer, Jalen Battles singled as well. After Jordan Thompson popped out to shortstop, Ryan Flores drove in Aguilar with a groundout to second.
An inning later, San Antonio pushed its lead to 4-0 with a four-single frame courtesy of Tyler LaRue, Barry, Grant Smith and Flores.
TCL home run leader Ryan Hernandez got Round Rock on the board in the third with an RBI ground-rule double off lefty Logan Garza. In the bottom half of the frame, the Chanclas brought its lead back up to four with a Smith RBI single.
Barry put San Antonio's series-opening win on ice in the seventh when he belted a two-run homer to right off Reese Grimes. It was the first dinger of the year for the Chanclas.
Round Rock capped scoring with an unearned run in the ninth.
Not to be overlooked Friday was the dominant performance by San Antonio pitching. Garza, Arturo Guajardo (2-0), Matthew Sesler and Connor Schmidt combined on 13 strikeouts and limited Round Rock to just six hits.
The series shifts to Round Rock Saturday with first pitch scheduled for 7:05 PM at Dell Diamond. Derek Klosowski (1-0, 1.35) will get the ball for the Chanclas, while the Hairy Men counter with fellow righty Luke Malone (0-0, 2.25).