Cody Canada to Headline H-E-B Independence Day Celebration at Nelson Wolff Stadium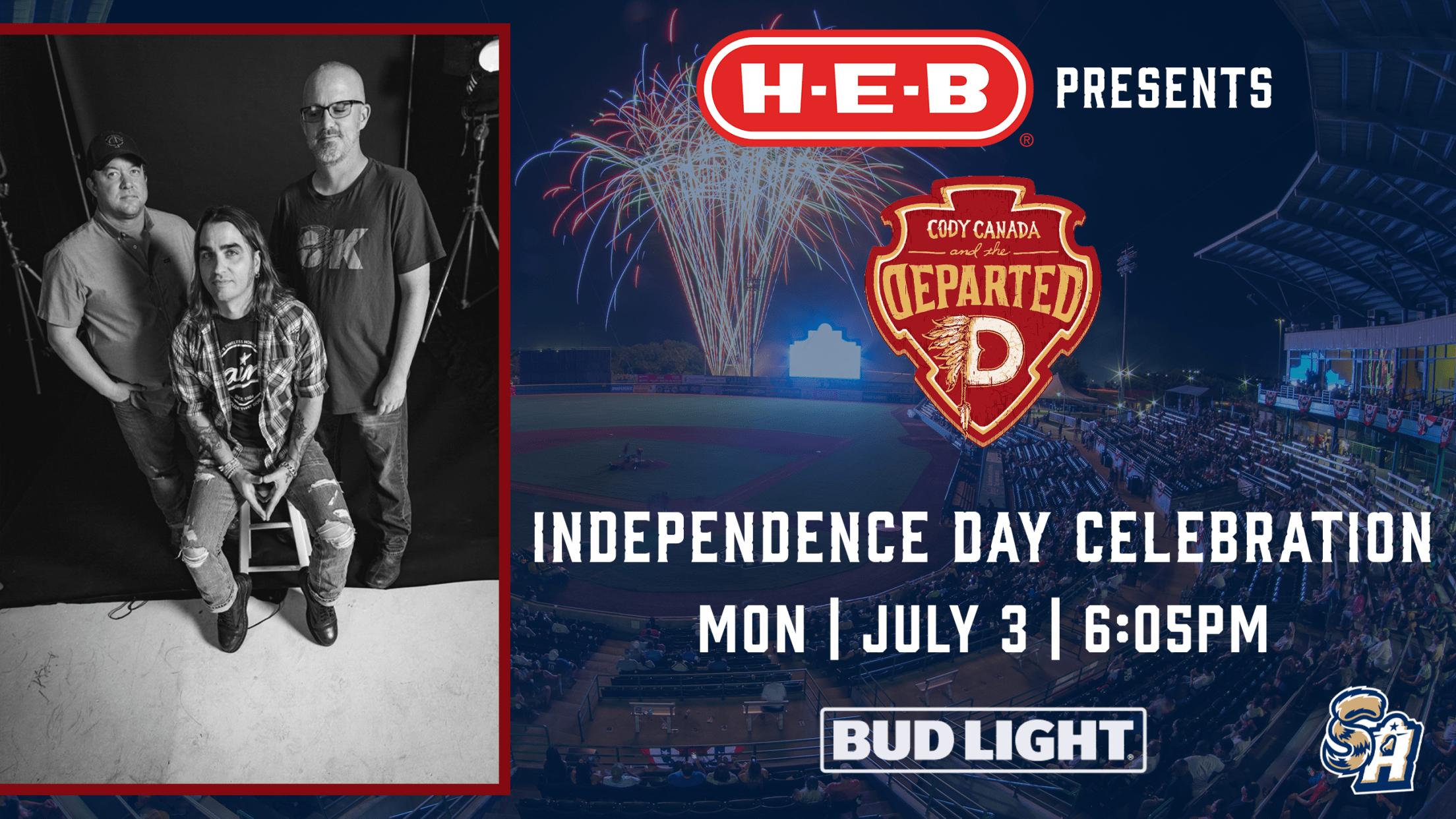 Postgame Concert Followed by Fireworks Presented By Bud Light SAN ANTONIO – The San Antonio Missions will welcome Cody Canada and The Departed to Nelson Wolff Stadium as part of the H-E-B Independence Day Celebration presented by Bud Light. The band will perform a concert following the final out of
Postgame Concert Followed by Fireworks Presented By Bud Light
SAN ANTONIO – The San Antonio Missions will welcome Cody Canada and The Departed to Nelson Wolff Stadium as part of the H-E-B Independence Day Celebration presented by Bud Light. The band will perform a concert following the final out of the Missions contest against the Frisco RoughRiders on Monday, July 3rd.
The first pitch is scheduled for 6:05 p.m. on July 3rd. Following the concert, there will be a patriotic fireworks display. Gates will open at 5:00 p.m.
Hailing from Pampa, Texas and growing up in Yukon, Oklahoma, Canada was inspired by bands like Nirvana and Pearl Jam. He began releasing music in 1994 as a member of the band Cross Canadian Ragweed. The band released seven studio albums before they disbanded in 2010.
Canada formed The Departed in 2011 and have since released four studio albums. Their third studio album, Hippielovepunk, debuted at No. 9 on the Billboard U.S. Country chart.
Tickets for this event will range from $15.00 to $35.00 and can be purchased online at samissions.com or at the 1st Base Box Office at Nelson Wolff Stadium
The San Antonio Missions are the Double-A affiliate for the San Diego Padres. The 2023 season is the 121st professional season for the San Antonio Missions. Season seat memberships, as well as group tickets, for the 2023 season are available now. Call 210-675-PARK to discuss pricing for season tickets, group tickets and hospitality. Single game tickets are on sale now. The Missions Box Office will be cashless this season. Fans can purchase tickets at the box office using credit cards. For more information on the upcoming season call 210-675-PARK (7275) or visit samissions.com.