Koe Wetzel Live At Wolff Stadium - April 24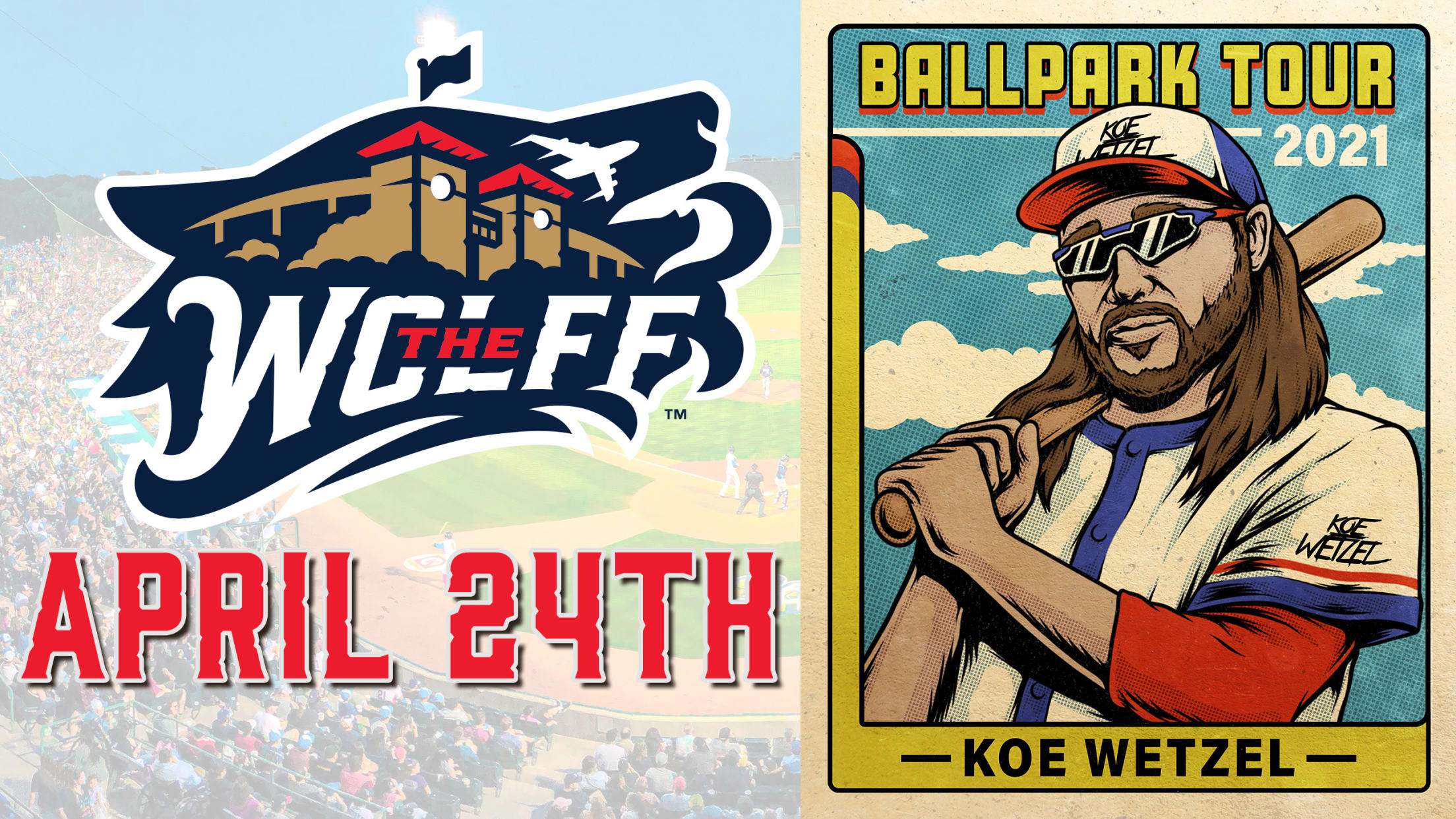 FOR IMMEDIATE RELEASE March 8, 2021 Koe Wetzel To Perform Live at Wolff Stadium On April 24th Lone Star State Sensation Set to Perform on Saturday, April 24th, Tickets Go On Sale To The Public Friday, March 12 SAN ANTONIO — Floating Leaf Entertainment and the San Antonio Missions are
FOR IMMEDIATE RELEASE
March 8, 2021
Koe Wetzel To Perform Live at Wolff Stadium On April 24th
Lone Star State Sensation Set to Perform on Saturday, April 24th, Tickets Go On Sale To The Public Friday, March 12
SAN ANTONIO — Floating Leaf Entertainment and the San Antonio Missions are excited to announce that Koe Wetzel will be performing live at Wolff Stadium on Saturday, April 24**th** with opener Chris Colston. Gates are scheduled to open at 6:00 p.m. with live music scheduled to begin at 7 p.m. Tickets will go on sale Friday, March 12 at 10:00 a.m. CST via www.SAMISSIONS.com. Attendees will have the opportunity to enjoy live music at the ballpark in a safe and controlled environment.
For the continued safety of all guests, employees, and artist personnel, current safety protocols will remain in effect at Wolff Stadium including social distancing and mask-wearing. Attendees will be required to wear masks at Wolff Stadium when entering, exiting and moving around the ballpark. Attendees may remove masks only when sitting and actively eating or drinking. Wolff Stadium will operate at a limited capacity to ensure guests have the space they need to remain socially distant. For more information about Wolff Stadium's comprehensive safety plan, click HERE.
A clear bag policy will also be enforced at all entry gates. Each attendee is allowed one clear bag (no larger than 12" x 6" x 12").
Attendees will have the option of enjoying the concert from the field, seating bowl or the grass berm. The field at Wolff Stadium has been divided into individual pods measuring six feet by ten feet. Each pod has a six-foot safe and clear path surrounding all sides. The seating bowl has also been reconfigured to maintain social distancing between guests. Blankets or towels will only be permitted on the field (no chairs allowed inside the gates).
Ticket pricing starts at $25 and increases depending on ticket type and location. Seating options comprise VIP and standard on-field pods for four to six people, bowl seating, picnic table seating and lawn seating.
Tickets can be purchased online at www.SAMISSIONS.com on Friday morning at 10:00 am.. Stay up to date with everything Missions on Facebook*_, *_Twitter or online atwww.SAMISSIONS.com
About Koe Wetzel:
The Texas-born singer, songwriter, guitarist, and producer kicks out hard rock hooks with a twang bred in rough and tumble dives, yet meant for stadium stages. For as much as he unapologetically trailblazes between grunge, country, Americana, and damn near everything else under the sun, this maverick broke through the old-fashioned way—he busted his ass. Since 2015, he has quietly sold over 200,000 units independently, cranked out 100 million streams and views, and went from playing bars with chicken wire in front of the stage to hosting and headlining his own packed-to-the-gills Koe Wetzel's Incredible Music Festival surrounded by fireworks and thousands of screaming fans. Koe's 2017 debut Noise Complaint became a phenomenon powered by "February 28, 2016" [19.2 million Spotify streams], "Something To Talk About" [15 million Spotify streams], "Love" [12.9 million Spotify streams], "Fuss & Fight" [11.9 million Spotify streams], and more. The momentum continued with 2019's Harold Saul High and its singles "Ragweed" and "Forever" as more sold-out shows ensued. Following a tireless grind, he surprise-released the 2020 anthem "Kuntry & Wistern," which exploded right out of the gate trending on Apple Music and garnering praise from The Boot who wrote "Wetzel has earned a reputation as one of the Lone Star State's most high-energy and engaging performers." Soon after, Koe inked a deal with Columbia Records. For more information, visit koewetzelmusic.com.