Looking forward to the second half
Division-leading Missions open homestand against Tacoma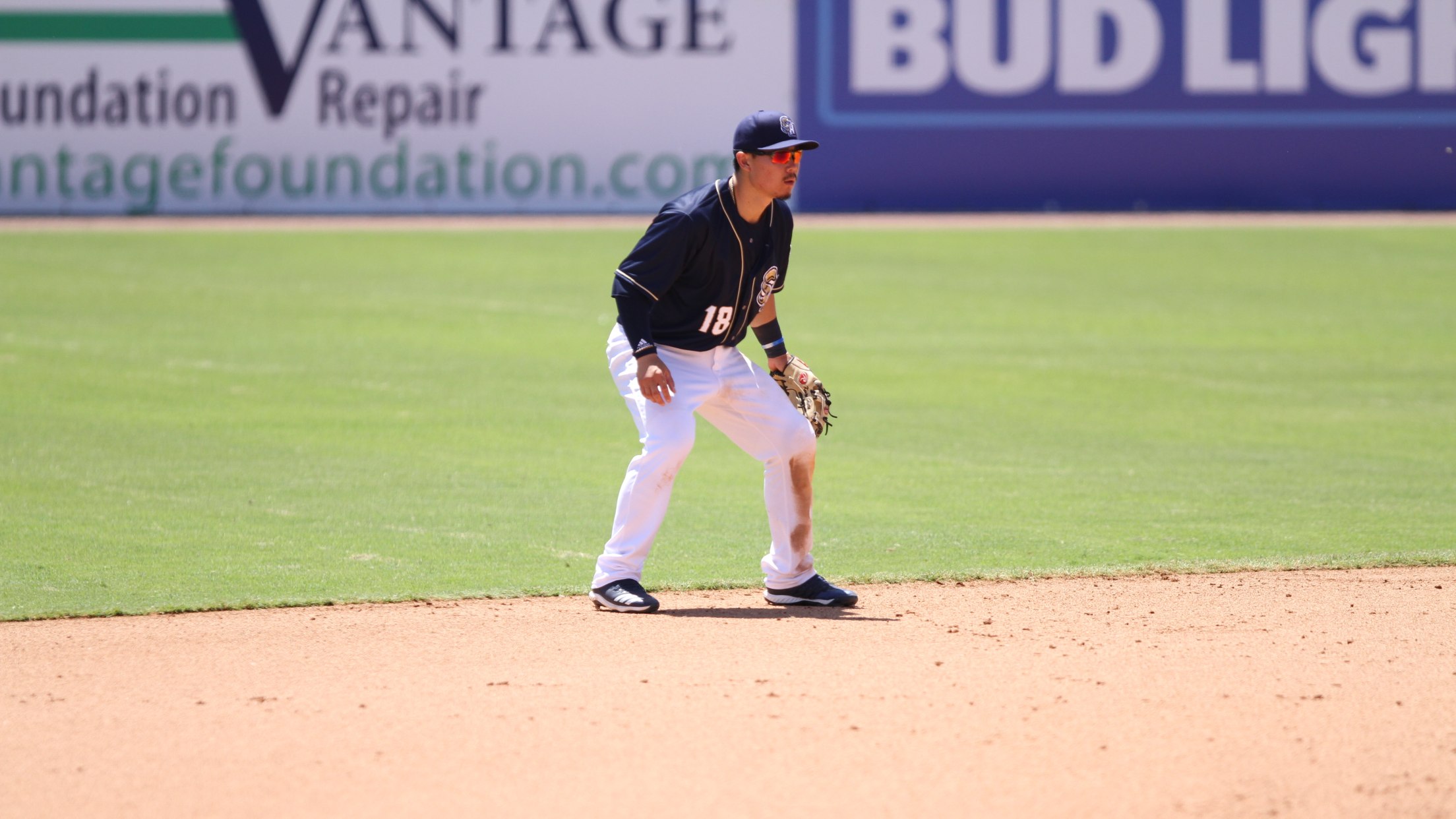 The Missions have navigated a mostly successful trip through nearly half the games in their inaugural season in the Pacific Coast League. Despite the occasional storm of adversity, they've weathered the journey in good shape to make a run for the PCL playoffs.The American Southern Division-leading Missions (40-25) open a
The Missions have navigated a mostly successful trip through nearly half the games in their inaugural season in the Pacific Coast League.
Despite the occasional storm of adversity, they've weathered the journey in good shape to make a run for the PCL playoffs.
The American Southern Division-leading Missions (40-25) open a seven-day, seven-game homestand Wednesday night at Wolff Stadium against the Tacoma Rainiers.
They'll play the Rainiers (31-34) three times and then close with four contests against the Reno Aces (28-36), both from the PCL's Pacific Northern Division.
First-year Missions manager Rick Sweet said he's "very, very happy" with the team's record at this point, especially considering how the team relies on so many young players.
"I think we're doing a really good job," he said. "I'm pleased, and my expectations are that we'll continue to get better."
The Round Rock Express (38-26) continue to loom as the Missions' primary threat in the American Southern Division race.
In addition, the New Orleans Baby Cakes (35-30) remain as a dark-horse contender leading into the summer months on a 140-game schedule.
What to expect
Missions fans are expected to see a slightly revamped lineup compared to the one they witnessed on the team's last day at home on June 2.
Infielder Keston Hiura and catcher/first baseman Jacob Nottingham are both back with the team in Triple-A after spending a few weeks with the parent-club Milwaukee Brewers.
Nottingham played all seven games on the Missions' 4-3 road trip, which included a 2-1 series victory at Salt Lake and a 2-2 split at Las Vegas.
Hiura joined the squad on the second day at Salt Lake and played in the last six games on the trip. Both players hit the ball well, with Nottingham batting .346 and Hiura .320.
Nottingham totaled nine hits, which included six doubles. Hiura, the Brewers' top minor league prospect, slammed two home runs and two doubles.
Pitching in 'Disney World for hitters'
Even after giving up 13 runs in one game at Salt Lake City and a season-high 17 in the road-trip finale at Las Vegas on Monday, Sweet said he's not concerned about his pitchers having to make adjustments to bounce back.
He said pitching a PCL game in a ball park in the Western United States is "totally different" than pitching in San Antonio, or in the other locales where the Missions have played to this point.
"You play in a Salt Lake City or in a Las Vegas," Sweet said, "and it's like Disney World for hitters."
On Monday night, it was like a bad dream for Missions ace Aaron Wilkerson, who lasted only 2/3 of an inning. He gave up six earned runs, including two homers.
"Something like that never would have happened at home," Sweet said.
Wilkerson, who had a streak of 19 and 2/3 scoreless innings snapped, had yielded only two earned runs in 44 and 2/3 innings to that point.
In spite of a few bumpy performances in the past week, Missions pitching continued to lead the PCL with a 3.80 earned run average.
Fielding inconsistency
The Missions continue to struggle with consistency in the field. They made five errors on the trip and they made them in four of the seven games. Two errors led to three unearned runs in a 13-7 loss at Salt Lake on June 6.
Hitting in the clutch
The Missions rank No. 13 among 16 teams in the PCL with a .254 batting average. But if they're in a close ball game late, they're dangerous, as evidenced by a league-leading .366 average in the ninth inning.
They bolstered their reputation by scoring in the ninth in five of the seven games on the road trip. In those games, they scored 11 ninth-inning runs on 18 of 38 hitting (.478).
Moreover, they won three of the five games in which they scored at least one run in their last at bat.
Eye on Tacoma
The Rainiers, a Triple-A affiliate of the Seattle Mariners, will come in as the No. 4 team in the PCL in batting average (.284), including third in doubles and fourth in triples. The Rainiers are No. 7 in runs scored (371).
Austin Nola (.333) and Tim Lopes (.307) lead the team in hitting. Kristopher Negrón (.292) and Ian Miller (.288) are also threats.
In pitching, Tacoma is 13th in the PCL with a 6.08 earned run average, with a caveat that most of the team's games have been played in the hitter-friendly West.
Left-handed pitcher Justus Sheffield is considered the Mariners' top minor league prospect, according to MLB Pipeline. Sheffield (2-5, 5.74) was an offseason acquisition from the Yankees in the James Paxton trade.
Returning to S.A.
Tacoma manager Daren Brown managed one season in San Antonio in 2006 with the Double-A Missions, who at the time were in the last season of a player development deal with the Mariners. Brown is in his 21st season with the Mariners. He worked previously as Tacoma's manager from 2007-13.
Trading places
Missions catcher David Freitas played six games for the Rainiers to start the season before the Mariners shipped him to the Brewers in a trade for pitcher Sal Biasi. Biasi (4-1) is with the West Virginia Power in the South Atlantic League. Freitas is hitting .361 this season, including .373 in San Antonio.