New Flying Chanclas Logo Revealed
Logo Continues the Story of the Flying Chancla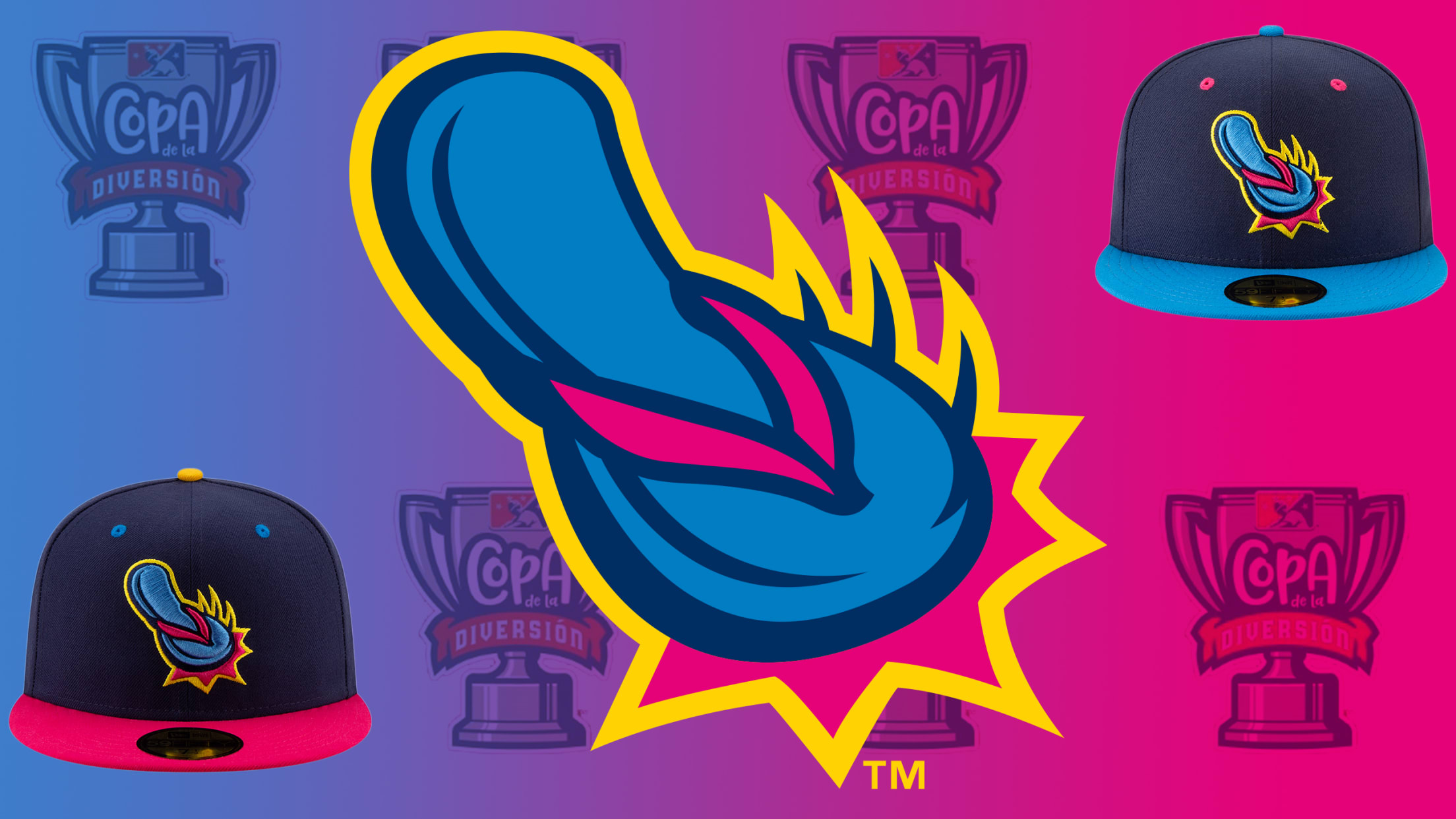 San Antonio - The Flying Chanclas, the alter-ego of the San Antonio Missions Baseball Club has a new logo for the 2019 season.The new logo is the next step in the story of the "Flying Chancla." In the 2018 logo, which will continue to be used on occasion, the chancla
San Antonio - The Flying Chanclas, the alter-ego of the San Antonio Missions Baseball Club has a new logo for the 2019 season.
The new logo is the next step in the story of the "Flying Chancla." In the 2018 logo, which will continue to be used on occasion, the chancla flew through the air after it was thrown by the abuela. In the 2019 logo, the chancla has connected with its intended target.
The Flying Chanclas will return in 2019 for 19 games (13 at home and six on the road) as part of Minor League Baseball's Copa de la Diversión (Fun Cup). The new jersey and caps will be worn both at home and on the road. The 2018 jersey and cap will continue to be worn as well. The snapshot blue and bright rose colors from the 2018 jersey and cap will be used in the 2019 rendition with the inclusion of light navy on the caps.
Copa de la Diversión is MiLB's season-long event series meant to embrace the culture of the local Hispanic communities of the teams involved. Participating teams targeted their local Hispanic communities through culturally-relevant gameday experiences, which included music, concessions, and promotions. 33 teams participated in 2018 and that number will increase to 72 in 2019.
The name "Flying Chanclas" honors the matriarch of the Latino family, the abuelita (grandmother), and her symbol of strength, discipline and love with its on-field persona for this special series of events. The chancla has long been symbolic of the abuelita as she maintains the structure and order of the family.
The 118th season of baseball in San Antonio begins Thursday, April 4th, as the Missions begin their new era as a member of the Pacific Coast League and take on the Oklahoma City Dodgers. Single game tickets are on sale now at the Wolff Stadium Box Office or online at samissions.com. Season ticket memberships are available now by calling 210-675-PARK (7275).