NOW HIRING - Front Office Intern Associates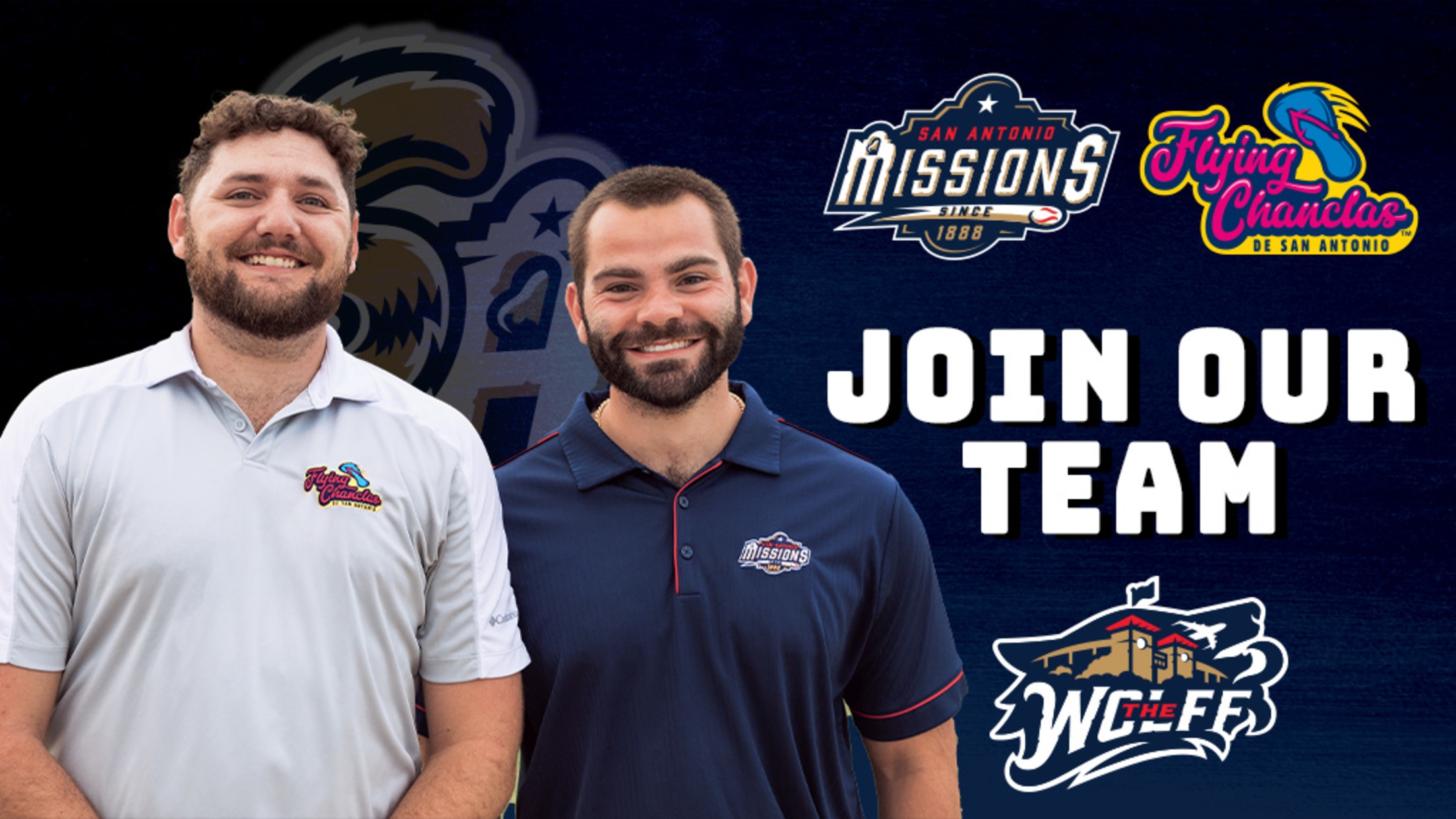 Applicant: Recent Graduate (Bachelor's degree) looking to gain experience of working in the professional sport business. General Information: The Missions are the Double-A affiliate of the San Diego Padres and 13-time Champions of the Texas League. We are a charter member of the Texas League and our franchise's first game
Applicant: Recent Graduate (Bachelor's degree) looking to gain experience of working in the professional sport business.
General Information: The Missions are the Double-A affiliate of the San Diego Padres and 13-time Champions of the Texas League. We are a charter member of the Texas League and our franchise's first game was in 1888. The Missions play their home games at Nelson Wolff Stadium, located seven miles west of downtown San Antonio. We are currently a member of the Double-A Central League.
Internship Associate Duties: The Internship will consist primarily of the sale of pre-season ticket packages, group ticket sales and hospitality packages and will rotate work in all of the following game day areas: Box office, Promotions, Public Relations/Social Media and Stadium Operations.
Expectations: The Missions expect that Intern Associates consider themselves a part of our staff and will be treated as such. Within Minor League Baseball, the front office staff performs duties at all levels of management and maintenance. Everyone wears many different hats and a willingness to go above and beyond one's normal duties is expected. The Missions will offer the opportunity to learn the business of baseball from the ground up. A good number of our current front office began their careers as interns. The Internship will conclude on September 30th, 2022.
Compensation: $2,000 per month plus 5% of sales.
Start Date: Start Date would be no earlier than January 15th, 2022 and the end date of the internship would be September 30th, 2022. We are currently accepting applicants. Please send all inquiries to the contact and email listed below:
Contact: Zach Forkenbrock San Antonio Missions Baseball Club 5757 Highway 90 West San Antonio, TX 78227 [email protected]