San Antonio Missions Announce Partnership with Goodwill San Antonio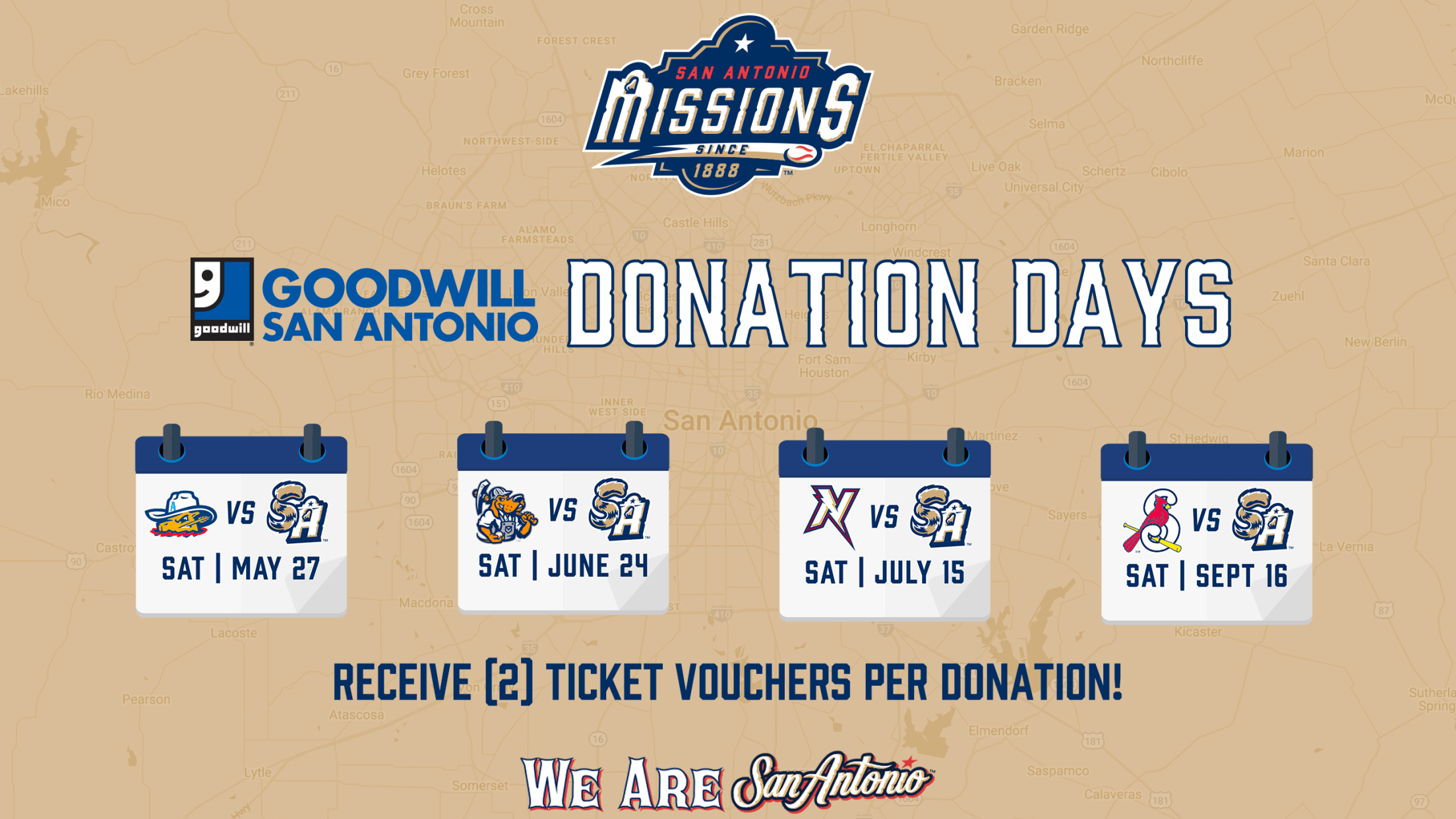 Will Host Four Donation Days at Nelson Wolff Stadium SAN ANTONIO – The San Antonio Missions Baseball Club has announced a partnership with Goodwill San Antonio that will include four Donation Days at Nelson Wolff Stadium. These dates include May 27th, June 24th, July 15th, and September 16th. On these
Will Host Four Donation Days at Nelson Wolff Stadium
SAN ANTONIO – The San Antonio Missions Baseball Club has announced a partnership with Goodwill San Antonio that will include four Donation Days at Nelson Wolff Stadium. These dates include May 27th, June 24th, July 15th, and September 16th.
On these days, fans can donate gently used items prior to or during the Missions game. These items include clothes, books, home décor, shoes, electronics, etc. Fans who donate items will receive two tickets to a future Missions game.
On the Donation Days, blue Goodwill donation bins will be located outside of the 3rd base gate at Nelson Wolff Stadium.
For more information, please visit goodwillsa.org.
The San Antonio Missions are the Double-A affiliate for the San Diego Padres. The 2023 season is the 121st professional season for the San Antonio Missions. Season seat memberships, as well as group tickets, for the 2023 season are available now. Call 210-675-PARK to discuss pricing for season tickets, group tickets and hospitality. Single game tickets are on sale now. The Missions Box Office will be cashless this season. Fans can purchase tickets at the box office using credit cards. For more information on the upcoming season call 210-675-PARK (7275) or visit samissions.com.