San Antonio Named Finalist for Inaugural MiLB Copa de la Diversion
Flying Chanclas One of Five Teams Vying for National Honor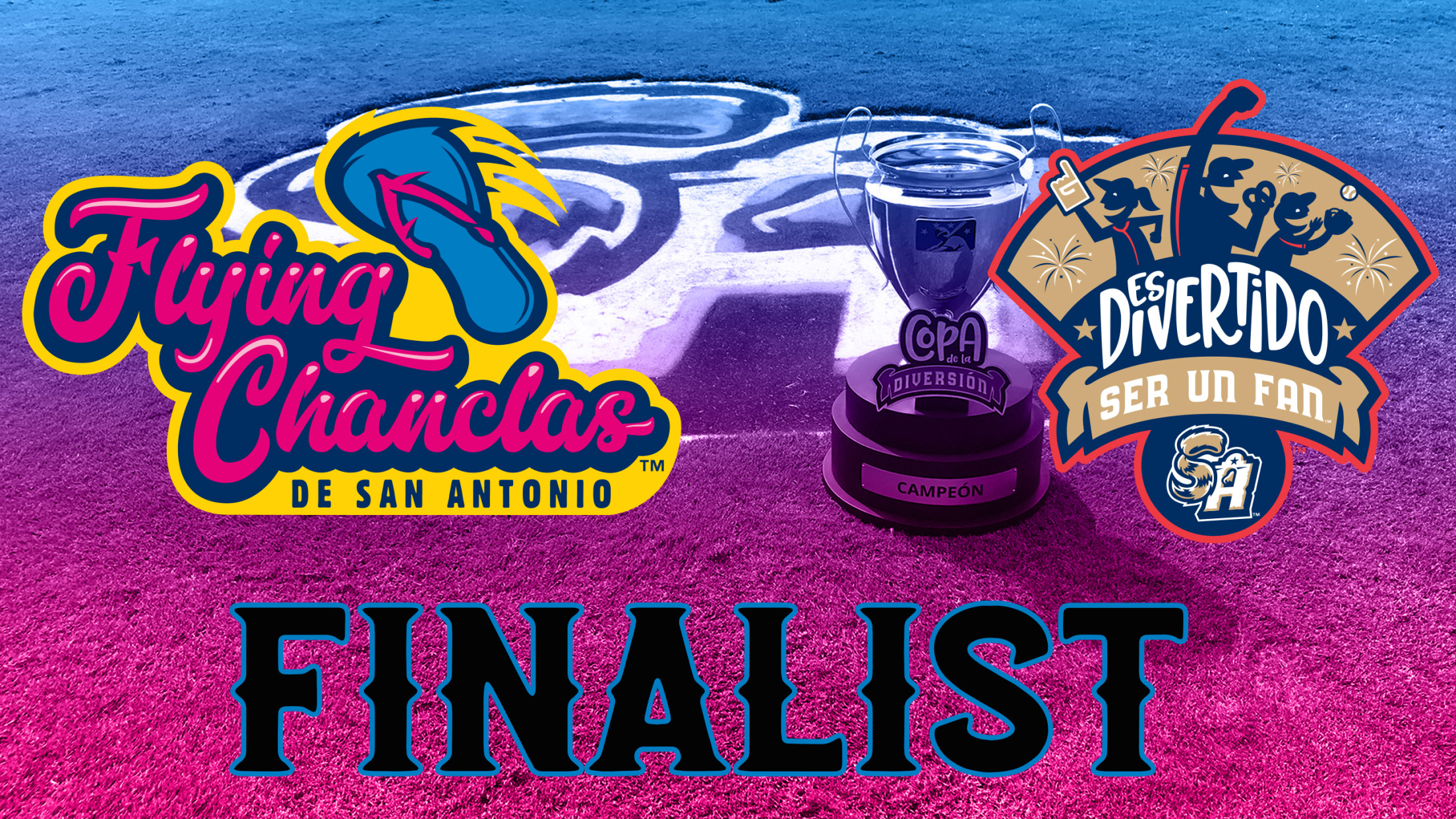 San Antonio - The success of the San Antonio Missions in MiLB's inaugural Copa de la Diversion has garnered national attention. The Missions, who changed their name to the Flying Chanclas for nine games during the 2018 season, are one of five teams named as finalists for the award."The Flying
San Antonio - The success of the San Antonio Missions in MiLB's inaugural Copa de la Diversion has garnered national attention. The Missions, who changed their name to the Flying Chanclas for nine games during the 2018 season, are one of five teams named as finalists for the award.
"The Flying Chanclas was a tremendously successful promotion that brought together the entire San Antonio community and we are honored to be recognized for our efforts," said team President Burl Yarbrough. "We were able to provide an entertaining, out-of-the-box experience for our fans and players and we are grateful to be considered for this award."
Copa de la Diversion is MiLB's season-long event series meant to embrace the culture of the local Hispanic communities of the teams involved. Participating teams targeted their local Hispanic communities through culturally-relevant gameday experiences, which included music, concessions, and promotions. 33 teams participated in 2018 and that number will increase to 72 in 2019.
The name "Flying Chanclas" honors the matriarch of the Latino family, the Abuelita, and her symbol of strength, discipline and love with its on-field persona for this special series of events. The chancla has long been symbolic of the Abuelita as she maintains the structure and order of la familia.
Within two hours of announcing the new on-field presence, Flying Chanclas branded merchandise was sold out. Overall, the merchandise sales increased 380% and sold in 49 states and two orders were purchased from Australia. The fans flocked to the ballpark as Flying Chanclas games increased attendance by 23% from the same games in 2017.
The organization used the promotion to give back to the community as they partnered with Haven for Hope for a "Chancla Drive" and collected over 1,300 pair of shoes throughout the season.
The winner will be announced on December 10 at the Baseball Winter Meetings in Las Vegas.
The 118th season of baseball in San Antonio begins on Thursday, April 4, 2019 as the Missions begin their new era as a member of the Pacific Coast League and take on the Oklahoma City Dodgers. Season ticket memberships are available now by calling 210-675-7275.