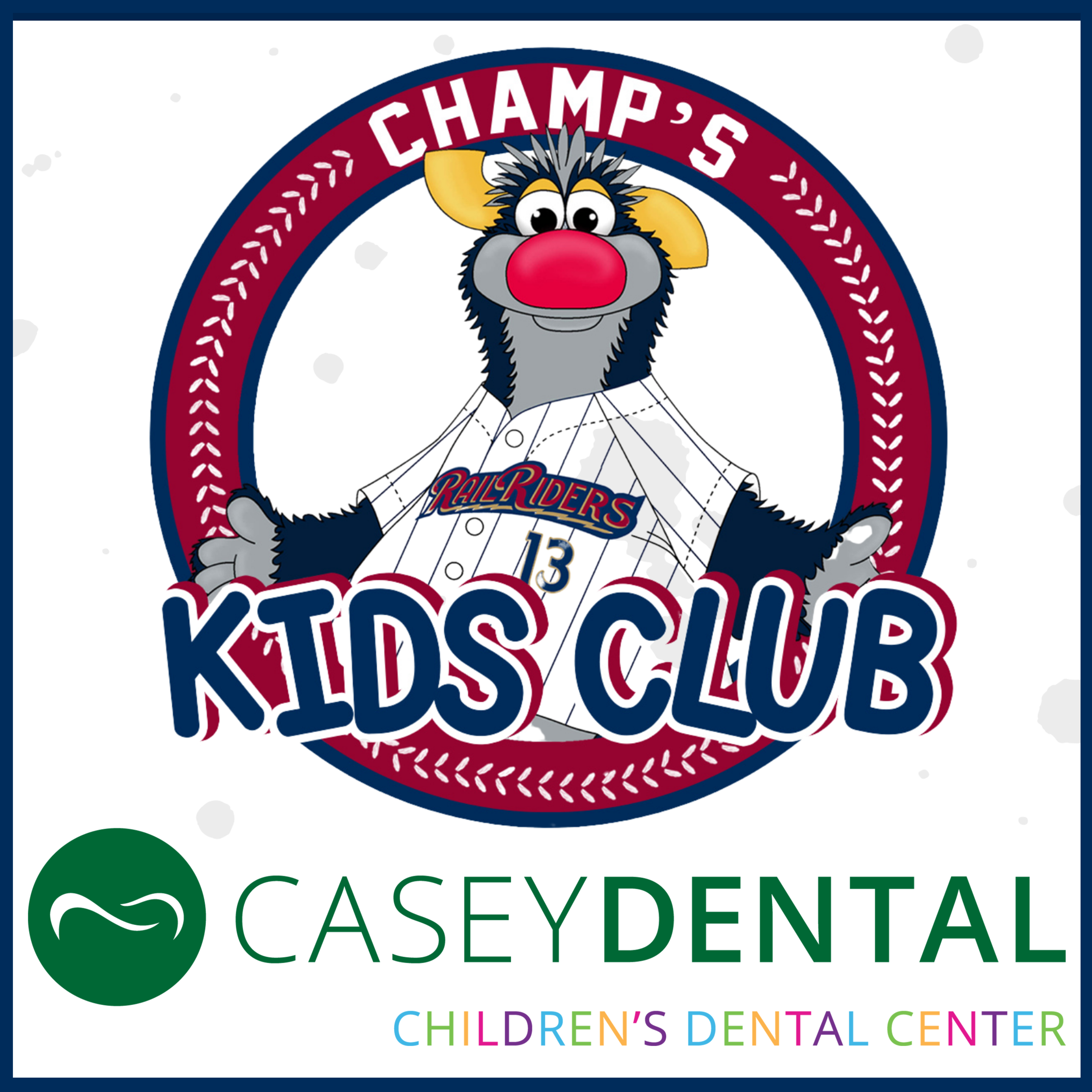 CHAMP'S Kids Club is the best way for all our young fans to see the RailRiders play!
All members receive game tickets, Geisinger Kid Zone passes, a membership card, exclusive offers and much more. Memberships are for children aged 12 and younger.
Learn more about our CHAMP'S Kids Club membership and then click on the link to sign up and join today!
A 2022 CHAMP'S Kids Club Membership includes:
A membership card that will allow them UNLIMITED access to the Geisinger Kids Zone
A COMPLIMENTARY ticket to all Sunday RailRiders Games!
A CHAMP'S Kids Club T-Shirt
An EXCLUSIVE Kids Club membership item!
Invitations to EXCLUSIVE events!
A FASTPASS to go to the front on the line when Kids Run the Bases!
10% OFF Kids Items in the SWB Team Store!
20% OFF a Birthday Party Package!
Get all this for only $25 per membership this season!
For more information, contact us by calling (570) 969-BALL or email

[email protected]

.